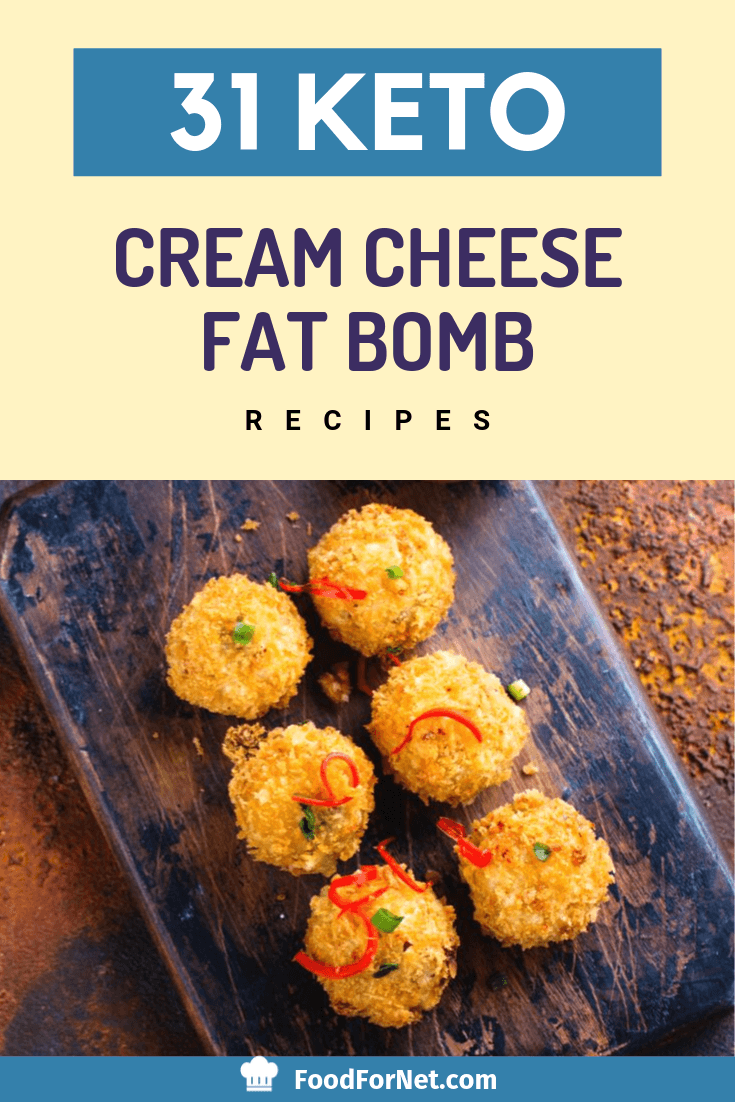 Fat bombs are one of the most popular recipe types on a keto diet. These little beauties are much more than just a sweet treat. They also provide a quick source of energy, stave off cravings and help people to keep their macros in check.
There is no shortage of recipes to choose from either, including plenty of different styles and flavors. In fact, a list of fat bomb recipes could easily have hundreds of entries.
That's why we're just focusing on a single area here, keto cream cheese fat bomb recipes. Fat bombs like these often have a cheesecake-like flavor, making them especially appealing.
Keto Cream Cheese Fat Bomb Recipes
PS. If you like the flavor of cream cheese fat bombs, you'll love our keto cheesecake list.
PPS. You could check out other fat bombs too, like caramel, peanut butter and savory options.
Raspberry Cheesecake Fat Bombs
These fat bombs from ketodietapp.com look a little bit like chocolate dipped truffles. The contrast between the dark chocolate outside and the raspberry cheesecake center works extremely well, creating a snack that stands out on the plate.
There are plenty of step-by-step images to guide you when it comes to making the fat bombs. These images and the text instructions should mean that you get perfect results every single time.
Pumpkin Spice Keto Fat Bomb Recipe
There can be no argument that pumpkin spice tastes amazing. There's a reason that the flavor ends up being prevalent in so many different recipe types. Thankfully, you don't need to miss out when you're on the keto diet. These fat bombs from mommafitlyndsey.com give you a chance to enjoy fat bombs without getting out of ketosis.
Peanut Butter Cheesecake Bites
You'll find the cheesecake flavor in many cream cheese fat bombs, simply because of the ingredients. These peanut butter bites are another recipe that follows that style. The recipe comes from heyketomama.com. I particularly like the way they have a more solid chocolate casing and a creamy cheesecake-like filling. The finished fat bomb also looks a little like a peanut butter cup.
Raspberry Cheesecake Fat Bombs
These fat bombs, from prepareandnourish.com look amazing. Don't you think so? The light coloring of the fat bomb itself contrasts delightfully with the chocolate. The specks of raspberry in the fat bombs make them even more interesting again.
Cream Cheese Peanut Butter Fat Bombs
These peanut butter fat bombs have a rich flavor, making them ideal for peanut butter lovers. The recipe comes from eatwell101.com and makes 12 fat bombs (if you use the same size mold that the authors did). You could also drizzle low carb chocolate over them if you want to make the flavor more interesting still.
Jalapeno Poppers Fat Bombs
These jalapeno poppers, from lowcarbyum.com, are a savory option, rather than a sweet one. Savory fat bombs still have the macro balance that you need. Many are just as enjoyable to eat. The differences are the ingredients used and the final flavor combination.
Even if you're not convinced, these jalapeno poppers are worth trying out. The flavors combine extremely well, creating a tasty and filling snack.
Strawberry Cheesecake Fat Bombs
Uliana from hungryforinspiration.com offers this cream cheese based fat bomb recipe to consider. I particularly love the combination of colors. The light pink of the fat bomb looks amazing when contrasted against the dark chocolate. You could also skip the chocolate entirely and serve the light pink fat bombs as-is.
Lemon Cheesecake Fat Bombs With Cream Cheese
The sharpness of lemon always works well in treats, such as these fat bombs from savorytooth.com. Julia mentions that the finished fat bombs end up tasting like frozen cheesecake bites. That makes them fun as a treat, especially on hot days. Their texture is even similar to ice cream, which is another great feature.
Frozen Blueberry Fat Bombs
This recipe from ditchthecarbs.com is another frozen version. The blueberries help to give the fat bombs a fantastic color. The recipe is designed so that you can just keep the fat bombs in the freezer. As such, they're an easy and fast treat.
Buttercream Fat Bombs
Most fat bombs are easy to make, but Paola from gnom-gnom.com takes that idea to an entirely new level. The recipe uses just three ingredients and creates fat bombs that just contain 0.1 grams of net carbs each. While fat bombs are always low carb, getting the carb count down so far is seriously impressive.
Vanilla Cheesecake Fat Bombs
Speaking of simple fat bomb recipes, here is another version to try. This time it comes from myketokitchen.com and uses four ingredients. That's not the only advantage. The fat bombs also look cool and you're making 18 of them at a time.
Crab Rangoon Fat Bombs
Lyndsay from officiallyglutenfree.com offers this unusual fat bomb recipe. It's another savory option, but this time crab and bacon are the key sources of flavor. Crab isn't a common choice in keto recipes, partly because of people's preferences. Recipes like this one show that it can be a fantastic keto addition.
Raspberry Cream Bombs
These fat bombs from twosleevers.com have a slightly different flavor and texture than normal. The reason is that these are flavored using sugar free Jello, rather than fresh fruit. You can easily change their taste by simply choosing another type of Jello. While the end result is different than other fat bombs, the finished snacks should still taste fantastic.
Pumpkin Pie Bites
These fat bombs come from thebigmansworld.com and they're suitable for keto, paleo and vegan diets. This versatility makes them a powerful choice – as does the flavor. Like other fat bombs, these are creamy and smooth. They end up tasting like dessert, while still being very good for you.
Easy Blueberry Cheesecake Fat Bombs
The color of these fat bombs, from instrupix.com, makes them look stunning. You're not just limited to blueberry either. You could swap the fruit out for an entirely different type of berry. As Lilly points out, the base flavor is cheesecake and pretty much any flavor combines well with cheesecake.
Everything Bagel And Lox Fat Bombs
I love the way that these fat bombs look so unusual. The recipe comes from healthstartsinthekitchen.com and it relies on an Everything Bagel Seasoning that Hayley has created. The fat bombs also use some other fantastic ingredients, ones that make the snacks satisfying and tasty.
Cinnamon Roll Cheesecake Fat Bombs
Being on a keto diet doesn't mean that you need to miss out on cinnamon rolls. There are plenty of low carb versions, or you can try these fat bombs from healthfulpursuit.com. They have the same flavors as a cinnamon roll, while following a completely different style.
The fat bombs are also a little more complex than normal. They include a distinct center, cream cheese layer and a cinnamon sugar topping. The style makes them interesting to eat or to serve as snacks.
Chocolate Chip Cookie Dough Fat Bombs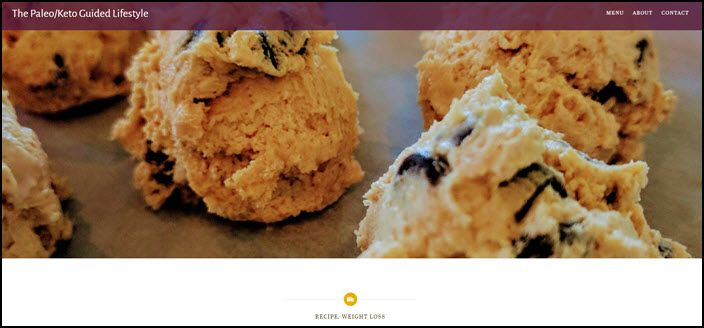 Cookie dough fat bombs are such an entertaining idea. After all, many of us love eating cookie dough, even though we probably shouldn't. This recipe from paleomomnoms.com provides the chance to enjoy the texture and flavors of cookie dough while on a keto diet.
Raspberry Valentines Fat Bombs
These raspberry fat bombs would be the perfect choice for Valentine's Day. You can find the recipe over at ketosizeme.com. You could probably dip the fat bombs in chocolate to make them taste even better. You're not limited to love hearts either. The same fat bombs could be made using regular ice cube trays or silicone molds in a different shape.
Chocolate Fat Bombs
While there are plenty of unusual flavors out there, sometimes good old-fashioned chocolate is the way to go. This recipe from mysugarfreejourney.com is a good recipe to consider. This is another time where you could use a shaped mold to make the finished fat bombs look even better.
Keto Coffee Fat Bombs
Coffee is always a fantastic addition to food and drinks, so why not include it in fat bombs? Honestly, I'm surprised at how few fat bomb recipes use coffee, but this one from aussieketoqueen.com is a delightful exception to that rule.
In her post, Rachel mentions that the fat bombs aren't very sweet. If you like more sweetness in your snacks, you can add a little more sweetener than the recipe calls for.
Frosted Cheesecake Fat Bombs
The frosted style of these fat bombs, from northsouthblonde.com, makes them look fantastic. This also creates a slight texture and flavor difference, which is always a nice addition. While the flavor profile is relatively simple, the fat bombs are still tasty.
Pumpkin Cheesecake Fat Bombs
These pumpkin fat bombs would be a popular choice in fall, although you could have them all year round if you wanted to. The recipe can be found at isavea2z.com. The inclusion of crushed pecans helps to give the fat bombs an unusual and interesting texture.
Cookie Dough Fat Bombs
These fat bombs come from ketoconnect.com. Each serving contains one gram of net carbs. The combination of ingredients has been carefully chosen to create a taste and texture that is very similar to regular cookie dough. Try them for yourself. You won't be disappointed.
Chocolate Chip Cookie Dough Peanut Butter Fat Bombs
Here is another recipe that follows the cookie dough idea. This time, it comes from fitmomjourney.com and uses peanut butter as an additional flavor. Gretchen also mentions that you can use almond butter or sunbutter instead of peanut butter. Both alternatives produce a similar texture and are lower in carbs than peanut butter.
Chocolate Cheesecake Fat Bomb
The two-layered style of these fat bombs makes them particularly interesting. The recipe can be found at ohmysugarhigh.com and has the details for making the base and the chocolate topping. Making two layers does involve more effort than other fat bombs but does create an interesting balance of flavors.
Peanut Butter Coconut Fat Bombs
These fat bombs come from easydayketo.com, with peanut butter and coconut as the key flavors. As the color suggests, peanut butter is the main taste hit that you'll get when eating the fat bombs. The way they're rolled in toasted coconut helps to give them an interesting texture and some extra flavor.
Gingerbread Spice Cream Cheese Fat Bombs
Here's a less common flavor for fat bombs – gingerbread spice. The recipe is from Marye at lowcarb-ology.com and is packed with flavor. Marye also provides plenty of details about how to make the fat bombs turn out exactly right.
The sweetness is also worth mentioning. Marye states that she loves things sweet, so the amount of sweetener may be too much for some people. Don't be afraid to cut down how much sweetener you put in if you want a little less sweetness.
Edible Sugar Cookie Dough Fat Bombs
Sugar cookie dough sounds like an odd choice for keto fat bombs, but this recipe from theketoqueens.com focuses on exactly that flavor. The recipe relies on similar ingredients to what you would use when making regular sugar cookie dough – except that the ingredients are ketofied. You are using more ingredients than most fat bombs, but the finished flavor makes these worth the effort.
Pimento Cream Cheese Fat Bombs
These fat bombs stand out because of their flavor choice. You won't normally find pimento cheese in a fat bomb, but Christel from diabetesstrong.com features it in her savory fat bomb recipe. The fat bombs use a different combination of ingredients than normal. This helps to give an interesting balance of flavors, while also making the fat bombs look amazing.
Matcha Cheesecake Fat Bombs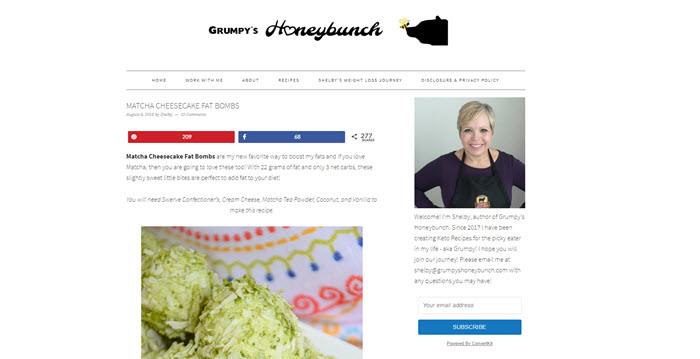 Speaking of unusual flavors, what about these matcha fat bombs from grumpyshoneybunch.com? They are surprisingly simple to make and rely on just a handful of ingredients.

The fat bombs are relatively high in carbs, with three grams of net carbs per serving. If this is too much, you could easily half the serving size. You might choose to anyway if you only want a small snack.