Caramel is such an amazing flavor, but it isn't very common in keto recipes. After all, you need sugar to create the traditional caramel flavor. The good news that keto bloggers are creative.
They have found ways to create many different flavors – all within the keto diet. Why not? Who says that being healthy means you need to miss out on your favorite foods?
In this list, we're focusing on keto caramel fat bomb recipes. Fat bombs are the ideal snack choice for keto dieters. They offer a source of energy and healthy fats, while also being satisfying. They're also a fast and easy treat. Even if the idea sounds a little strange to you, the fat bombs in this list will soon convince you.
Keto Caramel Fat Bomb Recipes
Keto Salted Caramel Cups
Mock Payday Fat Bombs
Caramel Apple Pie Fat Bomb Recipe
Chocolate Caramel Fat Bombs
Samoa Fudge Bombs
Salted Caramel Fat Bombs
Salted Caramel Keto Smoothie Fat Bomb
Salted Caramel Sauce
Salted Caramel Fat Bombs
No Bake Salted Caramel Energy Balls
Salted Caramel Cups
Salted Caramel Cookie Dough Fat Bombs
Chocolate Caramel Slice
PS. If you've got a bit of a sweet tooth, what about keto cheesecakes?
PPS. Sweet isn't the only option. Savory fat bombs can be very satisfying too.
Keto Salted Caramel Cups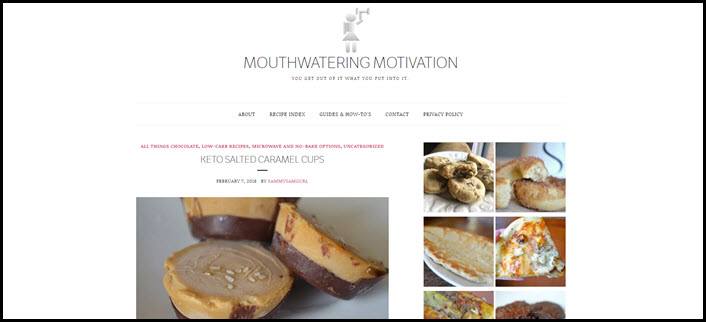 These salted caramel cups come from mouthwateringmotivation.com. Don't they look amazing? It's particularly cool that they have two distinct layers – one chocolate and one caramel. You do need to follow various steps to make the fat bombs turn out as pictured, but the process is truly worth it.
One thing to mention is that the recipe uses blackstrap molasses as an ingredient. While the fat bombs are still entirely suitable for a keto diet, the use of molasses won't be appealing to everyone. You could switch this out for another type of sweetener, but doing so would alter the caramel flavor of the fat bombs.
Mock Payday Fat Bombs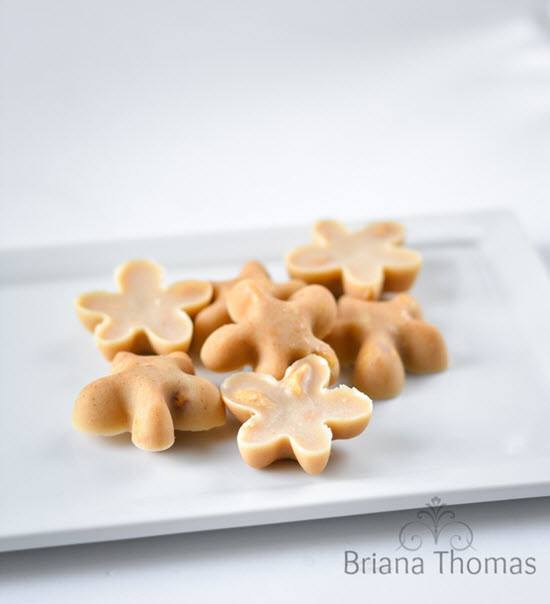 As the name suggests, this recipe is designed to mimic the flavor of Payday bars. The fat bombs have such a fun shape too, although you'd need to have the same molds to make your fat bombs look like the image. This time, the recipe comes from briana-thomas.com. The fat bombs even include peanuts in the mix, which makes the texture a little more interesting.
An unusual aspect is that Briana doesn't include the nutritional details or even a serving size for the recipe. While this approach can be a little frustrating on a keto diet, you can calculate the nutritional values yourself using one of the many programs online.
Caramel Apple Pie Fat Bomb Recipe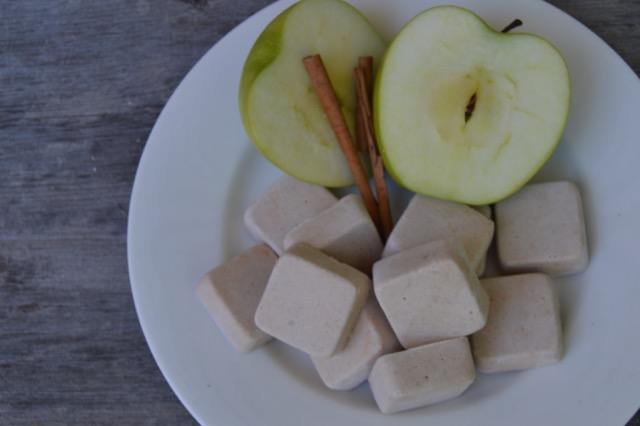 Here's another flavor combination to consider. The fat bombs taste a little bit like a caramel apple pie. This includes the use of cinnamon, which always makes fat bombs taste better.
Kate mentions that she developed the recipe because she wanted to make caramel apple flavored coconut butter. While doing so would taste amazing, portion control is much easier with fat bombs. You can find the recipe at realfoodrn.com. There are also plenty of images to guide you as you make the fat bombs for yourself.
Chocolate Caramel Fat Bombs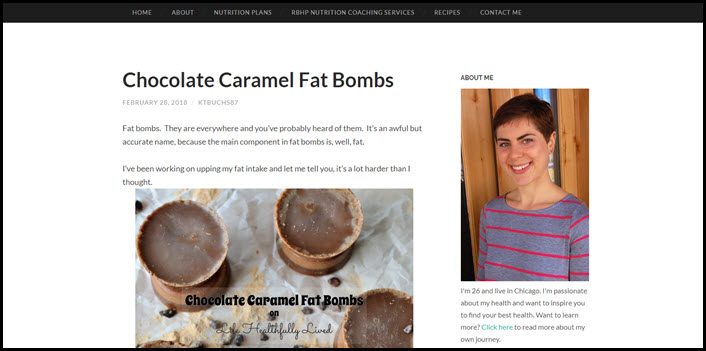 Chocolate always pairs perfectly with caramel, so why not have the combination in keto fat bombs? The fat bombs have two layers, with the caramel on the bottom and chocolate on the top.
Even with the layers, the keto snacks aren't hard to make. All the details are hosted on lifehealthfully.com. There is even a separate ingredients list for each of the layers. This could be useful if you wanted to just focus on one layer or have a different structure entirely.
Samoa Fudge Bombs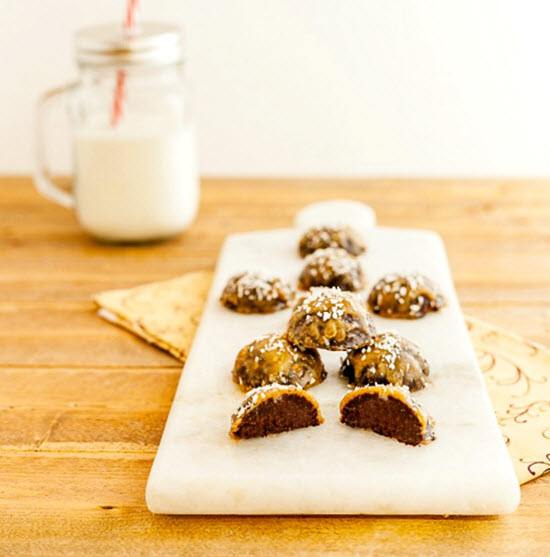 Here's another fun fat bomb recipe to try out. It comes from beautyandthefoodie.com, which is reason enough to try the recipe for yourself. The style of the fat bombs is also a little unusual. They make stunning gifts or treats for yourself.
I particularly like how there is a caramel and coconut outer layer, along with a fudgy inside. Stacey mentions that the fat bombs were inspired by Girl Scout cookies and it's easy to see the relationship.
Salted Caramel Fat Bombs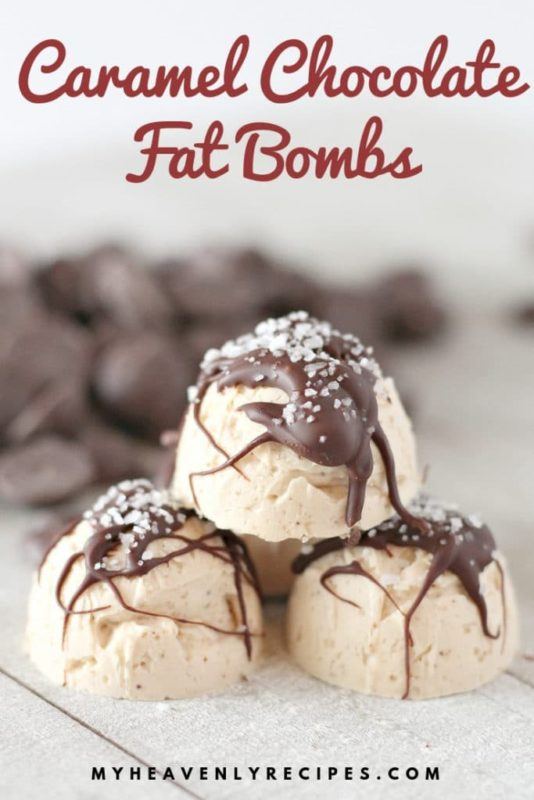 These fat bombs, from myheavenlyrecipes.com, have a more subtle caramel flavor. This could be good for people who find the traditional caramel flavor to be too intense. The lighter color contrasts particularly well with the chocolate and salt that is scattered on the top.
Besides that, salted caramel is popular for a reason. The salt makes the caramel taste even better. It contrasts well with the chocolate too.
Salted Caramel Keto Smoothie Fat Bomb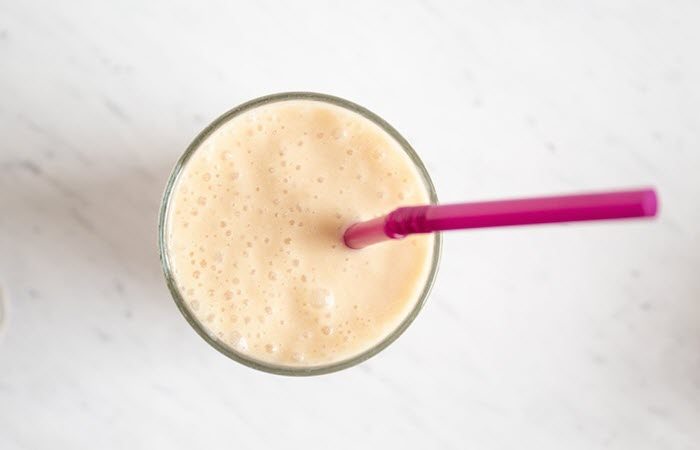 Here's an unusual style of fat bomb to consider. It comes from forgetsugarfriday.com and is a smoothie rather than a solid fat bomb. The style can work better in some cases, especially if the weather is warm.
While there are plenty of keto smoothie recipes out there, this one has an interesting twist. It relies on a special type of tea. You'll have to check out the recipe to find out the tea in question. Don't worry though, the tea works well and adds in an interesting flavor.
Salted Caramel Sauce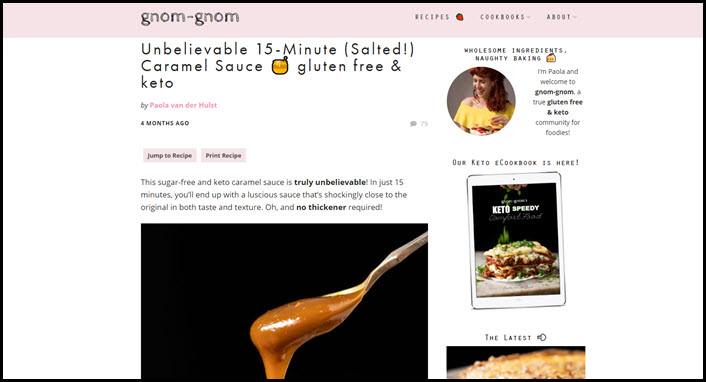 This recipe is actually for salted caramel sauce, rather than a fat bomb. Still, as Paola from gnom-gnom.com highlights, the sauce makes a good fat bomb if you dip some of it in chocolate. The pattern isn't so surprising. Many keto recipes end up doubling as fat bombs anyway, due to the focus on fat and keeping the carb content low.
You could also just skip the chocolate. The sauce still works as-is because it is high in fat and low in carbs. Just be aware that the recipe uses blackstrap molasses as an ingredient. This doesn't add many carbs, but the carb content would add up if your serving size was large.
Salted Caramel Fat Bombs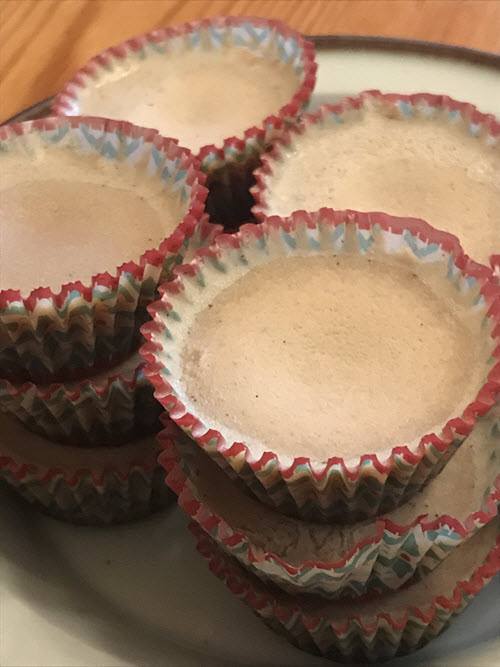 Vonni from purehealthtransitions.com mentions that these fat bombs have a fudge-like consistency. This is a fun style and the fat bombs would make amazing treats. As with many recipes, the fat bombs only contain one carb per serving. This means that you can easily add them to your diet without any problems whatsoever.
No Bake Salted Caramel Energy Balls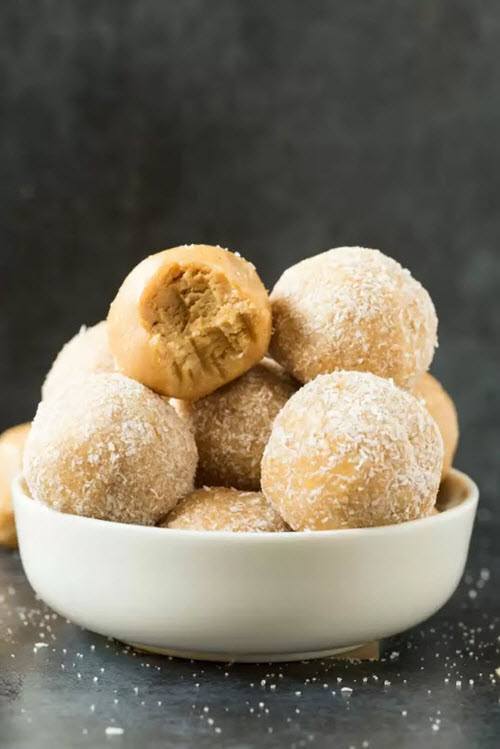 These fat bombs come from thebigmansworld.com and they have a few different advantages. For one thing, they are completely free from nuts. That's ideal for anyone who has a nut allergy. The fat bombs are even suitable for many different diets. This includes being paleo and vegan friendly.
If all of that weren't enough, the fat bombs are easy to make. They require just four ingredients. They're also rolled, so you don't need to worry about cupcake liners or a mold.
Salted Caramel Cups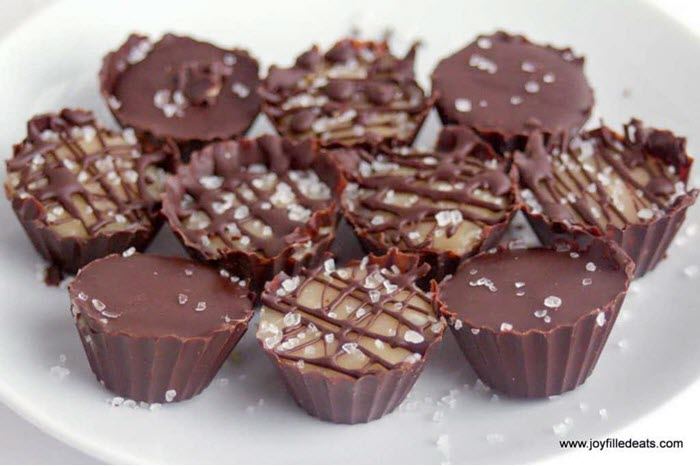 Here's another fat bomb choice, which comes from joyfilledeats.com. As the image shows, these are dark chocolate cups that have been filled with a salted caramel fat bomb filling. You then get to choose how you finish them.
You could just have a layer of chocolate on top, creating a snack that looks like a peanut butter cup. An alternative option is to crosshatch lines of chocolate across. This creates a more stunning effect that is less common.
Salted Caramel Cookie Dough Fat Bombs
There are many cookie dough fat bombs out there, but it's unusual to find salted caramel included in the mix. Still, why not? The recipe comes from keto4karboholics.com and looks amazing. The ingredients list is a little different than normal, which could also be an appealing aspect.
The style also makes gives these fat bombs less caramel intensity than many of the other recipes on this list. Besides, you have to admit that the fat bombs look very good.
Chocolate Caramel Slice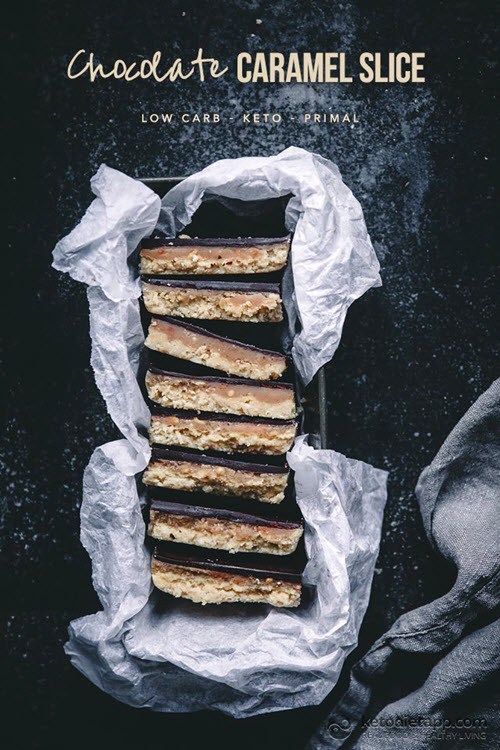 This last recipe comes from ketodietapp.com and it is an especially cool choice. Instead of being round or shaped snacks, the recipe creates a chocolate and caramel slice. This slice is very similar to a treat that many people will have grown up with. Of course, in this case, the recipe is low in carbs. It's also perfect as a fat bomb, helping you to keep to your macros in check.