Cheesecakes are amazing as desserts, but they can require a lot of work. Thankfully, there are plenty of ways to get a similar flavor profile. Keto cheesecake smoothie recipes are one such option. As the name suggests, these smoothies taste a lot like a cheesecake, but they're in liquid form.
Most of the smoothies are also faster to make than a cheesecake and use easy-to-find ingredients. There are plenty of different versions to choose from too. Check out the list to find some new smoothies for your day.
Keto Cheesecake Smoothie Recipes
PS. If you're a fan of cheesecakes, you might like to check out our list of keto cheesecake recipes.
PPS. We also have a range of cream cheese fat bomb recipes. These still have the general flavor profile that you find with cheesecakes, but they're fat bombs instead.
Blackberry Cheesecake Smoothie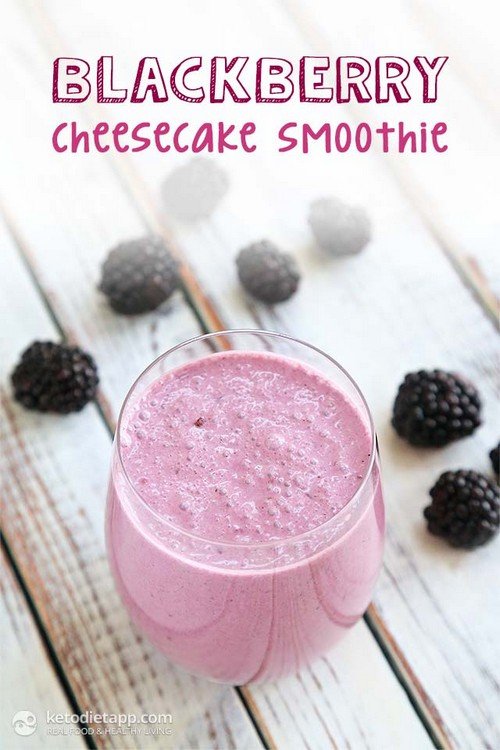 This smoothie recipe comes from ketodietapp.com and it is one of many amazing recipes featured on that site. The ingredients are carefully chosen to create a cheesecake-like flavor that remains keto friendly. Martina also provides information about how you can make a dairy free version of the smoothie, in case you're trying to avoid dairy.
Blackberry Cheesecake Keto Smoothie
Here's another recipe that follows the blackberry cheesecake flavor idea. This one comes from ieatketo.com. While the site isn't as well known as the previous example, it still hosts many keto recipes. The recipe itself is on the simple side and you should already have most of the ingredients in your cupboards. Simple or not, the finished smoothie will taste amazing.  
Paleo Lemon Smoothie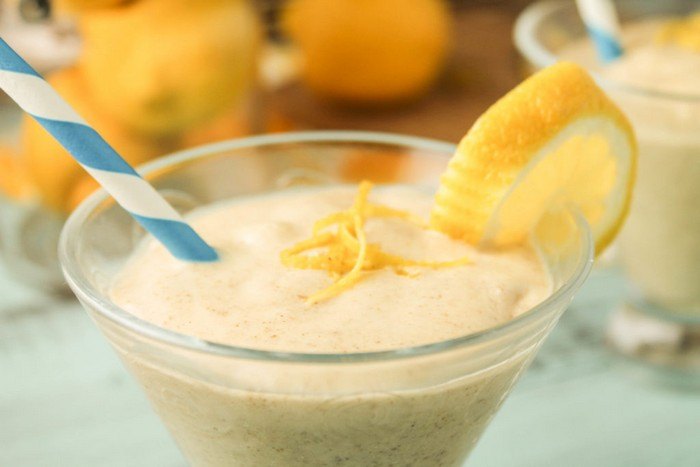 Lemon isn't common as the main flavor in a smoothie, but Tessa from tessadomesticdiva.com shows that the style can work very well indeed. Her cheesecake smoothie uses an interesting combination of ingredients to get the flavor balance just right. The choices also mean that the smoothie can be used as a meal replacement, as the shake ends up being high in protein and fat.
Blueberry Cheesecake Smoothie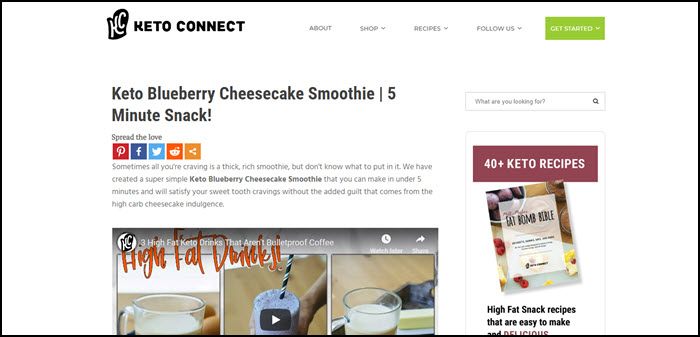 This smoothie uses blueberries as the fruit of choice, which is a common idea for keto smoothies. You could also swap the blueberries out for another type of berry. If you stick with the recipe as written, then you're getting five grams of net carbs per serving. The smoothie does include some interesting ingredients too. These help to make the finished drink taste fantastic. You can find all of the details at ketoconnect.net.  
Raspberry Cheesecake Smoothie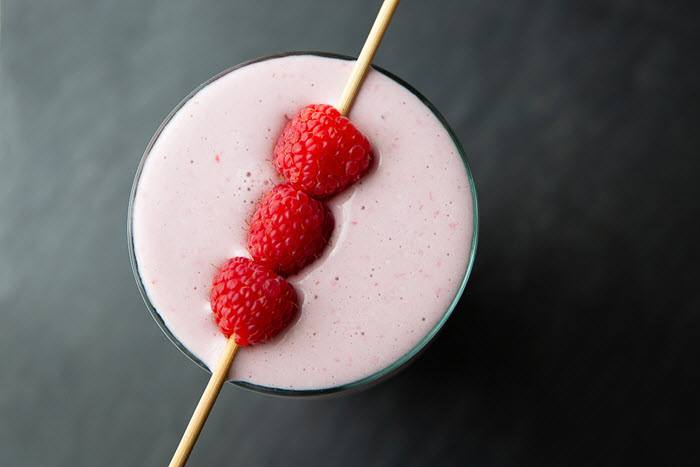 This recipe comes from Amanda at wickedstuffed.com and uses raspberry as the main flavor. Why not? Raspberry is a popular flavor for cheesecakes. The smoothie also contains an impressive 25 grams of protein. This would make it perfect as a meal replacement.  
Blackberry Cheesecake Smoothie With Almond Milk
As you've probably noticed, blackberry is a particularly common choice in cheesecake smoothies. This is partly because the berry is low in carbs. It also has a fantastic flavor and color, which always helps matters. This particular recipe comes from ketovale.com. The site has instructions about ways to tweak the smoothie to meet your goals.  
Low Carb Blueberry Smoothie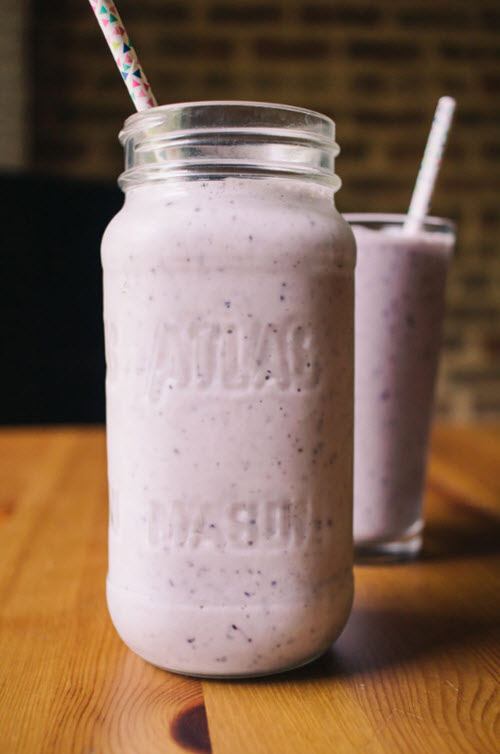 Here's another blueberry smoothie choice. This one comes from the site afullliving.com. It's a particularly interesting drink, as it includes some extra ingredients, like cinnamon and MCT oil. Some of the additions make the shake taste even better, while the MCT has benefits for ketosis. Briana also includes details for how you can increase the fat content if you want to.
Milkshake Smoothie With Raspberries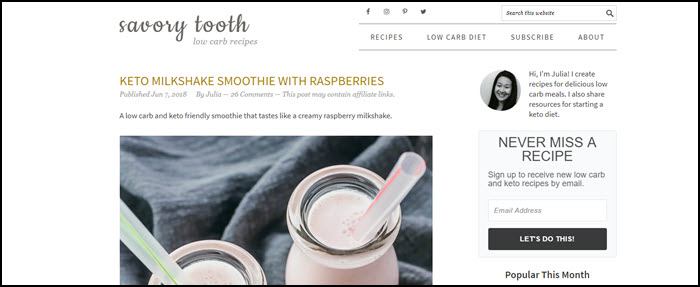 This recipe creates a less dense drink than many of the others on the list. You end up with something that's more like a shake than a smoothie. Still, you can always add in more ice or freeze the raspberries if you want a thicker drink. While the word cheesecake isn't included in the title, this recipe does include cream cheese as an ingredient. This will provide the same cheesecake-like taste that you find in other recipes. The recipe itself can be found at savorytooth.com.
Blueberry Cheesecake Smoothie

Here's a fantastic smoothie recipe to try out. It comes from the site buttertogetherkitchen.com and is very easy to follow. I particularly like the combination of ingredients. These give the smoothie a great balance of flavors. The smoothie also ends up being a very powerful source of fat.
Raspberry Cheesecake Smoothie
This smoothie recipe is uncomplicated and tasty. It only needs five ingredients and contains five net grams of carbs per serving. The recipe can be found at ketosmarts.com. It includes details about ways to alter the recipe, like adding chocolate chips to create an interesting chocolate raspberry flavor.
Strawberry Cheesecake Smoothie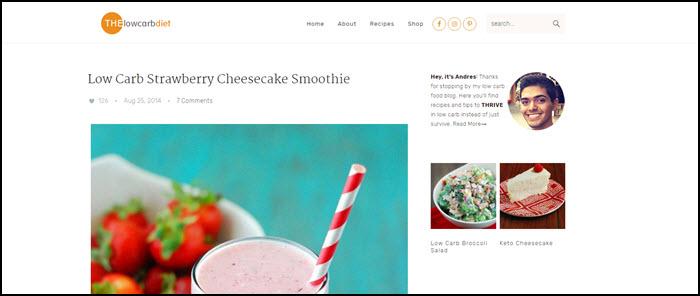 Here's another recipe to consider. It comes from the site the-lowcarb-diet.com and relies on strawberries. One interesting part is the use of both cottage cheese and cream cheese. This combination of ingredients changes the flavor and nutrient profile – in a good way. It's also simply nice to see a recipe that's a bit different.
The one limitation is the carb content. This smoothie contains around ten grams of net carbs. This is more than most of the other recipes on this list and is on the high end for a keto diet. Still, the recipe is worth trying if you can fit it into your macros.
Triple Berry Cheesecake Smoothie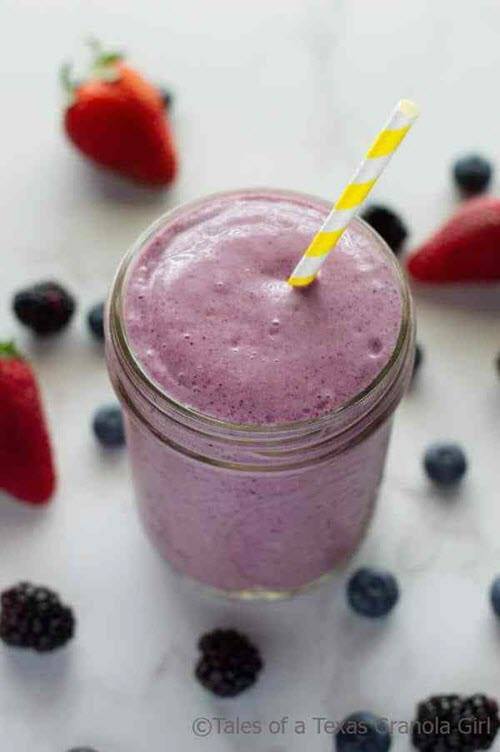 Why use a single type of berry in a smoothie when you can have three? This recipe uses a frozen mix of strawberries, blackberries and raspberries. You can choose whatever mix you prefer, just be aware that blueberries will mean more carbs than other options. Interestingly, Emilie (from texasgranolagirl.com) includes avocado in the recipe, along with the cream cheese. While this combination is unusual, it does create an amazing creamy texture.
Strawberry Cheesecake Smoothie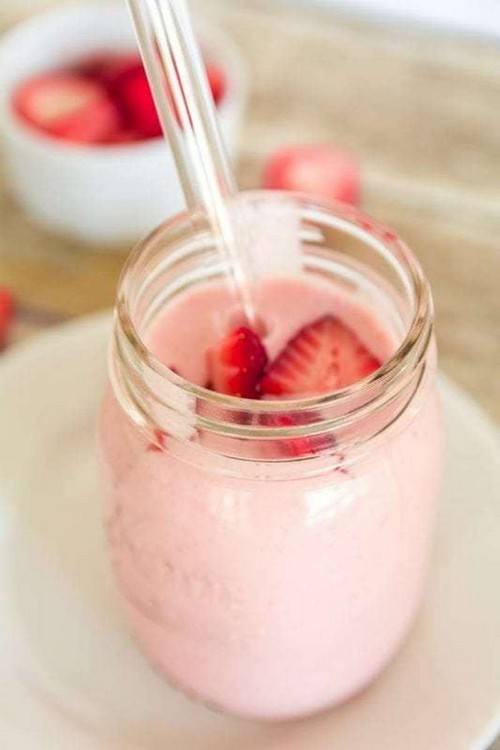 Here's one final strawberry smoothie recipe. This version comes from collectivelychristine.com. It includes both frozen strawberries and ice, so you'll end up with a thick smoothie. Collagen is part of the mix too, which is always good for your health.