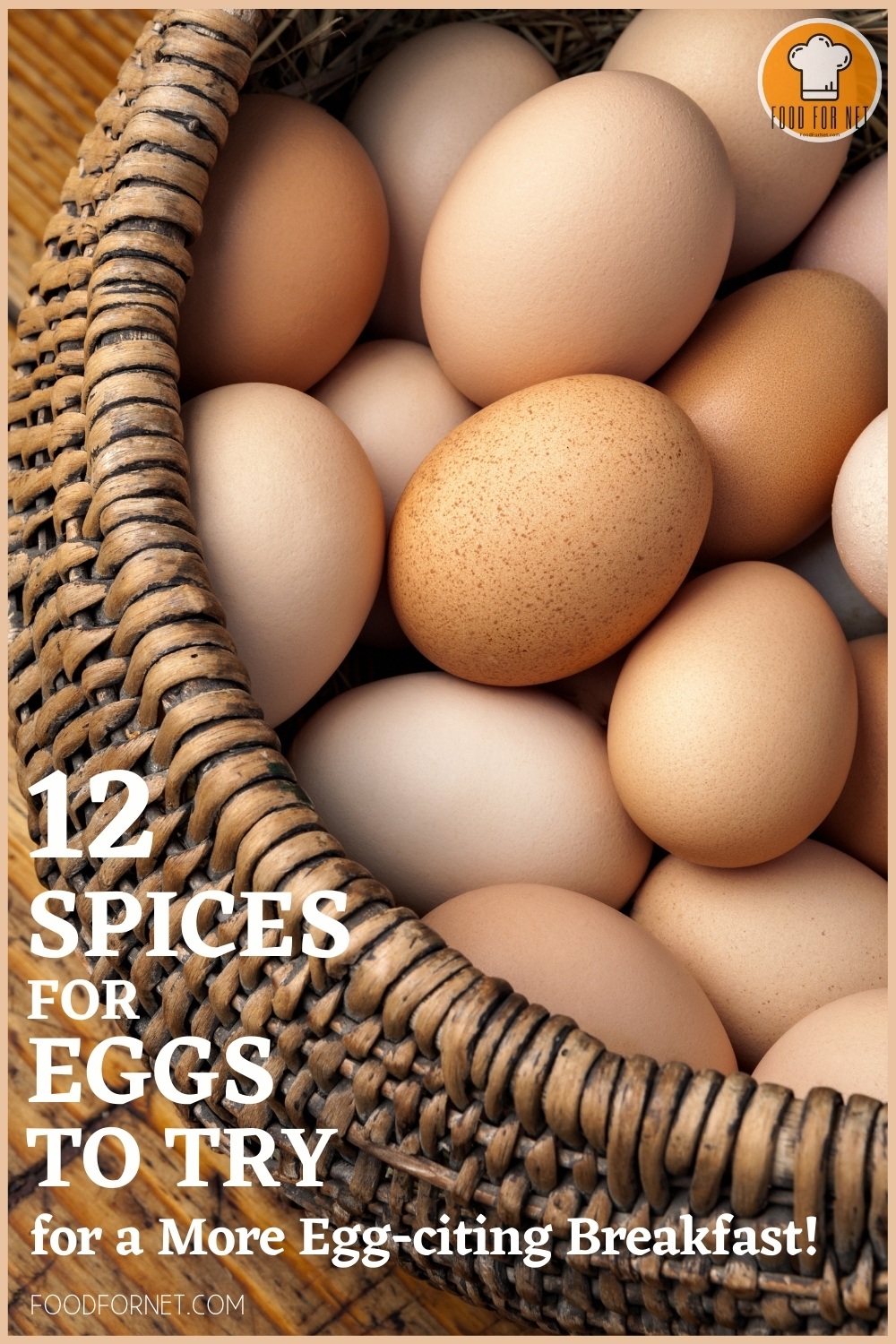 The humble egg is definitely one of the breakfast favorites! And rightfully so because not only is it easy to prepare and budget-friendly, it's also packed with protein, healthy fats, vitamins, and minerals – it's basically a nutritional powerhouse! Add the fact that it's delicious of course even on its own with just a little seasoning. And when it comes to seasoning eggs, it can be as simple as salt and pepper or as playful as paprika and thyme – depends really on how experimental you are.
Eggs have surely gotten a bad reputation in the past but people are now more embracing of eggs (even raising chickens so they have plenty of eggs) and their health benefits. Cholesterol is of course the first thing that concerns people about eggs. Yes, eggs contain cholesterol, one large egg actually has 200mg cholesterol. But there have been studies that show no adverse changes in cardiometabolic markers between high-egg (12 or more than 12 eggs/week) weight loss diet and low-egg (2 or less than 2 eggs/week) weight loss diet among adults with prediabetes or with type 2 diabetes.
Now, this is not to say that you should eat scrambled eggs every day for breakfast. It just shows that if you have a pretty balanced diet, eating eggs will not be an issue. They're even an excellent ingredient for picky kids.
If, however, you were advised by your doctor to watch your cholesterol levels, make sure you cut down on other foods with saturated fat if you want to keep eggs in your diet. (It makes more sense to cut down on those foods first considering eggs have the nutrition that your body actually needs.)
Eggs are a staple among high-protein dieters. But protein is not just what eggs are for. Eggs contain iron which prevents anemia, vitamin A to maintain healthy skin and eyes, vitamin D to strengthen teeth and bones, vitamin E to boost the immune system, vitamin B12 to keep nerves and blood cells healthy, folate to help maintain new cells, selenium to act as antioxidants, lutein and zeaxanthin for good vision, and choline for brain development and function. Like what we said, a nutritional powerhouse!
Fun fact, 2/3 of the fat found in eggs is unsaturated, which is the healthy kind! Omega-3 fats are important for our brain and nervous system, yet another reason why fat in eggs is not as bad as previously thought of – well of course sans that 1/3 part. The fat content of eggs is found in the yolk that's why some people choose to ditch the yolk when eating eggs. But the thing about that is you're also missing the other vitamins and antioxidants found in the yolk itself. The key really is a balanced diet. Eggs should be eaten along with other healthy foods to balance everything out. That way, its cholesterol content won't be an issue and you can freely enjoy eggs to your heart's delight.
Eggs are good for you, that we can now agree to be a fact. Serving them for breakfast is a healthy and hassle-free way of starting your day. You can try boiling, poaching, frying, or scrambling it. Whichever way you want to cook your eggs, remember that it'll only take a jiffy to get your breakfast ready! There are so many classic and creative ways for you to serve eggs but to nail that, don't forget that seasoning eggs are also an important key. Choosing the right spices for eggs is no rocket science but it will help if you already have an idea of how a particular spice goes with eggs. Having said that, here is a list of spices (and recipes) that you can try the next time you feel like whipping up an egg dish.
Spices for Eggs (with pictures!)
Basil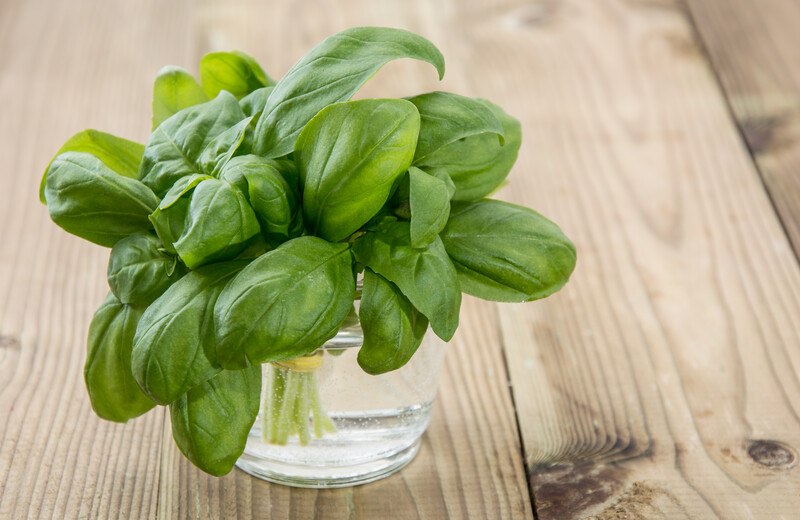 Basil is a member of the mint family and is native to Africa and Asia. It can be used both as fresh or dried in cooking. This flavorful and leafy green herb is great for sauces, stews, soups, or teas. It has a somewhat sweet and savory taste with hints of anise, mint, and pepper flavor.
Basil contains vitamins K and A, iron, calcium, and manganese. It also has antioxidants, antimicrobial and anti-inflammatory properties. Basil aids our body to reduce oxidative stress, lower high blood sugar, boost mental health, and support liver health.
The basil works to balance the richness and creaminess of this creamy cheesy scrambled eggs recipe by adding a hint of freshness with its peppery and minty taste.
Chervil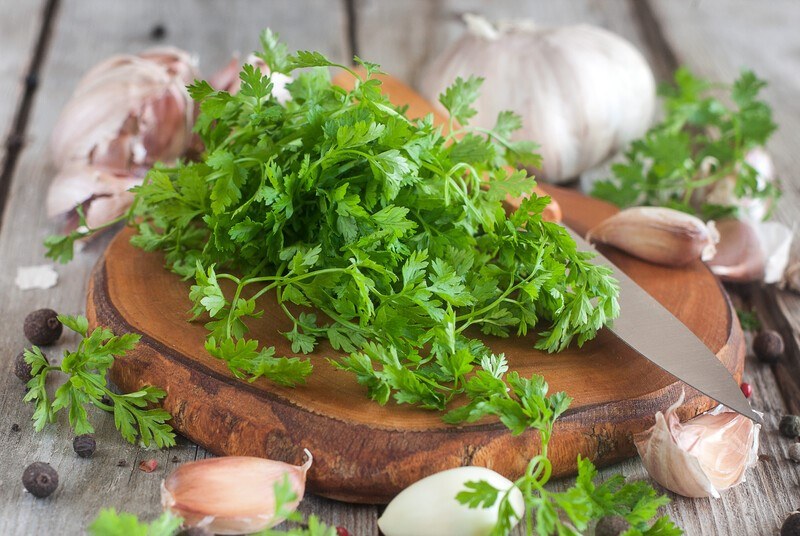 Chervil is an herb that is closely related to parsley. It is sometimes called French parsley or garden chervil. And although it may not be as common or know worldwide, it's one of the principal herbs used in French cuisine. It has a very light and delicate taste, with hints of anise or licorice taste.
It is a good source of vitamin C, carotene, iron, and magnesium. Chervil also contains bioflavonoids that aids in vitamin C absorption. It is also good for cough, digestion problems, and high blood pressure.
Here's a classic French herb omelet recipe with a generous serving of Italian herbs including chervil. This omelet is a great idea to start your day.
Chili powder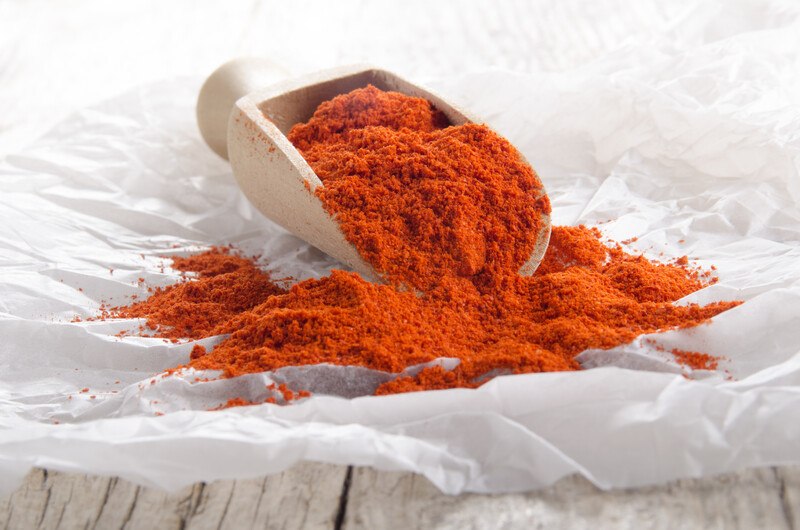 Chili powder is the ground form of one or a variety of dried chili peppers. The chili powder blends or chili seasoning mixes purchased commercially usually contain a blend of chili powder and other spices. Chili powder tastes mild to moderately spicey which basically depends on how much cayenne pepper is used in the mix. The addition of other aromatic and savory spices in the blend gives it that Tex-Mex flavor.
Chili powder contains vitamins A, B3, B6, C, and E. It also has fiber, calcium, magnesium, and phosphorus. Chili powder helps in reducing food cravings, increasing metabolism, aiding digestion, helping your nervous system to function properly, and keeping your brain functioning properly.
Check out this Mexican-inspired scrambled egg with a seasoning combo that included chili powder along with cumin, cinnamon, pepper, and onion powder.
Chives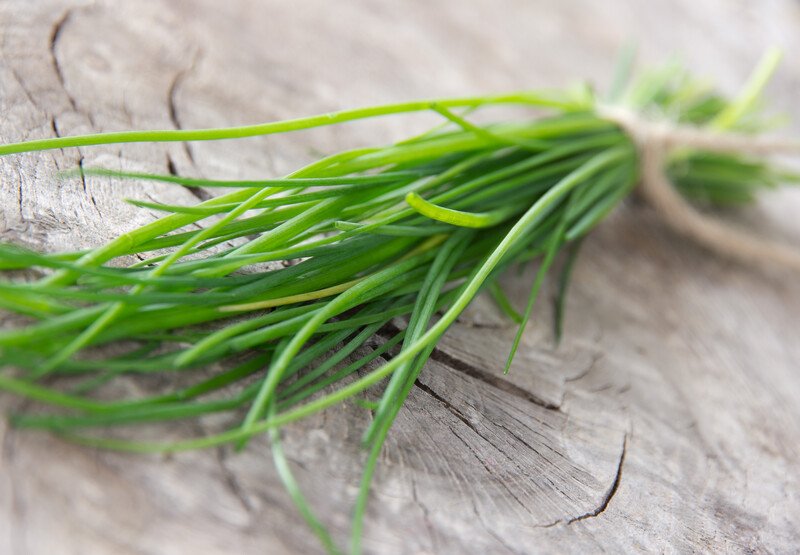 Chives is another herb that produces edible flowers and leaves and a close relative of onions, garlic, shallots, scallion, and leeks. Its stalks are usually diced and used in omelets, soups, and other dishes while the edible flowers are a great addition to salads. Its flavor is similar to the onion with a hint of garlicky taste.
Chives are a good source of vitamin K, folate, lutein, and zeaxanthin. It helps with bone health and blood clotting, prevents age-related macular degeneration, and improves memory.
Try this Chinese Chives & Eggs stir fry for a refreshing and healthy breakfast. You can adjust the chives if you think it's too much to your liking but I suggest that you try the recipe first as is.
Curry powder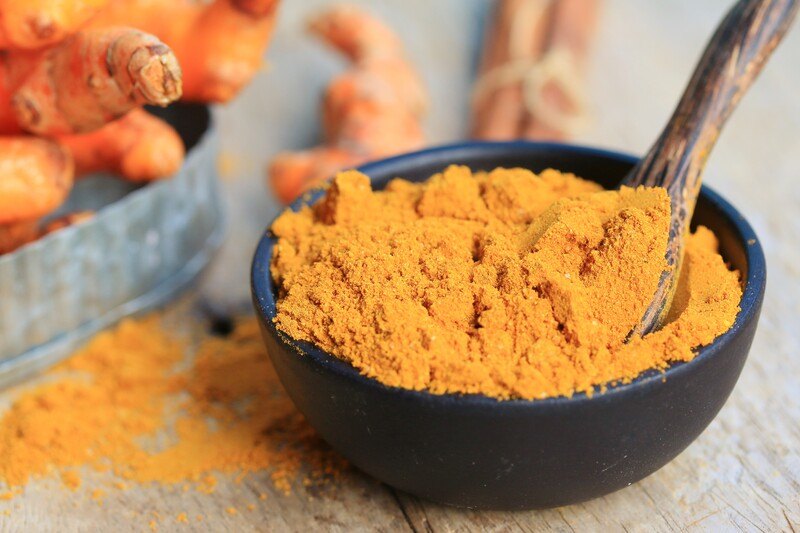 Curry powder is a spice blend that mainly consists of turmeric, cayenne, ginger, cumin, and garlic. It originated and is mainly used in Indian cuisine. It has a deep, earthy flavor with a slightly sweet taste. The flavor may vary depending on the spices used.
It's rich in anti-inflammatory properties and powerful antioxidants. And because it's a blend of different spices, its health benefits also range from reducing inflammation, battling bacteria, aiding digestion, to fighting cancer.
These curry-spiced scrambled eggs are not just delicious to look at but equally tasty as well. It'll give your eggs some exotic spin with the addition of the curry powder and punch with the addition of red onion and chilis.
Dill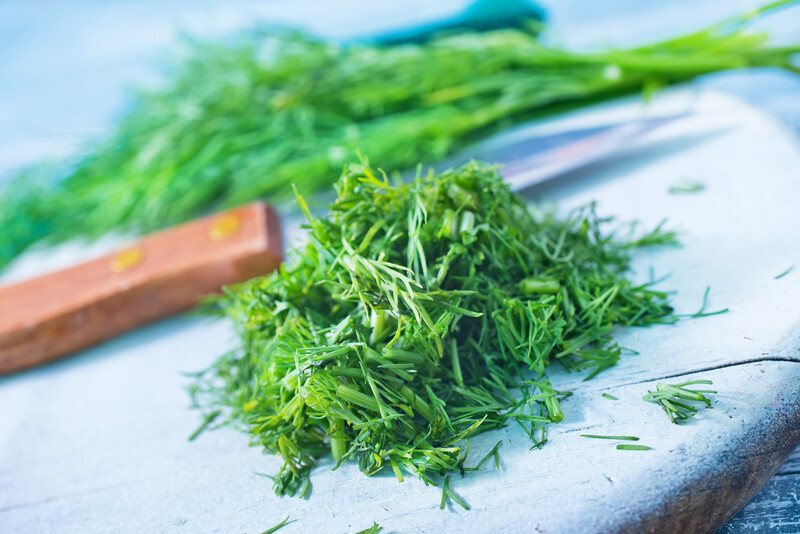 Dill is an herb that belongs to the celery family. Its leaves and seeds can be used in cooking. It's a commonly used herb in North African and Middle Eastern cuisine. It has a grassy taste with hints of anise-like licorice flavor.
Dill contains vitamins A and C, iron, folate, and manganese. It is also rich in antioxidants that help lower blood sugar levels, reduce inflammation, and prevent rheumatoid arthritis, heart disease, and certain types of cancer.
Add freshness to your scrambled eggs by adding a tablespoon full of dill like in this Swedish scrambled eggs recipe. Make sure you don't run out of fresh dill, you can easily restock by ordering online.
Garam masala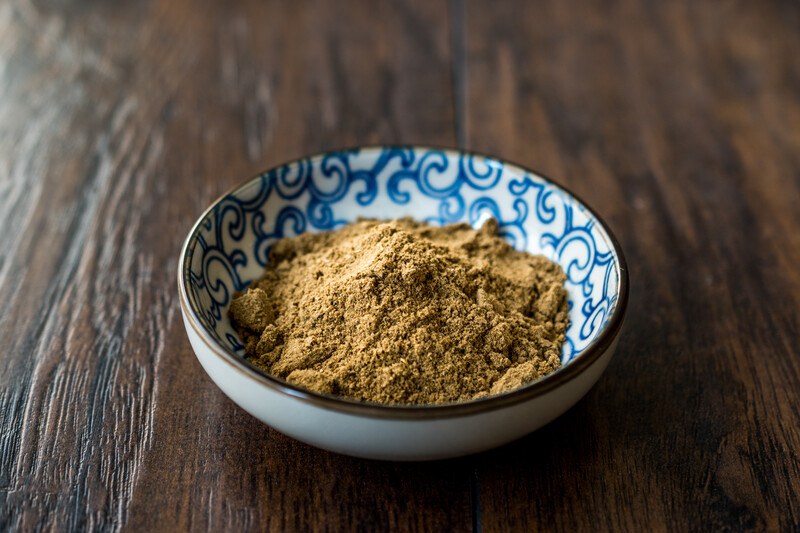 Garam Masala is another spice blend that originated in India. The blend usually contains cloves, fennel seeds, bay leaves, and black and white peppercorns. Although usually mistaken for curry powder, take note that garam masala has a deeper color and is also spicier and sweeter in taste.
And because it's a mix of different spices, it's also packed with antioxidants and anti-inflammatory properties. It aids in digestion, enhances nutrient absorption, regulates blood pressure, and reduces inflammation.
Here's an Indian-inspired scrambled egg spiced with masala along with cumin and ground turmeric. See for yourself how you can level up your chapatis (or sourdough bread) with this egg dish.
Italian seasoning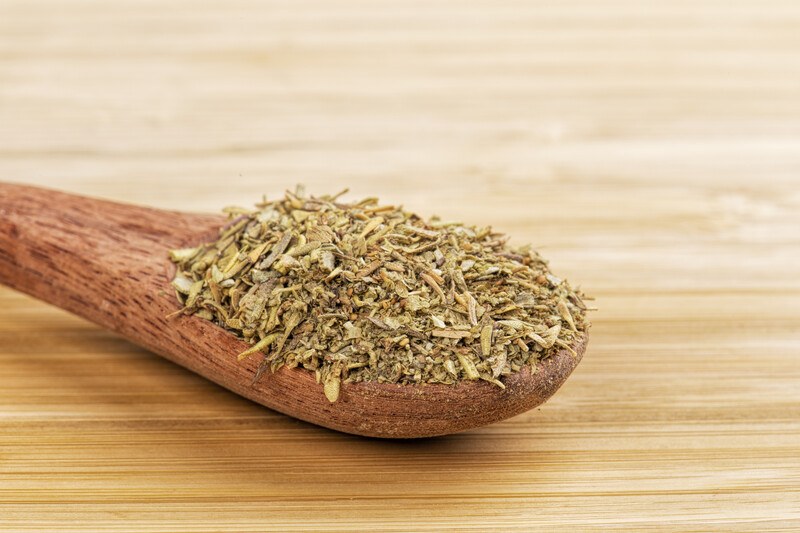 Italian seasoning is a mix of different dried herbs that usually contains oregano, basil, marjoram, thyme, and rosemary. The flavor varies depending on the herb combination and its amount in the blend. When it's oregano and thyme-dominant, the seasoning can taste earthy and piney.
Italian seasoning contains fiber, vitamins, minerals, and antioxidants. Its health benefits range from gas relief to bacteria protection to cancer prevention.
These Italian cloud eggs will surely show you how Italian seasoning can level up your baked eggs game. It simply works with parmesan cheese and sun-dried tomatoes.
Marjoram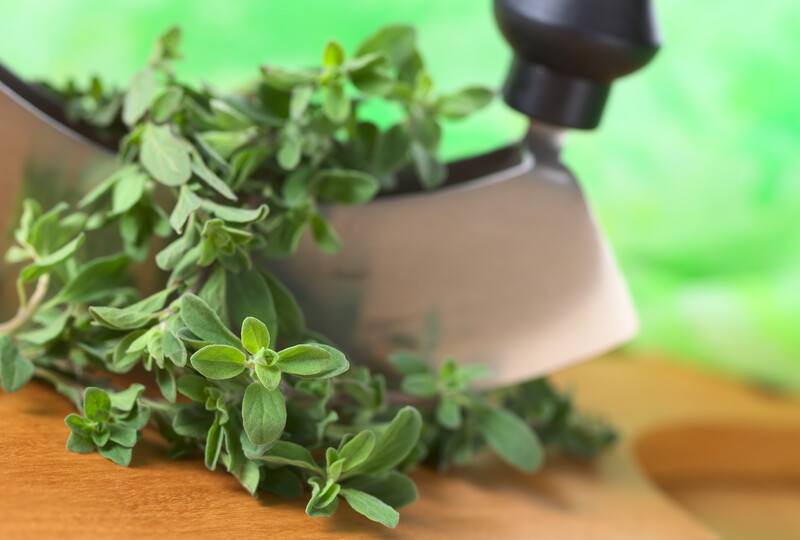 Marjoram is also an aromatic herb that is used in Greek and Mediterranean cuisine. It is closely related and is usually mistaken for oregano. They actually have similar flavors, but marjoram is slightly sweeter and milder with hints of citrus, floral, and woody notes.
It is a good source of magnesium and potassium. It also contains folate and vitamins A and K. Marjoram has antimicrobial as well as anxiety-reducing properties.
Marjoram is used with thyme in this velvet scrambled eggs recipe. The herbs definitely help in balancing the richness of milk and butter.
Paprika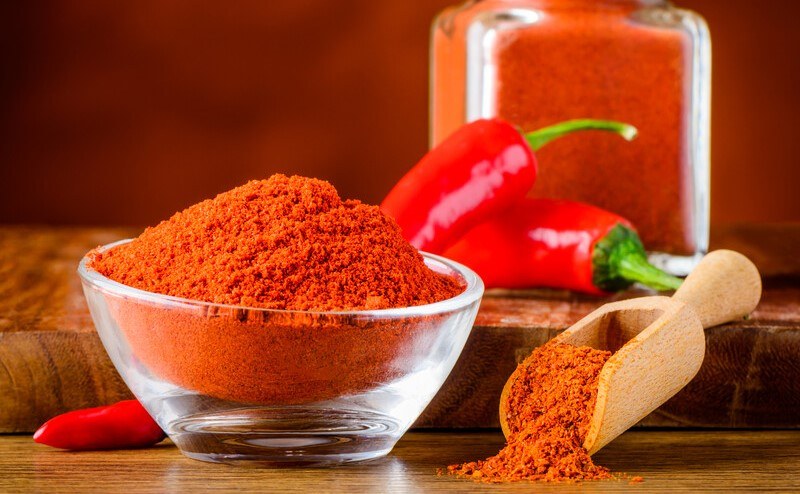 Paprika is derived from the dried sweeter varieties of peppers which are ground into powder. It is majorly sourced from Hungary but is also produced in other places including some regions of the United States. Its flavor may vary depending on the type of pepper used. It can be mild, sweet, and sometimes even spicy.
Paprika is rich in beneficial compounds like niacin and carotenoid antioxidants. It also contains a good amount of Vitamin E and antibacterial properties. Paprika helps in healing wounds, improving immunity, relieving gas, and reducing the risk of heart disease and cancer.
Spice up your breakfast (or even dinner) with this easy Shakshuka recipe. It's perfectly seasoned with paprika, cumin, cayenne, and black pepper. Can be served with any rustic bread or pita bread for dipping. Run out of fresh bread? No problem, now you can simply order fresh bread online with just a few clicks.
Tarragon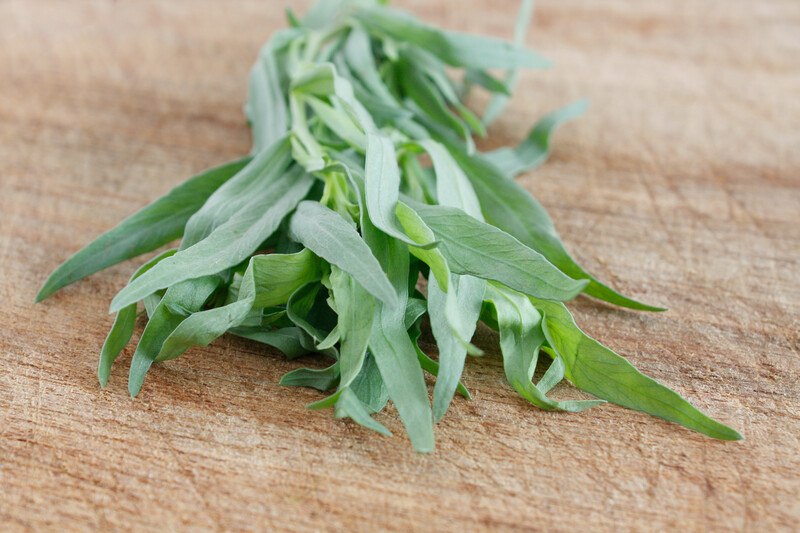 Tarragon is a perennial herb in the sunflower family and is one of the main herbs used in French cooking. Aside from cooking it's also used to flavor carbonated drinks in countries like Armenia, Georgia, and Russia. It has a slightly sweet and bitter flavor with hints of licorice-like taste.
It contains nutrients like manganese, iron, and potassium. It also has antibacterial properties. Tarragon helps lower blood sugar, improve sleep, regulate sleep patterns, and reduce pain associated with conditions like osteoarthritis.
Reserve this tarragon shallot egg salad sandwiches for special mornings to treat yourself. The recipe may be a lot for one person but hey, you can always refrigerate it for the next day!
Thyme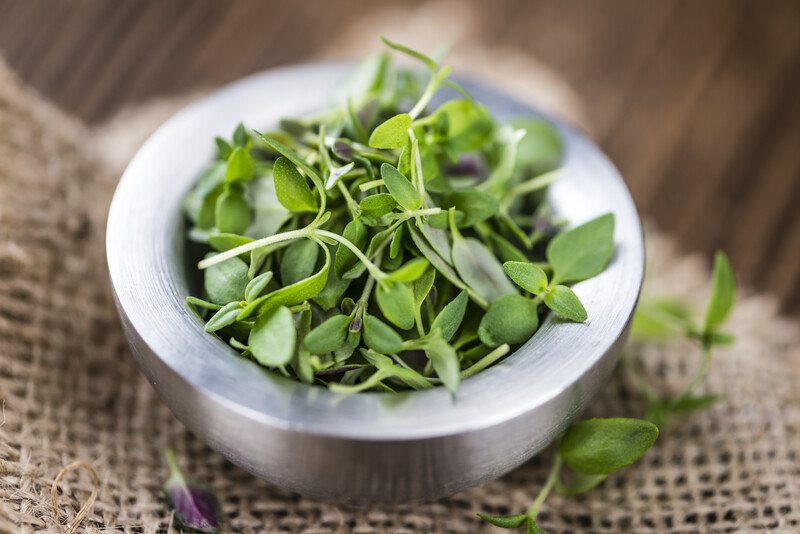 Thyme is also an herb that is closely related to oregano and a part of the mint family. It is used for dietary, medicinal, and ornamental purposes. In cooking, it can be used both fresh or dried. It has an earthy, minty, and sharp flavor with a slightly sweet and peppery taste.
Thyme is a good source of vitamins A and C, copper, fiber, iron, and manganese. It helps in lowering blood pressure, stopping cough, boosting mood, and supporting the immune system.
Here is another baked egg recipe, baked egg with ricotta, thyme & cheese. It's great for breakfast along with your freshly toasted bread.