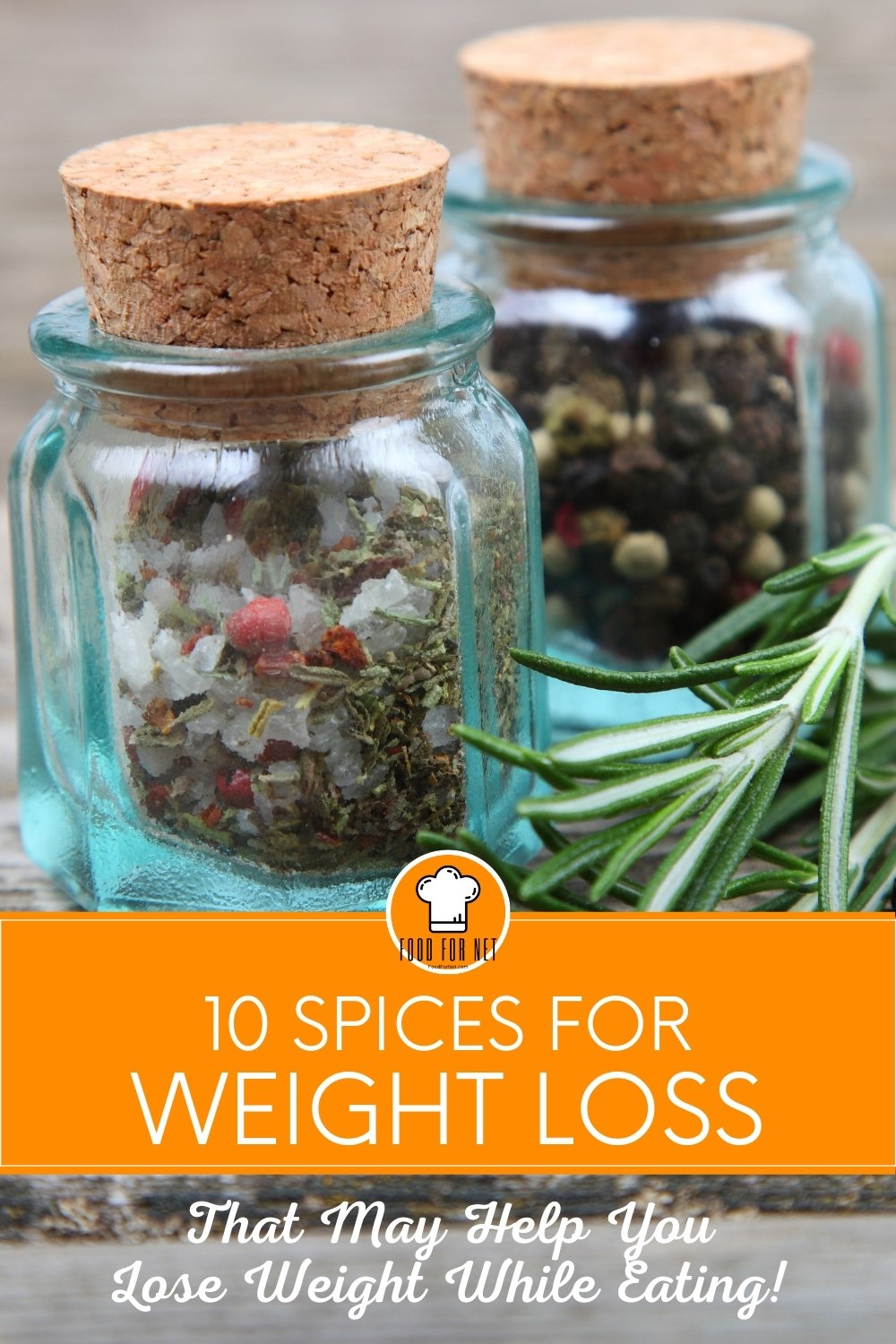 Sure, ideally, we've been all staying active and moving during lockdown because of the pandemic. In reality, though, most have gained quite a bit of weight – either it's because of stress eating or simply because now you have more time to cook. But don't worry just yet, because you may shed the few pounds you've gained over the quarantine by flavoring up your meals with spices for weight loss. How amazing Is that, right? Lose weight while eating.
You might have already encountered diet meal plans that are bland or boring, probably the main reason you didn't stick with it in the first place. But hey, the secret is actually knowing how to properly flavor your food. You need to opt for spices and herbs for weight loss that adds great flavor and nutritional value to your meals. Food doesn't necessarily have to be bland (sans salt) to be healthy, choosing the right spices to use is the key. But then again, if you don't have the time to cook, you can easily have delicious diet food delivered to your doorstep.
Remember that it's not enough that you're eating or drinking healthy and exercising, you have got to have something that boosts your metabolism as well. It's good to know that some spices' health benefits include aiding in our metabolism, enhancing fat burning, and curbing our appetite. So, here are 10 spices for weight loss that may help you get in better shape while still enjoying your tasty meals!
Spices for Weight Loss
Ground Ginger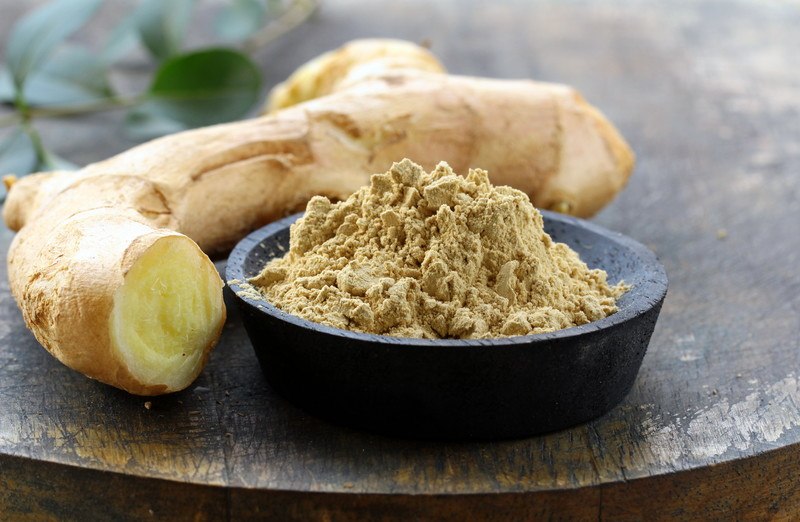 Ginger helps in weight loss by controlling appetite and assisting digestion, because of this, fat absorption in our body is more controlled. Add the fact as well, that it boosts metabolism. There are a lot of ways to incorporate ginger in our diet, making healthy drinks are good for starters – say a good tea and ginger combination.
Ground ginger is the powdered form of dried ginger root. It has a pungent smell, spicy and warm taste, with a hint of sweetness.
Try this Vegan & Gluten-Free Dark Chocolate Ginger Tart. You'll surely get a dose of ginger benefits in every slice! The chocolate and ginger combination is a must-try, it's simply an absolute richness coupled with a strong tangy flavor.
Black Pepper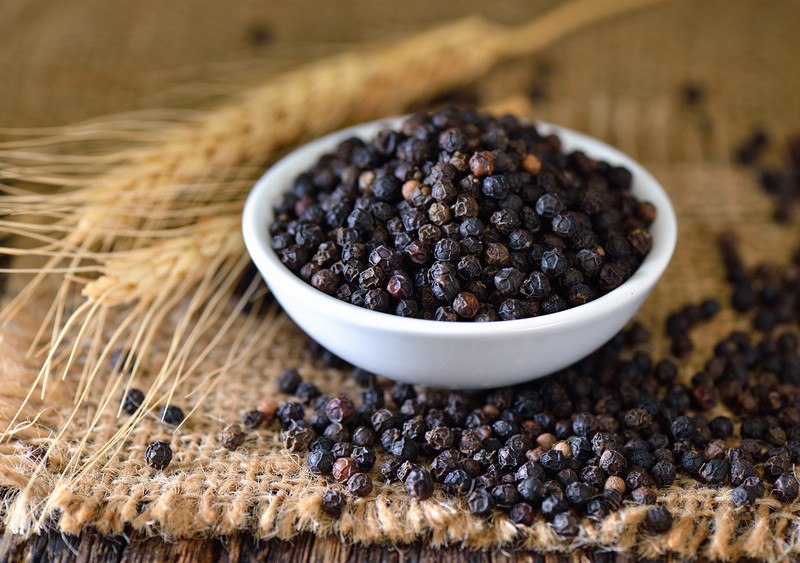 If you love black pepper in your steak, stews, stir-fries, or what have you, then you're in for a treat. Aside from the amazing flavor black pepper gives our dishes it also lowers cholesterol levels, reduces appetite, and promotes overall gut health. Now, these boost nutrients absorption, meaning you're not wasting the healthy stuff you're packing your meals with.
Black pepper is the unripe drupe of pepper plant which are boiled briefly in water and then dried after. It has a spicy heat with a woody and citrusy taste. You can also sense a hint of floral to it.
For a delicious yet simple black pepper-packed dish, here's Crispy Baked Lemon Pepper Wings. The dish calls for 'lemon pepper' seasoning which is basically equal parts kosher salt, lemon juice, and black pepper. This super easy chicken recipe can very well become your go-to dish when impressing friends or family.
Cardamom Pods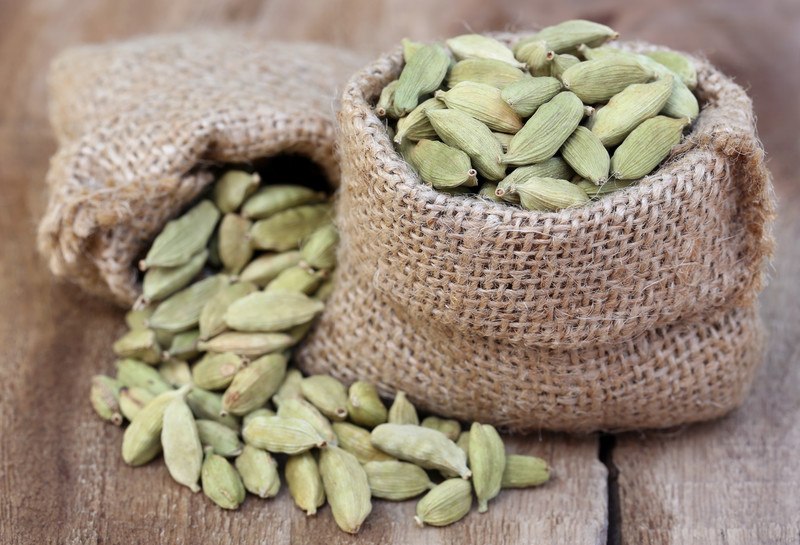 Cardamom is closely related to ginger. Not only does it aid metabolism but cardamom is also an effective digestive stimulant and diuretic. It has a thermogenic property that supports losing weight by helping our body burn fat more effectively.
Cardamom pods are derived from seeds of plants belonging to the family Zingiberaceae which is native to India and Indonesia. It has licorice and a slightly sweet flavor.
While there are those who drink water with soaked cardamom seeds to aid weight loss, you can simply add Cardamom into your dishes. This Indian dish called cardamom chicken is equally aromatic and delicious, the kind that will really set you up for a successful dinner.
Cinnamon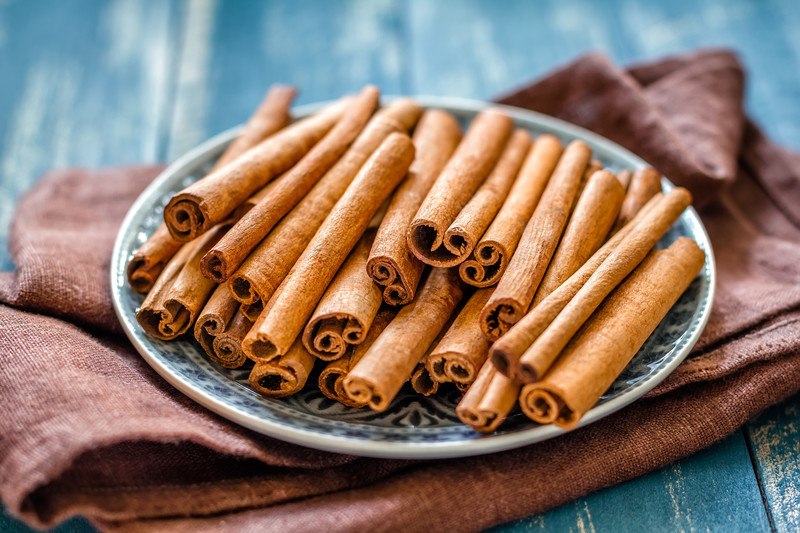 Cinnamon helps in weight loss by curbing your cravings and controlling your appetite. Its powerful antioxidants help in improving one's insulin sensitivity as well. By regularly incorporating cinnamon into your diet, you'll notice that you crave less than you would normally do – meaning you don't have to take those unnecessary snacks or munchies.
Cinnamon sticks are dried inner bark of cinnamon trees. It has a very aromatic smell, with a sweet and woody flavor. You can also sense a note of citrus and spicy taste.
Try this Cinnabon copycat cinnamon rolls recipe and see for yourself why it's totally worth it as you dig into these gooey homemade buns that will make any breakfast special. It smells amazing and tastes heavenly – and it's a big plus that cinnamon is one of the known spices for weight loss.
Turmeric Powder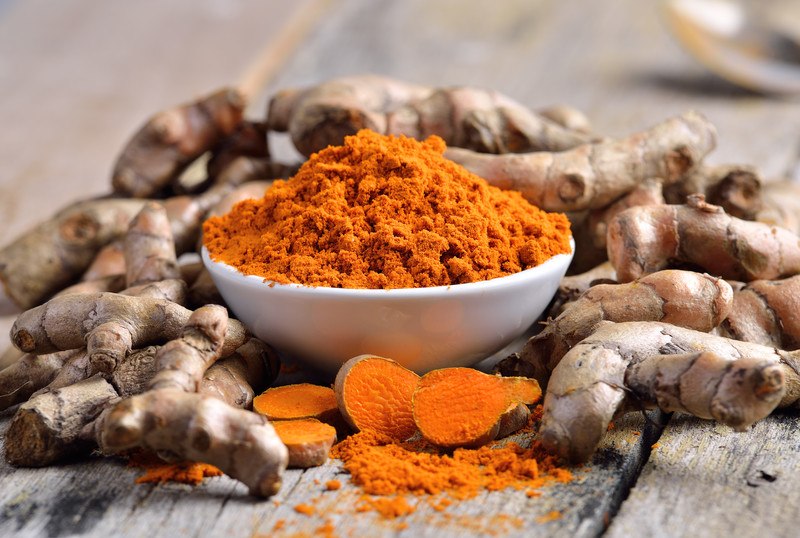 The presence of curcumin in Turmeric aids in weight loss because it's believed to be helpful in suppressing fat tissue growth. Its ability to regulate sugar levels is also helpful in your quest to shed some pounds. You can enjoy turmeric with your tea but of course, adding it to your dishes will also do the trick.
Turmeric powder is the ground form of dried roots of flowering plant belonging to the ginger family. It has a warm, bitter, and black pepper-like flavor. It also has an earthy aroma similar to mustard.
Here's a yummy Vietnamese fish recipe loaded with turmeric goodness. It's easy and quick to make, too. Perfect for really busy days or when you have unexpected guests over. It looks and tastes equally delicious.
Cumin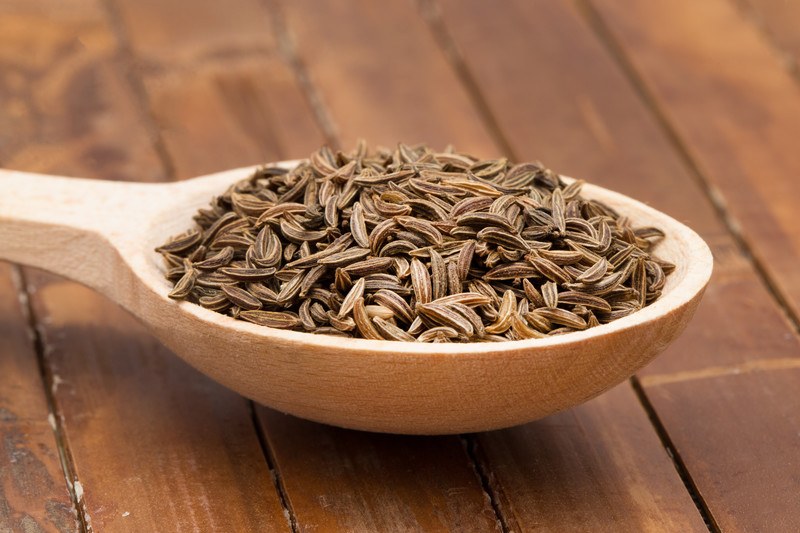 Cumin helps you burn calories by boosting your metabolism. And because it also helps your digestion, it lets your body absorb more nutrients. Its ability to help lose weight also lies in the fact that it lowers cholesterol level and blood sugar which keeps you healthier.
Cumin is the dried seeds of an aromatic plant that belongs to the family of Apiaceae. It has an earthy flavor that is slightly hot, with a very distinct aroma.
To make incorporating cumin into your diet easy, opt for simple and quick dishes. This Cumin Grilled Chicken Breast is a great example, it has the simplest of ingredients and cooks in 25 minutes, how amazing right? And more importantly, it tastes really good!
Cayenne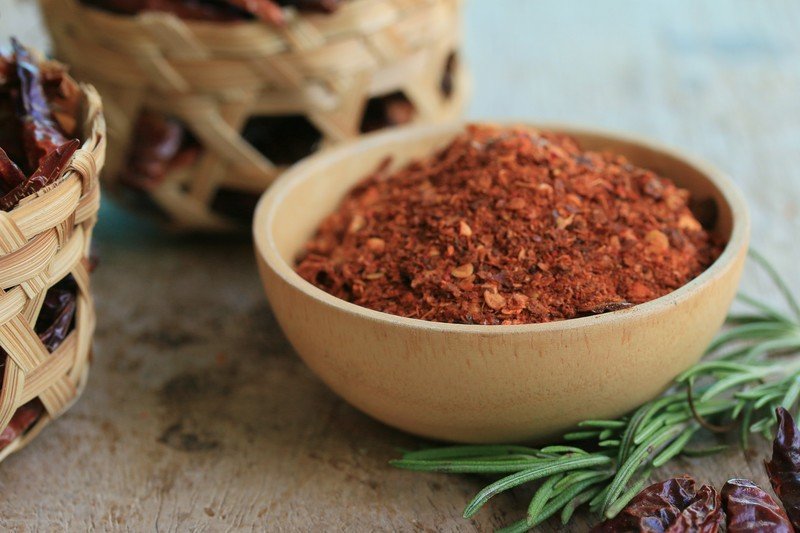 Cayenne pepper contains capsaicin which may promote calorie deficit and helps fat burning. It also helps in weight loss by curbing your appetite and speeding up your metabolism.
Cayenne powder is made from dried cayenne pepper. It can also be a blend of different type of peppers. The carotenoid that it contains is the one responsible for its red color. It has an earthy and spicy taste.
If you love spicy food then this Blackened Shrimp recipe is for you. What I love about this appetizer aside from the fact that it's cayenne powder-packed, is that it's ready in a jiffy. It's shrimp, so it'll only take a few minutes. You don't even have to let it sit in the blackening seasoning, simply brush the shrimp with melted butter, generously coat with the seasoning, and then straight on to the pan!
Saffron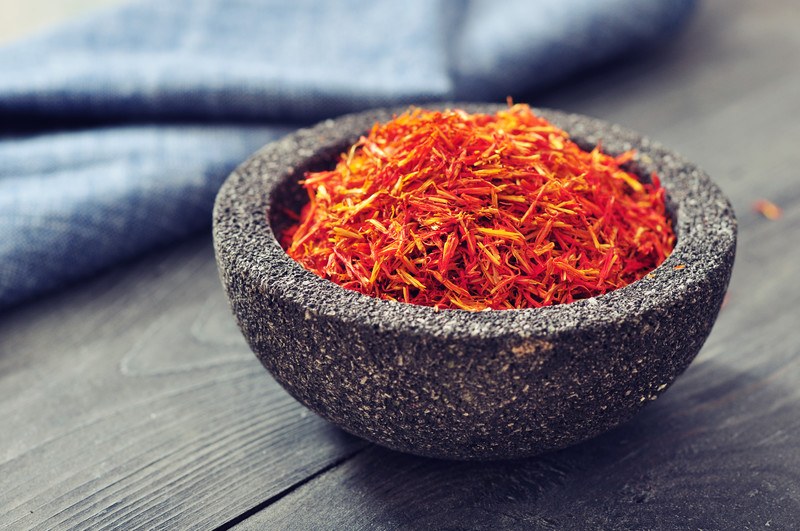 Saffron's contribution to your weight loss saga lies in its ability to suppress your appetite – so you're less likely to crave snacks and will feel significantly fuller even without the extra servings. This means that you have more control over your food intake.
Saffron is the dried stigma and styles of the saffron flower called threads. It tastes hay-like with hints of sweetness and smells metallic honey with notes of grass.
Here's a quick and light pasta recipe that is perfect for the whole family, Rotini in Sous Vide Saffron-Tomato Oil. The earthy flavor from the saffron pairs well with the heat from the pepper and sweetness from the tomatoes. It sounds and looks fancy, but seriously, it's super easy.
Mustard Seeds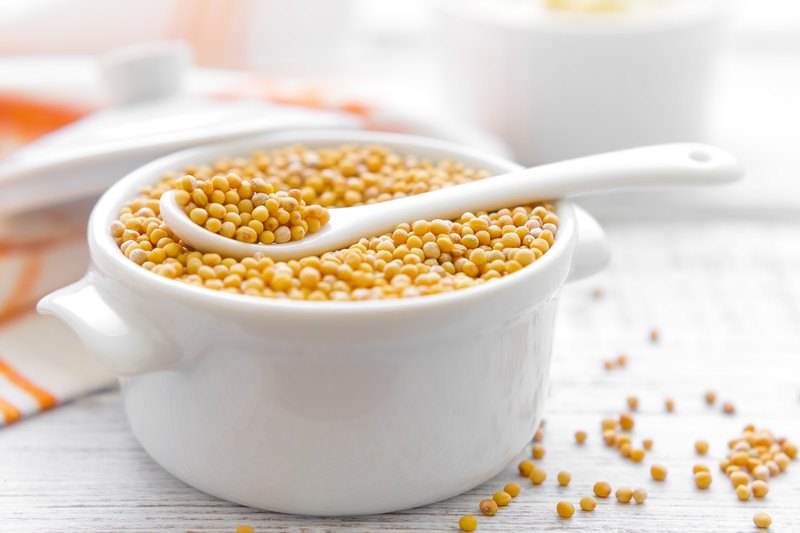 An increased metabolism may be achieved by consuming mustard seeds. And although there are some studies that require 1 teaspoon of mustard to boost a 25% increased in metabolism, perhaps adding it to your dishes whenever you can also do the trick.
Mustard seeds come from various mustard plants. Yellow mustard seeds are quite mellow in taste and spiciness compared to brown and black mustard seeds which even have a bitter flavor.
Load up on some mustard-goodness with this dish, Cauliflower with Melted Onions and Mustard Seeds. The roasted veggie alone is already mouthwatering, wait till you top it up with onions flavored with curry powder and mustard seeds.
Fenugreek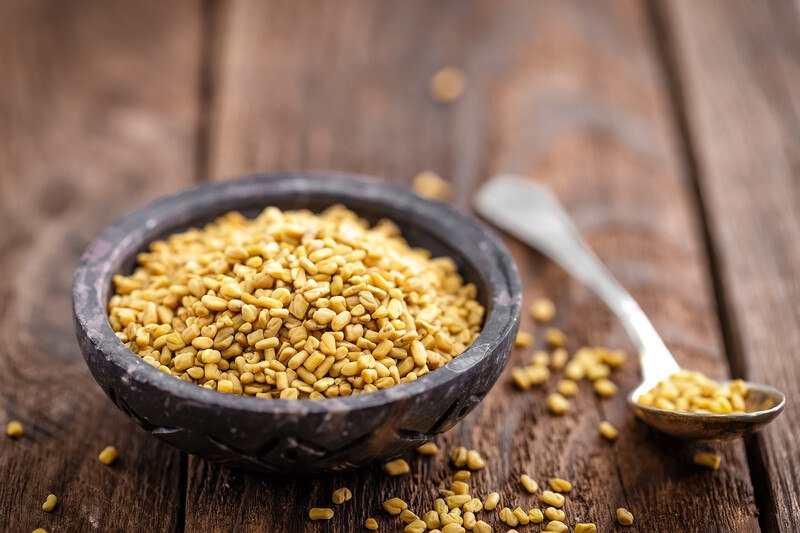 Fenugreek aids in weight loss by controlling your appetite which reduces unnecessary food consumption because it gives you that increased feelings of fullness. It also helps in digestion and prevents constipation. If your guts are healthy, you're more likely to eat more responsibly.
Fenugreek seeds come from the plant belonging to the family Fabaceae. It has a sweet and nutty taste with maple notes to it.
Try this dark curry chicken dish and marvel at the spice combination – with fenugreek of course! It's easy and super quick to make, in just 30 minutes you could be enjoying this delicious chicken dish. Feel free to substitute chicken breast if you prefer that meat although chicken thighs, especially with skin on, tend to be more flavorful.