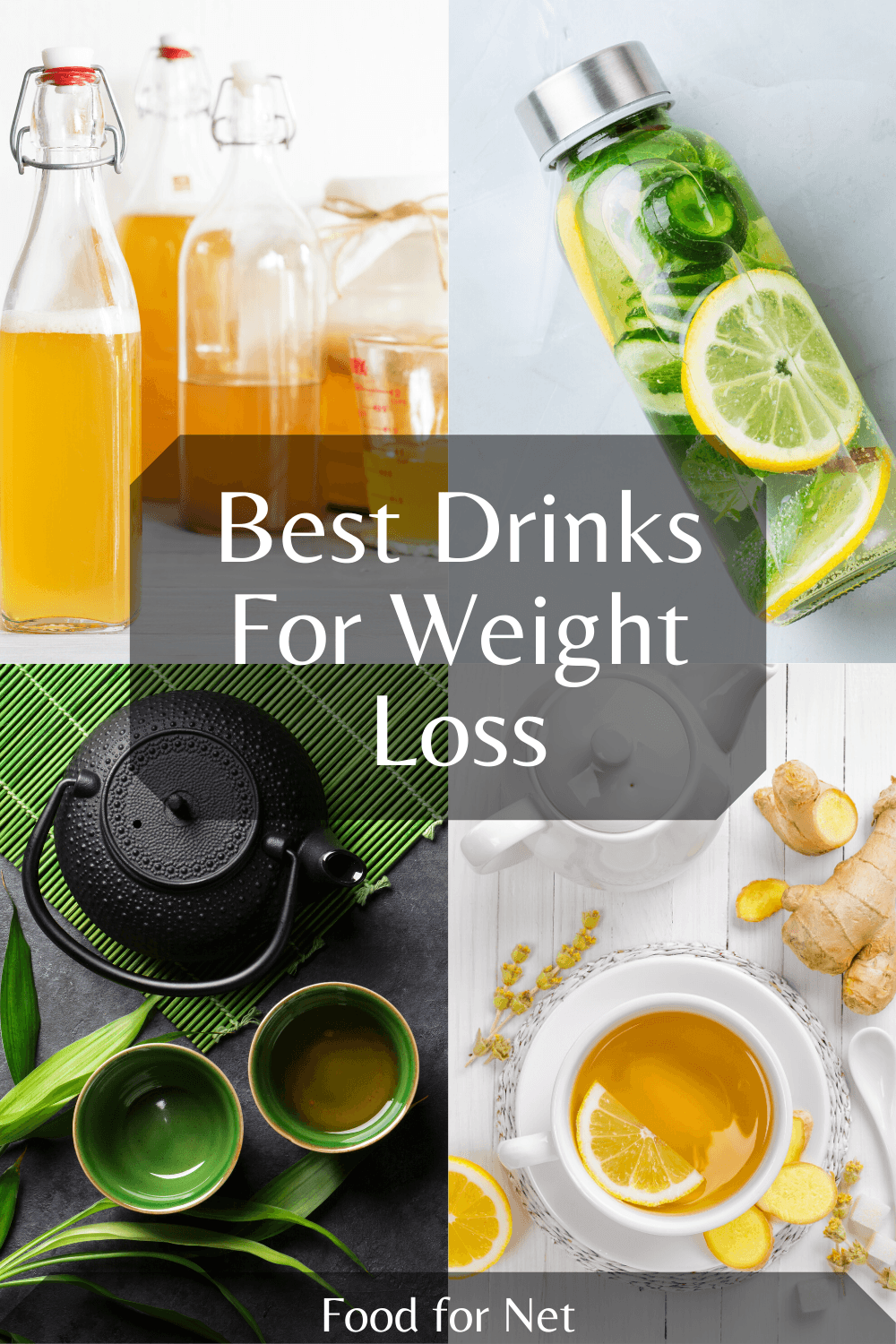 Successfully losing weight isn't just about the food that you eat, your drink choices are important too. Many of us consume extra calories each day through our drinks, without really intending too. That's why this post is taking a close look at the best drinks for weight loss.
Some of these drinks have been chosen simply because they're healthy. The drinks are often low in calories, delicious and are a diet-friendly way for you to stay hydrated.
Others may have a more direct impact on weight loss, such as drinks that might boost your metabolism or help to decrease your hunger. While there isn't a large amount of research surrounding some of these areas, individual success stories are plentiful. Besides, in most cases, you're still getting a delicious and healthy drink, even if there isn't a direct weight loss benefit.
You may notice that we've left off many processed items, like diet soda and enhanced water that you can find at local stores. The benefits of products like those are highly debatable, especially as many of them rely on artificial sweeteners or additives.
It's always better to focus on natural whole food options, along with herbs, spices and the like.
Best Drinks For Weight Loss
Water
Green Tea
Black Tea
Chai Tea
Lemon Water
Infused Water
Coffee
Bulletproof Coffee
Vegetable Juice
Kombucha
Apple Cider Vinegar
Fennel Water
Protein Shakes
Ginger Tea
Herbal Teas
Golden Milk
Water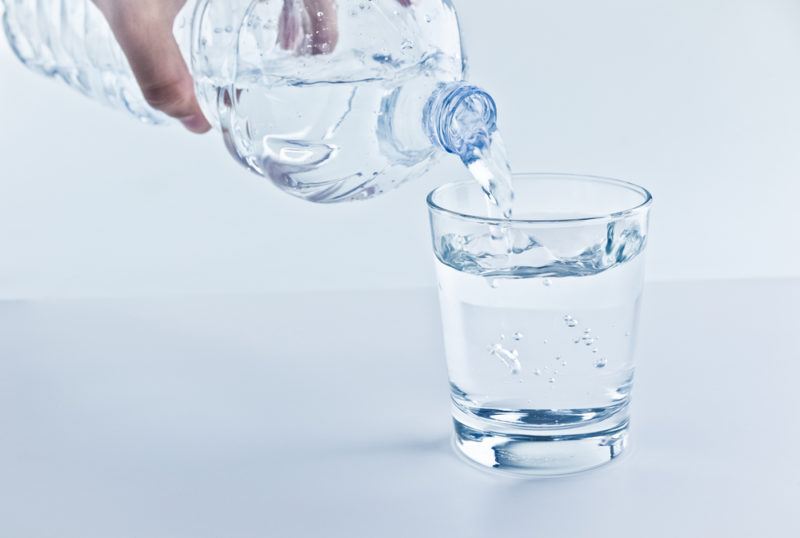 People who drink more water tend to be more successful at weight loss. This happens for various reasons, including the fact that water may help to increase the amount of energy you burn.
Water can also help to decrease hunger, reducing the risk that you'll end up snacking between meals. Drinking water before meals may be particularly relevant, as this reduces your hunger and may decrease the amount that you eat during the meal.
Plus, you often end up drinking water instead of eating or drinking something else. This is fantastic for weight loss.
It's often best to have a bottle of water at hand whenever you can, Doing so makes it easy to reach for the water if you're bored or slightly hungry, rather than looking for a snack instead.
Green Tea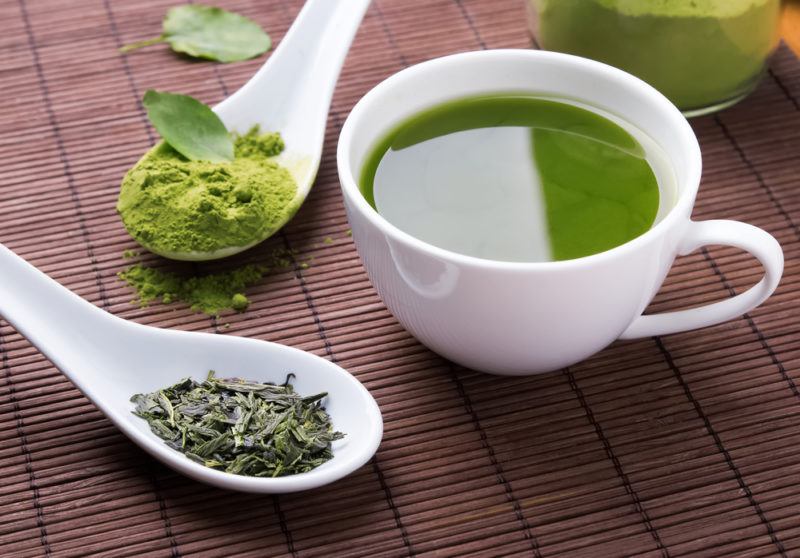 There's no doubt that green tea is good for you. It contains a host of antioxidants and other plant-based nutrients. Some of these may even help to boost your metabolism, an effect that could directly contribute to weight loss.
Aside from that, green tea is basically calorie-free, so you can drink it regularly without any worries. This aspect alone is useful for weight loss, especially if you're drinking green tea instead of sugary drinks.
Black Tea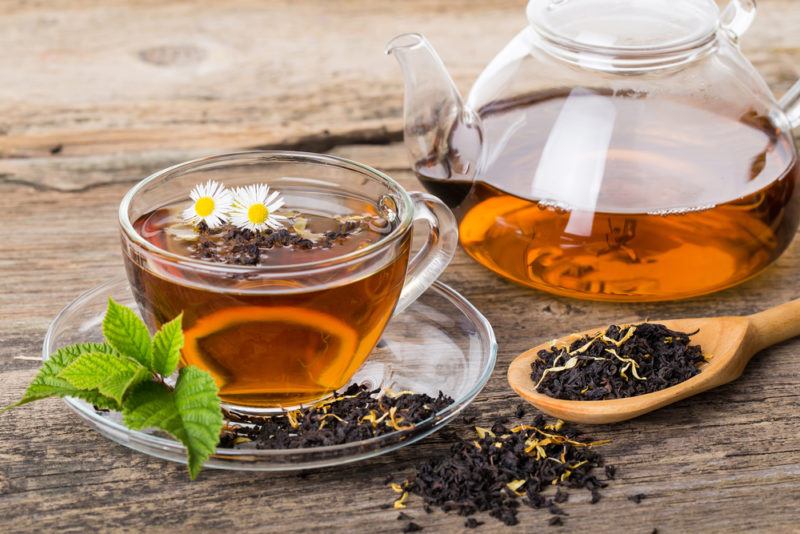 While black tea hasn't been linked to as many health benefits as green tea, it still contains a variety of antioxidants that can help to promote health and protect against oxidative damage.
Black tea is also simply a healthy hot drink that is low in calories. Those features alone make it significant for weight loss. After all, hot drinks tend to be satisfying and take time to consume.
Chai Tea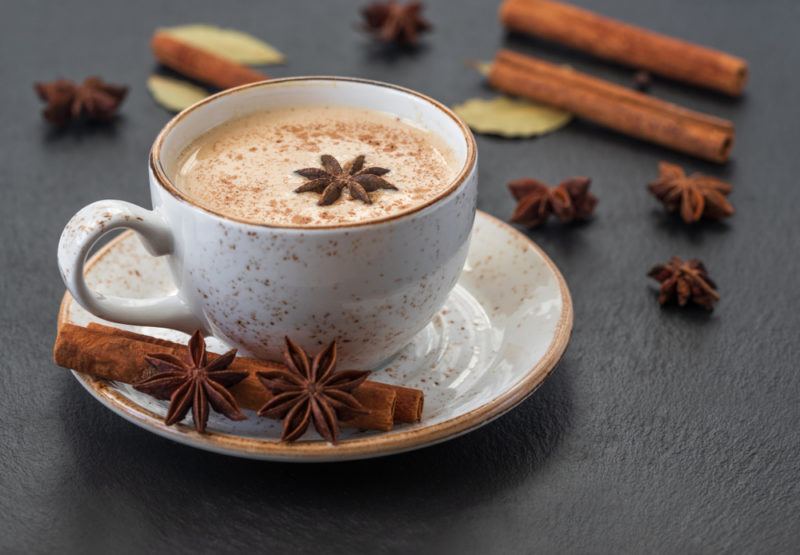 The term chai actually just translates to tea in many countries, but in Western countries, the word has become associated with masala chai, which is a type of spicy and fragrant Indian tea.
Masala chai is made using black tea, so it has the same general benefits for weight loss that black tea has. The tea also includes a wide range of different spices. The spices and their quantities vary dramatically, although you'll normally see examples like cardamom, cinnamon, black pepper, and star anise.
The inclusion of spices makes chai tea especially relevant to weight loss. However, you'll need to pay attention to how you drink it. For example, some versions heavily rely on steamed milk and are sweetened. The extra sweetener could easily reduce any weight loss outcomes.
Lemon Water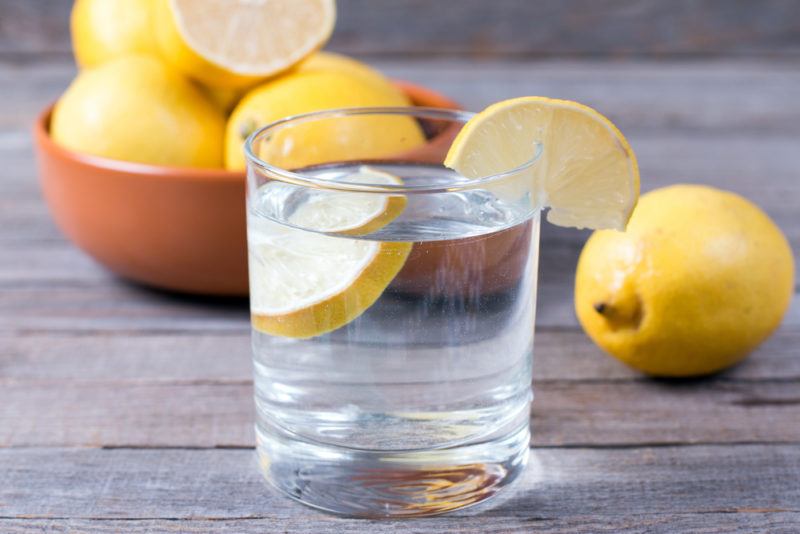 Lemon water is still incredibly popular and has been linked to a host of different health benefits. The idea itself is simple. You're just adding lemon juice, and occasionally the pulp too, to water.
However, the benefits of lemon water itself are unclear. Most studies have focused on the benefits of lemons or the benefits of water, rather than both together. And, while lemons do have health advantages, you're not getting all that much lemon juice in your lemon water.
We're including lemon water on this list because the health benefits are only part of the story. Lemon water is good for weight loss because the lemon makes the water taste more interesting. This effect encourages people to drink more water, which then promotes weight loss.
Infused Water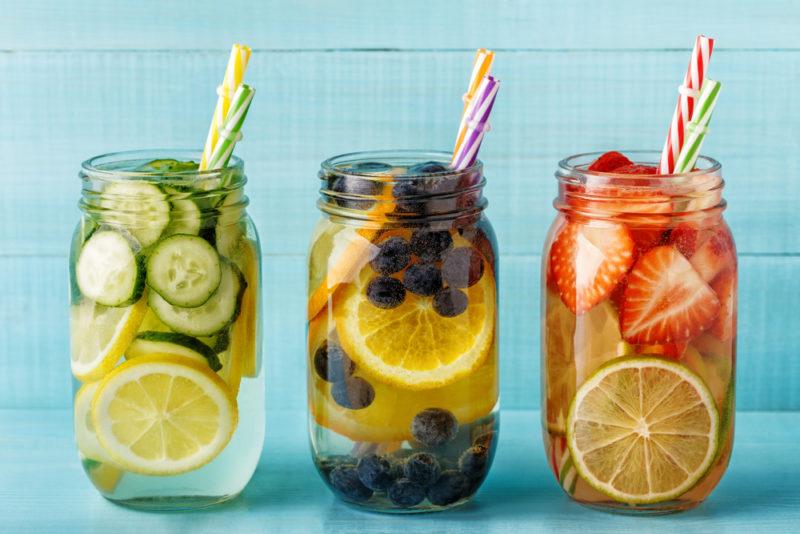 Infusing your water is another way to make it taste more interesting. The approach is different than making lemon water, as you're not adding fruit juice to water.
Instead, you're adding various pieces of fruit into your water and allowing the mixture to sit for at least a few hours (possibly overnight). You can even include herbs too.
Your water ends up taking on the flavor of the ingredients that you used, making this a low calorie way to add extra flavor to your water. This style is often better than lemon water, as lemon water tends to be quite acidic, while infused water generally isn't.
You also get the chance to play around with flavor combinations and find options that suit your tastes.
Coffee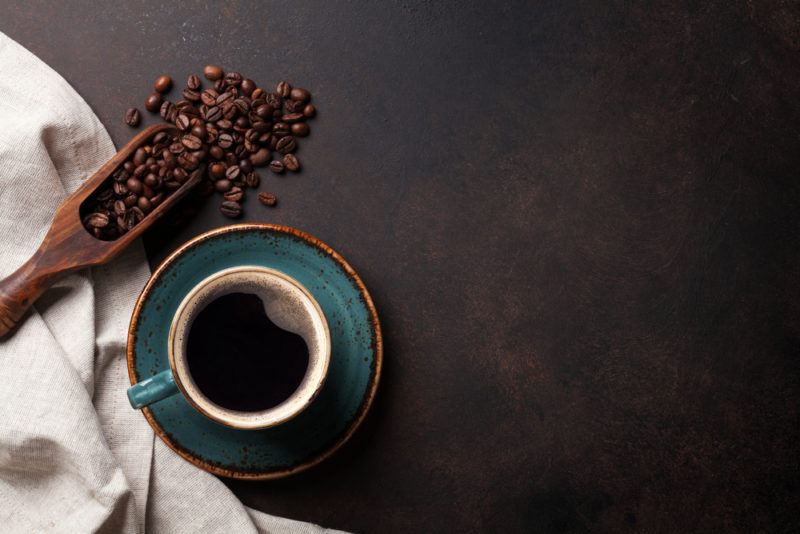 Is there a more common weight loss drink than coffee? Many people swear by their coffee and there are even coffee diets, where you're drinking at least three cups of coffee each day and keeping your calorie intake low.
There is even some evidence for the effect too, as caffeine may help to increase your metabolism a little while giving you a boost of energy. Some studies have found that people who drink coffee regularly do lose more weight, although the results of the research aren't clear cut.
Coffee has some behavioral advantages too. For one thing, it acts as an appetite suppressant, making it easier to watch your food intake. This effect can be particularly relevant for anyone following an intermittent fasting approach.
Besides that, having a warm cup of coffee on hand can be enough to stop you from snacking (as long as the snacks are out of reach).
Bulletproof Coffee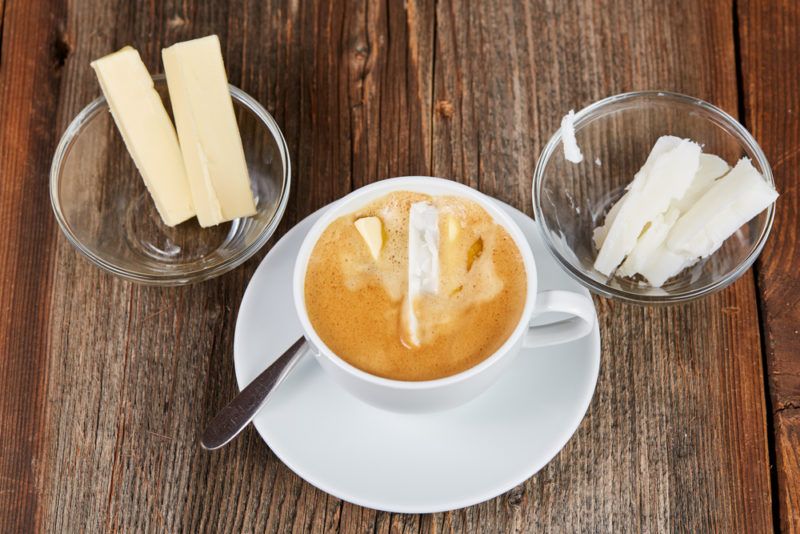 While we're talking about coffee, it's worth looking at Bulletproof coffee. This is a popular choice for weight loss among people following a keto or a low carb diet. The idea, however, might sound a little odd.
Bulletproof coffee ends up being a fat laden coffee. The official version relies on a specific type of MCT oil, along with butter and Bulletproof coffee beans. The oil and coffee beans both come from the Bulletproof brand, but you can easily use other options.
For example, a similar drink can be made using coconut oil and butter, along with regular coffee. Most of the time you'll be blending the drink, as the fat just sits on top otherwise, which isn't very appealing.
Bulletproof coffee is meant to help with weight loss because it is satisfying and because MCTs can promote fat burning. Advocates also argue that fat itself doesn't cause weight gain.
Just be wary. Bulletproof coffee is high in fat and calories. You'll need to account for those calories if you're hoping to lose weight with the coffee.
Vegetable Juice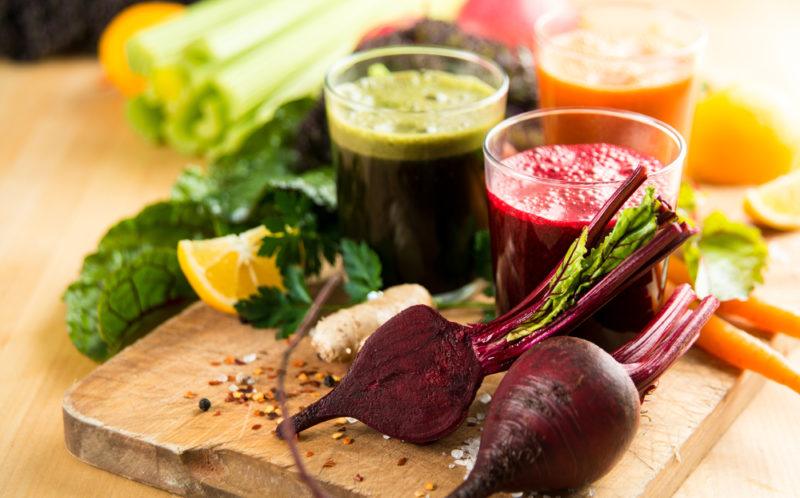 Vegetable juice isn't just a great source of nutrients – it also contains fewer calories than fruit juice. If you use some pulp as well, you're also getting fiber from the drink.
You can buy vegetable juice from the store or make your own. If you're buying it, make sure that you check the nutritional information. Some vegetable juices end up being high in sodium, which is far from ideal.
There are also cases where fruit juice is added to make the vegetable juice more palatable. This might even mean that there is more fruit juice in the mix than vegetable juice, which increases the sugar content and defeats the point of enjoying vegetable juice.
Kombucha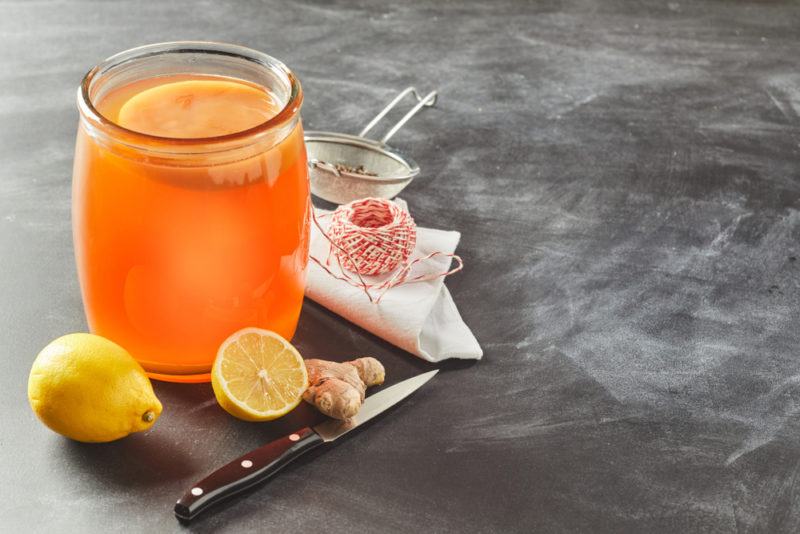 Kombucha is a fermented drink that is typically made from tea. Sugar is used as an ingredient, but this is mostly because sugar acts as food for the bacteria.
In fact, kombucha ends up being a low calorie drink, with an eight-ounce glass often containing just 30 calories or thereabouts.
Kombucha is also a probiotic, which is another reason to drink the beverage regularly. Probiotics have been linked to a variety of potential health benefits, such as the chance to improve gut health and digestion. Some of these could indirectly help with weight loss.
Kombucha may even have a direct impact on weight loss, although research in this area is limited.
Apple Cider Vinegar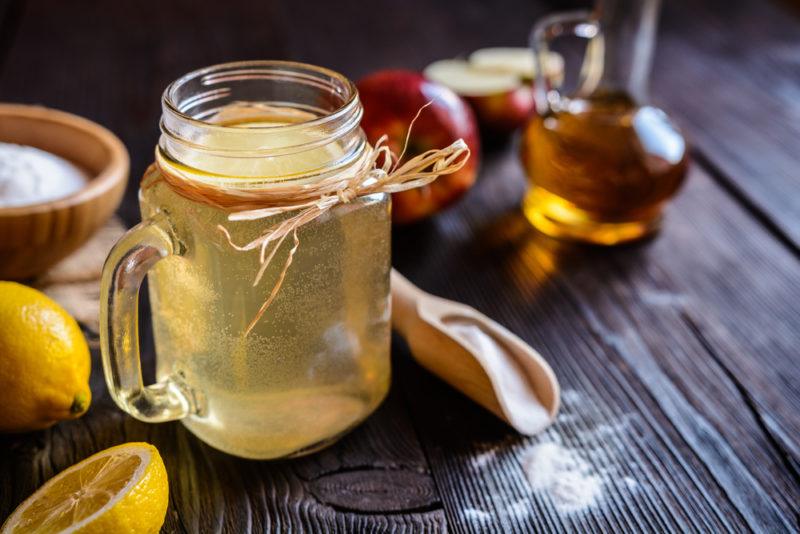 Apple cider vinegar isn't a drink per se, although many people do take shots of the vinegar or dilute it to create something that they can drink.
The vinegar is thought to have many benefits, including the chance to promote weight loss. One reason for this is the presence of acetic acid, which has been linked to improved metabolism, appetite suppression, and fat burning.
There is, of course, plenty of controversy surrounding apple cider vinegar. While some people are convinced about the potential health benefits, others feel that the whole idea is little more than hyped up pseudoscience.
If you do plan on trying apple cider vinegar, make sure that you dilute the vinegar, rather than taking it as a shot. Be careful with your dose too. Apple cider vinegar is quite acidic, and it can damage your teeth and even your stomach lining.
Fennel Water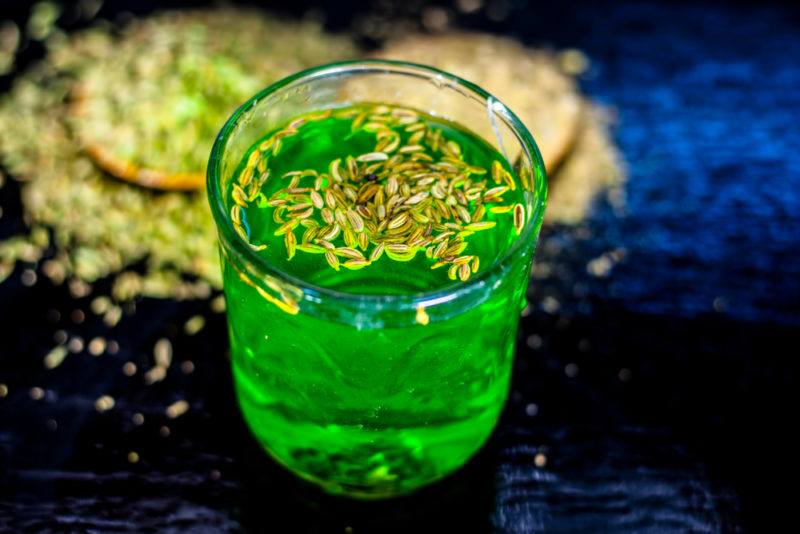 Fennel water is made by taking fennel seeds, adding them to water and then leaving the mixture to soak overnight. You can then drink the water first thing in the morning to get all the benefits.
Advocates claim that fennel seeds may help to improve your metabolism, burn fat and perhaps even help you to detox. There isn't much evidence to support the claims, but there hasn't been all that much research into the idea either.
If nothing else, fennel water is a simple and refreshing drink that tastes appealing. Even if you don't end up getting many benefits from the fennel, keeping up with your water intake is always good for weight loss.
Protein Shakes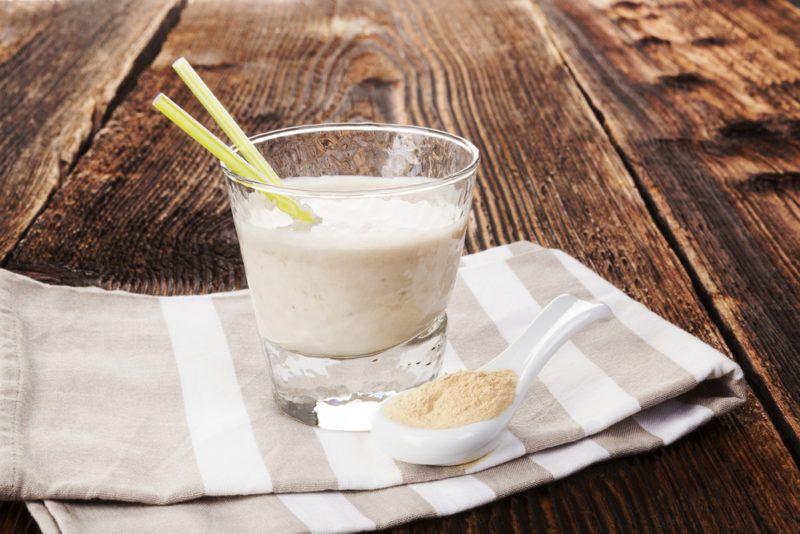 Protein shakes help with weight loss in an entirely different way than most other items on this list. The protein content of the shakes helps you to feel satisfied, which reduces cravings for snacks and sugar.
Many people replace one of their daily meals with a protein shake. Doing so is an easy way to decrease your calorie intake, as even a decent protein shake tends to contain fewer calories than a full meal.
Protein shakes have other advantages too. One is that they can contain a range of beneficial nutrients. For example, you might include turmeric, cinnamon and/or ginger as ingredients. The shakes can also taste decadent, which might make your diet feel much less restrictive.
You do, however, need to be careful with protein shakes. It's easy to load them up with sugary ingredients, to the extent that they're not good for you at all. Focus on recipes that don't rely on much fruit – and skip any that use fruit juice as a base.
Ginger Tea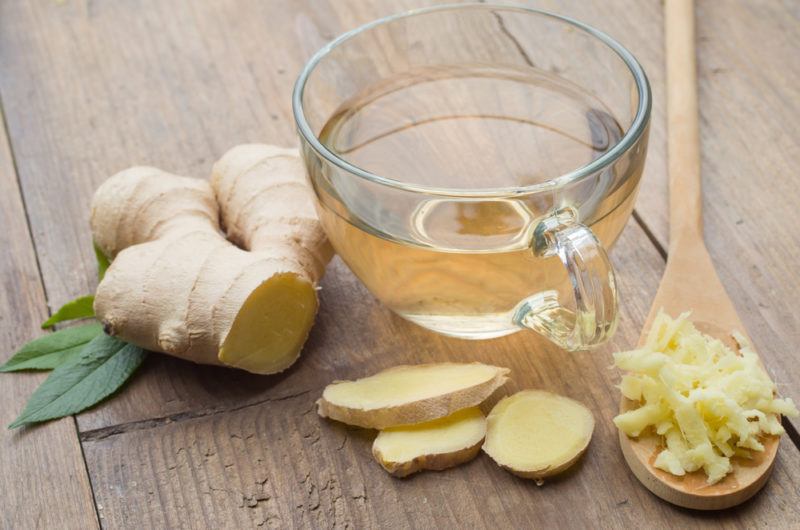 You can make 'tea' by dissolving ginger powder in hot water. Other versions involve boiling ginger root in a pot of water, so that the water gets infused with the ginger.
Either way, you end up with a hot drink that tastes like ginger and should contain some of the beneficial compounds too. The idea is important, as ginger has been linked to various health advanrages, including the ability to support digestion. It may also help with weight loss.
You don't need to just stick with ginger and water either. You could add in other beneficial ingredients too, such as cinnamon and ginger.
Herbal Teas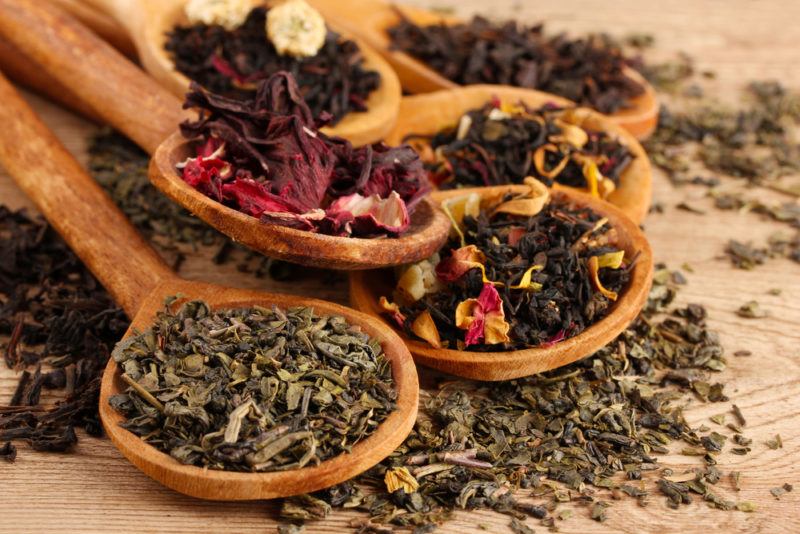 Any type of tea is good for weight loss and this includes herbal tea. After all, a cup of tea is mostly just water that has been infused with flavors from the tea leaves, herbs and/or spices.
The heat of the drink along can help with weight loss, along with the fact that you're drinking water.
Some types of tea may be more powerful than others too. For example, the scent of peppermint can act as a slight appetite suppressant, so peppermint tea might have a similar effect.
While we're on the topic – watch out for detox teas. These are often promoted as weight loss aids, but they rely on some questionable ingredients. Some even include senna leaf, which is a natural laxative.
While laxatives do technically help you to lose weight in the short-term, they can be dangerous in the long-term and don't give you the weight loss outcomes that you're looking for anyway.
Golden Milk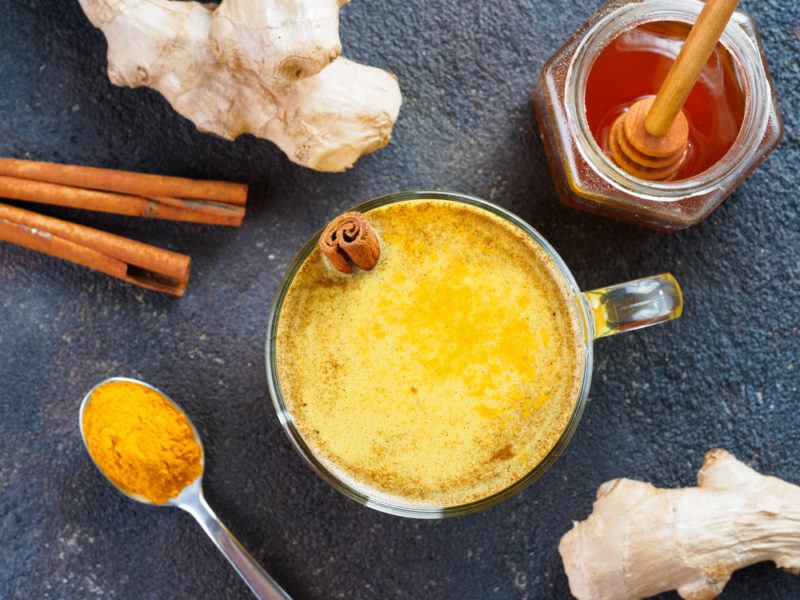 Golden milk is a hot drink that is often made by boiling turmeric in milk and then simmering it. You can add other spices in too, such as cinnamon.
The drink works well for weight loss, as the spices that you use have been linked to a variety of benefits. Some may even help with weight loss.
Golden milk also ends up being a low calorie and soothing drink if you make it using plant-based milk, like almond milk. Doing so makes golden milk a nice alternative to coffee and tea.
Weight Loss Evening Drinks
A big part of losing weight is making a lifestyle change instead of a short-term diet. That often means making smart choices on a frequent basis, while still being involved in normal day-to-day situations. For example, going out with friends.
That means you don't order an appetizer, you don't supersize, and when you order drinks, you get something that won't kill your diet. There are plenty of delicious zero-carb and keto cocktails that will still add to your calorie count via alcohol consumption, but won't double the damage by overloading you with sugar. That, is called a compromise!