Matcha has become an exceptionally popular ingredient in many recipes, including smoothies. A key reason is the nutrients that matcha powder contains.
It is especially high in EGCG, which is common in green tea. The compound has been linked to various potential benefits, including heart disease prevention and the chance to reduce cancer risk. There are other healthy compounds too, such as antioxidants, making the powder a great way to promote your overall health.
While you can use matcha powder in many ways, smoothies are one of the best choices. This is because you can tweak the overall flavor to match your preferences. For example, some keto matcha smoothie recipes will strongly highlight the flavor of matcha. Others will mask it so that you can barely taste the powder.
Regardless of your preferences, you're certain to find at least one matcha smoothie recipe that you love.
Keto Matcha Smoothie Recipes
Matcha Keto Smoothie Bowl
Micronutrient Greens Matcha Smoothie
Iced Matcha Latte
Matcha Green Tea Smoothie
Super Delicious Green Matcha Smoothie
Keto Avocado Matcha Smoothie
Lean Green Breakfast Smoothie
Green Breakfast Smoothie
Iced Matcha Latte With MCT
Real Balanced Green Smoothie
Matcha Raspberry Smoothie
PS. If you're looking for nutrient-dense smoothies, keto green smoothies are another style that you can consider.
PPS. You can also check out keto blueberry smoothies. These are fantastic as a source of antioxidants and tend to taste amazing too.
Matcha Keto Smoothie Bowl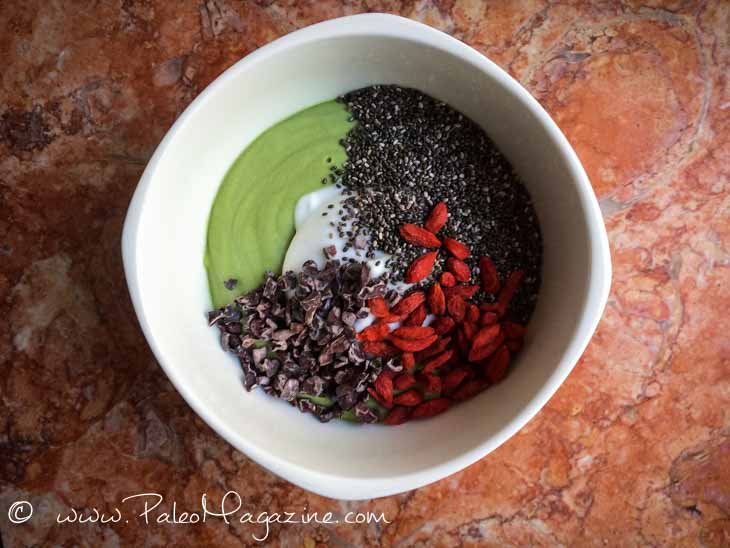 Smoothie bowls are always a fun style. This recipe from ketosummit.com allows you to enjoy all the benefits of matcha in a smoothie bowl, while also creating a dish that looks amazing. That's not all. The recipe provides you with a wide range of other nutrient-packed ingredients. With 28 grams of fat per serving and 13 grams of protein, you can be certain that this smoothie bowl will keep you satisfied.
Micronutrient Greens Matcha Smoothie

Here's a fun recipe to consider. It comes from the site perfectketo.com and relies on an interesting selection of ingredients. The vibrant color comes from the use of blueberries, along with the matcha powder. There are also plenty of healthy ingredients in the mix, creating a smoothie that is very good for you.
Iced Matcha Latte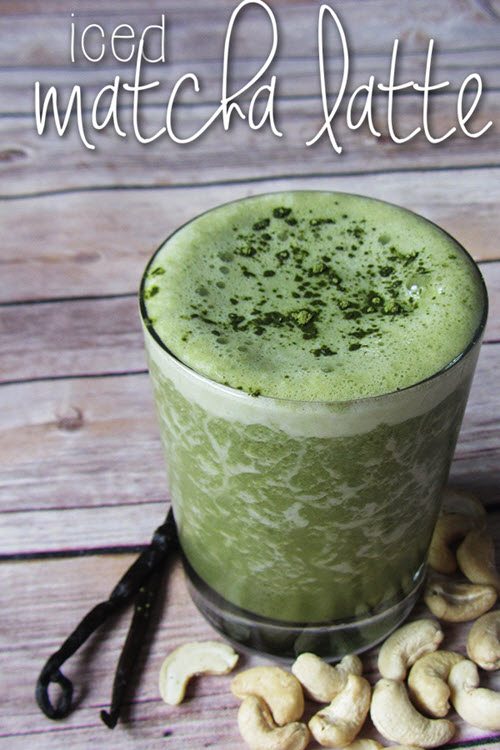 While this recipe is called an iced matcha latte, you are essentially making a keto smoothie. The biggest difference is that the recipe contains relatively few ingredients. This isn't a bad thing. Focusing on just a handful of ingredients allows the matcha flavor to shine through much more strongly. The iced latte manages to be high in fat as well, with 15 grams of fat per serving. You can find the details at tasteaholics.com.
Matcha Green Tea Smoothie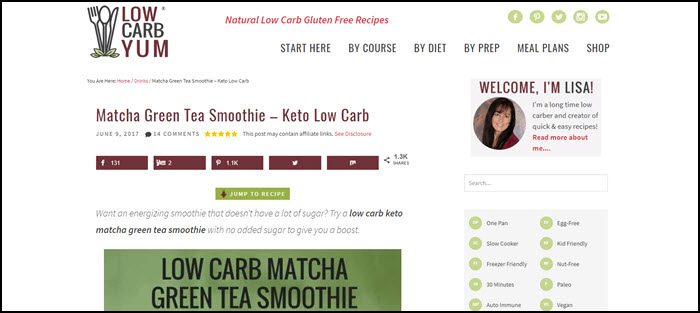 This recipe uses a wider selection of ingredients than most, creating a smoothie with a more interesting flavor and texture combination. I particularly love the inclusion of chia seeds, as these provide nutritional benefits of their own. The smoothie is also an exceptionally low carb choice, with just one net gram of carbs per serving. This time the recipe comes from lowcarbyum.com.
Super Delicious Green Matcha Smoothie
Here's a different smoothie style to consider. It comes from the site epicmatcha.com and is a variation on the green smoothie idea. As such, the smoothie includes half a cup of fresh spinach. Other healthy ingredients are included too, like avocados and coconut oil. This is a drink that's not to be missed.
Keto Avocado Matcha Smoothie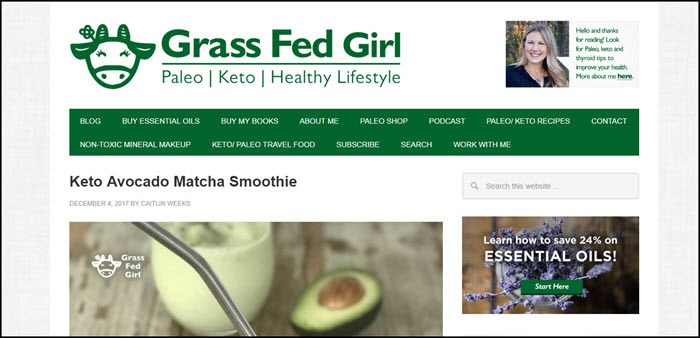 This recipe, from grassfedgirl.com, also uses avocado as a key ingredient. However, Caitlin takes an unusual approach to matcha powder. She relies on Perfect Keto Matcha MCT Powder, rather than a straight matcha powder product. The Perfect Keto product is an interesting one, offering the health benefits of MCT oil, along with matcha powder. Even if you're not interested in using the product, the smoothie recipe is still worth checking out.
Lean Green Breakfast Smoothie
This recipe comes from the site ieatketo.com. It's a fantastically filling recipe, with roughly 50 grams of fat per serving and plenty of protein too. Because this is a green smoothie, it is naturally packed with nutrients. The chia seeds on the top provide some extra benefits as well.
Green Breakfast Smoothie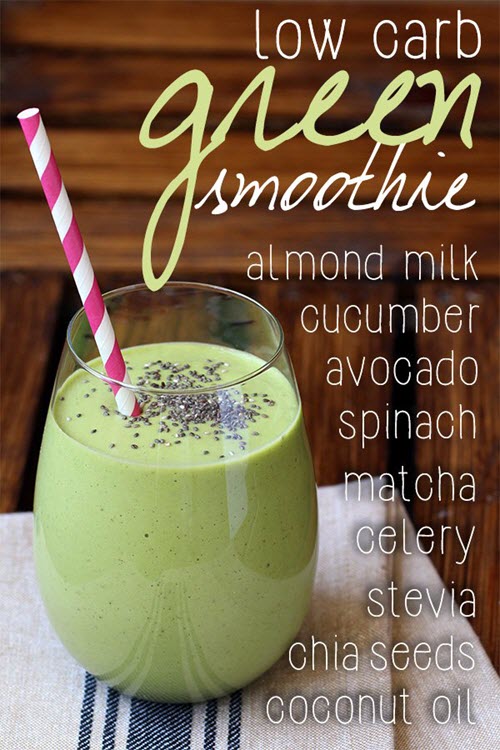 This second recipe from tasteaholics.com is a variation on the classic green smoothie idea. It does include spinach, like most green smoothies, but there are some interesting ingredients included too. This is evident simply from the light green color of the smoothie. Other green smoothie recipes tend to have a more intense green color.
Another advantage is how filling this smoothie would be. It contains around 30 grams of protein per serving and 25 grams of fat. That's seriously impressive. It's easy to see how the smoothie could be a replacement for breakfast or some other meal.
Iced Matcha Latte With MCT

Here's another recipe that follows the matcha latte style. The recipe comes from perfectketo.com and only contains three ingredients. That's right, just three! The end result isn't nearly as complex as a regular smoothie, but it doesn't need to be either. The smoothie would be a good choice as a snack, especially as it only contains one net gram of carbs per serving.
Real Balanced Green Smoothie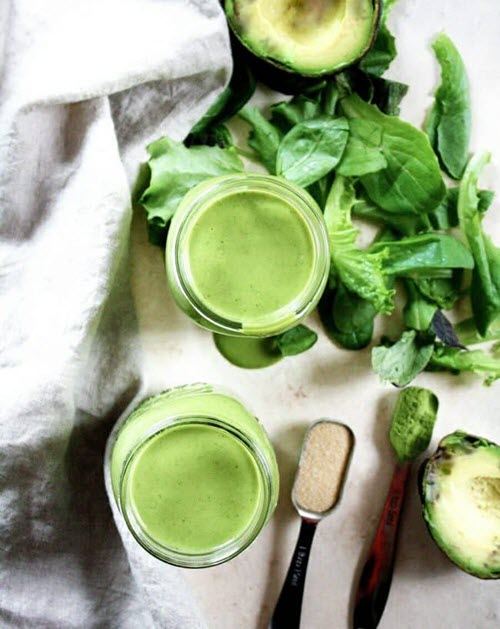 This recipe from Sara at realbalanced.com is more complex than most. While this style means that you need more ingredients to make the recipe, it also creates a great balance of flavor and nutrients. This time the matcha powder isn't a key ingredient at all. You might not even taste it in the finished drink, but you'll still get the health benefits.
Sara also provides a list of interesting ingredients that you can add to your smoothie. Some of these are classic smoothie additions, while others are a little more unusual.
Matcha Raspberry Smoothie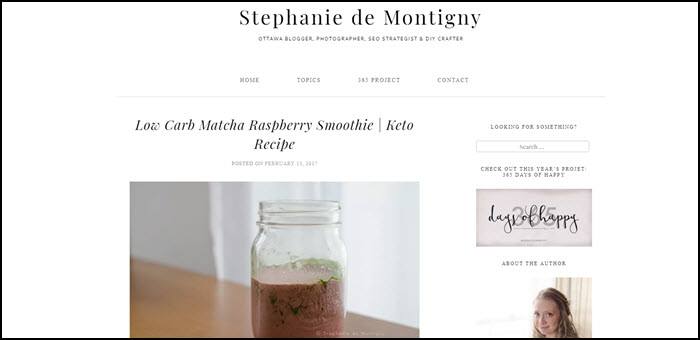 The combination of raspberry and matcha is an unusual one, but this recipe clearly shows that the flavors complement one another well. The flavor isn't the only advantage either. Another interesting aspect is the nutrient balance. The smoothie contains an impressive 62 grams of fat per serving. There are also just six grams of protein and five net grams of fiber. The recipe can be found at stephaniedemontigny.com.