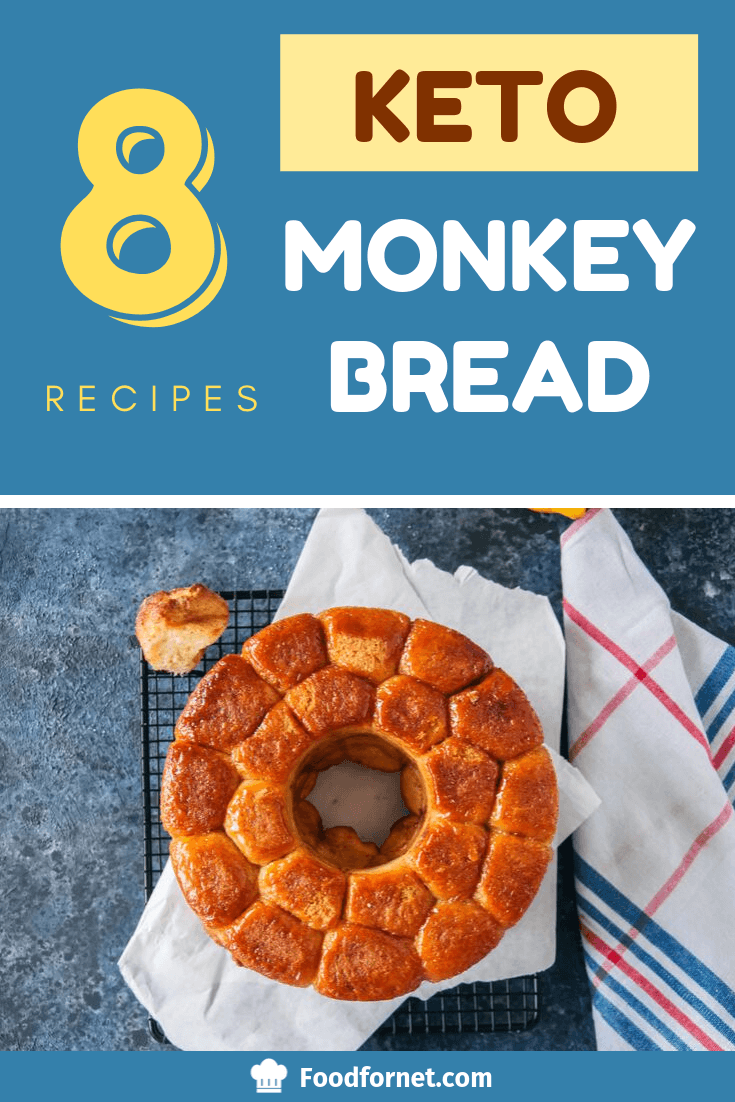 Monkey bread gets its name from the way that you eat it. When else do you get the chance to pull at your bread with your fingers rather than being 'polite'? That's not all. Monkey bread tends to taste great. It can be a fun chance to add in extra ingredients and flavors too, making a treat that is a bit special.
While the bread is popular, you won't often find it at a grocery store. There simply aren't many mass-produced versions and any that do exist tend to be filled with additives. Thankfully, you can make it yourself and there are keto variations.
That's what this list is all about. We've featuring a selection of keto monkey bread recipes. They come from some of the best low carb recipe creators online. There isn't a wide selection, but the recipes that do exist are worth trying for yourself.
Keto Monkey Bread Recipes
PS. Monkey bread lovers might also enjoy our list of keto cinnamon bread recipes. These have some flavors in common and are often good to serve guests.
PPS. You can also check out our list of keto snack recipes. These tend to be easy to eat as well.
Sugar Free Monkey Bread

This first recipe comes from thesugarfreediva.com. It is very similar to traditional monkey bread in terms of the shape, the flavor and the individual pieces of dough. The bread also happens to look stunning when it is completed. Imagine serving this one up to guests.
The process to make the bread isn't complicated, but you will first need to prepare two batches of low carb biscuits (from a recipe elsewhere on the site). Those biscuits are the main part of the monkey bread. A handful of other ingredients are used to make the treat sticky and packed full with the flavor of cinnamon.
Monkey Bread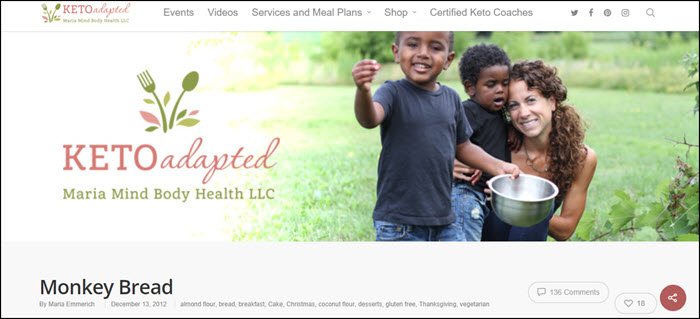 Maria from mariamindbodyhealth.com offers this extremely popular monkey bread recipe. She originally published it in 2012 and the recipe continues to be shared and modified. The popularity of the bread means that you can be certain your version will be just as tasty as Maria's.
Just be aware that this isn't your traditional monkey bread. Maria's version involves making disks of dough and placing these in a bundt tin. Each piece contains cream cheese in the middle, giving eaters a tasty surprise. This style also makes the bread particularly high in fat and ideal for keto.
Caramel Bacon Monkey Bread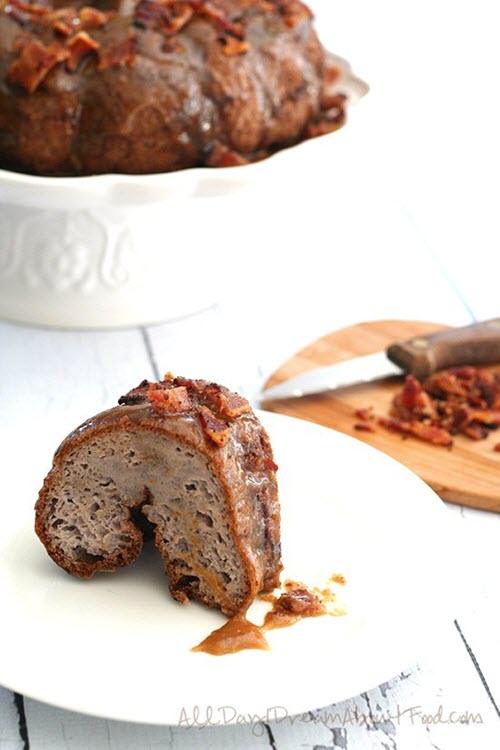 This bread is a great example of how recipes get modified. It comes from alldayidreamaboutfood.com and is based on the monkey bread from Maria in the previous recipe.
This version skips the cream cheese filling and uses a topping of homemade caramel sauce instead. There are also bacon crumbles. That contrast between bacon, bread and caramel is seriously amazing.
One limitation is that the bread doesn't have the same pull apart nature that you normally find with monkey bread. Still, the combination of flavors more than makes up for this slight issue.
Gorilla Bread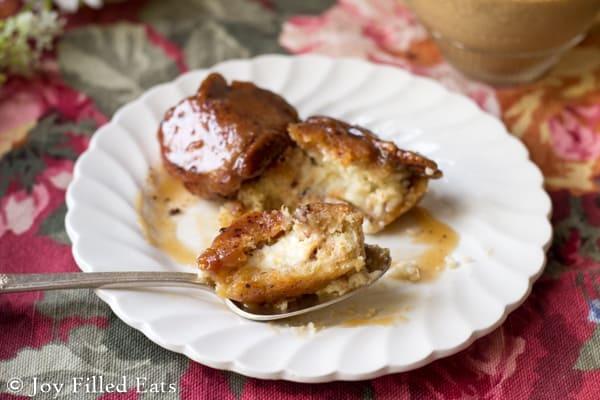 The name gorilla bread comes from the fact that each ball of monkey bread dough has cream cheese in the middle. The style is similar to a recipe earlier in the list, but this one stands on its own too.
Taryn mentions that you don't need to bake the bread in a bundt pan, even though those pans are the tradition for monkey bread. You can use a pie dish instead, as Taryn does. The recipe also includes a low carb caramel sauce, which helps to bring the whole thing together. You can find full details at joyfilledeats.com.
Pumpkin Spice Monkey Bread Muffins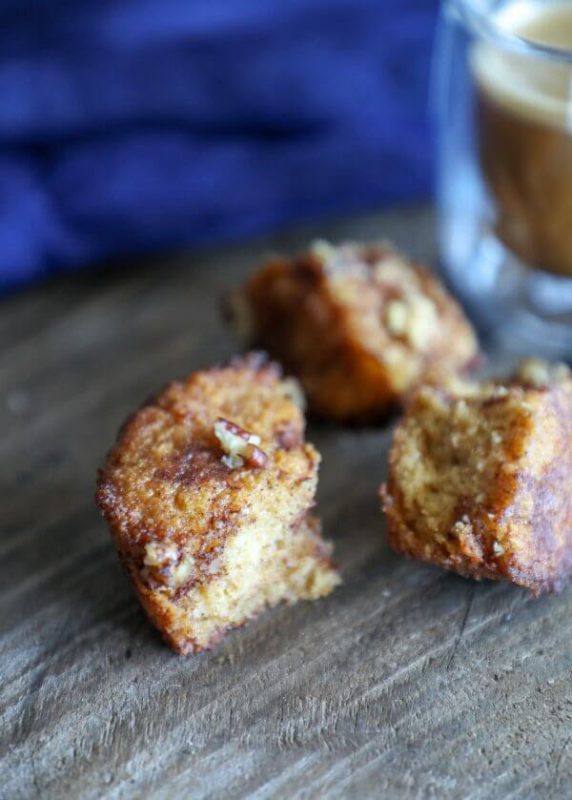 These muffins have so many things going for them. One advantage is the flavor combination. Who doesn't love pumpkin spice? It's an incredibly popular choice – and for good reason.
The style also has natural portion control. Mellissa mentions that you can reheat the muffins from the freezer. This gives you the chance to simply pull one out whenever you want one, rather than having the whole batch available to wandering hands.
The recipe for the muffins can be found at ibreatheimhungry.com. On a side note, each of the muffins contains just three net grams of carbs. This is a great number of carbs for a keto snack or dessert.
Garlic Herb Monkey 'Bread'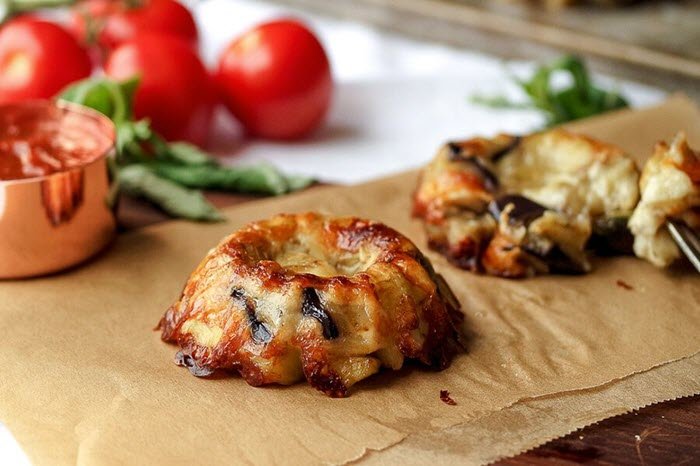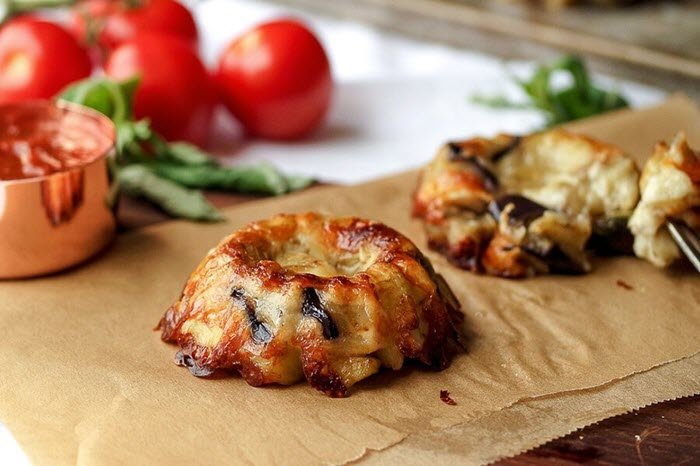 Who says that monkey bread needs to be sweet? This recipe from ruled.me offers a savory twist on the idea. It isn't your typical savory bread recipe either, as the 'bread' mostly consists of baby eggplants and cheese.
The idea sounds a bit odd, but it seems to work very well. Despite the choice of ingredients, you do end up with something that tastes and feels similar to monkey bread.
Monkey Bread Muffins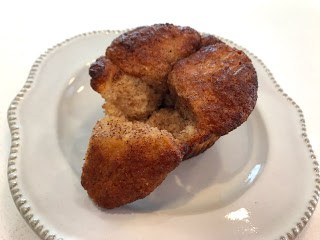 Here's another example of monkey bread muffins. This version comes from carolinesketokitchen.com. Caroline mentions that she initially made the recipe is a bundt pan. That style creates something similar to traditional monkey bread, but she had problems in making the inside cook without burning the outside. The muffin approach was a simple solution to the problem.
One thing to mention is that the recipe makes 25 muffins. That's a large number of muffins to make at once (unless you're preparing snacks for a party). If you're concerned about the number, you could simply halve the recipe.
Pull Apart Pizza Bread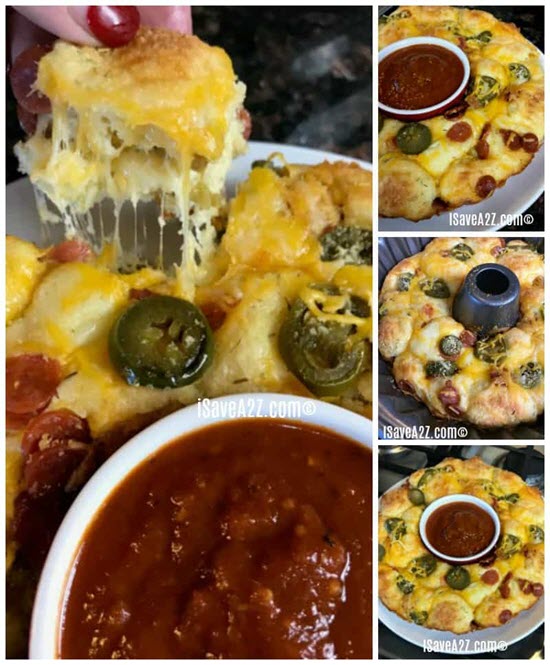 This final recipe comes from the site isavea2z.com. It is very different from traditional monkey bread. In fact, the main similarity is simply the way that this pizza bread can be pulled apart.
Even so, it's easy to see why the style works so well. This bread would make a fantastic dish for a party or for any time where you need to feed a crowd. The focus on cheese and pepperoni is also perfect. You can be certain that the bread will be a hit.