Carbs feature heavily in modern diets and that's not always a good thing. In fact, carbs have been linked to a variety of issues, including high blood sugar, increased diabetes risk, higher levels of obesity, and inflammation. While some types of carbs may be good for you, many people choose to cut their carb intake down as much as possible. Relying on food with zero carbs is one way to do this.
Such foods help you to keep your carb content low, without compromising your nutrient intake. They're particularly important on low carb and keto diets, as you aren't able to consume that many carbs each day.
Before we delve too far, we need to make one important point – almost every type of food contains at least trace amounts of carbs. The main exception is pure fats and oils, but you can't just rely on these if you want to eat well. You need to get plenty of vitamins and minerals as well.
That's why this list focuses on foods that have almost zero carbs. Most of them contain less than one gram of carbs per serving, often quite a bit less. Others are featured because they're always eaten in small quantities, so you're never getting a large number of carbs per serving.
Also, we're focusing on net carbs here, as some of these foods do contain a decent amount of fiber. While fiber is a type of carb, our bodies don't digest it, so fiber is normally excluded from carb calculations.
Food With Zero Carbs
Meats

You may have noticed that low carb diets are often meat heavy. This isn't because low carb dieters love their meat, although many of them do. Instead, the main reason is that meat is an incredibly easy choice.
With very few exceptions, meat in its natural form will contain negligible amounts of carbs. This means that you can eat chicken, lamb, beef, pork, and game meats without any issues at all.
The method of cooking doesn't change things either, giving you plenty of options for eating well.
There are two main areas to be wary about. The first is organ meats, which can contain carbs. Liver is the biggest problem here, as it can be surprisingly high in carbs. You're probably safe with other organ meats, but it's always best to double-check before you rely on them too heavily.
The other issue is processed meat, which includes sausages, hot dogs, bacon, and jerky. While many processed meats are low in carbs, this isn't a guarantee, as the processing steps can add hidden carbs.
This means you'll need to closely check the ingredients label for any type of processed meat, so you know exactly what you're getting.
Safe Zero Carb Meats:
Chicken
Beef
Pork (unprocessed)
Duck
Lamb
Venison
Fish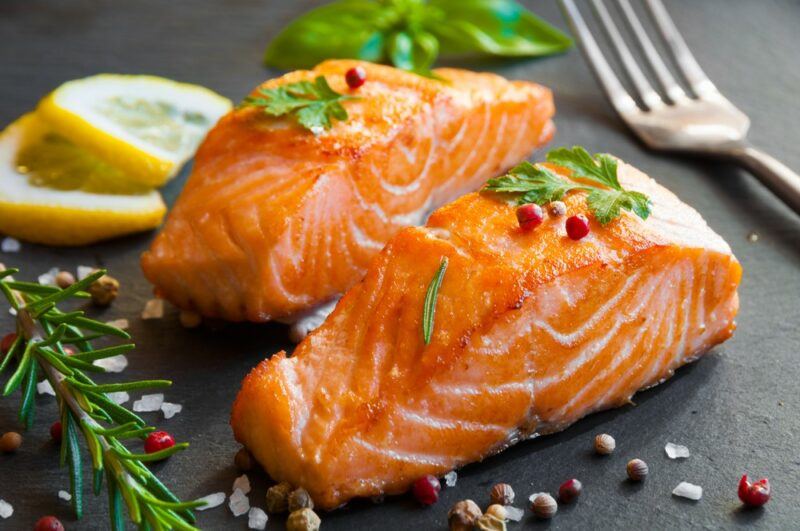 Fish is another easy choice, as you won't find any carbs in the flesh of fish. This is true regardless of the type of fish you choose.
This is fantastic news, as there's little doubt that fish is an important part of a healthy diet. Not only is it a source of healthy fats, but fish also provides you with crucial omega-3 fatty acids. These fatty acids have been linked to plenty of benefits, including decreased risk of heart problems, lower inflammation, and improved cognition.
A diet rich in omega 3 could even help you to live longer. How's that for impressive?
Besides, fish isn't associated with the same controversy that you see with red meat.
Be wary of any processed fish though, including products that have been smoked or canned. While many of these will still be carb-free, some products contain hidden carbs that are easy to miss.
Delicious Carb-Free Fish:
Salmon
Tilapia
Cod
Trout
Sardines
Tuna (watch out for the mercury content)
Some Types Of Shellfish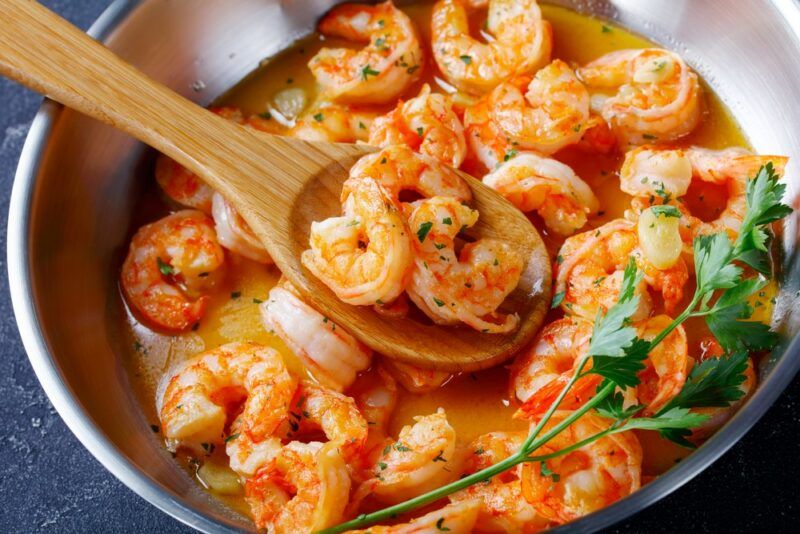 Shellfish don't have the same amazing reputation as fish. That's a shame, as shellfish are often packed with powerful nutrients. Many contain a decent amount of omega 3 fatty acids as well.
Shellfish can be included on low carb diets too, but this is where you need to start being careful, as shellfish vary dramatically in their carb content.
Shrimp is the single best choice if you're looking for zero carb foods. Many types of crabs contain no carbs as well, but not all of them, so you'll need to select carefully.
Other types of shellfish contain more carbs, often around 3 or 4 grams per 100 grams. Whether you can include these in your diet depends on your overall goals. Avoid imitation crab too, as this often contains a decent number of carbs.
The Best Shellfish:
Fats And Oils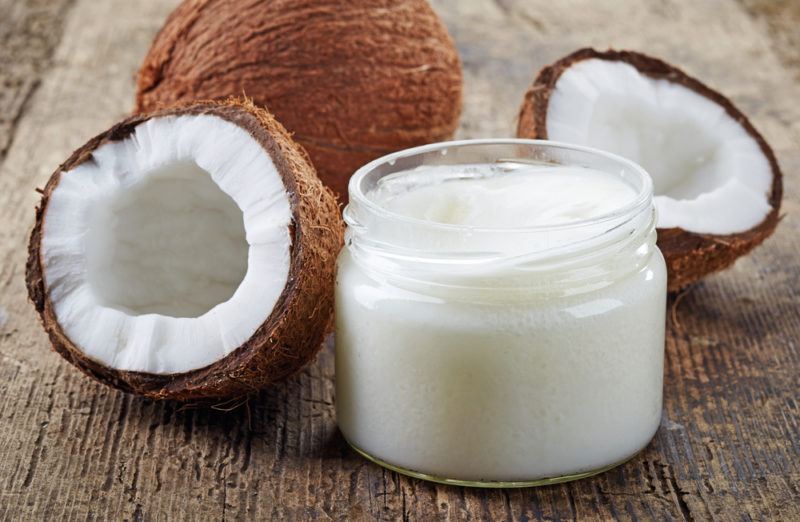 Fats and oils are often completely free from carbs. That's not surprising, is it? Most of them are almost entirely made of fat, so there's little room for anything else.
However, you do need to be wary of processed products. As always, the more processing there is, the higher the chance that you'll find some added carbs.
Butter and coconut oil are two of the most popular choices for low carb dieters.
Coconut oil is famous because it is a rich source of medium chain triglycerides (MCTs). These MCTs are thought to offer many benefits. They're particularly important for low carb dieters, as MCTs may help with ketosis.
Butter and coconut oil are also controversial, as they're both high in saturated fat. There are plenty of debates about whether saturated fat is a problem for your health or not, and some of the science is still being figured out.
Thankfully, there are other types of zero carb fats you can rely on too, including olive oil. Olive oil is much less controversial, as it is a source of healthy monounsaturated fats.
There's also MCT oil. This is a more refined product and it's not a great choice for cooking. Instead, the oil is used in recipes or in your coffee. It can be useful for increasing your fat intake and getting more MCTs into your diet.
Excellent Zero Carb Fats:
Coconut oil
Olive oil
Butter
Ghee
Lard
Canola oil
Pork Rinds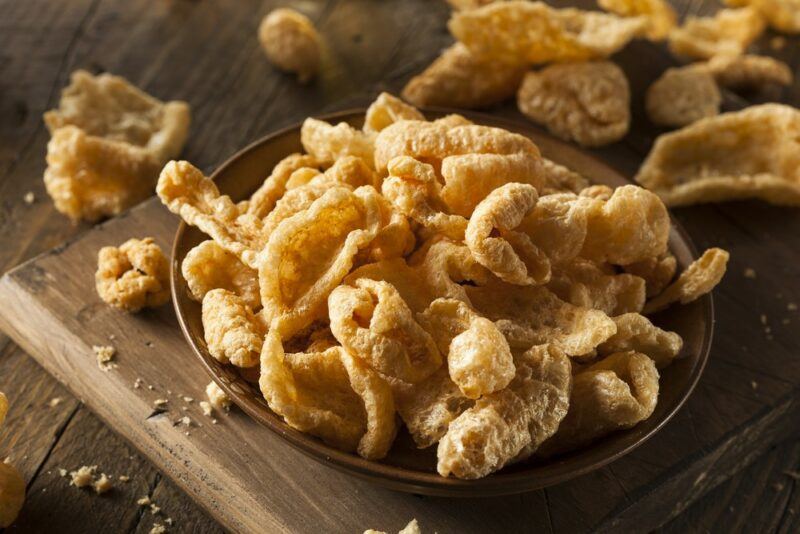 Pork rinds aren't just a delicious part of your pork roast. They're also sold as a snack, one that's particularly popular among keto dieters.
The appeal is easy to see. A bag of pork rinds has the same delicious crunchiness that you find with chips, but without the associated carb content.
Pork rinds can be used in recipes too. For example, crumbling up the rinds can give you an interesting breadcrumb substitute, one that is sometimes used for meals like crumbed fish.
Zero Carb Sweeteners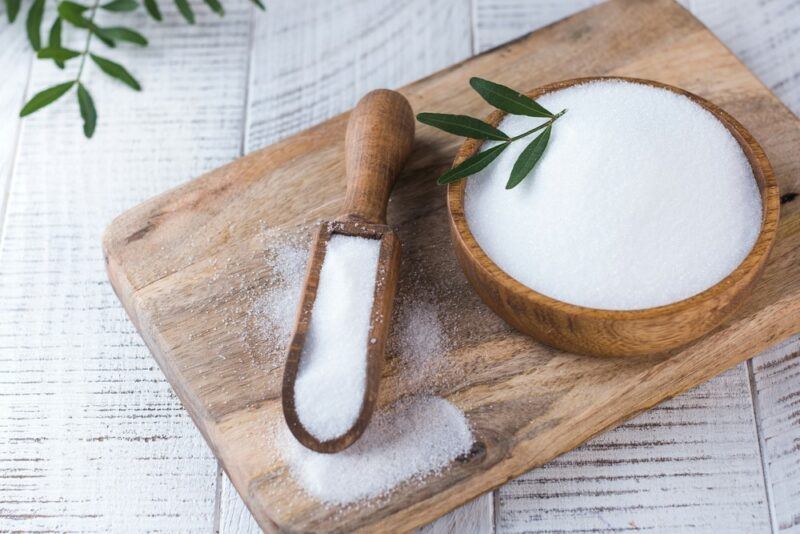 There is a handful of sweeteners that only contain trace amounts of carbs. These include stevia, erythritol, and monk fruit extract.
Plus, some products ccombine multiple no carb ingredients to create sweeteners that behave well for baking and other uses. Swerve is one example. Their product relies on erythritol, oligosaccharides, and a little flavoring from citrus fruit.
Such products can be useful too. Just be sure to check the ingredients label, so that you're confident all the included sweeteners are truly zero carb.
It's also important to be careful with sweeteners, even those that are considered natural. One problem is that natural sweeteners can still cause side effects. For example, sugar alcohols like erythritol can cause issues like diarrhea and digestive problems, while stevia has its own set of side effects.
Don't forget that sweeteners still have an effect on your body, even when they don't contain any carbs or calories. You may find that you crave sweet foods more at first or that foods sweetened with these ingredients don't help your appetite at all.
It's often best to rely on sweeteners only when you need to. Try to eat unsweetened foods the rest of the time. This way you minimize any negative effects from the sweeteners.
Finally, remember that most sweeteners, and indeed almost every type of food, contains trace amounts of carbs. The carb content is low enough to call the sweeteners zero carb if you use them sparingly. However, if you're using large amounts of the sweeteners every day, your carb intake might be higher than you expect.
Sweeteners With No Carbs:
Monk fruit extract
Erythritol
Stevia
Blends relying on the above three ingredients
Drinks With No Carbs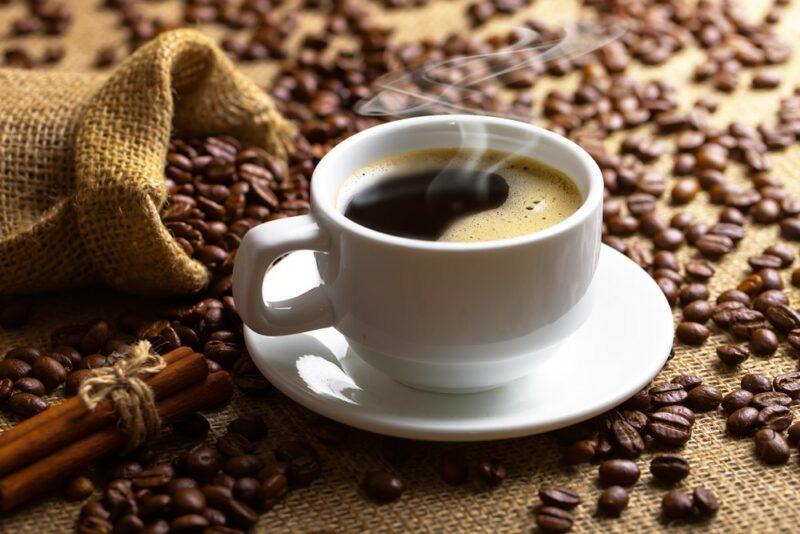 While the topic of this post is food, not drink, we can't cover the topic completely without at least talking about zero carb drinks too.
Water is your single best option here, as it will keep you hydrated, without providing any unwanted extras. If regular water seems a little boring, why not try sparkling water instead? The bubbles in sparkling water come from dissolved carbon dioxide, so there are no extra carbs to worry about.
Coffee and tea are both zero carb additions as well. This includes almost any type of tea you can think of. Just be a little careful with herbal teas, as these vary more than conventional tea.
Of course, you'll need to skip the sugar, milk, and most other additions to make your coffee and tea truly carb free. This can be difficult at first, particularly for coffee, but many people find they enjoy their drinks plain after a while.
There are also processed zero carb drinks, including diet soda and sparkling water with flavoring. It's important to be careful with these, as while the additives and sweeteners used are considered safe, there's much that we don't know about their effects on long-term health.
Carb Free Drinks
Water (sparkling or still)
Coffee
Tea
Sugar free soda, energy drinks and the like
Plain spirits, like brandy, bourbon, tequila, whiskey and vodka (however, alcohol may interfere with ketosis, so even these may not be the best choice)
Shirataki Noodles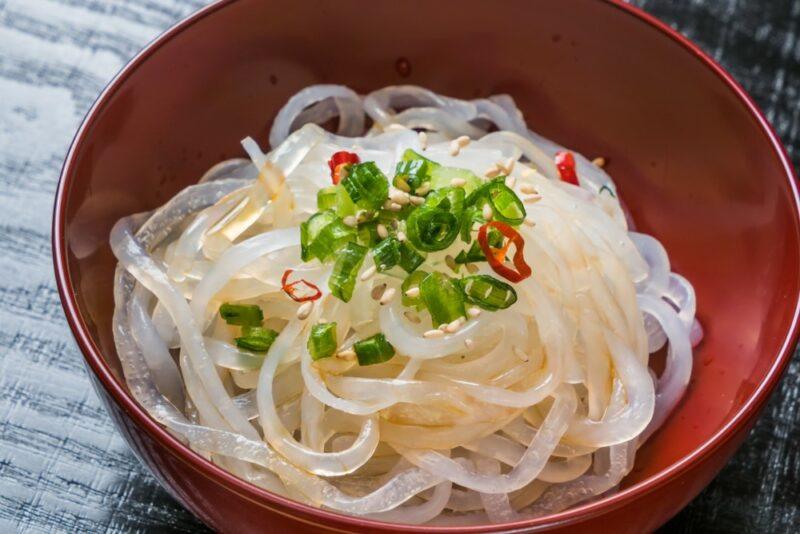 These noodles often crop up in keto food lists, as they're useful as keto pasta alternatives. The noodles are made from a type of fiber called glucomannan, along with plenty of water.
They end up being incredibly low in calories and digestible carbs. The type of fiber found in the noodles could be particularly important for health, as it is an excellent prebiotic and helps to feed the bacteria in your gut.
You can also find smaller versions of the noodles that act much like zero carb rice.
However, opinions about the noodles are very mixed. While some people love them, others say that they are completely disgusting. Cooking them correctly can help. Make sure you watch your portion sizes and drink plenty of water too, otherwise there's a risk of side effects like stomach cramps.
Cheese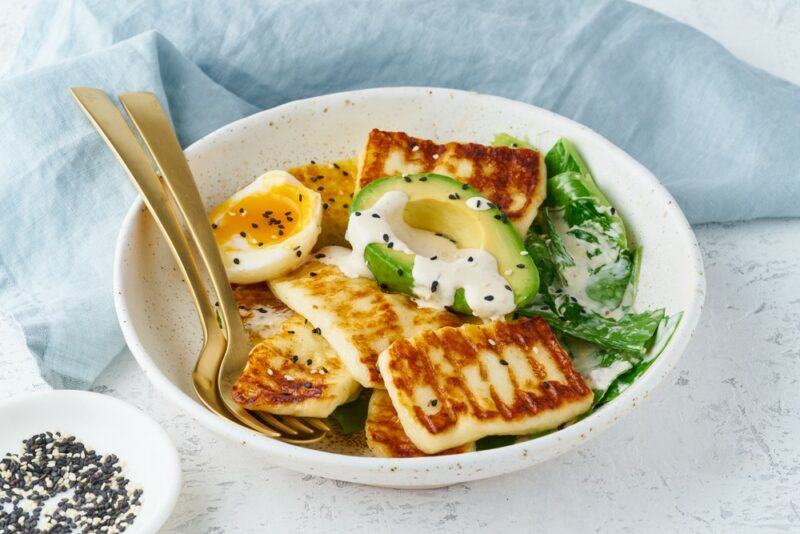 Many types of cheese are naturally free from carbs too. This is excellent, as cheese is such a delicious way to add flavor to your meals.
However, cheese is a varied field, with many different types to choose from. Some of these are a much better choice when you're avoiding carbs than others.
The first thing is to watch out for any processed products. Processed foods often have extra ingredients to give them the texture and flavor the manufacturers want. Some of those extra ingredients increase the carb content of your cheese.
Best Cheeses For Avoiding Carbs:
Halloumi cheese. Not only is halloumi very low in carbs, but its high melting point means that you can grill and fry the cheese without a problem.
Brie
Camembert
Gruyere
Swiss cheese
Goat cheese
Eggs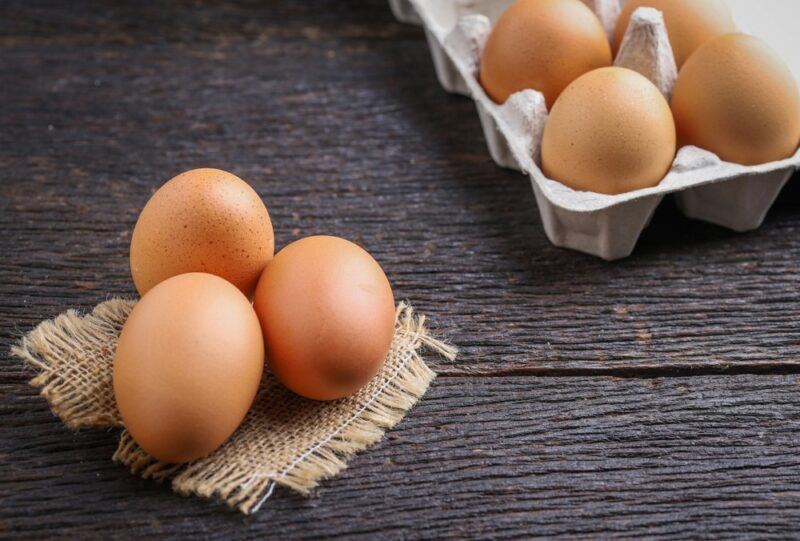 Eggs are nature's perfect food in many ways. They're a fantastic source of protein and nutrients, and also contain barely any carbs. The protein content is the reason that having an egg-based breakfast will leave you feeling fuller and more satisfied than most other options.
You might have mixed opinions about eggs, as there's been much debate about whether they're healthy or not.
For a long time, eggs were thought to be a poor choice, as they're high in cholesterol. This could mean that they raise your cholesterol levels and increase the risk of heart disease.
Yet, that's not really the case. We now know that the cholesterol in your diet often doesn't affect blood cholesterol much at all.
Leafy Greens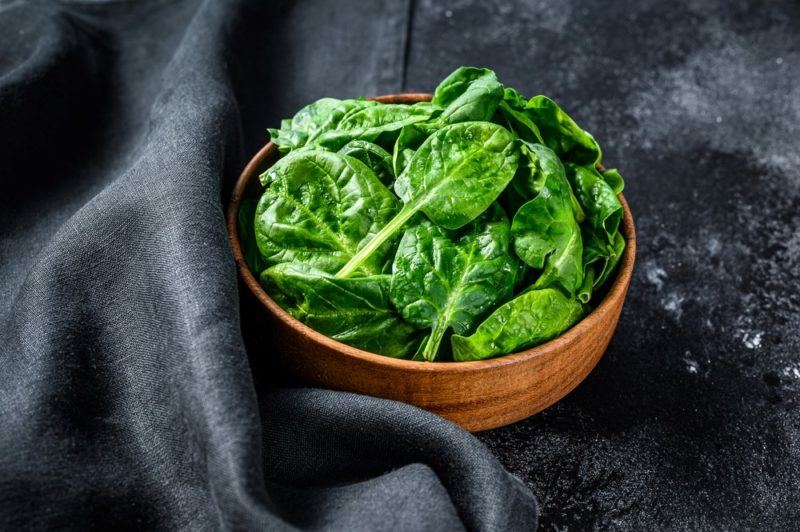 While vegetables are generally low in carbs (except starchy root vegetables), you still need to pay close attention, as there are often still some carbs present.
Leafy greens are one of your best options. Not only are they all absolutely packed with nutrients, but they're also low in carbs and calories. There are plenty of ways to use them too, so you'll never get bored.
Some Types Of Seasoning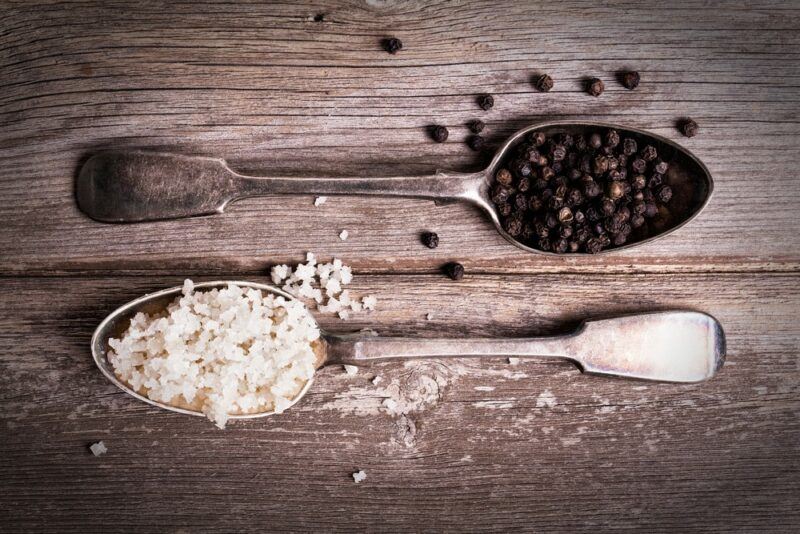 Seasoning is always important on a low carb diet. After all, you're already cutting out many ingredients, you don't want your food to taste bland too.
Thankfully, many herbs and spices are almost completely free from carbs. You'll even see them say 0 carbs on the label.
Remember too that most foods have some traces of carbs. Herbs and spices are particularly significant here, as they're considered zero carb because of their serving size.
So, if you're using herbs and spices in small quantities as flavoring ingredients, you shouldn't experience any issues. But, if you're using large amounts of a given herb or spice (perhaps because you're trying to supplement with it), then the carb content may be significant.
It's also important to check the nutrient profile of any type of herb and spice before you use it, as they're not all consistent. For example, a tablespoon of turmeric powder provides a little over 6 grams of carbs, which is a surprising amount.
Zero Carb Herbs and Spices:
Black pepper
Salt
Mustard powder
Basil
Thyme
Italian Seasoning
Oregano
Cloves
Bone Broth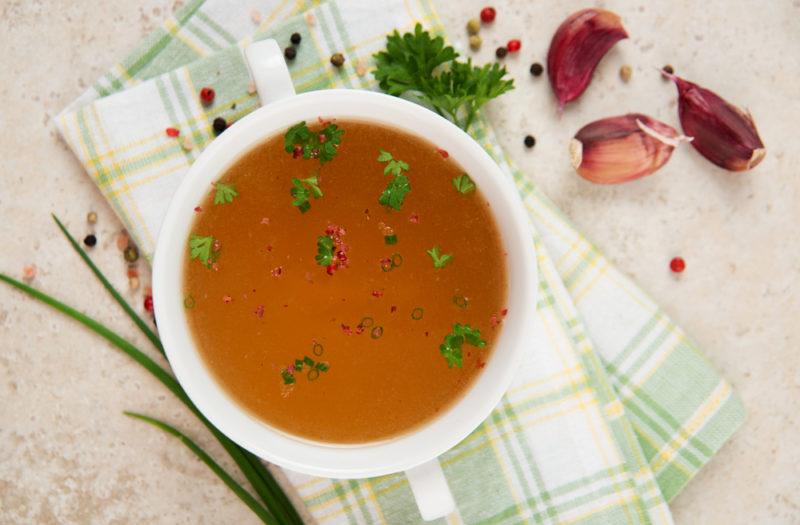 Bone broth ends up being almost entirely free from carbs. This isn't too surprising, as the broth is simply made by simmering water and bones for hours. Doing so extracts nutrients from the bones, giving you a different balance of nutrients than with regular soup.
Of course, the exact carb content will vary depending on the ingredients that you add to the broth. For example, if you turn it into chicken soup and use ingredients like potatoes, carrots, and onions, the carb content will jump dramatically.
Seaweed Snacks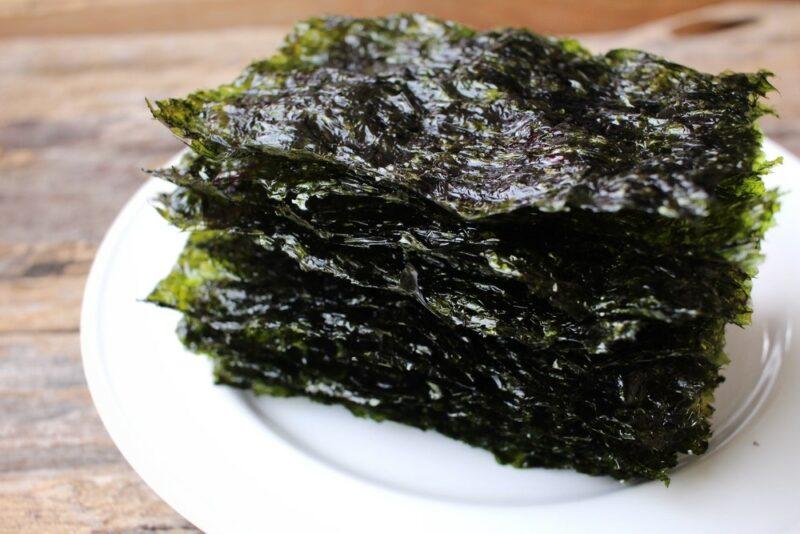 Seaweed snacks contain barely any carbs, making them an excellent alternative to chips. Seaweed is also packed with nutrients and antioxidants. You'll need to choose your product carefully though, as any added seasonings or other ingredients will add to the carb content of your snack. And, unfortunately, many companies do add extra ingredients, so it pays to be alert.