Beef is an incredibly popular type of meat for any type of meal and it ends up working exceptionally well with the slow cooker. Personally, I love the flavor and the texture of beef, especially the way that it can create amazing complexity in a dish. So I created and organized these 10 slow cooker beef recipes.
At the same time, beef is incredibly versatile. There are so many different cuts out there and each type of cut has its own place. For that matter, a slow cooker is an especially good choice for some of the tougher and cheaper types of beef, as the long cook time will make these tender and flavorful. But, there are also slow cooker recipes for fast-cooking and more tender cuts as well, which again speaks to the versatility of beef.
In this list, I'm highlighting ten different slow cooker beef recipes, which have all come from this blog. There are many other beef recipes on here as well but this selection contains ones that I am particularly fond of and that would be attractive for many different situations.
Slow Cooker Beef Recipes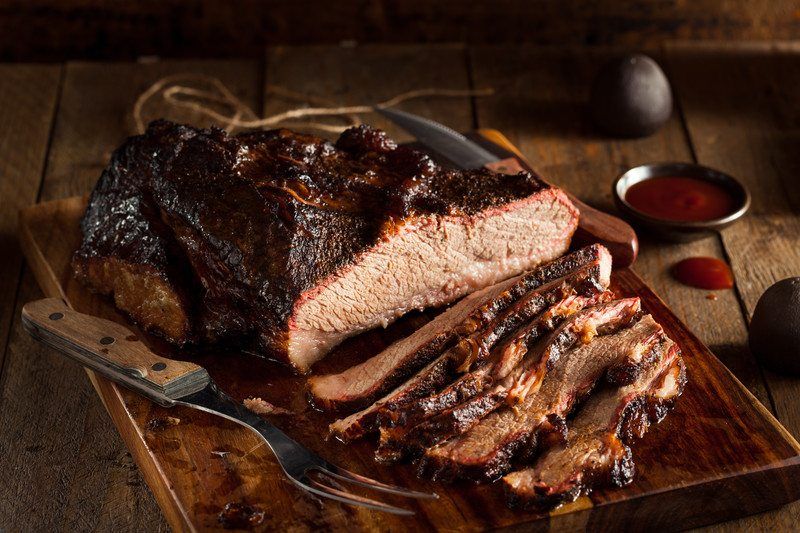 Braised Beef Shanks in Mushroom-Espresso Cream
Soy-Miso Glazed Beef Short Ribs
French Dip Sandwich with Rootbeer Au Jus
Spicy Coco Milk Braised Adobo
Slow Cooker Beef and Lentil Stew
Beef Bulgogi Sliders with Kimchi Slaw
Slow Cooker Beef Rendang
Asian BBQ Meatballs
Slow Cooker Caldo de Res (Mexican Beef Soup)
Slow Cooker Beef Stroganoff
10. Braised Beef Shanks in Mushroom-Espresso Cream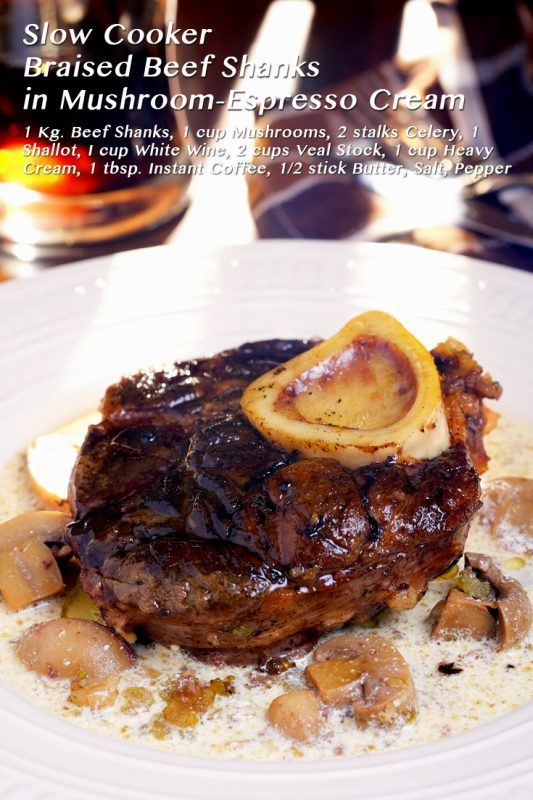 There is a lot going on with these Braised Beef Shanks but the recipe itself isn't nearly as complicated as the name and the image first suggests. Instead, it is a surprisingly simple dish that pulls in a unique combination of flavors, while creating a meal that seems to belong in a restaurant.
With this seafood recipe, the sauce is certainly the most significant component, partly because it is so unusual. But, the shanks themselves are worth a mention as well. They are full of flavor and end up very tender. For that matter, the recipe is a great illustration of how you can end up with perfect meat via the slow cooker, without a lot of effort on your part.
9. Soy-Miso Glazed Beef Short Ribs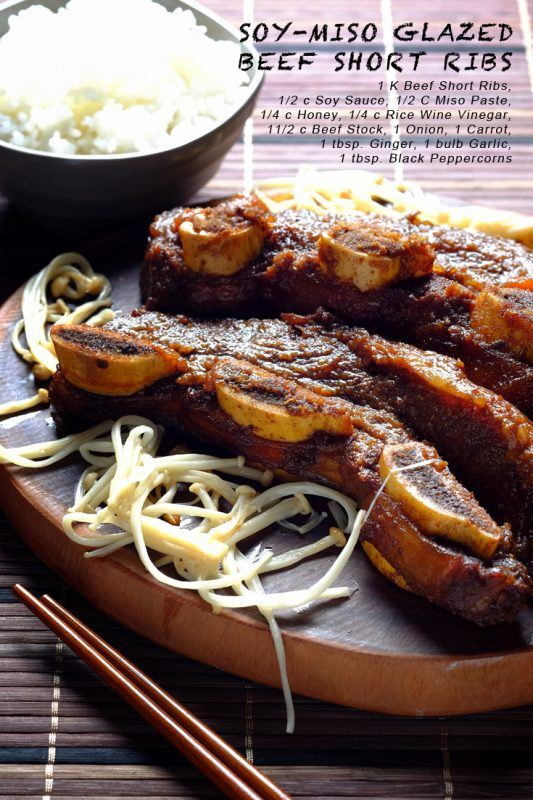 I love short ribs, which is why I was so pleased with this Soy-Miso Glazed Short Ribs recipe. The ribs themselves end up exactly like you would want, so the meat falls off the bone, while also being moist and full of flavor.
But, it's the marinade that really makes the dish unique because it offers a range of Asian flavors that you don't normally find with ribs. Even if you're a little skeptical of that idea, the recipe is worth trying out. The flavors of the marinade and glaze complement the meat perfectly and it's nice to have something that's just a little bit different.
8. French Dip Sandwich with Rootbeer Au Jus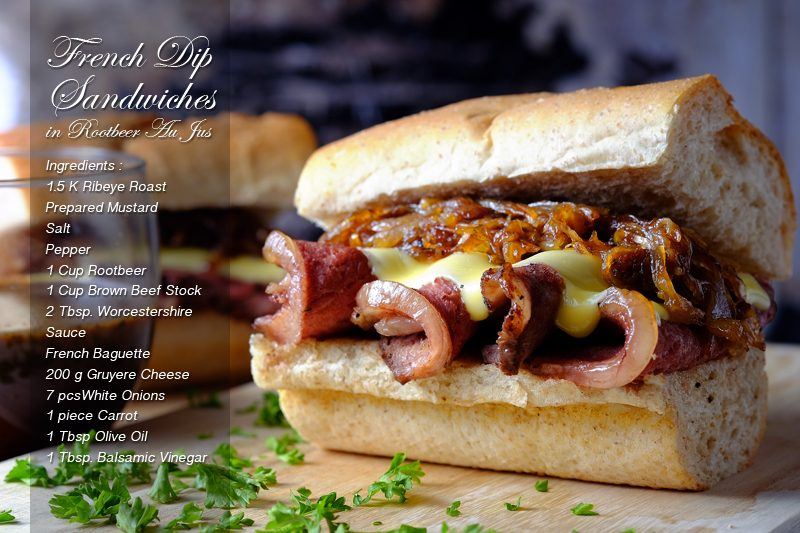 Sandwiches can get boring fast, but not when you make them like this French Dip Sandwich. Here, the recipe takes advantage of a rib eye roast that is cooked with vegetables in the slow cooker to create a complex flavor that works perfectly in a sandwich.
Now, this recipe does require more prep work and less cooking time than many of the other slow cooker recipes on this site. But, that isn't necessarily a bad thing. Instead, this style means that you can create the meal at relatively short notice and you can feed a group of people all at once.
7. Spicy Coco Milk Braised Adobo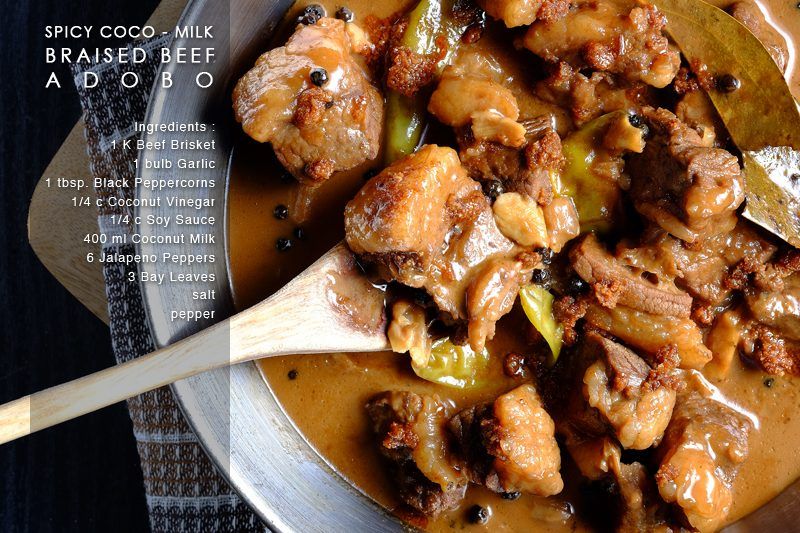 Where do I start with this Spicy Coco Milk Braised Adobo? Well, if you don't know, adobo is a specific type of marinade that has seen a resurgence in popularity. This particular recipe is a variation on that idea, one that takes advantage of the richness of coconut milk, along with the flavor of beef.
Because of the marinade and the other ingredients, you end up with a fairly intense dish, one that is bursting with flavor. It goes particularly well over rice, although you could probably also use some of the popular grain alternatives as well, like quinoa.
6. Slow Cooker Beef and Lentil Stew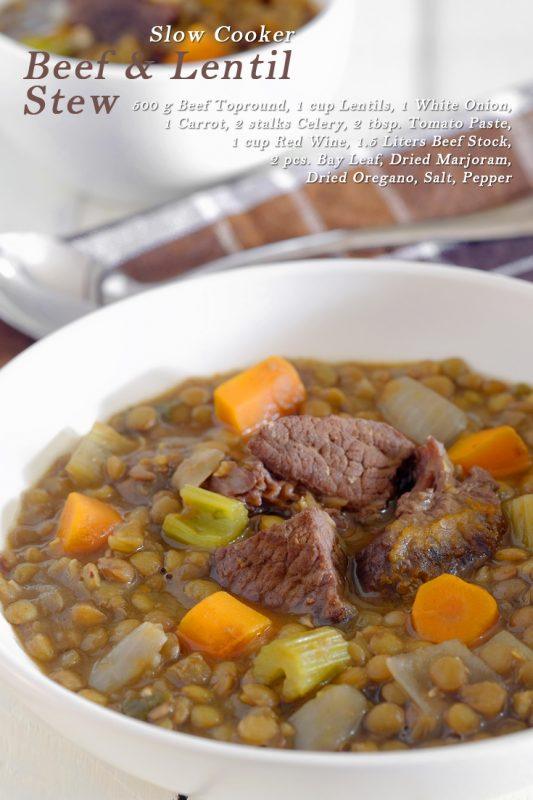 Most people that use slow cookers heavily rely on stew and soup recipes, like this Beef and Lentil Stew. After all, this type of recipe is relatively simple to make and produces a consistently good result. That's precisely the case for this stew as well and I find that this makes a great go-to meal, especially as it is all in one pot.
This is also a flexible recipe. So, you don't have to stick to beef if you don't want to. I often vary it up and I might use lamb or pork instead, depending on what I have in the fridge at the time. And, don't let the appearance of this dish fool you, it does have a surprising depth of flavor and the ingredients come together very well.
5. Beef Bulgogi Sliders with Kimchi Slaw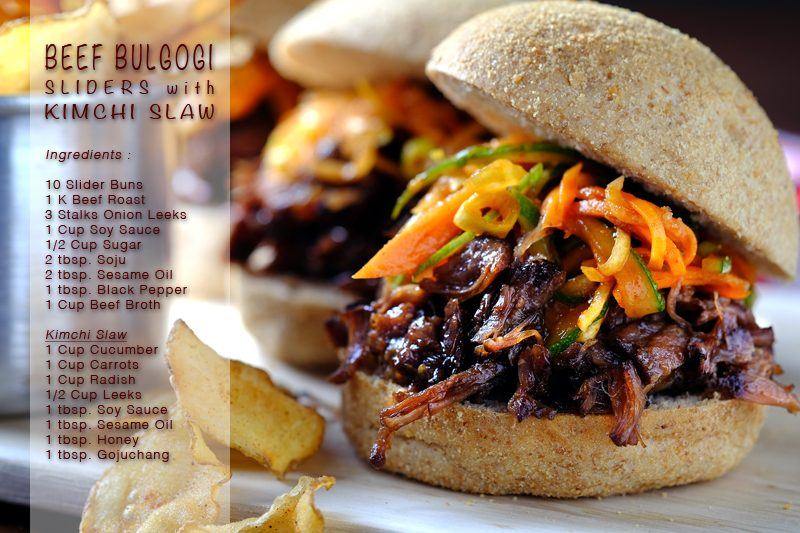 There are so many variations on sliders, but I love ones that focus heavily on flavor-filled home cooked components, like these Beef Bulgogi Sliders. What's more, these sliders do actually taste as good as they look – even though they are a little messy to eat (which is part of the point, really).
The recipe takes its inspiration from Korean beef bulgogi and those flavors are prevalent in the finished dish. This flavor option is so much more interesting than regular shredded beef, especially once you pair it with the kimchi slaw.
4. Slow Cooker Beef Rendang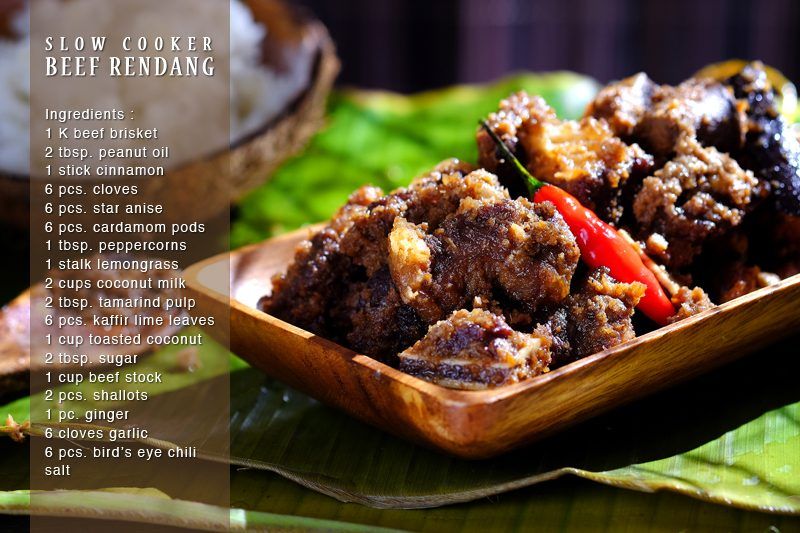 This Slow Cooker Beef Rendang is a variation on a classic Malaysian dish and has a flavor profile to match. In fact, it heavily relies on spices to create a complex flavor that is somewhat unusual. The recipe also relies on marinating the meat, so it's easy to see how the meat ends up with a stronger flavor than many other dishes.
There are many things that I love about this dish but the amount of flavor is probably the most significant aspect. I also find that the meat makes a great choice for parties as it works exceptionally well as finger food. The only problem is that it never lasts long because it is too popular.
For similar flavors, try these Thai slow cooker recipes.
3. Asian BBQ Meatballs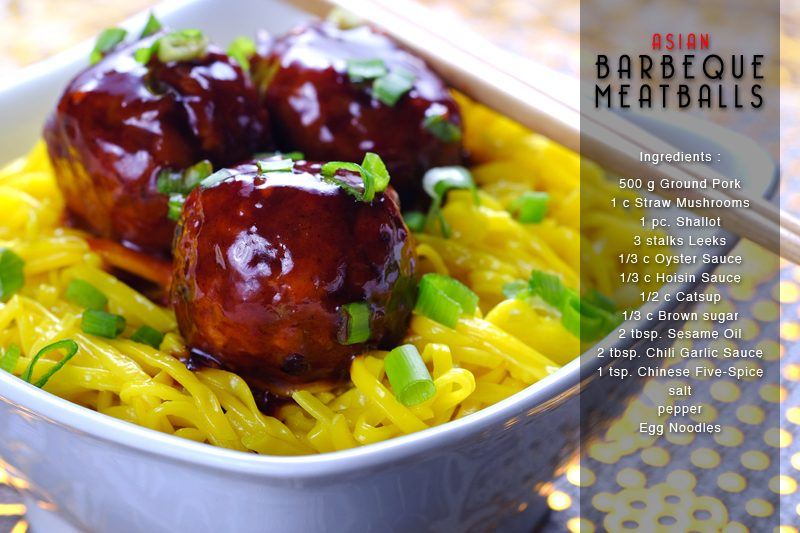 Meatballs are a classic option for anybody that loves beef. But, they can also get a little boring, which is where these Asian BBQ Meatballs come in. With this recipe, you end up with a very different flavor, one that is reminiscent of many other Asian dishes. At the same time, cooking meatballs in the slow cooker is more effective than making them in the pan and you can be sure that they are cooked all of the way through.
The fun thing about this dish is that it suits both adults and kids. In particular, kids often love the flavor, while the adults may simply be pleased that dinner isn't the normal spaghetti and meatballs yet again.
2. Slow Cooker Caldo de Res (Mexican Beef Soup)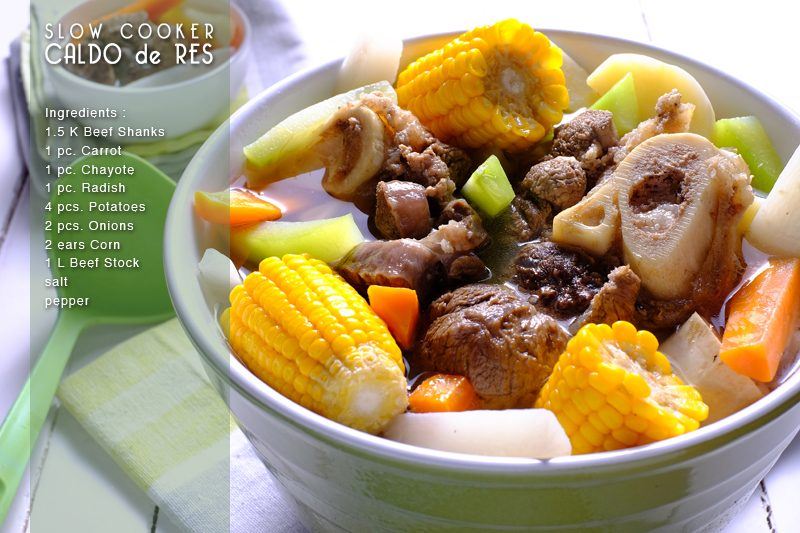 I always consider this Caldo de Res as an amazing example of comfort food, even though many people haven't even heard of the soup and certainly haven't tried it. One of the great things about the dish is that it relies on beef shanks and it really can't be made with anything else. These impart an amazing depth of flavor, which is complemented by all of the vegetables that are present.
Besides, you have to admit that the soup stands out visually. The different colors are one of my favorite things about it – although you could mix up the vegetables somewhat based on what you had on hand.
1. Slow Cooker Beef Stroganoff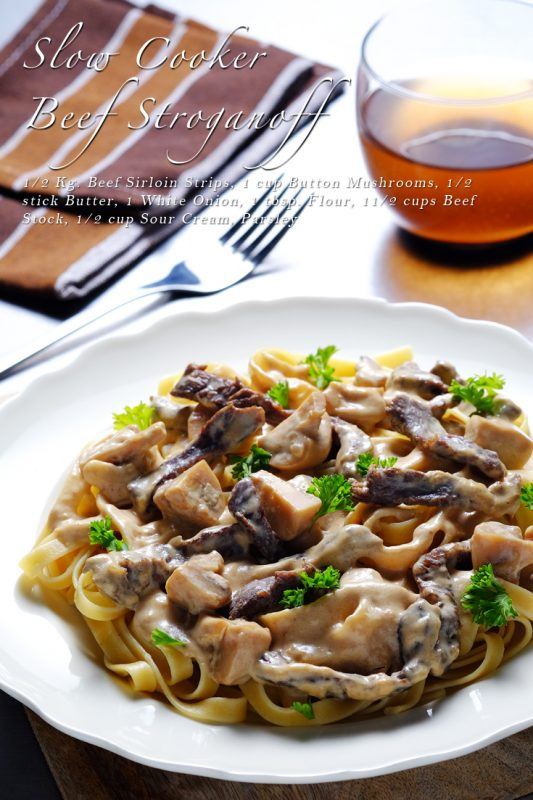 Beef stroganoff is one of those meals that tends to be popular with just about any audience and it is a great way to take advantage of beef. This particular Beef Stroganoff recipe is fairly conventional but it is easy to make, especially as you're relying on the slow cooker. The recipe also takes advantage of simple ingredients, so you'll probably find that you have most of them in your cupboard already.
If nothing else, the recipe makes a great go-to if you want something that is easy to prepare and also tastes amazing. Plus, the stroganoff looks attractive on the plate as well, especially if you pair it with fresh pasta.