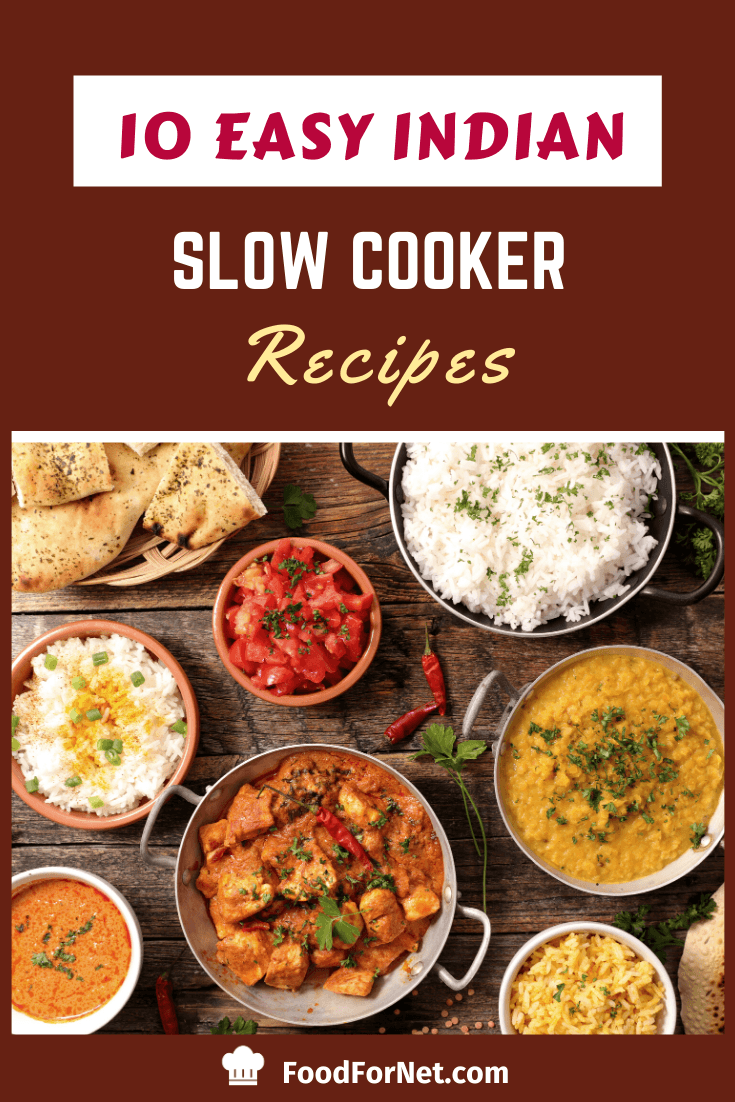 Many of us love Indian food and there is something amazing about the complexity of the spices and aromas that are involved. But, while Indian food is extremely appealing at a restaurant, trying to make it at home is a lot more difficult IMO.
Even if you do have a good recipe, mimicking those flavors is hard work. And, to make matters worse, Indian cooking is very attention-intensive. As a result, it's easy to get things wrong and many people simply don't have the time and the energy to cook their own Indian dishes.
That's where slow cooker variations come in. The device lets you cook your food in a gentler manner while dramatically reducing the attention you need to pay to the process. As a result, you can get restaurant-quality Indian, without all the work typically needed to get there. I've made quite a few Indian slow cooker recipes recently, and wanted to share some with you, plus some from a few of my favorite food blogs.
All of the ten recipes in this list were chosen with that precise goal in mind. Some of them come from this site and are ones that I have tested myself. Others are from some of the best food blogs online. But, regardless of the source, all of these recipes offer simpler solutions to making Indian food at home.
Indian Slow Cooker Recipes
Lamb and Chickpea Tandoori Stew
Slow Cooker Chicken Makhani
Chicken Tikka Masala
Slow Cooker Beef Curry
Slow Cooker Mutton Curry
Vegetable Korma
Restaurant-Style Butter Chicken
Slow Cooker Indian Curry Chicken
Slow Cooker Fish Curry
Coconut Curried Eggplant and Zucchini
Lamb and Chickpea Tandoori Stew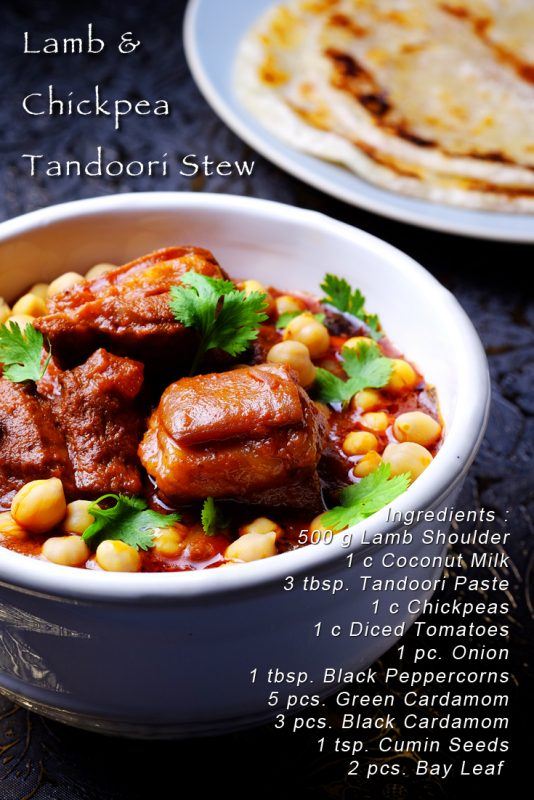 This Lamb and Chickpea Tandoori Stew is mostly just a slow cooker version of the traditional Indian recipe. However, there are also a few changes to the ingredients and these create a slightly different flavor profile than you may expect. But, don't worry, the dish is still very much Indian and the balance of flavors ends up working better because of the slow cooker.
There are many things that I love about the finished dish, including the combination of chickpeas and lamb. That combination is also a traditional approach and the ingredients do make for a very hearty dish, especially if you're eating it with naan bread.
Slow Cooker Chicken Makhani

This Slow Cooker Chicken Makhani dish is a great meal for many situations but it is especially relevant for anybody who is fairly new to Indian cuisine. In particular, this is a variation on the classic butter chicken, which means that it is mild, rich and creamy. Now, if you adore Indian food, then this meal may be a little too simple for your tastes but it does still have an attractive balance of flavors and relies on a range of spices.
Nevertheless, it is important to note that this dish departs considerably from the traditional approaches. As a result, the flavors aren't as authentic and the preparation certainly isn't. This probably won't be an issue in most cases but it is something to be aware of.
Chicken Tikka Masala

Butter chicken is probably the most well-known Indian dish, simply because it appeals to so many people. But, Chicken Tikka Masala is another strong favorite and one that is exceptionally popular. This recipe from damndelicious.net allows you to make this classic dish in the slow cooker with hardly any effort at all.
For that matter, this particular recipe is one where you are mostly combining the ingredients and then putting them in the slow cooker. So, you don't have to worry about browning anything in the skillet first and the main prep work is simply cutting up the chicken. This lack of prep work makes the dish very relevant for anyone who truly wants something easy.
Slow Cooker Beef Curry

Many Indian curries tend to look fairly similar to one another, often having that rich and creamy sauce that goes perfectly with rice and naan bread. But, there are also options like this Slow Cooker Beef Curry from thelemonbowl.com. One of the differences here is that this isn't actually a traditional Indian dish. Instead, it is a recipe that uses Indian cuisine as an inspiration and a starting point.
The end result is that the curry has many of the characteristic flavors of Indian cooking, even though the style is a little bit different. This isn't a bad thing though because the curry would taste fantastic and also makes for hearty and wholesome comfort food.
Slow Cooker Mutton Curry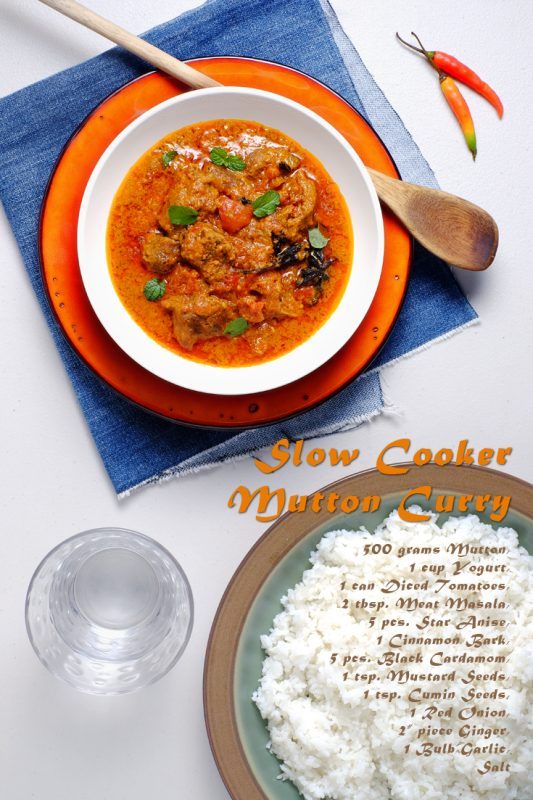 For the most part, this Mutton Curry is a traditional Indian dish and I use many Indian flavors in its preparation. Nevertheless, as with the other items on the list, the approach has been tweaked to ensure that it works well in a slow cooker. The need to do so is essential because some ingredients simply don't behave over an extended cooking time.
Now, mutton isn't everybody's meat of choice but that isn't a reason to avoid this recipe. Instead, you can use the same ingredients and techniques with other types of meat as well. For example, a common alternative would be chicken, which would complement the flavors of the curry effectively.
Vegetable Korma

Most of the time, Indian dishes tend to involve meat but that doesn't have to be the case. This Vegetable Korma is one option for anybody avoiding meat and it comes from thebigmansworld.com.
For that matter, this recipe is attractive for anybody on a somewhat restrictive diet that does love Indian food. I say that because the recipe is designed to work without a reliance on fats or sugars. As a consequence, it ends up being vegan and gluten free, while also fitting into the restrictions of a paleo diet.
Of course, this does mean that the dish is less traditional than many of the others. Still, that tradeoff may be worth it for some people and situations.
Restaurant-Style Butter Chicken

I highlighted my own butter chicken recipe earlier in this list but here is a different one, which comes from chefdehome.com. One of the fun things here is the color of the dish. You end up with something that looks almost exactly like what you see in a restaurant. The author also tries to make the recipe relatively healthy, so it includes less cream and butter than you may expect.
As written, this recipe is for slow cookers, which is part of the reason that it is on this list in the first place. However, there are also instructions for making it on the stovetop or in the oven, if you prefer to do it that way for any reason.
Slow Cooker Indian Curry Chicken

This Indian Chicken Curry comes from insonnetskitchen.com and it is another recipe that is inspired by Indian dishes and flavors. In many ways, the style here is less like chicken curry and more similar to shredded chicken. For that matter, you're ending up with shredded chicken that tastes very different than conventional versions.
This is an attractive outcome and means that you could use the chicken in a range of different ways. For example, you could simply serve it over rice (or cauliflower rice, as the creator did). Alternatively, you might use the chicken in tacos or in sliders – the options are endless.
Slow Cooker Fish Curry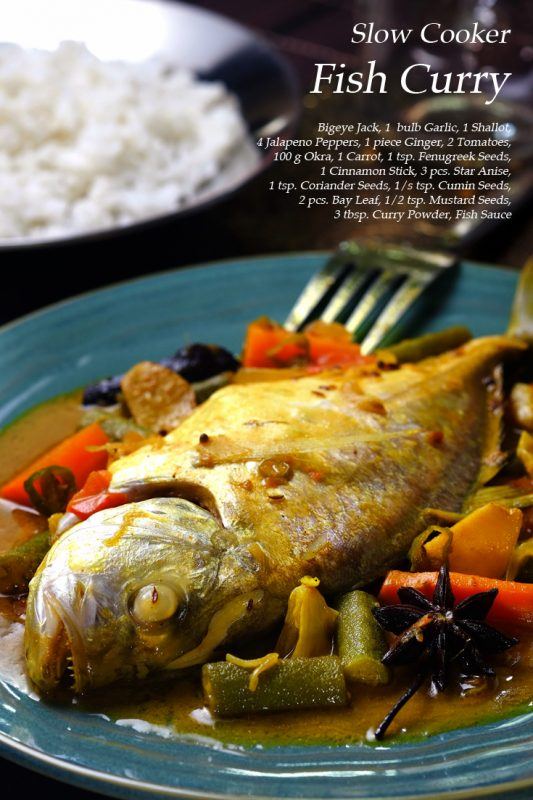 As a general rule, Fish Curry tends to be less common than other types of Indian dishes. In fact, you may not associate the idea with Indian food at all. But, fish does actually work well with the spices of Indian cuisine and you end up with an attractive dish. The one caveat is that you need to choose a fish that has a relatively strong flavor. Otherwise, the spices will drown out the taste of the fish.
This is also a very flexible recipe. As a result, there are many aspects that you can change based on your ingredients and preferences. I detail these areas in the recipe and you can also experiment yourself.
Coconut Curried Eggplant and Zucchini

This final recipe is another non-traditional one and it comes from eatingbirdfood.com. As the name suggests, this dish is a vegetable curry, which relies on eggplant and zucchini. The meal itself heavily relies on Indian spices and on coconut milk. As a result, you end up with something that looks and feels like an Indian curry, even though some of the ingredients are a little different.
There are many different ways that you might use this dish. As written, it would work well as a side dish and would also pair well with rice. You could also add in protein to turn it into a full meal. So, a vegetarian option might be chickpeas, or you could just add in chicken or pork if you eat meat.