If I had to pick a single favorite type of meat, then I'd have to go with lamb. I absolutely love the complexity of flavor that it offers, along with the texture of the meat. These elements make it exceptionally powerful for cooking and I've found that lamb works well in a wide range of dishes. In fact, the intensity of lamb means that it can be used with a more diverse range of sauces and ingredients.
With this in mind, the list here covers ten different slow cooker lamb recipes. Some of these are from this site, while others were produced by other food bloggers.
In some cases, it would be possible to swap out the lamb for other meats if you really wanted to, such as if you prefer a different type of meat. But, I don't recommend it. Instead, all of these recipes are strongly tailored toward the flavors of lamb. So, it's worth trying them as written first, especially if you aren't certain whether or not you like lamb.
Slow Cooker Lamb Recipes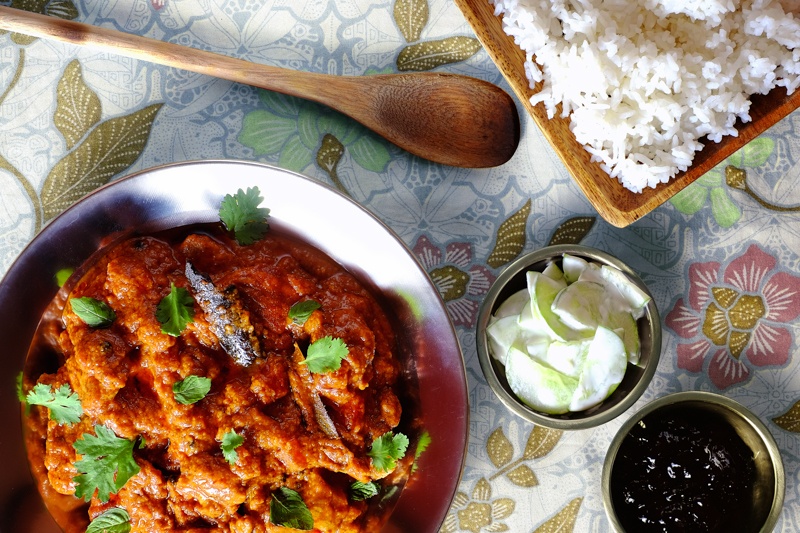 Also, try these chicken, beef, and pork slow cooker recipes.
Lamb Stroganoff
Slow Cooker Mutton Curry
Lamb Caldereta
Lamb and Chickpea Tandoori Stew
Slow Cooker Lamb Rogan Josh
Slow Cooker Lamb on Polenta
Moroccan Lamb Casserole
Spiced Lamb Gyros with Frites and Mint Aioli
Rogan Josh (with cucumber raita, and a date chutney)
Lamb Stroganoff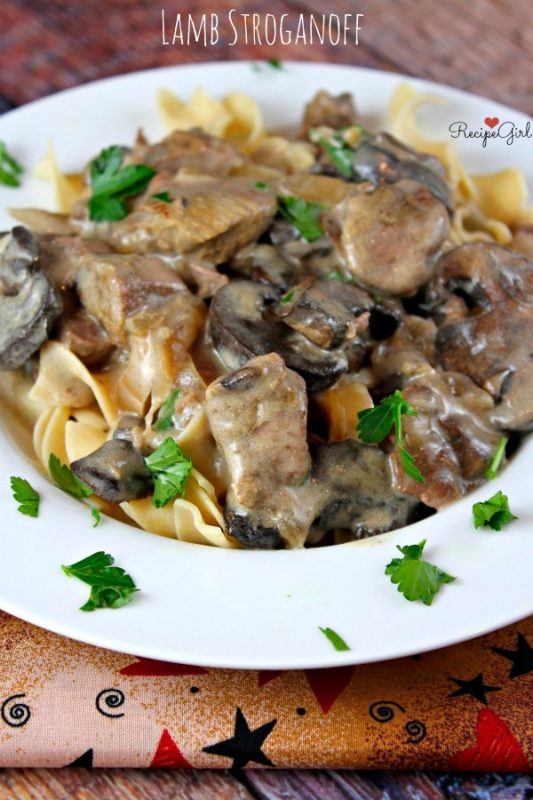 Most of the time, stroganoff is made with beef and that choice works well. However, this recipe from recipegirl.com makes use of lamb instead and the difference in the flavor profile is really interesting. So, even though the dish may look fairly traditional and perhaps even boring, it isn't at all.
For that matter, I particularly like the combination of ingredients that Lori uses to make the recipe. She also provides the nutritional information, for anybody who is counting calories or trying to reach specific goals for macronutrients.
Slow Cooker Lamb Shanks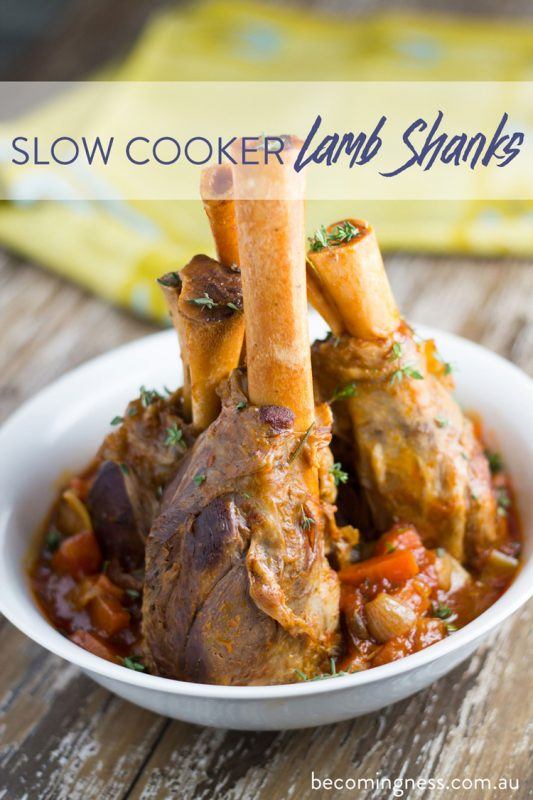 I found this recipe for Lamb Shanks at becomingness.com.au and I was particularly impressed with the visual style of the completed dish. Lamb shanks are a common addition to many restaurant menus and they can seem like a complicated dish to make at home. However, that really isn't the case.
Instead, the recipe here shows that you can make the shanks with relatively little effort. For that matter, you may find that you never order them at a restaurant again after trying this recipe.
On a side note, there are two versions of this recipe, one that requires prep work and the other that doesn't. I always recommend doing the prep work, if you have the time, as this will tend to result in a better dish overall. Still, the meal would still be amazing even without the prep.
Slow Cooker Mutton Curry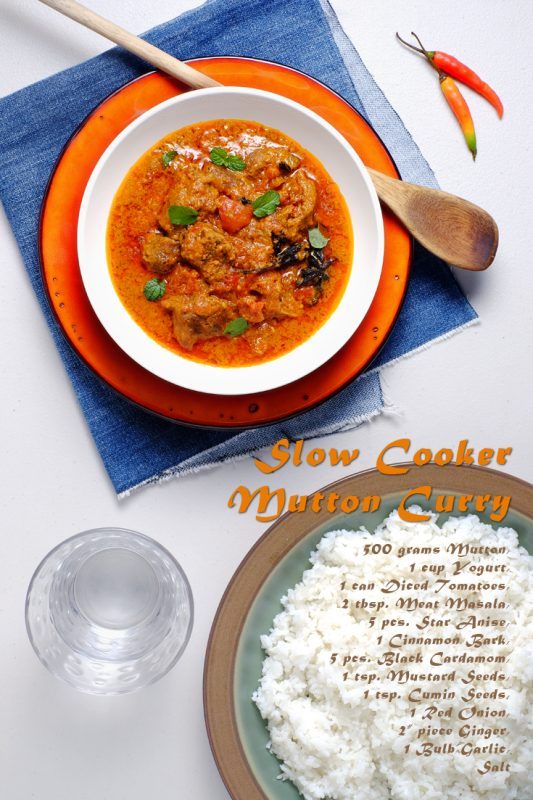 Technically speaking, this Slow Cooker Mutton Curry isn't a lamb dish. But, lamb and mutton do come from the same animal (just at different ages), so the two types of meat have their similarities. Even though mutton may not be everybody's first choice, it works perfectly in this particular recipe.
Here, the dish is a curry, so it involves a varied flavor profile and the final meal is aromatic and complex. The mutton works especially well with the recipe because it has a more intense flavor than many other options. But, you could also make the same recipe with lamb or any other type of meat, if that's your preference.
Lamb Caldereta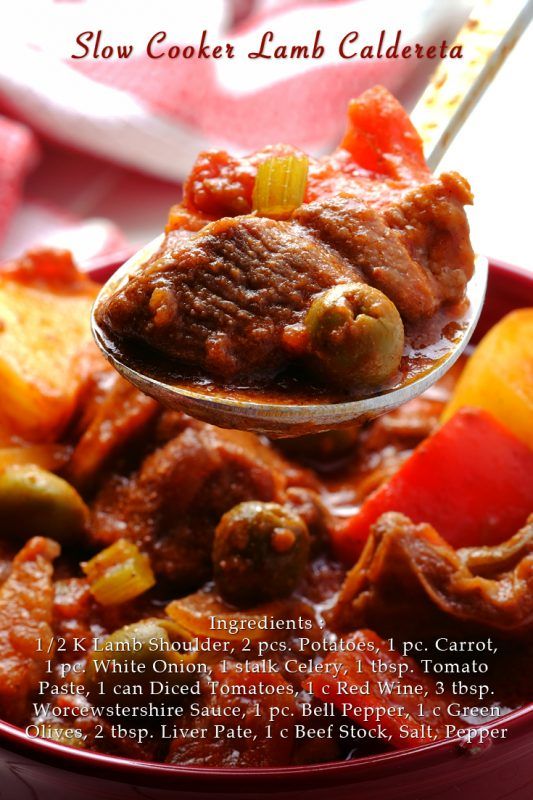 This Lamb Caldereta is a great example of a hearty winter stew, especially for people who like rich dishes and strong flavors. Now, the recipe itself is actually more intense than I like personally, and I tend to prefer more subtle dishes with lamb, so you can still taste the unique aspects of the meat. Nevertheless, I know many people who would absolutely love this stew.
The recipe is also one that allows for creativity. So, you could increase the flavor profile again by making it spicier. Alternatively, you could decrease the seasonings and make the taste of the lamb more prominent.
Lamb and Chickpea Tandoori Stew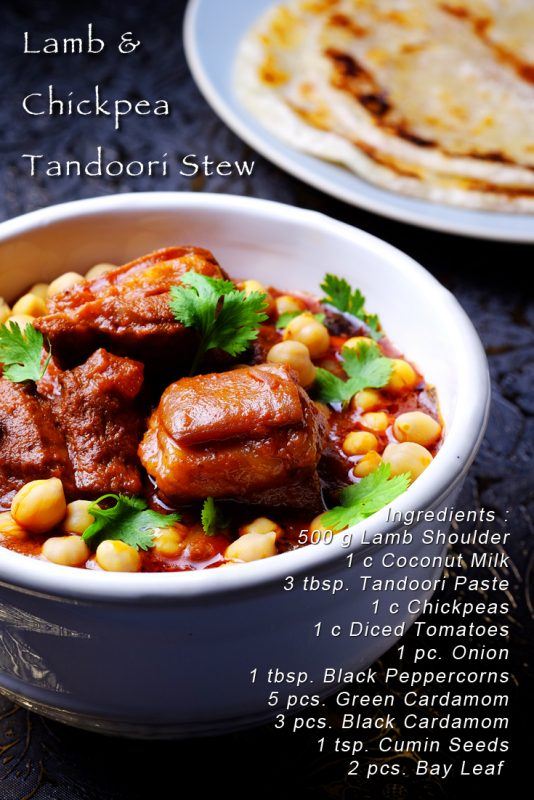 The common winter stew, like the example above, can be great for many situations. But, sometimes you might be looking for something a little different, like this Lamb and Chickpea Tandoori Stew. The style of the dish means that it isn't as hearty or as heavy as other vegetable-laden stews. But, at the same time, you still end up with something that is very filling.
Chickpeas also work perfectly in a stew and they add an unusual texture and flavor that you don't get with other ingredients. The style isn't unique either and this is actually a traditional Indian dish. So, go ahead and try it out, even if you're a little unsure about the idea.
Slow Cooker Lamb Rogan Josh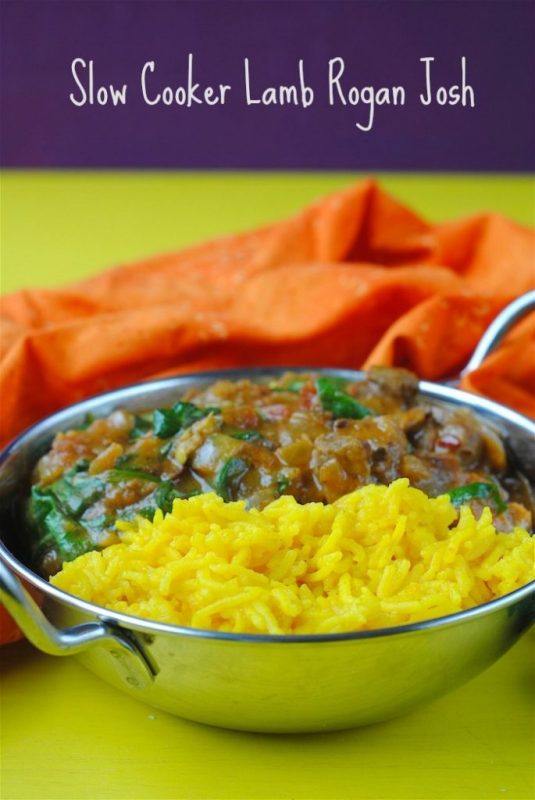 Rogan Josh is a classic meal if you're having Indian takeout, so why not try it at home instead? In many cases, people avoid doing so because Indian cuisine is often time- and attention-intensive. But, as this recipe from hungryhappyhealthy.com shows, it doesn't have to be. Instead, the dish is a simple option that you can make in your slow cooker.
As is often the case, there is some prep work involved, to make sure you get the best outcome. However, this is still much less than the work required to cook the entire dish on the stovetop. Plus, once the prep is done, you can leave the curry to cook on its own. The end result offers an attractive balance of flavors that is also healthier than many other Rogan Josh recipes.
Slow Cooker Lamb on Polenta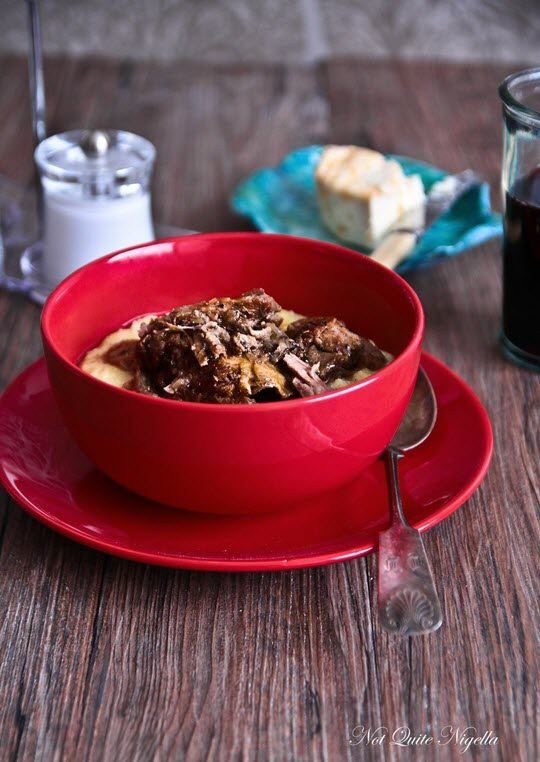 Visually, this dish isn't as complex as many of the others on this list but don't let that fool you. The meal still contains an attractive balance of flavor, much of which comes from the inclusion of various spices. The recipe itself comes from notquitenigella.com and there are some useful pictures that show you how to prepare the dish perfectly.
Moroccan Lamb Casserole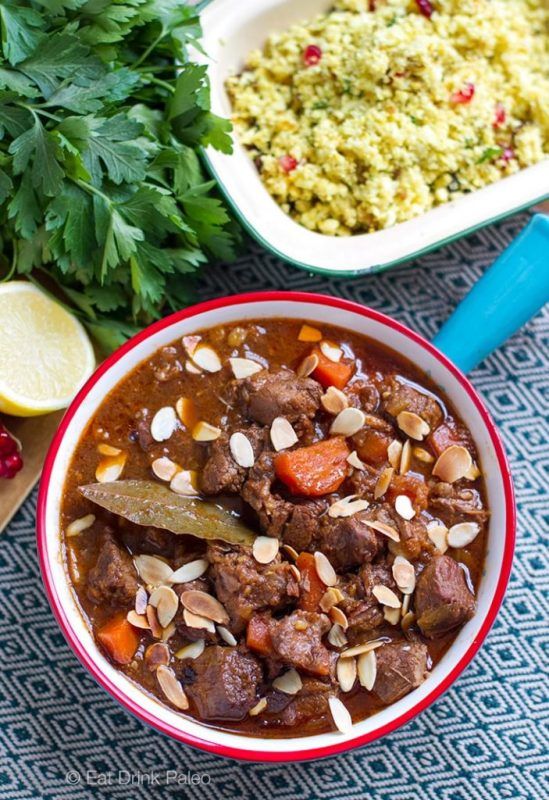 I've always loved the flavors of Moroccan spices, especially when they're used in combination with lamb. This recipe, from eatdrinkpaleo.com, is one example of that approach. The dish is particularly appealing because you end up with a hearty and wholesome meal, perfect for those cold winter days.
If you're interested, Irena also offers up a few variations of the recipe, so you can alter it based on what you enjoy. Personally, I love the dish the way she prepared it and can easily imagine it becoming a winter staple.
Spiced Lamb Gyros with Frites and Mint Aioli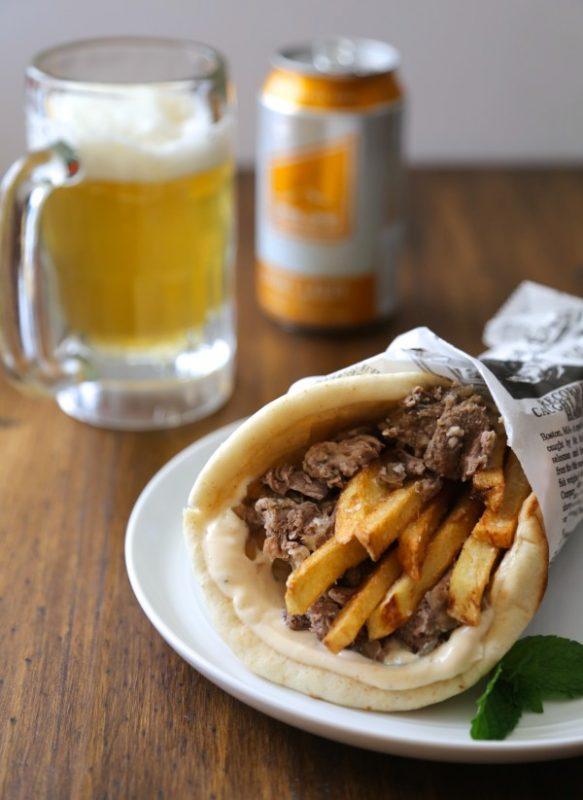 For some, gyros are an unusual concept, while for others they can be almost a way of life. This recipe from climbinggriermountin.com offers you the chance to make gyros at home with relatively little effort.
Now, as you can probably guess, the slow cooker element of this recipe is the lamb, not the other ingredients. So, you do still have to fry the frites separately. Still, the end result is worth it. Plus, you could use the lamb for many other dishes as well, especially as it is so simple to prepare.
Rogan Josh (with cucumber raita, and a date chutney)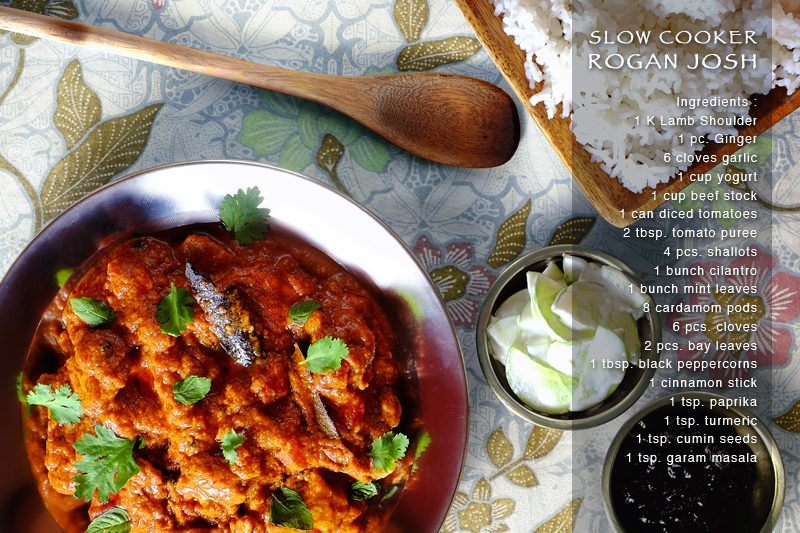 I mentioned a similar recipe earlier in the list but this Slow Cooker Rogan Josh is my take on the classic Indian curry. In this case, I made some subtle changes to tone down some of the heat that is normally associated with this dish. As a result, it becomes attractive for a wider audience, especially if some of your family members don't enjoy spicy dishes.
But, don't worry, even though the heat is decreased, the dish retains its distinctive aroma and flavors. For that matter, it even ends up looking almost the same as the traditional preparation. The raita and chutney described in the recipe are optional components but they do complement the flavors perfectly.