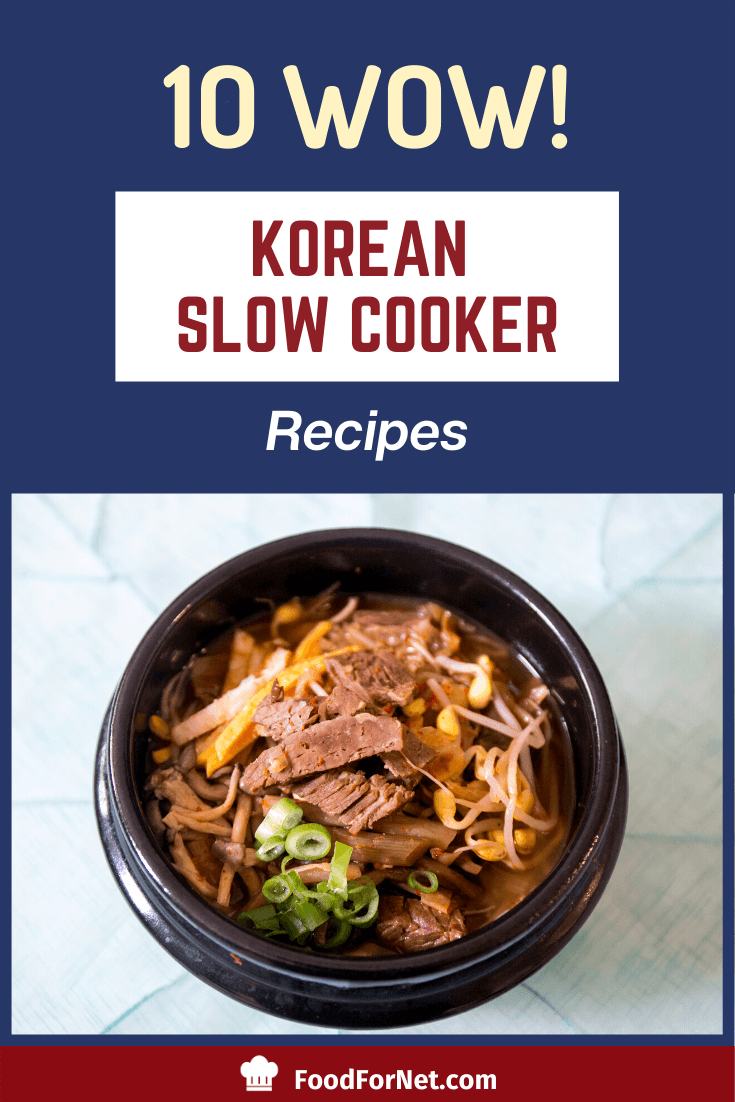 The slow cooker is an amazing way to try out different types of meals, including Korean dishes. In particular, you have the chance to experience traditional flavors with just a fraction of the work normally involved. At the same time, you don't have to worry about labor-intensive meals, which gives you more time to focus on other things.
This list provides ten delicious Korean slow cooker recipes. All of them offer an amazing balance of flavors and they tend to be easy to prepare (and to eat). In many cases, the dishes are also versatile. So, you can use the meat in a range of ways, depending on your preferences.
Korean Slow Cooker Recipes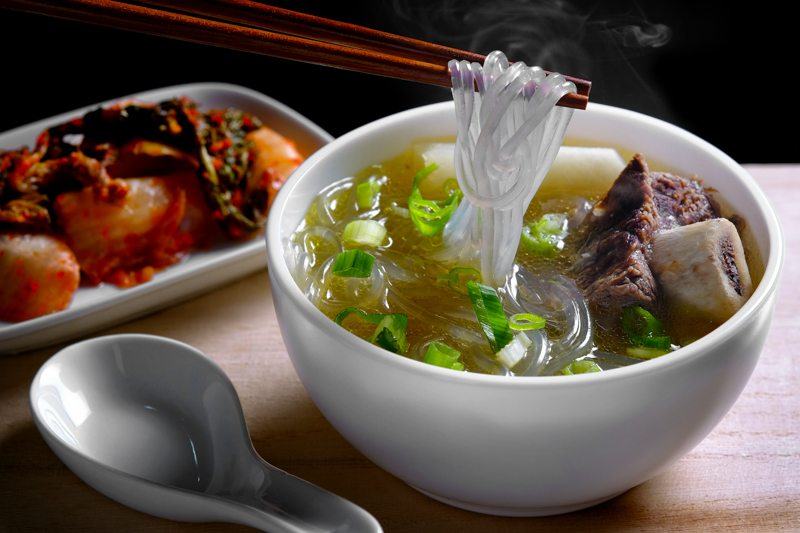 Beef Bulgogi Sliders with Kimchi Slaw
Slow Cooker Pakgui
Korean Chicken
Korean BBQ Beef
Galbitang (Korean Beef Rib Soup)
Korean Short Ribs
Slow Cooker Korean Tacos
Korean Chicken Sliders
Korean Gochujang Pork
Korean BBQ Bangkok Burrito
Beef Bulgogi Sliders with Kimchi Slaw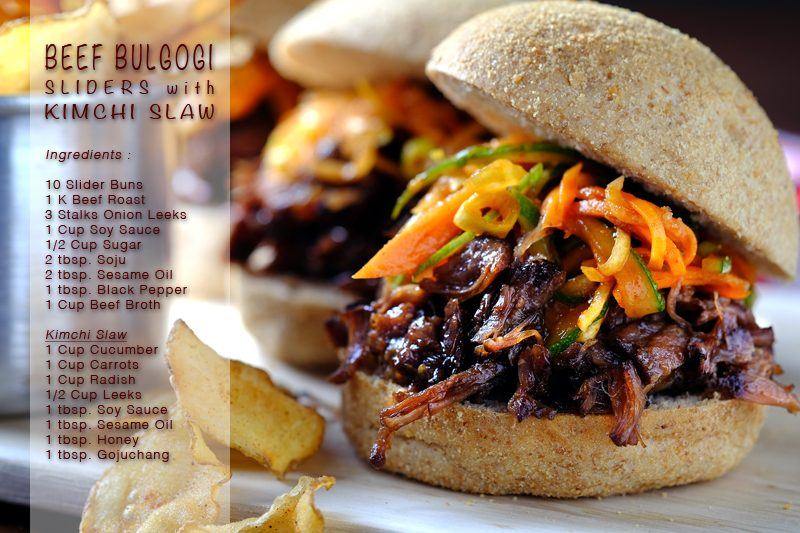 Bulgogi is one of the most popular dishes in Korea and this Beef Bulgogi Sliders recipe offers an attractive variation on the idea. The biggest change was simply adapting the recipe for the slow cooker and I wanted to be sure that the final result tasted every bit as good as a classic preparation of Bulgogi. Because we're relying on the slow cooker, the cut of meat used here is also different.
In terms of flavor, this meal is authentically Korean and the ingredients work together perfectly. I particularly enjoy using the beef like this to make sliders, especially as it offers a chance to use kimchi slaw (kimchi is a fantastic way to use Korean vegetables). But, of course, you don't have to. Instead, the beef could be used in any number of ways, depending on what you feel like.
Slow Cooker Pakgui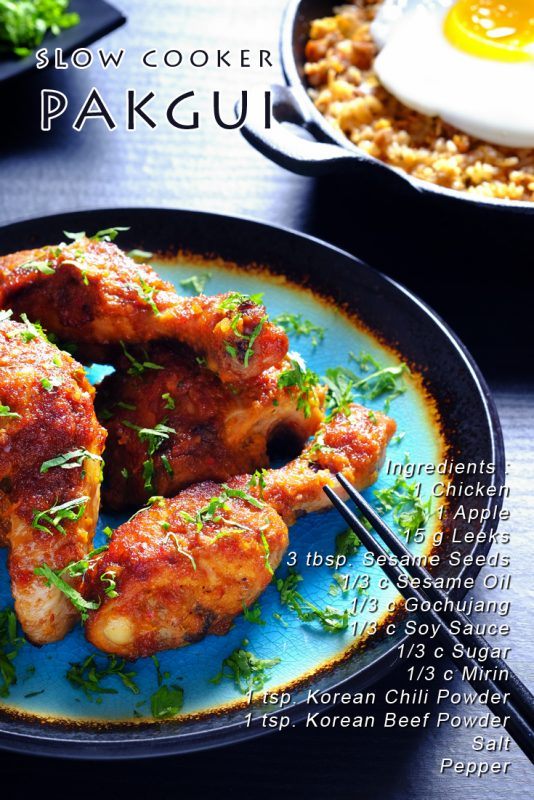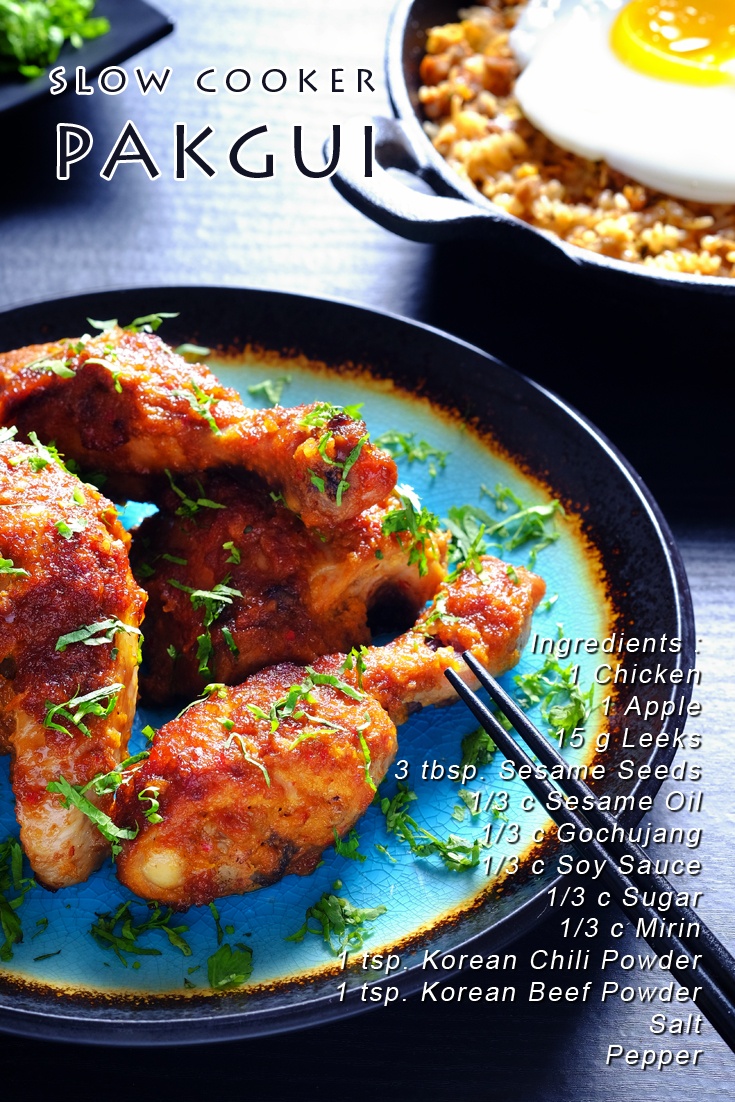 This Slow Cooker Pakgui is another traditional meal that I have added my own twist to. In this case, the dish is actually a type of bbq chicken, which we clearly aren't going to achieve with the slow cooker. Instead, my version makes use of poaching and then the chicken is finished off under a broiler.
With such a dramatically different approach, you would expect this meal to be very dissimilar to the traditional dish. But, it isn't at all. Instead, the chicken still ends up with roughly the same flavor and texture as traditional pakgui. For that matter, the broiler step means that the chicken even ends up looking similar. But, the dish has the distinct advantage of being considerably easier to prepare.
Korean Chicken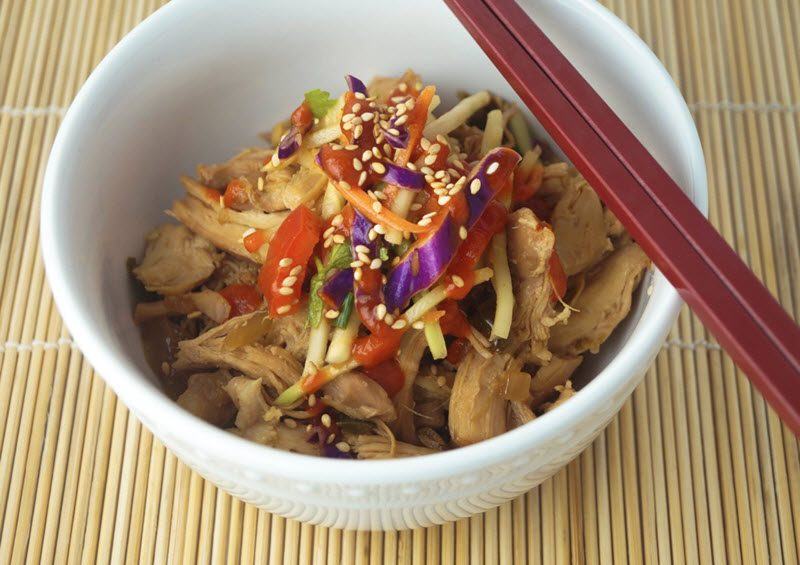 This Korean Chicken recipe comes from slenderkitchen.com and it may be particularly attractive for anybody looking for a low-calorie dish. The recipe itself is just for the chicken, rather than a full meal. But, that's a good thing.
In particular, you would end up with a type of shredded chicken that has strong Korean flavors. This could then be used in any meal that traditionally relies on shredded chicken or even shredded beef. One example would be the beef sliders that I mentioned above. Likewise, the chicken could be used in tacos, in wraps or even just as part of a salad.
Korean BBQ Beef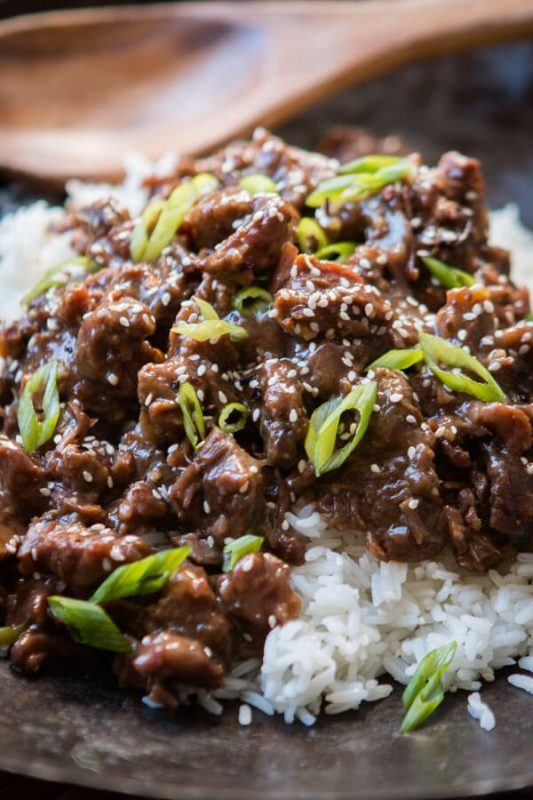 This recipe, from ohsweetbasil.com, is referred to as a family favorite and it's easy to see why. I love this type of dish because the simplicity means that it will appeal to most people, even if they tend to be picky eaters. But, at the same time, there is still an interesting and complex flavor. So, you're not faced with a boring meal either.
Galbitang (Korean Beef Rib Soup)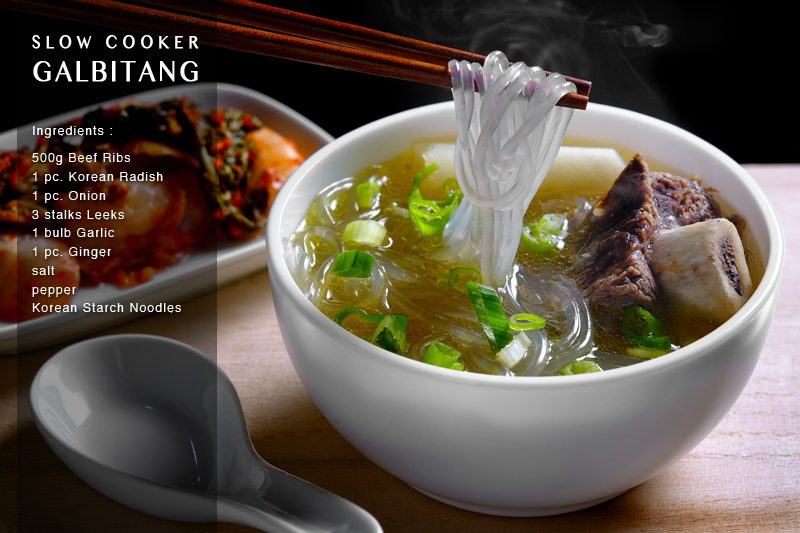 This Slow Cooker Galbitang is one meal that simply looks odd to the uninitiated. In fact, many people don't know what to think of this dish because it is so different than Western food. But, even if you are entirely new to the idea, the recipe is actually worth trying out.
Beyond visual appearance, one of the most attractive things about the dish is that it is light and comforting. So, it doesn't have the richness that you find in most other soups. Instead, it is aromatic and can even be invigorating. Plus, this is a slow cooker recipe, so the meal isn't as hard to prepare as the appearance might suggest.
Korean Short Ribs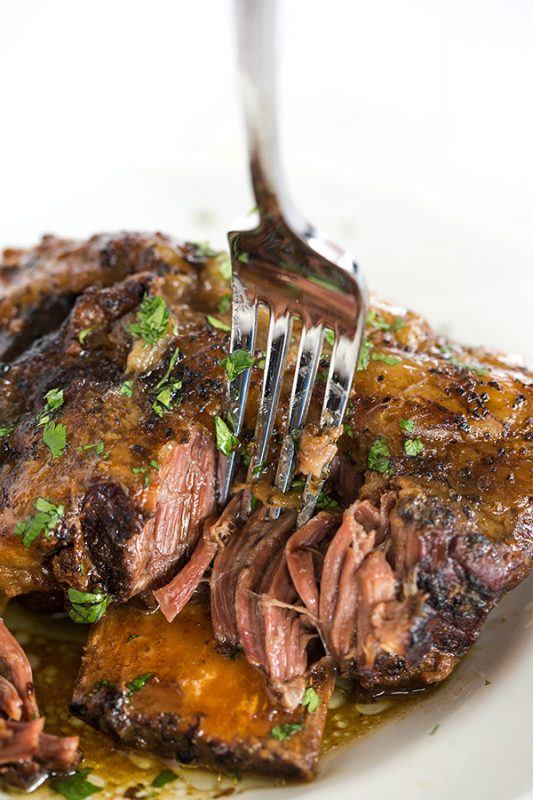 Many Korean dishes rely on beef and these Korean Short Ribs from browneyedbaker.com are one example. Personally, I love short ribs and find that they're such a popular option at the dinner table. At the same time, recipes like this one go over very well, especially as the flavors are a little more unusual.
As is often the case, there is also some variation in how you prepare the meat. Generally speaking, a little prep work tends to result in a much better end product and the recipe talks about how you can do that. But, if you're short on time or energy, skipping that step and putting everything in the slow cooker is a viable option. Either way, you get a fantastic flavor profile and meat that falls off the bone.
Slow Cooker Korean Tacos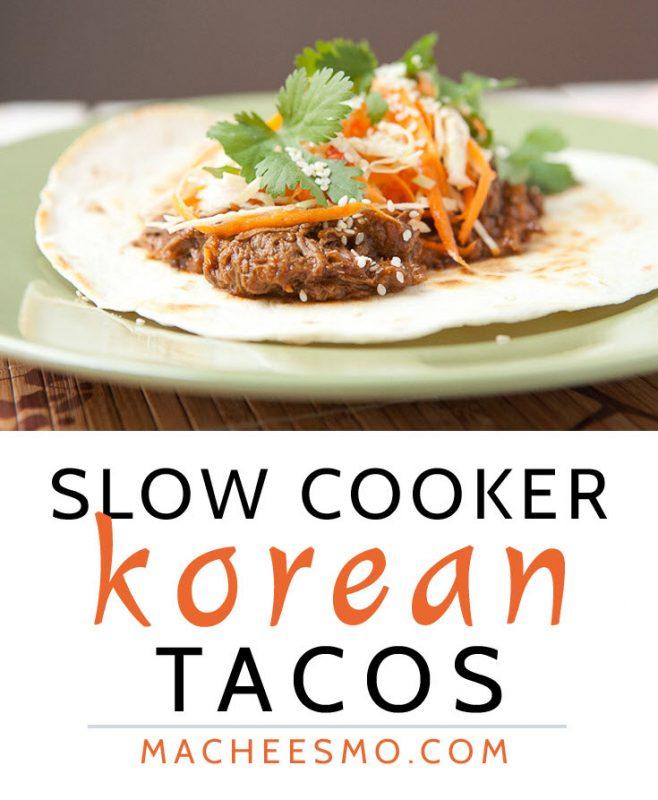 This recipe for Slow Cooker Korean Tacos comes from macheesmo.com and it is basically a variation on the idea of Korean beef in the slow cooker. As such, you end up with moist and flavorful beef that is a great addition to tacos and can be used in many other ways as well.
In this case, the recipe also provides information about what other ingredients to include, so you get a taco where all the flavors complement one another. I love this idea because tacos are popular but it's too easy to end up having the same basic flavors and textures time after time. In contrast, the components here just make the whole meal that much more interesting.
Korean Chicken Sliders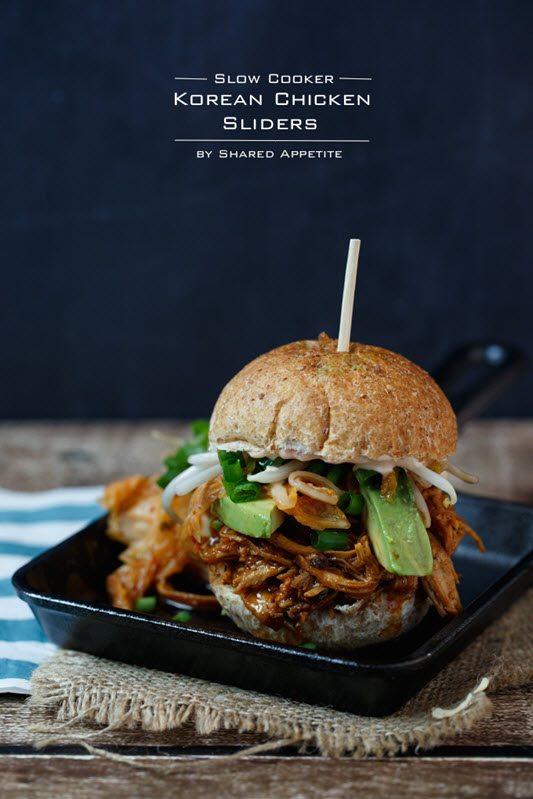 As I showed earlier, Korean meat tends to work exceptionally well in sliders or in tacos. This is mostly the case for chicken and beef, although some Korean pork recipes also have similar versatility. In this case, the recipe comes from sharedappetite.com and it is for Korean Chicken Sliders.
But, it isn't just the chicken that makes this recipe appealing. Instead, there is also information for preparing bean sprouts and gochujang aioli to go along with it. These ingredients perfectly complement the chicken and they result in a dish that is much more interesting overall.
Korean Gochujang Pork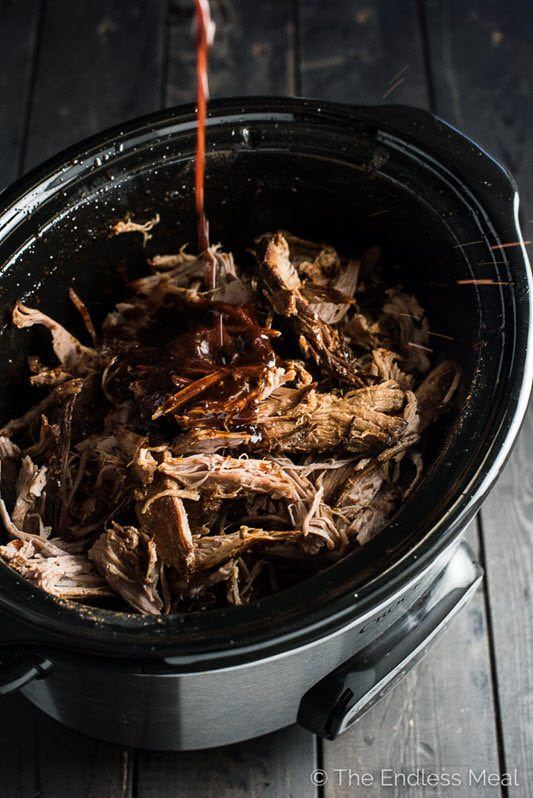 Most of the recipes on this list have focused on either beef or chicken, so it's important to include at least on pork recipe. In this case, the dish is called Korean Gochujang Pork and it is a slow cooker version of a traditional Korean dish. The recipe comes from theendlessmeal.com and it has the advantage of requiring very few ingredients. As such, it's the perfect choice if you want something simple.
Now, in this case, the recipe is just for the pork. But, you could use it in a similar way as many of the other dishes on this list. For that matter, you could even use this pork with the sprouts and aioli from the previous recipe if you felt like pork sliders rather than chicken ones.
Korean BBQ Bangkok Burrito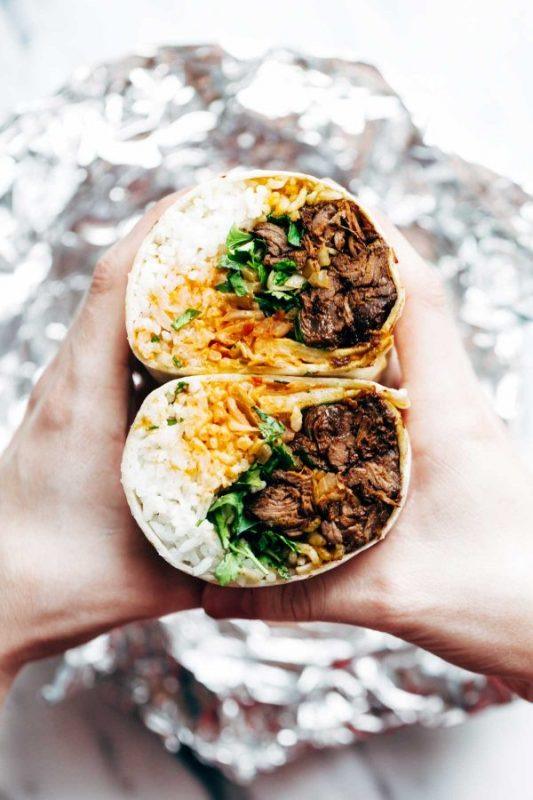 As you can probably guess, this Korean BBQ Bangkok Burrito isn't the most authentic Korean dish out there. In fact, Lindsay from pinchofyum.com mentions that the term Korean is only a rough way of talking about the flavors. Nevertheless, some of the best recipes out there are the ones that take traditional flavors and use them in a different and unusual manner. It's safe to say that this recipe does precisely that.
In the recipe, Lindsay mentions that the combination of ingredients and flavors is certainly on the unusual side and can even be considered ridiculous. Yet, there is something about the idea that simply works. So, you end up with a meal that seems strange but actually tastes amazing.