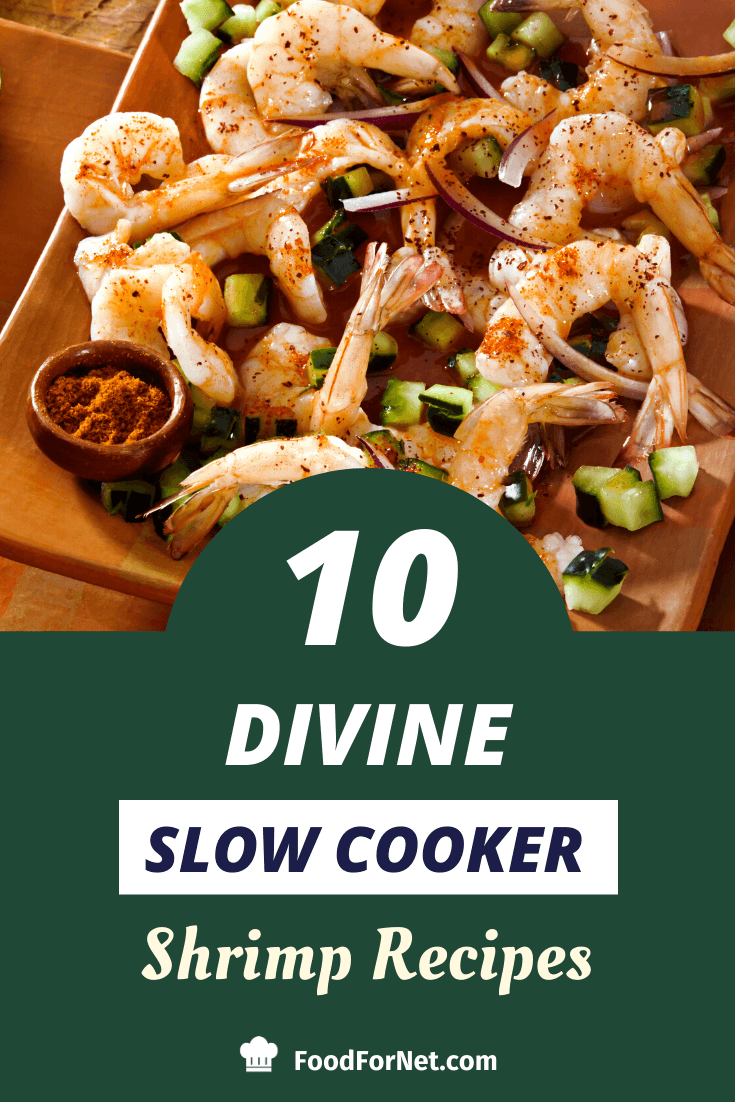 If you are a fan of shrimp (or prawns), then this list of recipes is going to be an especially good choice. Here, I'm highlighting ten different slow cooker shrimp recipes that take advantage of shrimp, prawns, or crawfish to create a flavorful dish. These are all meals that would make excellent dinners, although I can easily imagine eating at other times of the day as well.
Even if you've never tried it before, the idea of using shrimp in the slow cooker makes sense (doing so is certainly safer than eating them raw). This can be a fantastic way of getting flavors into the seafood, without requiring you to pay constant attention. You can also end up with a more interesting and involved dish than you would with conventional methods.
In many cases, the meals will also cook fast. So, some of the recipes here just take an hour or two from start to finish. That means they are options you could easily set up when you get home from work or a little while before guests arrive.
Slow Cooker Shrimp Recipes
Chili Prawns
Slow Cooker Moqueca with Shrimp and Tilapia
Slow Cooker Shrimp Risotto
Slow Cooker Shrimp Creole
Fire Roasted Shrimp Tacos
Tom Yum Goong
Prawn Laksa
Slow Cooker Sausage and Shrimp Gumbo
Chicken and Shrimp Jambalaya
Garlic Butter Shrimp Quinoa
Chili Prawns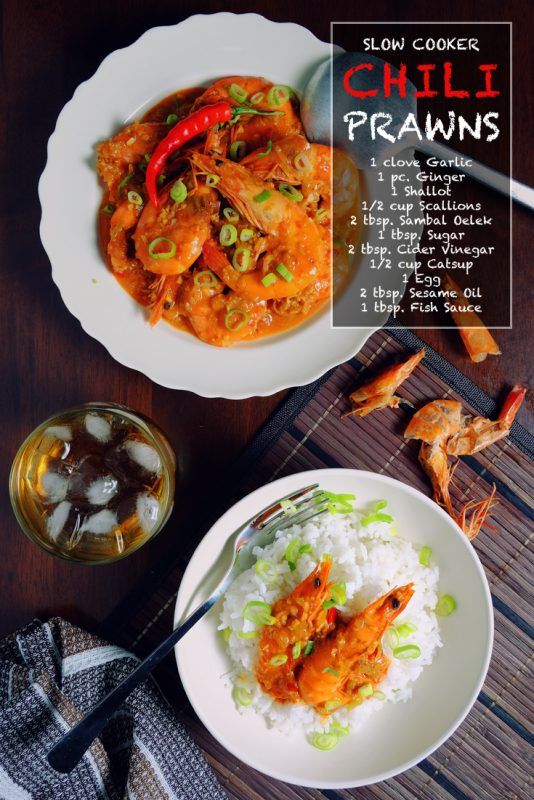 This first recipe is for Chili Prawns and you end up with exactly what the name suggests. So, the prawns themselves are infused with a range of flavors, creating a meal that is a little sweet and tangy. Interestingly, the chili doesn't result in excessive heat, but if you like heat, try these spicy slow cooker recipes.
Instead, you mostly end up taking advantage of the flavors that chili provides.
The simplest way to serve these prawns is as pictured, on rice. Doing so works well because the rice won't distract you from the flavors of the prawns. But, of course, there are other options as well. For one thing, you might find that the prawns simply work best as finger food, depending on when and where you are serving them.
Slow Cooker Moqueca with Shrimp and Tilapia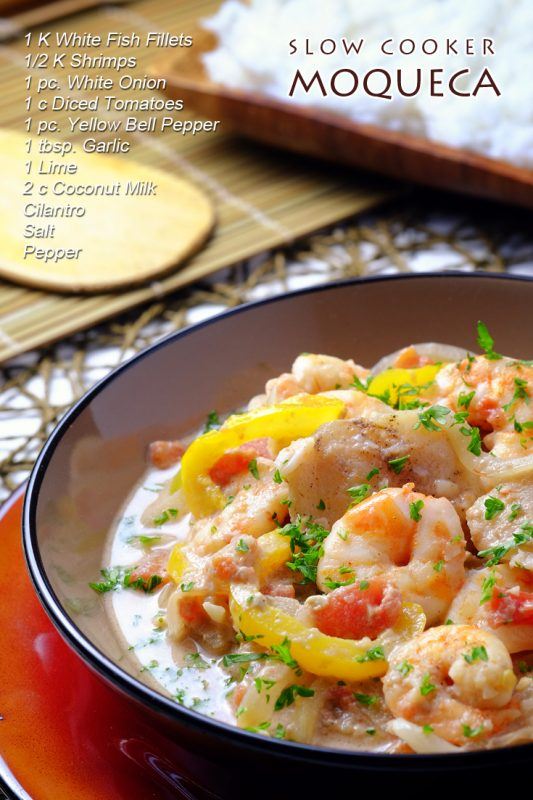 This Slow Cooker Moqueca is one of the few cases where I would actually choose seafood over meat in a dish. Admittedly, the key reason is that the recipe relies on coconut cream, which imparts a richness that works exceptionally well with both fish and shrimp.
For the dish itself, I chose tilapia as the fish of choice and it pairs nicely with the shrimp. However, you're not limited to tilapia. Instead, you can use any fish that has relatively firm flesh. The reason for the firmness is simply that delicate fish may break down in the sauce, which simply doesn't work as well.
After all, the chunks of fish are one of the things that make this dish so appealing. Like this recipe? You'll also dig these Mexican slow cooker carnitas.
Slow Cooker Shrimp Risotto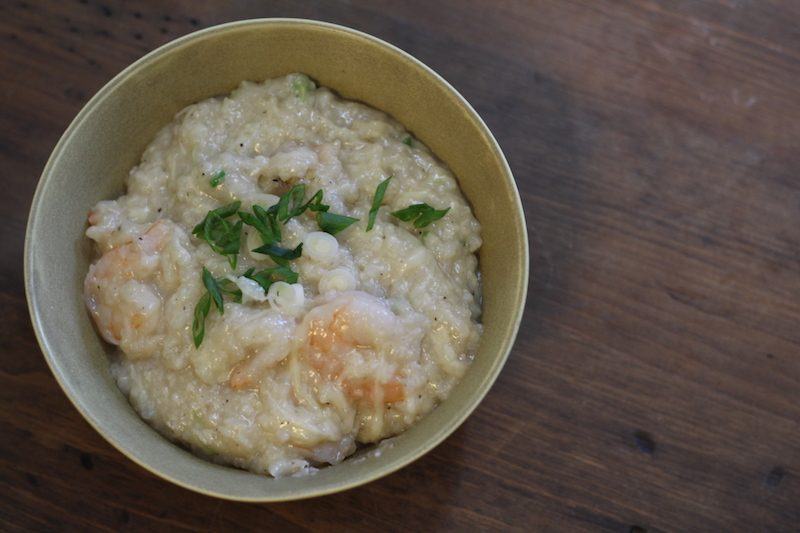 This Slow Cooker Shrimp Risotto was one recipe that didn't quite turn out right. With the dish, I was aiming to create something that was fast and easy, especially as risotto typically needs your full concentration while you are making it. For the most part, I did achieve that goal but I wasn't happy with the overall texture. Instead, I ended up with something that looked more like porridge than risotto.
However, I'm including the recipe on this list anyway, mostly because the underlying concept is solid. At the same time, the recipe page highlights various ways that you could avoid my mistakes and create a dish that actually turns out the way it is supposed to.
Personally, I'm not giving up on the recipe either. I'm convinced that it can turn out amazing with a little bit more tweaking.
Slow Cooker Shrimp Creole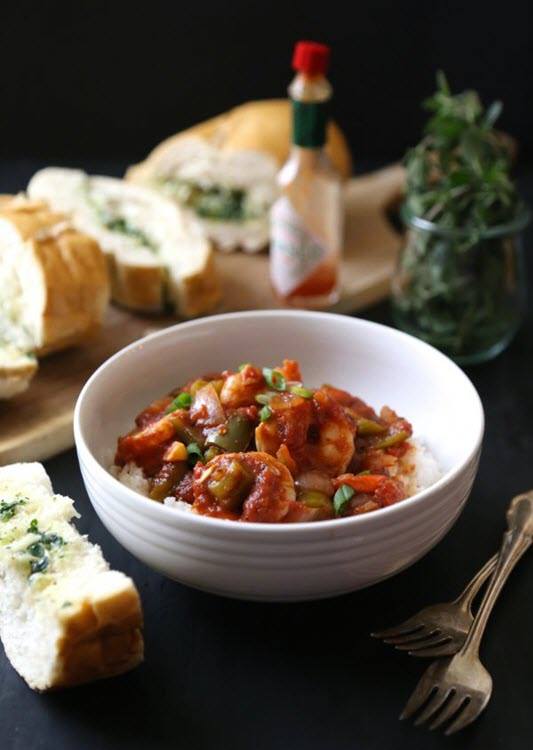 Judging by the information at climbinggrriermountain.com, this recipe was initially designed for the cold period right around Christmas. In fact, the meal even manages to have some Christmas colors in it. But, that being said, you aren't limited in when you cook this meal. Instead, the creole would make a great dinner at any time of the year.
Additionally, the recipe was intentionally designed as being fast and easy. So, it doesn't make use of roux at all, which is the more time-consuming and fiddly component of making creole. Instead, you get all of the same amazing flavors with only a fraction of the effort.
Creole food is native to the USA. Check out these other American slow cooker recipes.
Fire Roasted Shrimp Tacos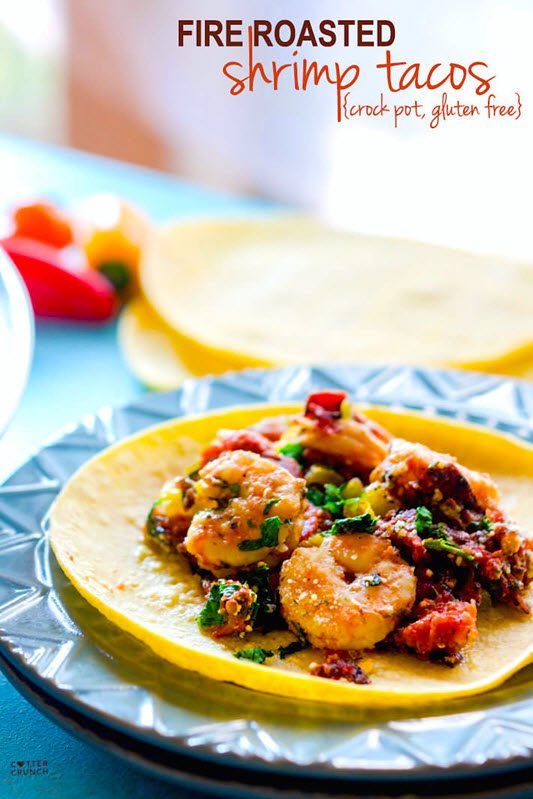 Most of the time, tacos tend to make use of minced or shredded meat of some form. But, this Fire Roasted Shrimp Tacos recipe shows that you don't have to rely on conventional approaches. Instead, the recipe from cottercrunch.com uses shrimp as the protein source for tacos, along with a range of other ingredients to add in flavor and texture.
I particularly love the way that these tacos turn out visually. Shredded meat tends to get boring over time, even when you vary the flavors. But, these tacos are completely different than the standard approach, making them much more interesting and fun.
Tom Yum Goong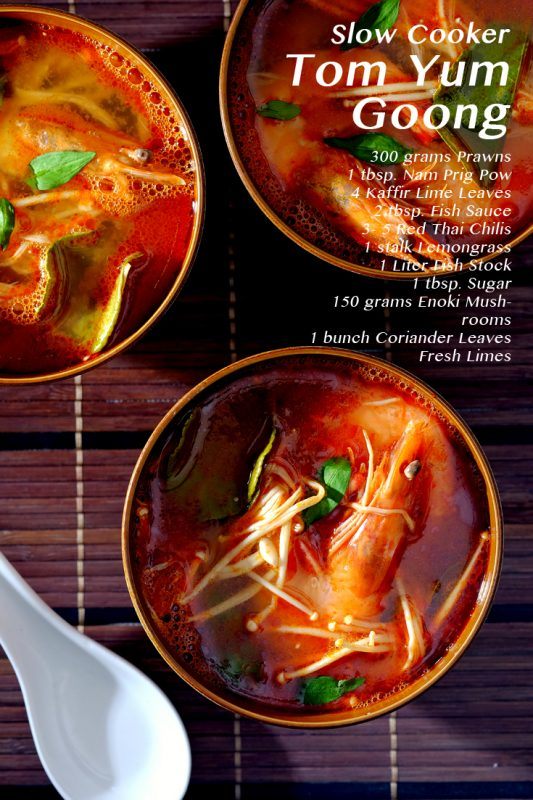 I'm often drawn to the flavors of international cuisine, simply because they are so different than our own. And, I do love the flavor profile that comes with this Tom Yum Goong. But, I'm also particularly fond of how it looks visually. This is a stunning meal to dish up, especially if you are having company over for dinner.
Tom Yum Goong is also a classic Thai dish and it is an immensely popular one. The reason is the balance of flavors, as you have an intense and somewhat spicy dish that won't burn your mouth either. This combination means the soup attracts a wide audience and is even popular with those who are unfamiliar with Thai cooking or Asian cooking.
Prawn Laksa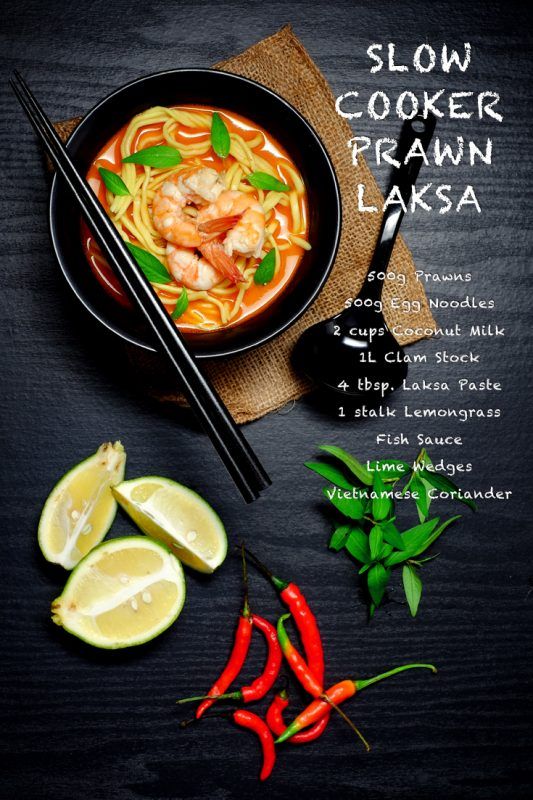 It's hard to go past Prawn Laksa and the dish is attractive to so many people. With this recipe, I attempted to make a meal that was as easy as possible, while still retaining the complex and aromatic flavor associated with this dish. As a result, there are some preparation steps and they are truly worth doing. Those aspects at more flavor to the food overall and mean that you get the most out of your prawns.
But, you don't have to. As with most slow cooker recipes, the prep here is optional. So, you could just dump all of the ingredients in the slow cooker and let it do the work for you, if you want that. Either way, you'll still end up with a meal that looks, and tastes, great.
Slow Cooker Sausage and Shrimp Gumbo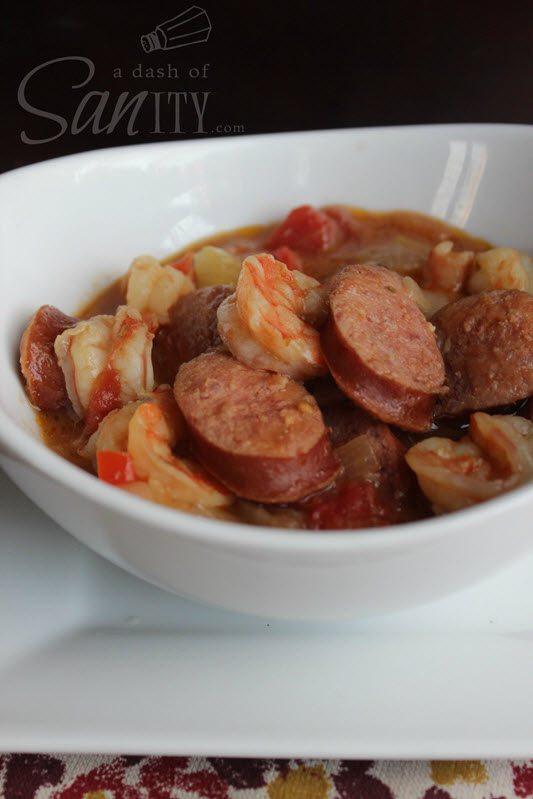 I've always found gumbo to be an especially comforting dish and this Sausage and Shrimp Gumbo from adashofsanity.com just seems to come together well. As the image suggests, the recipe is on the simple side and the key sources of protein are your sausage and shrimp.
But, don't let the simplicity fool you. There are still some attractive flavors in the recipe and you end up with a comforting meal that is easy to prepare and to eat. It's also perfect if you're looking for something hearty but don't want something beef-based.
Chicken and Shrimp Jambalaya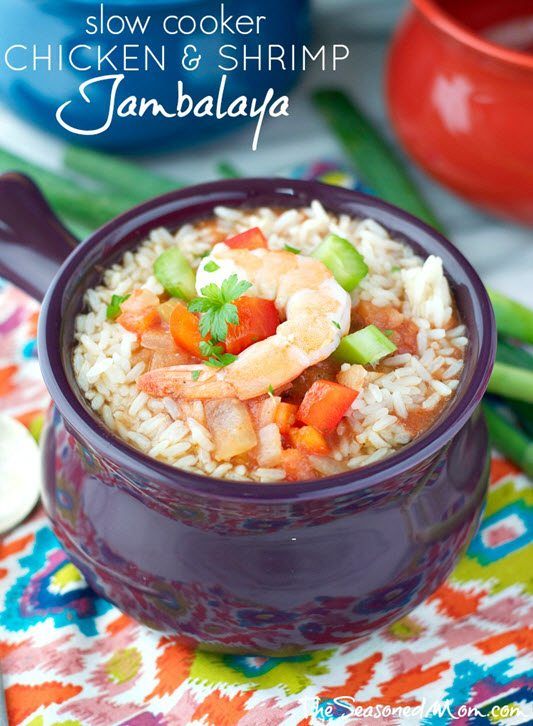 I've used variations on jambalaya in my own cooking but this recipe from theseasonedmom.com is a variation that I'm fond of as well. One key difference with this option is that there is no sausage involved at all, which is unusual. Instead, the dish relies on chicken and shrimp as the sources of protein. Seasoning is also used to make sure you're not missing any flavors just because there isn't any sausage present.
The end result is that this jambalaya is lighter than most, making it ideal when you don't want an especially heavy meal. Plus, the dish would be lower in calories. As such, it would be attractive to anybody who is actively trying to lose weight.
Garlic Butter Shrimp Quinoa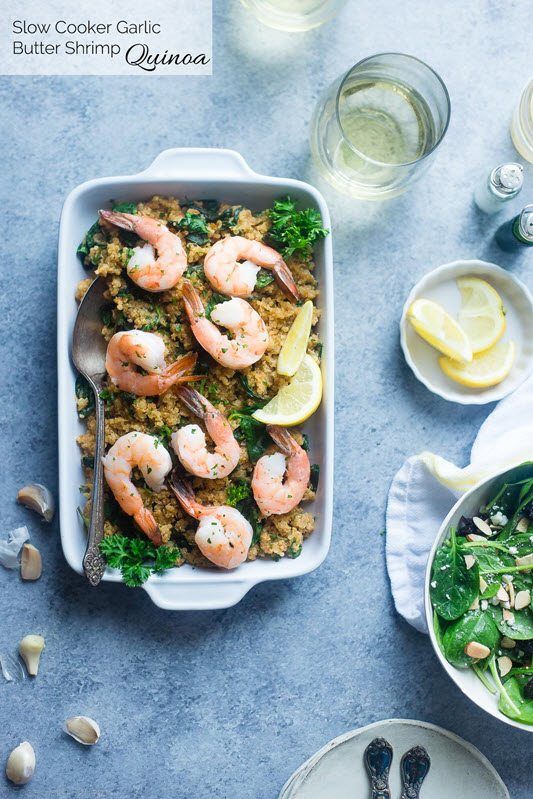 I love quinoa as a grain alternative and this Garlic Butter Shrimp recipe from foodfaithfitness.com is a great way to make an easy quinoa and shrimp meal. Even better than the dish itself are the garlic butter flavors.
Who doesn't love garlic butter, especially now that butter is starting to become popular again? For that matter, this recipe even uses the slow cooker to roast your garlic, so you end with an amazing flavor that perfectly matches the shrimp and the quinoa.