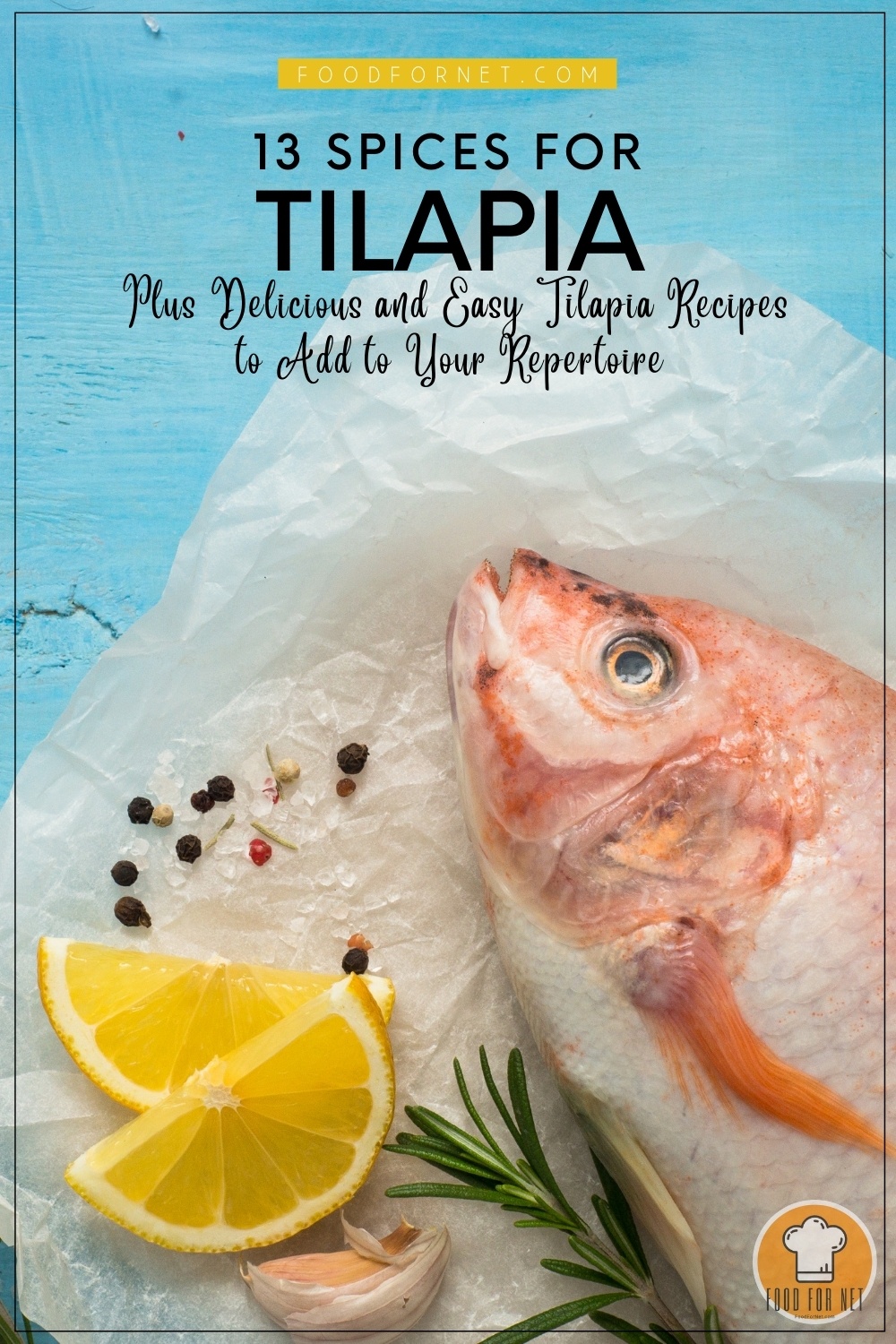 Tilapia is a mild-flavored white fish that has become a staple at dinner tables across the United States. And why not, it's high in protein, low in calories and fat, inexpensive, and with the right tilapia seasoning – absolutely delicious! Spices for tilapia range from the average stuff you'll find in your own kitchen, to the more exotic you may have to seek out.
At some point, since its popularity in 2002, it has become a popular type of fish behind tuna, salmon, and Alaskan pollock. Evidently, it has remained quite a favorite in the US given that it's also now farm-raised here. Tilapia is considered a sustainable farm-raised product because they are herbivorous fish and feeds on algae instead of feeds produced from wild-caught fish.
Tilapia is a good source of high-quality protein. In fact, a 116g fillet contains 23g of protein. Of the 111 calories that this tilapia portion size has, 85% is protein and 15% is fat. Tilapia also contains choline, niacin, selenium, phosphorus, and vitamins B12, B6, and D. And although salmon has 3 times more omega-3 fatty acids, tilapia has similar content to that of cod.
Eating tilapia pose many health benefits. For one its omega-3 fatty acids content helps benefits the heart by lowering blood pressure and cholesterol, reducing blood clotting and irregular heartbeats, and decreasing the risk of strokes and heart failure. Its protein content helps in building bones and muscle, healing tissue, digesting food, balancing hormones, and moving oxygen throughout the body. Tilapia is a good choice of fish to add to your high-protein diet.
You can buy tilapia fresh or frozen from the grocery store. Choose the ones with firm and shiny flesh, try to smell it too, avoid those which smell extra fishy. Check that the package is firmly frozen if you're opting for the frozen ones – don't buy partially defrosted or those with ice crystals in the package (more likely it's an old stock).
Another good thing about tilapia is its versatility in preparation. You can steam, sear, bake, fry, or even grill it. Stewing is also a great idea. As we said, it's very versatile. It even cooks in minutes, so it's perfect for really busy nights or hectic schedules. Having a handful of tilapia recipes in mind and a few fillets stocked in your fridge can be a lifesaver during impromptu dinners.
Choosing the right tilapia seasoning is easy to nail as well. Because the fish has mild flavor and taste, you can easily pair it with different spices – from the basic salt and pepper to the more flavor-packed coriander-turmeric-cayenne spice combo. You can practically try the spices you have been keeping in your spice cabinet all this time! If by any chance you need replenishing with your spices collection, simply order them online.
Adding a sprig of this and that herbs can also do wonders with your tilapia seasoning. You can use dried or fresh herbs depending on what the recipe calls for – but of course, you can always substitute one for the other. If you're in need of fresh herbs and want them delivered right to your doorsteps, simply order them online. Perhaps you would like to give these websites a try and see if they got the herbs that you need.
Here are just 13 of the best spices for tilapia. The accompanying recipes will give you an idea of how the spices actually work with the fish. Of course, you can always add or omit something to make it more up to your liking. Say, for instance, you're into spicy foods, then perhaps a teaspoon of chili powder is too tame for you, so feel free to adjust accordingly. You can simply use these spices and recipes as a guide in cooking your tilapia – who knows, maybe you can even come up with your very own!
Spices for Tilapia
Paprika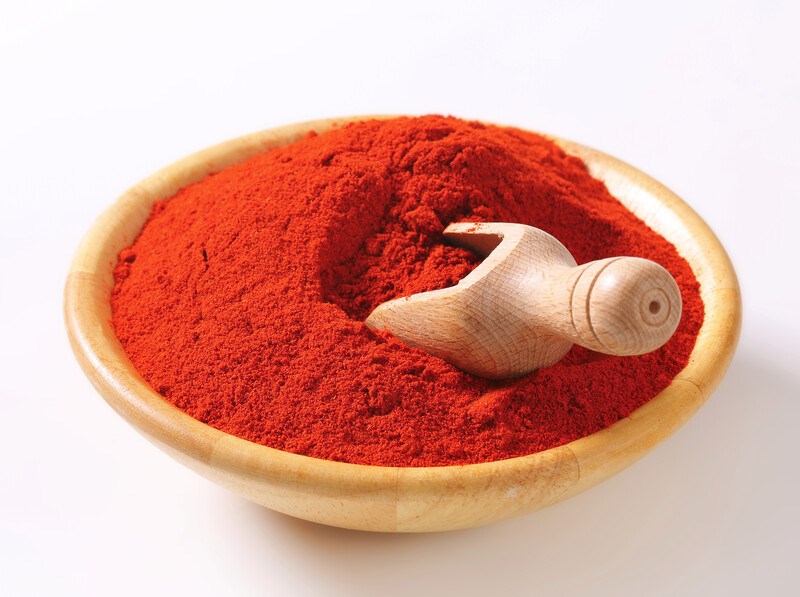 Paprika is made from the sweater and milder varieties of pepper that has thinner flesh. They are dried, sometimes smoked, and then grounded into a powder. Paprika has an earthy, peppery, and sweet taste, with a strong outdoorsy flavor when it is smoked.
Paprika contains antibacterial and antioxidant properties that help reduce the risk of heart diseases and cancer. It also aids in alleviating gas and in improving one's immunity.
This blackened tilapia is seasoned with a homemade spice rub that is simply a must-try. The fillet is pan-fried after it's been generously seasoned giving it a blackened appearance on the outside. It can be served over rice or mashed potatoes. Roasted veggies are also a great idea. Oh, and don't forget to squeeze lemon juice over cooked fillets.
Five-spice

Five-spice powder is a spice blend with cinnamon, cloves, star anise, fennel seeds, and Sichuan pepper. It has a distinct licorice-like flavor with hints of sweet and peppery notes.
It's rich in vitamin A, carotenes, pyridoxine, iron, manganese, and calcium. Because it's a mix of different spices, its health benefits also range from fighting inflammation, lowering blood sugar, easing pain, to relieving nausea.
A seasoned tilapia fish with five-spice, pan-fried, then poured over with a soy sauce and brown sugar mixture, and then topped with thinly sliced scallions. Sounds simple right? Well, it actually is that simple! Now all you have to do is serve the fillets with a hefty drizzle of the pan sauce.
Turmeric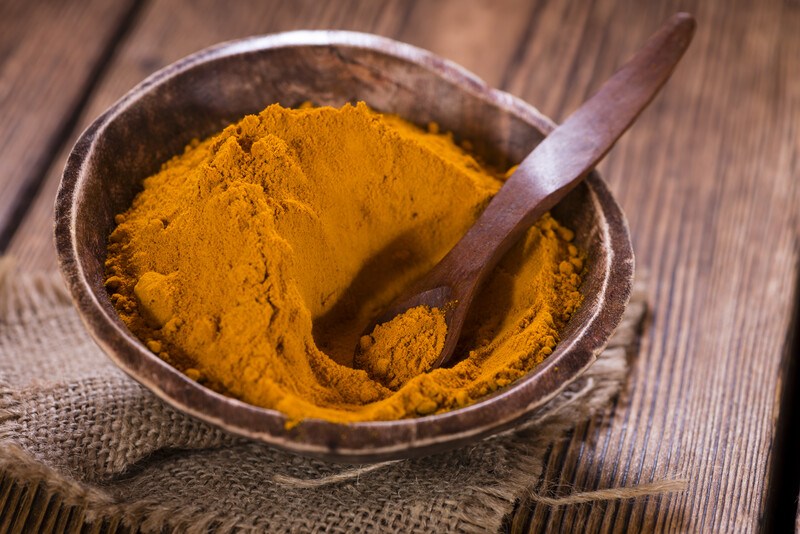 Turmeric powder is made from the rhizomes of turmeric which are dried and then grounded. It has a pungent and slightly bitter flavor with an earthy aroma.
Turmeric powder has antioxidant and anti-inflammatory properties as well as vitamins C and B6, omega 3 fatty acids, potassium, and selenium. It helps ease symptoms of osteoarthritis, treat or prevent diabetes, protect against heart disease, improves skin health, and protect against free radicals.
Perfect for the newbies in the kitchen, this turmeric-baked tilapia recipe is a great dish to practice on. Simply combine the ingredients and rub liberally on the fillet, bake for about 10 minutes, and you're all set. And did we mention it requires only a one-sheet pan? So easy cleanup as well, right?
Cayenne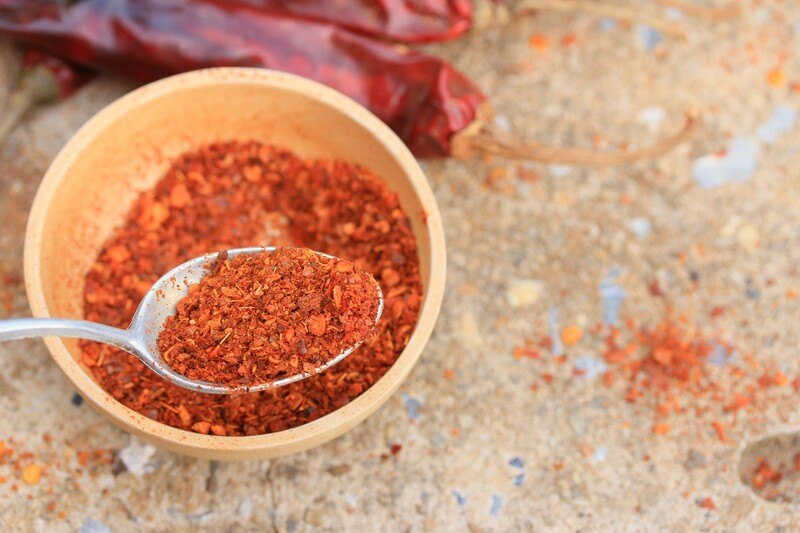 Cayenne powder is made from dried and ground cayenne pepper. In its powder form, it may also be a blend of different types of peppers. It has a spicy and earthy taste with a mild aroma in spite of its heat.
It's rich in beta carotene, lutein, choline, cryptoxanthin, and Vitamins C, and E. Cayenne aid in managing weight, supporting the immune system, relieving pain, easing cold symptoms, and fighting bacteria.
Who's up for some tilapia burgers? Yes, a tasty, filling, and a wonderful treat for sure. Nail the presentation and this can easily become a household favorite! The recipe calls for a pinch of cayenne but of course, you know the drill by now, feel free to adjust the measurements to your liking.
Sichuan peppercorns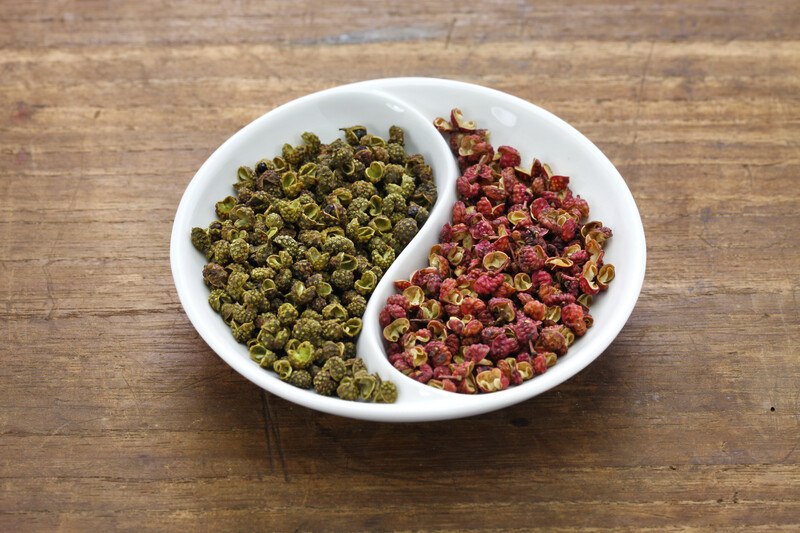 Sichuan pepper, although the name suggests it is not related to black pepper or chili pepper. It belongs to the family Rutaceae like rue and citrus. It has a citrus-like flavor with hints of lavender and pine.
Sichuan peppercorns are also known for their numbing effect because of their hydroxy-alpha sanshool content. It also contains vitamins and minerals and can relieve toothache and stimulate appetite.
This Sichuan-marinated grilled tilapia recipe may seem daunting but bear with it because, in spite of the long list of ingredients, it's pretty simple to make. And worth making as well! It goes well with noodle salad, rice, or perhaps garlic roasted or sauteed broccoli.
Parsley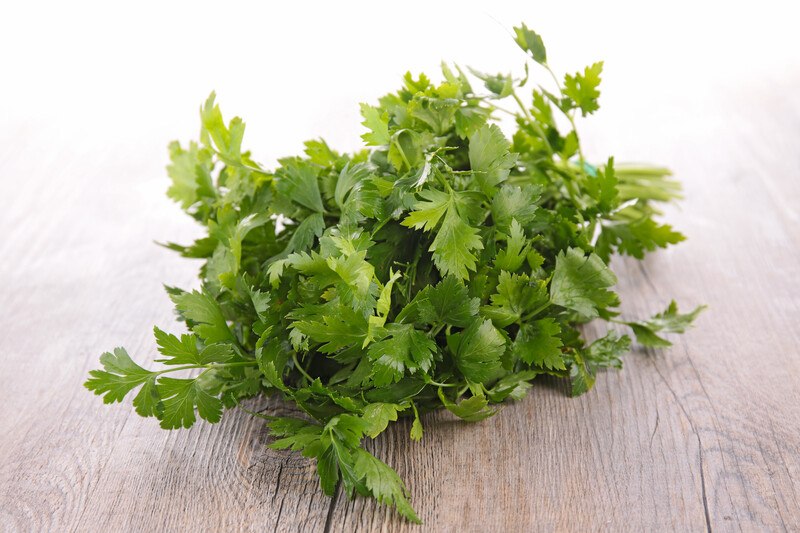 Parsley is an herb that is widely used in Brazilian, Mediterranean, Middle Eastern, and American cuisine. It can be used fresh or dried in cooking. It has a peppery and clean taste with hints of earthiness.
It's a good source of carotenoids, flavonoids, and vitamin C. It's also rich in vitamins K and A. Parsley improves heart health, supports bone health, has antibacterial properties, and nutrients that support eyes' health.
A simple yet delicious baked tilapia with fresh herbs will surely make your day. Simply seasoned and simply cooked. Sometimes simplicity is really the key. The tilapia fillets are baked with salt and pepper, mayonnaise, and fresh parsley and dill. Now, all it needs is a wedge of lemon for serving!
Sumac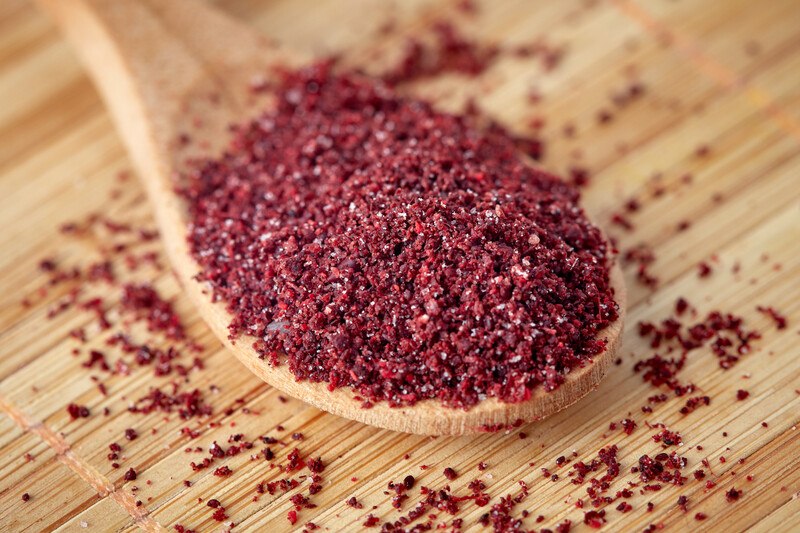 Sumacs are the dried and grounded fruits of the dioecious shrubs and small trees in the family Anacardiaceae. It's a popular spice in Middle Eastern cuisine. It has a pungent, tart, and lemony flavor.
It's rich in antioxidants and also aid in boosting heart health, lowering blood sugar levels, easing digestion, and calming muscle aches.
Lighten up your dinner table with this bright and citrusy dish called sumac tilapia with roasted fennel and lemon. All it needs for tilapia seasoning is sumac, salt, and black pepper. And just like that, you're already off to a delicious start. The lemon slices and fennel of course add a refreshing flavor to the dish. They also perfectly compliment sumac to a tee.
Mustard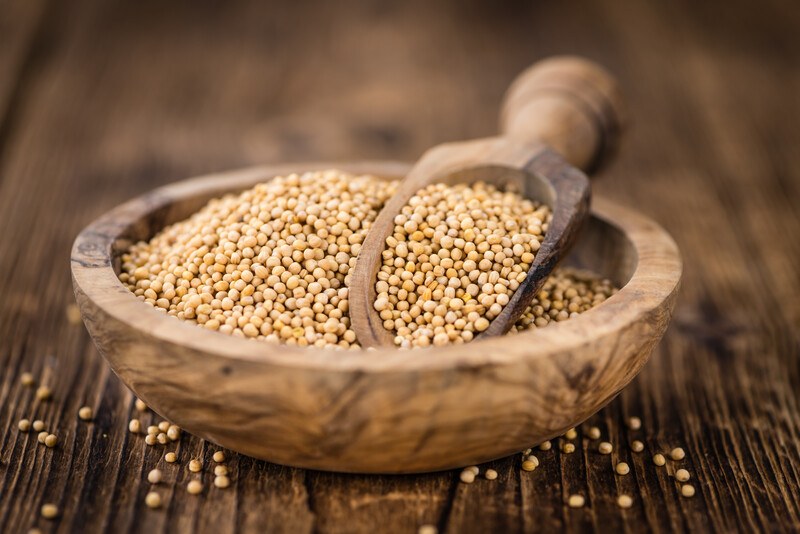 Mustard seeds come from different mustard plants. The yellow mustard seeds have a mellow taste with hints of sweet and spicy taste while the brown and black mustard seeds are hotter and have a bitter flavor.
These seeds are high in calcium, iron, manganese, and omega 3 fatty acids. It's also a good source of protein and dietary fiber. It helps in relieving headaches, easing digestion, and supporting cardiovascular health.
Now, this oven-fried tilapia recipe is not joking when it says 'lots of spice' because it does have quite a list of them. Along with mustard, it also includes paprika, onion powder, garlic powder, pepper, cumin, basil, Italian seasoning, and dried parsley.
Cumin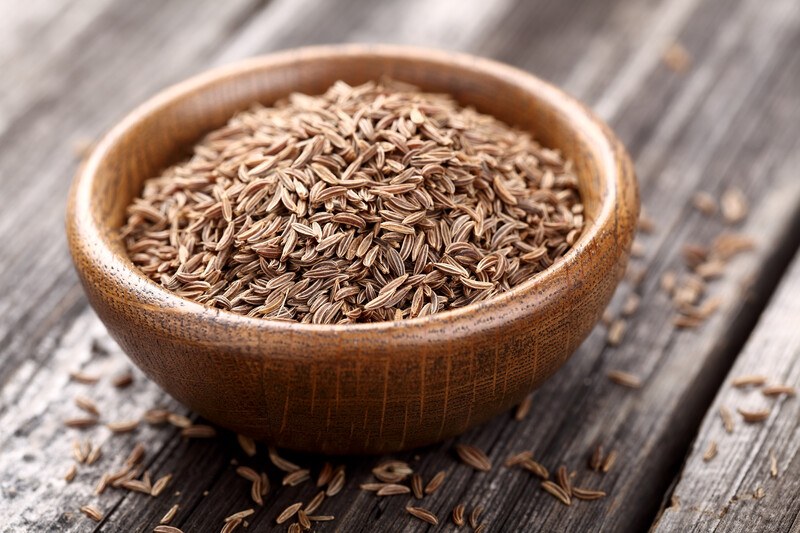 Cumin is the dried seed of Cuminum cyminum plant. This oblong, yellow-brown, and ridged seed actually resemble caraway seeds. It has a warm and earthy flavor with hints of sweetness and bitterness.
It's a good source of iron, calcium, phosphorus, magnesium, and vitamins A, B6, C, E, and K. Cumin helps in promoting healthy digestion, fighting bacteria and parasites, controlling blood sugar, and lowering cholesterol levels.
This blackened tilapia is seasoned with a cumin-cayenne spice combo and is cooked via broiling to make it even faster and easier. Talked about quick dinner ideas, right? You'll surely have plenty of time to whip a quick side dish to go with your fish.
Garam masala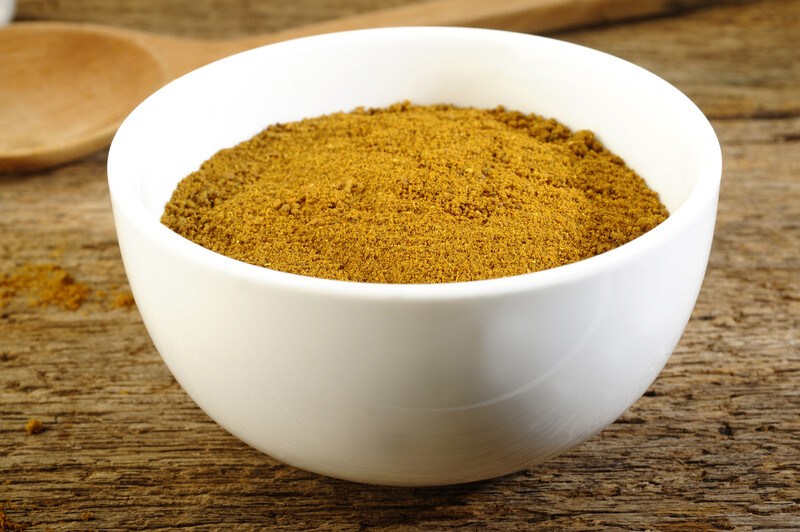 Garam Masala is also a spice blend. It has fennel seeds, bay leaves, cloves, and black and white peppercorns. Garam masala when compared to curry powder, has a deeper color and is also sweeter and spicier in taste.
It's rich in antioxidants and anti-inflammatory properties. Its health benefits also range from aiding digestion, regulating blood pressure, enhancing nutrient absorption, and reducing inflammation.
Baking tilapia is kind of like a go-to cooking method for this fish simply because it's – well, simple. You can level it up though by trying different spices, this particular dish simply uses garam masala. And yet again, as simple as it may sound, it just works!
Thyme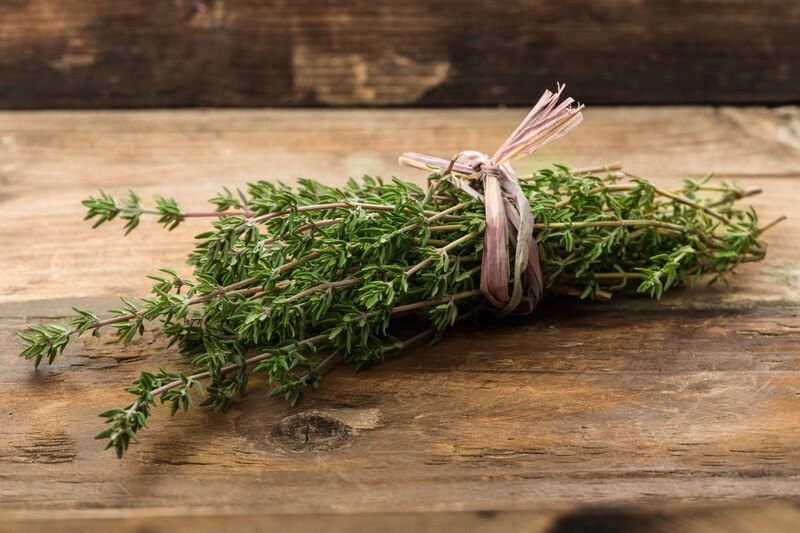 Thyme is an herb that is closely related to oregano and part of the mint family. It has an earthy, sharp, and minty flavor with notes of sweetness and pepperiness.
It's a good source of vitamin C, vitamin A, fiber, copper, iron, and manganese. Thyme helps in stopping cough, lowering blood pressure, and a good mood booster as well.
Here's another simple yet delicious oven-baked tilapia recipe. Aside from salt and pepper, it's seasoned with thyme along with oregano and paprika and then poured with a mixture of butter, garlic, and lemon juice, and zest before baking. After about 12 minutes, it can already be served with a sprinkling of pepper flakes, parsley, and some lemon slices.
Chili powder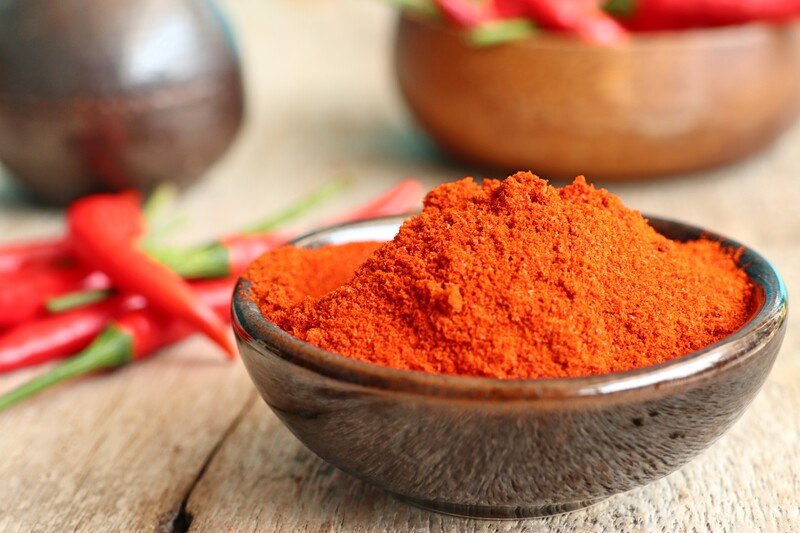 Chili powder comes from dried and grounded chili peppers. The chili seasoning mixes purchased commercially are usually a blend of chili powder plus other spices. It tastes mild to moderately spicey depending on the amount of cayenne pepper in the blend. Because of the addition of other aromatic and savory spices in the blend, it also has that Tex-Mex flavor.
It's a good source of vitamins A, B3, B6, C, and E. It also contains fiber, calcium, magnesium, and phosphorus. It aids in increasing metabolism, reducing food cravings, and aiding digestion.
This baked tilapia in addition to salt and pepper is seasoned with chili powder, cumin, cayenne, olive oil, and lime juice. What sets it apart even more from other baked tilapia recipes is the avocado crema. It simply goes well with the seasoned tilapia! Can be served with rice or vegetables.
Curry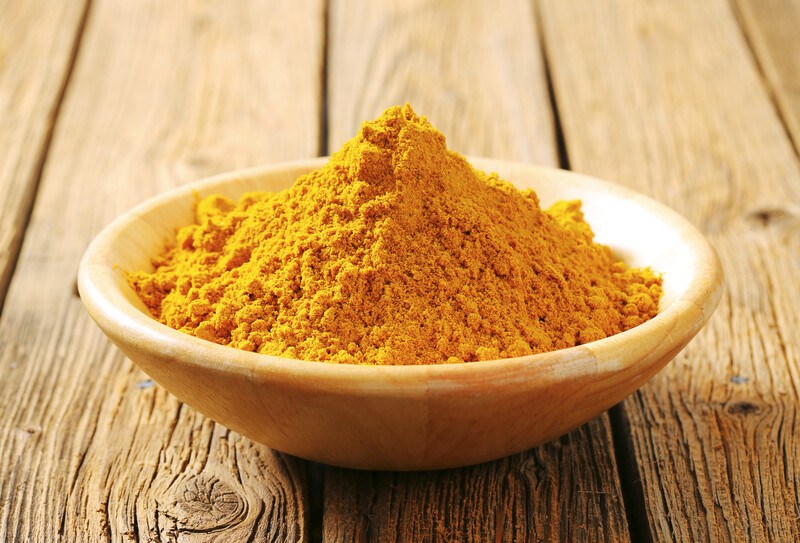 Curry powder is also a spice blend that originates in India. It usually contains cayenne, turmeric, cumin, ginger, and garlic. Flavor varies depending on the spices used in the blend but generally, it has a deep and earthy flavor with hints of sweetness.
Curry powder is rich in antioxidants and anti-inflammatory properties. Its health benefits range from battling bacteria to reducing inflammation, aiding digestion, and fighting cancer.
For an Indian-inspired tilapia tikka wrap recipe, try this one. The curried pan-fried tilapia in those flour tortillas, topped with the sweet and spicy mango chutney is an absolute must-try. A great fish taco recipe to add to your taco dishes collection!