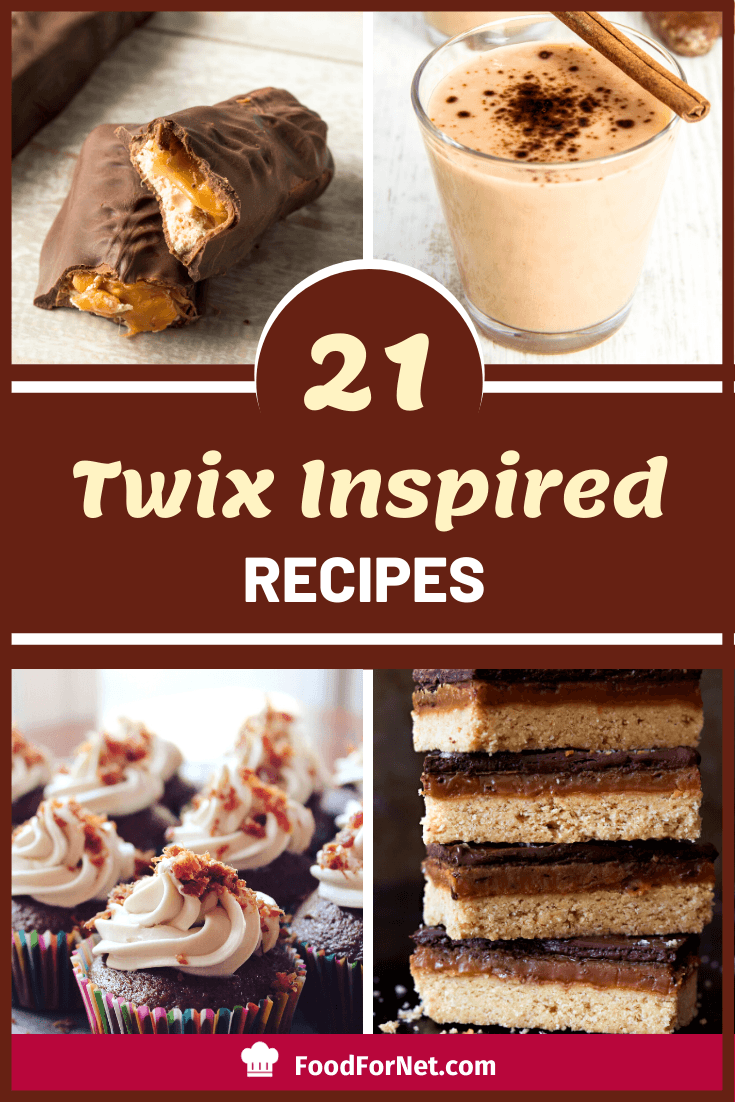 One of my all time favorite candies, maybe even more so than Snickers, Twix is a unique candy 'bar' that started in the UK in 1967, and will be around for another century because the love for crunchy cookies topped with caramel and chocolate is not limited to a single generation.
There are probably 50 different variations that have been introduced over the years, including peanut butter, fudge, cookies & cream, gingerbread, dark chocolate, white chocolate, coffee, mint, and coconut flavors. However, the original remains the best (in my opinion)
Here are 21 different unique recipes that use Twix as their inspiration. There are cakes, brownies, milkshakes, shots, pies, and even raw, vegan, and gluten free versions of desserts.
Twix Inspired Recipes
Twix Cookie Cups
Homemade Twix bars
Caramel Twix Cookies
Raw/Vegan Twix Bars with Banana + Date Caramel
Twix Brownie Bites w/ Chocolate Caramel Buttercream Frosting
Twix Cheesecake Pie
Vegan Gluten Free Twix Bars
Twix Cocktail
Twix Brownies
Candy Bourbon Milkshake
Twix Brownie Trifle
Twix Parfait
The Twix Shot
Giant Party Twix Bar
Twix Cakes of Instagram
A whirlwind of decadence
Apparently potato chip Twix cakes are a thing now…
Looks like a cheesecake with Twix bars mixed in
Are those human sized portions?
Twix topped with more Twix. 10/10 would eat.
Twix-ception
Twix-ception
Video: How to smoke a Twix bar
Twix Cookie Cups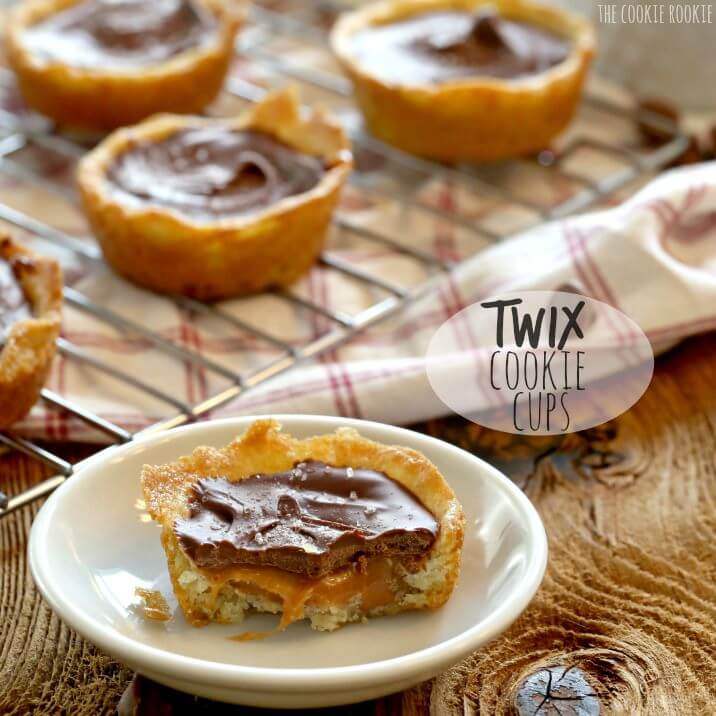 Labeled as the "best and easiest" recipe on her website, Becky starts us off with high expectations for her Twix cookie cups recipe. Using real caramel chews, milk chocolate, and a sugar cookie crust, I think she might be right! I'm seriously hungry right now so it's really hard to say much else other than these look delicious. Get the full recipe and instructions from thecookierookie.com
Homemade Twix bars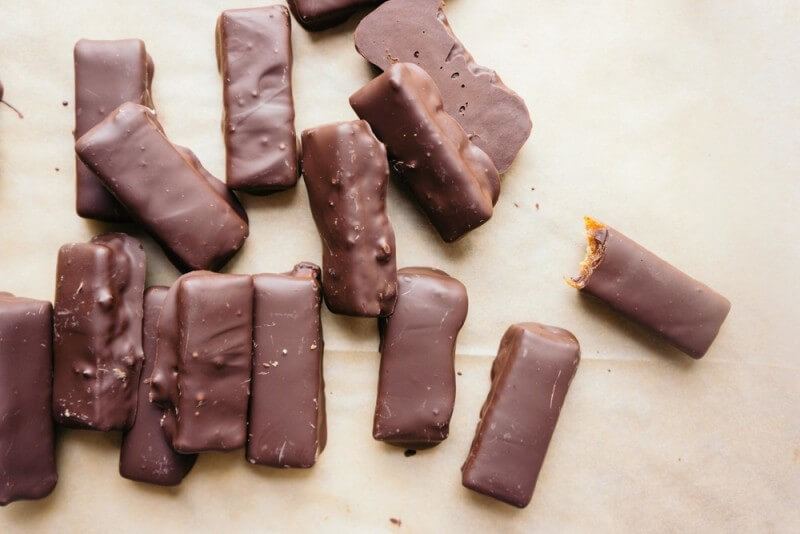 Researching this recipe I came across a lot of homemade Twix recipes but none came close to looking like the original as much as these did. I especially loved that she made her own cookie base (although I won't blame you for cheating and buying something). If you want to make everything from scratch though, this is the way to go. See how she did it at lovecommacake.com and take a moment to admire the chocolatey goodness in the first picture on the page.
Caramel Twix Cookies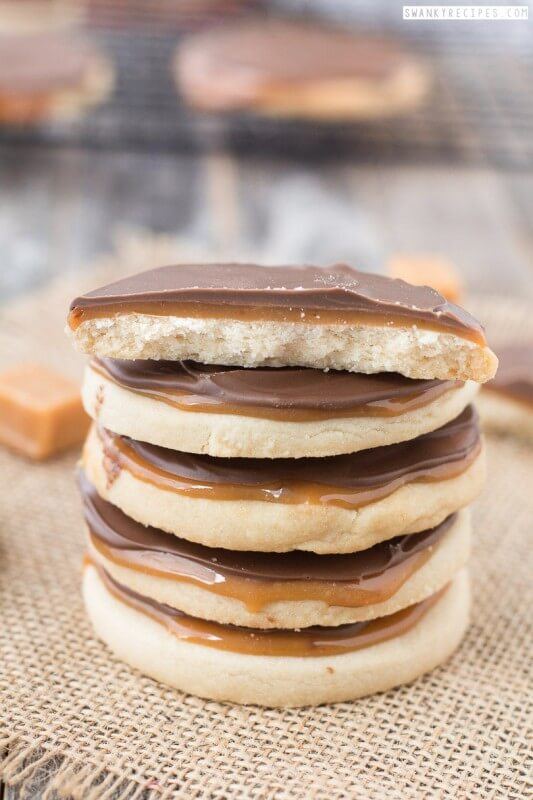 This recipe uses homemade shortbread cookies instead of sugar cookies, but the principle is similar. In fact, spelled out like this, you could probably whip up some amazing Twix cookies with just about any type of cookie, some caramel chews, and melted chocolate ships. Of course, making it from scratch isn't that hard and more fun anyway. See how Jessica does it at swankyrecipes.com.
Raw/Vegan Twix Bars with Banana + Date Caramel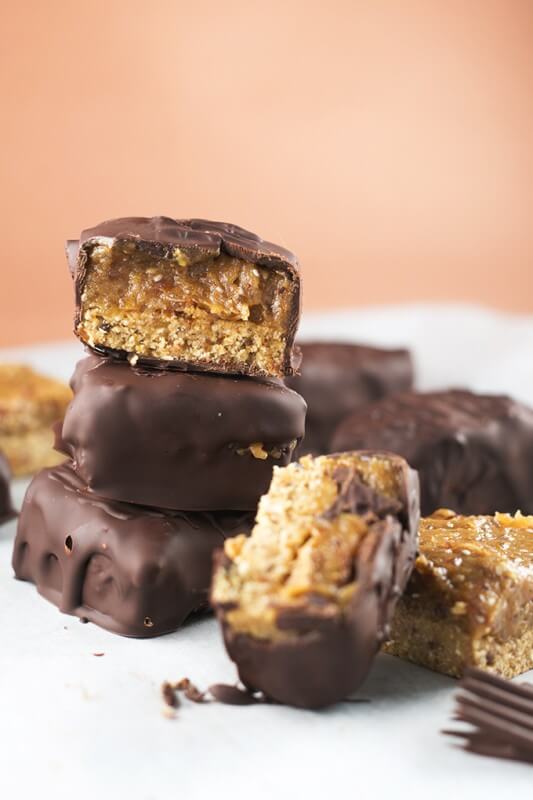 For the raw vegans in the house, I've got you covered with these lovely treats. Though I'm neither raw nor vegan, I always love to see the creative ways they think of replacing ingredients I'd normally think were irreplaceable.
Using a banana/date blend to substitute caramel was pretty smart, and I'm sure covers the sweet gooeyness of Twix pretty well. Get the full recipe from crazykitchen.com, and even if you don't have any diet restrictions, these could still be fun to try.
Twix Brownie Bites w/ Chocolate Caramel Buttercream Frosting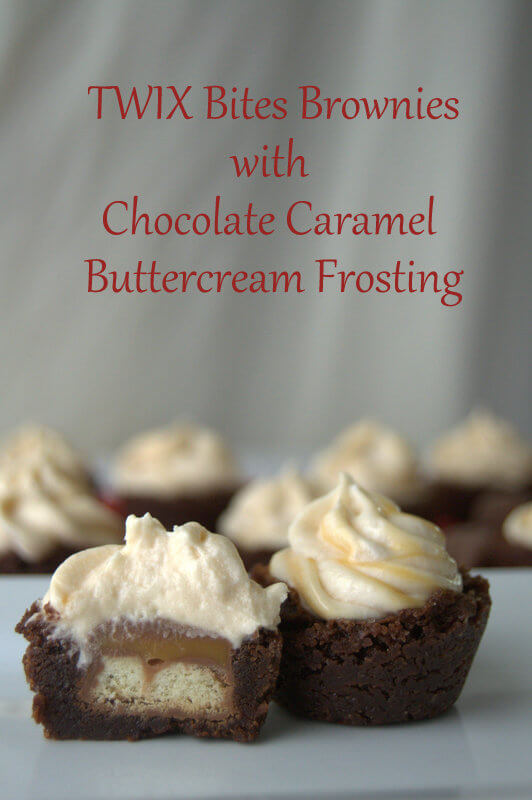 Anyone who chomps into these is going to pleasantly surprised to find real Twix bites inside! Check out how Lynn makes that chocolate caramel buttercream frosting is at 365daysofbakingandmore.com.
I love the way she adds a bit of salt to it to get that salted caramel flavor, and the cream cheese is probably what makes it look like thick, tasty frosting rather than the stuff you get on sheet cakes from costco.
Twix Cheesecake Pie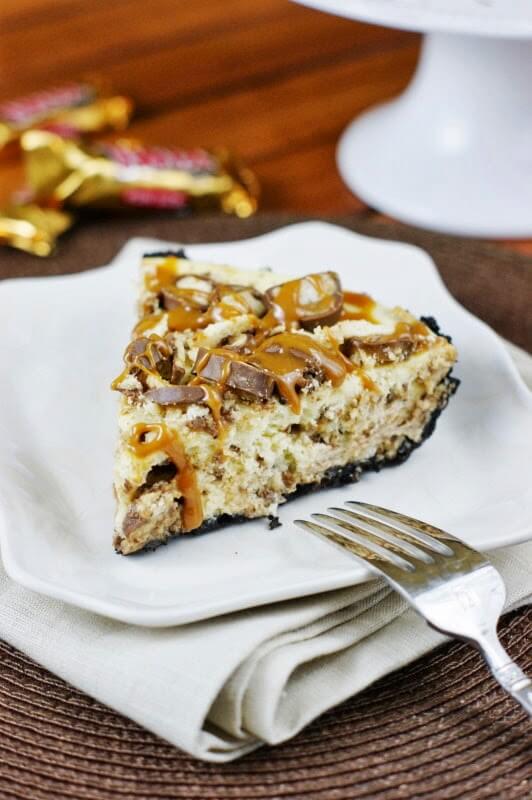 If you follow any recipe roundups on Food For Net then you know that pies are my weakness (or my strength?). Simply put, pies usually win any comparison contest. This Twix recipe roundup is no different. Yes, that's a chocolate cookie pie crust you see there, and yes, it's a cheesecake base. Learn how to make the rest from thekitchenismyplayground.com.
Vegan Gluten Free Twix Bars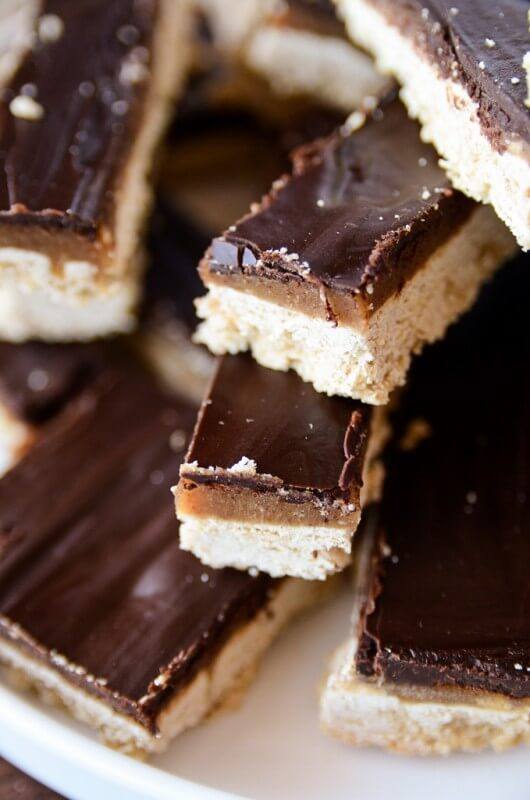 Another home run for the healthy people, these are a vegan, gluten free version of our favorite candy. There are instructions on how to create the gluten free shortbread crust, as well as how to make your own vegan caramel sauce over at blissfulbasil.com. I'm glad there are smart food artisans like Ashley to figure this stuff out, because this is a fantastic recipe.
Twix Cocktail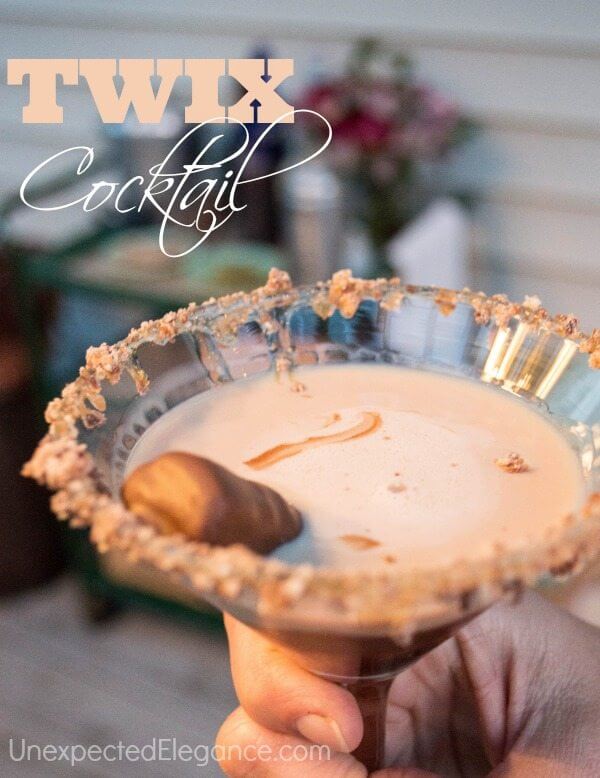 Another favorite feature of my roundups is including one (or more) alcohol infused recipes. Never heard of a Twix cocktail? I'm pretty sure you're going to like it. Just be careful to not munch too hard on the rims of the Twix-encrusted glass! Find out how to make it at unexpectedelegance.com
Twix Brownies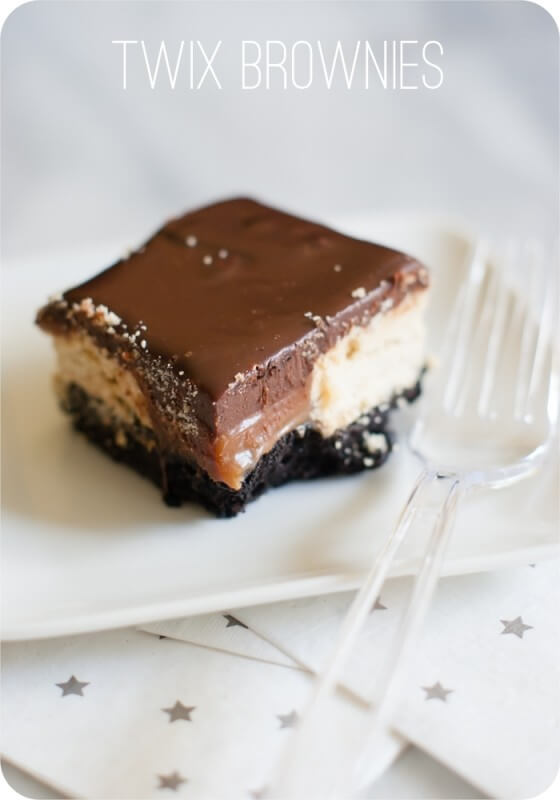 Another decadent creation, and a twist on Twix brownies, this recipe calls for real shortbread cookies, melted caramel sauce, and a fudge topping. See how it's done, in step by step photos, at bakeat350.blogspot.com. Bridget wasn't kidding when she coined the phrase "ohmygoshyoumustmaketheseimmediately".
Candy Bourbon Milkshake

To be honest, this is the first time I've heard of booze-infused milkshakes, and I'm really excited to try one. Brandon says that you can use any candy you want – so get creative! However, the salt, chocolate, and caramel is something that's going to immediately pair well with darker spirits, especially the smokey sweet flavor of bourbon. See how it's done at kitchenconfidence.com and impress your friends.
Twix Brownie Trifle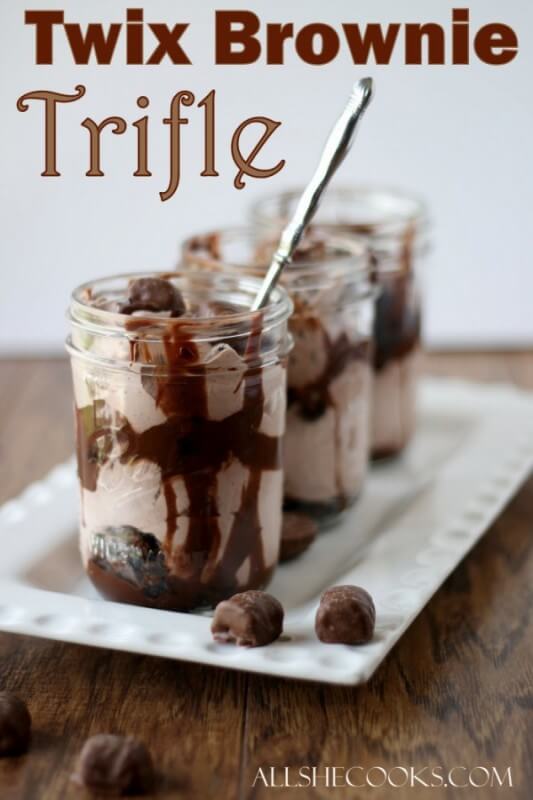 Wow, there's a lot of chocolate going on here. I didn't really realize how much until I started to read the recipe. There's Twix bites in the brownies, a chocolate ganache, and the cream is whipped topping mixed with insatnt chocolate pudding mix. The you top it with more bites (shown in the picture). Mmmmmm. Maybe it could use some chocolate chips and some caramel sauce? Ok, let's not go overboard 🙂 See how to make this lovely treat at allshecooks.com
Twix Parfait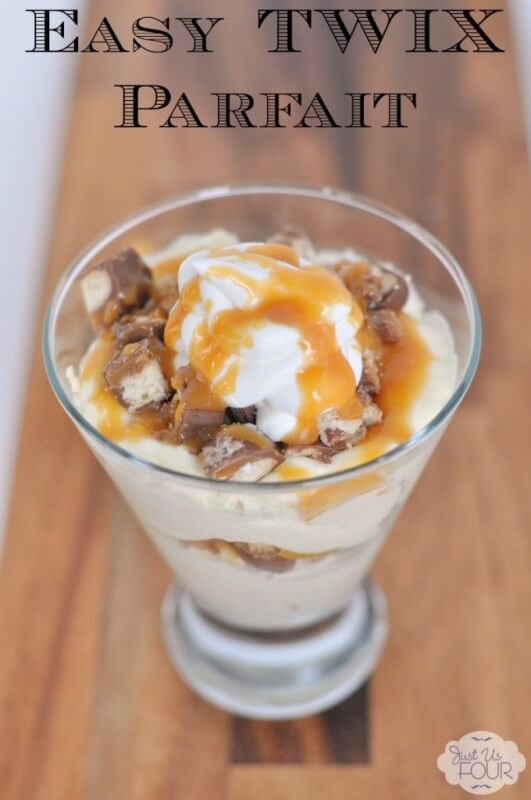 These Twix Bites are seriously popular! In fact, I think all the recipes here that called for store-bought Twix used the bites instead of the bars. Hm. I guess I'll have to pick some up the next time I bake. This Twix Parfait uses cream cheese and vanilla pudding to achieve a creamy, satisfying texture. It's super easy to make, so check out the full recipe (link above) and make your own tonight!
The Twix Shot
Giant Party Twix Bar
Twix Cakes of Instagram
A whirlwind of decadence
Apparently potato chip Twix cakes are a thing now…
Looks like a cheesecake with Twix bars mixed in
Are those human sized portions?
Twix topped with more Twix. 10/10 would eat.
Twix-ception
Video: How to smoke a Twix bar
Apparently the kids are smoking candy bars these days. I guess it's better than drugs. LOL. Stop pretending you don't want to try it now.
Related