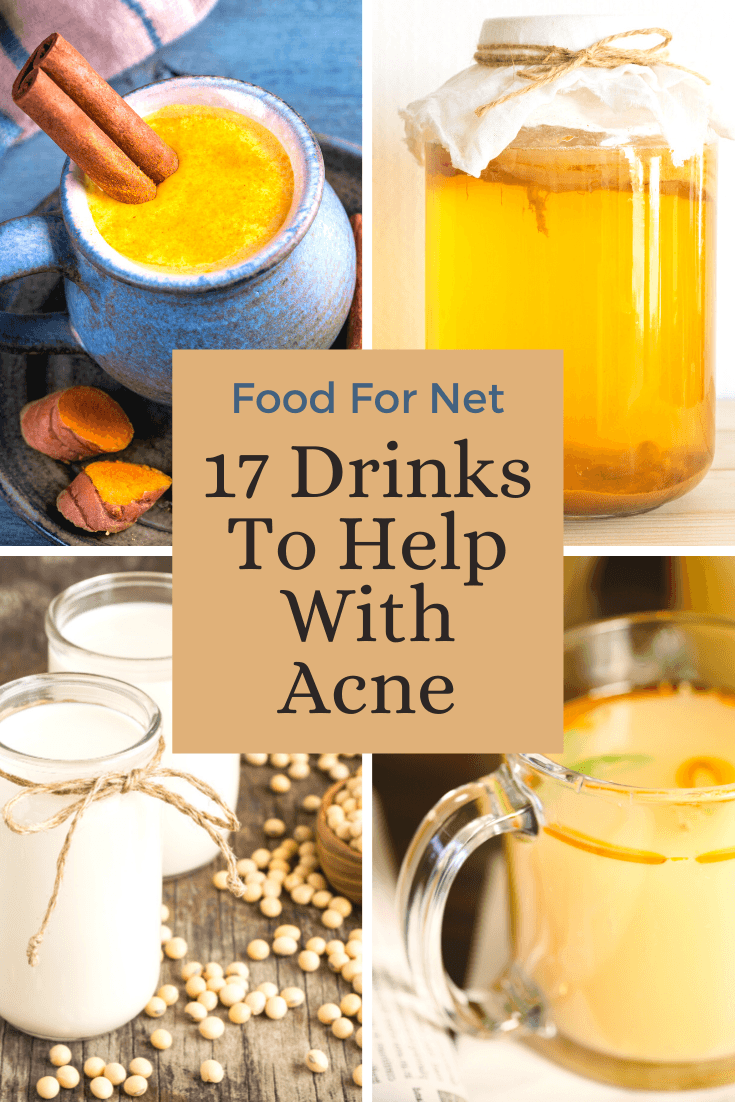 Acne is a frustrating and embarrassing problem, one that sometimes just won't go away. Even all the best acne creams in the world might do nothing at all, which is frustrating, as they're also expensive. Choosing drinks for acne can be a much better solution.
Many of these are inexpensive and are easy to find. They have other advantages too, like being good for your skin. Some will even help to improve your health.
Of course, there's no guarantee that any of these drinks will clear your acne up overnight. It might also take some trial and error to find the best option for you, as acne can have difference causes and solutions. The best approach may simply be to include some of these food drinks in your diet regularly. Doing so may help to prevent any acne recurrence. Combine with these foods for acne, and a daily skin routine for a solid anti-acne regemin.
In fact, having some of these drinks regularly might stop you from getting acne in the first place. They're also healthy options that tend to taste good. What do you have to lose?
Drinks For Acne
Water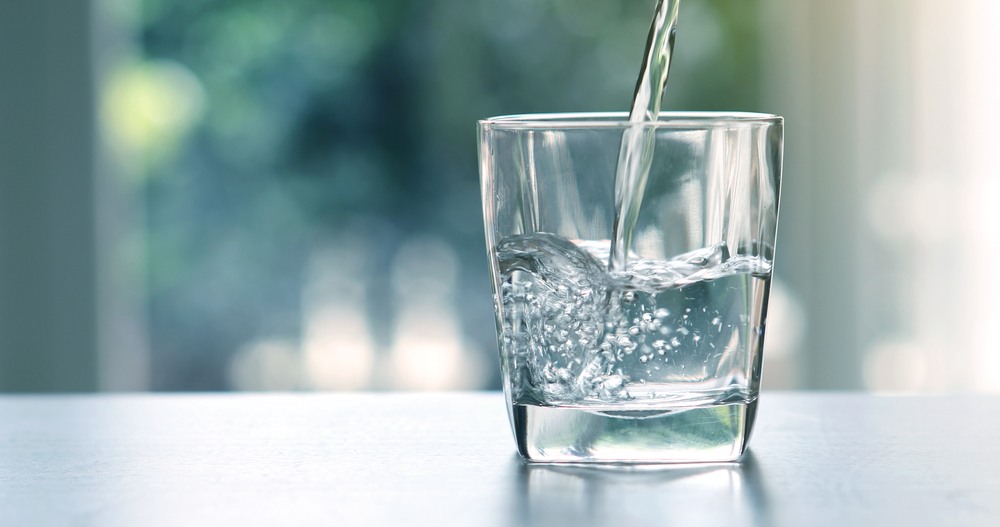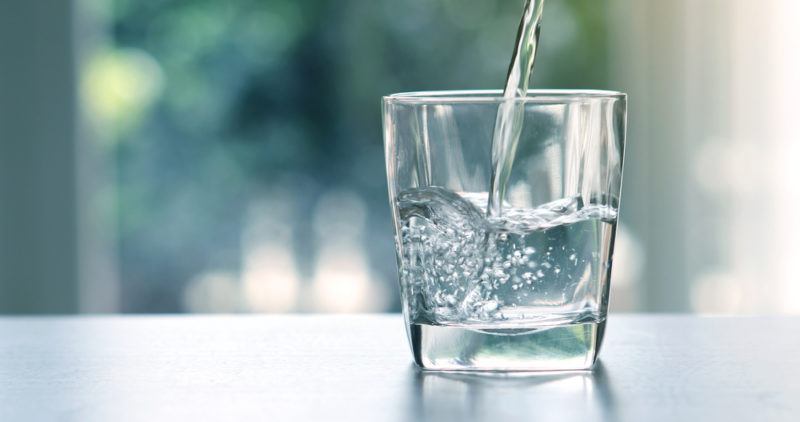 Water is the simplest way to clear up acne and shouldn't be underestimated. After all, water helps keep your skin hydrated, can improve your immune system, and helps your body deal with toxins. All of those effects can lead to improved skin health and less acne.
If you find water boring on its own, try improving the flavor.
The simplest way is to add a little lemon juice in. Doing so gives you lemon water, which is often promoted for health benefits anyway.
Infused water is another option too. This involves placing pieces of cut up fruit in your water and leaving them to soak for at least a few hours. The water ends up taking on some of the flavors of the fruit you included, making it much more interesting than plain water. You can even add herbs in as well or some vegetables, like cucumber.
Don't forget about seltzer water either. This is literally just carbonated water with nothing added. The bubbles can make the water seem more refreshing and enjoyable.
If you're going to use sparkling water, make sure you check the ingredients label first. Many products are just water or perhaps water with some added minerals. Other products use artificial flavors or other additives. These ones aren't as good for you.
Chrysanthemum Tea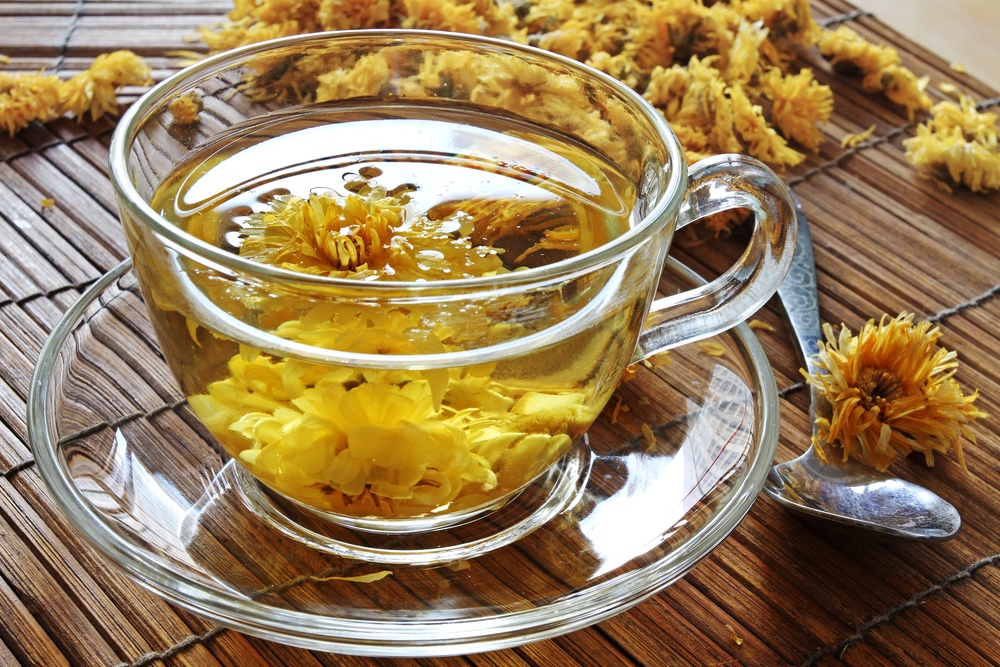 This type of flower-based tea is popular in China and has a long history in Chinese medicine. It's starting to be found elsewhere too, partly because the tea may help with high blood pressure, acne, diabetes, and other health challenges.
There is little evidence for any of those effects, but the same pattern is true for most herbal and flower-based teas. That's not so surprising, as there are countless herbs, spices, and flowers out there, many of which are used in teas. It would take lifetimes to research each one of these in-depth.
Regardless, herbal and floral teas are all caffeine-free ways to increase your water intake and get some healthy compounds from plants. Some of those compounds could help with your acne, so why not try them out?
Chrysanthemum tea itself tastes similar to chamomile, although some people enjoy the flavor more than others. If you try it and don't like the tea, why not look for a blend that includes chrysanthemum and some other ingredients?
Anyone with a ragweed allergy should be careful with the tea, as it can set off a similar response. Thankfully, plenty of other herbal teas won't set off the allergy, so your options aren't limited.
Spearmint Tea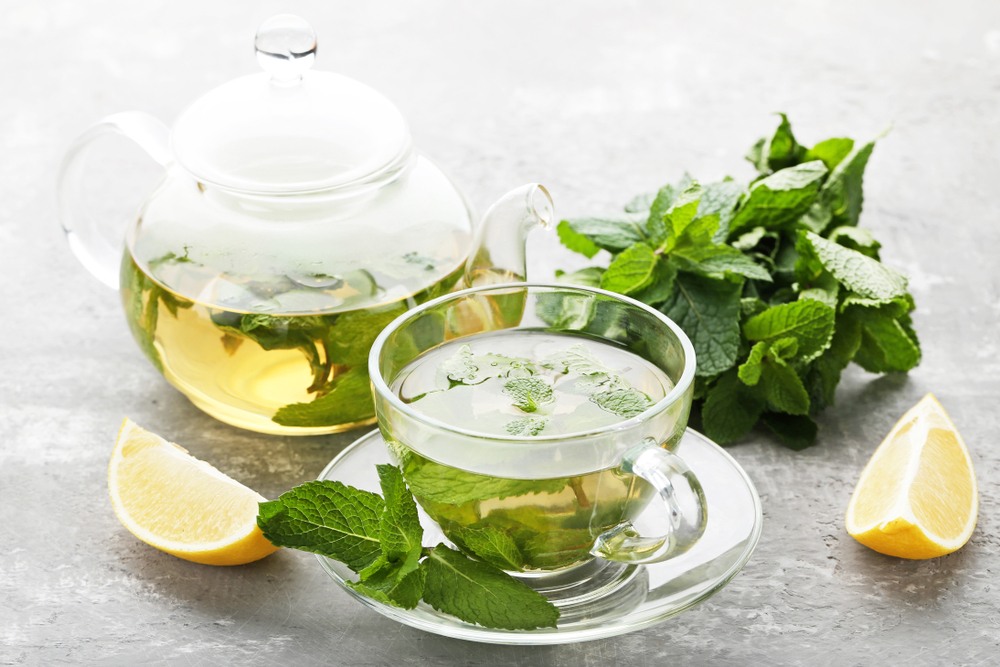 The mint teas, including spearmint tea and peppermint tea, are often linked to health benefits, including the chance to help with hormone levels and decrease inflammation. The antioxidants in spearmint tea could also be relevant for acne.
And, of course, the tea will naturally help you to stay hydrated.
Some recommendations suggest drinking multiple cups of tea to see any benefits to your acne levels. If you do so, pay close attention to how your body responds for the first few weeks. While herbal teas are safe enough, having high doses regularly can sometimes have unexpected side effects.
Green Tea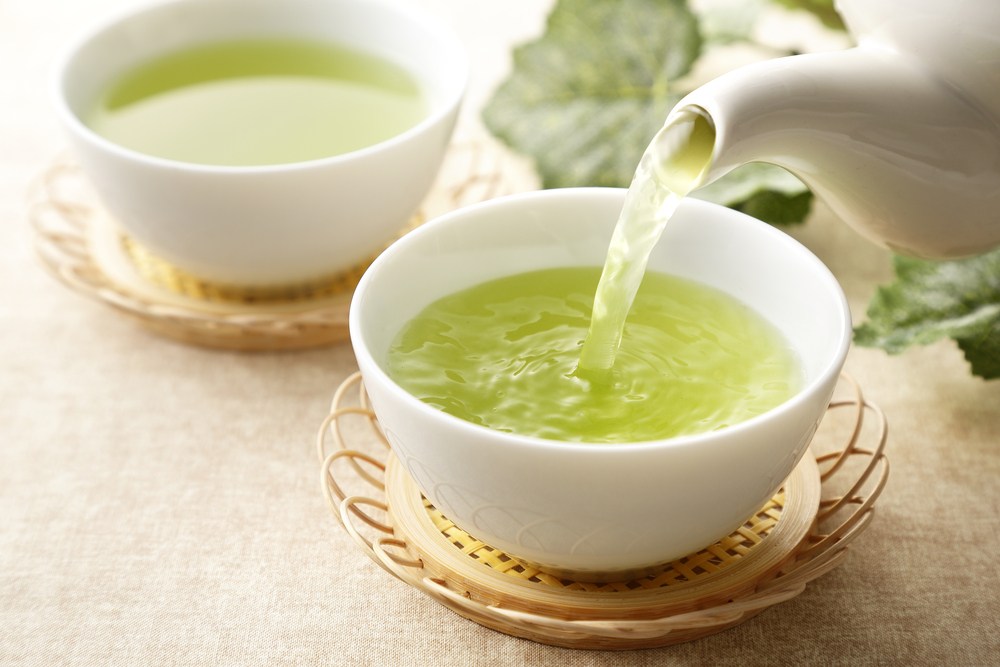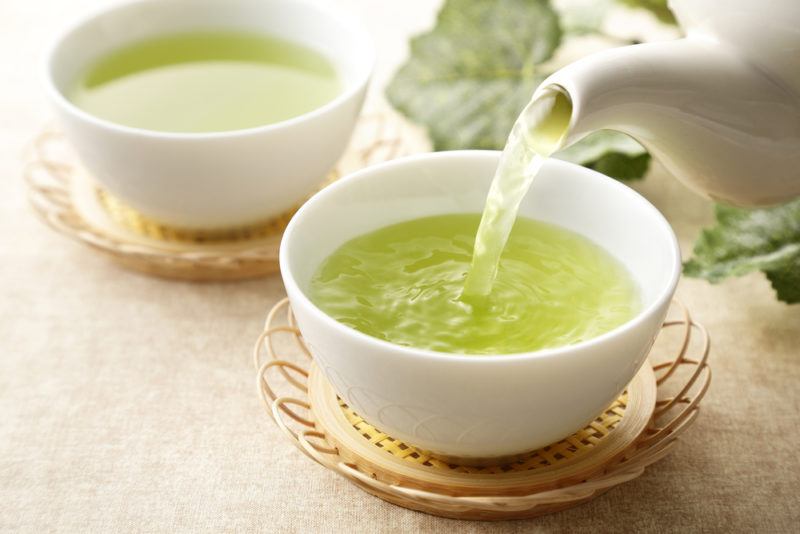 Green tea can be particularly relevant, as it has been linked to so many health benefits. Many of the advantages come from its high antioxidant content, along with EGCG (epigallocatechin gallate), which is the active ingredient in tea leaves.
Regular green tea isn't your only option. You can also turn to matcha green tea. Matcha is a more concentrated source of the beneficial compounds from green tea. It has a different flavor profile too and can be used in more ways, like creating a matcha latte or a matcha smoothie.
The versatility and flavor of matcha can make it more appealing than regular green tea, especially if too warm to be sitting down with a hot drink.
Other Types of Tea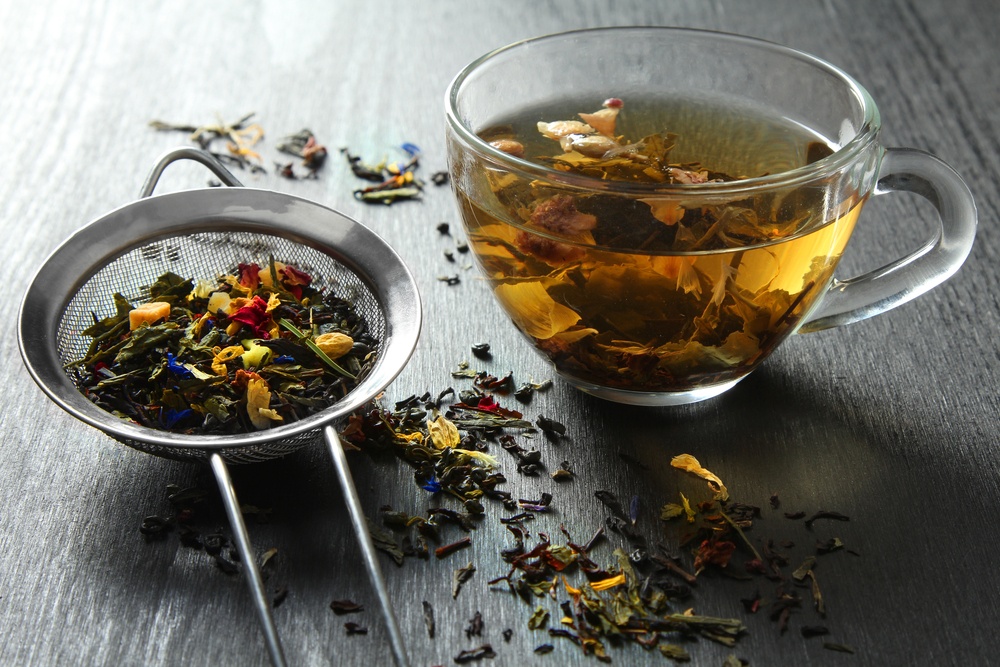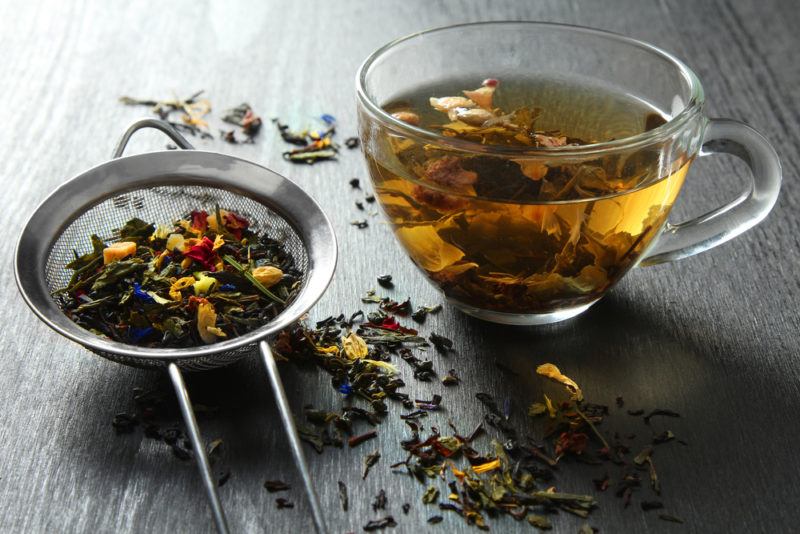 Honestly, most types of tea will be good for your acne, including types that rely on tea leaves and herbal teas. After all, making tea involves steeping leaves, twigs, petals, or flower buds in water and then consuming the finished drink.
Doing so will always provide you with plenty of water. You'll also be getting antioxidants and some interesting plant-based chemicals in the process. Some of these could easily help with your acne.
The main caveat is that you should always watch how your body responds, particularly to herbal teas. While the compounds in herbal tea are often good for you, they can cause side effects or interact poorly with medication. It's also best to start slowly and give your body time to adjust to any type of new tea,
Fruit and Vegetable Juice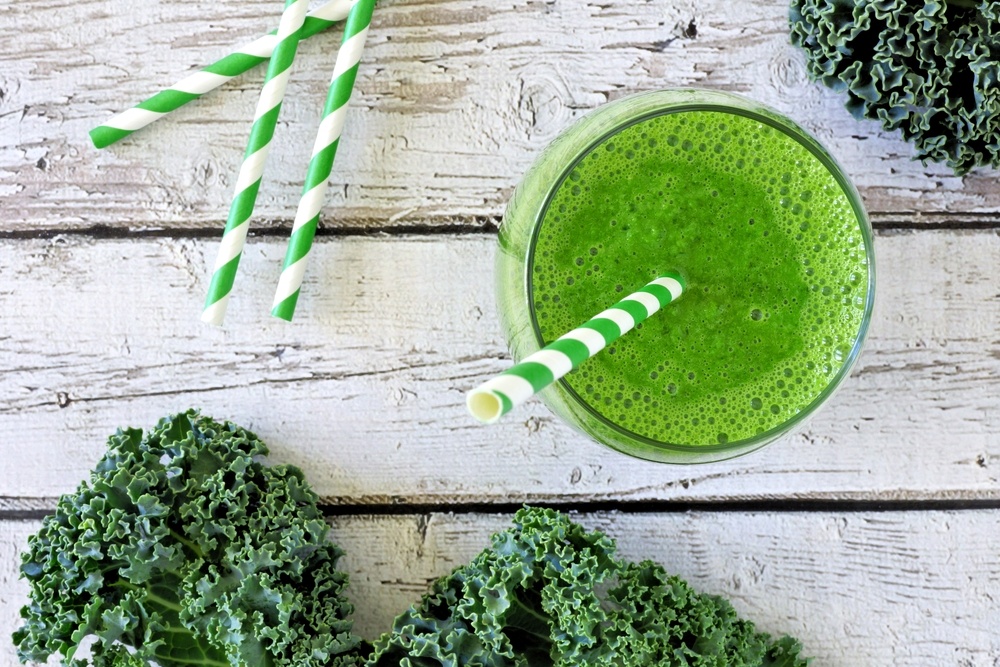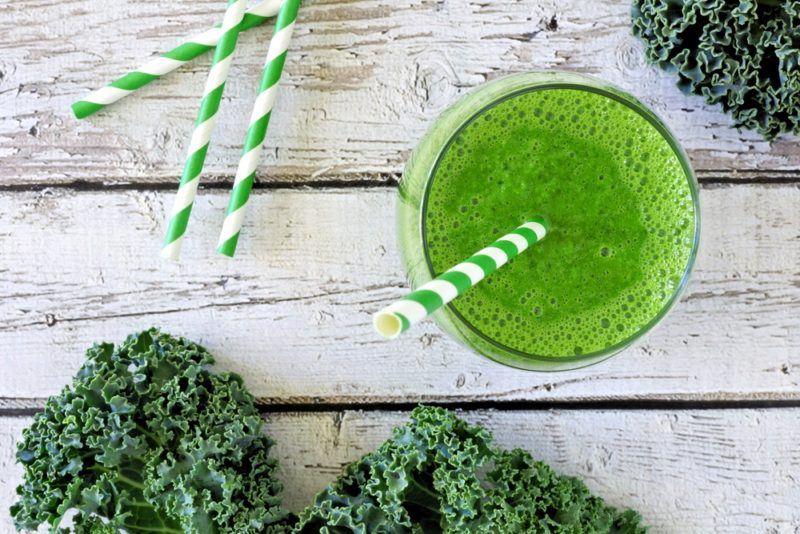 Drinks like water and herbal tea help hydrate you, but this isn't the only important outcome. You also need to keep up with your vitamin and mineral intake, including vitamin C. Getting the right balance of nutrients is essential for keeping your body healthy and, thus, prevent acne.
The trick is to choose what you drink carefully.
Fruit juice on its own can be problematic, as it can be high in sugar. In fact, despite its nutrients, a glass of orange juice isn't that much better for you than one of soda.
It's better to look for combo drinks, particularly those that include cold-pressed fruits and vegetables. These will offer the most nutrients and the sugar content shouldn't be too high. There are even some places where you can buy fresh juice online, in case you don't want to make it yourself.
Bone Broth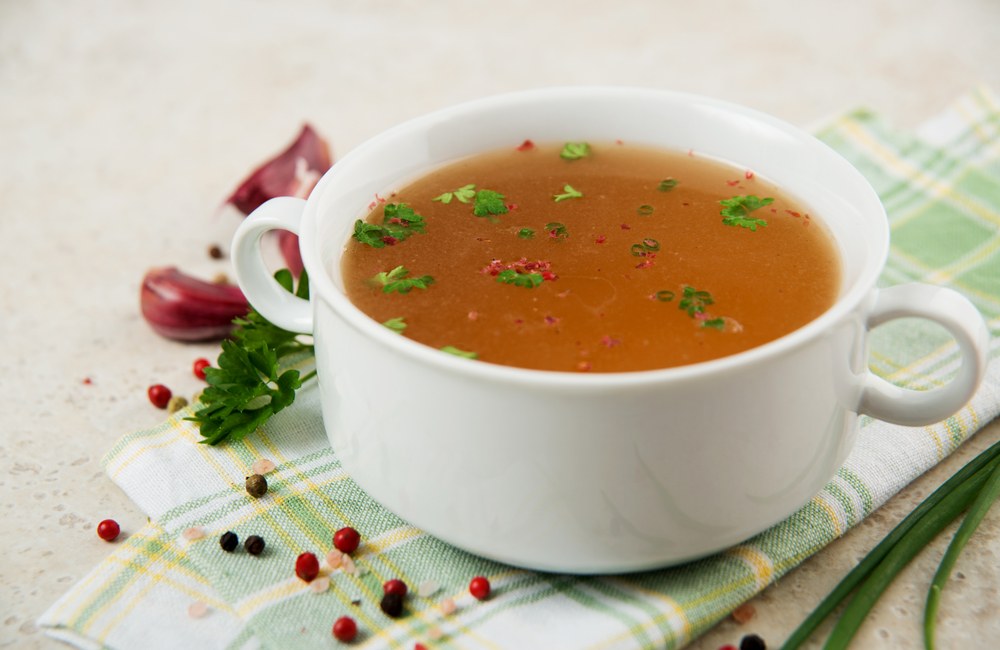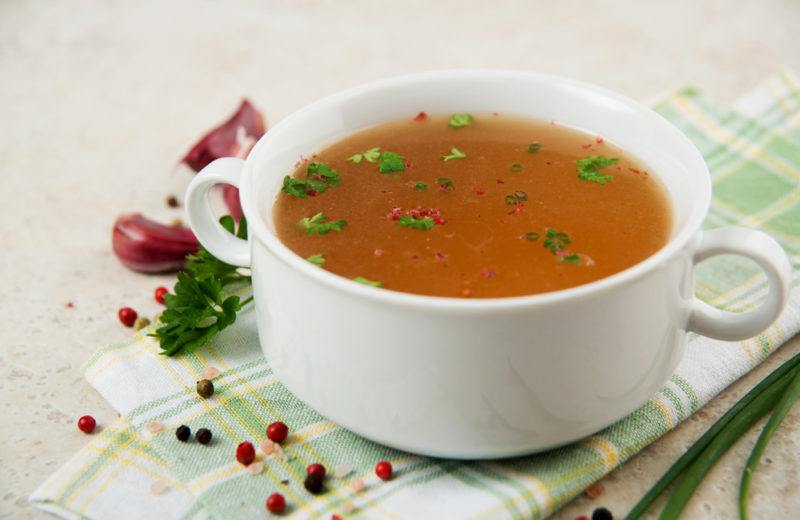 Bone broth is a type of soup where you're steeping the bones in broth for a long time. Doing so is meant to help draw out the nutrients from the bones, which could then play a role in your health.
Bone broth is particularly important because we don't use bones in our cooking very often these days. This means that bone broth offers some compounds that we might be missing otherwise.
Collagen is one reason that bone broth is so famous. Some people claim that the broth directly provides collagen, while others suggest that it improves collagen production instead. Either outcome would be good for your skin and could help with acne.
Studies have yet to prove any such benefit, but they haven't disproven it either. Besides, it's clear that bone broth is packed full of nutrients, so it's still worth consuming regularly.
These days, you can buy bone broth in cartons. You might even see it used as an ingredient in some health drinks. You can make it yourself too. In doing so, you could make a nutritious soup that has many advantages.
Collagen Drinks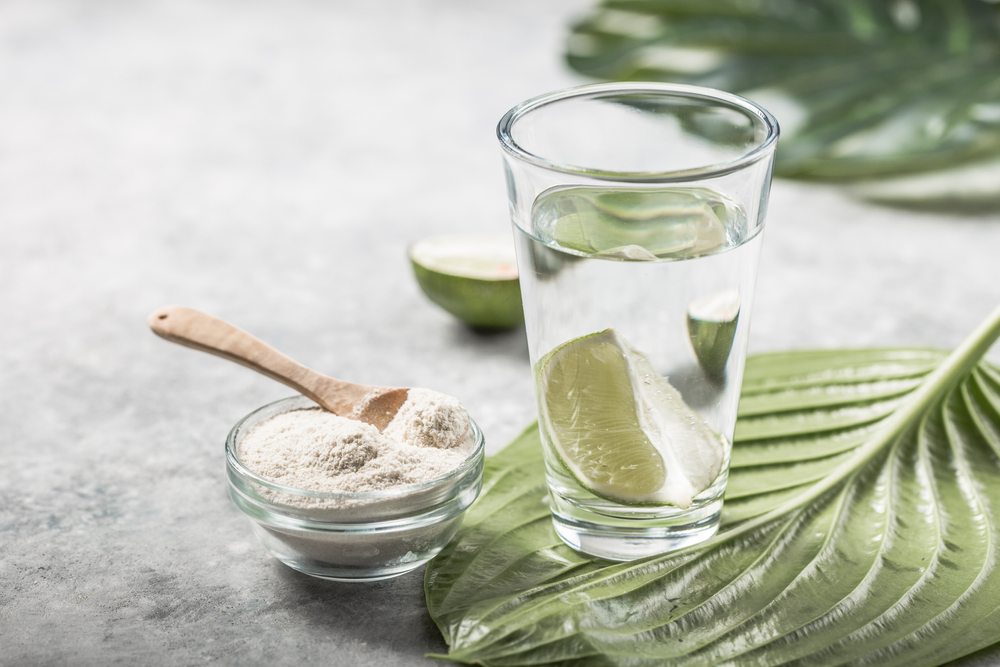 Collagen is one of the main reasons for turning to bone broth, so why not look for other collagen-focused drinks too? There are various products to choose from, including ones that were designed to act as collagen supplements.
Some such drinks will be pre-prepared, so you can simply drink them on the spot. Others come in a powder form. You'll need to mix these ones with water or milk instead (depending on the style).
Collagen is an important molecule in your skin, so it's easy to see how increasing collagen intake or production could be relevant to acne and skin health in general. Most of the products have other advantages too, like being a good source of protein or offering a variety of vitamins and minerals.
Coffee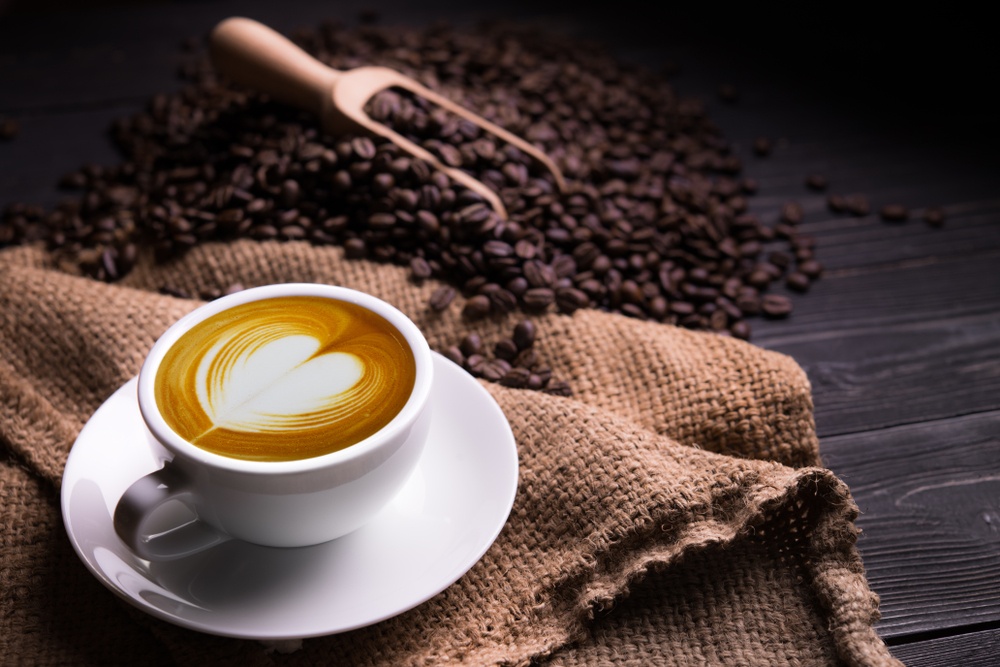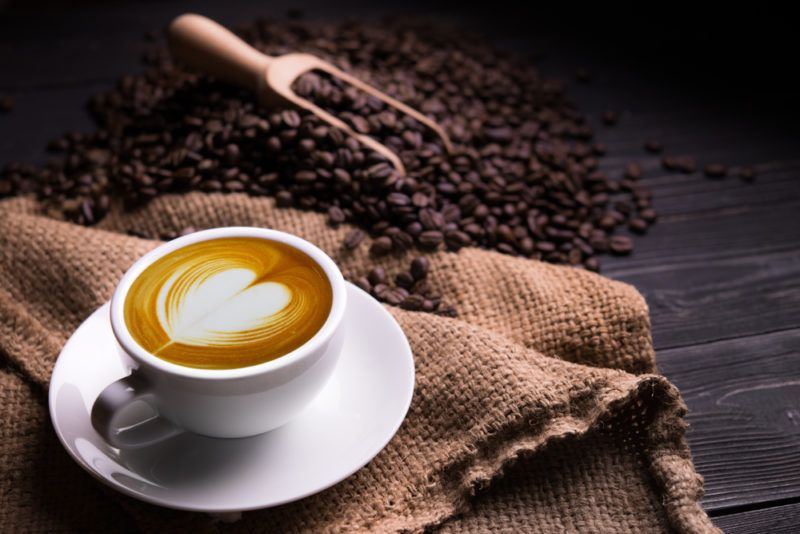 Interestingly, coffee might help with your acne too. The main reason is antioxidants. Coffee might not be as antioxidant-rich as green tea, but it still contains a decent number of antioxidants.
In fact, many people get more antioxidants from coffee than from any other drink, largely because we drink so much coffee.
That's not all. While coffee is often seen as bad or unhealthy, studies have linked it to many health benefits. The best approach might be to drink around three or four cups per day, although studies vary in the ideal dose that they recommend.
Coffee has the reputation of being a diuretic, which means it increases urine production and could make you lose water. But, that idea is misleading, as you gain much more water with coffee than you lose. As such, coffee even acts as a way to hydrate you (although it isn't as effective as water).
Turmeric Golden Milk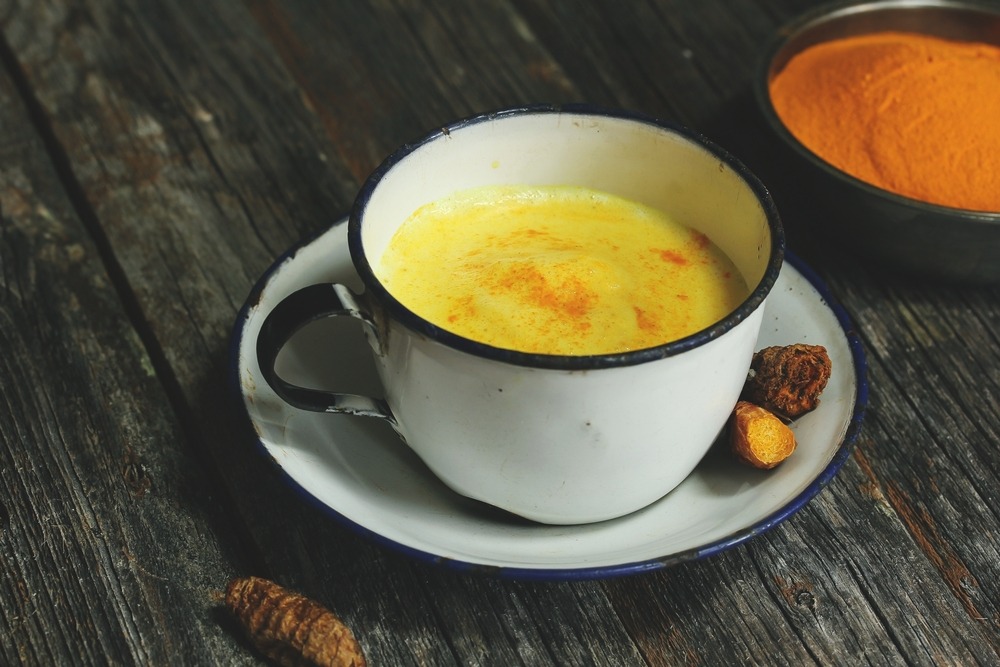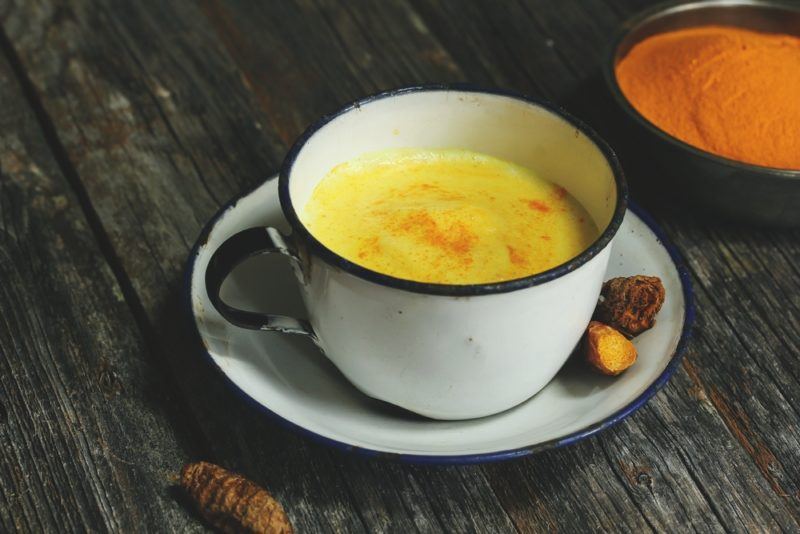 This hot drink is often promoted as a health tonic. It's also a delicious caffeine-free alternative to coffee and a way to increase your turmeric intake.
The basic idea is that you're heating turmeric and ground black pepper with some type of milk. Plant-based milk is often preferred, although you could make turmeric golden milk using dairy as well.
You might consider other ingredients too, like spices or some sweetener. These can improve the flavor profile of your drink, making it more enjoyable.
The turmeric itself has anti-inflammatory properties and various other health effects. It could easily help with acne too. Even if the drink isn't effective for your acne, it's still a healthy choice.
Soy Milk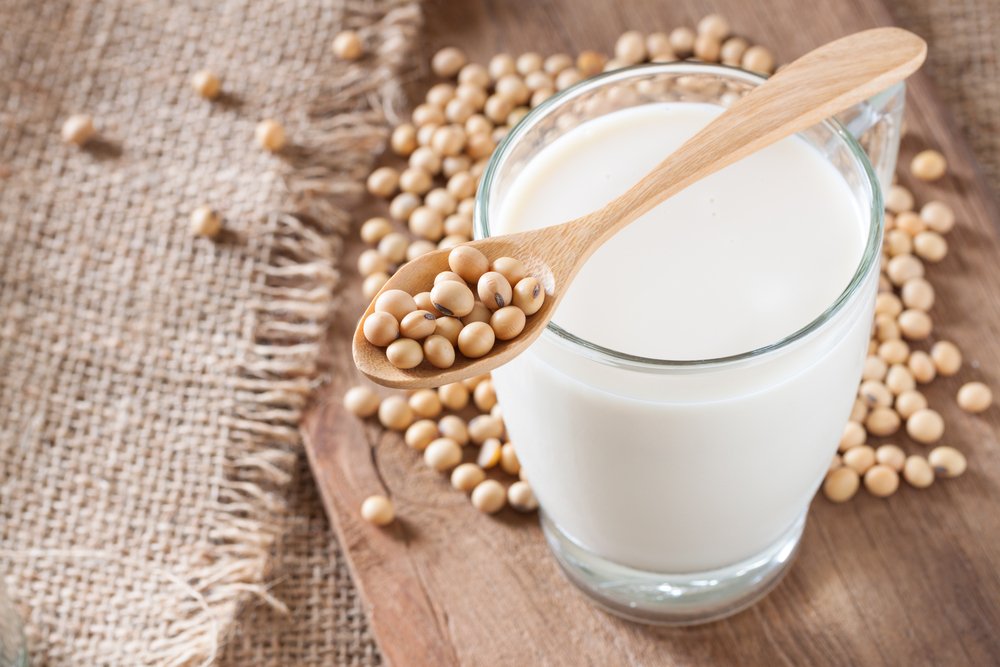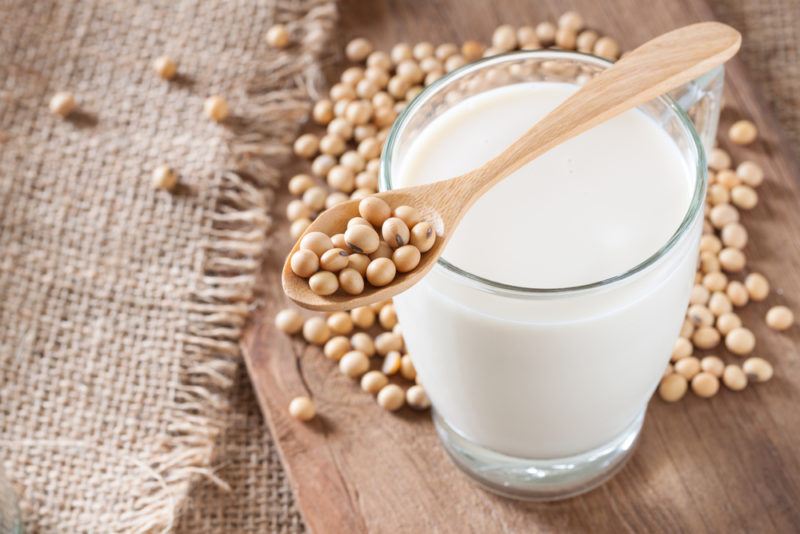 Soy milk is one to be careful with. Some research has linked the drink to improved skin condition, which could be a reason for having it regularly. And, of course, soy milk is high in water, so it's another way to keep you hydrated.
The problem is the isoflavones in soy milk. These are considered a type of plant-based estrogen or phytoestrogen due to their similarities with estrogen. Isoflavones could have similar effects to the human hormone estrogen in some cases.
While the evidence about problems with soy isn't strong, many people choose to avoid having soy in their diet entirely. Plus, soy milk can lead to hormonal acne.
All-in-all, soy milk could help with your acne, but you'll need watch how your skin responds. If things seem to be getting worse rather than better, soy milk mightn't be the drink for you.
Tart Cherry Juice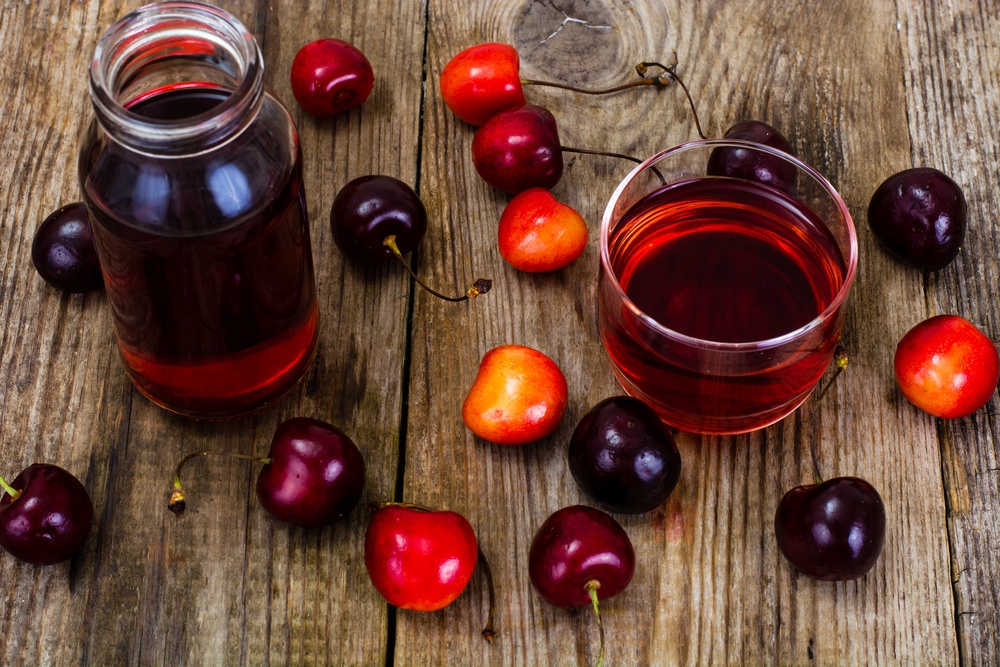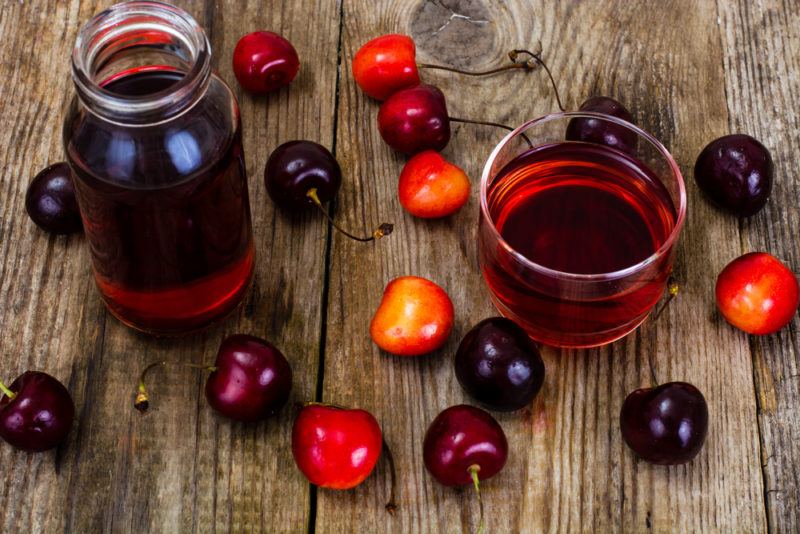 If you're going to turn to fruit juice, then organic tart cherry juice is your best option. Tart cherries are rich in phytochemicals and antioxidants, compounds that could help improve your skin.
The cherries also offer essential nutrients, including vitamin C. It's easy to overlook such nutrients, but if you're deficient in some areas, your skin health could easily suffer.
Apple Cider Vinegar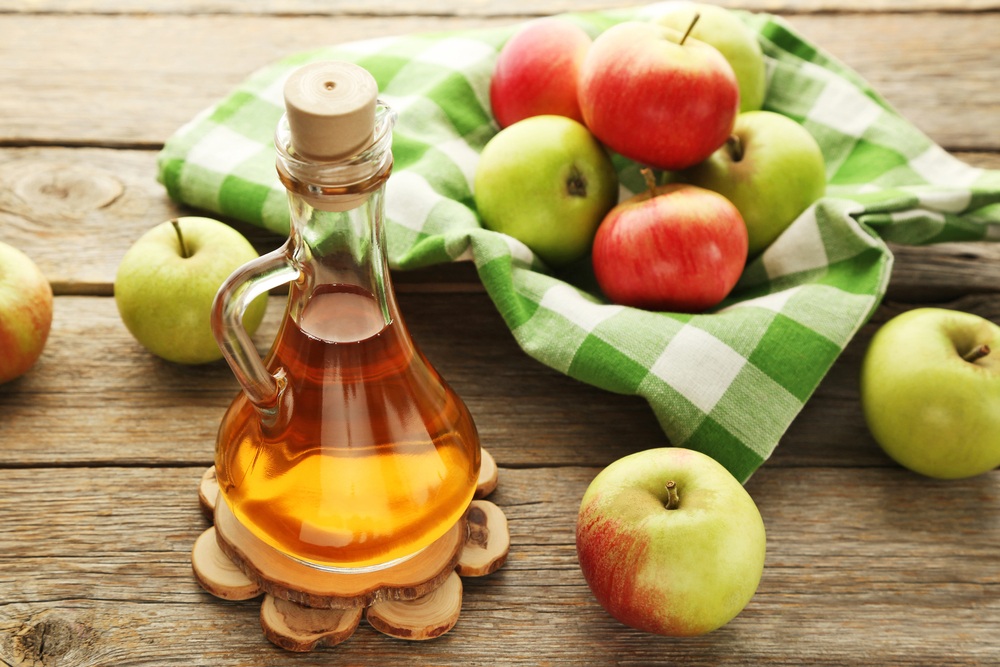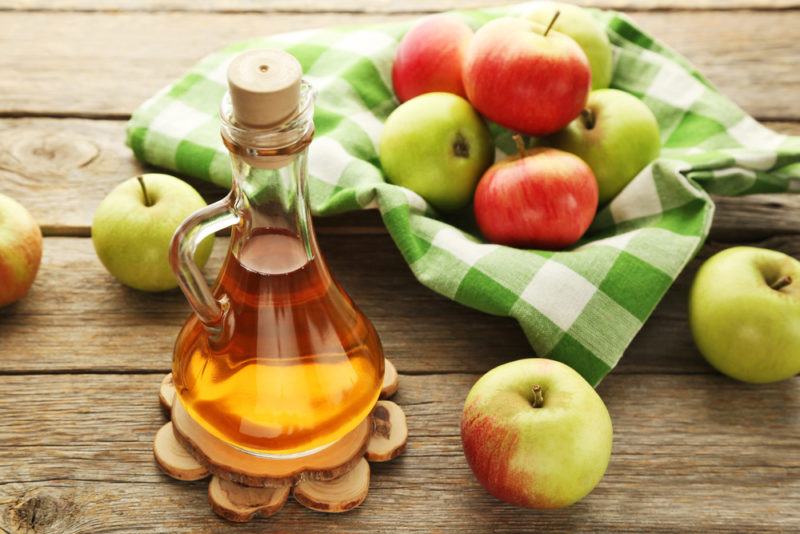 Apple cider vinegar is sometimes seen as this amazing drink that can help with almost anything – including acne. There's some logic to the idea too, as apple cider vinegar has antibacterial properties, so it could fight the bacteria that leads to acne.
Most of the time, you'd be using apple cider vinegar on your skin directly or in some type of homemade topical product.
However, an apple cider drink could also be appealing. Rather than drinking the apple cider straight, try mixing it in with some water and perhaps lemon juice or honey. Drinking the vinegar on its own isn't a good idea, as its acidity can damage the enamel on your teeth and even burn your throat.
Kefir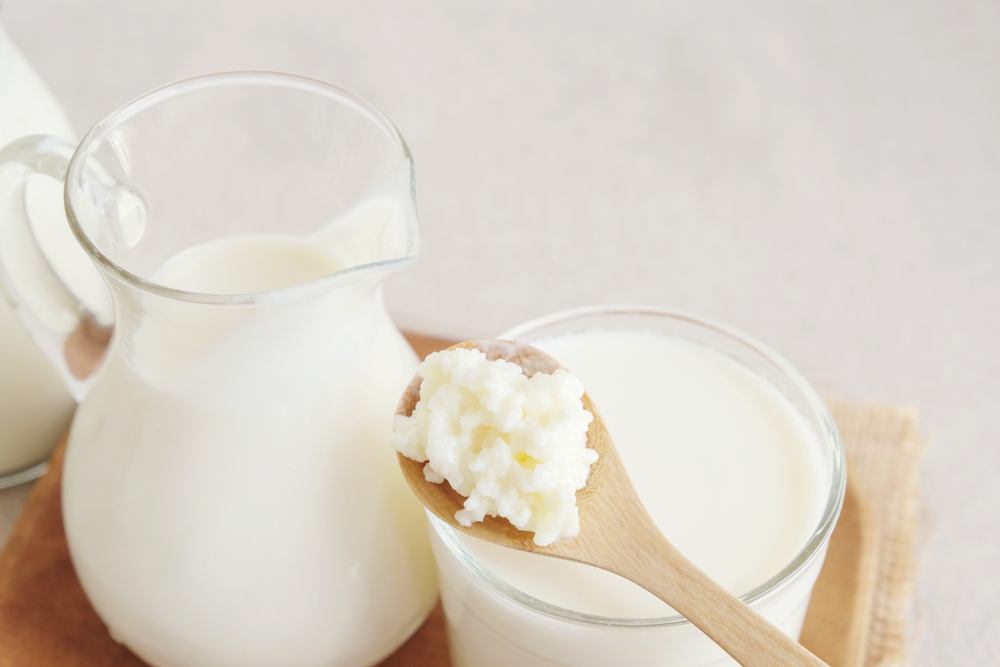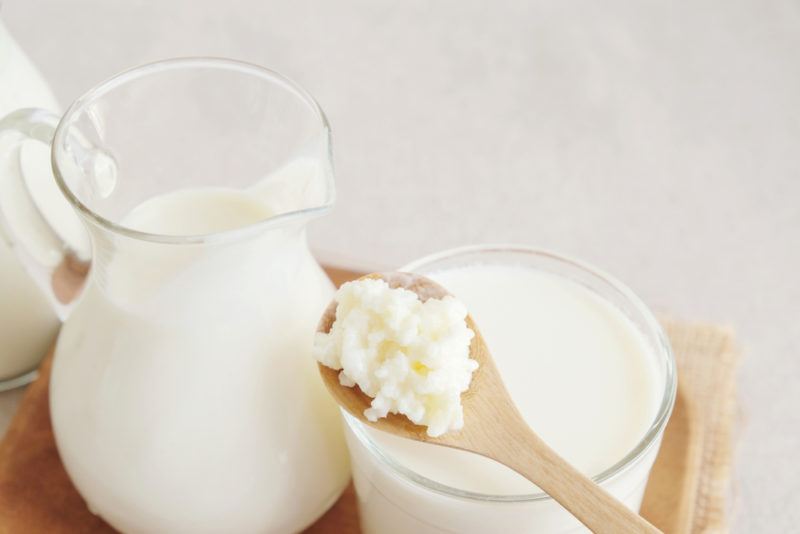 Kefir is a dairy-based probiotic drink. It's a little like drinkable yogurt, except that the texture is lighter and kefir tends to be a little bubbly. The probiotics mean that kefir is an easy choice for improving your gut health.
Probiotics might seem like an odd choice for fighting acne, but the bacteria in your gut have been linked to many aspects of health, including acne. So, drinking kefir regularly could help to clear up your skin. It tastes good too.
Kombucha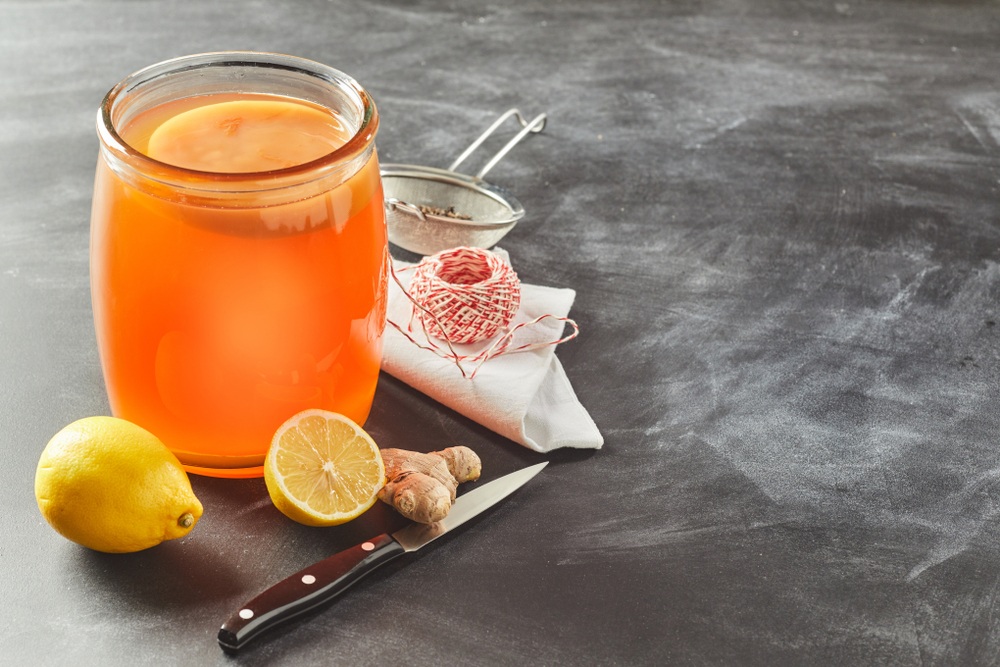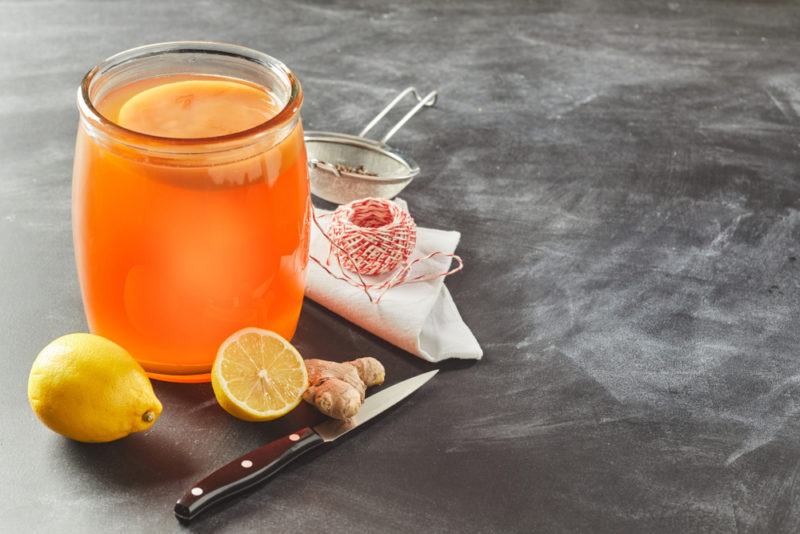 Kombucha is another type of fermented drink, one that's made from tea rather than milk. It has a distinct sharp flavor, although you can easily tweak how the drink tastes by including some ingredients for flavoring.
There aren't many studies linking kombucha to decreased acne, but the probiotics in the drink should make it as powerful as kefir for this effect.
Kombucha also tends to be more popular than kefir, perhaps because it's easy to make at home. Once again, the effects on acne aren't guaranteed. Still, the benefits of the drink make it worth trying for yourself.
Oat Milk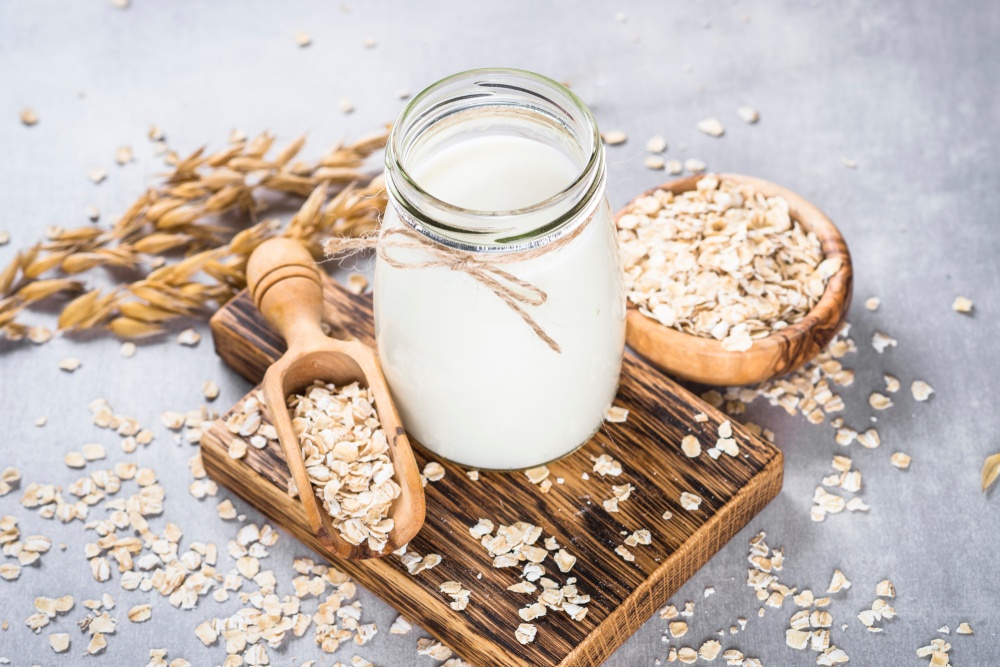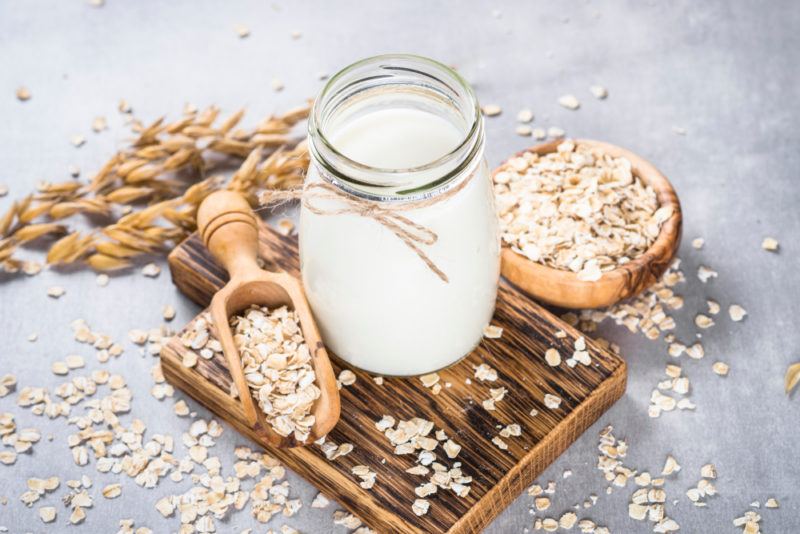 Oat milk mightn't be your first go-to for fighting acne. Still, it's a useful choice. One reason is that the plant-based milk is rich in fiber and fiber does provide many health benefits. Some of the other compounds might be healthy too, including folic acid.
As a type of plant-based milk, oat milk is also naturally lactose free. This could be appealing, as lactose is sometimes linked to inflammation.
For that matter, most types of plant-based milk should be good for acne. Each one has a different nutrient balance and its own set of advantages and disadvantages.
No matter which type you choose, be sure to check the ingredients label. Some products rely on artificial ingredients and additives, making them a poor choice for health. Look for plant-based milks with as few extras as possible. You can even make your own versions at home.
Smoothies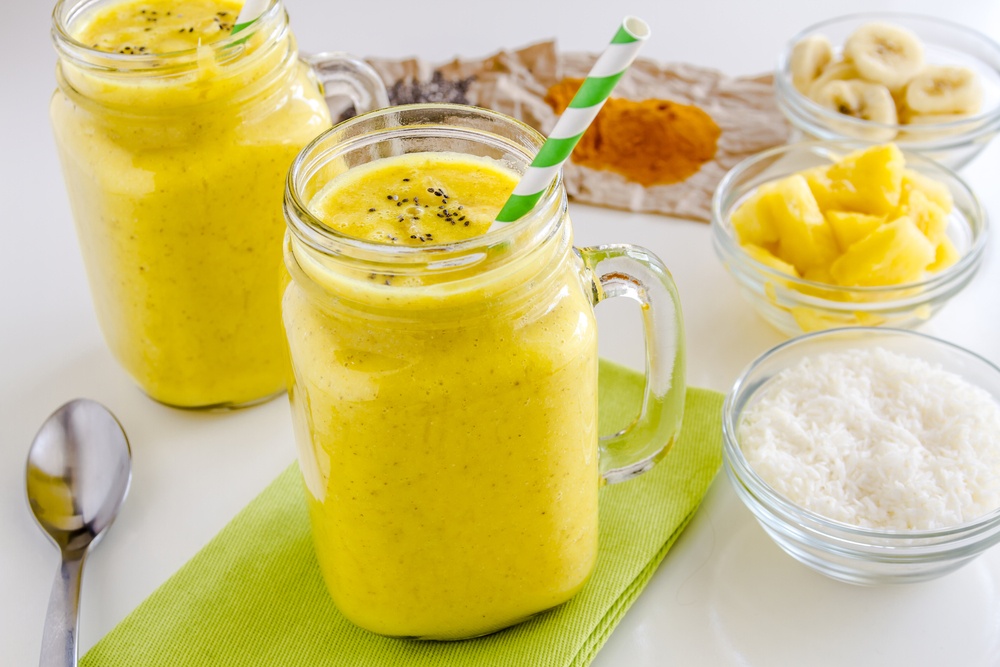 Smoothies can also be a good acne choice, as they're a way to get many powerful ingredients in a single place. For example, you can use fresh fruit and vegetables, a collagen powder, some plant-based milk, and perhaps turmeric.
If you want the most from your smoothie, you'll need to focus closely on the recipe. It's easy to make an unhealthy smoothie, one that is high in sugar or fat and doesn't contain all that many nutrients. Keep this in mind when you're selecting your ingredients.
Try to focus on nutrient-packed ingredients, like spinach, kale, and berries. You can use some fruit, but be careful with the amount of fruit. And, whenever possible, avoid using fruit juice as an ingredient.