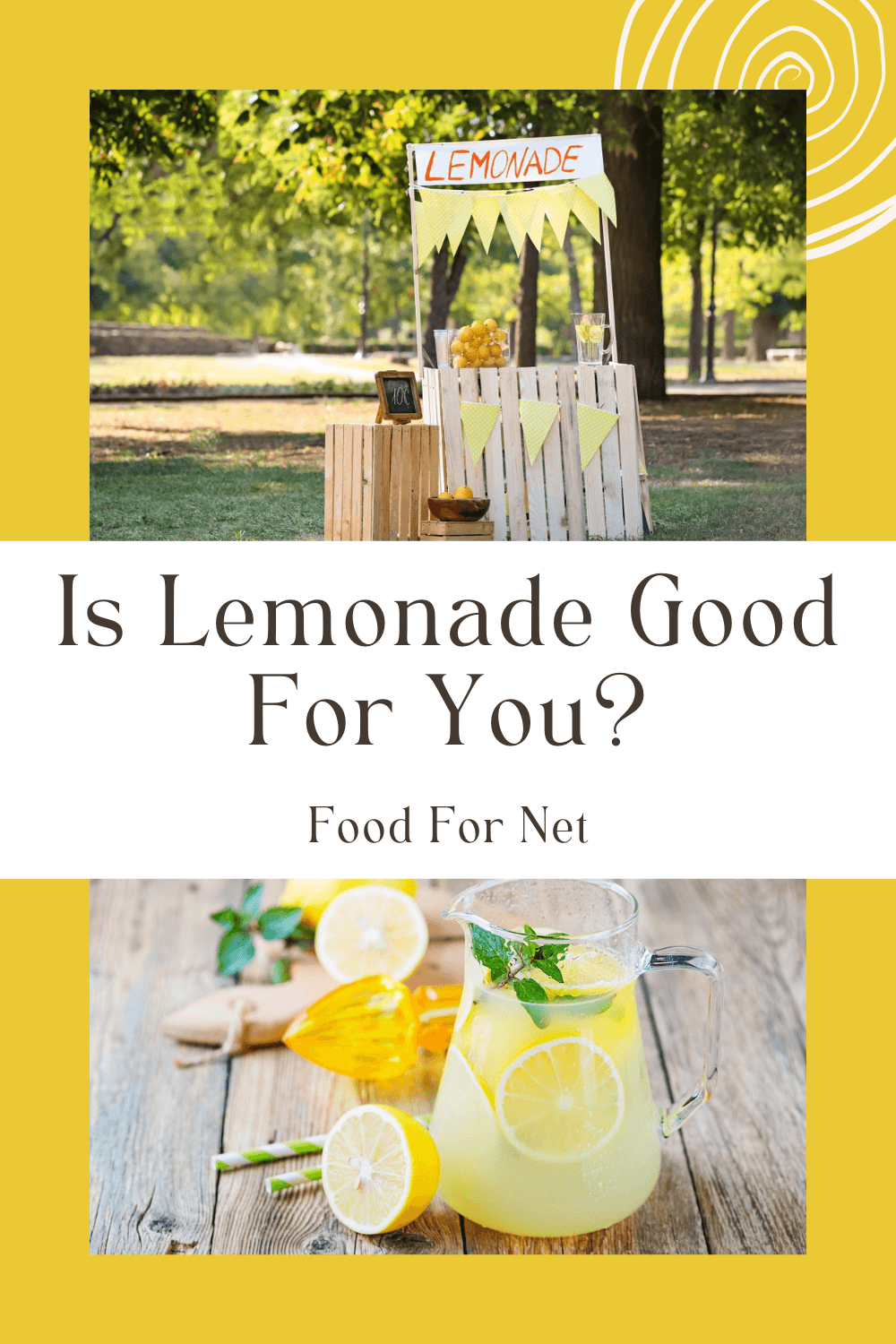 Lemonade is a classic refreshing drink, one that's perfect at summer events, especially if you spike it with vodka. It's also a fun drink for children to prepare and sell at stalls (the vodka free version, that is). Lemonade isn't, however, normally seen as a healthy drink. How could it be, when it is often packed full of sugar? Even so, lemonade does have some positive features, so we need to ask, is lemonade good for you?
Part of the answer comes down to your portion size. Just like orange juice and cranberry juice, too much lemonade could easily lead to weight gain. This means that, healthy or not, you shouldn't be having a jug of lemonade every day. Instead, you'll often need to stick to a glass or perhaps two.
Is Lemonade Good For You?
What Is Lemonade?
Benefits Of Lemonade
How Lemonade Could Be Harmful
Lemonade Versus Lemon Water
How To Make Healthy Lemonade
What About Pink Lemonade?
Final Thoughts
What Is Lemonade?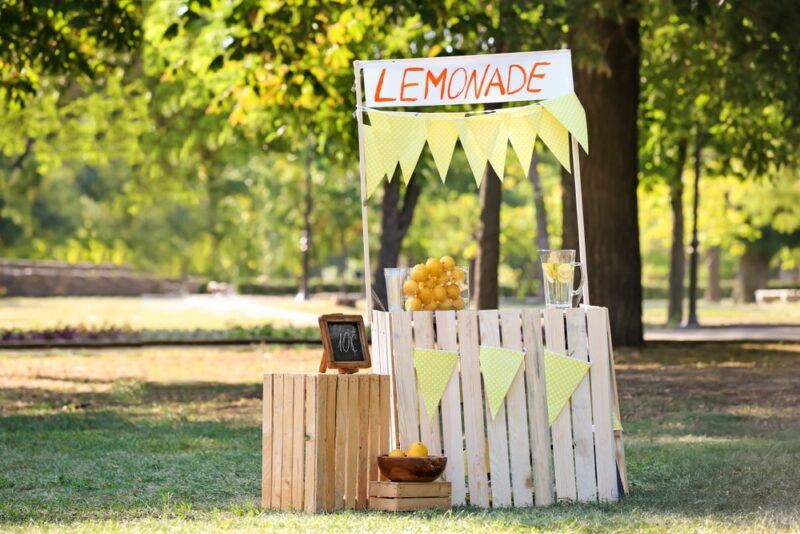 To begin with, we need to talk about lemonade itself, partly because there are a few variations.
At its most basic, lemonade is a sugary drink that tastes like lemons. It's traditionally made by combining lemon juice with sugar and water. The water helps to dilute the flavors, creating a refreshing drink, while the sugar balances out the tartness of lemons.
Some versions of lemonade add extra ingredients into the mix, like apple juice or orange juice. You'll also see some products that use sparkling water rather than still water. This gives you a bubbly lemonade drink.
However, there are vast differences in the recipes. Some versions of lemonade use much more sugar and less lemon juice than others.
You'll also find commercial lemonade drinks and powders that provide a lemonade flavor. These often contain additives. Some don't even use lemons at all, so they're not nearly as good as the real thing.
Benefits Of Lemonade
Offers Some Nutrients And Antioxidants
If it's made from real lemons, then lemonade will give you some nutrients from the lemons, including vitamin C. The vitamin C is important, as it can help with your immune system, iron absorption, and decreased heart disease risk.
Vitamin C also has antioxidant properties. There are other antioxidants present in the lemons as well.
Antioxidants are important to talk about, as they can help to protect your body from free radical damage, decreasing oxidation and inflammation in the process. Those effects can then lower the risk of various diseases, including heart disease and cancer.
You can find antioxidants in plenty of foods, of course, and lemonade isn't a particularly powerful choice. Still, you are getting some antioxidants in an enjoyable drink.
An Excellent Source Of Water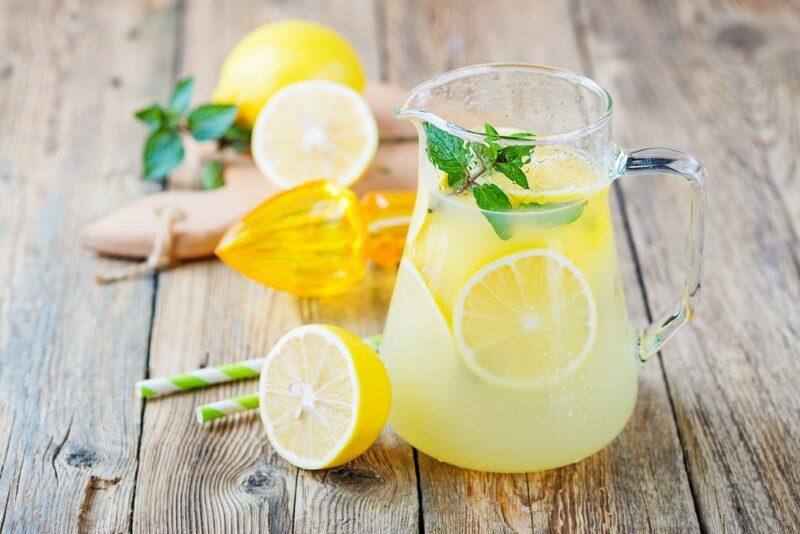 The other key feature of lemonade is the water. Getting enough water is critical for promoting digestion, decreasing constipation, protecting your tissues and organs, flushing out your bladder, and keeping your blood pressure normal – and that's just a few of the benefits.
Put it this way, water is absolutely essential. There's a reason that humans can only live for a few days without water.
Now, drinking water is always healthier than turning to something like lemonade. After all, lemonade provides you with sugar that you don't need and that sugar even promotes water loss to a degree.
Despite those issues, getting water through lemonade is much better than being dehydrated. Even if the sugar does lead to some water loss, you still gain more water than you lose.
The sweetness and flavor of lemonade helps here too, as drinking lemonade is more enjoyable than plain water.
Could Improve Your Health
Lemons have been linked to various health benefits. For example, one study suggests that a combination of lemons and walking can decrease blood pressure, which could lead to lower heart disease risk.
Some of the flavonoids in citrus fruit might decrease the risk of stroke too. Other potential benefits include a decreased risk of cancer, improved complexion, and increased iron absorption.
These effects are linked to lemons themselves, rather than lemonade. Still, if your lemonade uses a decent amount of real lemons, you should still see some of these benefits.
How Lemonade Could Be Harmful
Often High In Sugar
The biggest problem with lemonade, by far, is the sugar content. All lemonade has some added sugar, as this is what balances out the tartness of the lemon juice (if your recipe doesn't include some type of sweetener, then you're making a type of lemon water, rather than lemonade).
However, the amount of added sugar can vary dramatically. If you're making lemonade at home, for example, you might add a teaspoon or two of sugar in, or even use an artificial sweetener instead of sugar.
Commercial lemonade products can easily exceed 20 grams of sugar per serving. Some might have more than 30 grams of sugar. That's far too much sugar.
Remember too that sugar is associated with a whole host of health problems, including increased inflammation and a higher risk of type 2 diabetes and obesity. Those issues could easily outweigh any of the benefits that you get from the lemons in your lemonade.
May Contain Additives Too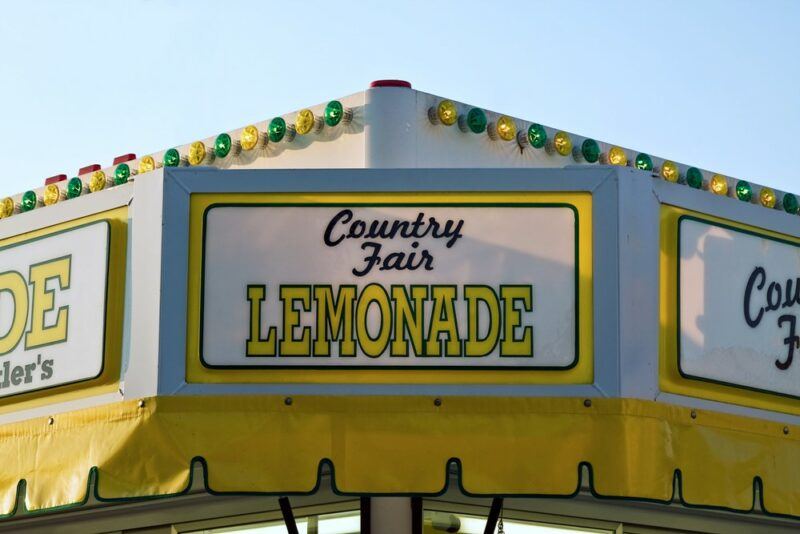 Another issue is the added ingredients. Some commercial lemonades use added flavors, sweeteners, colors, or preservatives. These extra ingredients are often used to make the lemonade taste better or look more appealing.
However, while these additives have been through considerable safety testing, they generally don't offer any health benefits.
The best you can hope for is that they are safe and don't make your health worse – and that's not guaranteed. Realistically, there's still a lot we don't know about the long-term effects of food additives.
Why take the risk? You don't need additives to make lemonade taste good.
The Acidity Can Cause Side Effects
Lemons are highly acidic. This can be a problem in some situations, contributing to mouth ulcers and potentially damaging your tooth enamel.
Drinking lemonade through a straw can help, as this allows some of the lemonade to bypass your teeth. Rinsing your mouth out with water afterward is useful as well.
It's often tempting to brush your teeth after drinking lemonade too, but this isn't a good idea. The acid from your lemonade weakens your tooth enamel and brushing your teeth too soon risks removing some of this weakened enamel.
If you want to brush your teeth, try to wait at least an hour after finishing your lemonade.
People with problems like gastroesophageal reflux disease (GERD) may also experience side effects like increased heartburn. If you're sensitive to heartburn, you might need to avoid lemonade entirely.
Citrus fruit can also act as a migraine trigger, mostly for people who are already sensitive to migraines. This effect doesn't occur for everyone, but if you get migraines regularly, you may need to be careful with lemonade.
These side effects are all linked to the acidity of lemon juice, rather than lemonade itself. As such, they'll vary from product to product. You can also decrease your risk by diluting the lemonade.
Commercial Lemonade Mightn't Even Use Lemons
Here's something interesting – lemonade doesn't always use lemons at all. Some commercial products, particularly powdered lemonade mixes, rely on flavoring ingredients rather than lemons.
Such products might help you avoid the acidity-related side effects of lemonade, but you also miss out on the lemon-related benefits.
You'll still be getting plenty of water, but that's about it. Why even bother? Highly processed products don't offer many benefits and can easily cause harm. They're simply not worth it.
Lemonade Versus Lemon Water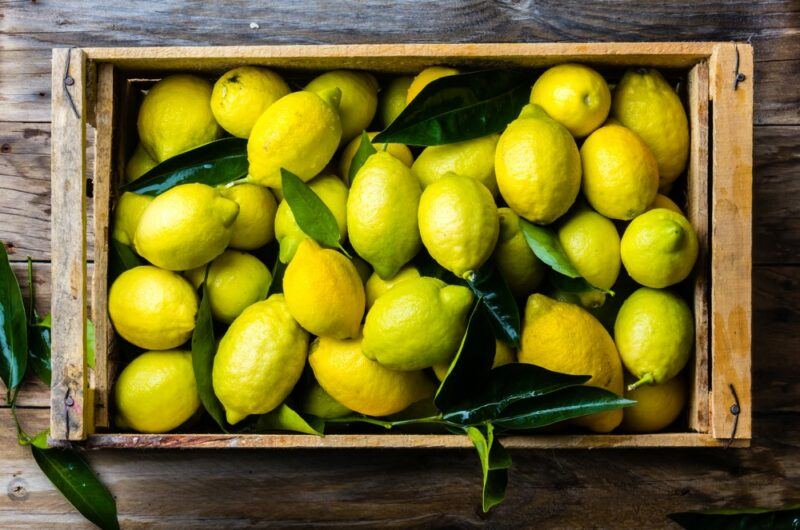 Lemon water is exactly what the name suggests – water with a little lemon juice. This should make it a healthier drink than lemonade, as there's no sugar to worry about.
Still, lemon water has disadvantages too.
For one thing, lemon water generally uses less lemon juice than lemonade. This isn't surprising, is it? After all, lemon juice itself has a strong tart flavor. The sugar in lemonade helps to balance this out, while there's nothing in lemon juice that has the same effect.
Because there's less lemon juice, lemon water doesn't give you the same antioxidants and nutrients that you get with lemonade.
In effect, lemon water is a good way to make your water taste better, while lemonade is a delicious drink that gives you a decent amount of lemon juice and sugar.
How To Make Healthy Lemonade
To get the most out of lemonade, you need to focus on a high quality product. You might be able to find one in a store by reading ingredient labels carefully and choosing a product with few additives and minimal sugar.
However, it's much better to make lemonade at home yourself. This way you get to control the amount of sugar and all the other ingredients.
Making healthy lemonade is as easy as keeping the ingredients simple.
Many people just rely on lemons, sugar (or honey), and water. Honestly, you don't need more than that.
Or, instead of using sugar, you might add some other type of fruit juice or even fresh fruit.
You could also choose to swap out the sugar for a natural sweetener, like stevia, which would decrease your sugar intake.
It's even possible to make a whole lemon lemonade, where you blend the entire lemon, rather than just using lemon juice. This approach adds an interesting bitter flavor to the lemonade and may provide more nutrients too.
There's one more important thing – the balance of lemon juice to sugar. The healthiest lemonade will be relatively low in sugar and use a decent amount of lemon juice.
However, you'll need to experiment to find the best balance for your needs. You might need to start with a decent amount of sugar and cut this down over time. After all, the sharp flavor of lemon takes time to get used to.
What About Pink Lemonade?
Pink lemonade offers most of the same benefits and risks that we've already highlighted – as it is simply regular lemonade with an extra ingredient or two to provide it with a pink color.
Some versions use artificial food coloring, like red dye, to provide the pink color, while other include ingredients like grenadine or fruit juice instead. These extra ingredients sometimes add sweetness to the lemonade or make it taste a little less acidic, but they don't dramatically change the drink.
Final Thoughts
Lemonade can be incredibly unhealthy or relatively healthy, depending on how it's made. Look for versions that avoid additives and don't use too much sugar.
You'll need to pay attention to your body too. While most people can drink lemonade without any problems at all, some are sensitive to the acid in the drink.
If you get side effects like acid reflux or migraines, you might need to cut down the amount of lemonade that you use or avoid the drink entirely. Still, for those of us who don't get side effects, lemonade is a delicious drink that provides vitamin C and antioxidants.
Frequently Asked Questions
Does Lemonade Dehydrate You?
Lemonade does have some dehydrating properties, partly because the citric acid acts as a diuretic and partly because of the sugar content. However, this effect varies depending on the type of lemonade you choose.
If the lemonade is mostly water and only contains a little sugar, then it might still be a decent source of hydration. However, if the sugar content is very high, then the lemonade could potentially be dehydrating instead. To get around this issue, try making your own lemonade and keep the sugar level low.
That said, there's some debate about whether any drink is truly dehydrating. Instead, sugary drinks like lemonade could still provide some hydration, even if they're not as powerful as straight water.
Is Lemonade Good For Diabetics?
Not really. While lemons can be both helpful and healthy, lemonade is simply too high in sugar to offer any real benefits. It can also spike blood sugar, which isn't a good effect at all.
Lemon water is a much better choice for diabetics, as this gives you plenty of water and a splash of lemon juice without any added sugar at all. You could also turn to sugar free lemonade, which shouldn't spike blood sugar in the same way. Just be careful, as some such products include artificial ingredients and plenty of additives.
Is Lemonade Good For Kidney Stones?
Lemonade could actually be good for kidney stones because of the citric acid content. You'll get the most benefits from homemade lemonade, as this uses fresh lemon juice. Just keep an eye on the sugar content, as lemonade that's very high in sugar won't do your health any favors.
Does Lemonade Go Bad?
Lemonade does go bad and can do so surprisingly fast. Homemade lemonade doesn't last long at all – perhaps a couple of days in the fridge and not even a full day at room temperature.
Bottled lemonade from the store will last much longer because it contains preservatives. If you keep it in the fridge, the lemonade might stay good for up to a year unopened. Once opened, you have a week or a little longer, as long as you keep the lemonade in the fridge.
Of course, those times are just estimates. The exact shelf life of lemonade can vary considerably.
Does Lemonade Have Electrolytes?
Fruit juices all contain some electrolyte compounds and lemon juice is particularly good for potassium. Smaller amounts of other electrolytes are present as well. The amount of electrolytes will be impacted by the amount of lemon juice that's present, but it will always be less than in an electrolyte drink like Gatorade.