There are many amazing companies out there producing great vodka – all working to create a unique product and make a name for themselves. Even among the greatest efforts, though, Absolut stands out. What sets them apart? Not only do they have over a century of knowledge and experience, but their passion is unmatched. 
They are dedicated to constant improvement, innovation, and progression, but they also strive to create inclusive environments, positive experiences, and inspire everyone around them. They do this not only with their products but with the culture they've created and the support they give. 
Coming up with the best Absolut vodka flavors was a difficult list to create, as they put their all into everything they do. Their original vodka is undisputed in its quality and notoriety, and their line of delicious flavors follows suit. They all have something special and unique to offer, and all of them are smooth, sippable, and refreshing. The following are a few that simply stand out from the rest in terms of flavor and popularity. 
The Best Absolut Vodka Flavors
1. Absolut Raspberri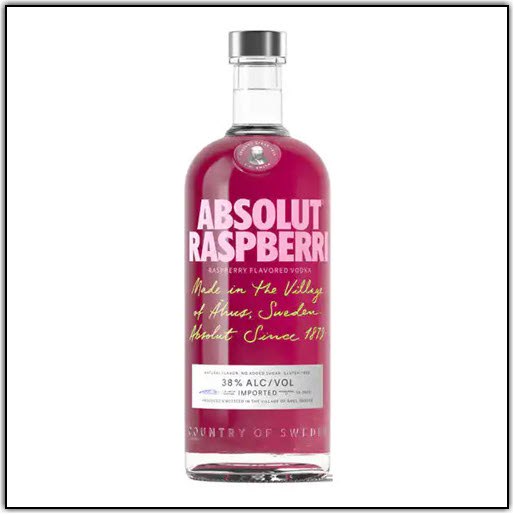 For many, Absolut Raspberri is at the very top of Absolut's flavor range. It also gets much attention for its odd spelling – which is far from a mistake. It's meant to represent the Swedish origin of the drink itself as well as the berries. The expression uses wild raspberries that are found along the hillsides in Sweden and it does well to showcase the distinct flavors. 
Absolut Raspberri is made using their standard, award-winning vodka made with a winter-wheat base. This is mixed with fresh, natural berries and no added sugar – the wild berries speak for themselves. 
Despite the deep red color of raspberries, the drink is crystal clear in the bottle. The aroma is strong and sweet, with notes of raspberry jam and a vanilla ice cream undertone. Very interesting and inviting. 
The palate is creamy and full of rich raspberry flavor with notes of the clean, grainy vodka coming through subtly. The finish offers more sweet raspberry jam with just a brief touch of black pepper and another quick hint of vanilla. 
2. Absolut Mango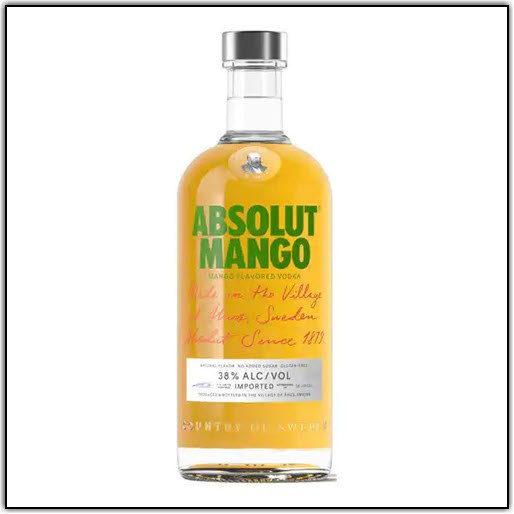 Mango is among the more tropical flavors and it's often very strong and very sweet. It's a popular smoothie ingredient and many people favor the fruit itself. Absolut Mango takes this highly sought-after fruit and turns it into a revolutionary expression that embodies everything everyone loves about a fresh, juicy mango. 
They create the drink by blending their standard vodka with natural mango flavors, without any added sugars, artificial flavors, or other additives. It's all-natural and all mango! It's perfectly delicious served chilled or on the rocks while also making an ideal base for almost any sweet, summery cocktail. 
The aroma is strong and inviting, with sweet, pungent notes of mango dancing around on your nose. The palate is full-bodied and offers strong, enticing notes of ripe mango with passion fruit and pineapple coming through in the background. It's a true tropical medley that's just begging to be sipped while you relax on the beach! 
3. Absolut Vanilla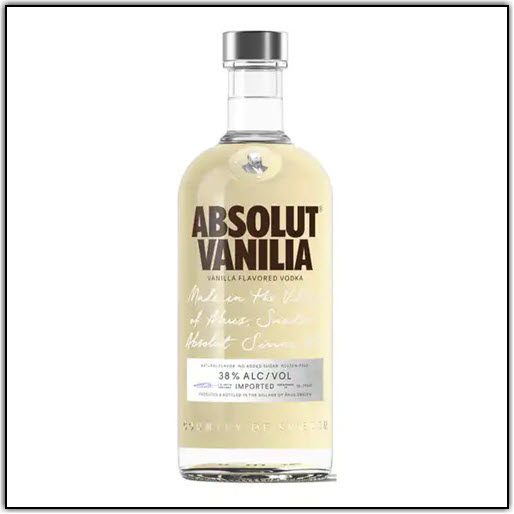 Absolut Vanilla is another long-standing favorite in Absolut's lineup of flavored drinks. Vanilla as a flavor is rich, complex, and versatile. It's a base flavor for many drinks as well as desserts and other dishes. Even many scents and aromatic products use it, in both natural and synthetic forms. 
So, it's no surprise that everyone loves Absolut Vanilla so much. Absolut has a fantastic reputation in the world of vodka for creating a smooth and drinkable expression. Then, they do well to blend it with natural ingredients and vanilla flavors to create an unforgettable drink with unmatched taste. 
The aroma is deep and delicious with notes of vanilla ice cream dominating, and a touch of dark chocolate and black pepper there in the background. The palate is similar, with vanilla on the front and butterscotch and dark chocolate coming up mid-palate with vanilla staying steady throughout. The finish has more vanilla with a hint of spice. Despite the sweet, ice-cream-like notes on the nose, the palate is dry and it's perfect for mixing. 
4. Absolut Pears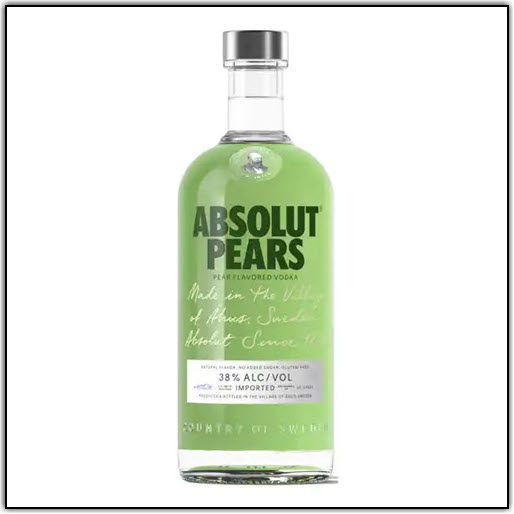 With more than 3,000 varieties of pears available across the world – Absolut had their work cut out for them with this one. Factor in their expression being one of the first-ever pear vodkas to exist, and there's a bit of pressure here. But, they came through and delivered a crisp and delicious vodka that is, most of all, authentic. 
Pears have a unique taste that, in their organic form, is not overwhelmingly sweet. The flavor is crisp and refreshing, but not candy-sweet. Unfortunately, many companies have taken the idea of a pear flavor and produced something more akin to pear candy that often turns too sweet, sometimes cloying. Perhaps this is suitable for some shots on a Friday night, or cheap cocktails for a big party, but Absolut wanted to step up their game. 
Absolut Pears is clean and crystal clear in the bottle – nothing was added to create a glaring, neon color. 
The aroma is simple – crisp, clean, pungent notes of whole, fresh pears. The palate follows with strong notes of ripened pear, some floral notes in the background, and a burst of peppery spice. The finish is long with robust, lingering notes of more pear and spice. 
5. Absolut Citron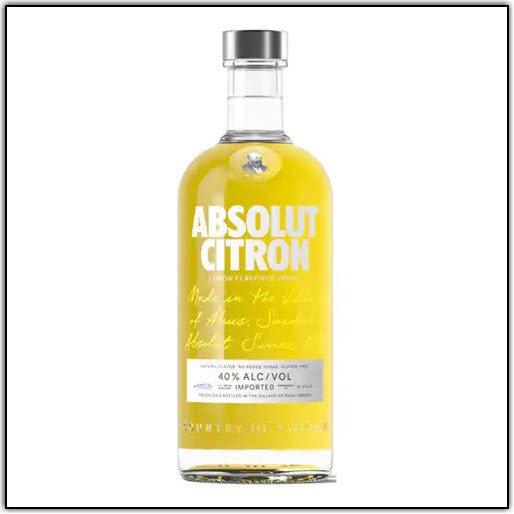 Last, but not least, is the infamous Absolut Citron. This flavored vodka is one of the most popular bases for fruit, summer, citrus drinks. This is due to its perfect combination of natural, top-notch flavor, good quality, and smooth, sippable nature. It tastes sublime served chilled or on the rocks with a twist of lime to garnish. It's also a staple for many who like to make a classic Cosmopolitan. 
The aroma is delicate and perfectly balanced – offering sweet and tangy notes of citrus without an overwhelming intensity. There are subtle but noticeable hints of the wheat grain and vodka in the background. 
The palate offers a medium body and gentle, inviting notes of sweet lemon and citrus peel. The sweetness is truly delightful but again, not overwhelming. Absolut has balanced this profile with perfect precision. Sweet notes of grain are found behind the lemon and the finish offers a gentle warming and a soft bite. 
If you like citrus flavored vodka, you may want to try some of these cucumber flavored vodkas.
The Legacy of L.O Smith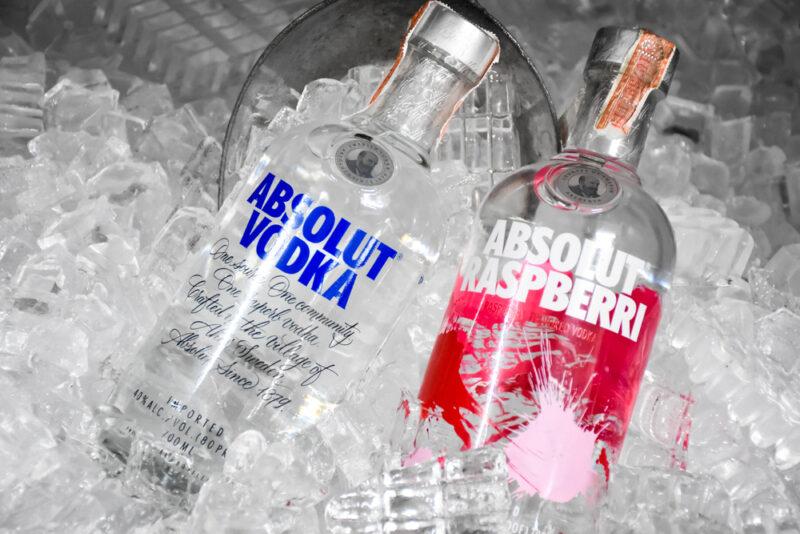 If you love vodka, you know Absolut – whether it's your favorite or not. They've done well creating a solid reputation for themselves and their drink. It's a favorite for many and its status is well-deserved – it's smooth, clean, delicious, and neutral – the best of what vodka should be. 
While many know they're an old company, though, fewer know the story behind the man they see on the crest of every bottle. Not only was the company's founder a fierce entrepreneur but he was a changemaker, a pioneer, and a leader. 
L.O. Smith began working at just 10 years old. His work at the company was profound and by 11 years old his salary was more than the average adult of the time. His work ethic, bright ideas, and ingenuity had him making millions by the time he was 23. 
In addition to founding The Absolut Company, which would go on to produce some of the world's best and most famous spirits, he was a social and political fighter. He served as a member of parliament and supported suffrage many years before it became law. 
He founded many programs that aimed to create better conditions for workers, and he opened public canteens that provided many people access to healthy, affordable food. He also heavily promoted drinking in moderation. He had a love for spirits and alcohol, no doubt, but he never wanted alcohol to harm anyone.  
During this time, it was common for Swedish vodka to contain fusel alcohol, which was incredibly unhealthy. L.O. Smith was so interested in combatting this that he traveled to France to learn more.
Here, he found a factory that had a method for removing these harmful substances. He subsequently bought his own factory and began producing vodka using these methods. He would go on to tweak the process and create many other processes that would further purify his vodka, making it some of the healthiest on the market. 
Unfortunately, his company went through many ups and downs and plenty of financial hardship. Eventually, the other owners in the company decided they wanted Smith out and they planned a coup while he was out of the country.
Smith caught wind of the rumors, however, and returned to the country and attended their general meeting in disguise! He ended up selling his shares for an exorbitant amount of money, which he used to start a new company, which grew to even greater success. More bumps and roadblocks appeared along the way, but L.O. Smith simply refused to give up. He fought many battles with local authorities when it came to licenses and approvals, and he constantly worked to improve his purification methods. 
From breaking company sales records at 11 to attending the takeover of his own company in disguise, no one can deny that this man lived an exciting and extraordinary life. His brilliance not only brought on social change and many great ideas, but it also gave us Absolut Vodka – the perfect, smoothest, most delicious way to carry on the man's legacy.