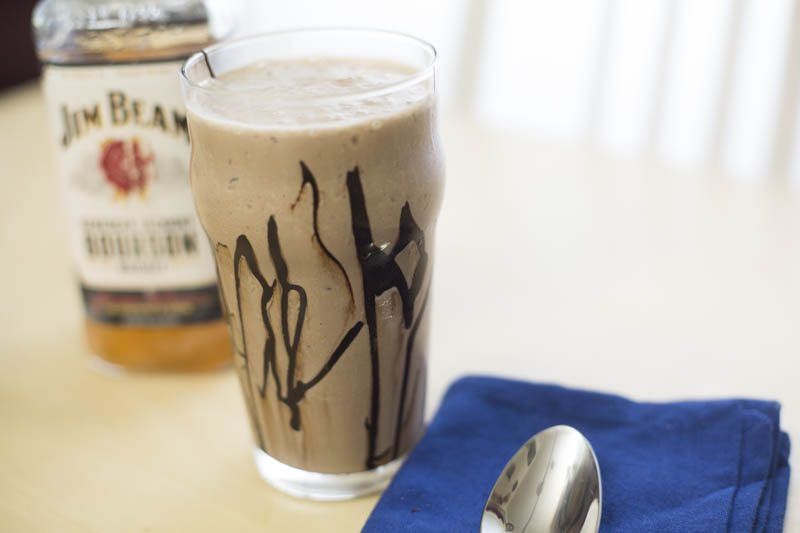 Cardamom and Dark Chocolate Swirl Whisky Milkshake
Speed - 96%
Simplicity - 99%
Tastiness - 98%
What a unique dessert! Simple, yet elevated. Will definitely make again!
Does a milkshake with whisky really need any introduction? Take everyone's childhood favorite quick dessert and spike it and what else does adult life really need? A swirl of this decadent dark chocolate sauce, infused with the gorgeous aroma of toasted cardamom pods, is what!
One of my first childhood food memories is of my grandmother sitting on the front porch, churning homemade ice cream by hand. Boy those were the days! We used to just dip right out of the mixer before she had a change to get it into the freezer. And it was heaven spooned into a cup with a dash of milk– a poor man's milkshake if ever there was one!
I usually try to get my favorite bakery's homemade vanilla ice cream, but in a pinch just grab the supermarket stuff and you can't go wrong! That with some full-fat organic milk, and you are all set for a delicious and booze-filled dessert celebration.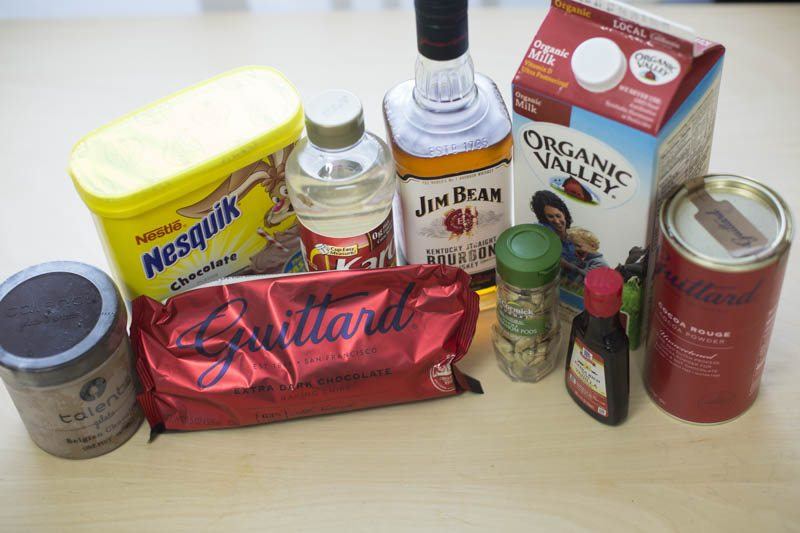 The first thing to do is toast your cardamom pods– you can do this on medium heat and place them in a small skillet with nothing else. Just be nearby and swirl them every few minutes, and they will pop open easily and become aromatic and infuse better this way.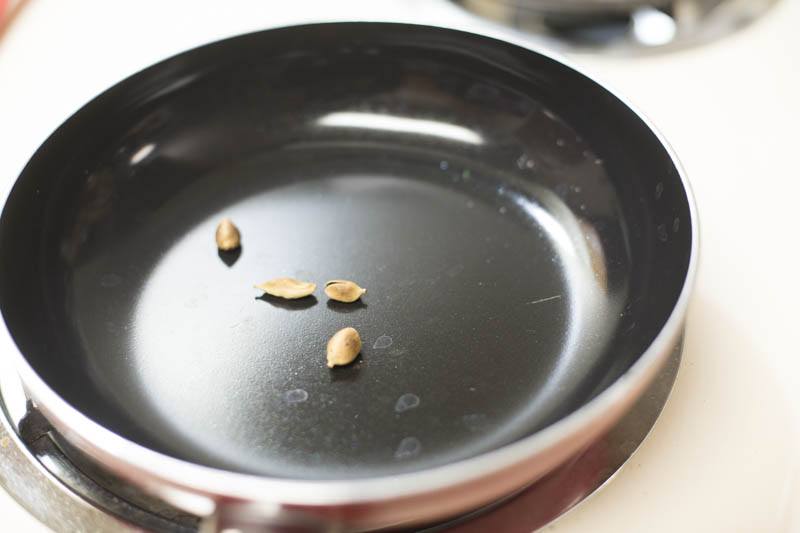 Once they are cracked open, add them into a small saucepot with the water, sugar, and corn syrup.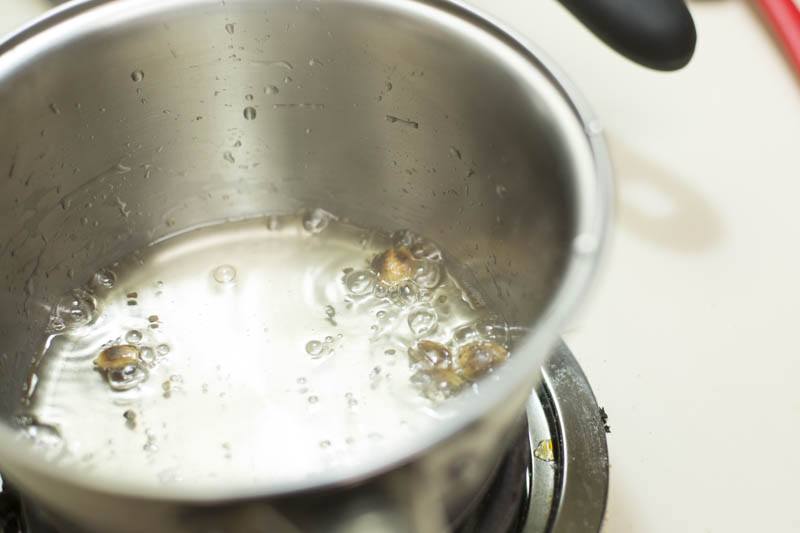 Bring the mixture to a boil, then let sit to infuse with the cardamom for 10 minutes. Strain through a fine mesh sieve, and return into the pot and rewarm for a minute. Swirl in the cocoa powder and whisk well till the mixture is emulsified and hot. You do not want to boil it at this point but just distribute the cocoa powder evenly.
Measure the chocolate into a bowl, then pour the cocoa powder mixture over the chocolate and give it a brief stir, and then let it sit. This will melt the chocolate in no time at all. Blend the mixture well, and funnel everything into a squeeze bottle for assembly.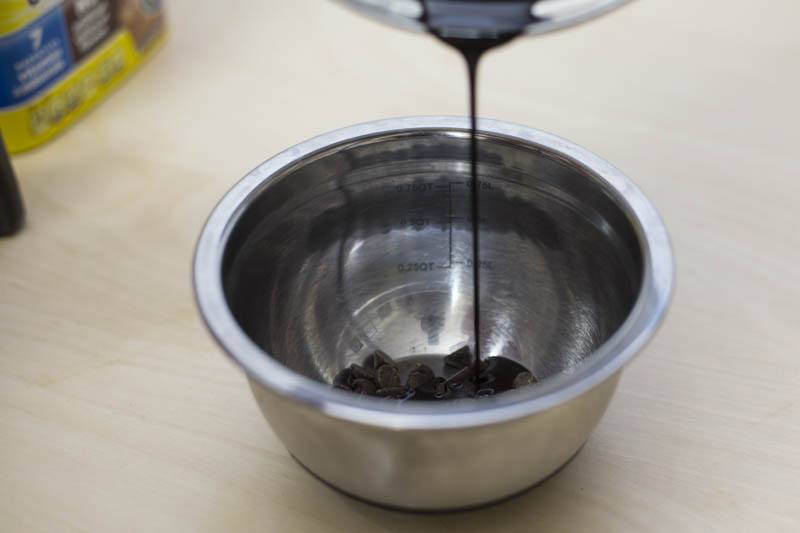 To make the milkshake, make sure especially on hot days that all your components are very cold. Freeze your serving glasses and your blender, even, if you live somewhere really hot! And make sure that the milk and even whisky are chilled.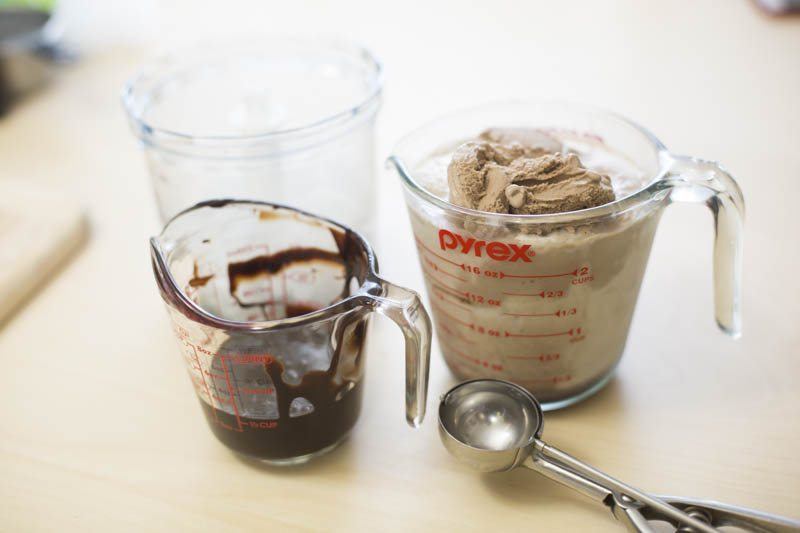 Pour ice cold milk, whisky, chocolate milk powder, vanilla or chocolate ice cream and ice into a strong blender. Blend till smooth, 2-3 minutes, adding whisky as needed to taste. If your blender is not big enough to hold this capacity, split the batch up into two blends. It will be worth it to divide it so that you do not mix the milkshake so much that the heat from the blender causes the ice and ice cream to melt.
Tilt the serving glasses and swirl in a twist of the chocolate sauce along the inside of the glass in a spiral, while you twist the glass around, to create a cool visual effect.
Then alternate pouring the milkshake with drizzles of the chocolate sauce into 6 or 8 chilled glasses. Garnish with chocolate shavings and whipped cream if desired, and put a cherry on top because why not! We are all adults here.
Related Content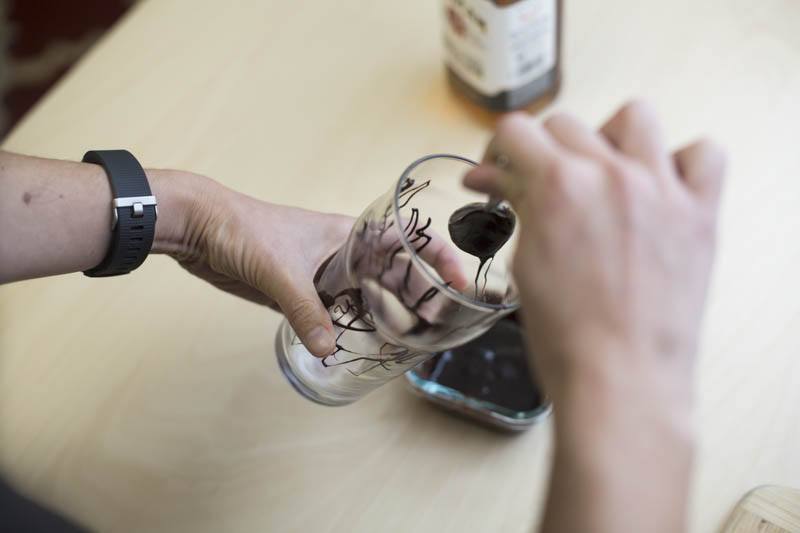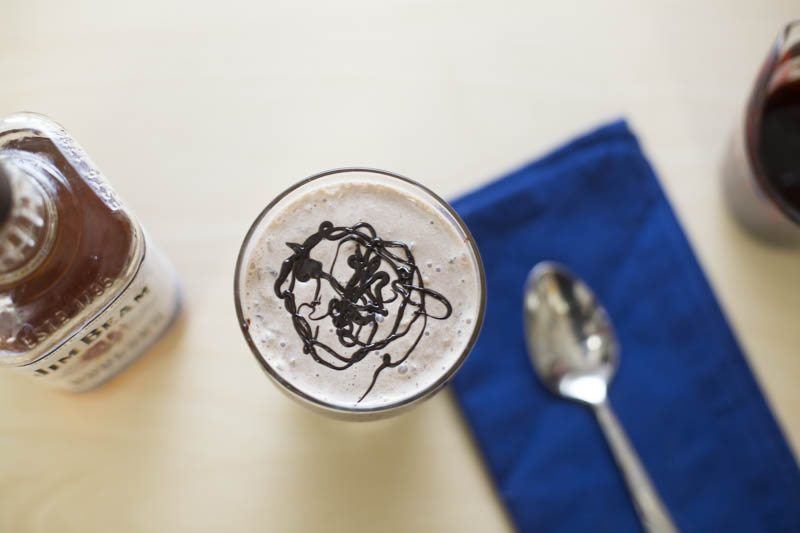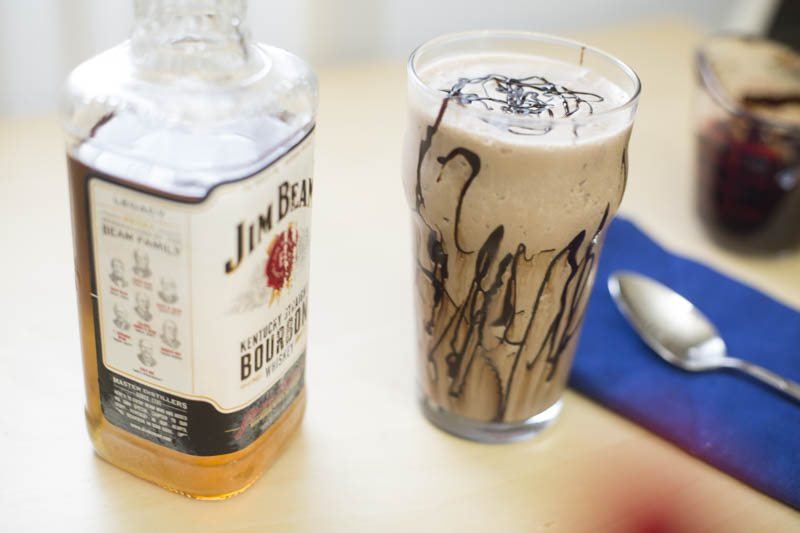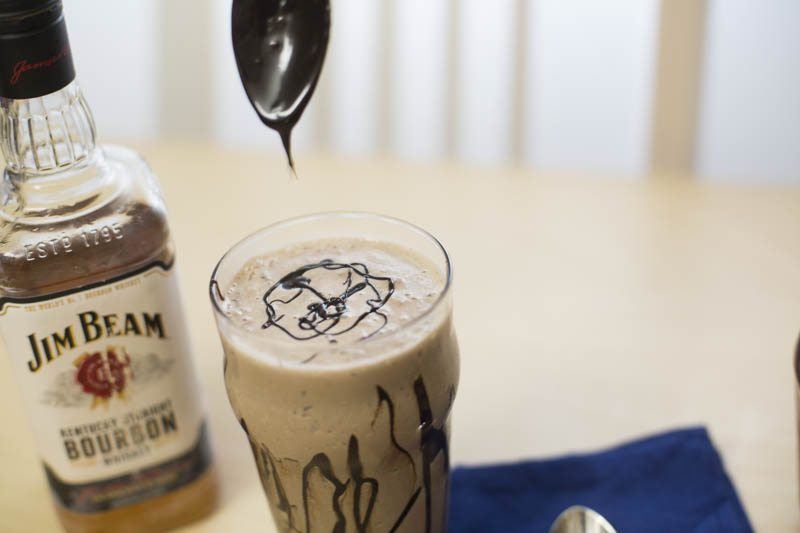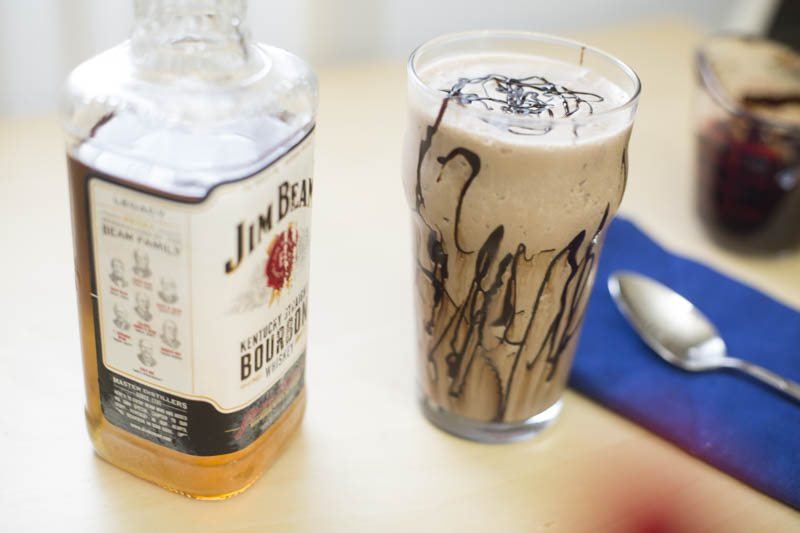 Ingredients
Cardamom Chocolate Sauce
0.5

cup

Water

0.25

cups

Sugar

0.25

cups

Light Corn Syrup

8

pieces

Cardamom

toasted and crushed

6

tablespoons

Cocoa Powder

2

tablespoons

Dark Chocolate
Whisky Milkshake
1.5

cups

Whole Milk

very cold

6

ounces

Whisky

5

tablespoons

of Instant Chocolate Milk Powder

3

cups

Chocolate or Vanilla Ice Cream

2.75

cups

Ice

2

teaspoons

Vanilla Extract
Instructions
Cardamom Chocolate Syrup
Warm water, sugar, syrup, and cardamom till simmering.

Add cocoa powder till emulsified and hot.

Pour over chocolate to melt, blend well, and let steep till cool.

Strain out cardamom pods and place in squeeze bottle to serve.
Whisky Milkshake
Pour milk, whisky, malted milk powder, chocolate ice cream and ice into a strong blender.

Blend till smooth, 2-3 minutes.

Portion into 6-8 chilled glasses, swirling in cardamom-chocolate sauce at the same time.

Garnish with chocolate shavings and whipped cream if desired.
Related Content