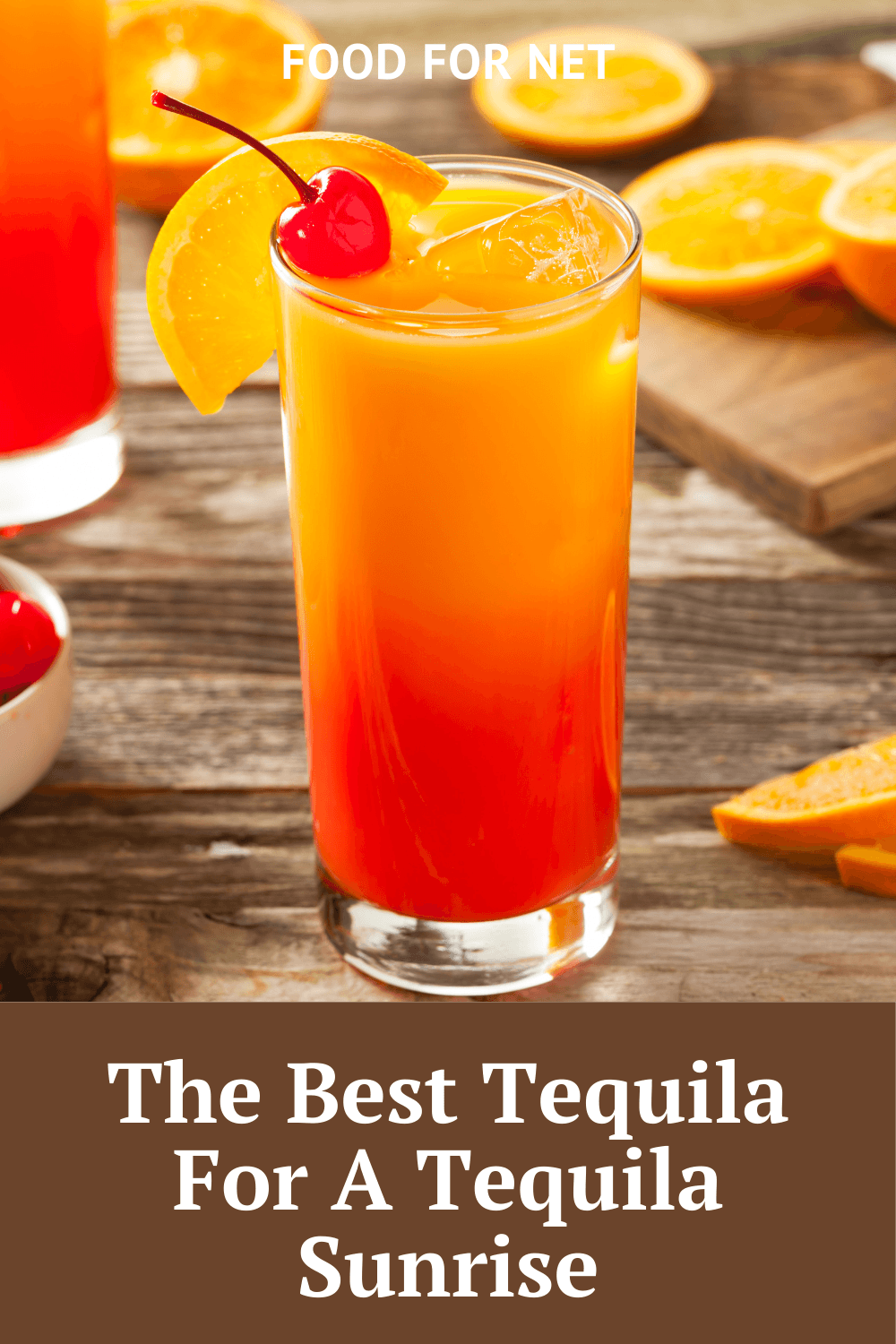 Bright and delicious, the tequila sunrise is a fun, fruity drink that's perfect for a day on the beach and works well to drum up some tropical vibes if you can't take a proper vacation. Compared to many other cocktails, the tequila sunrise is a fairly young drink. The earliest recorded possible mention of the drink happened in 1939 where Charles Baker cited a recipe that he created specifically for a Mexican bullfighter that was popular at the time. He called for jiggers, strained juice, limes, orange flower, and grenadine – pretty close to the modern tequila sunrise!
It was cited by name, however, in the "Roving Bartender", a book by Bill Kelly where he says it's a Tijuana favorite. In any case, the drink hit peak popularity around the 70s and 80s when Jose Cuervo put the recipe on the back of its bottles and The Eagles wrote a song about it. But like a one-hit-wonder, the novelty soon wore off a little and it simply became another drink on the cocktail menu – albeit one that is ordered consistently!
The best tequila for a tequila sunrise is silver tequila. This is important to not only let the flavors shine through but to maintain the color. Of course, getting the taste right is the first priority but it wouldn't quite be the same without its gorgeous orange hues, and a good blanco tequila won't interrupt that.
The Best Tequila For a Tequila Sunrise
1. Jose Cuervo Especial Silver Tequila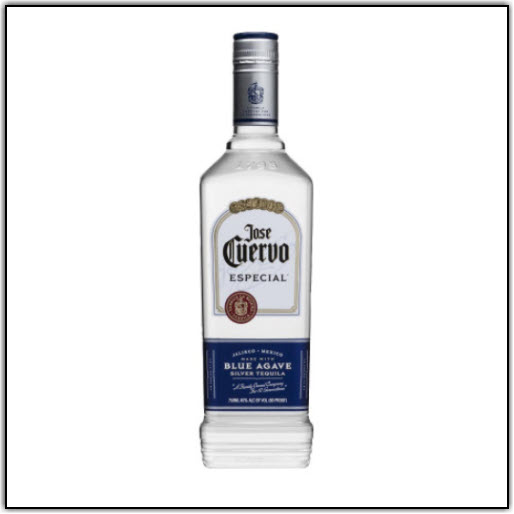 Jose Cuervo Especial Silver Tequila is unaged and yet manages to be quite crisp and smooth. It's double-distilled and carefully crafted by the Master Distillers at La Rojena. It's made with blue agave grown in rich, volcanic soil, right on the family estate. It's a great tequila for chilled shots or a refreshing margarita, among other things.
The distillery has been making tequila since 1795. It began with tequila production after Guadalupe de Cuervo received an official charter from Spain's king to make tequila commercially. However, the distillery's history is deeper than that. It was in 1758 that King Fernand VI gave them a writ of ownership and permission to plant agave on his lands.
That land produces some of the best agaves around and it makes their amazing tequila what it is. Tequila is still produced on the estate today, making it the oldest distillery in Latin America. They began exporting to California in 1858 and were also the first brand to sell its tequila in bottles. To conclude, this tequila is backed by decades and decades of history and exciting milestones.
The nose is peppery and crisp with notes of cooked agave. The palate follows with subtle notes of cooked agave with lots of pepper and spice. The finish is smooth and just a little sweet.
2. Olmeca Altos Tequila Plata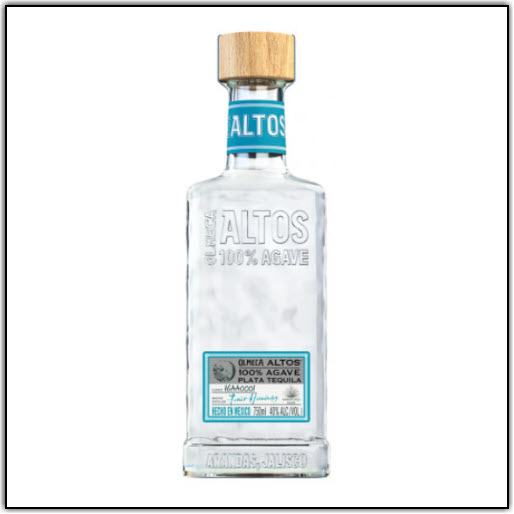 Olmeca Altos Tequila Plata was made by some world-renowned bartenders and was specifically designed to be versatile. They wanted to create a spirit that would elevate your cocktails to new levels but could also be enjoyed neat. They were quite successful in their endeavor and their efforts scored the spirit a gold medal from the Los Angeles International Spirits Competition and two silver medals from the San Francisco World Spirits Competition.
They use only the best possible agaves to create this wonderful tequila, from the ideal growing conditions to the expert selection and careful harvesting. They are then crushed using an old but effective Tahona stone rolling method – one often reserved for the finest tequila
The nose is fresh and herbal with a well-balanced palate of sweet, citrus notes and cooked agave. The finish is well-balanced with a combination of lingering fruity flavors and peppery spice.
3. Ocho Plata Tequila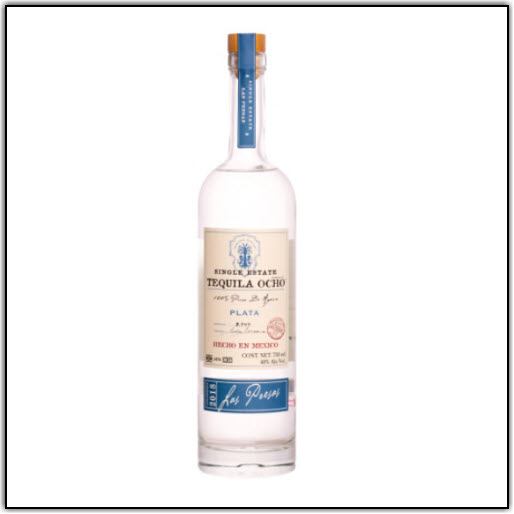 Ocho Plata Tequila is a unique expression that is made with the utmost care and attention to detail. It uses the purest agaves from the Arandas area and each bottle is marked with the year it was produced as well as the exact "rancho" where the agaves came from. This tells you just how carefully the tequila is handled and how deliberately it's tracked.
The company also cares very deeply about tradition. The distillery was started by the Camarenas family in 1937 and it was named after a very significant number – Ocho means "eight." It's the average number of years an agave needs to fully ripen, it's the number of kilograms of agave needed to produce a liter, and it's the number of days it takes for a fresh batch of agave to be turned into fresh tequila. More personally, it was also the eighth sample that was originally chosen when the family began their journey into tequila. So, to name their tequila with this simple number is extremely meaningful for the family.
On the nose, this one offers notes of cooked agave and citrus backed by earthy, peppery notes. The palate offers notes of mint and tropical fruit that come together in a long, smooth finish.
4. El Espolon Blanco Tequila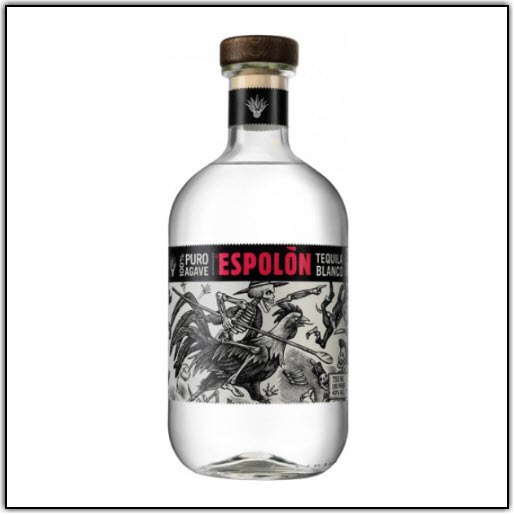 Crafted in the infamous Highlands region of Mexico, El Espolon Blanco Tequila is a premium blanco tequila that earned 94 points from the Beverage Tasting Institute. Made by a company with more than two centuries of experience, you can taste the fresh, crisp quality in every sip of this expression.
El Espolon takes the tequila-making process above and beyond when it comes to their blanco expression, beginning with the 22-hour cook time, versus the 12-hour industry standard. They also distill for about five and a half hours, versus the standard time of three and a half. The differences aren't anything crazy, but they're enough to make the tequila a standout among its counterparts.
On the nose, you have sweet agave with notes of flowers, tropical fruit, white pepper, and lemon zest. The palate offers a soft, oily mouthfeel and notes of bright agave, grilled pineapple, vanilla beans, and a touch of spice.
5. Don Julio Blanco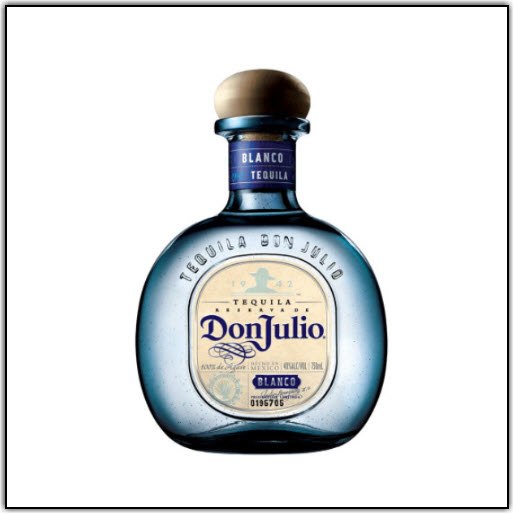 Don Julio is a well-known leader in the tequila industry, offering nothing but the best at every level of production. Even their blanco expression is an absolute masterpiece, offering one of the most versatile options in its category. It'll elevate your cocktail to all-new levels, creating balance and depth you've never seen before.
Or, you can enjoy it neat and experience all the deliberately crafted flavors and its smoother than smooth character. Even better is the fact that Don Julio himself was only 17 when he developed his vision to create a luxury tequila. He was granted a loan by a local businessman who chose to believe in him, and the rest is history. Today, his brand stands out not only because of its unique square-shaped bottle but because of its amazing quality and wonderful taste.
Crisp agave, lemon, and citrus are strong on the nose with a touch of lime and grapefruit as well. The palate is similar with light, sweet notes of agave which carry on through the finish.
Classic Tequila Sunrise Recipe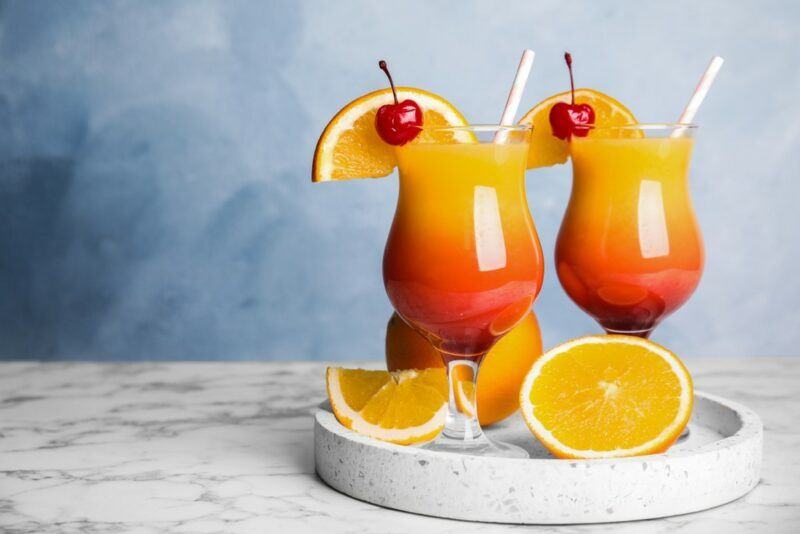 The tequila sunrise doesn't have a long or difficult list of ingredients, however, the challenge comes in crafting the drink. You must do everything just right to achieve the cascading colors that create a sunrise in the glass.
Follow the recipe carefully and take it slowly. It might not work out the first time – but it should at least still taste right! With a little practice, you'll have it down in no time.
Ingredients:
2 ounces blanco tequila
4 ounces freshly squeezed orange juice
¼ ounce grenadine
Orange slice and/or cherry to garnish
Instructions:
Fill a highball glass with ice and add the orange juice and tequila.
Slowly pour in the grenadine. Pour it carefully over the back of a spoon, or slowly drizzle it down the side of the glass. You need to let it settle slowly to create the layered effect.
Add your garnishes and enjoy!
The key here is to get the grenadine pour right. If it goes in too fast, the colors won't look right – though it'll still taste the same! For maximum flavor and authenticity, some have suggested making your own grenadine rather than relying on store-bought. If you have a little extra time, it's not as hard as you might think!
DIY grenadine ingredients:
2 cups pomegranate juice, freshly squeezed if possible
2 cups sugar
1-2 dashes of orange flower water
Instructions:
Combine the pomegranate juice and sugar in a saucepan
Bring it to a slow boil, always stirring until the sugar is fully dissolved
Reduce the heat and cover
Let it simmer for about 10 minutes, stirring occasionally
Allow it to cool and pour it into your chosen glass or jar
Add your orange flower water, close the lid, and shake it up