Tequila is often seen as a party drink, one that you down shot after shot of when you're looking for a good time or want to drown your sorrows. However, tequila is much more than that. It can also be a delicious and nuanced spirit. Choose the right expression and you might even be sipping your tequila, rather than drinking it as a shot. Or, perhaps you're using tequila in a cocktail. Regardless of your approach, there's one question that we need to ask – is tequila good for you?
It's a slightly odd question. After all, who drinks because they're trying to be healthier? Most of the time we drink tequila because we enjoy it or perhaps because we want to de-stress for a while.
Yet, plenty of authors write about potential tequila health benefits. Some of the health claims seem outlandish, like how tequila could help with weight loss or how it may decrease type 2 diabetes risk.
Let's take a look then and see whether there's any merit to the claims.
Is Tequila Good For You?
How Is Tequila Made?
Tequila Health Benefits
Does Tequila Promote Weight Loss?
Are There Other Benefits
The Risks Of Tequila
Should You Drink Tequila
How Is Tequila Made?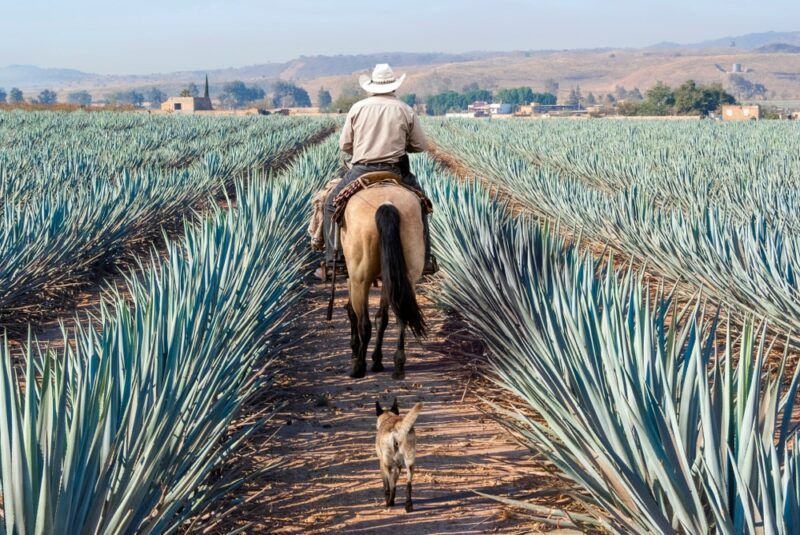 Let's begin with tequila itself. The spirit is made from the blue agave plant, which grows throughout Mexico.
However, tequila can only be legally produced in designated parts of Mexico, including Nayarit, Guanajuato, and Jalisco.
To make tequila, the core of the plant is baked and juice. This juice is then fermented, sometimes in stainless steel tanks or other times in barrels.
The tequila is then aged. Blanco tequila is aged for a short period, generally between 14 and 21 days. Reposado tequila has been aged for between two months and a year, while anejo tequila has been aged for one year to three years.
You may find extra anejo tequila as well. This version has been aged for more than three years.
Tequila Health Benefits
It's Low In Carbs And Sugar
As a straight spirit, tequila is naturally low in calories, carbs, and sugar. This makes it one of the best choices for anyone worried about their waistline.
Tequila also ends up being one of the few types of alcohol that you can enjoy on a keto diet without an issue.
Of course, these features apply to the straight spirit. That's excellent news if you love tequila shots, but not so great if you're hoping to include tequila in a cocktail.
If you're taking the cocktail approach, try to keep sugar mixers to a minimum. After all, the low sugar content of tequila won't mean much if half of your cocktail is made up of sugary soda.
Tequila Is Gluten Free
Tequila is made from agave, so it's naturally gluten free. This makes it a safe drink for anyone with gluten sensitivities.
However, it's still a good idea to pay attention to the product. Some companies use additives, including extra flavoring ingredients – some of which may contain gluten.
Alcohol Can Sometimes Be Good For You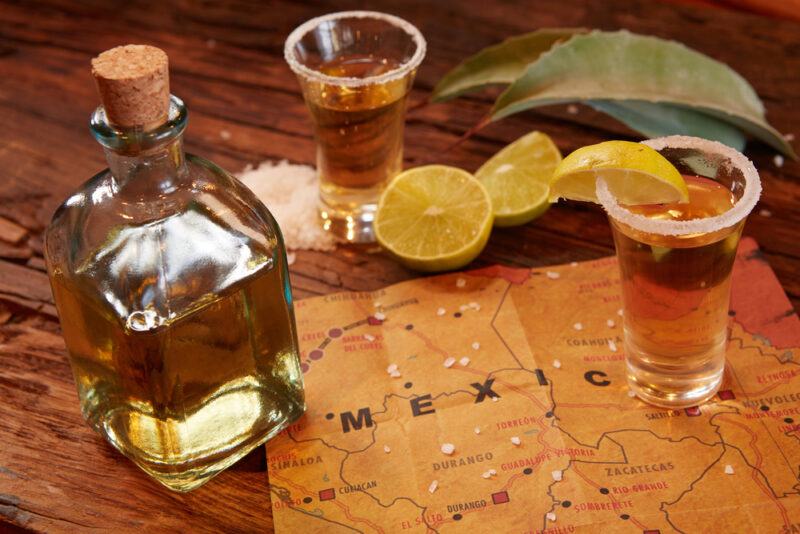 Alcohol has an awful reputation and has been linked to many problems. However, most of the issues are dose-dependent. This means that they get more significant the more you drink.
Keeping your alcohol intake low gives you the chance to enjoy your booze while avoiding serious side effects. Indeed, low to moderate drinking might even provide health benefits.
For example, some studies have linked moderate alcohol intake to a decreased risk of dementia. Other potential benefits include decreasing your risk of heart disease, diabetes, and stroke.
Alcohol is also well-known for its short-term benefits, like how it can make you feel more relaxed, decrease stress, make social situations easier, and numb pain.
Does Tequila Promote Weight Loss?
This claim has been hitting headlines like a storm, with many people claiming that tequila promotes weight loss. That's right, drinking could help you to lose weight. How amazing would that be?
The idea even sounds somewhat legitimate, as the agave plant contains sugars called agavins. These are non-digestible (an unusual feature in sugars).
One study found that giving mice agavins helped to decrease their blood sugar levels and improve their insulin response. The mice also ate less, which is where the weight loss claim comes from.
There's a bigger issue at play too – the fact that the mice were given agavins in their drinking water.
The difference between humans drinking tequila and mice drinking water with agavins is vast. Remember also that tequila goes through a decent amount of processing. There's a good chance that the agavin content is low. That's not even considering the alcohol content of tequila, which has a whole host of positive and negative effects.
All we're left then is the fact that tequila tends to be lower in calories than many types of wine, beer, and mixed drinks. But, that effect doesn't promote weight loss.
Remember too that drinking often promotes unhealthy behaviors, including eating junk food – an effect that can easily lead to weight gain.
In the end then, tequila probably doesn't help with weight loss and may even promote weight gain for some of us.
Are There Other Benefits?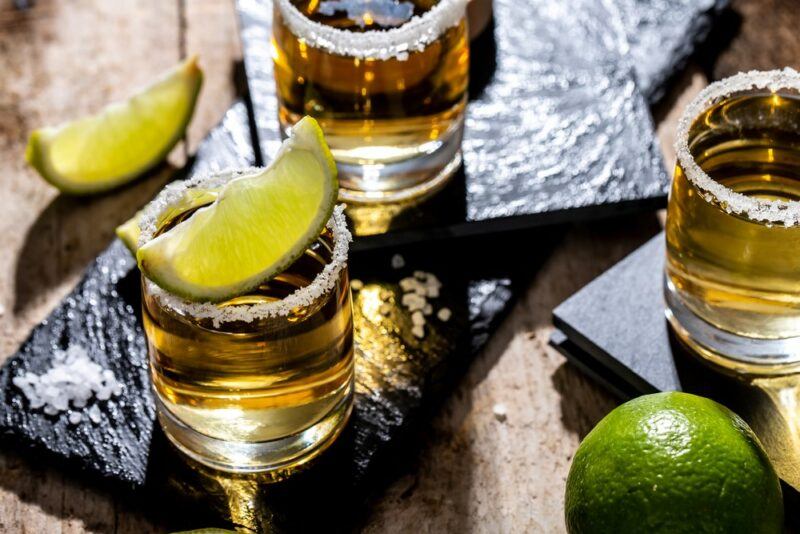 You might have noticed that our list of tequila benefits is pretty short, especially when compared to some of the others out there. You may have even seen wild claims before, like the idea that tequila prevents type 2 diabetes, helps you to live longer, improves your gut health, lowers pain, and more.
These proposed benefits are often linked to compounds in the agave plant. While those compounds do exist and have been studied, there are two serious issues with such tequila health benefits.
First, as we saw for issue of weight loss, research is pretty limited. Most studies have been small scale and relied on animals rather than humans.
Once again, evidence comes from the agave plant or compounds in it, rather than tequila. This is a crucial distinction, as many of these compounds get destroyed or changed during the process of tequila production.
Plus, when studies focus on agave, they miss any negative effects that come from the alcohol in tequila. Such issues could easily outweigh any slight benefits from agave compounds.
At best then, tequila may be a relatively healthy type of alcohol, one that's low in sugar and doesn't contain many additives.
The Risks Of Tequila
You're probably very aware of the risks that come with tequila, ones that you find for other types of alcohol as well. The biggest is that it's very easy to overdo it.
We're not just talking about binge drinking either. Even having one drink at a time can be an issue if you're doing so too often (like multiple times most days).
The idea is hardly surprising. Alcohol makes us feel good. It decreases inhibitions, makes social situations easier, and makes stress mean less, at least for a little while.
The feel-good effects make it easy to rely on alcohol to get us through difficult moments. However, the amount we need to drink to see benefits increases with time. Sometimes it starts to get harder to enjoy ourselves without a little alcohol.
It's easy to see where those patterns lead.
Drinking too much alcohol comes with a whole host of physical, mental, social, practical, and emotional problems. Even a couple of drinks per day could be enough to increase your risk of health problems like heart disease and cancer.
That's not even accounting for any bad decisions that you make after a drink or two.
These risks mean that you need to be cautious.
You can still enjoy tequila, but it's best to stick to the recommended levels of one standard drink per day for women and two for men. If you enjoy having more than this in a sitting, perhaps try to have some alcohol-free days. Doing so helps to offset any high intake days.
Tequila Versus Mezcal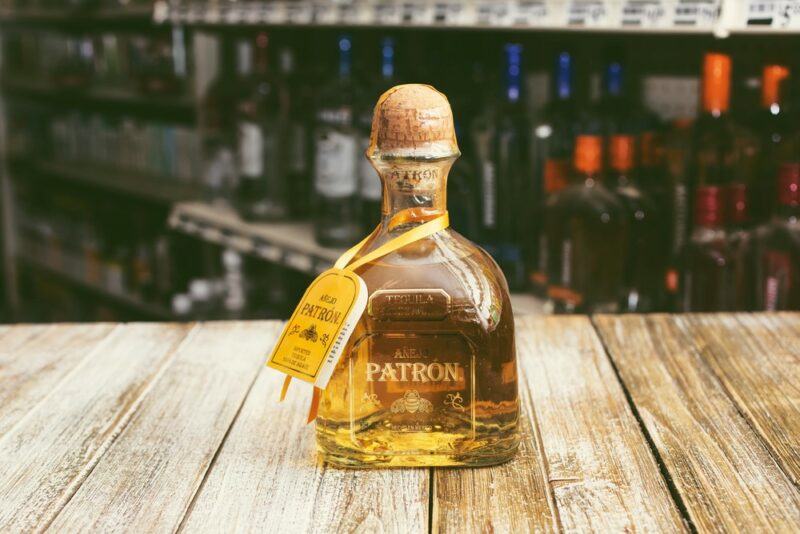 You may have heard about mezcal, which is similar to tequila. In essence, tequila is a type of mezcal, in the same way that bourbon is a type of whiskey.
As you might expect, the requirements for mezcal are much broader than tequila. The spirit can be made out of any variety of agave and production isn't limited to specific parts of Mexico.
Mezcal also tends to be cooked in earthen pits and then distilled into clay pots, which provides a distinct smokiness. Some companies have started to step away from this approach and use modern techniques instead.
Differences in distillation techniques, agave varieties, the climate where the agave is grown, and other factors mean that mezcal expressions can vary dramatically from one another.
What does all this mean for health?
Well, mezcal has many of the same features as tequila, including being low in sugar. It's still made from agave, so it may contain many of the same compounds as tequila.
Should You Drink Tequila?
Let's be honest, most of us aren't drinking tequila for health benefits – we're doing so for the alcohol and perhaps because we enjoy the flavor.
If that's the case for you, then by all means, go ahead. Moderate alcohol intake might even provide some health benefits – and tequila is lower in sugar than most of your other options.
The trick is to watch your intake. Make sure that you're not overdoing it or you'll see more problems than benefits from tequila.
And finally, please, don't see tequila as a health tonic of any form. It's not. Not even if you're choosing very expensive and high quality tequila. Tequila isn't likely to improve your gut health, help you lose weight, or decrease pain.
Besides, even if tequila did have some slight health benefits, plenty of foods and drinks are more powerful choices. Protein rich foods, for example, often promote weight loss, while fermented drinks like kombucha may improve your gut health.
Frequently Asked Questions
How Many Calories Are In A Tequila Shot?
Like most spirits, tequila is low in calories. A shot contains around 100 to 110 calories, with no fat, carbs, or protein. However, the calorie content does vary a little depending on the tequila you choose.
Is Tequila Gluten Free?
The agave plant itself is naturally gluten free, which makes tequila gluten free as well. However, mixto tequila is a little more complicated, as this contains extra ingredients. Most of these should be gluten free, but there's a chance that gluten containing ingredients are used too.
Thankfully, the distillation process should mean that most mixto tequila should still be gluten free, even if one of the ingredients contained gluten. If you're concerned about this, it's best to focus on products that are made from 100% agave instead.
Does Tequila Go Bad?
Liquors like tequila and whiskey will last almost forever and aren't going to go off. Tequila does start to lose its flavor after it has been open for a year or so, but it's not going to make you sick.
Does Tequila Contain Carbs?
Spirits like tequila are exceptional for keto and low carb dieters, as distillation means that they're essentially carb free. Just be cautious if you're using tequila in a cocktail, as most mixers and other cocktail ingredients do contain some carbs.
Is Tequila An Upper?
Many people say that tequila is the only spirit that acts as an upper (while all others are downers instead). This is largely a myth, as alcohol always has a depressant effect.
You may get a slight lift from tequila, especially in a social situation. However, this is true for other types of alcohol as well and doesn't negate the depressant effect that comes later.