Not only is apricot brandy a key element in so many classic and popular cocktails but the drink itself is quite old. If you really look, you'll find recipes dating back to the early-mid 20th century. For a while, it seemed as though apricot brandy was far more common than any other fruit-flavored brandy (like blackberry brandy or pear brandy) or liqueur.
The reason for this intense popularity is hard to pinpoint, but apricot brandy was everywhere. Not only were people throwing it in cocktails left and right but it was often sipped neat or on the rocks because it was so fresh and delicious. The same often happens today, especially with or after a nice meal.
There are many apricot varieties and the best apricot brandy contains several of them working together. A lot of cheaply made apricot brandies have a very artificial, over-sweet flavor so you must be careful that you're buying a good bottle. You want something well-made with natural, authentic fruit essence or juice instead of sweeteners.
The following are among the best apricot brandies out there, ranging from fresh and sweet to a little more toned down. You'll be able to make any apricot brandy cocktail you want with this selection.
The Best Apricot Brandy
1. Bols Apricot Brandy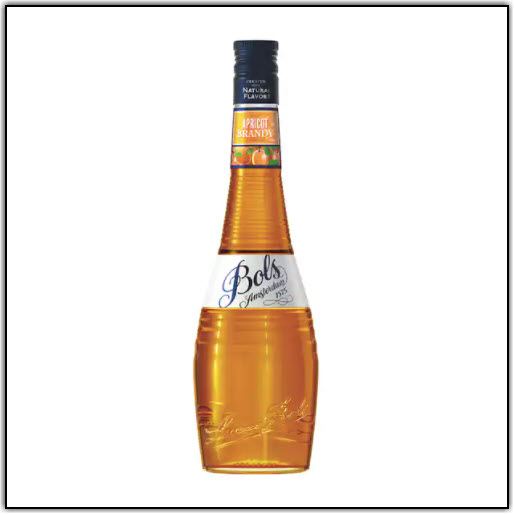 Bols Apricot Brandy is one of the many top-notch flavored spirits from Bols. This particular expression is one of the most popular, given its high quality, diverse profile, and affordable price tag. This recipe is also one of their oldest, going back to the 18th century when apricot kernels were actually stored in brandy.
This is where the inspiration for the drink came from, though the spirit is much more refined than the leftover mixture in the empty barrels back in the day! This drink contains a combination of apricot kernel distillate, brandy, and fresh apricot juice. The apricot kernels are crushed which creates subtle amaretto flavors as well.
It has a delightful translucent golden color in the bottle with roasted almonds, apricot skin, and apricot fruit on the nose with subtle hints of banana. The palate follows with mild sweetness and notes of both apricot skin and flesh. Notes of brandy, almonds, and grapefruit are present in the background with more almonds, bananas, clove, and lemon zest on the finish.
2. DeKuyper Apricot Brandy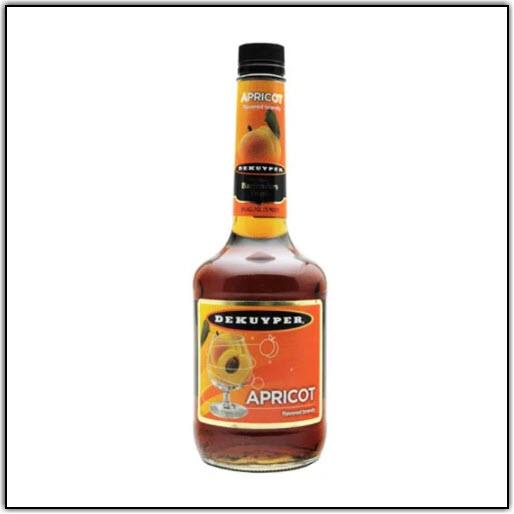 DeKuyper Apricot Brandy is a premium expression made with only the best quality apricot distillate. It's blended with crushed kernels and fine brandy, with the company working hard to maintain a traditional and classic taste of apricot brandy that has been so well-loved for many generations.
It's an amazing addition to many classic cocktails but it's also delicious when sipped neat – the perfect flavors for summer.
The aroma alone is an experience, with notes of almond, marzipan, honeysuckle, and orange blossom dancing around on your nose with baked apricot skin coming in strong. The palate is rich with baked apricot and apricot skin with mild acidity. Some gentle spice comes through mid-palate with a burst of intense sweetness immediately following.
The finish offers strong apricot notes that fade into subtle spice and acidity.
3. Hiram Walker Apricot Brandy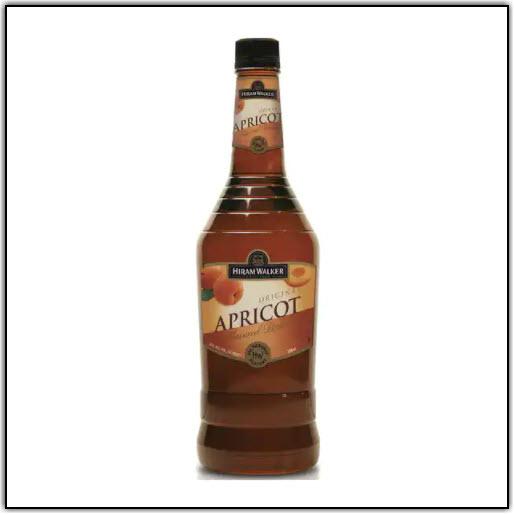 Hiram Walker Apricot Brandy is a bold spirit made with many varieties of delicious, tree-ripened apricots. Each varietal brings its own flavor and aroma to the table, creating a strong and delightful melody of apricot notes.
Hiram Walker produces several premium flavored spirits, all of which are expertly crafted. Here, the natural essences are carefully extracted and blended to perfection, ensuring a fresh and authentic flavor every time. Whether you're looking for a sweet and sophisticated cocktail or a boozy afternoon coffee, Hiram Walker is a trusted and reliable brand when it comes to delicious and authentic flavors.
The profile here is a unique one. The aroma offers strong, robust fruity flavors with a variety of different apricot notes coming through. The palate features similar notes and a distinct sweetness that's rounded out by ripened dark fruit. It's a smooth, fantastic post-meal sipper for a relaxing night off or great conversation among friends.
4. McGuinness Apricot Brandy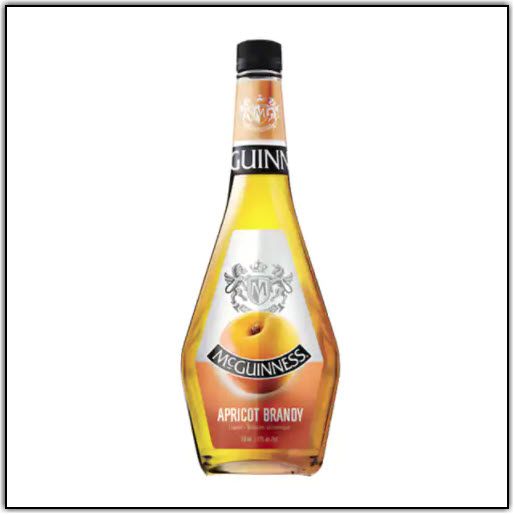 McGuinness Apricot Brandy is part of a best-selling line of mixers and liqueurs. Based in Canada, this apricot brandy is particularly sweet, making it perfect for your favorite fruity summer cocktails. The apricot brandy is part of an amazing line of other liqueurs and mixers that McGuinness has made specifically for creating the best possible cocktails. It's the largest in Canada, featuring a plethora of delicious fruits and other wonderfully mixable cocktail flavors.
The entire McGuinness line is a staple in both large-scale and home bars, offering what seems like an endless array of mixable flavors.
The apricot brandy is so perfect for your summer cocktails because its profile is so abundantly fresh, fruity, and distinctly apricot. There are several varieties of the fruit in this spirit, offering a crisp, natural medley of apricot aromas. The palate is very similar, including fresh and robust notes of tree-ripened apricots. The natural essences of each and every apricot are carefully extracted to ensure each sip is not only fresh and delicious but as authentic as possible.
5. Marie Brizard Apry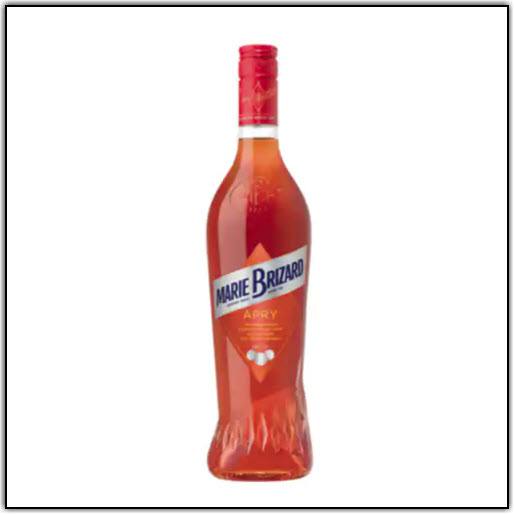 Marie Brizard started this infamous liquor company with her partner back in 1755. It began with anisette and they quickly built a range of quality expressions that became well-known in the area. In 1763, Marie Brizard finished the recipe for her famous anisette liqueur that would bring her and her company fame.
Marie Brizard ran her impressive company for exactly 50 years, handing over management to her sons on the company's 50th anniversary. Around 1893 their expressions start winning awards and being featured in exhibitions. Fast forward to now and the company now has more than two centuries of expertise under its belt, with their original anisette liqueur still going strong – though the recipe has been tweaked.
Marie Brizard Apry is another successful expression from the brand, featuring strong apricot flavors mixed with that of premium brandy. On the nose, you'll also find notes of almond extract and a hint of apricot nectar. In addition to the delicious notes of apricot, the palate offers sweet notes of amaretto with a touch of cinnamon on the finish. It's perfect for those with a sweet tooth as well as anyone who likes a little sour kick.
The Best Apricot Brandy Cocktails
There are so many possible apricot brandy cocktails you can make, it's hard to know where to even start. You can be as simple or complex as you want, and create just about any flavor profile. There's plenty of room to play around and experiment, but if you're unsure, it's always good to start with some easy ones:
Apricot Brandy Sour
This one is for the sweet and sour fans. The Marie Brizard Apry would be great here, but you can try it with any apricot brandy you have and see how it turns out!
Ingredients:
1 ounce apricot brandy
½ ounce triple sec
1 ounce lemon juice
1 teaspoon grenadine
Orange juice to taste
Ice cubes
Instructions:
Add the apricot brandy, triple sec, and lemon juice to a shaker and shake well.
Add ice and your desired quantity of orange juice into the shaker and shake again to chill.
Pour everything into your desired glass.
Add one teaspoon of grenadine and enjoy!
When done correctly with a good apricot brandy, this drink creates the perfect balance of sweet and tart. It's not too much of either and the taste is phenomenal.
Apricot Pie Cocktail
Perfect for anyone with a sweet tooth, this cocktail is just made for dessert at your next cocktail party! Not only is the unique flavor the perfect way to finish off a fantastic meal but it's super boozy so you can keep the party going!
Ingredients:
1 ½ ounce light rum
1 ounce apricot brandy
⅓ sweet vermouth
1 teaspoon lemon juice
1 dash of grenadine
Lemon twist for garnish
Instructions:
Pour all of the ingredients into a cocktail shaker and fill with ice.
Shake it well until you feel the shaker start getting cold.
Double strain into a chilled glass.
Garnish with your lemon twist and enjoy!
This recipe is delicious as is but you can also adjust the flavors to your liking by using different types of brandies and vermouths. You can also adjust your selection of rum to create different flavors. Spiced rum may not be a great choice, but a darker or aged rum will add a new layer of flavor.
One important thing to note is the type of apricot brandy you use. A "true" brandy, distilled from actual apricots will produce a more balanced cocktail element. Brandies that are infused with the natural flavor and essence of the fruit may create a slightly sweet drink. Neither is better than the other, it's just a matter of preference!