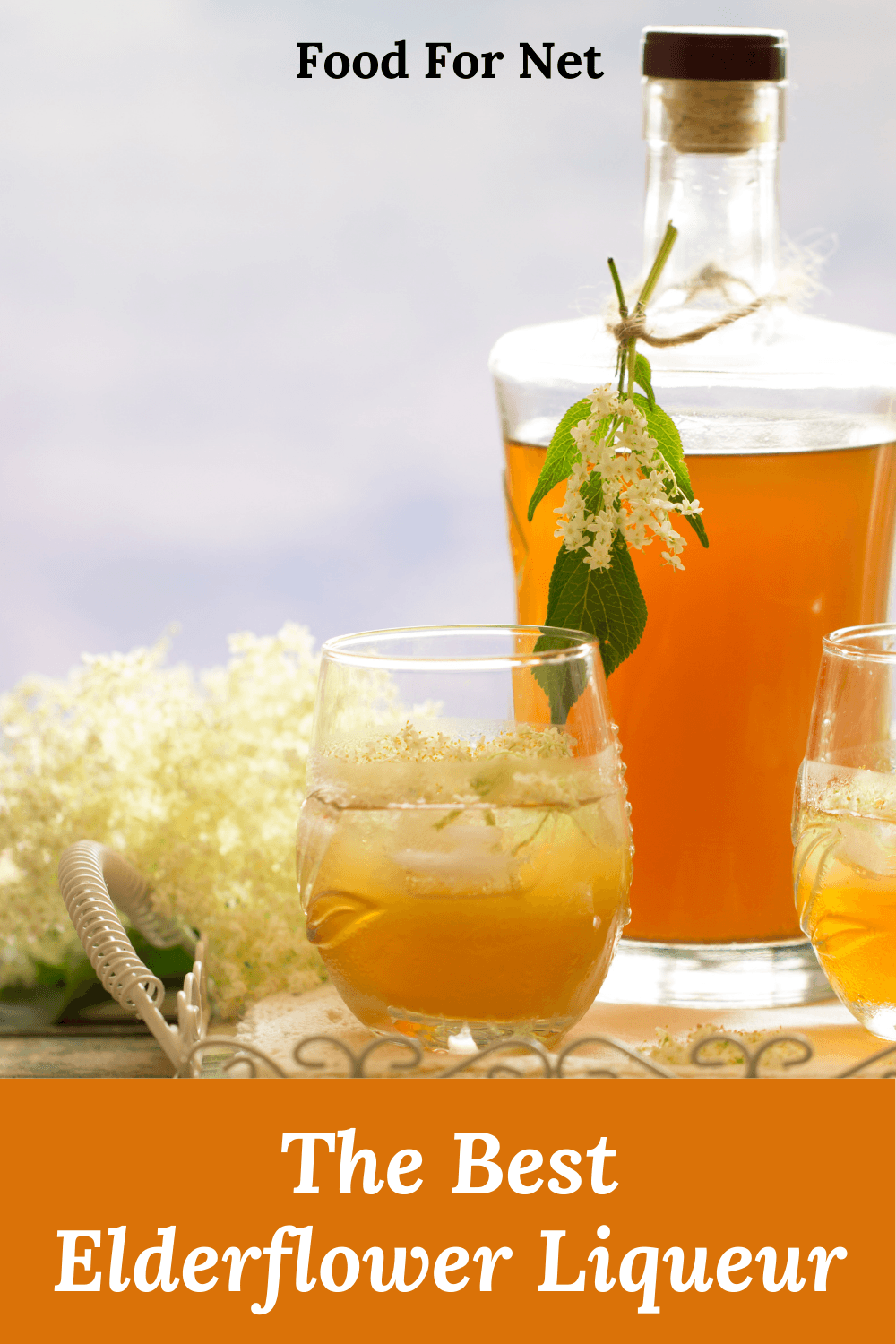 The elderflower is a beautiful, delicate plant with small white flowers and a distinct taste and smell. While the best elderflower liqueur has become quite popular in bars across the world (you'll often see it used in gin cocktails), its use in alcohol is pretty recent compared to its rich history with healing and medicine.
The use of elderflower can be proven as far back as 3500 BC, around the time of ancient Egypt. Bodies have been found from this time buried next to the elderflower tincture. Ancient Greece saw Hippocrates call it the "father of medicine" and described the plant alone as his whole medicine chest due to its ability to successfully treat so many illnesses.
More recently, other versions of the plant have been found in French literature from 1651, while Native Americans across the world were using it to treat fevers. Even more recently, British herbalist Maude Grieve noted the plant's use in preventing influenza and warding off the symptoms of a "chill."
Among all of these documentations and discovery of incredible medical benefits, many also noted the wonderful flavor elderberry has. This was, of course, secondary to the healing properties, but it makes its use in alcohol and other "fun" drinks unsurprising.
The Best Elderflower Liqueur
1. Bols Elderflower Liqueur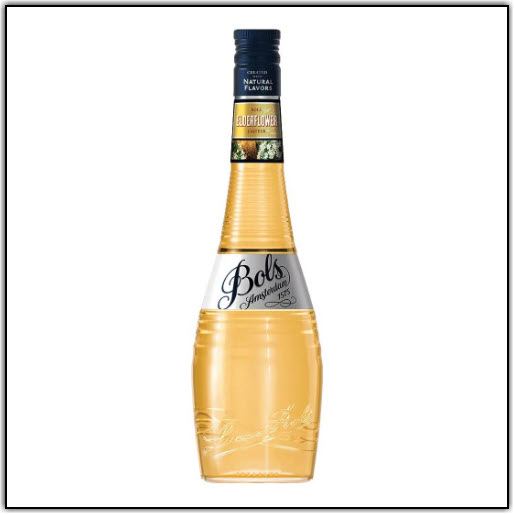 The Bols family has been in the world of distilling since 1575 with their first liqueurs produced under the brand name Lootsje. Lucas Bol was born in 1652 and eventually acquired a large share in the Dutch East India trading company which gave him access to many new herbs and spices. This resulted in 300 new recipes, which he translated to creating gin for many years.
The company expanded in 1883 and began aging their gin, a process they recently resurrected in 2010.
Today, they have re-opened in Amsterdam where they originated. They offer educational tours through their facility where visitors are given a history of the company as well as information about gin and genever. They've also expanded their reach quite a bit and now dabble in many categories of alcohol.
Bols Elderflower Liqueur is made with blossoms of the elder tree that smell strongly of honey. This aroma is carried through to the spirit's nose where you'll also find fresh and fragrant floral notes. The palate is sweet and bright with a noticeably citrus finish.
2. Giffard Wild Elderflower Liqueur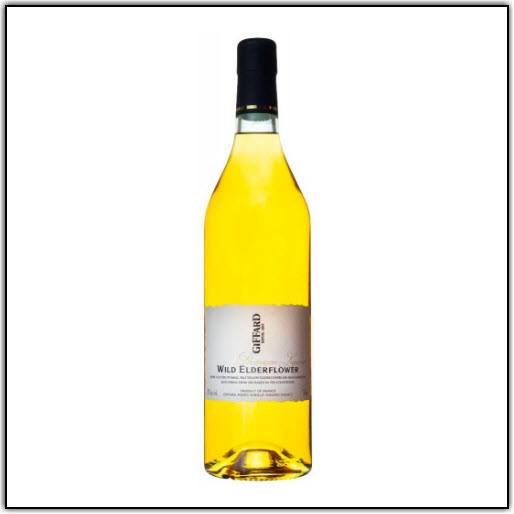 Giffard is another old distillery, with origins tracing back to 1885 when founder Emile Giffard began the journey by researching the digestive properties of mint. He was a pharmacologist back then, making medicine in France. His curiosities and research led to him making a mint liqueur, though, which he tested by giving it to guests at a hotel on a particularly hot day.
It was an instant hit and he immediately switched from making medicine to making spirits. From there, the company was full steam ahead with the family still going strong five generations later.
Their liqueurs are all made with fresh and locally sourced plants and fruits. They're working on new recipes all the time while still producing their existing spirits at a high quality.
Giffard's Wild Elderflower Liqueur is a beautiful golden color in the bottle with sweet, spicy, exotic aromas hitting the nose right away. You'll find notes of lychee, licorice, and saffron. The palate is quite floral with notes of fresh and dried flowers working towards a delightful, citrusy sweetness on the fresh, delicious finish.
3. St. Germain Elderflower Liqueur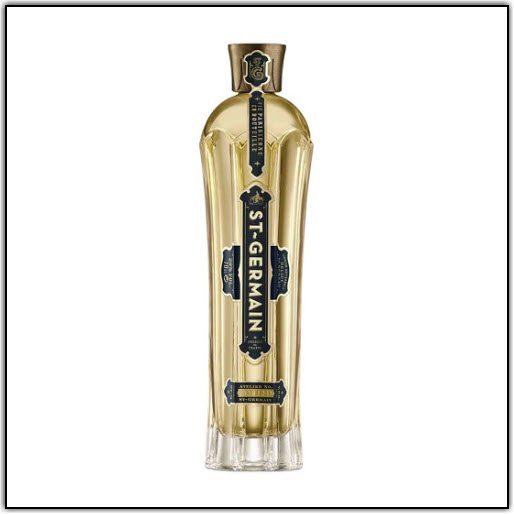 St. Germain Elderflower Liqueur is regarded by many as the best elderflower spirit out there. Made with fresh, hand-picked blossoms and carrying a double gold medal from the 2018 San Francisco World Spirits competition, this comes as no surprise.
St. Germain ensures their blossoms are hand-picked at the best time of year – the three to four weeks in late spring where the flowers are at their peak flavor and aroma. Very special care is taken to not damage the blossoms either, as this would impact their final taste.
Time is then of the essence as the flowers must be macerated while they are still as fresh as possible. St. Germain works hard to ensure this is done as fast as possible without sacrificing quality. Much work goes into this as nearly 1,000 blossoms are required for each bottle of this beautiful, authentic, delightful liqueur.
The aroma is subtle and delicate with tropical fruit and delicious sweetness on the nose, including pears, peaches, and notes of honeysuckle. This sweetness is well-balanced by zesty, citrus notes on the palate which comes together in a long, lingering finish with strong notes of elderflower and more citrus.
4. Fiorente Elderflower Liqueur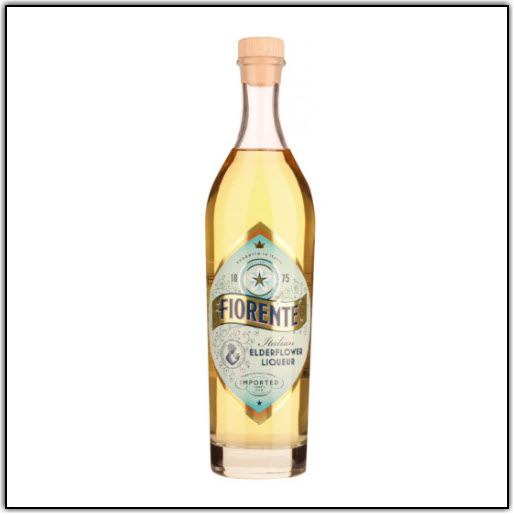 Fiorente has been in business since 1875, always making special artisanal liqueurs. Today, the Fiorente Elderflower Liqueur is their specialty. Their wild elderflowers come from the alps and are crafted with the needs of bartenders in mind – they want the spirit to be the most perfect and delicious addition to many cocktails.
The entire operation is family-owned and operated. It's located under the alps in a region with extremely pure water and air. It was also the very first distillery in Italy to be certified as carbon-neutral and zero-footprint, which is a wonderful consideration for their eco-friendly customers. Their elderflower liqueur has a lower sugar content than most others, making it more versatile. It goes well in aperitifs as well as more complicated summer cocktails. Mostly, though, it pairs beautifully with sparkling wine.
The nose is light and balanced with plenty of floral notes with honey, elderflower, mint, and citrus. The honey follows onto the palate with mild sweetness and lots of floral notes and the taste of lemon zest. The floral notes linger and see the finish through.
5. Chase Elderflower Liqueur

Chase Elderflower Liqueur is made at the Chase Distillery, a unique operation that's home to many labels. This includes Chase Vodka, Williams Gin, and a brand of potato chips! The facility is a distillery as well as a potato farm – meaning their potato chips are about as real and authentic as it gets with potatoes from their own property.
Their very first alcoholic creation was also a potato vodka – a delicious spirit that now serves as a base for many of their other expressions, including their elderflower liqueur. They produce everything in small batches to not only ensure quality and smoothness but to retain the best of their ingredient's flavors.
The nose on this elderflower spirit is deep, rich, and floral with light notes of elderflower appearing immediately on the palate. This is followed by a touch of delicate citrus and a tangy, tart finish with elderflower lingering.
Refreshing Elderflower Cocktails

Elderflower liqueur is popular for its easy and versatile floral profile. It adds the perfect refreshing twist to many cocktails and even serves as the base flavor in many. There's much you can do with the spirit, but try some of these well-used recipes to get you started with the wonderful elderflower taste and aroma:
The Elderflower Cocktail
This recipe is simple and delicious while offering you the perfect taste of elderflower. With very few other flavors present, the elderflower is not overpowered, rather it's complimented well in a way that brings out its best.
Ingredients:
2 ounces elderflower liqueur
3 ounces champagne, or your choice of dry white wine
1 ounce club soda (more or less to taste)
Lemon twist to garnish
Instructions:
Begin with a chilled collins glass.
Pour your champagne and liqueur into the glass over ice.
Top with club soda. You can add more or less of this to create the flavor intensity you want.
Stir it well to integrate the flavors.
Garnish with your lemon and enjoy!
Eye Candy
This impressive elderflower cocktail is a little more complex, but it's worth the effort. The melody of flavors here is incredible and it's perfect for a hot summer day.
Ingredients:
½ ounce simple syrup
1 ½ ounce gin
½ ounce elderflower liqueur
½ ounce freshly squeezed lemon juice
A splash of club soda
3 slices of ginger root
2 sprigs of fresh, divided mint leaves
Instructions:
Muddle the simple syrup, ginger, and leaves from one sprig of mint in a cocktail shaker.
Add the juice and liquors and fill the shaker with ice and shake it well.
Strain the drink into a glass with fresh ice.
Top with your desired amount of club soda – usually a splash will do for optimal flavors.
Garnish with the rest of the mint and enjoy!
While you can use your gin of choice here, London dry is recommended to make the flavors work best together. Gin is a versatile spirit though and every expression has a different set of flavors. The gin is where you can have a lot of fun with this drink – try different gins and see what flavors work best. If you can swing it, use a premium gin as this will make the cocktail smoother and often more flavorful.