Brandy is a spirit that's distilled from fermented fruit juice. While any fruit can, in theory, be used, grapes are the most common. This means that most brandy is made from wine. The name "brandy" comes from the Dutch word brandewijn which means "burned wine" so it makes sense that grapes are used the most. 
Brandy has been around for quite some time and was one of the more popular spirits in the first bars that started popping up. This is why it's still a staple ingredient in many classic cocktails. While it's enjoyed around the world, it's extra popular in Brazil, Germany, Russia, India, and the Philippines. 
Like any spirit that's aged, brandy prices vary. Of course, the age of the spirit plays a big role, with more years in the barrel often leading to a higher price. The quality of the wine, the distillation process, and even the rarity of the grape varietals all contribute as well. Generally, the best cheap brandy is usually a V.S. label from a reputable brand. 
V.S. stands for "very special" and it means the brandy has been aged about two years. It's the youngest category of brandy, so the rest of the ingredients and process needs to be of high quality to make it a good brandy overall. 
However, this is not a hard rule. Many older expressions come with a lower price tag and are still a great brandy, but there are not as many. 
While brandy can be produced anywhere as long as the proper procedure is followed, different parts of the world are known for different styles of brandy. For example, brandy produced in France and made with pot stills is known as cognac. If it's made with column stills it's known as Armagnac.
Much like champagne is just French sparkling wine, cognac is just French brandy. It must be produced in France to be labeled a cognac. 
Because they spend less time in barrels, cheaper brandies may not be your first choice for sipping but they still make great cocktails. The following are some of your best options with most being quite versatile. 
The Best Cheap Brandy 
1. E&J XO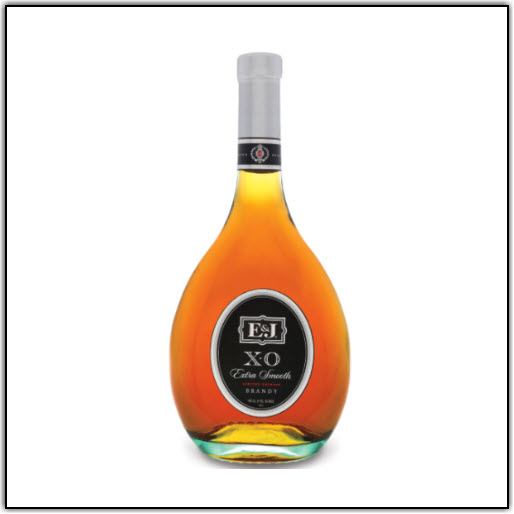 E&J has been creating top-notch brandy since 1938, having perfected the craft and now bringing plenty of experience to the table. Their collection of brandies range in flavor and feel, but all are commendable. It's how they became America's most decorated producer of brandy. 
Their XO expression is the perfect blend of luxury and affordability. You get a premium experience without the premium price tag. 
The aroma is simple with strong, sweet notes of maple syrup. The palate follows with a little more to offer, including more maple with notes of apple, berries, vanilla, and a touch of toasted oak. If you decide to go neat with this one, the maple and vanilla will be the strongest flavors. The finish is pleasant and heavy on the caramel.  
It's enjoyed neat mostly by those who like their brandy nice and sweet. Otherwise, it's a great addition to any cocktail requiring brandy. Many XO's cost much more than this one so for such a cheap bottle, it really shines. 
2. Paul Masson Grande Amber Brandy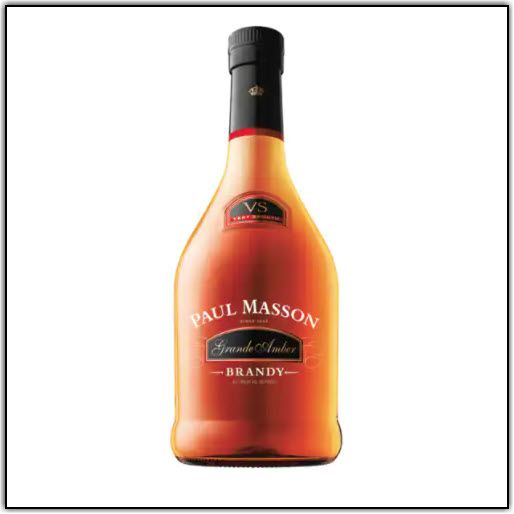 Paul Masson has deep roots as a company, making wine in California back in the 1890s. They even created the first American sparkling wine, which was quite successful. Given their knowledge and experience with wine, it's no surprise their brandy efforts have been just as successful. 
Their Grande Amber Brandy is aged for three years in oak, which is one year longer than is required for a V.S. category brandy. The extra time spent imparts a deeper character and an even smoother taste. 
The nose is already pleasant and complex, offering strong notes of sweet bourbon and vanilla, with a hint of grape juice underneath. The palate follows with a surprising spicy bite on the front, with some sweetness in the middle. The finish is a mix of sweet and slightly bitter. 
It's a perfect brandy for those who like something balanced and not overly sweet. There's lots going on here, making it a great sipper, especially for those who like to take it slow. If not, it does well to balance and enhance many delicious cocktails. 
3. Korbel California Brandy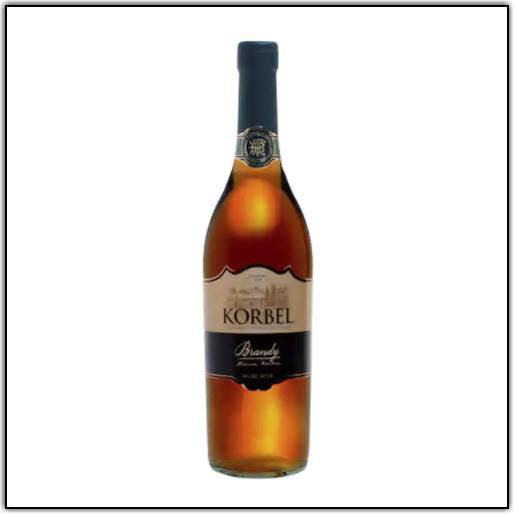 Korbel has been in the business of brandy since 1889, giving them over a century of experience to go on. Their brandy has always been handcrafted and produced in small batches at their artisan distillery in Sonoma County. 
They use only the finest grapes, home-grown in California. The California Brandy is aged in mellow, fire-charred oak barrels to achieve the perfect balance of flavors and bring forward a stellar smoothness. 
The aroma offers notes of cinnamon, apple, pears, honeysuckle, and cedarwood. Earthy, sweet, and slightly spicy all come together to offer the senses a whole experience rather than just a nice scent. 
The palate is just as lovely and complex, with toffee and caramel apple coming in strong on the front. Cinnamon and orange follow with notes of black pepper and oak with a touch of woody tannins. The finish is hot with more oak and tannin, and a touch of apple on the end. 
4. Presidente Brandy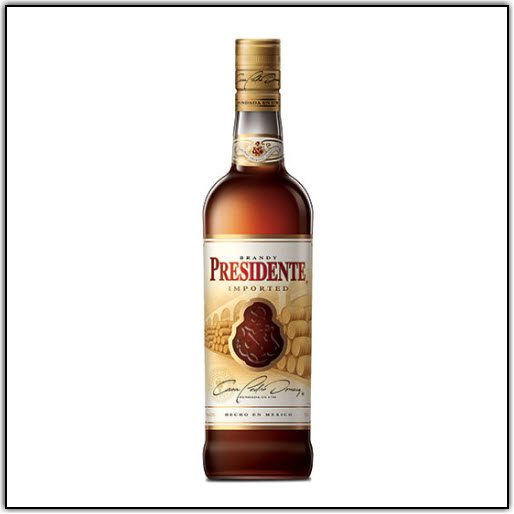 For being such a reasonable price, Presidente Brandy is impressive. It's one of the best-selling brandies in the world while being a top seller across all spirits in Mexico. It began in 1956 when founder Don Pedro Domecq Gonzalez wanted to make the best brandy in Mexico. Many would argue that he succeeded. 
It's aged for a solid two years in American oak barrels, giving it a variety of great flavors. The palate starts sweet, offering notes of vanilla and marzipan. The vanilla fades into a saltwater taffy flavor with notes of oak and spice, with a hint of florals in the background. The finish is dry and strong. 
The nose is simpler, with notes of fruit, oak, vanilla, caramel, and almonds coming together into something sweet, nutty, and delightful. Many enjoy this one on the rocks, but it really shines as the base of a great cocktail. 
5. Raynal VSOP Brandy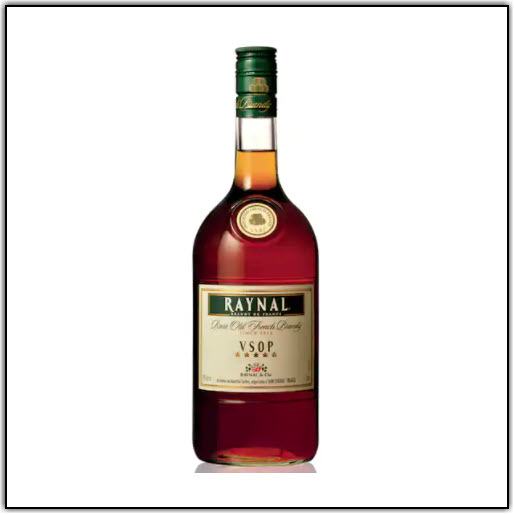 It's said that the recipe for Raynal VSOP Brandy goes back to 1814. It's certainly a unique expression, made with a base of white eau-de-vie from Bordeaux blended with Champagne that was aged in French oak casks. 
This incredibly specific combination makes for a unique brandy drinking experience, especially when the additional 20 eau-de-vies are added, all of different ages. This creates a medley of flavors and aromas that are amazing when sipped neat. 
On the nose, you'll find strong notes of refined oak with additional notes of hazelnut, almond, and walnut, with a touch of honey lingering. The nutty aroma leads into a smooth, well-balanced palate with strong notes of almond and walnut. The finish is long with hints of candied fruit and ginger coming through at the end. 
The Mysterious Brandy Cocktail 
Some cocktails have brandy as a base while others, like sangria, have it working in tandem with other types of alcohol. Either way, the versatile nature of brandy means there's room for plenty of brandy cocktails. There is one cocktail that's easy, popular, and has a cool story, too. If you're at a loss, give this one a try and go from there! 
The Sidecar
Not only is this cocktail bright and delicious but it's got a fun, somewhat mysterious history behind it. It's a descendent of the classic Brandy Crusta which is an old cocktail originating in New Orleans. It's made a comeback recently and the sidecar is a variation that's developed a reputation of its own. 
There are two theories behind the creation of the drink. First, it's rumored to have been created for a mysterious visitor who rolled up to the bar in the sidecar of a motorcycle. The kicker here is that two different bars claim this same story – one French and one English. 
Then, you have Dale DeGroff, a known bar veteran who claims a different origin. He says it was named for the little mixture that's left behind in the shaker after straining a drink, which can be served as a shot. The extra was coined a sidecar and the one left behind this drink was particularly yummy, hence the name to pay homage. 
You only need three ingredients: 
1 ½ ounce brandy. 
¾ ounce orange liqueur – Cointreau is a good one here. 
¾ ounce lemon juice. 
Optional: sugar rim and orange twist garnish. 
Begin by coating the rim with sugar, if you're going this route. It's not necessary but this cocktail does sit on the drier side of sweet so a sugar rim can add the perfect finishing touch. 
Then add all ingredients to a shaker and shake with ice before straining into your prepared glass. Add the orange twist for a final bit of flair. 
You can adjust this drink to your tastes slightly by using a brandy that you like. If you have a favorite, start with that one. If not, take one from this list and see how you like it!