With all the buzz about The Force Awakens, Star Wars has become a pretty popular topic. And, who can think of a better way to focus on the topic than with food.
In this case… cookies!
For this post I've rounded up a diverse selection of Star Wars-themed cookies from the creators over at Etsy. Most of these are sugar cookies, as those seem to suit unique designs the best. But, there is at least one exception to that rule on the list.
I did notice that across designers, there was a lot of similarity in characters. Stormtroopers, Darth Vader, R2D2 and Yoda were all pretty common – and characters from newest movie were relatively rare.
Some designers did go out on a limb though and there are some pretty cool characters and designs on display in this roundup. My favorite is probably the stencil-based ones. What is your favorite?
R2D2 Christmas Sugar Cookies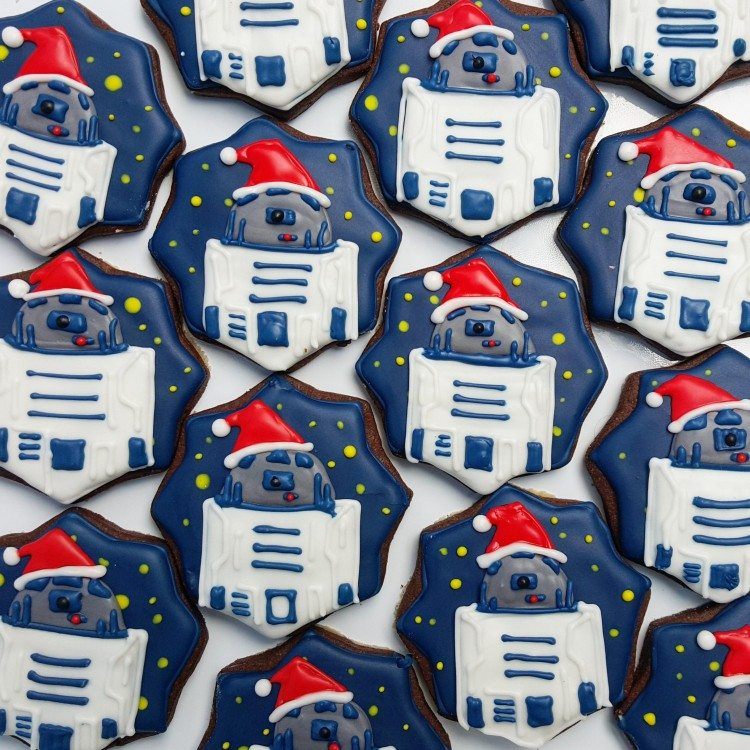 I know we're already past Christmas, but these cookies were too unique (and cool) to ignore.
Birthday Party Star Wars Cookies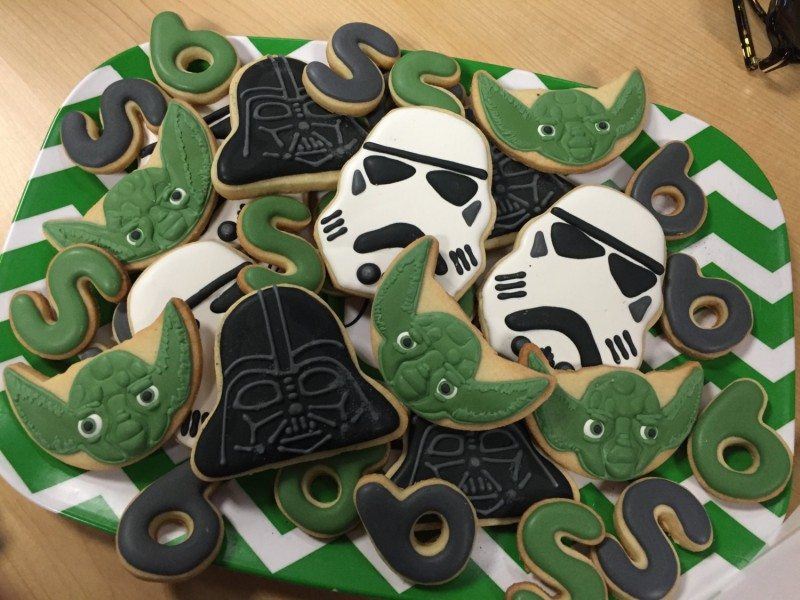 Realistically, these cookies would work well for many different occasions, but the creator calls them birthday cookies, so I will too.
Darth Vadar Cookies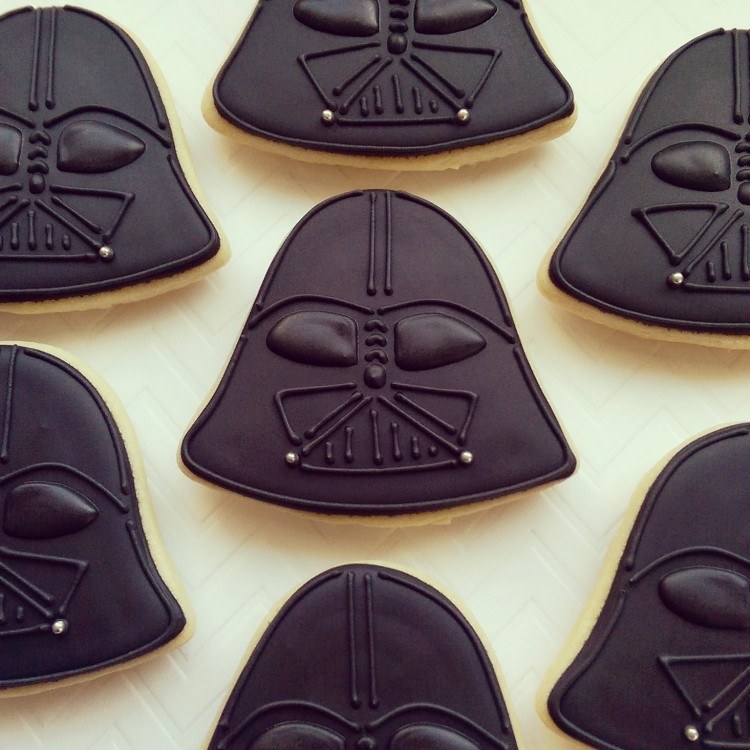 This set of cookies only comes in one design but that doesn't really matter because the design rocks.
Detailed Yoda (and other styles)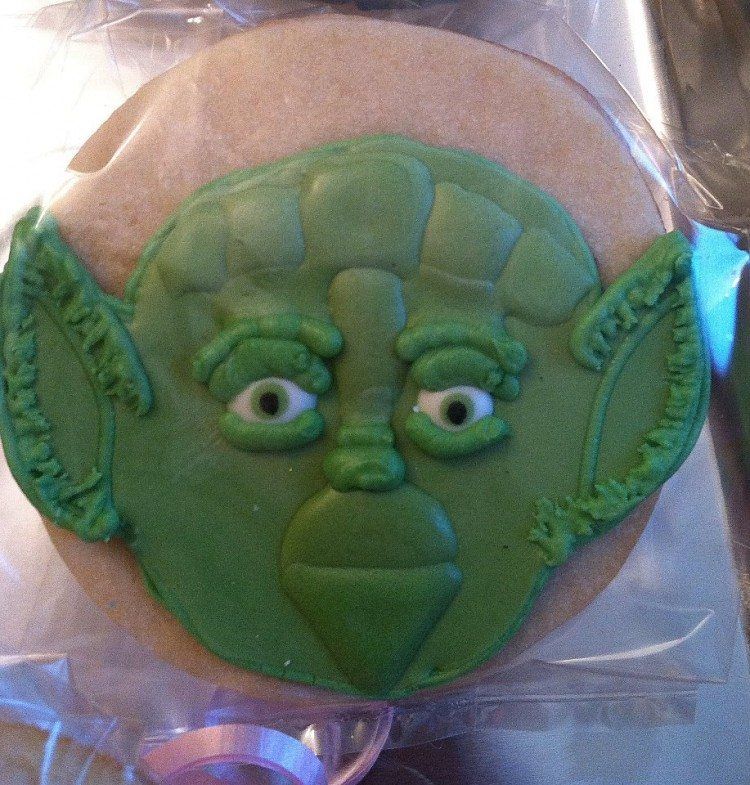 There are actually 12 different cookies that you can choose from, all from the older movies – but I picked this image of Yoda because of the detail it shows.
Droid Cookies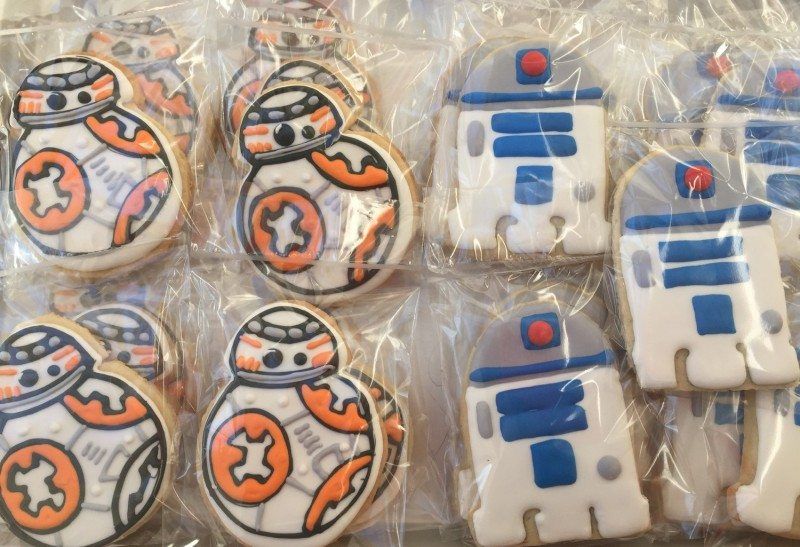 So far this is our first set of cookies that specifically gets inspiration from the new movies. That makes these a great choice for anyone who loved The Force Awakens.
Round Star Wars Cookies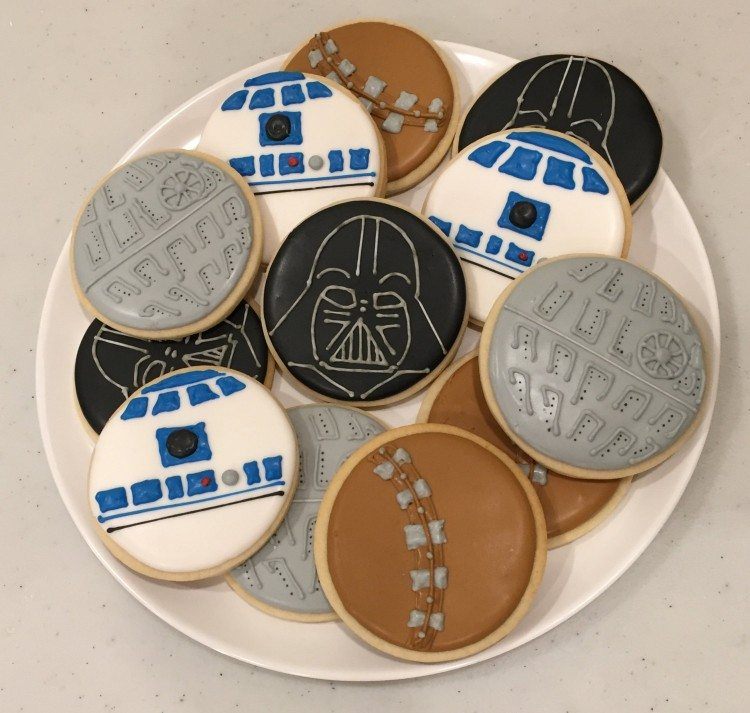 I love how the creator managed to make these cookies so recognizable, even though most of the characters and objects weren't actually round.
Cartoon Star Wars Characters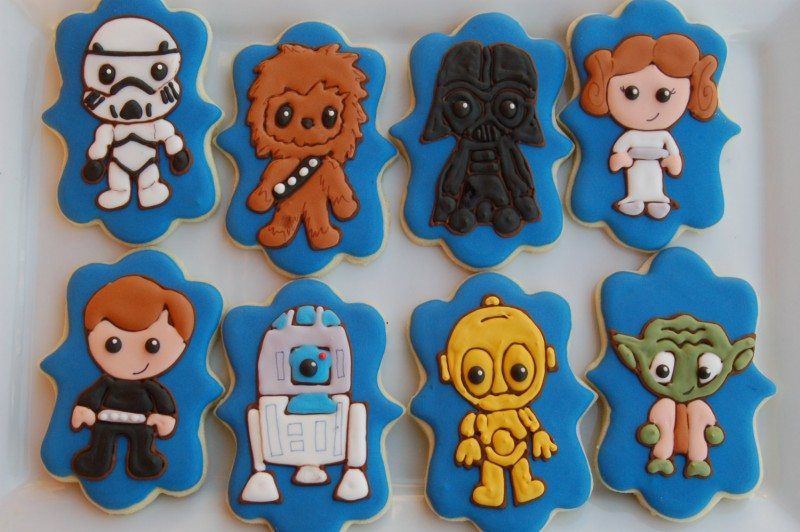 The style for these cookies is just too cute for words, but even then, the characters are still very easy to recognize (especially Leia).
Stormtrooper and Darth Vadar Cookies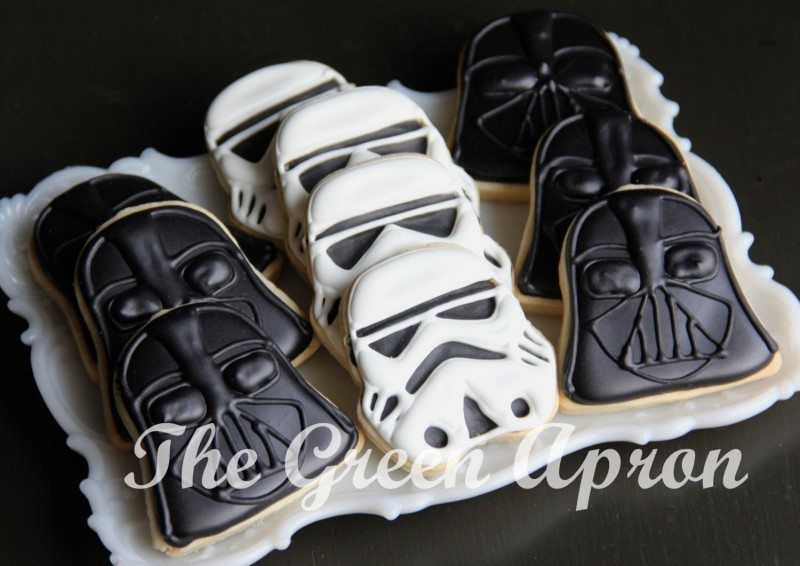 I like both of the styles for these cookies but my personal favorite is the Stormtrooper. Doesn't he just look perfect?
Star Wars/Mickey Mouse Cookies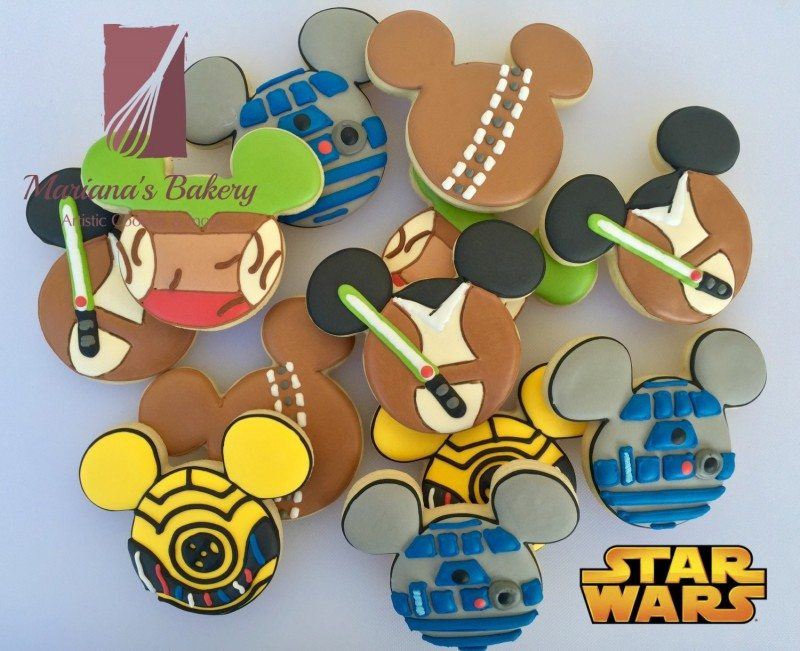 These cookies are certainly an unusual entry to this list, but they are fun if you're looking for something a little unusual. By the way, the green one is Yoda. That was the only one that didn't seem obvious to me.
Collection of Star Wars Cookies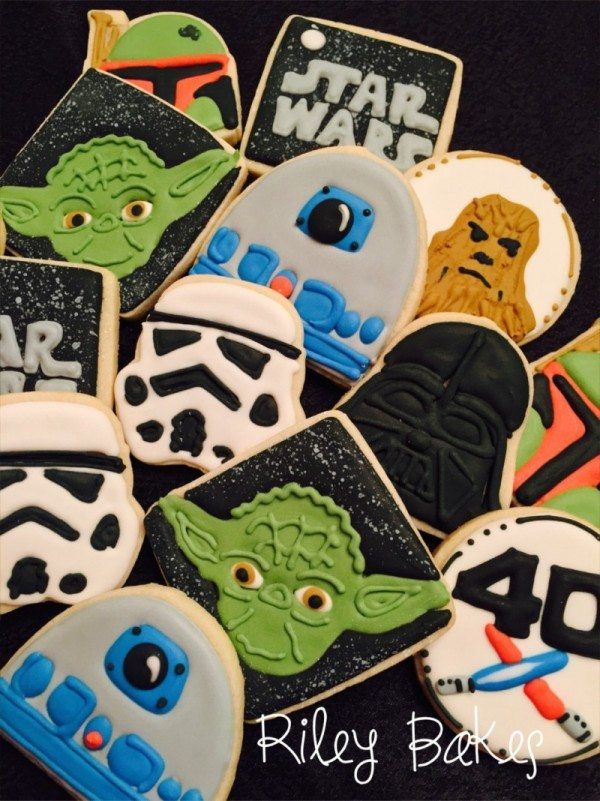 This set of cookies includes a range of different styles. They're mostly characters, but there are a couple of more unusual ones included as well.
Cute Star Wars Set (with stars!)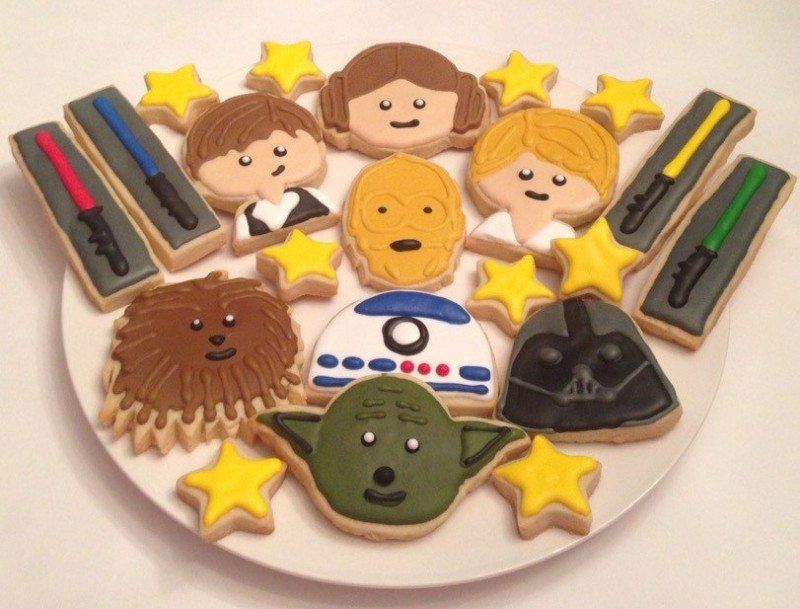 I love the style of these cookies overall and including stars in the mix is just too clever.
New and Old Star Wars Cookies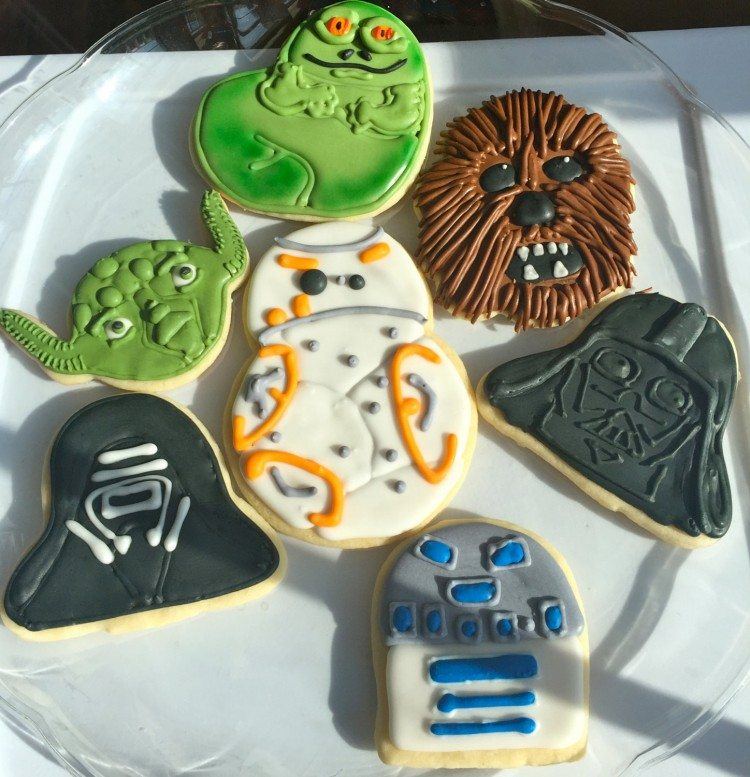 This set is cool because it contains some characters that don't seem to make it into cookie sets often, including Jabba the Hutt.
Yoda, Stormtrooper and Darth Vadar Cookies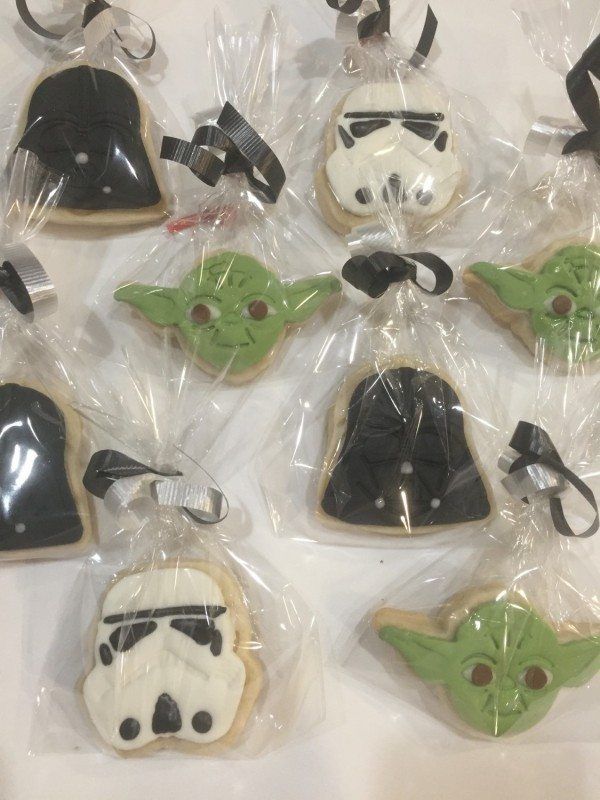 This set of cookies might only have three characters, but they are all very easily recognizable.
Gluten Free Star Wars Set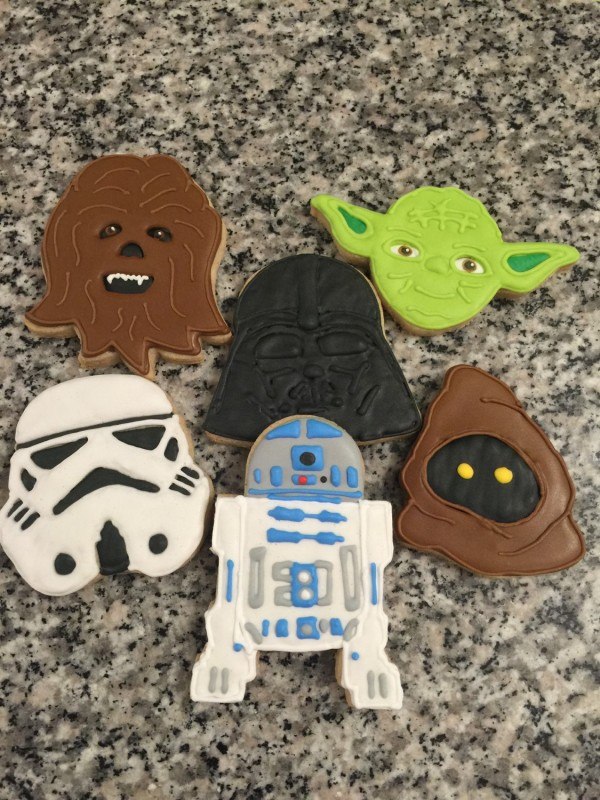 Being gluten free gives these Star Wars cookies an advantage, plus I love the choice of characters.
Chocolate Oreo R2D2 Cookies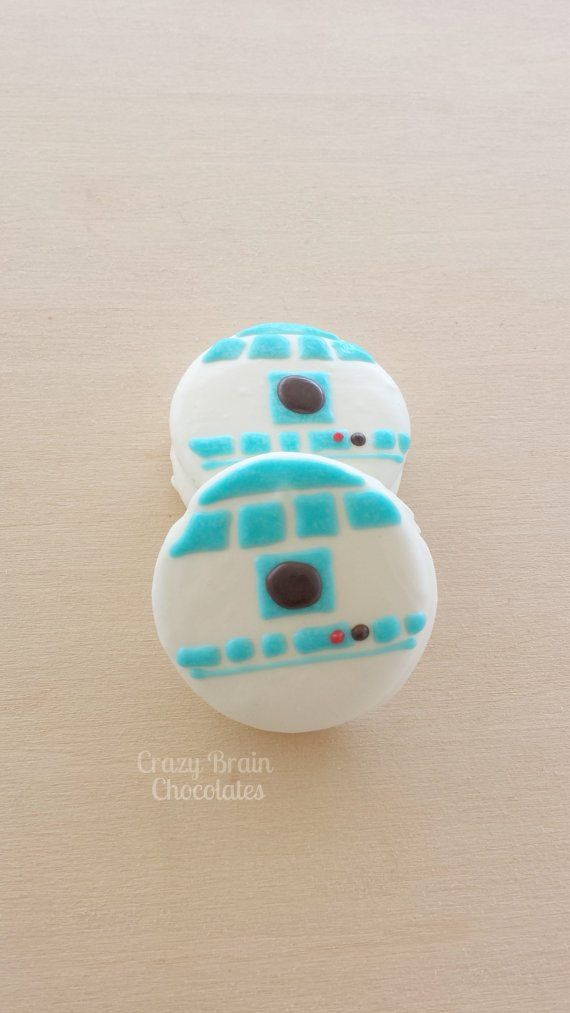 The overall style of these cookies is a little different than most others on the list, but the most interesting thing about them is that they are chocolate Oreo cookies. Yum!
A Different Style of Star Wars Cookies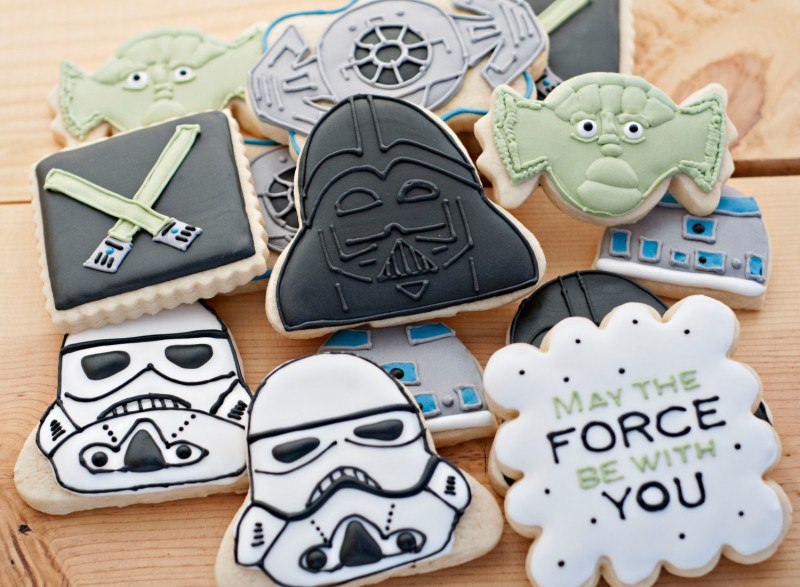 These cookies do have an unusual style, but it is still a cool set of Star Wars cookies. I particularly love the 'May the Force be With You' quote.
Star Wars Logos and Characters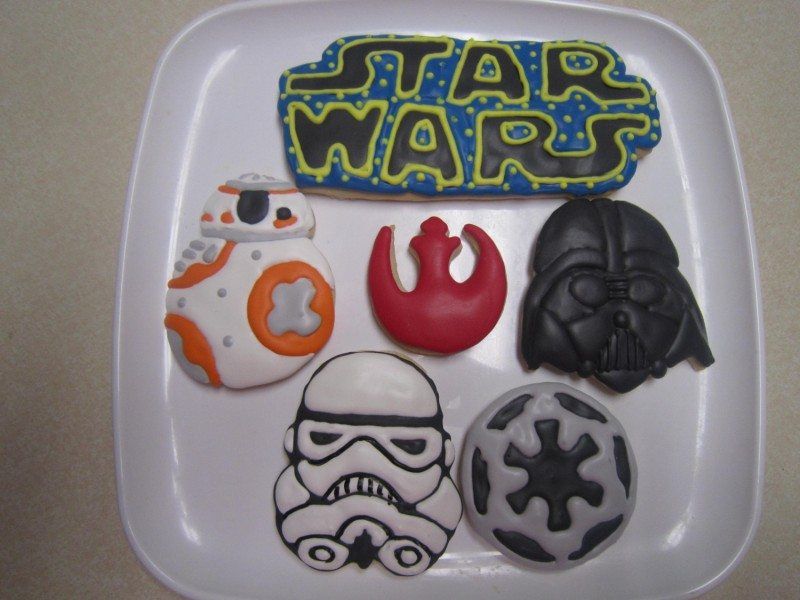 This set is unusual because it has as many logos as it does characters. Personally, I love the way the Rebel Alliance logo turned out.
Stencil Star Wars Cookies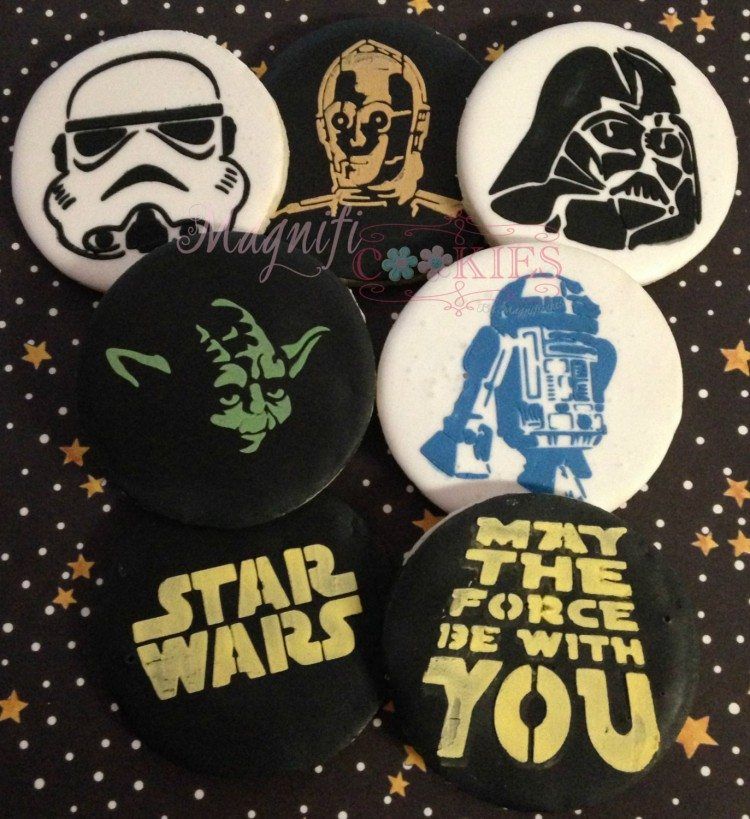 The designs of these cookies are complle

The selling point of these cookies is probably their small size, which makes them great for parties.
Comic-like Star Wars Set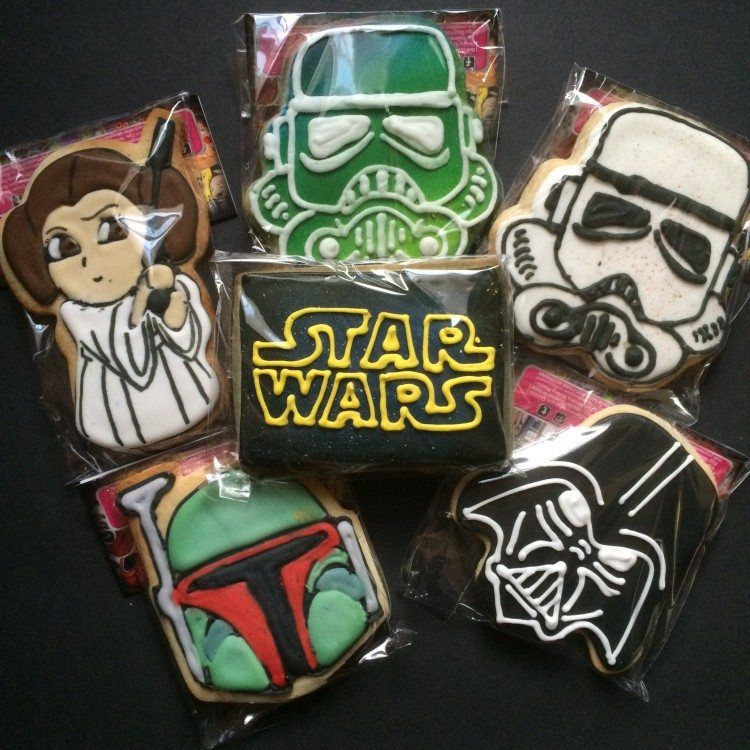 Hands down, my favorite cookie in this set is Leia. Personally, I'd love to buy a set that just contained her.
Vegan Realistic Star Wars Designs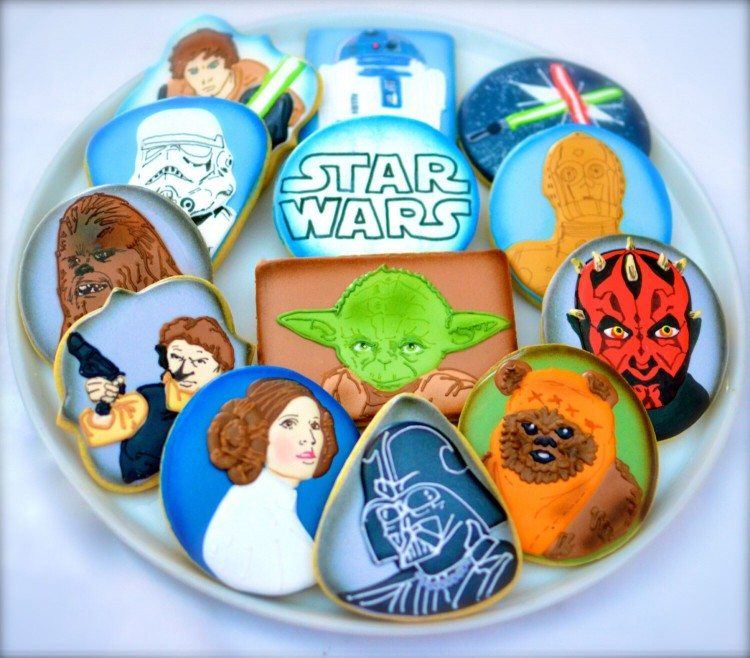 The vegan nature of this cookie set is certainly a selling point, but I'm more interested in just how detailed the designs are (especially Darth Maul).
Custom Star Wars Cookie Set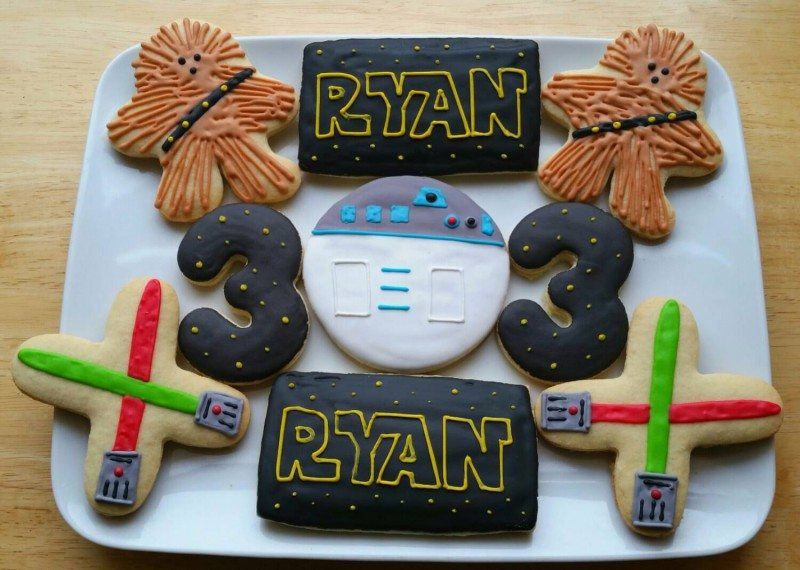 Needless to say, your set wouldn't say Ryan and have the number 3 in it. The ability to customize is pretty cool though, especially for a birthday.
Impressive Yoda Cookies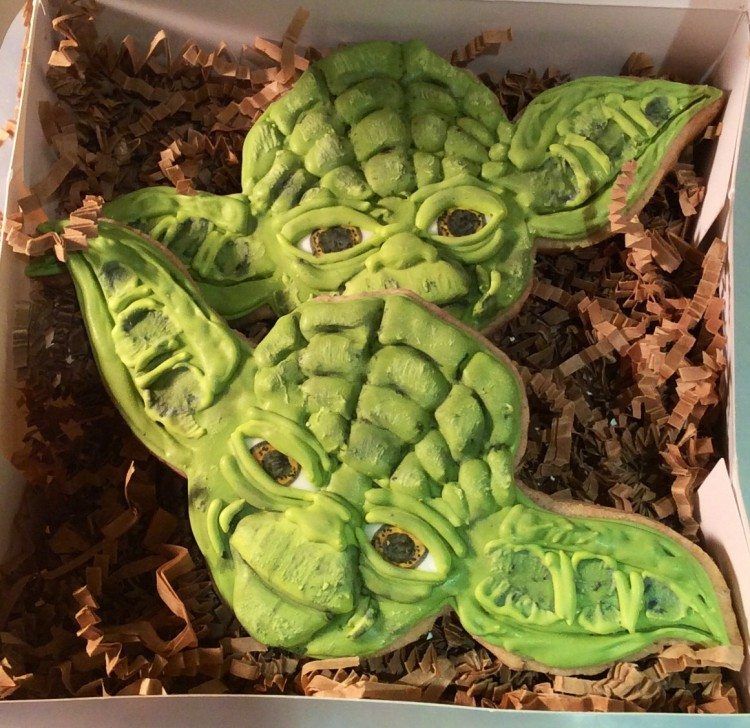 The amount of detail that has gone into these Yoda cookies is seriously impressive. I particularly love the eyes and the mouth, which make the whole thing stand out.
Simple Round Cookies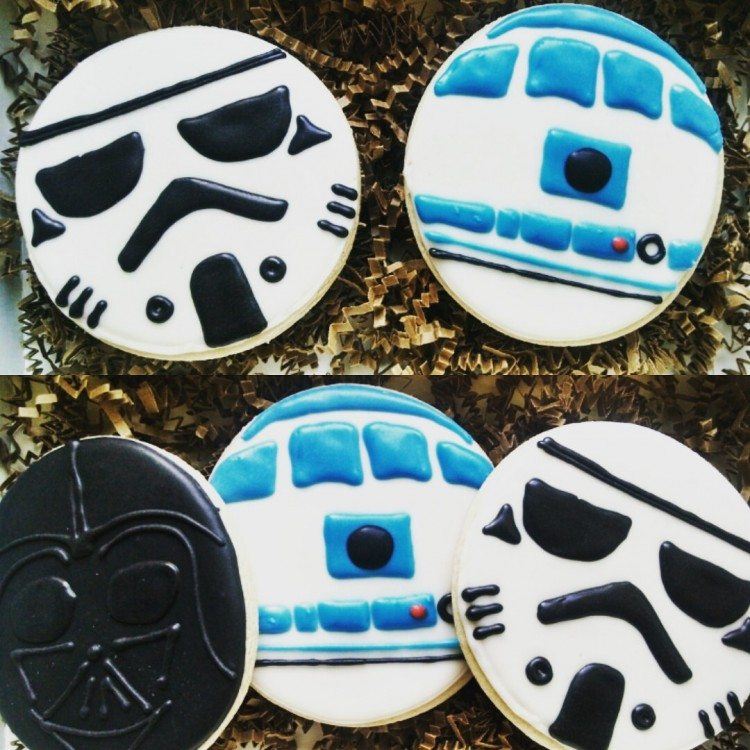 These cookies use a simple recipe, which can be a good thing. The creator also notes that you can request designs that she doesn't specify. That's a pretty cool touch.
Unique Set of Star Wars Cookies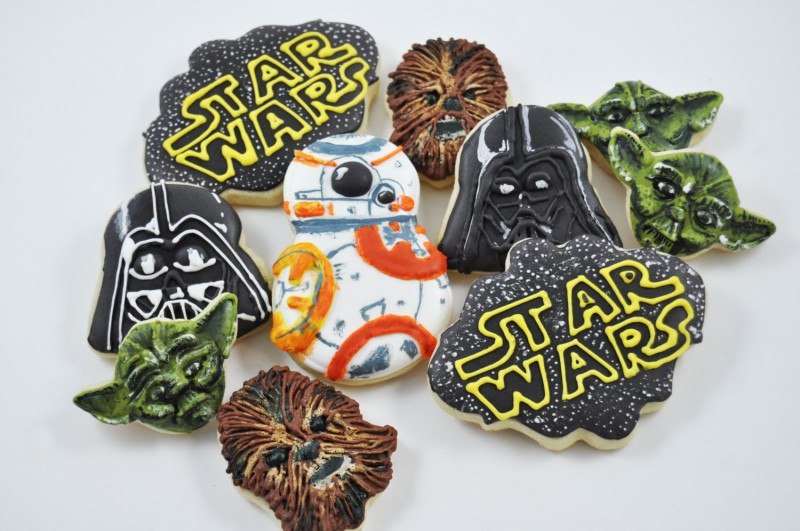 The coloring and attention to detail on these cookies is just perfect.
Photo Star Wars Cookies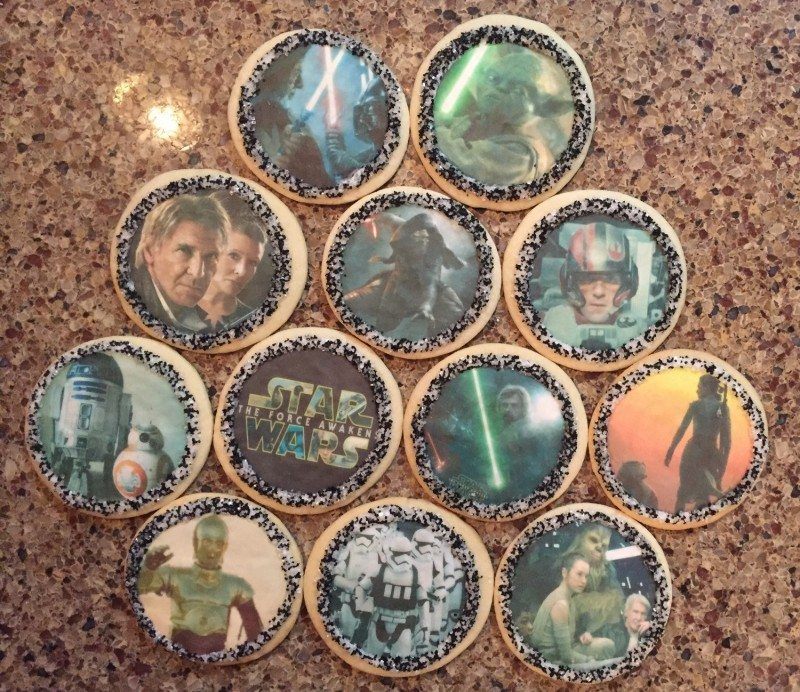 The images for these cookies are actually printed on (with edible ink), which is why they look identical to movie scenes.
R2D2 Cookies

These cookies would be a perfect pick for someone who particularly likes R2D2.
Bright and Fun Star Wars Cookies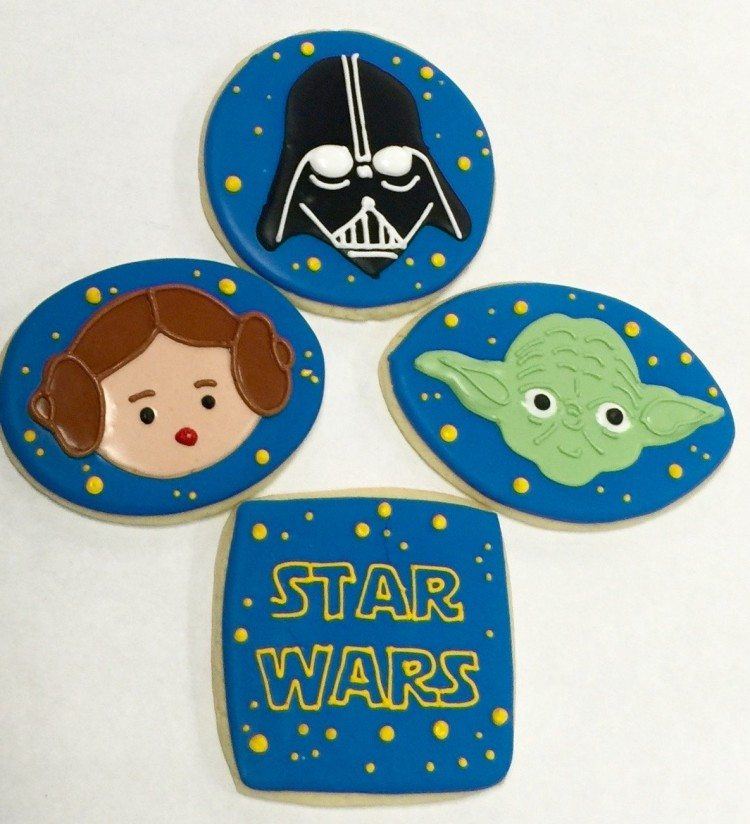 I love the style of these cookies, especially the stars in the background.
Cute Yoda Cookies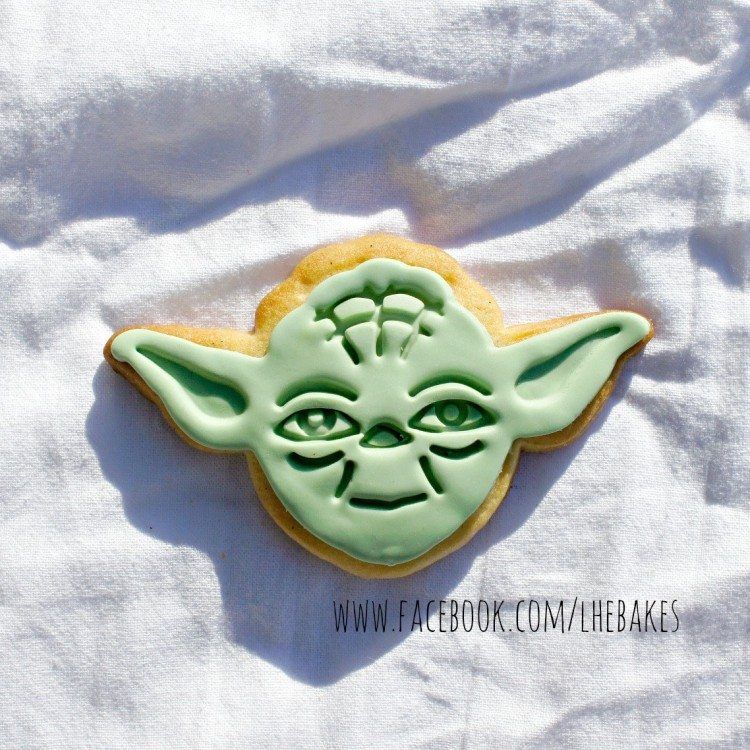 Most of the cookies on this list have their designs put in place with icing, but these cookies take a different approach and it's one that works well.
Silly Star Wars Cookies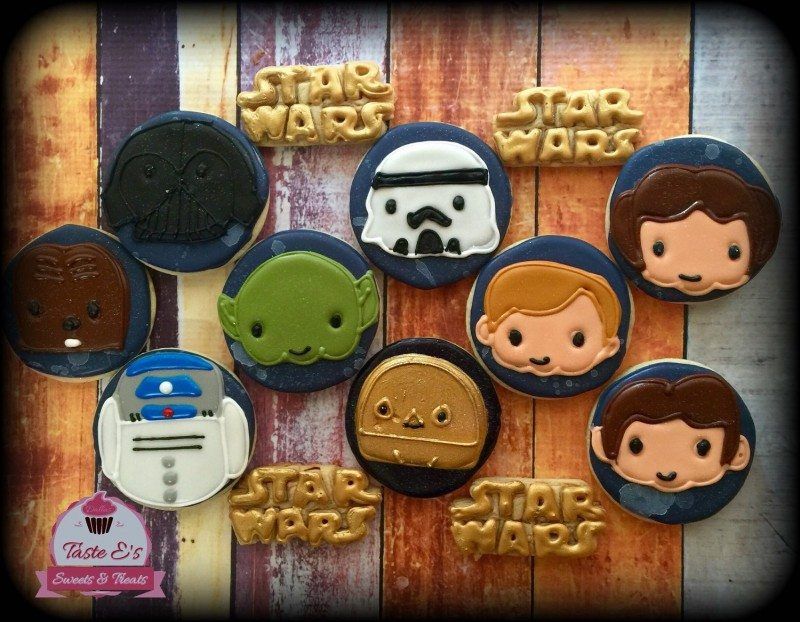 The design style on these cookies is unique, but the style does work pretty well.
Star Wars Cupcake Cookies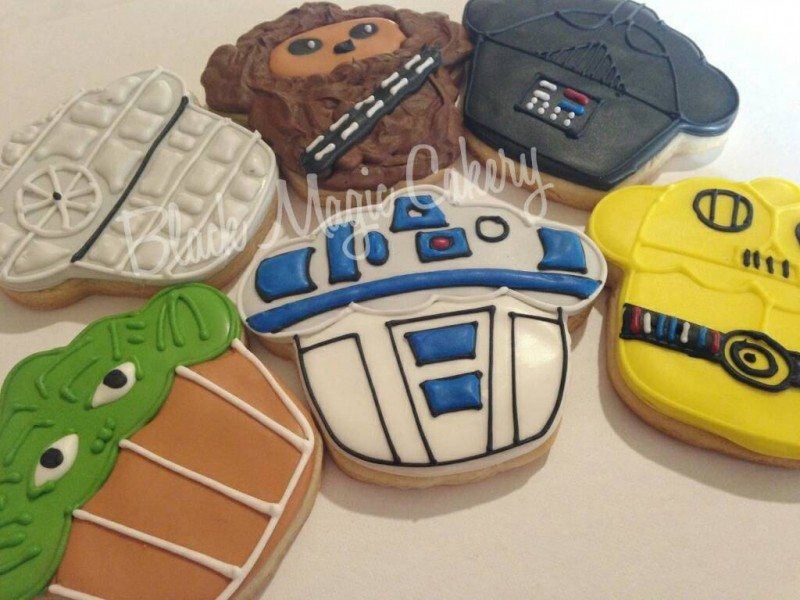 Cupcake styled cookies is a bit of an odd choice. If nothing else, they are certainly unique.
Another Set of Stenciled Cookies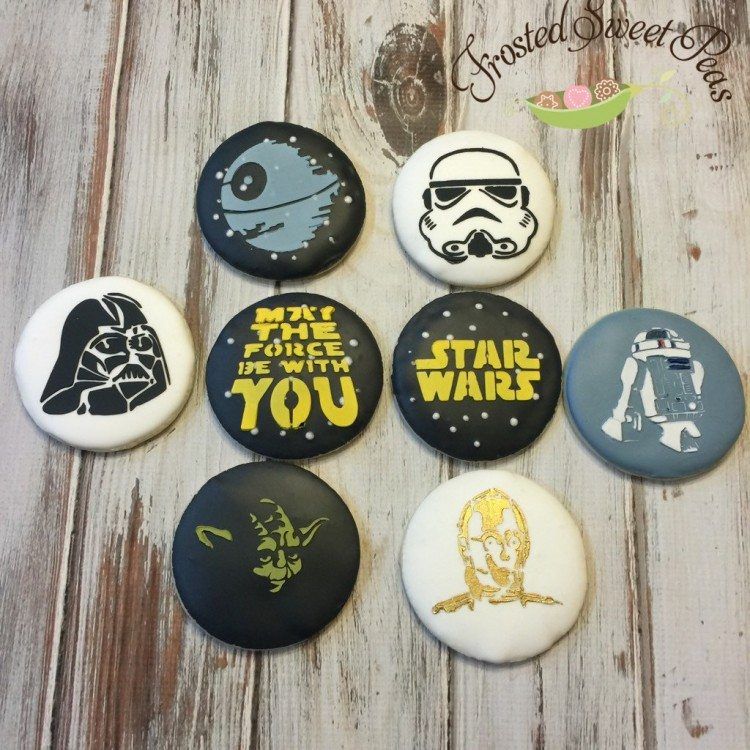 This type of stencil design really is striking although I think the two store owners might be using some of the same stencils.
BB8 Cookies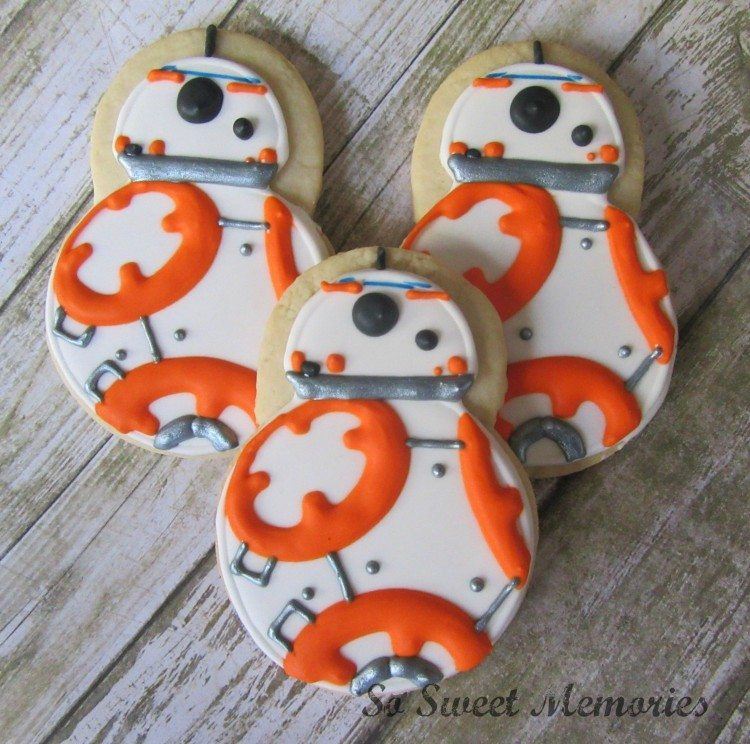 These cookies get the design for BB8 absolutely perfect.
One Final Star Wars Set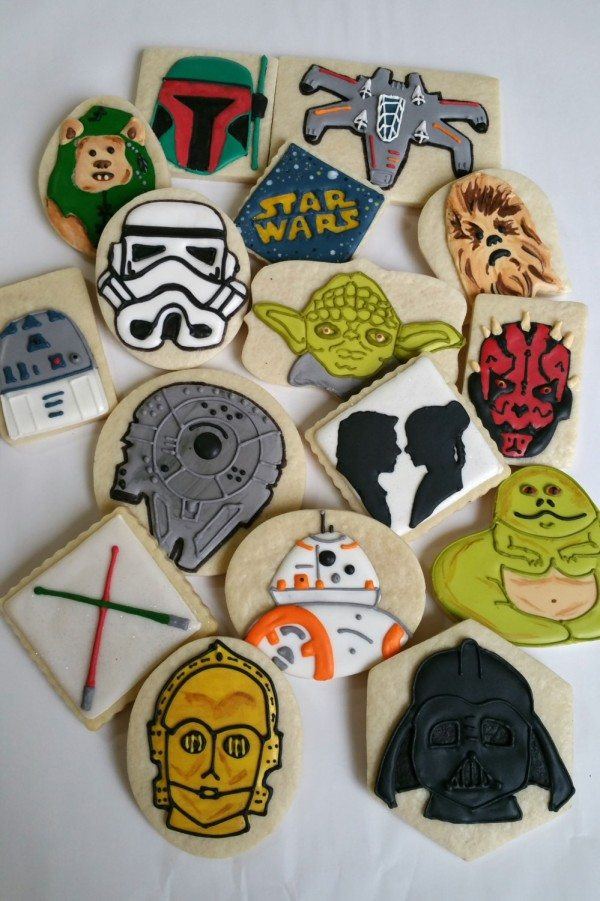 Collections of different cookies like this one are really good because of their variation. Also, do you see the Han and Leia one in there, that's seriously cute.