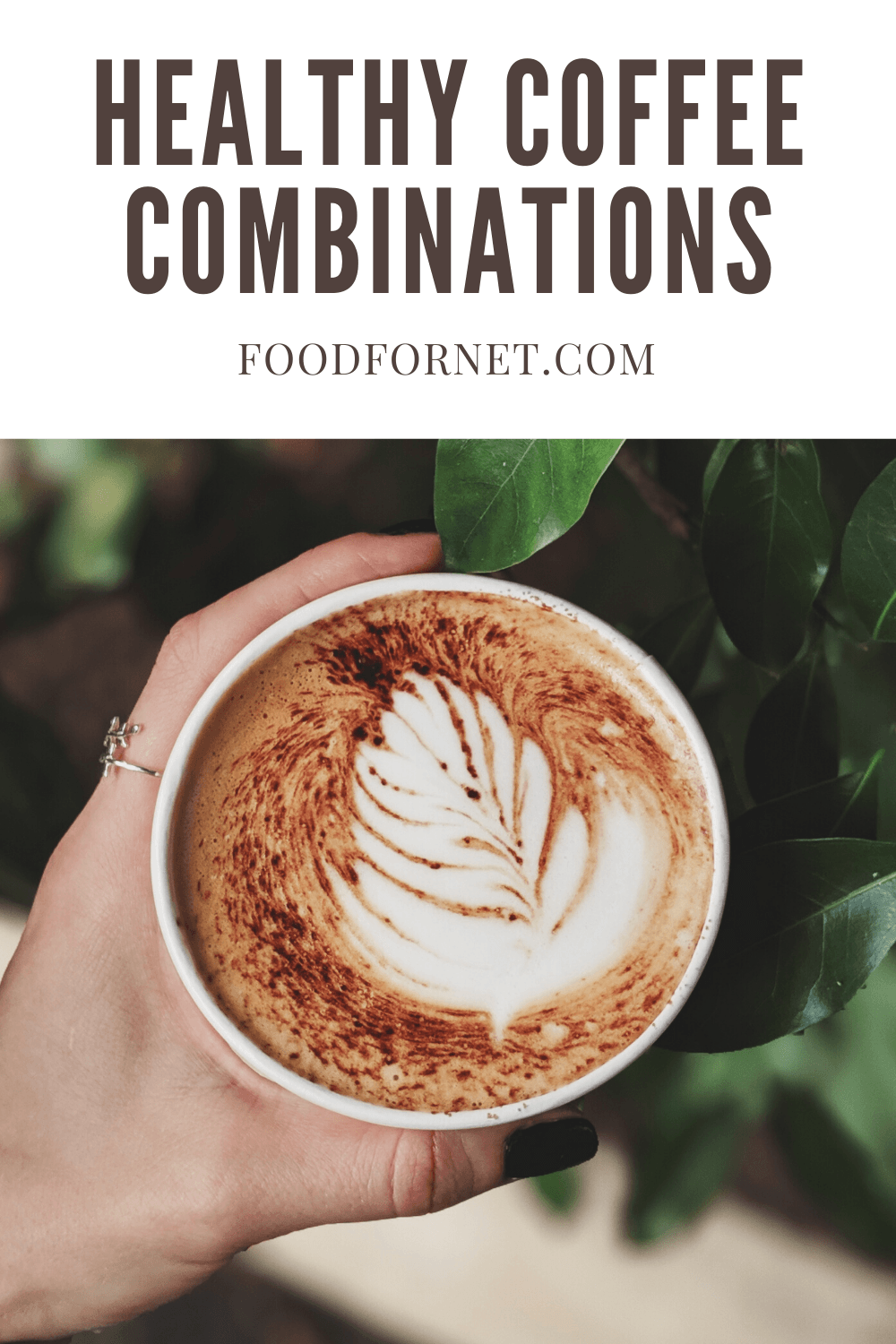 Coffee is a habit for many of us and, as it turns out, not even an unhealthy one. Studies have linked coffee to a surprising number of benefits. Your morning brew could even help extend your life. Of course, if you want to get the most out of your coffee, choosing healthy coffee combinations is important.
With this, we're talking about the ingredients that you can add into your coffee. Many of these will make it taste better, while all of them are good for you. You can even combine multiple options in a single drink. You can also get more creative and make some complex flavor combinations, but we'll leave those for another day.
Regardless of the approaches that you choose, taking the time to select good coffee is important too. High-quality coffee beans that have a flavor profile you enjoy will always taste better than a random bag from the local store. It truly is worth putting the time into finding coffee that you love.
Healthy Coffee Combinations
Cinnamon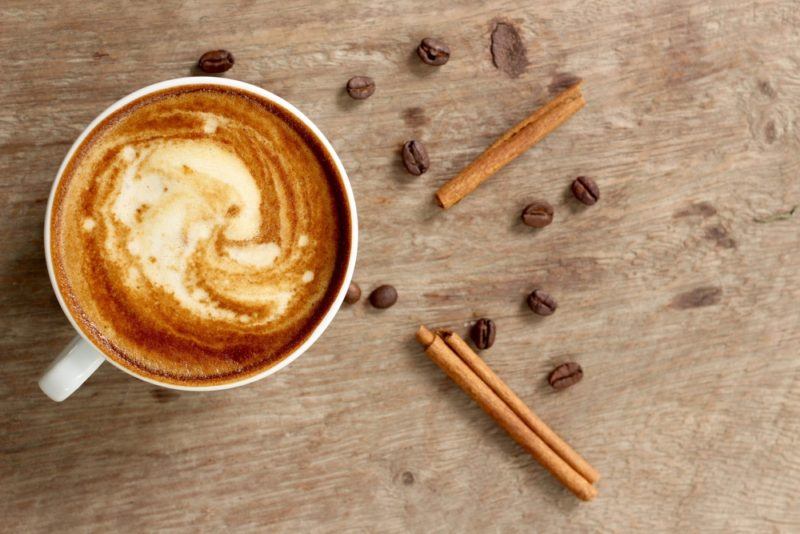 Cinnamon is much more than an interesting spice to flavor your food. It can also offer health benefits, such as the chance to decrease blood sugar levels and improve heart health.
While there are many ways to get cinnamon into your diet, adding it to your coffee is a simple place to begin. If you're ordering a frothy drink like a cappuccino or are including whipped cream on top of your drink, then a sprinkle of cinnamon powder is an easy approach.
If not, you could try including the cinnamon within your drink itself. Some people mix in cinnamon powder. This is an easy approach, but it can create a slightly gritty texture.
An alternative is to leave a cinnamon stick sitting in your coffee for a little while. This way you're getting the flavor of cinnamon, without changing the texture of your drink. How amazing is that?
If you plan to use cinnamon regularly, take the time to look for Ceylon cinnamon, rather than the more common cassia cinnamon. Cassia cinnamon contains a blood thinning compound that may be detrimental in high doses. There is much less of this compound in Ceylon cinnamon, making Ceylon a much healthier choice.
Spiced Coffee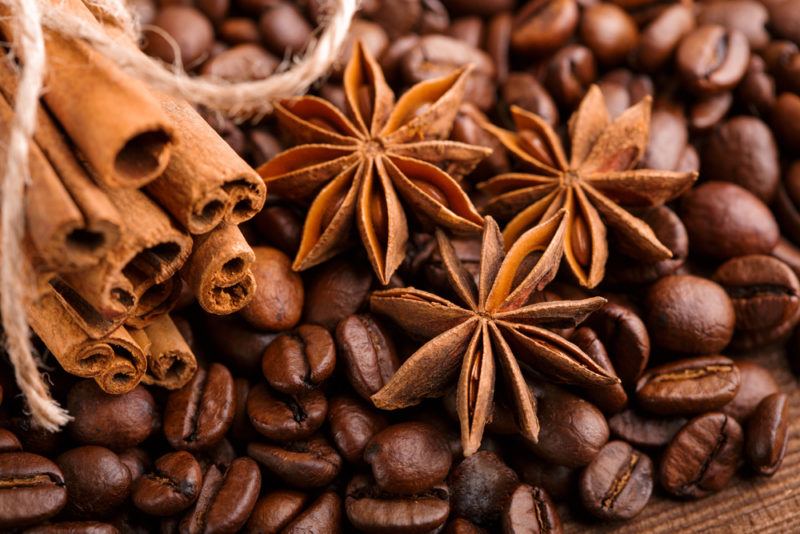 Why stop with cinnamon? Coffee can taste amazing when you include multiple spices. Each spice provides its own benefits, while also helping with the flavor profile of the drink.
For example, you might add in cardamom and black pepper to create something similar to Moroccan spiced coffee. Other popular spices for coffee include allspice, star anise, nutmeg, and even pumpkin pie spice.
The exact combination will depend on your taste preferences, so be prepared to experiment a little until you find a version that you like. Try playing around with the strength of your coffee too. Some people find that making their coffee weaker than normal works well, so that the flavor of the spices becomes more prominent.
Or, you might choose to keep your coffee strong, so that the spices become a subtle background flavor, rather than a dominant part of your drink.
Cardamom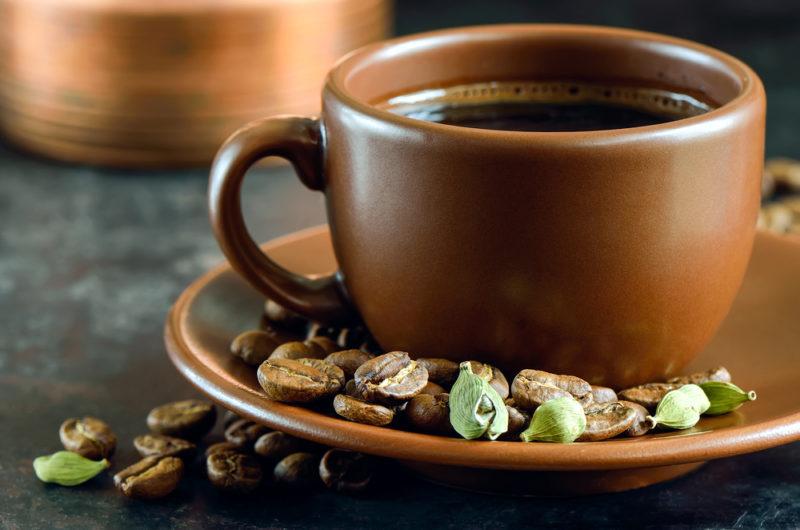 If you just want a single spice, cardamom is a good choice. This is a common coffee addition in the Middle East and is starting to catch on around here too.
The simplest approach is to add a sprinkle of cardamom powder into your cup of coffee and give it a stir. Or, if you're grinding your own coffee beans, add a few whole cardamom seeds in at the same time. The latter idea will give you the most flavor.
Cardamom has an unusual flavor that seems to perfectly complement coffee. Like many spices, it has been linked to a variety of health benefits too. So, if nothing else, using cardamom in your coffee is an easy way to get more of this spice in your diet.
Nutmeg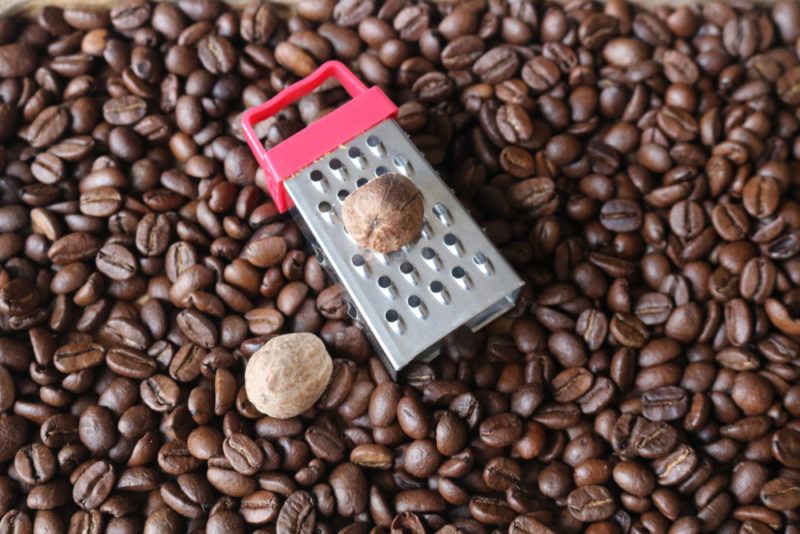 Nutmeg is another popular spice that you can simply add to your coffee. It has a strong flavor, so you'll only need a little bit of powdered nutmeg to lift your drink.
Adding a little nutmeg also gives your coffee a fall-like quality. This could be tempting in many situations.
Ginger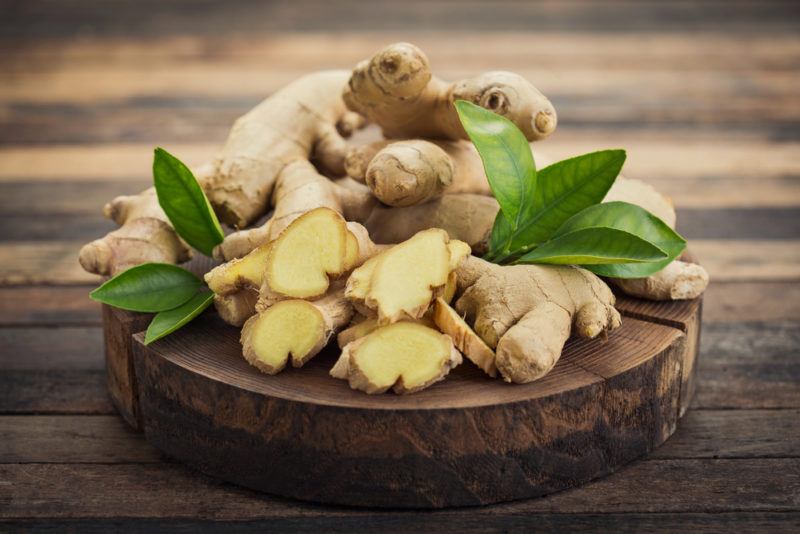 While many drinks use ginger as an ingredient, adding ginger to coffee isn't an idea that most people know about. Doing so provides your coffee with a slightly gingerbread-like taste, which can be very pleasing.
You could even make a milky coffee with enough ginger to make the spice the dominant flavor, rather than the coffee.
If you don't mind your coffee being slightly gritty, then you could stir in some ginger powder. Otherwise, you could try adding sliced ginger root to your coffee grounds for a while before preparing your coffee.
Chocolate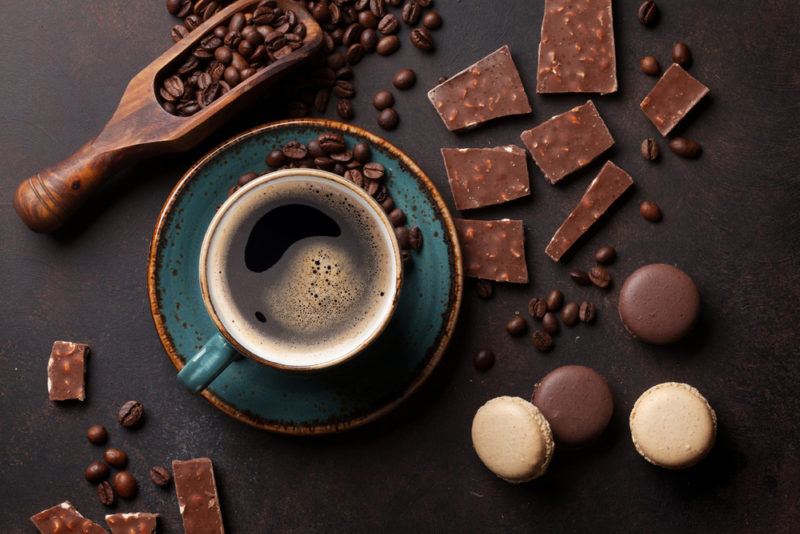 Adding chocolate to your coffee basically gives you a mochaccino. The idea is already popular, as the chocolate helps to mellow out some of the coffee's intensity, creating a drink that is easier to enjoy.
This isn't the only advantage. Cocoa beans also contain some pretty powerful compounds for improving health, including antioxidants.
To take advantage of these, you need to choose your chocolate carefully. Regardless of whether you're adding grated chocolate or cocoa into your coffee, you need to choose a version with a high cocoa percentage. At least 75% cocoa is ideal.
Look for brands that don't add many other ingredients to their product. In fact, the best cocoa products tend to contain cocoa powder and little else. There's certainly no need for added sugar or fillers.
Honey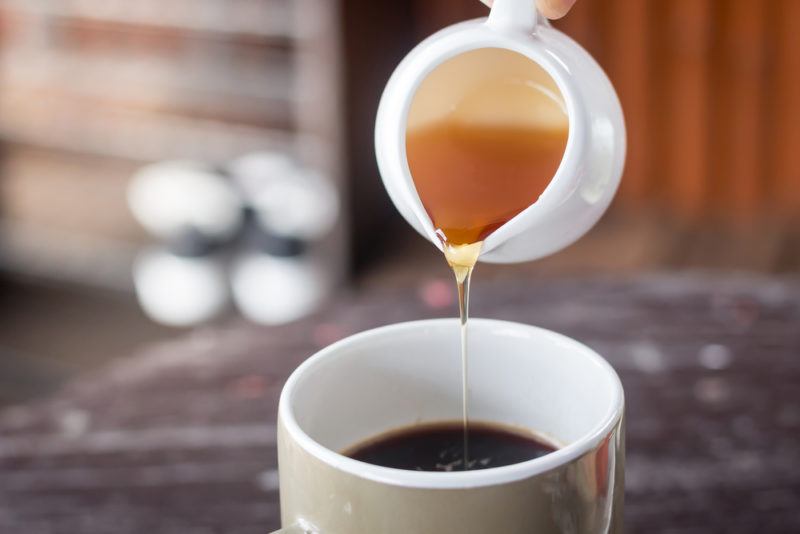 Honey might be a source of glucose, but it's often thought to be healthier than plain sugar. After all, there are various trace elements present, especially if you're using honey that still contains some bee pollen.
While honey is often used as a sweetener, the ingredient isn't all that common as a coffee addition. The problem is that honey has a notable flavor of its own, one that often doesn't combine all that well with coffee.
Nevertheless, if you don't mind the flavor combination, the honey can be a healthy addition to coffee. You can also play around with the coffee that you drink and the types of honey you use.
After all, different types of coffee and honey do have distinct flavors. It may take some experimenting before you find a flavor combination that you enjoy.
Almond Milk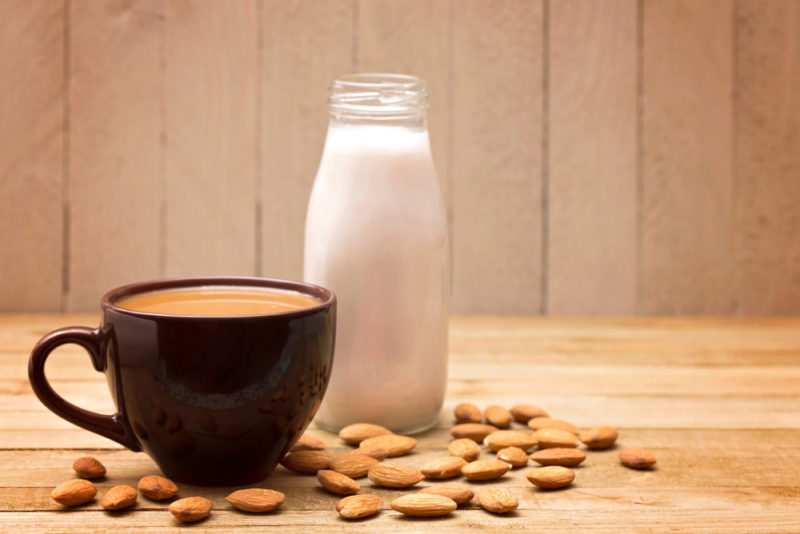 Almond milk is a popular non-dairy alternative to milk. It has a slight nutty flavor that can complement coffee well. Because almond milk sometimes tastes a little bitter, it's often best to use sweetened almond milk or add in some sugar to your coffee.
Perhaps the biggest advantage is the calorie content. Almond water mostly just consists of water and the calorie content reflects this.
While almond milk does taste good with coffee, you'll need to be careful when you use it. Almond milk can curdle when it is heated, so it's best not to pour cold almond milk straight into hot coffee. Warming your almond milk first and pouring it slowly into the coffee can help to prevent any issues.
Coconut Milk

Coconut milk is another plant-based option. It's easier to use than almond milk, as you can pour it straight into coffee without the risk of separation. The texture and density of coconut milk is similar to regular milk, so it shouldn't feel like you are diluting your coffee.
The catch is that coconut milk does have a distinctive flavor, giving your coffee a vaguely tropical tone. This flavor is strong enough that it still noticeable even if your coffee is strong, which could be a problem if you're not fond of the flavor of coconut.
Oat Milk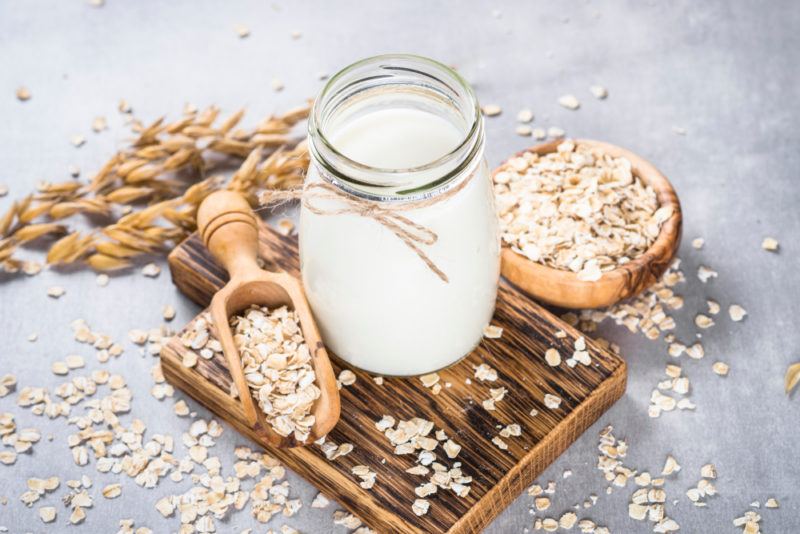 Oat milk is a seriously underrated plant-based milk, especially for coffee. Oat milk tends to be creamier and more full-bodied than most other plant-based milks. It is also a decent source of fiber, which is an unusual feature.
The main limitation is gluten. Oats don't contain gluten themselves, but they're often processed on the same machinery as gluten-containing grains. If you're susceptible to gluten, you'll need to look out for gluten-free oat milk products.
Homemade Plant-Based Milks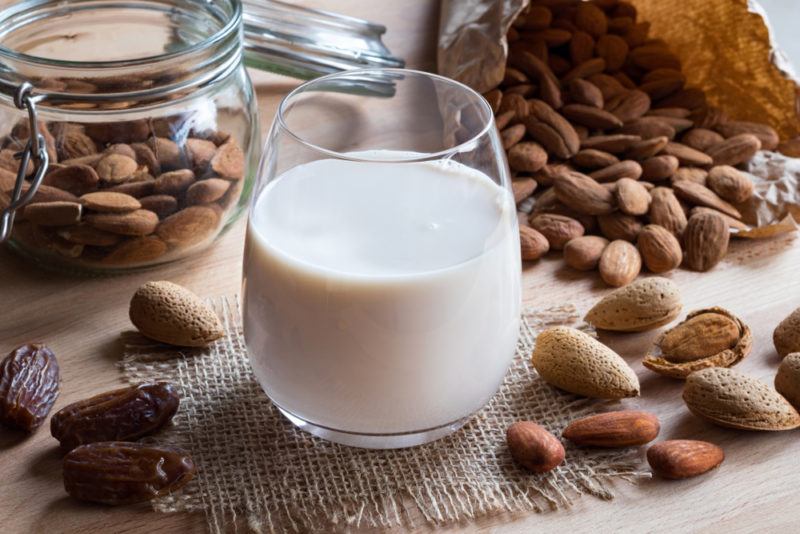 While most types of plant-based milk work well with coffee, the versions you purchase from the store have their limitations. Many of them contain artificial ingredients and sweeteners. Some end up being much sweeter than they need to be.
The nutrient balance mightn't be that good either. For example, most store-bought nut milks don't use many nuts at all.
While nut milk will always be mostly water, you can make better versions yourself. This recipe from Minimalist Baker is one way to do so – and there are countless other recipes out there.
Dairy Milk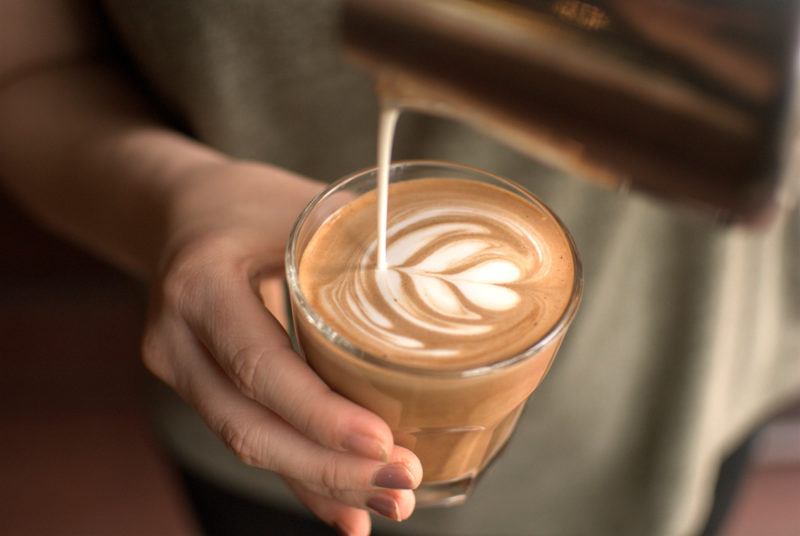 At one time, milk was almost universally thought to be healthy. It was promoted as essential for bone development and for staying strong. That claim isn't strictly true, as the nutrients found in milk can found from other sources. Still, milk isn't exactly unhealthy either.
It has more calories than most plant-based milks, but makes up for this with a higher protein content and plenty of nutrients. The creaminess of milk is appealing in your coffee too. Some people even turn to half and half or cream, for more creaminess still.
Most health recommendations suggest that low fat milk will be the best for your health, especially if you're drinking multiple cups of coffee each day. Still, full fat milk and even cream do have advantages and fat isn't as bad for you as you might expect
Vanilla Extract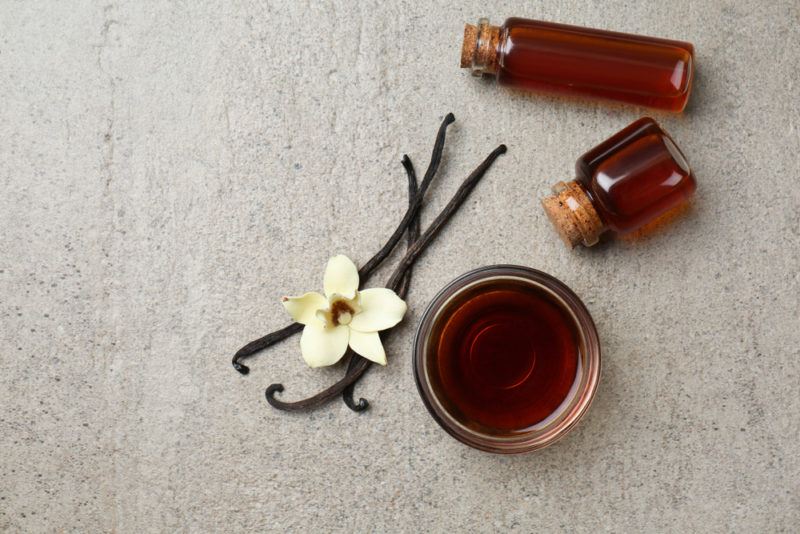 Vanilla is a common flavor in commercial coffee creamers, but those aren't the only way to get vanilla into your coffee. Try adding a couple of drops of vanilla extract into your coffee.
You could even leave a whole vanilla bean in your coffee grounds a while before brewing, as some of the flavors will infuse into your coffee.
If you're taking the vanilla extract route, make sure that you get vanilla extract not essence. Vanilla essence tends to be cheaper, but it doesn't contain as much vanilla as the extract and won't give you the same outcomes.
Peppermint Oil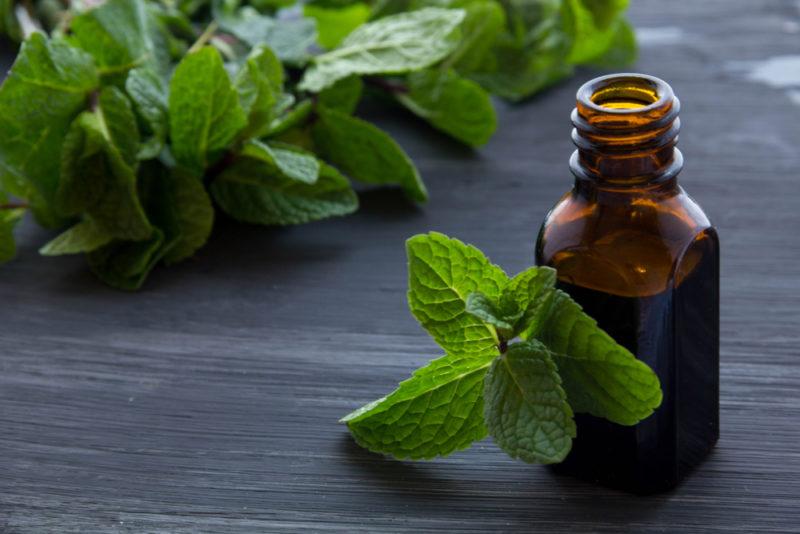 Peppermint turns up in some seasonal coffee creamers, and also in many barista coffee drinks. Peppermint oil is an easy way to get the flavor into your own coffee.
Because peppermint oil is strong, you're not going to need much of it in your drink. Try just a drop or two, to begin with. After all, adding more is easy enough if you want more flavor.
You could also try using peppermint oil and cocoa in the same drink. The two flavors are often combined, so why not have both in your coffee?
Soda Water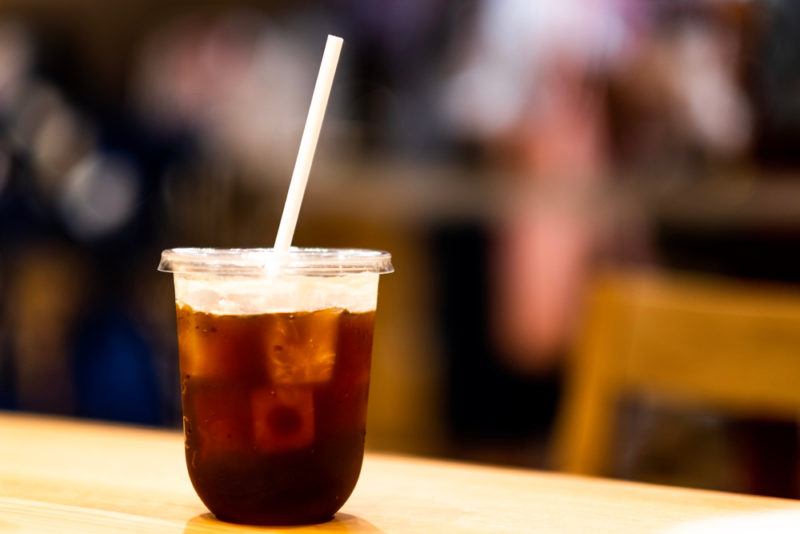 Take your iced coffee up a notch by using soda water instead of regular water. This style of coffee has been doing the rounds and is a delightful alternative to boring old iced coffee.
Some people choose to add simple syrup or another type of sweetener into the mix, while others prefer the bitterness of black coffee.
Maple Extract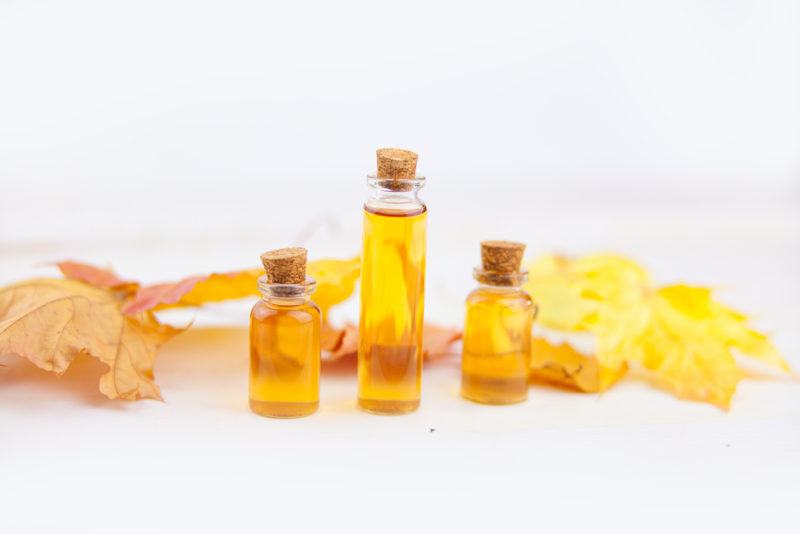 Maple extract offers a way to add maple flavor to your coffee, without nearly as much sugar as maple syrup contains. The extract may be more difficult to find than vanilla extract, but it can be found online and you don't need to use much at a time.
While extracts might not provide many nutrients, they're one of the easiest ways to make your coffee taste more interesting. Extracts can be largely unprocessed too. Just be sure that you're buying an extract, rather than imitation maple flavor.
Butter And Coconut Oil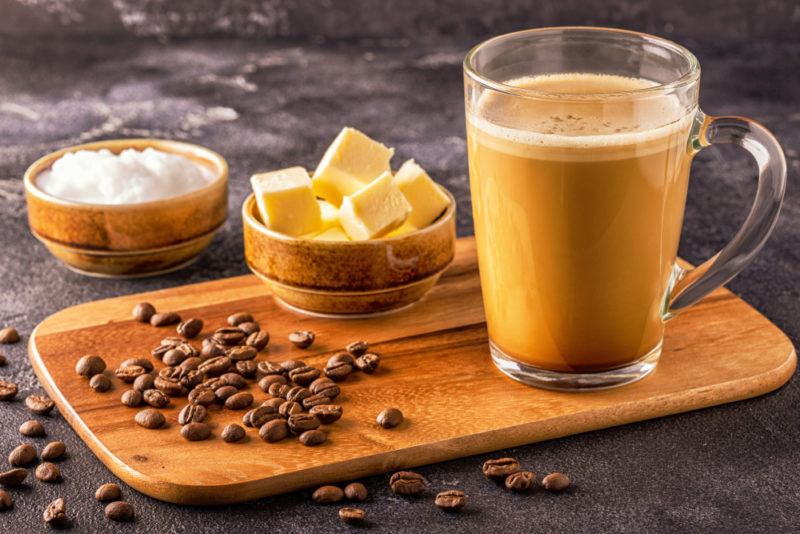 Okay. This addition really depends on your definition of healthy. Many people will consider butter to be a horrible addition to coffee. It is, after all, high in saturated fat and doesn't mix in well with your coffee either.
On the other hand, butter goes through minimal processing and can be a good source of energy. Keto dieters and other low carb eaters often add butter along with coconut oil or MCT to their coffee.
Because the ingredients don't mix well with coffee, you'll need to blend the drink. Blending hot coffee can be tricky, so be careful. Still, the drink is a popular one, so there are many tips and tricks out there for getting it just right.
If you are focusing on a low carb eating style, then this type of coffee can be healthy. Just make sure to pay attention to the calorie content, as the coffee is high in calories.
This might not be an issue if you're having a butter and coconut oil coffee instead of breakfast, as many people do. But, the calorie content is probably too high for you to have multiple coffees like this in a day.
Cayenne Pepper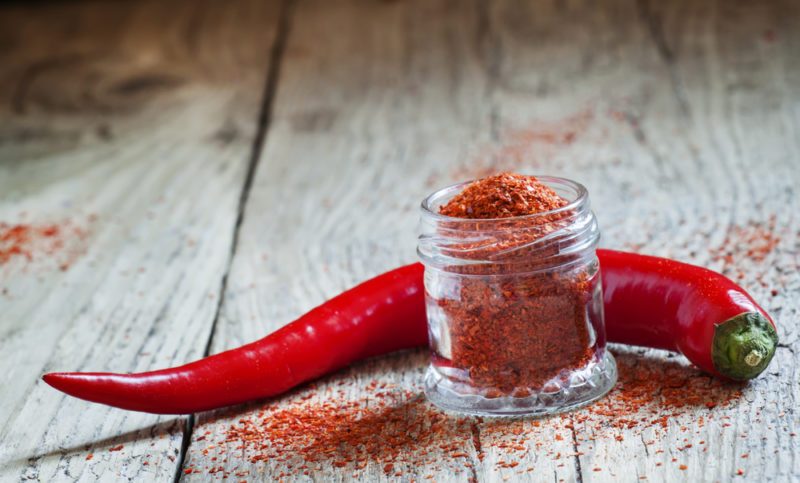 Here's a different flavor to try. Cayenne pepper will add a kick to your coffee. Just mix a little in with your coffee grounds and then brew away.
Needless to say, you'll want to be very careful with your quantities here. Too much cayenne will give you a coffee to remember and not in a good way.
Interestingly, the heat in cayenne peppers comes from the compound capsaicin. This same compound may have various benefits, including the potential to help with weight loss.
Coconut Sugar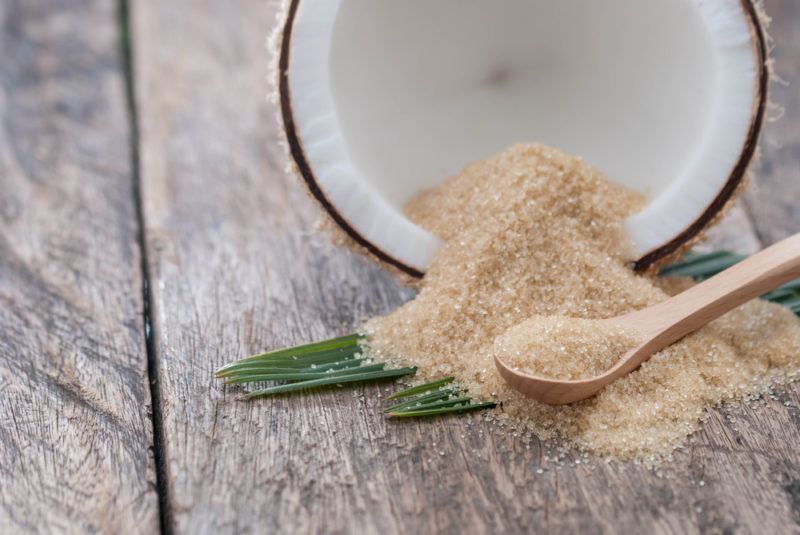 Coconut sugar is a healthy-ish addition to coffee. It does contain more nutrients than regular white sugar and is less refined too. The flavor is a little like brown sugar, which makes it perfect for coffee.
Of course, coconut sugar is still sugar, so it's not great for your health. Try not to use too much at a time and perhaps reserve coconut sugar as a special treat.
Salt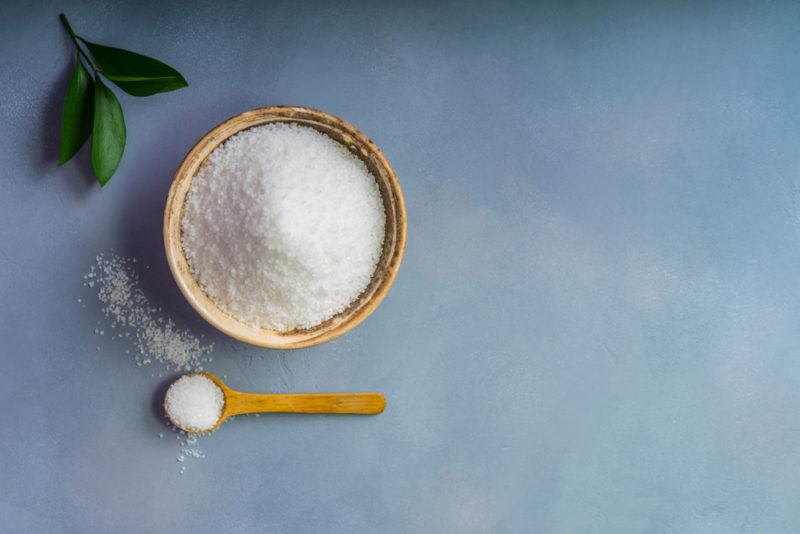 While salted caramel and salted dark chocolate are popular treats, the idea of salted dark chocolate probably slipped under your radar. The salt changes the flavor profile of your coffee, making it a little more vibrant.
The combination of coffee and salt won't be for everyone. Still, you never know until you try it. Many things end up tasting much better than they sound on paper.
A Healthier Affogato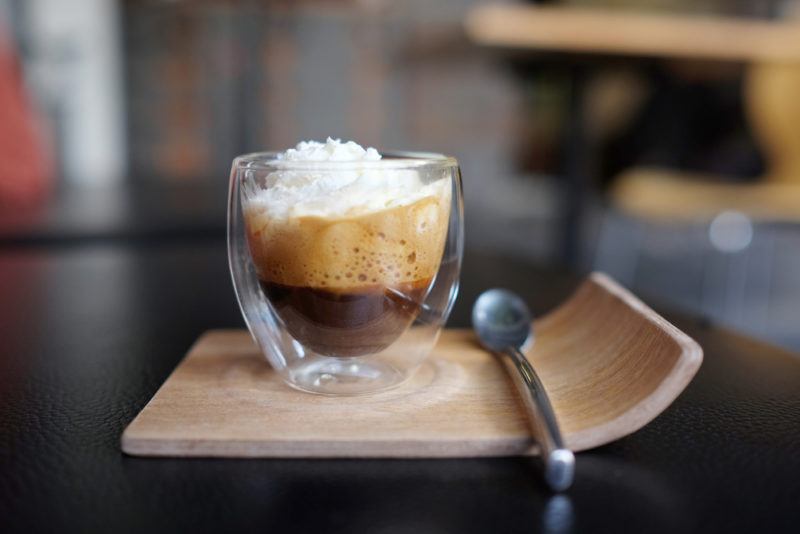 An affogato involves coffee and a scoop of ice cream, so it isn't the healthiest drink out there. Still, don't rule the affogato out just yet. There are ways to make it healthier.
One trick is to swap out the ice cream for frozen yogurt. Frozen yogurt is often lower in fat and sugar than ice cream, especially if you choose a good brand.
You could also look for a dairy free ice cream, either one from the store or one that you make yourself. Dairy free ice creams tend to rely on plant-based milk and are often healthier than their dairy counterparts.
You'll still need to choose the product or recipe carefully, but once you find a good one, making a healthy affogato should be simplicity itself.
Lemon Juice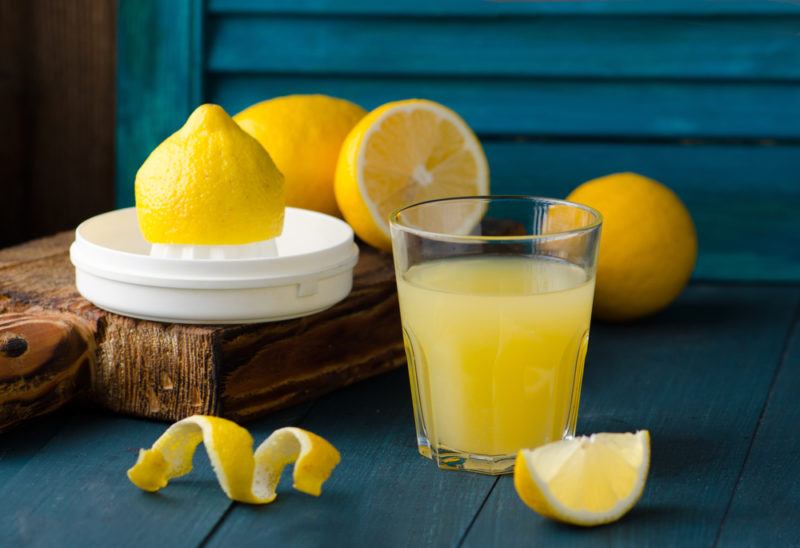 Adding citrus to coffee is an unusual choice. Yet, the combination works surprisingly well. This addition to coffee is more common than you might expect too, which is another reason to try it out.
A variation on the theme is to use lime juice instead. Both choices offer a similar contrast to the flavor of your coffee, although there are differences depending on which one you use.
Peanut Butter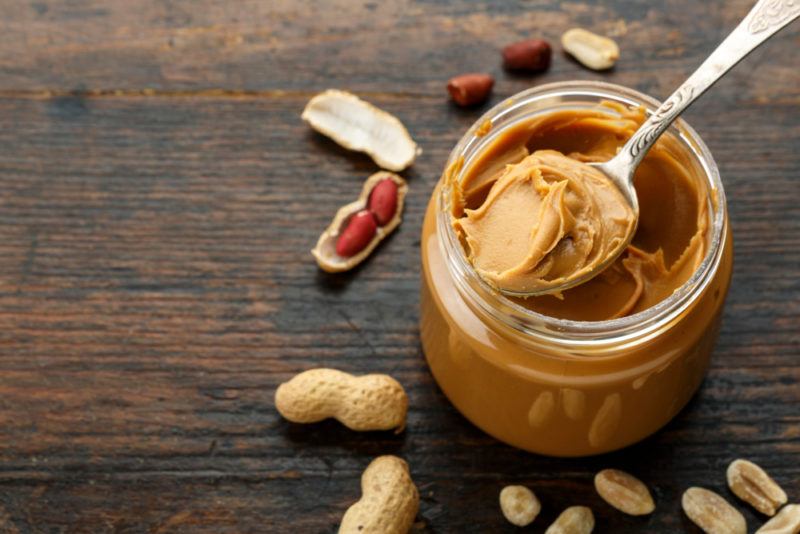 Here's another unusual one. Did you know that you can actually add peanut butter to your coffee? Doing so will provide a nutty flavor to your coffee. No surprises there.
The process isn't as simple as just stirring peanut butter into your coffee. You'll need to mix the coffee and peanut butter in a blender. If you don't, the peanut butter will be left as a lump in the bottom of your cup.
Collagen Protein Powder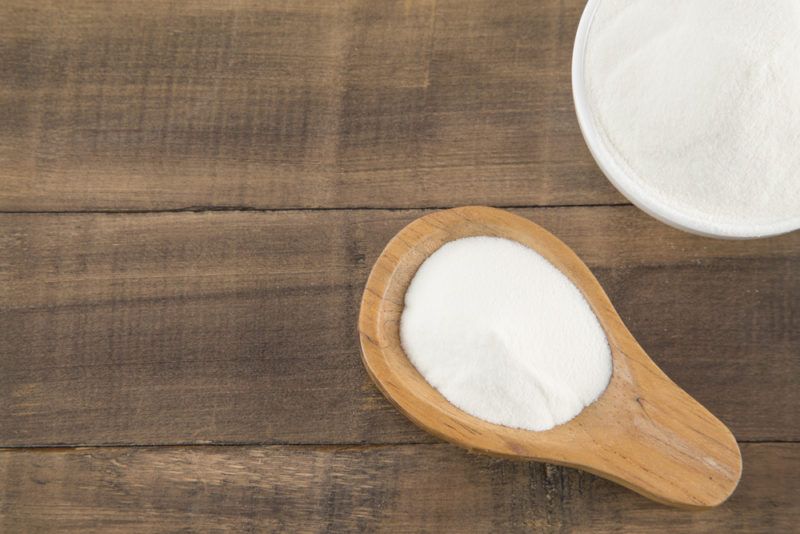 Collagen protein powder doesn't have a notable flavor. It's an ingredient that you use for its health benefits instead.
Collagen itself plays many important roles in our body. Collagen supplements are promoted as a way to fight aging, while improving the health of your skin and joints.
Because collagen is a type of protein, collagen powder is an easy way to add some protein to your coffee. Protein has health benefits and helps you to feel full, so it's a win-win.
Maca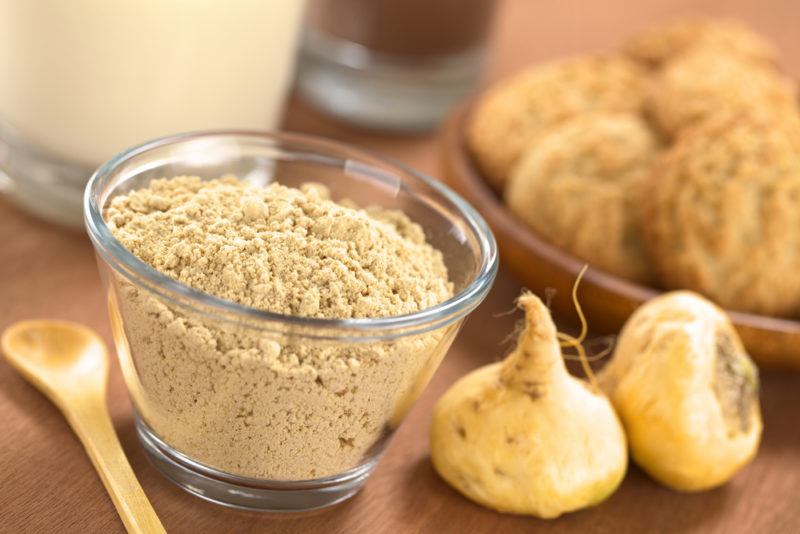 Maca powder is an interesting supplement that can be used in coffee. The powder comes from the maca root. Not surprisingly, it is thought to be good for you. Some writers claim that the supplement can even help to improve your sex life.
When used in coffee, maca provides a nutty smell and a creamy texture. You could also add in some extra spices to create a more complex flavor profile. Doing so isn't necessary, but why not go for broke?
Just Coffee And Water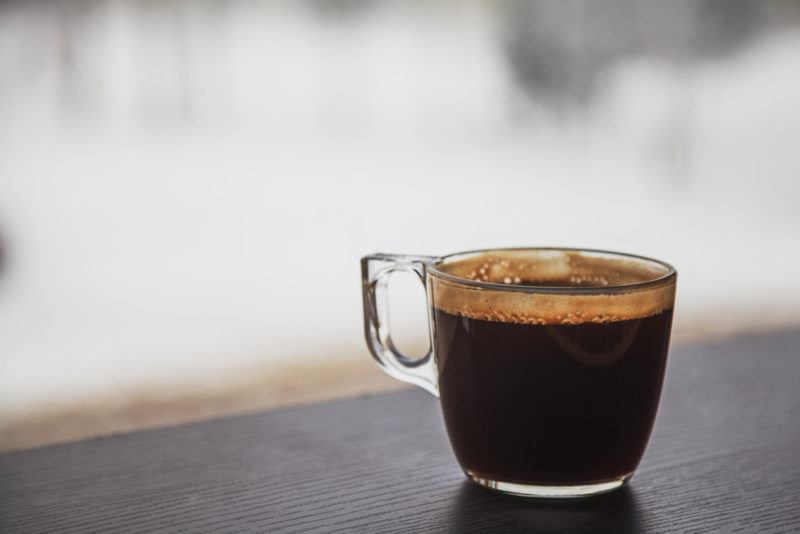 One of the healthiest approaches is to just rely on coffee and water. Don't add anything in at all. Black coffee is very low in calories, while still giving you all the beneficial compounds that coffee beans have to offer.
Black coffee is bitter, so it can seem unappealing when you first get started. Thankfully, most people find that their taste buds adapt over time. If you stick at it, you're likely to find that you enjoy black coffee as much or even more than coffee with all the extras.
Drinking coffee black also gives you the chance to enjoy the nuances of your coffee. It's easier to taste and appreciate different coffee beans when there aren't other ingredients altering the flavor profile.