Clearly we are in a hurry with our daily lives when we must take our morning beverages to go. It is such a pleasure to be able to sit and enjoy your piping hot drink in a mug, but sometimes we need to take that bliss and bring it on the road or to work with us.
In such a busy-obsessed society, there are solutions to this dilemma everywhere. The travel coffee mug is ubiquitous and some coffee shops even give a discount if you utilize your reusable cup instead of the disposable ones. It's their way of thanking you for being a bit more eco-conscious.
Regardless of whether you make coffee or tea at home or purchase it out, a travel mug is a useful addition to your pantry. They are a functional item to have for holding all sorts of beverages, hot or cold, when you must be on your way.
Travel mugs abound and we've sorted through the horde to find mugs that are functional, beautiful, show off a bit of our personality. Here's a collection of 10 high quality, unique coffee travel mugs that would look great in your cupholder.
BONUS PICK
I tried to make this list full of "cool" and diverse types of mugs. Rating vary depending on whether you are rating design or actual practical use. For some people, aesthetics take a back seat to practicality! But I tried to stick to diverse, fun, and unique for this list.


However, to start you off, I want to show you my #1 pick for my own use, just for practical coffee carrying. It's got almost 3,000 reviews on Amazon with a FULL FIVE STARS…almost unheard of as far as I've ever seen in my Amazon shopping lifetime.
Just in terms of drinking awesome coffee on the road, this one keep the coffee hot for longer, and stands up to the abuse of life. I read a review where someone used several travel mugs for 3 years and Zojirushi was their #1 pick as well.
Anyway, this mug is very well priced too. If you're looking for "good", this is the one to get.
==> Get The Zojirushi Travel Mug Here! (affiliate link)
Top Coffee Travel Mugs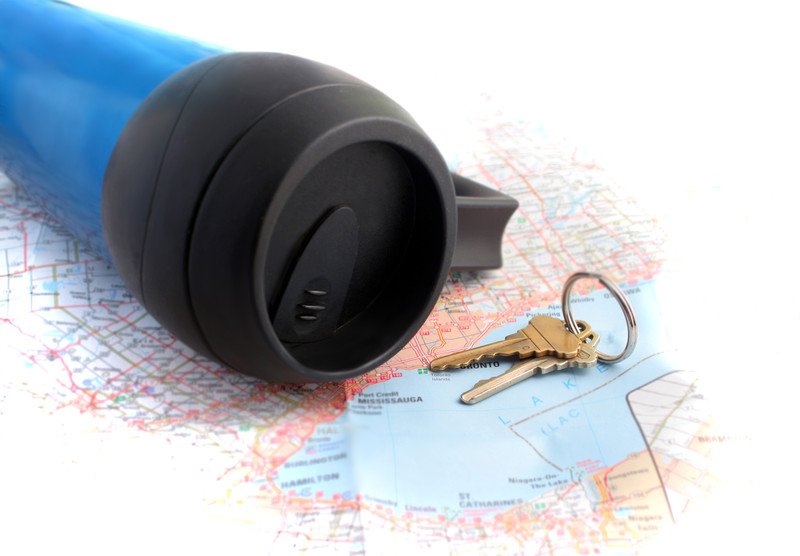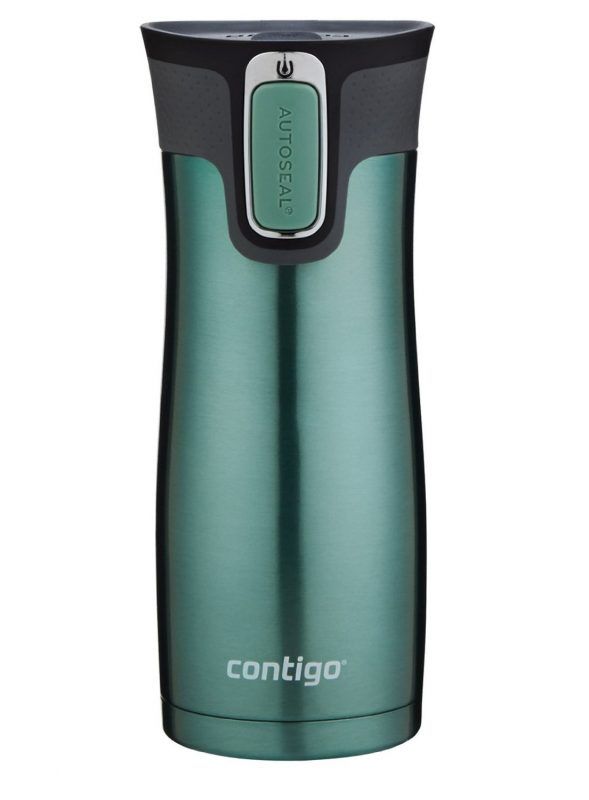 Contigo is known for making the sip-able, leak-proof, vacuum sealed vessel for your commute, but they've just redesigned their original model and added a few features. The Metra mug looks sleeker with a grip sleeve and has a neat protective sipping spot that keeps out germs and dirt all while keeping your drink hot for up to 7 hours.
The Metra mug or any of the classic Contigo designs are excellent for those that want drinkable coffee that you can toss in a bag or backseat without worrying it will seep everywhere. It'll also prevent embarrassing spills when you accidentally knock over your drink in a meeting.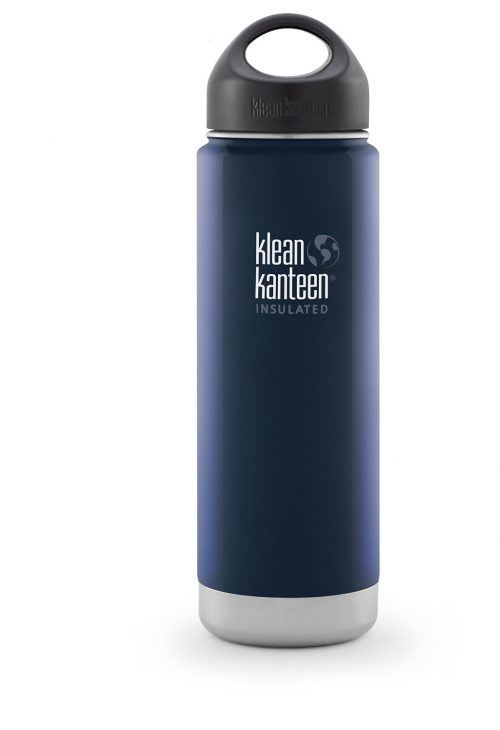 Originally popular as an environmentally conscious water bottle, Kleen Kanteen also offers stainless steel insulated canisters, tumblers, bottles, and travel mugs. The wide mouthed is perhaps the best suited version for morning coffee.
It comes in 3 sizes and 19 colors that match up well with sizes in most coffee shops so it's easy for your barista to make your drink just right. You can also make a statement by choosing your favorite of the limited edition designs inspired by art or musicians. The one you see here is the 20 oz "deep sea" color.
The all-stainless steel double walled design will keep your drink cold for 24 hours and hot for 6, which should cover your workday beverage needs. There are two lid styles, the classic vacuum-sealed lid or the café lid, which is made for sipping. The only downside is that the cafe lid is not leak-proof.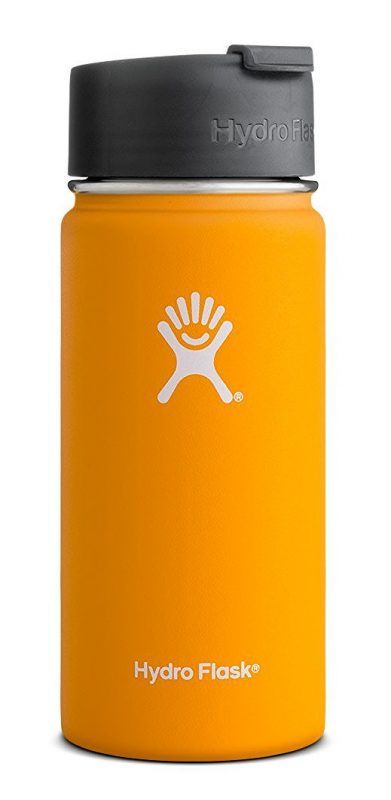 Starting with hydration and then expanding to beer, food, and coffee, the Hydro Flask is another great stainless steel alternative to disposable cups.
With a textured matte finish for gripping and a flip top lid that is both sip-able and leak-proof, the Hydra Flask is a top choice when it comes to vacuum sealed coffee containers. It also has an alternative lid that has a straw to appease iced coffee drinkers and help you easily get to the last drop.
The Hydro Flask is made to fit under most single serve drip brewing devices, so you don't have to waste time brewing in a different cup and then transferring it to your mug. It comes in 13 different colors. The one you see here is "mango", but there are many more cool variations.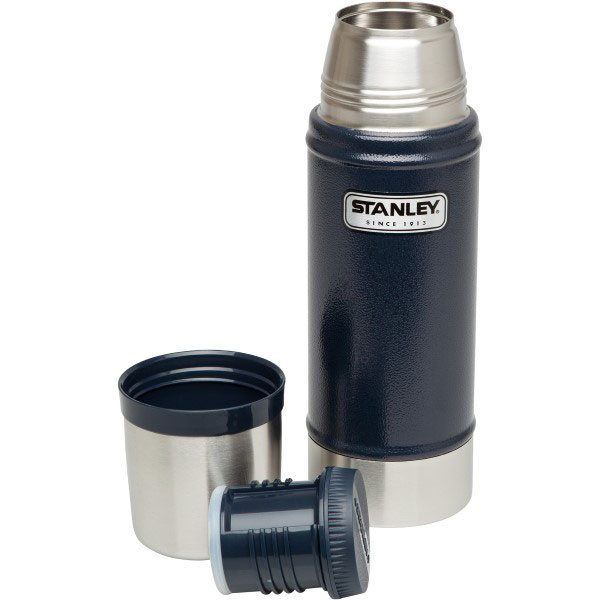 If you want to go with classic vacuum-insulated style, go with the Stanley. Sure, it has been around forever as a lunch box staple for the working man, but that's just because it does the job right. The size of these containers are for serious coffee addicts, those that want a quart (or two) on the go. They do offer a 16 ounce sized bottle, if you like the style but have more modest thirst.
The army green, dark blue, or stainless finish keeps the color choice simple, and there are versions with or without a carrying handle. It has an additional lid that functions as a little cup so you can sip manageable amounts, while keeping your beverage very hot for extended periods of time. Stanley has been around since 1913, so if you love the vintage feel, these canteens are for you.
The one you see here is the 16 oz in the Hammertone Navy color, but there's a 25 oz and larger sizes, plus a green one you'll probably recognize.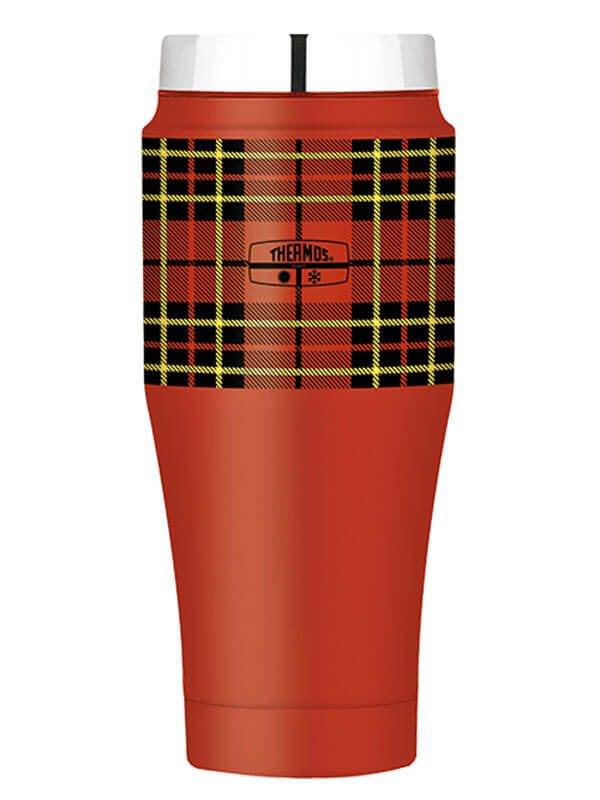 We couldn't mention Stanley without mentioning the Thermos. Since 1904, it has been a standard of vacuum sealed stainless containers. This Heritage Plaid Tumbler is a great throwback to one of the popular historical designs.
At 16 ounces, this mug is the right size for most car cup holders, which is an important aspect for commuters. Made from stainless steel and fitted with a sipping lid, this Thermos stays cool to the touch and won't sweat with hot liquids.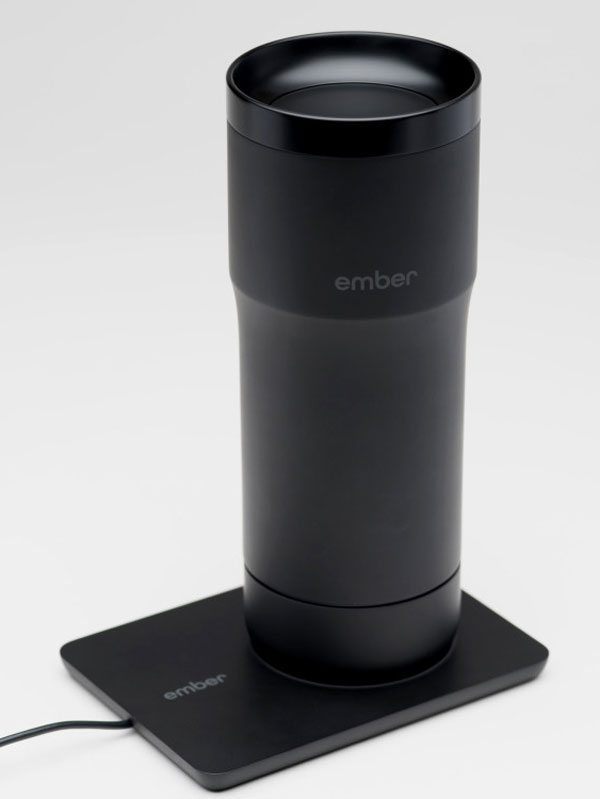 Although it is only available for pre-order at the current moment, Ember is meant to revolutionize the way we sip our coffee. Designed by Ammunition group (the same folks that designed the sleek Beats by Dre Headphones), this 12 ounce mug has a temperature controlling mechanism so you can have your cup at the right temperature for you as long as you want.
It has a dial on the bottom to select and see the temperature of the drink that your heart desires and also connects via Bluetooth to a mobile application for more control. The lid is designed to feel like drinking from a ceramic cup, and is fully sealed until you press to open.
If you want to be on the tech edge of design, the Ember is a promising new way to have and hold the best cup.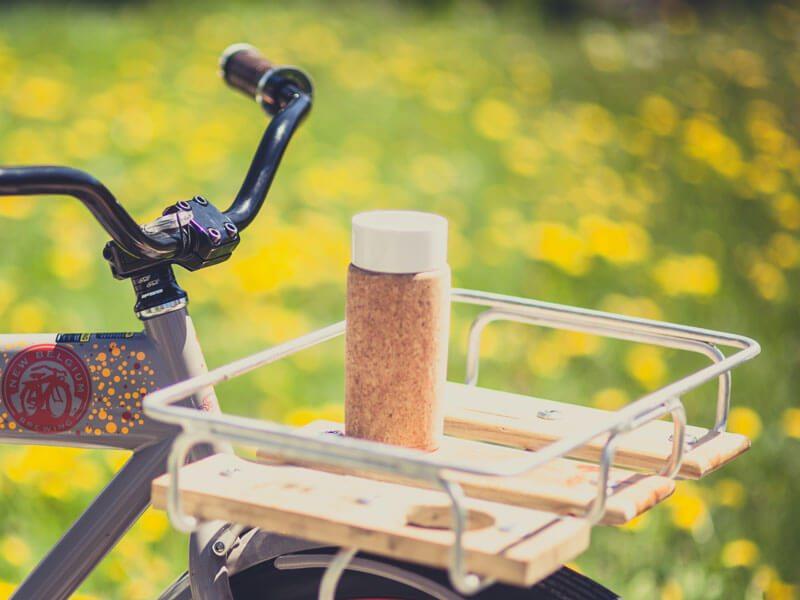 Funded by a successful Kickstarter campaign, the Cortiça is a ceramic travel mug whose name means 'to cook' in Portuguese. This is definitely a mug that is stylish and meant for connoisseurs. This is because is fits with many of the most popular hand brewing techniques such as the Hario pourover dripper and the Aeropress among others.
It is made from thick ceramic, insulated with a cork sleeve, and comes with a plastic lid that fits snug into the mug. The lid also has a movable part for sipping. It is not a mug to put in a bag, but it is meant for proudly displaying on the counter.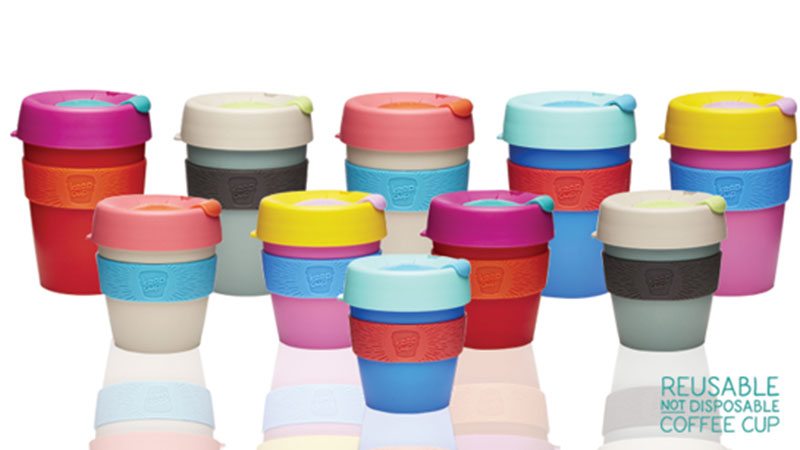 If custom design is your thing, and you love the look of the paper coffee cup turned reusable device, the Keep Cup will melt your heart.
They have a series of both BPA/BPS-free Polypropylene cups that are fully customizable in a series of bright and muted colors that you can mix-and-match. They also have different limited edition series with sports teams and band logo designs. They are also fully recyclable if you ever decide to part ways with your mug.
Also available are the Keep Cup Brew, which are glass versions of the cup and come in an 8 ounce and 12 ounce capacity. They also have a limited edition Brew with a cork sleeve and an optional 16 ounce size at this time.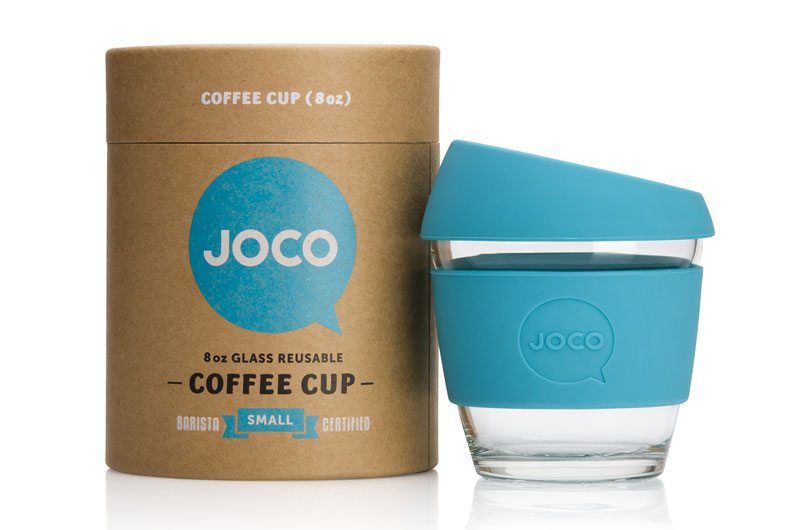 Many coffee and tea drinkers attest that these beverages (and most) taste better when sipped from ceramic or glass instead of paper or styrofoam. There's nothing better than having a portable way to drink out of this superior and reusable material.
Despite being slightly more fragile than the stainless steel variant, the JOCO mug is all about the drinking experience. They are microwave and dishwasher safe for convenience as well.
If you want to customize your JOCO cup, they offer an artist series and a few text phrases so you can declare your interests. JOCO cups come in three standard sizes, 8 ounce, 12 ounce, and 16 ounce, so you can pick the size that works for you.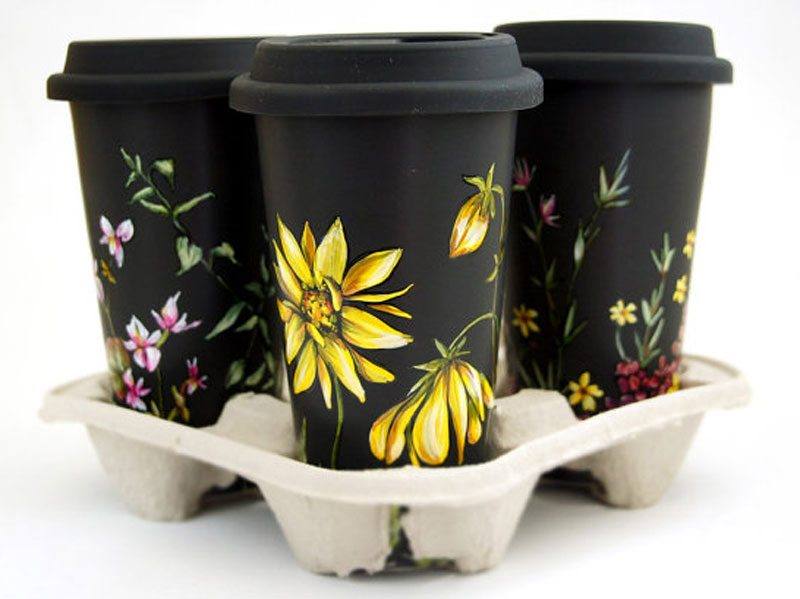 If you care most about making a statement with your coffee mug, choose these. They are beautiful, botanical, hand painted ceramic travel mugs by Etsy seller Yevgenia Davidoff.
She starts with a solid black or white ceramic mug with a silicone lid and hand paints scenes of nature that are truly unique. Each one is limited edition so you can guarantee that no one will have the same mug as you. They are also dishwasher and microwave safe for convenience.
They are a bit pricier and less practical than the other mugs on this list, but they don't lack in whimsy.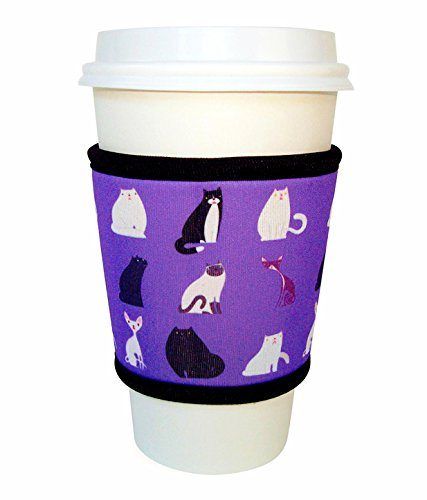 If wacky and bright and colorful is your thing, then you gotta check out Joe Jacket's wide variety of fun, whimsical designs. There's a wide variety of simple but bright designs available. They are stretchable so will fit 12-20 oz paper cups, sports bottles, or mason jars. They insulate not just heat, but also keep in the moisture, and they are also environmentally friendly!
Related Content