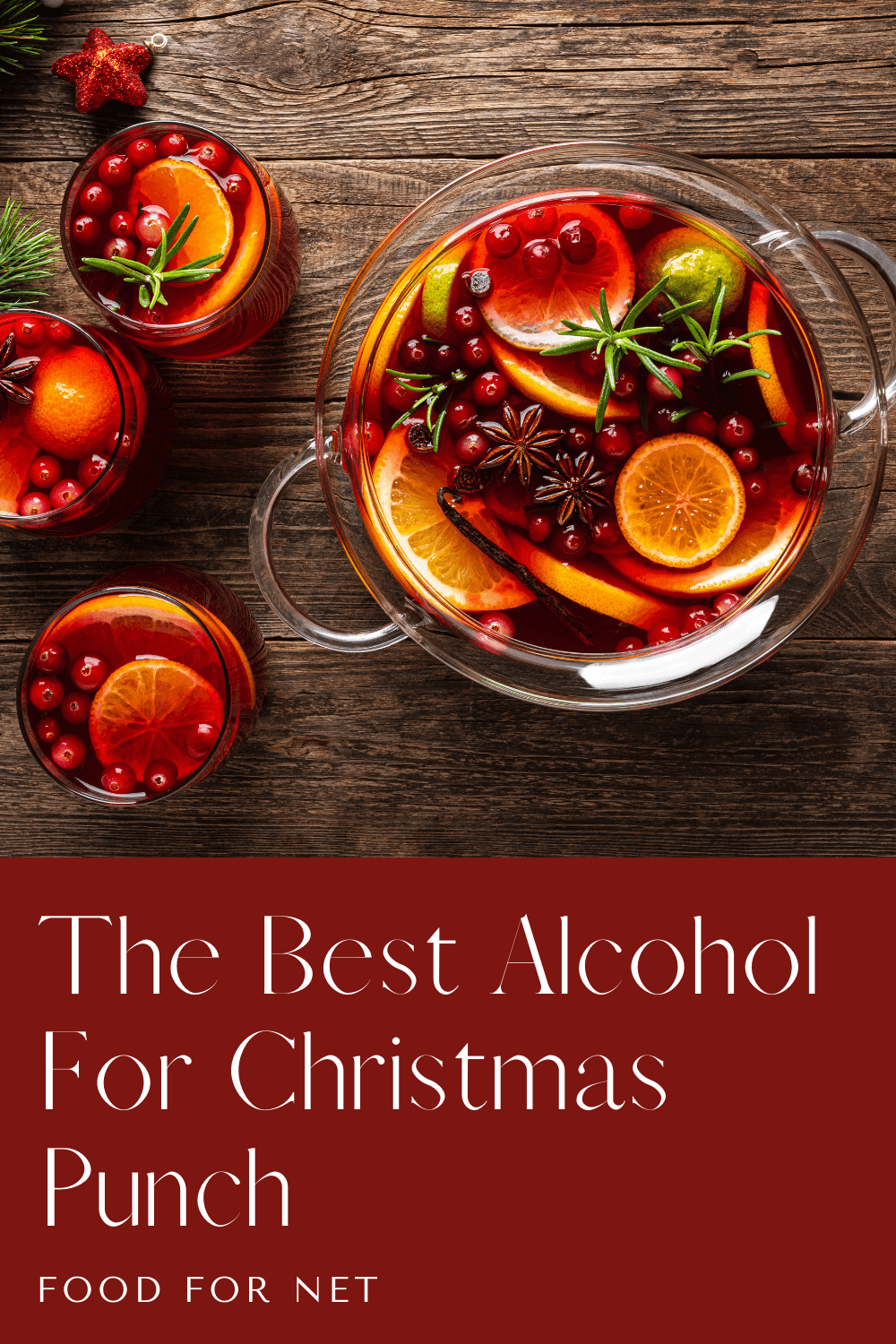 Christmas is a favorite time of year for many. Some love the cheesy, romantic movies, some love the music, but everyone can appreciate the time spent with family. Gifts are a fun bonus, and so is the food! Whatever traditions your family follows for Christmas, chances are, a nice big dinner is part of the festivities!
Alcohol also tends to be present, in some form or another. If everyone is getting tired of the same old wine being served, maybe it's time to try a fun, tasty Christmas punch! A Christmas punch is great for so many reasons – one being its versatility. You can make it out of pretty much anything and create all kinds of flavors.
Punch is also nice because if you know you'll be pressed for time on the day of your event, you can always get the fruit and other ingredients ready beforehand and just put it all together with the necessary soda, booze, etc before leaving. When it comes to adding booze, you can use as much or as little as you want and it's easy to make a batch without for the kids.
Alternatively, you can make a big bowl of it and leave the desired alcohol on the side for people to add themselves, letting them choose exactly how much they want. Regardless of how you do it, though, you need to find ingredients that go together. Use this guide to help you find the best alcohol for Christmas punch – we've outlined a few options here with accompanying recipes. There's a specific expression given for each category, but any alcohol of the same type will likely work just as well, so feel free to use what you've got laying around!
The Best Alcohol For Christmas Punch
1. Bacardi White Rum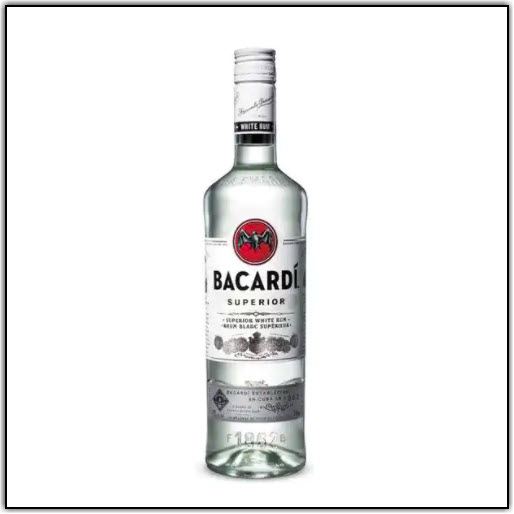 Bacardi Superior White Rum is a classic. It's Bacardi's flagship product and it's remained a bestseller for many years. Bacardi is a legend not only for its amazing collection of spirits but for its creation of charcoal filtration. They pioneered the whole thing and in doing so, changed the future of rum for the better.
It's a well-balanced spirit with a light and aromatic profile, featuring notes of citrus, ginger, and coriander on the palate. It goes beautifully with citrus flavors like lemon and lime, making it a suitable expression for many classic cocktails like a Cuba libre or mojito. It also goes amazingly well in your next Christmas punch!
This recipe is the perfect example of how to use a white rum like Bacardi to create a delicious drink for everyone to share. It uses a combination of fresh fruits and fruit juices, including cranberries, oranges, and pomegranates. Some Sprite creates the "punch" and rosemary tops it all off. Cranberries are a classic at Christmas and the addition of real pomegranate seeds adds some texture as well as bold, explosive, and authentic flavor. You could also argue that they make the punch a little healthy!
2. Four Roses Small Batch Bourbon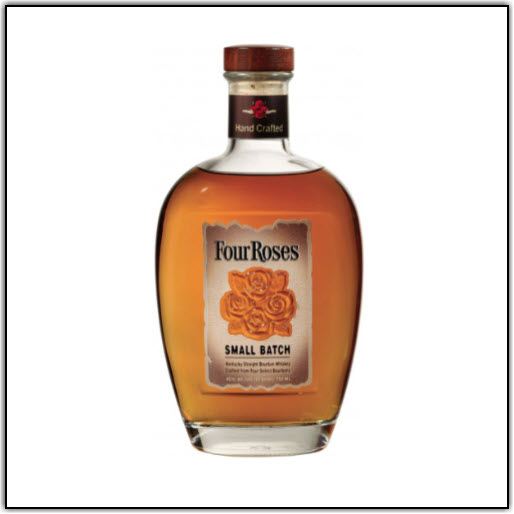 This boozy Christmas punch is a little simpler than the last, but it's just as fun and delicious. Grab your favorite bourbon, or a bottle of Four Roses Small Batch Bourbon if you're unsure, and gather pomegranate juice, orange juice, and prosecco – that's all you need!
You can top it off with some orange zest, too, if you're feeling fancy. These flavors may be simple, but they come together so beautifully and the prosecco adds the "punch" factor while adding another layer of alcohol too, so it's a win-win.
Four Roses Small Batch Bourbon is a blend of four Kentucky bourbons, all with a different mash bill, all distilled at the same place, and all bringing something unique to the final result.
The aroma is spicy and warm with notes of cinnamon, cedar, and cloves. The palate is complex, offering notes of berries, apples, red plums, and a hint of rye and peppercorn. The finish is soft and smooth with a touch of vanilla. It's the perfect array of flavors to complement a rich, delicious punch.
3. Gosling's Black Seal Dark Rum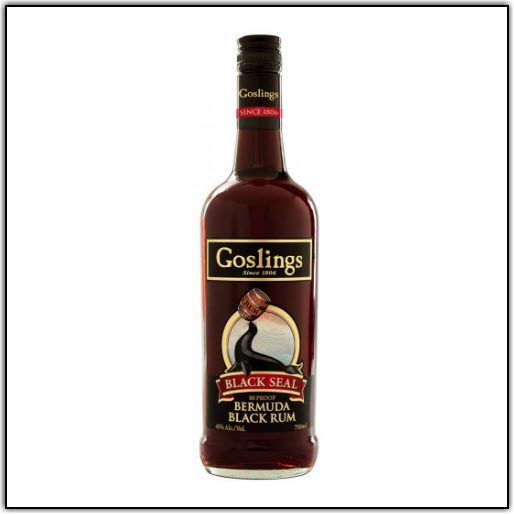 While a light and fruity Christmas punch is the most common, sometimes it's nice to mix it up a little. This fun and interesting recipe doesn't abandon fruit entirely but it uses some red wine and brewed tea to make a traditional English Christmas punch. It's a little warmer and richer than what you may be used to, but it's a risk worth taking.
In addition to wine, the alcohol featured here is a nice dark rum. If you're unsure what to use, Goslings Black Seal is a good, reliable choice. It's a rich and complex bottle that's won many awards, giving anyone confidence that it's a good addition to their creation. The rum opens with deep, rich notes of rum on the nose with a touch of banana, vanilla, and fruitcake, balanced by some herbal, spicier notes. Even the aroma gives off a sense of warm holiday cheer, so don't be afraid to enjoy it for a moment before adding it to your punch.
The palate offers the perfect balance of sweet and spice with notes of fruit and vanilla. The finish is spicy and crisp.
4. Bribon Blanco Tequila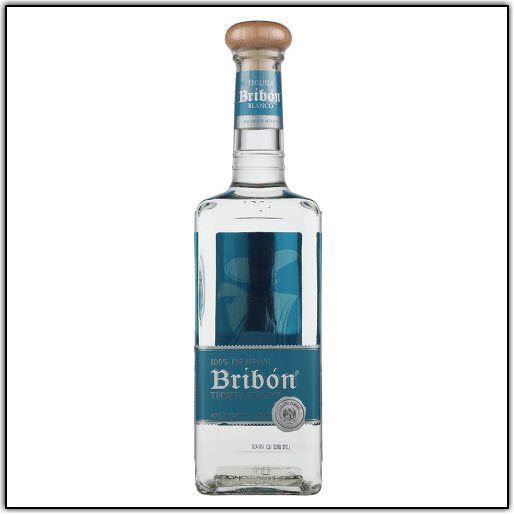 This recipe has been given the name of "white Christmas Margarita punch" but don't be fooled – it's not just your typical margarita scaled up into a big bowl of punch. It puts a true holiday twist on the idea of a margarita and uses a nice blanco tequila to get the job done.
There are many lovely white tequilas out there that will do the trick just fine, but Bribon Blanco is a strong recommendation. This tequila is made from fully matured blue agaves that are harvested by hand. The expression is produced by one of Mexico's top tequila families, who have been in business since 1924, always working hard to produce the best possible tequila. Bribon Blanco is one they made to be enjoyed by casual tequila fans and experts alike.
The profile offers the perfect balance of citrus, vegetal, and peppery notes to delivery an enticing character that can be enjoyed in many ways.
In addition to a nice blanco tequila, you'll need several other ingredients to make this unique holiday punch work. This includes some Grand Marnier, simple syrup, and several different variations of coconut. Coconut cream, coconut water, and even coconut rum are what put the "white" in this punch and give it a bit of a tropical touch. Cranberries keep the Christmas spirit alive in the drink and all the flavors come together beautifully
5. Pinnacle Whipped Vodka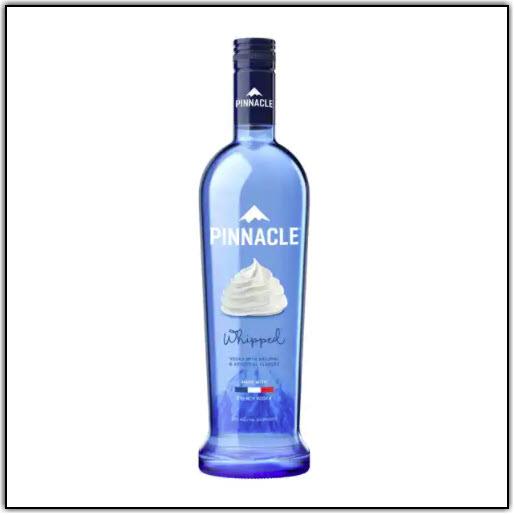 This punch is another simple recipe that produces an incredibly fun and wonderfully delicious Christmas punch with just three ingredients. The cranberries and cherry flavors come together for a wonderful holiday feel and the use of whipped vodka adds an amazing sweetness and a delightful, creamy texture.
Pinnacle Whipped Vodka is super light and creamy on the palate with delicate notes of vanilla. It's a staple addition to many cocktails but it goes down super smooth if you want to try sipping it on its own. If you want a warm holiday drink, it's also delicious when added to hot chocolate.
But, it really shines in this soft, red cocktail when mixed with the required cherry 7-Up and pink champagne. Cranberries are used as an optional garnish and these give the drink a perfect touch of holiday cheer.
6. E&J XO Brandy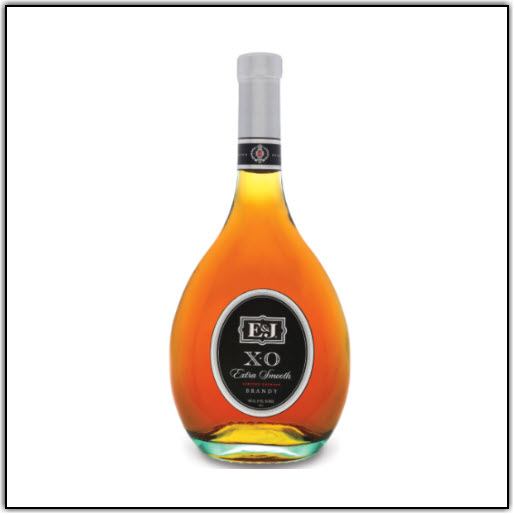 This Christmas punch is a little more complex but always worth the effort. It features brandy, which is an interesting and versatile spirit. It has an air of sophistication like that of whiskey, but it often has lighter and fruitier flavors as it's distilled from wine.
With ingredients like apple cider, brown sugar, cinnamon sticks, and red wine, the medley of flavors in this punch is warm, fruity, and absolutely perfect for Christmas.
E&J XO Brandy is a great choice here if you're not sure what to use. E&J is a highly reputable brandy producer and their XO expression is not terribly expensive, so you can easily make a nice big bowl of this delicious punch for the whole party.
On its own, the brandy is smooth and bold with complex flavors. It offers notes of creamy toffee, vanilla, and a bit of toasted oak. Don't be afraid to enjoy a sip or two as you're making the punch!
Make Punch out of Anything!
These are some of the most delicious-looking Christmas punch recipes out there at the moment, but that doesn't mean you can't experiment a little on your own! The beauty of punch is that pretty much anything goes.
Whether your base is soda, juice, or sparkling wine, it's just a matter of choosing some complimentary fruits and deciding if you want to spike it or not. Add some things to the recipes here or throw your favorite fruit juice and soda together with some vodka and see how it goes. You can start small and adjust the ingredient ratios or add more things as necessary to develop your perfect final result.
A good punch is the life of the party, and these recipes are here to ensure you won't disappoint!
Related Content