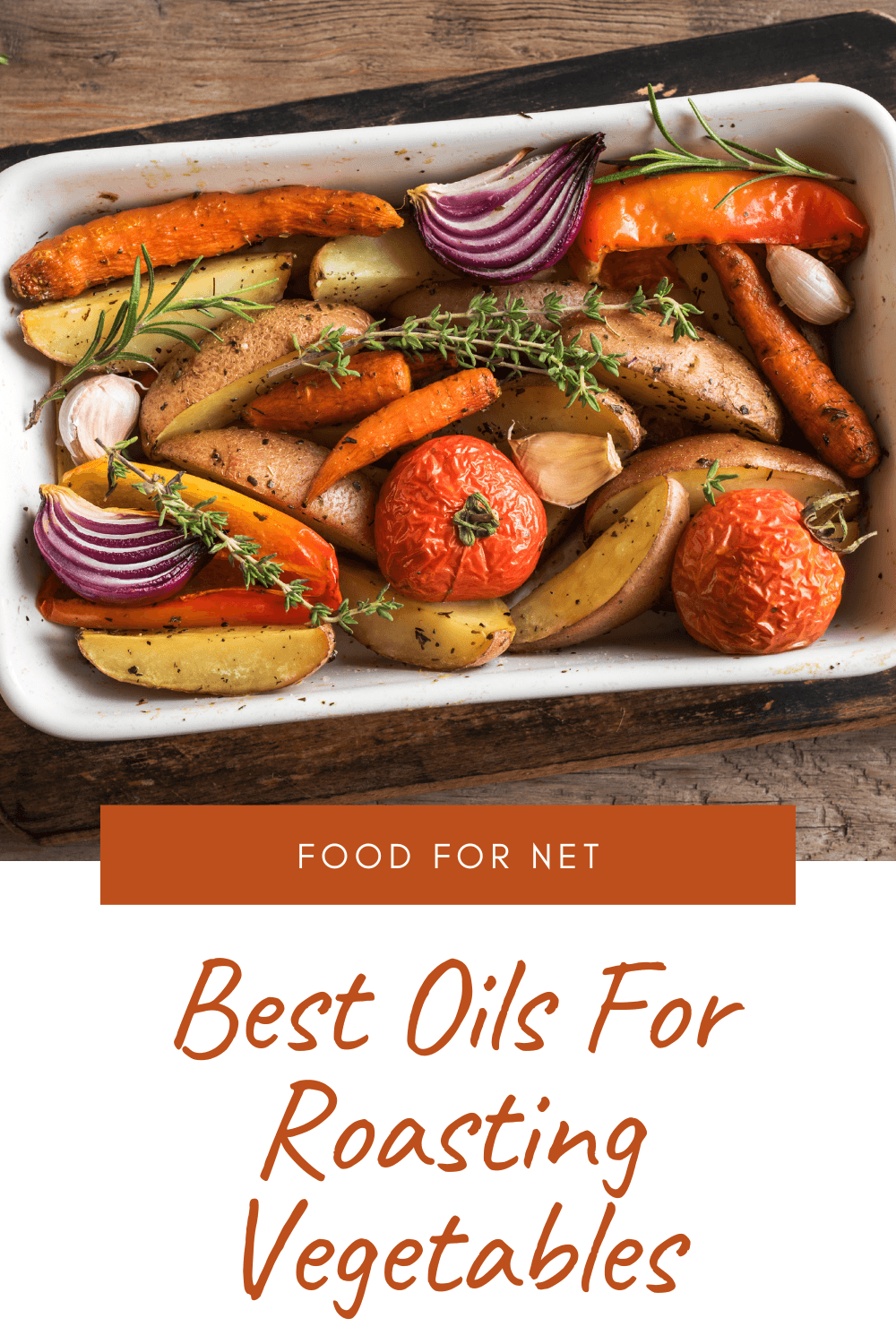 Roast vegetables are perfect when the weather turns cold (after all, who wants to eat raw vegetables during winter?). You get plenty of warm, hearty, and comforting vegetables, which require hardly any effort. Toss them in some oil, throw them in the oven, and perhaps turn them a few times. That's it. There's nothing complicated at all. But, what's the best oil for roasting vegetables?
Using some type of oil is crucial. This creates a Maillard reaction, which caramelizes sugars in your vegetables, giving you the crispy exterior and fluffy interior that you're looking for. You can still roast vegetables without oil, but they're not nearly as good.
So, which oil? There's a huge variety of options out there these days. They don't just vary in their flavor impact either. Some are also healthier than others, especially when you're cooking at high heat.
P.S. You don't need to stick with traditional vegetables. Plenty of unusual root vegetables and some downright strange vegetables can also be roasted.
Best Oil For Roasting Vegetables (With Pictures!)
Olive Oil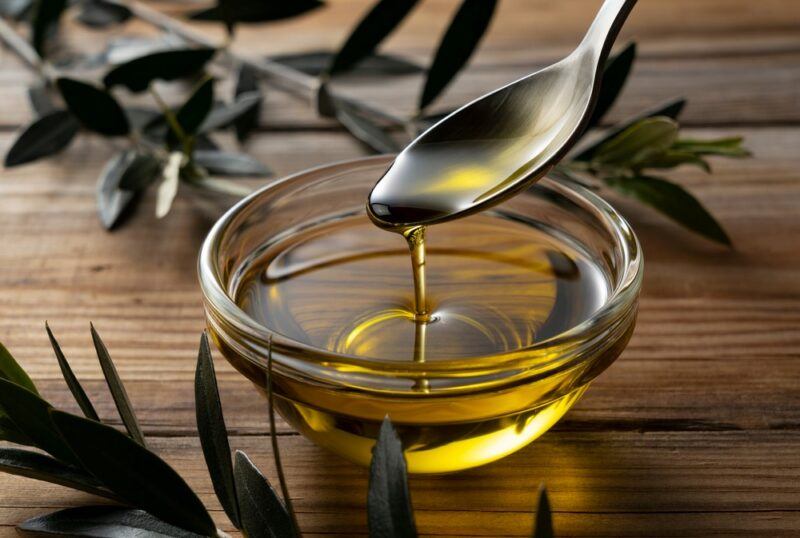 Olive oil is often the go-to for roasting vegetables – and for good reason. After all, the oil is associated with many health benefits, it tastes good, and it's easy to find (you can even sign up for olive oil of the month clubs!). It also adds a delicious flavor to your roasted vegetables.
Using olive oil might seem slightly surprising, as regular olive oil has a smoke point of around 370°F to 405°F. This is a bit lower than the regular baking temperature.
However, while olive oil has a low smoke point, it is very heat stable. This means it's stable at high temperatures and doesn't easily oxidize – so it's completely safe for baking. Some people even fry vegetables in olive oil (although that is more debatable).
While any type of olive oil will work for frying vegetables, most people stick with virgin or refined olive oil, rather than extra virgin. You can use extra virgin for roasting vegetables, but doing so is mostly a waste of money, as the flavor nuances of your oil get lost.
Avocado Oil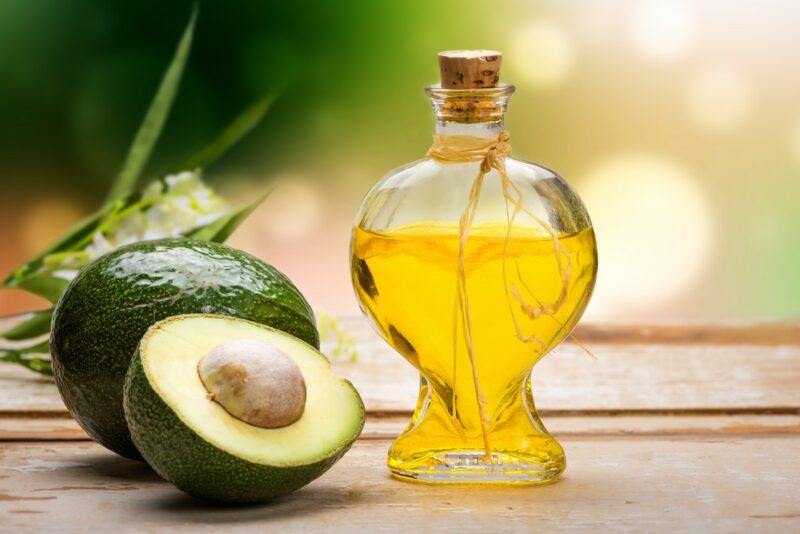 Avocado oil's most powerful feature is its high smoke point, which can be up to around 520°F. The oil is liquid at room temperature too, so it's easy to simply drizzle it over your vegetables.
Like olive oil, avocado oil is also loaded with healthy fats, particularly monounsaturated fats. This makes it perfect for your heart health.
Avocado oil also has a huge advantage over olive oil – it has a neutral flavor. You can use it without changing the flavor of your vegetables at all. It's the perfect choice if you're using a spice blend on your vegetables or just want the flavor of your veggies to dominate.
Coconut Oil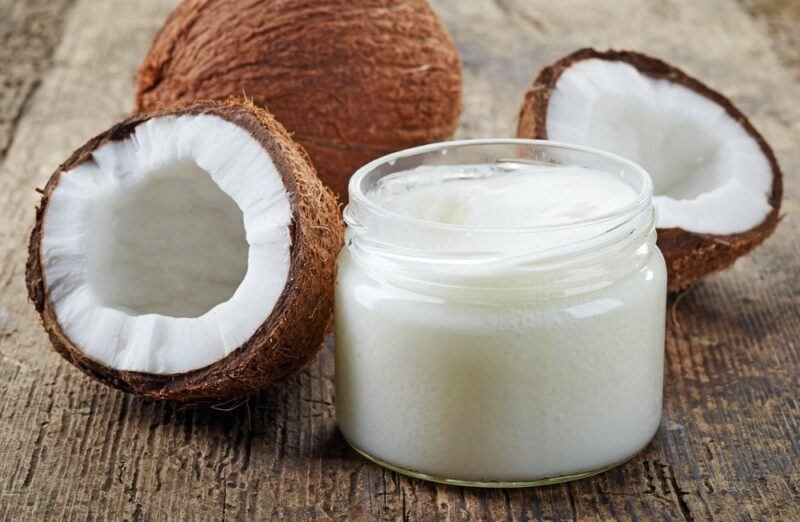 Coconut oil isn't as popular as olive oil or avocado oil for a few reasons. First, it's controversial. There's a lot of debate about the saturated fat in coconut oil and what this means for your health.
Thankfully, most of that debate comes from using coconut oil in your diet directly (like in bulletproof coffee or fat bombs), rather than cooking with it. Coconut oil should still be fine to cook with, especially if you don't use too much of it.
Second, the saturated fat in the oil makes it solid at room temperature. This makes it tricky to use.
You could heat it in a double burner, but an easier technique is to simply put a lump of coconut oil on the tray with your vegetables, then stick the tray in the oven. The oil should melt within a few minutes. After that, you can take the tray out and toss the vegetables in the liquid coconut oil – then stick it back in the oven to bake away.
Coconut oil has a relatively low smoke point (just 350°F for unrefined coconut oil), so you'll need to be a little cautious. Still, many people use coconut oil for roasting vegetables without any problems at all, making it a viable option.
Ghee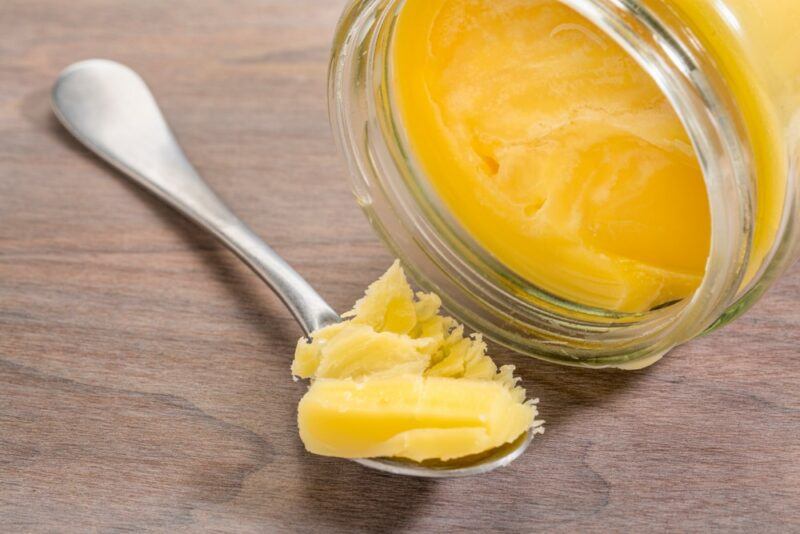 Ghee is a type of clarified butter. It's often used in ayurvedic cooking and is starting to get more popular in regular recipes as well.
The clarifying process removes many of the proteins from butter. The process intensifies the flavor of ghee, while also raising the smoke point to around 465°F. This high smoke point is perfect for roasting vegetables.
There's still the issue of ghee being solid at room temperature rather than liquid. But, again, you can easily heat ghee in the tray with your vegetables to melt it.
The buttery flavor that ghee gives you is perfect for most roasted vegetables. It also works well for times where you're including plenty of herbs.
Butter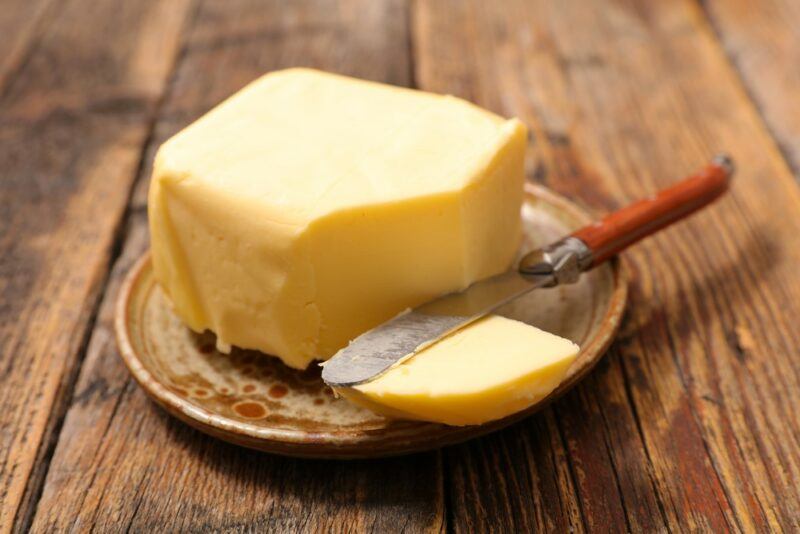 Butter has a lower smoke point than ghee, so it's not as good for roasting vegetables. However, you can still use butter on its own or in combination with another oil.
Doing so gives you a rich buttery flavor and the caramelized edges that you're looking for. Just make sure that your oven temperature isn't too high. Around 400°F may be fine. If you're looking at 425°F or even higher, you might want to focus on ghee instead.
Duck Fat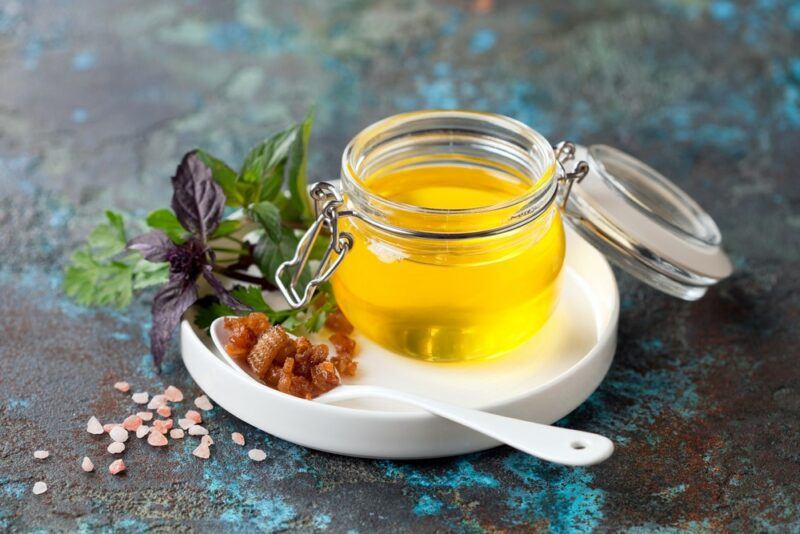 Duck fat potatoes are famous for their rich flavor. These are often fried, but you can easily roast potatoes in duck fat instead. Potatoes aren't your only option either. Many other vegetables taste amazing with duck fat too, so why not experiment with this as a cooking oil?
Interestingly, some brands of duck fat are solid at room temperature, while others tend to be liquid. This may be due to stabilizers in some brands, but is more likely the result of natural variation.
Vegetable Oil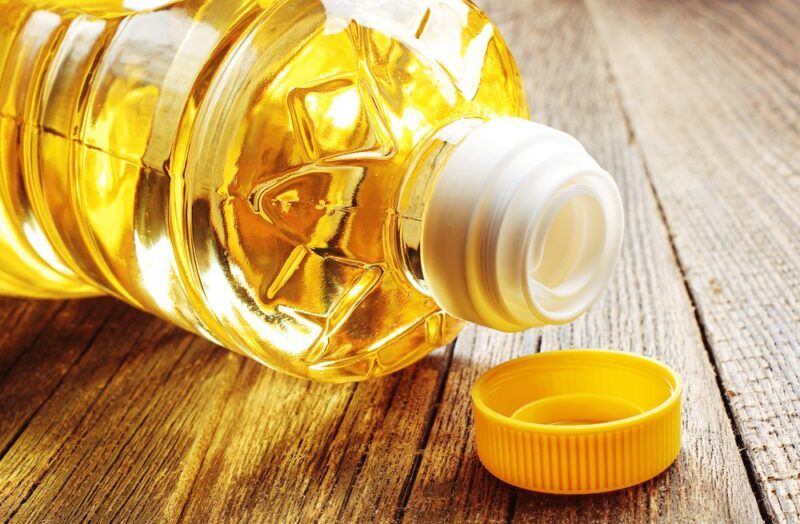 Vegetable oil isn't a single type of oil. Instead, it's a blend of a variety of oils, with soybean, canola, and corn oils often featuring in the mix. The smoke point is often around 400°F, although this varies from product to product, depending on the oils used.
The product relies on refined oil, which is why it tends to have a neutral taste and scent. This neutrality is perfect if you want your vegetables to stand on their own.
Vegetable oil isn't ideal if you want a natural product. However, it is easy to find and inexpensive, making it an excellent go-to in many kitchens.
Canola Oil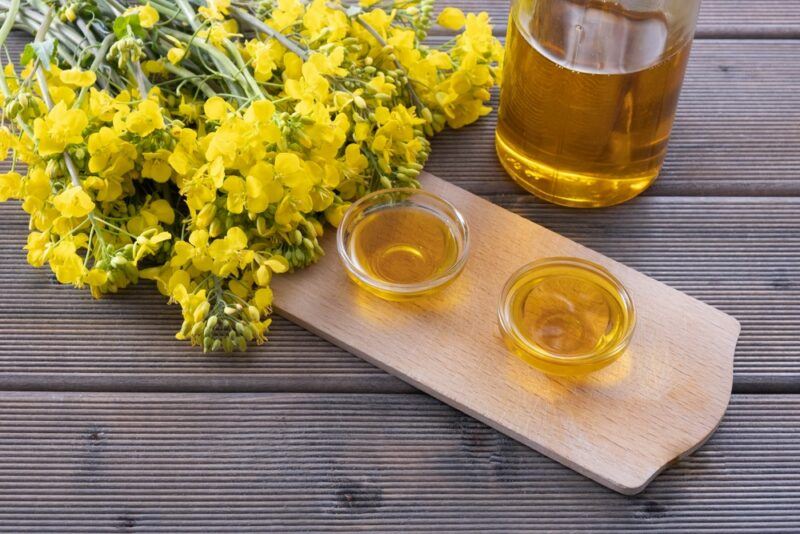 Canola oil is made from the rapeseed plant. It has most of the same qualities as vegetable oils, including the smoke point and the subtle flavor. You can even substitute vegetable oil for canola oil in any recipe.
The big difference is that canola oil is predictable. You know what you're getting in the bottle, while vegetable oil changes from one brand to the next.
Grapeseed Oil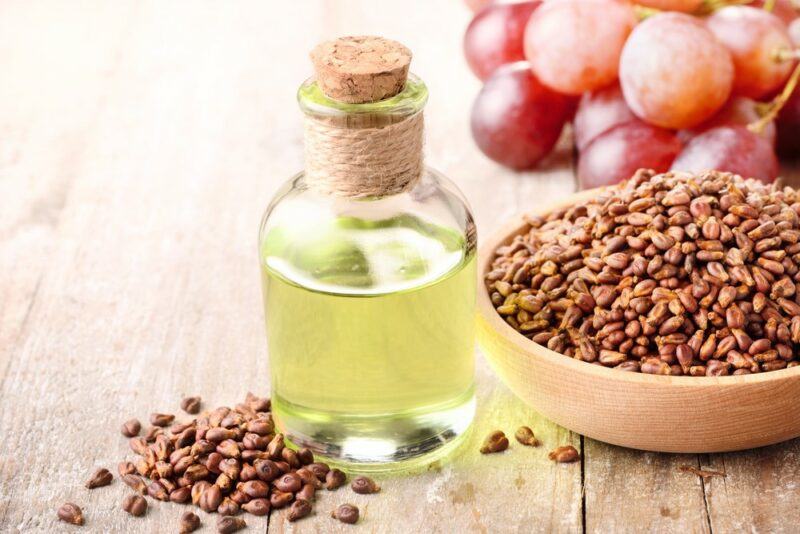 Grapeseed oil has a smoke point of around 420°F, so it's an easy go-to for roasting vegetables. It has a surprisingly light flavor, so it won't influence your vegetables too much.
That said, some products focus on being more natural, which may include using expeller pressing. Such products mightn't be as good for roasting, as they can have a more noticeable flavor and perhaps a lower smoke point too.
Other Refined Oils

There are a few other refined oils, including sunflower oil, cottonseed oil, safflower oil, and palm oil. These have similar features to the other refined oils, including a fairly high smoke point and minimal flavor.
While they all work well for roasting vegetables, there are debates about their health impacts. Many people prefer to stick to minimally refined oils instead, like avocado oil or olive oil. Such oils tend to be more natural and could easily be healthier.
Peanut Oil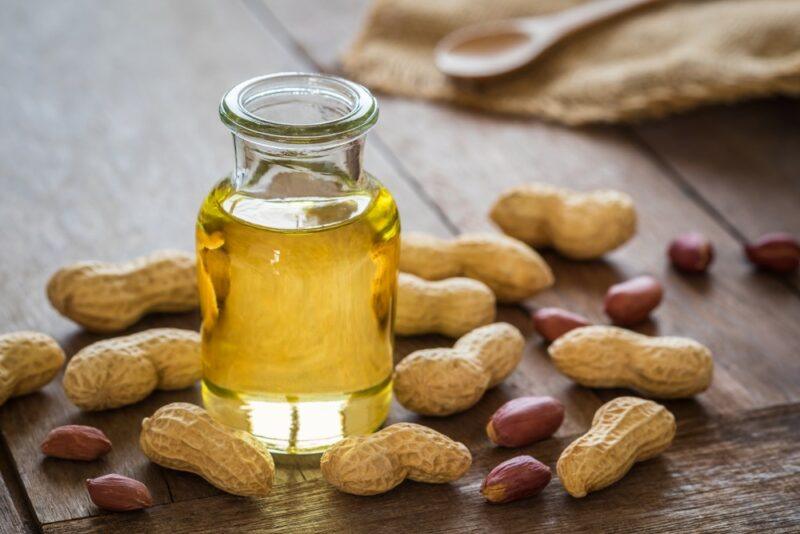 There's one other oil to mention and it's an unusual one – peanut oil. Unlike most other oils on this list, peanut oil has a distinct nutty flavor that can easily dominate your meal.
As such, peanut oil is best reserved for Asian-inspired meals, ones that have a nutty flavor elsewhere or naturally suit it.
How To Make Perfect Roast Vegetables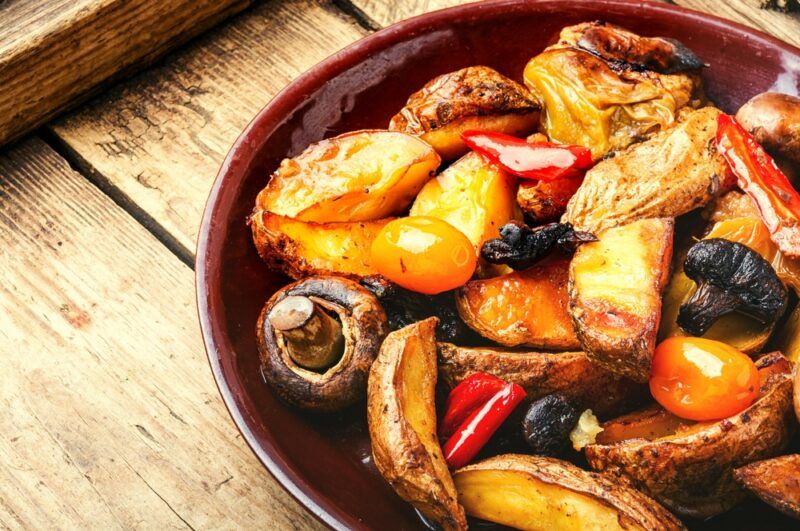 Choosing the best oil for your vegetables isn't enough to give you a perfect result every time. There are still a few other things to think about.
Use Just One Layer
First off, you want one layer of vegetables, not two. This means every vegetable should be touching the base of your pan (or the sheet of baking paper). Doing so is essential for making sure they cook well.
If you have more than one layer, some vegetables won't cook fully, while others will get overcooked. This is true even if you're turning the vegetables regularly.
Don't Overcrowd The Pan
Having a single layer isn't enough. You also need to make sure there's plenty of space. Overcrowding the pan is one of the most common mistakes made when roasting vegetables.
If there are too many vegetables packed too closely together, you end up mostly steaming them. The result is limp vegetables without much flavor, which isn't what you're looking for at all.
Ideally, you want at least a quarter of an inch between each item on the sheet, although you don't need to be a perfectionist about it.
This approach may mean you need two pans rather than one. But, the difference in flavor and texture is well worth the extra effort.
Keep The Pieces The Same Size
Cooking time is based on the size of your vegetables. So, make sure you cut them all to roughly the same size.
If you're set on having different sizes, then you'll need to cook the larger vegetables on their own for a while first, before adding the small ones in.
Use The Right Amount Of Oil
If you use too little oil, your vegetables will be too dry. If you use too much, they end up soggy instead. Neither outcome is desirable.
Most of the time, you only need a tablespoon of oil per baking sheet. It helps to measure this out, as it's too easy to overdo it when you're drizzling the oil.
Learn Your Oven
Here's another thing – ovens are often quirky. Many don't cook food evenly. They have hot spots and colder areas.
This can be frustrating when you're roasting vegetables, leading to burnt vegetables and potentially some undercooked ones too.
An oven thermometer can help you work out whether your oven has any temperature quirks. Once you know how it behaves, you can change the cooking temperature and rotate your vegetables to account for any issues.
Related Content