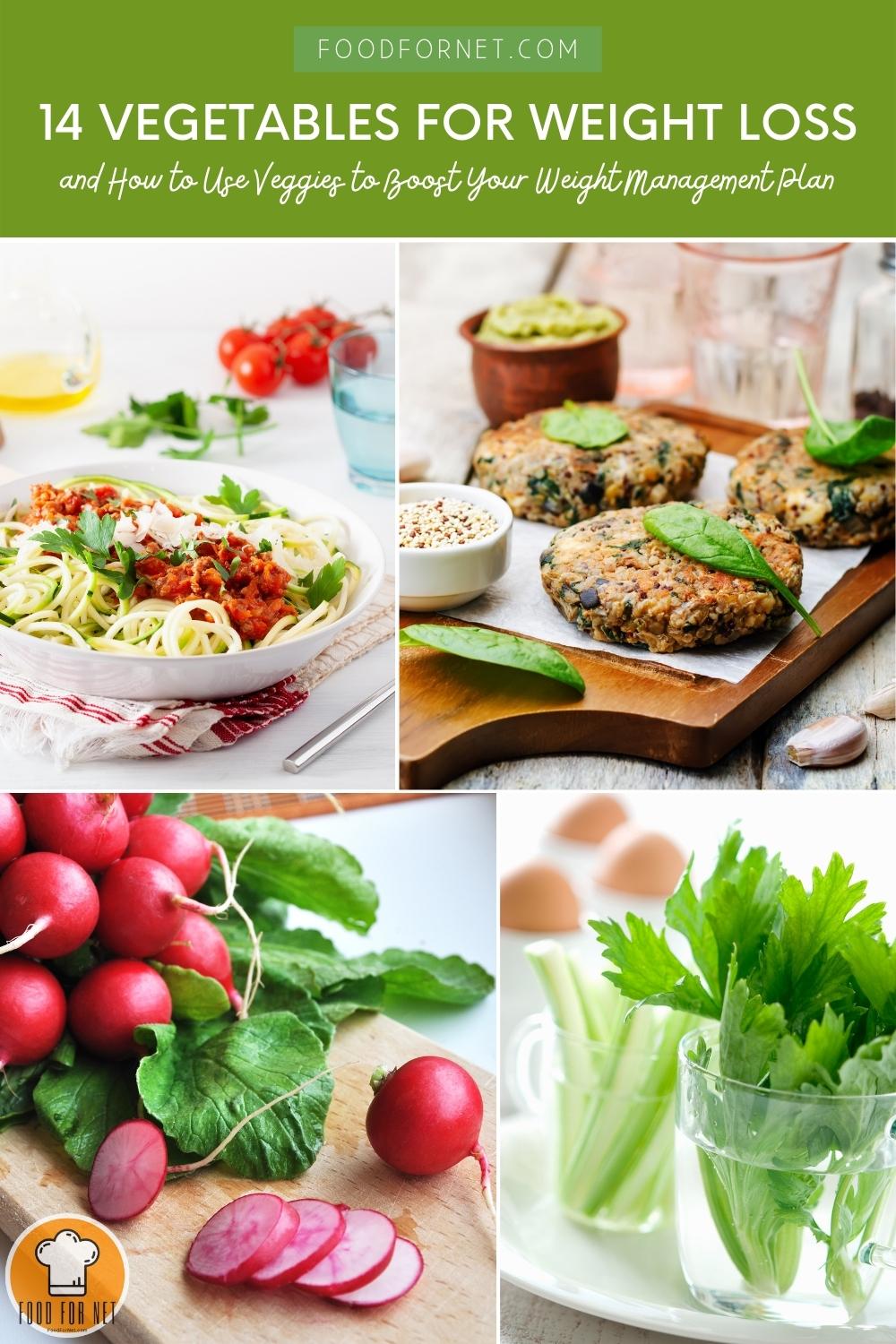 Time and again we've always been told how a diet rich in vegetables is good for our health. As evident in how we try to incorporate them as much as possible in our meal plans proved that we do believe in their positive effects on our body. And among the many health benefits that it has, you might be particularly interested in its effect on weight loss. Yes, there are some vegetables for weight loss, that when taken in increased amounts over a period of time replacing other food such as refined carbohydrates, help with the process of losing weight.
Sounds easy enough, right? Increase your vegetable intake, especially vegetables for weight loss, and trim your weight down. Well, not quite. It turns out that only 1 in 10 Americans get enough fruits or vegetables as is, so it's going to be a stretch to rely on vegetables to actually lose weight. Well, you shouldn't really, eating veggies will help in your weight loss journey but it's not going to work like some kind of magic. You still need to put serious effort into it – regular exercise, healthy eating habits, and all that stuff. It will however help if while eating vegetables, you're also giving your weight loss efforts some kind of a push towards success.
There are many ways to incorporate more veggies into your diet. Let's say you're really not a fan of raw vegetables aka green salads. Very well then. How about you try roasting them! Baking is a good idea as well. You can also try sauteing them, steaming, or perhaps have a go at juicing vegetables! You don't have to dislike them just because you had an awful experience eating green peas when you were a kid. There are plentiful ways to serve them deliciously and loads of reasons why you should love them.
Today, there are many meal delivery services that can cater to your needs for a pre-packed meal that supports weight loss. And that's a good option of course especially when you don't have the time to do it yourself. However, you also have to consider your budget and be realistic with your long-term plans. If you're in it for the long haul then you might want to consider alternating it with your very own homemade meals.
Prepping healthy meals that support weight loss is not as hard as one might think. Of course, you will have to plan for it. You will have to do some reading, some research. For instance, know that there are some spices and herbs that can boost weight loss, so make use of them. You can also aim for low-carb foods that support weight loss. And as for veggies, be on the lookout for vegetables for weight loss as well. Try to incorporate them into your diet as often as you can. And to get you started on that, here's a list for you to work on.
Vegetables of Weight Loss (With Pictures!)
Spinach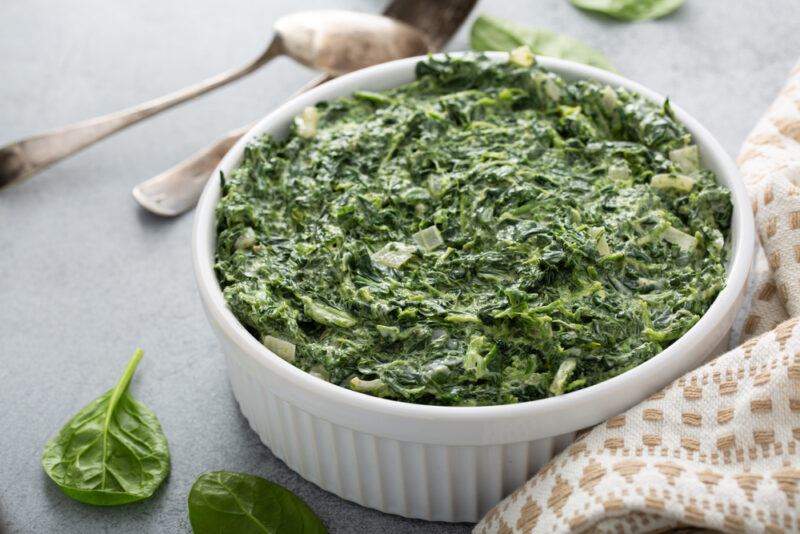 Dubbed the superfood, spinach is packed with fiber along with other nutrients like vitamins A, C, and K, iron, folate, and potassium. It's best eaten fresh but you can also cook them. Try adding them to your smoothies, sandwiches, pizzas, or sauces.
Raw spinach tastes mild and slightly sweet. It has an herb-like, grassy flavor that works perfectly in salads or sandwiches. Its taste is actually quite similar to arugula. When cooked, spinach becomes tangy with a slightly acidic taste.
Chickpeas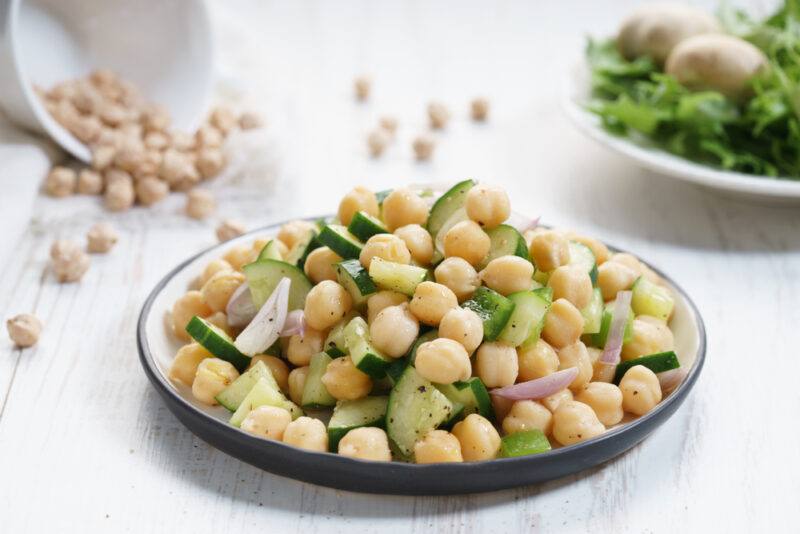 Aside from being a great source of protein, chickpeas are also rich in fiber, potassium, B vitamins, magnesium, iron, and selenium. It's a great substitute for meat as well so it's pretty popular among vegans and vegetarians.
Chickpeas have a buttery texture and a beany flavor like most legumes. It has a nutty and earthy taste, too. Its flavor can be likened to black beans which are essentially why it's a great substitute for chickpeas.
Cabbage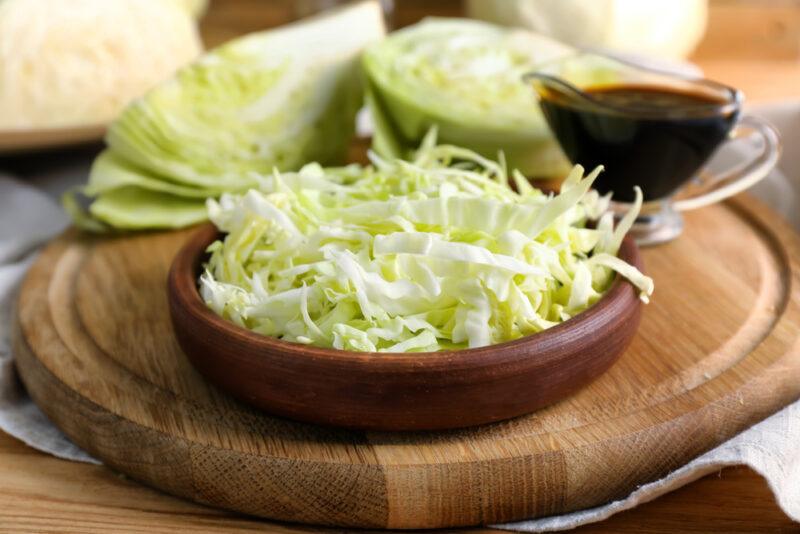 You might have heard of the cabbage diet but generally, cabbage can really be a part of your regular healthy diet. Aside from being low calorie, it's also packed with antioxidants, vitamins, and minerals like vitamin K, vitamin C, folate, manganese, calcium, potassium, and magnesium.
When raw it has a crisp crunchy texture, with a mildly bitter flavor and slightly spicy taste. This bitterness disappears when it's cooked and becomes somewhat sweet. Different varieties, of course, tastes slightly different.
Radish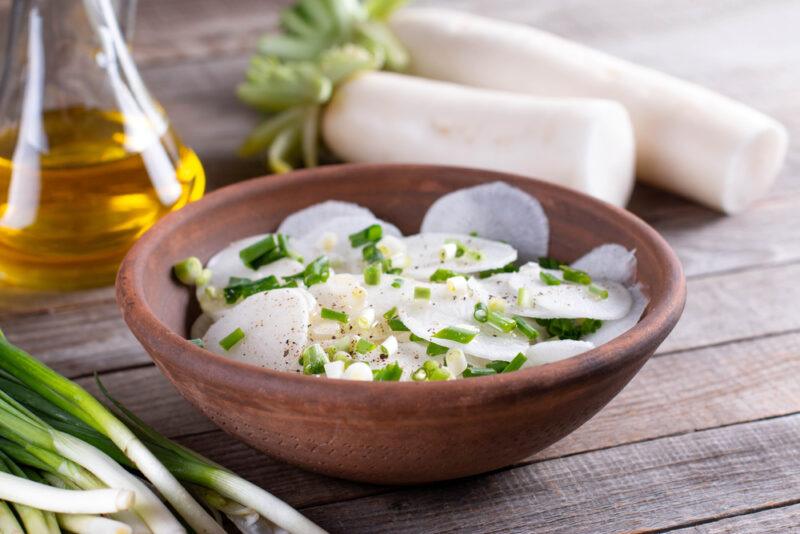 Radishes vary in shape from short and rounded to long and narrow, as well as in color from reddish purple to pure white. Radishes are packed with antioxidants like catechin, vanillic acid, pyrogallol, and other phenolic compounds. It also contains vitamin C and minerals like calcium and potassium.
Radish can taste somewhat spicy, crisp, and zesty when raw (Daikon radishes are milder). When it's cooked, its sweetness comes out and sort of mild down its spiciness.
Green beans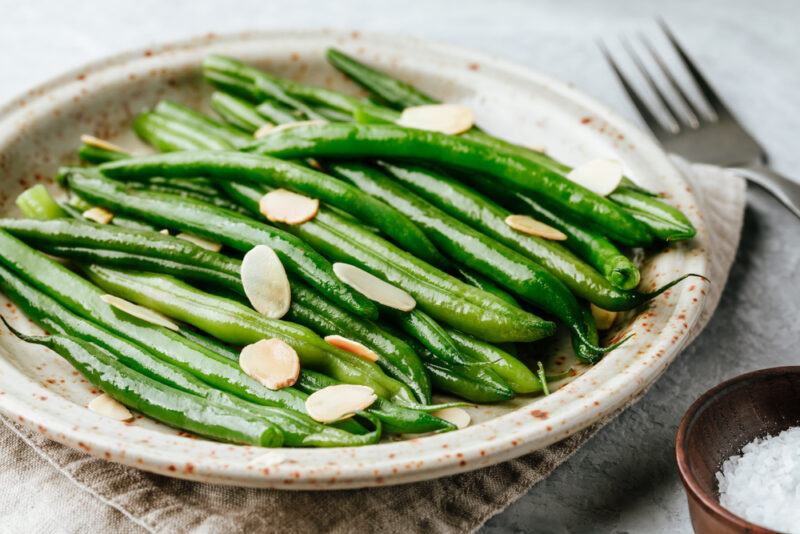 Green beans may not be everyone's favorite but with a little creativity, you can easily turn them into amazing side dishes! Green beans are high in protein and fiber but low in calories. Perfect for your weight loss diet. It's also packed with antioxidants like vitamin C, flavonols, quercetin, and kaemferol.
When cooked right, green beans should have a vibrant hue and tastes somewhat earthy, meaty, and nutty. With the help of simple spices and herbs, you can definitely liven up its taste.
Celery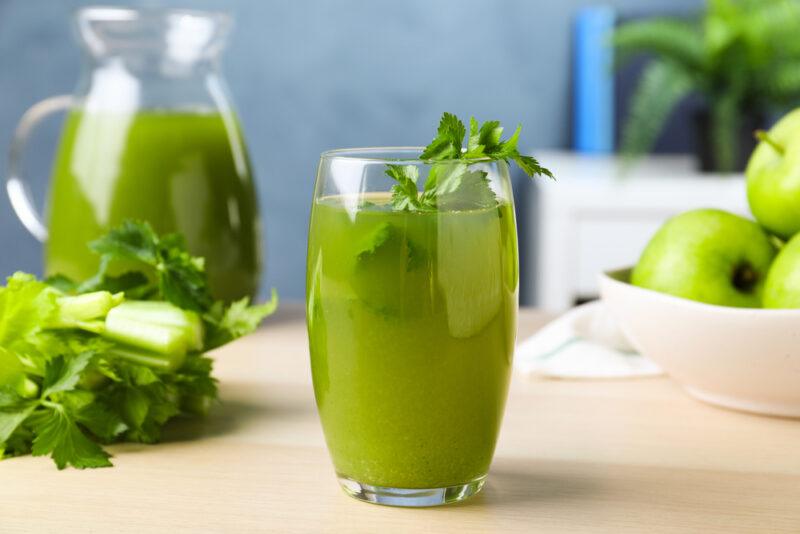 Make the most of your celery, not just the stalks, eat the leaves, too. The leaves actually contain most of their vitamin C, potassium, and calcium content. It's a great source of antioxidants. And aside from the vitamins and minerals it has, it's also low glycemic and has an alkalizing effect.
Celery has a quite distinctive flavor, with a grassy and somewhat salty and bitter taste. Sometimes a subtle sweetness can also be observed. You can improve the flavor by adding apples or berries when juicing for instance.
Zucchini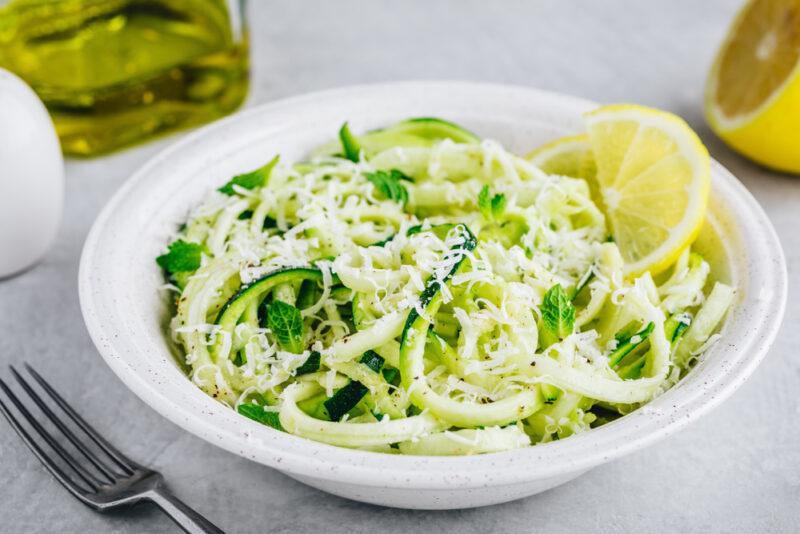 Zucchinis are one of the most versatile veggies out there (well, technically it's a fruit). They pair well with so many ingredients and do really well in various recipes. They are rich in lutein, zeaxanthin, and other antioxidants. Zucchinis are also a good source of folate, potassium, and vitamin A.
When raw, it has a mild flavor that is slightly sweet and bitter with a rich feel. When cooked, it softens and the sweetness becomes more noticeable. It's actually one of the best vegetables to spiralize. Zoodles, anyone?
Broccoli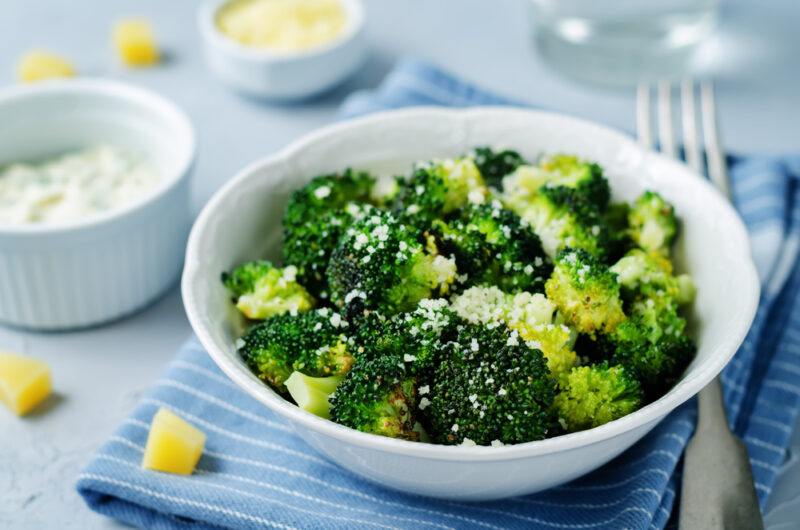 Again, eat the most of your broccoli, don't dispose of those stalks! After all, you paid for it. Just lightly remove the outer skin and cut it into slices. Broccolis are known for its fiber, vitamin C, vitamin K, iron, and potassium content. In fact, a cup of broccoli can give you as much vitamin C as an orange.
Broccoli can taste herbaceous, earthy, and grassy with a slightly bitter taste. Its stem tastes slightly milder and sweeter and is comparable to how kohlrabi tastes like.
Chili peppers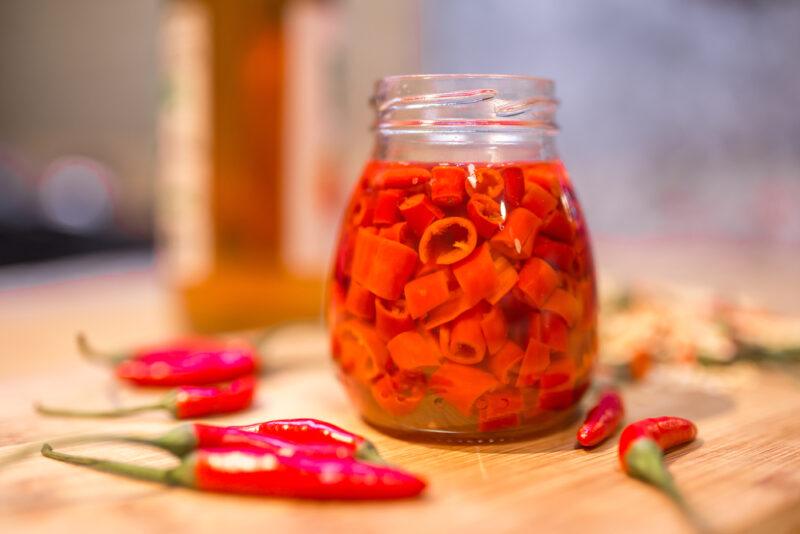 Chili peppers are packed with bioactive compounds, most notably capsaicin which is the one responsible for its hot flavor. This compound also helps in promoting weight loss by reducing one's appetite and increasing fat burning.
Chili peppers have varying degrees of spiciness. It's also sometimes coupled with fruity, sweet, earthy, smoky, pungent, or grassy taste. Chili peppers are oftentimes used as a spice but you can also use them in salsas, soups, sauces, and other dishes that you want to add some kick or heat to.
Asparagus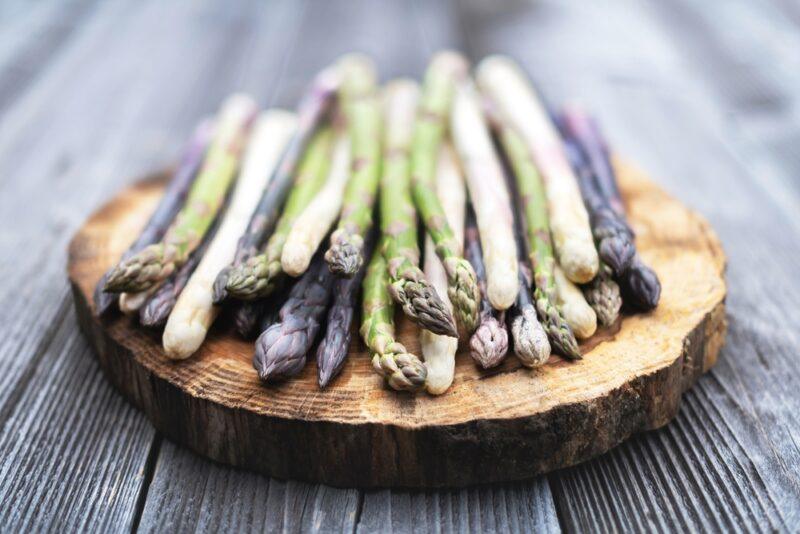 Asparagus does not only come in green, there are also white and purple asparagus. They're packed with antioxidants and are particularly high in quercetin, isorhamnetin, and kaempferol. It also contains vitamin K, folate, vitamin A, vitamin C, riboflavin, and thiamin.
Asparagus has a distinct and quite strong and assertive taste. There is also a noticeable bitter undertone. It tends to taste milder when fresh and can be compared to the taste of broccoli or artichokes.
Butternut squash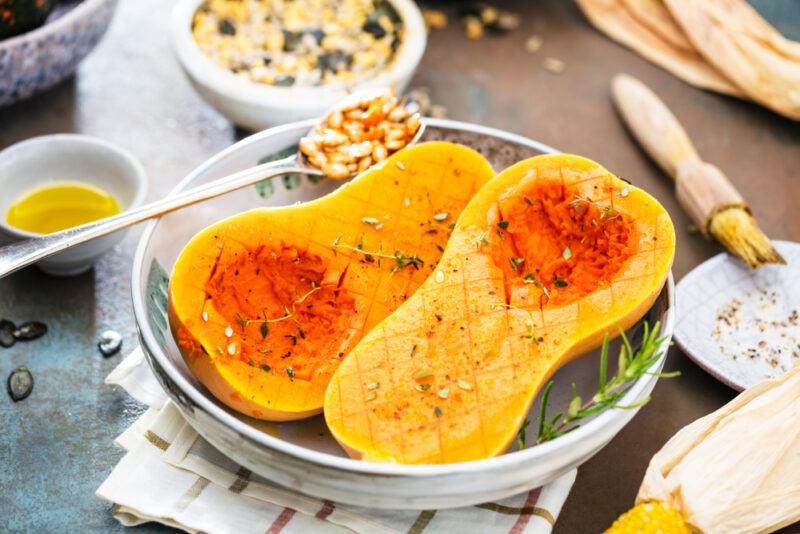 Butternut squash is a type of winter squash that grows in the vine. It has a hard outer skin that when cooked is also edible. However, oftentimes, they are simply peeled away. Microwaving it for a few minutes before peeling, makes the task a lot easier. Butternut squash is a good source of fiber and potassium. It also contains vitamins A, B6, C, and E, thiamin, niacin, folate, pantothenic acid, and manganese.
It has a sweet, moist, and nutty taste and can be compared to sweet potatoes' flavor. Its creamy and dark-orange flesh is quite versatile and will make for a great ingredient or as a base flavor in many dishes.
Black beans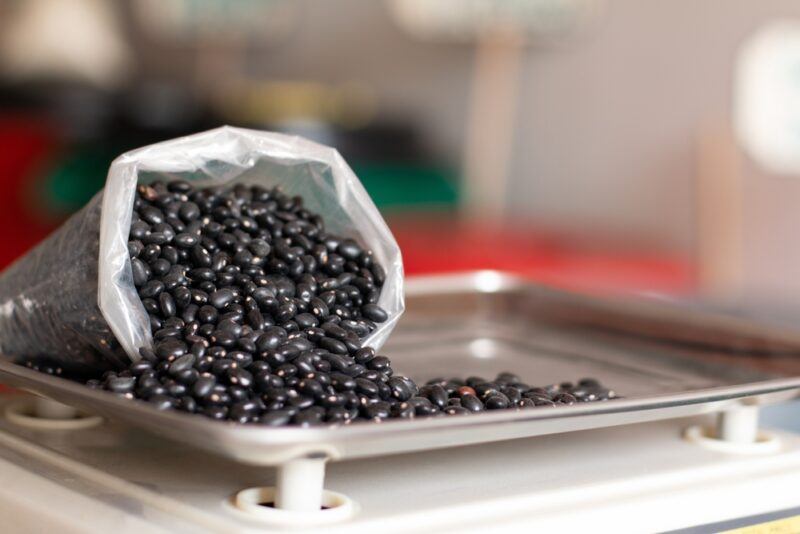 Black beans being a superfood is not just hype, it actually lives up to its reputation. It's incredibly high in protein, folate, and fiber making them one of the best carbs for weight loss. It also contains all nine essential amino acids.
Black beans generally taste mild, they're also soft and creamy. This is why they're so versatile. They can be a great base for many different dishes. They easily take on the flavor of whatever ingredient you add to it. Suffice to say, adding black beans to our diet is quite easy and can be quite exciting as well.
Brussels sprouts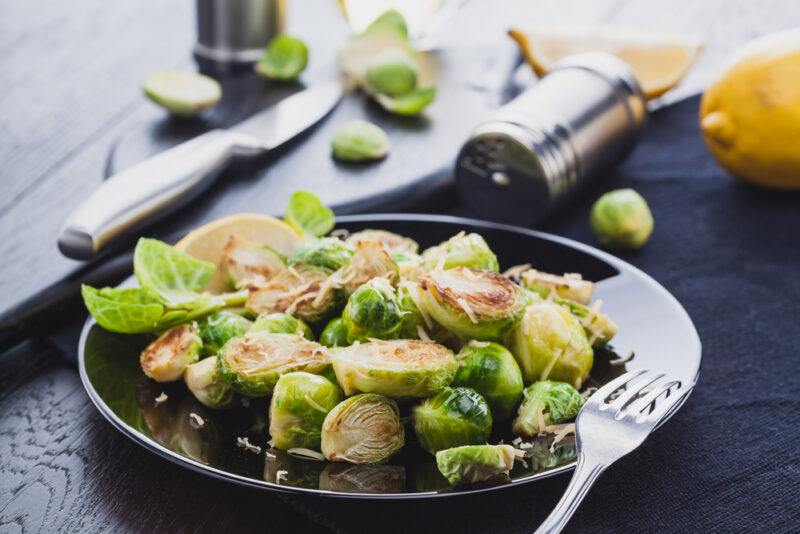 Brussels sprouts rank 21st on a list of Powerhouse Fruits and Vegetables by the Centers for Disease Control and Prevention. Aside from being excellent sources of protein, Brussels sprouts are also rich in vitamin C and K. In fact, a cup already meets the recommended daily requirement for the said vitamins.
When cooked properly, it has a sweet, smoky, and nutty flavor. It is quite similar to cabbage except that Brussels sprouts have a bitter undertone.
Green peas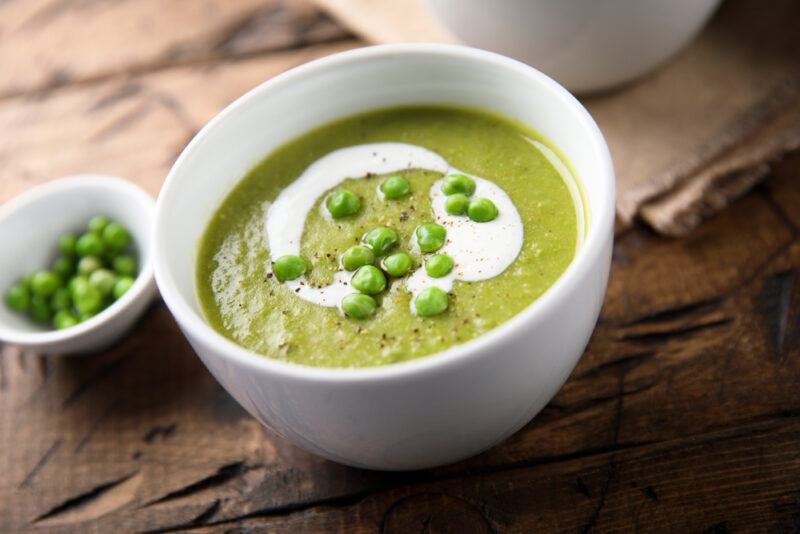 Green peas' rich protein content helps in preventing unnecessary calorie intake by keeping you full for a longer period of time. Its fiber content on the other hand boosts and maintains a healthy digestive system. The combination of these helps in healthy weight management by promoting weight loss. It also contains several vitamins and minerals on top of its antioxidant contents. It also has a low glycemic index.
Green peas have a somewhat sweet taste with savory notes. You can steam, boil, saute, or simply stir them in hot dishes like risotto, pasta, or stews.
How to Use Veggies to Boost Your Weight Management Plan
Substitution is the key
Simply adding veggies or increasing your vegetable intake will not matter much in your weight goal plans if you're not going to substitute it for something else. For instance, instead of your regular omelet, add spinach or mushrooms or perhaps onions and tomatoes to replace half of the egg or half of the cheese. That way, you're breakfast now has fewer calories but is still flavorful and still filling at the same time.
Go for whole vegetables whenever you can
Sure, juicing vegetables is a great way, too, to get more vegetables in your diet. But whenever you can, go for whole vegetables so that you can benefit from its fiber as well. You can also opt to include the pulp (at least some of them) when juicing veggies. Or perhaps use them when making vegetable broth, sauces, or even burgers!
Spice them up
Be mindful of how you prepare or cook your vegetables. A bowl of green salad is healthy of course, that is until you douse it with unhealthy dressing. It's best to use homemade salad dressing. Make use of natural seasoning in flavoring them up. Spices and herbs are a great way of bringing out vegetables' natural flavor.
Be creative
Oftentimes, people are put off with how vegetables are presented on the dinner table. Be creative with it. For instance, try zucchini noodles or zoodles. How about grilling them, everybody's crazy for grill marks, right? And also put work into learning how to cook vegetables perfectly. Dull-looking or mushy overcooked vegetables are not exactly appetizing.