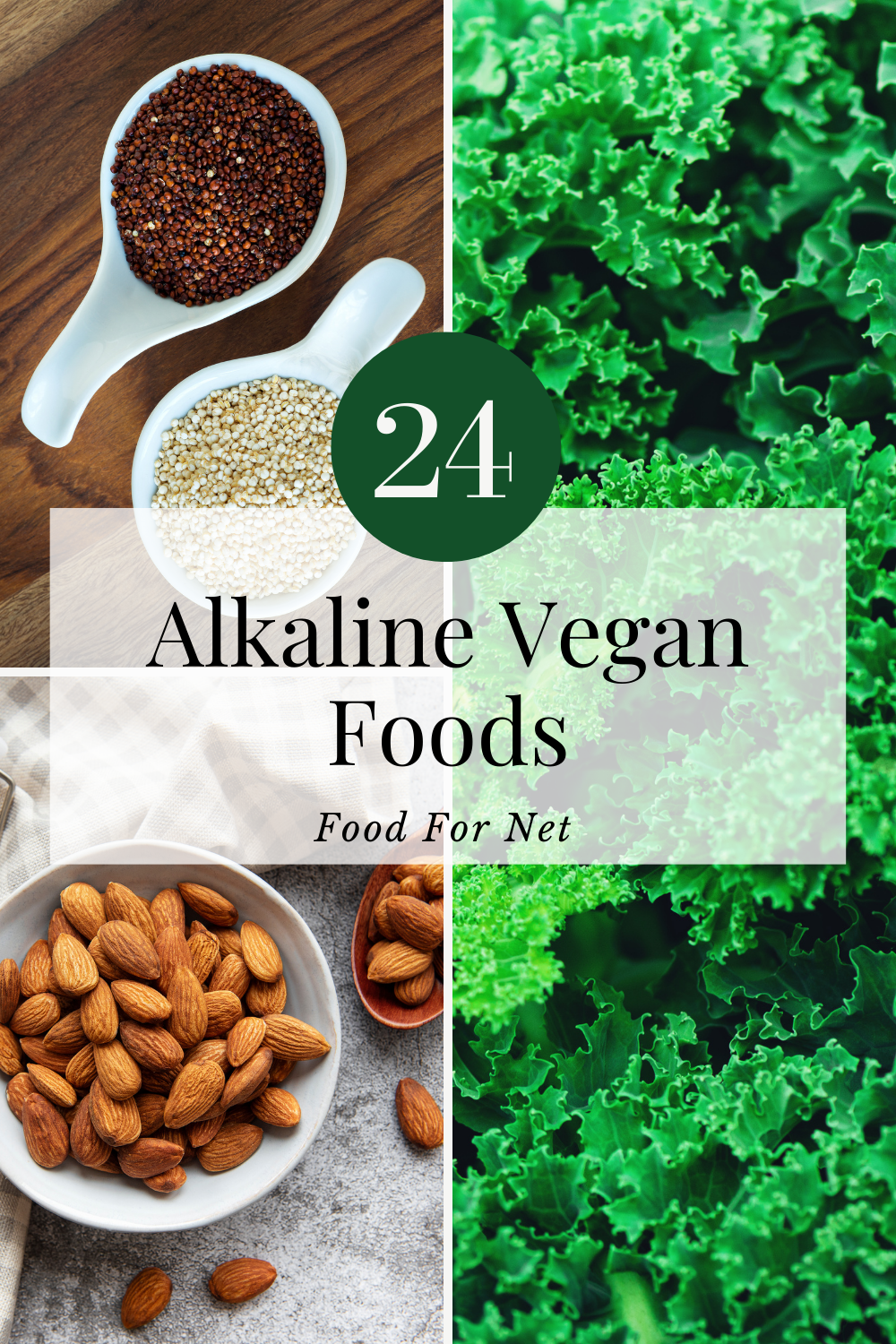 Alkaline diets offer plenty of potential benefits, including helping with weight loss improving your energy levels, boosting cognition, and much more. Eating this way may be particularly relevant to vegans, as you're already cutting out many acid-forming foods. There are plenty of delicious foods you can eat too, including many alkaline breakfast foods and various other treats. Why not take things a step further and focus on alkaline vegan foods?
In this list, we're highlighting the most common and powerful options. We do also spend some time talking about which foods to watch out for. Because, while most vegan foods are alkaline, some are acid-forming instead.
Before we do so, however, we need to talk a little about the alkaline diet. Basically, there's a theory that food produces a chemical residue as it is digested, one that could influence your health. The residue, or ash, left by acid-producing food is thought to be particularly harmful, perhaps even leading to chronic disease.
Focusing more heavily on alkaline foods could reduce the strain on your body, improving your health in the process. The benefits may be even stronger if you're also staying active and minimizing your stress as much as possible.
If you read into the diet, you might notice there's a lot of debate. Many people don't agree with the eating approach at all. Even among those that do, there is plenty of discussion about which foods are actually alkaline and which are acid-forming instead. Still, the foods on this list tend to be healthy. They could offer benefits for other related issues too, such as vaginal pH imbalances.
Best Alkaline Vegan Foods (With Pictures!)
Citrus Fruit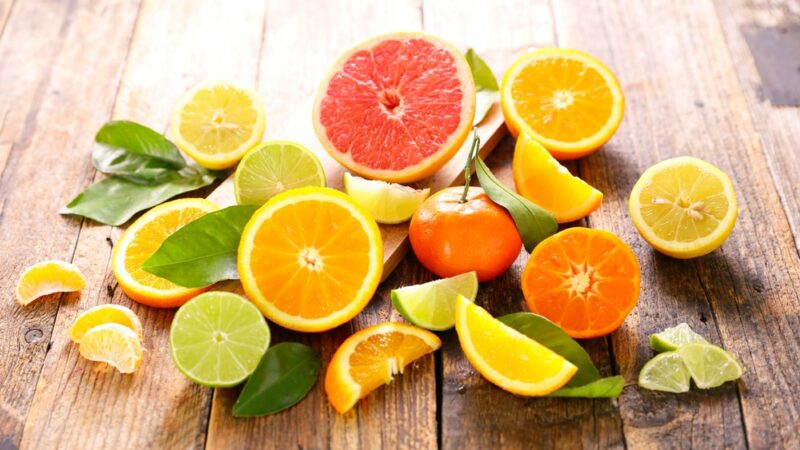 Citrus fruits, like lemons and limes are an interesting place to begin, as they're actually acidic by nature.
They're included on an alkaline diet because they are alkaline-forming. This means that the fruits still have an alkaline effect in your body, despite being acidic. A similar pattern is true for most other types of fruit as well.
There's one catch, though. Because the alkaline effect occurs as the fruit is being digested, citrus fruit do have some initial acidic effects in your body. This means that they can trigger acid reflux symptoms and other gastrointestinal problems.
Dark Leafy Greens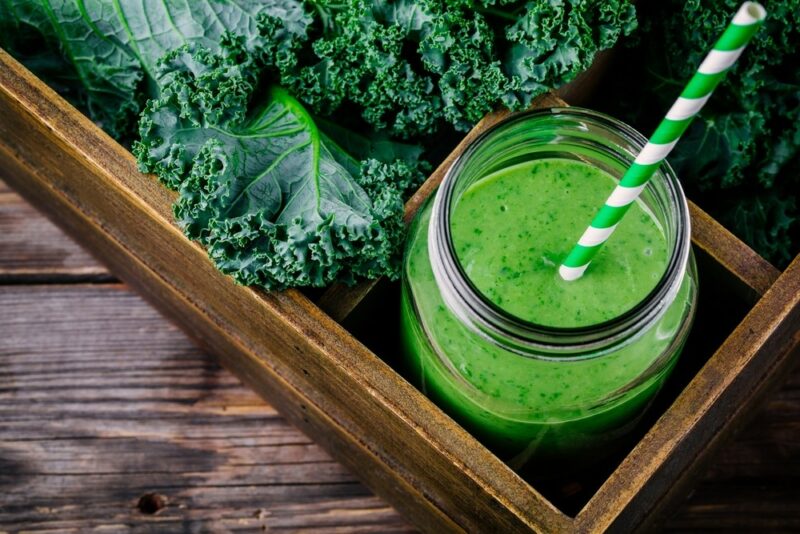 Dark leafy greens, of any kind, are fantastic on an alkaline diet. They don't just have an alkaline effect either. They're also packed full of nutrients.
Kale is often seen as the superstar here, as it is nutrient dense and doesn't have many concerning features. Spinach is more versatile, but it's also high in oxalates, so you may need to be careful with the amount you consume.
Those are just two examples. There's a large array of other leafy greens, each with an interesting balance of nutrients and their own set of benefits.
Cauliflower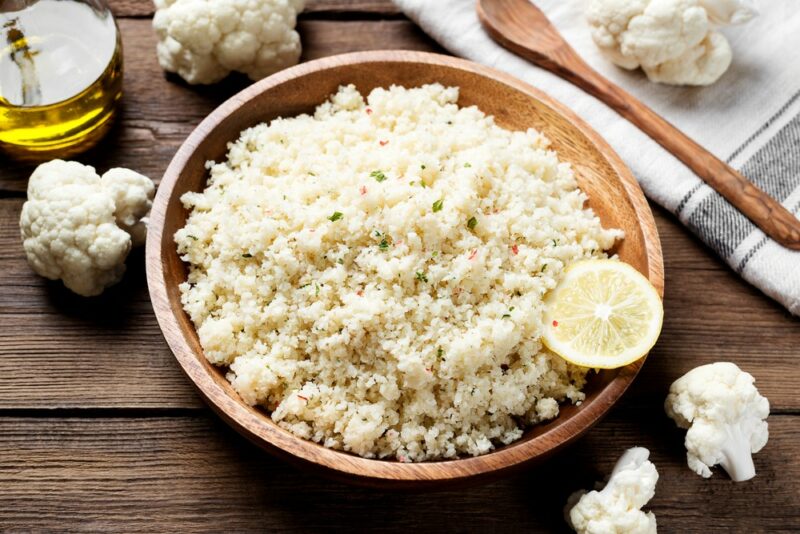 Cauliflower was once seen as a boring vegetable, often served with broccoli at dinner time. It's seen a second wind in recent years, particularly among the keto crowd.
Nowadays, cauliflower is often riced, then used either as a low carb rice alternative or as an ingredient to make things like cauliflower pizza crust or cauliflower bread.
If you're following a strict alkaline diet, you'll need to be careful with cauliflower-based recipes. Some of them may contain acid-producing ingredients. Still, there are some alkaline food bloggers out there, so you'll be able to find some recipes that work for your needs.
Broccoli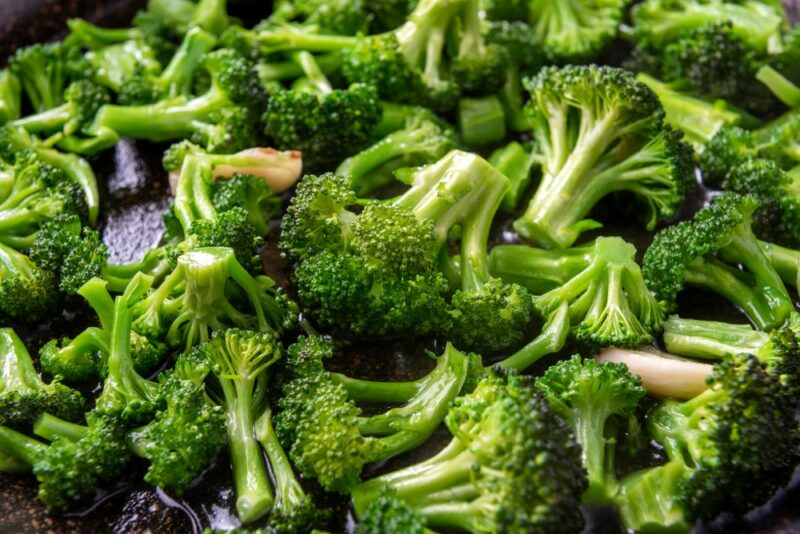 We can't forget about broccoli either. Again, this is an alkaline vegetable that provides plenty of nutrients. It's particularly good for vitamin C, but also contains vitamin A, calcium, and various other vitamins and minerals.
You're getting plenty of fiber and antioxidants too. While broccoli isn't as versatile as cauliflower, you can still use it in plenty of ways. You can even use it to make a broccoli pizza base.
Cucumber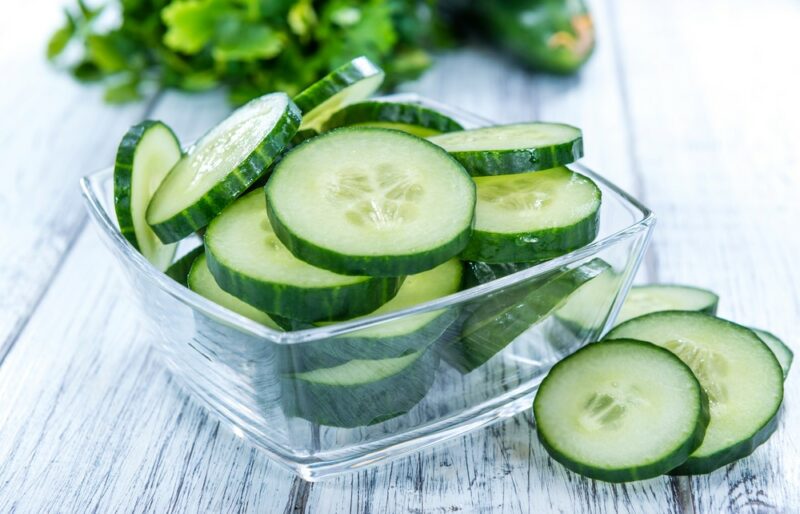 Cucumbers are fantastic, as they're fresh, delicious, and don't need to be cooked. They also contain plenty of water, which makes them refreshing and means that they help to keep you hydrated.
Slices of cucumber work particularly well as the base of an appetizer or chopped up in a salad. You can even use them in smoothies, where they make your drink even more refreshing.
Celery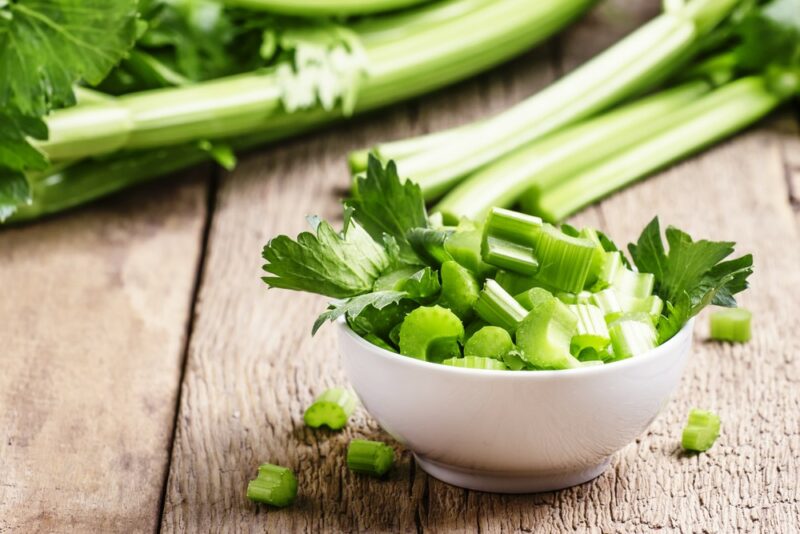 Not surprisingly, celery is also very alkaline. This effect extends to celery juice. It's one reason why celery juice is seen as such a powerful way to improve your health and rebalance your body.
Plus, just like cucumber, celery has a high water content, making it excellent for hydration.
Peppers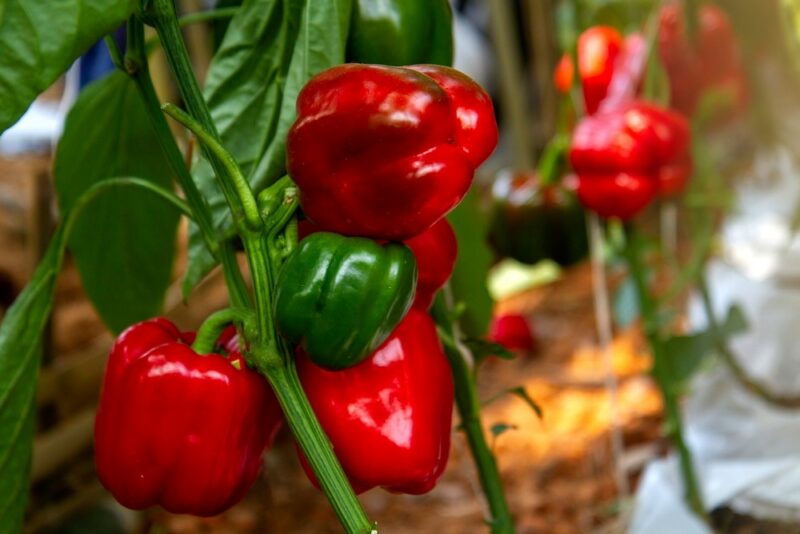 Bell peppers and spicy peppers are interesting, as they're less acidic than many fruits, but aren't as alkaline as vegetables. The pH varies depending on the type of pepper you choose, ranging from around 4.6 to 8.5.
The cayenne pepper is actually the most alkaline of them all, which mightn't be what you were expecting.
Despite the pH levels, all types of peppers are regularly included in alkaline diets. It's the same basic pattern that you get with citrus fruit – that acidic food sometimes has an alkaline effect in the body.
Sweet Potatoes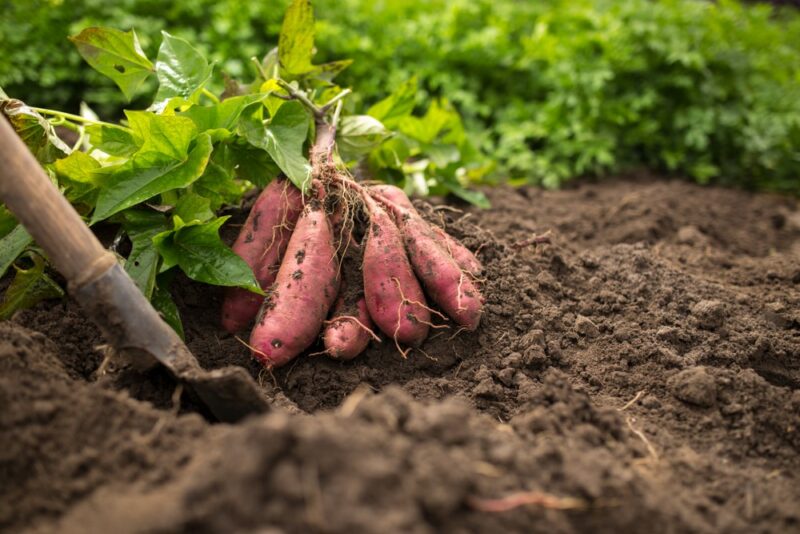 Sweet potatoes are also alkalizing. That's great news if you're looking for more starch in your meal or if you just like the way they taste.
Sweet potatoes shine in other ways too. For one thing, they offer plenty of antioxidants, which can help to protect you and may even decrease disease risk. There are plenty of nutrients too.
These potatoes could be particularly good for your digestion due to their fiber and resistant starch. Even people with IBS can eat sweet potatoes, as long as they keep the serving size down to around half a cup or so.
Nightshade Vegetables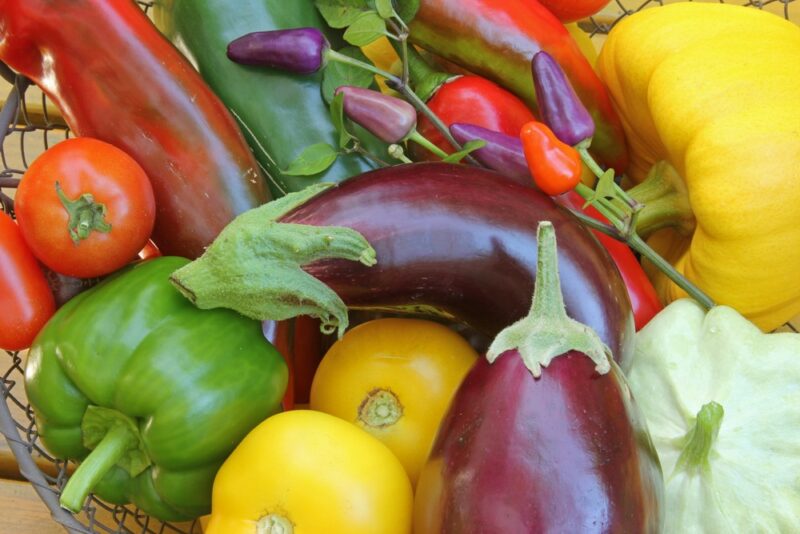 Nightshade vegetables include potatoes, tomatoes, peppers, eggplants, and pimentos. They're controversial because they all contain alkaloids that could promote inflammation and even cause harm for some people.
However, nightshades are also naturally alkaline. They all contain plenty of nutrients and fiber as well and can easily be part of a healthy diet.
The trick is to pay attention to your own body. See how you feel in the hour or so after eating nightshades. Cooking them first can help too, as this lowers the alkaloid content considerably.
Almonds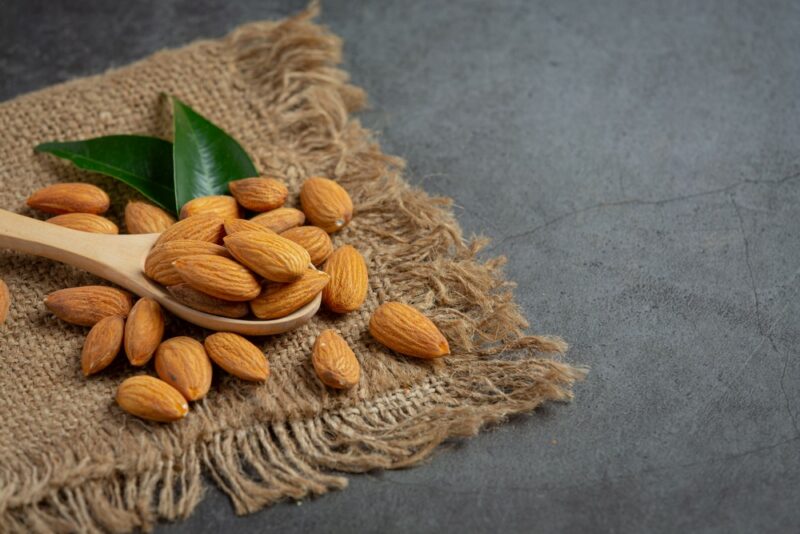 Almonds are fantastic. Not only do they contain plenty of nutrients, but they're a decent source of protein as well.
This protein is valuable for helping you stay satisfied and for promoting muscle development. Protein has plenty of other roles too.
Plus, protein sources on an alkaline diet are surprisingly limited, making almonds particularly crucial. In fact, most other common nuts are actually acid-forming, rather than alkaline. This includes walnuts, cashew nuts, and peanuts.
Quinoa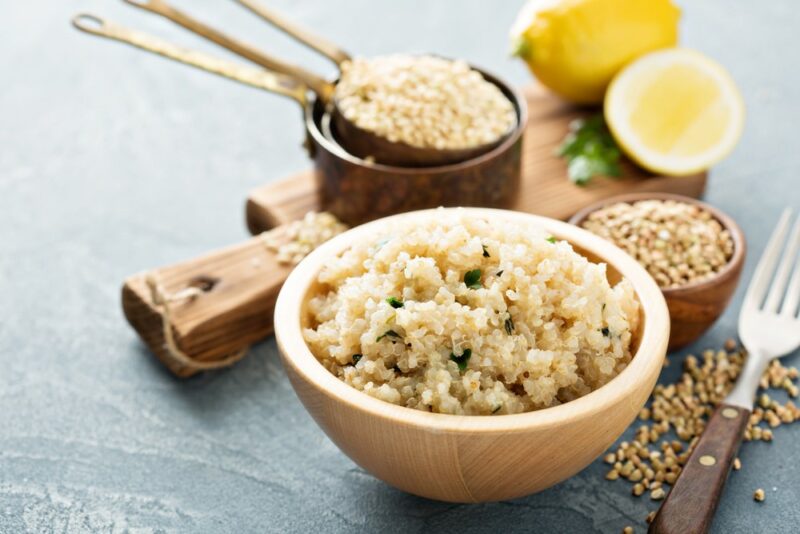 While grains tend to be acid-producing, quinoa is an alkaline alternative that you can use in much the same way (partly because it is a pseudograin, rather than a true grain). Quinoa is also famous for its health benefits, including being a rich source of protein and fiber.
The protein is highly relevant. Not just because you need all the protein you can get on an alkaline diet, but also because quinoa contains more protein per serving than most actual grains.
The little seeds are nutrient dense too, with a single cup of quinoa giving you roughly 15% of your daily iron needs. There are plenty of other nutrients as well, including zinc and magnesium.
Finally, quinoa is surprisingly versatile. It can be used as a side dish or an ingredient in a more complex meal. Even the mild flavor of quinoa can be useful, as this makes it easy to pair quinoa with many other ingredients.
Root Vegetables, Including Carrots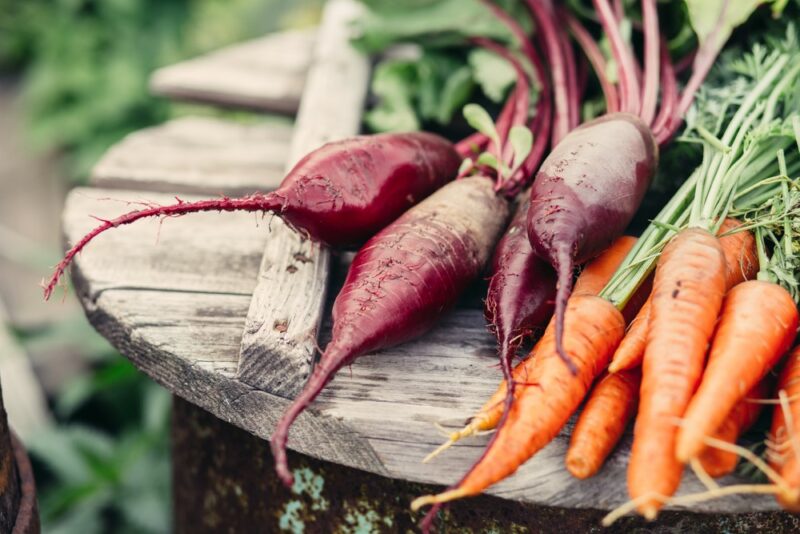 Most root vegetables are naturally alkaline as well. This means that you can regularly rely on carrots, beets, turnips, and more. Such ingredients are fantastic during autumn and winter, when you're looking for delicious and comforting foods.
Carrots are a particularly good choice, as they're high in beta carotene. This pigment molecule converts to vitamin A in your body and also comes with a host of other benefits.
You don't need to stick with regular orange carrots either. There are plenty of other types to choose from, including purple and even white carrots. The pigment molecules vary from one carrot color to the next, but you're always getting plenty of powerful plant-based compounds.
Other Vegetables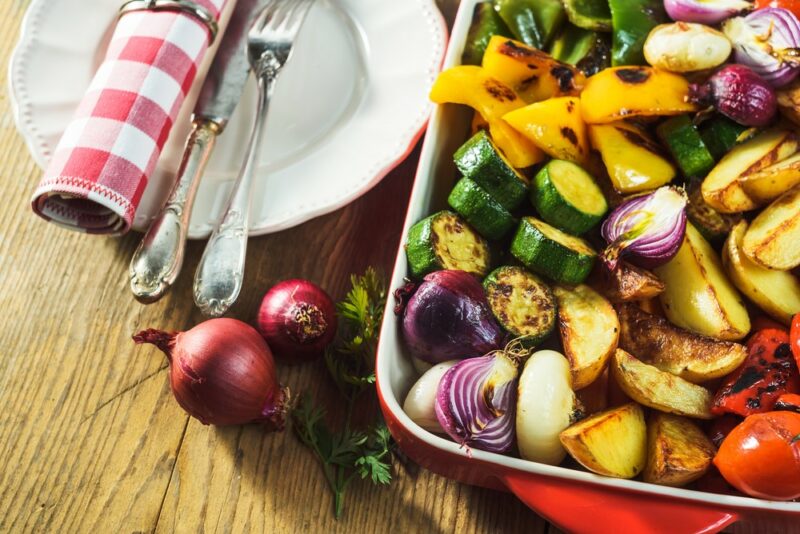 We'd be here all day if we were going to list all the alkaline vegetables individually. There are simply too many of them – as most vegetables are alkaline-forming.
This means you can enjoy salads and dishes of roast vegetables without any concerns at all. Soups tend to work well on alkaline diets as well, along with plenty of other dishes.
Chestnuts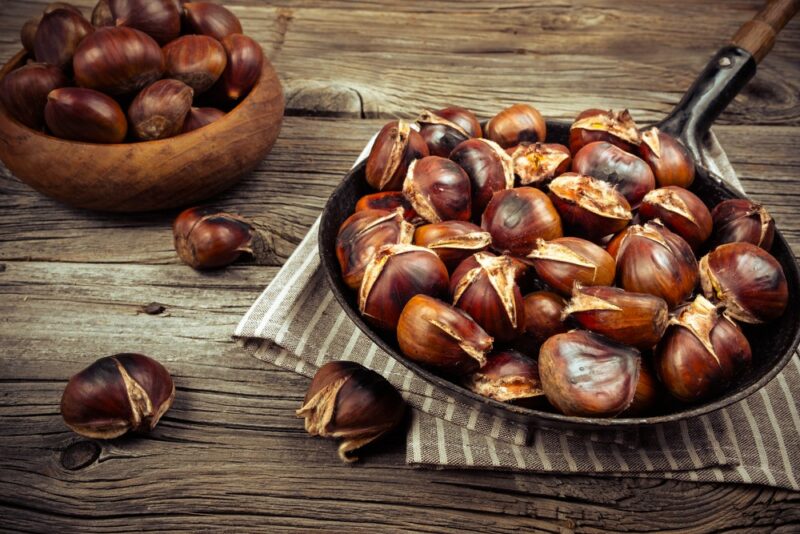 Chestnuts often get missed when we talk about nuts to snack on. That's a shame because hot roasted chestnuts are delicious and there are plenty of other ways to use chestnuts that taste just as good.
Chestnuts are also unusual in that they're high in vitamin C. Unlike most other nuts, they need to be cooked before eating, as the high tannin content means that raw chestnuts can make you feel quite ill.
Berries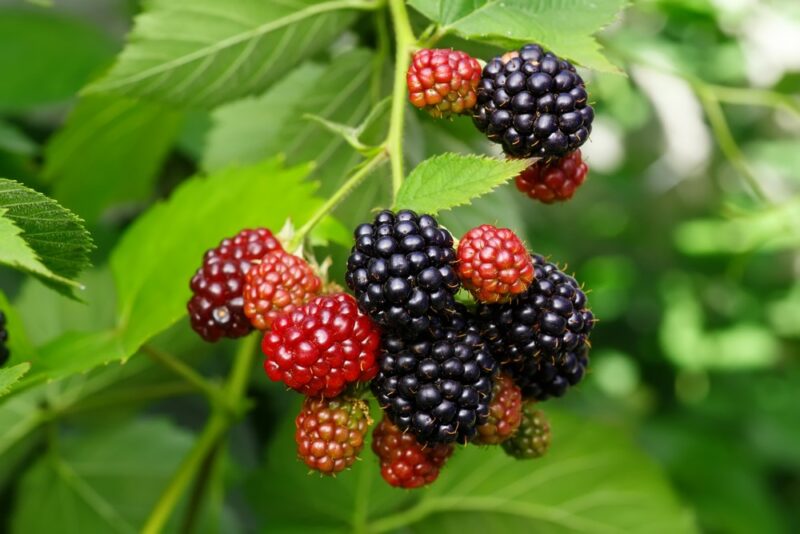 Like citrus fruit, berries tend to be acidic, but they have an alkaline effect in our bodies. This means you can easily include them on an alkaline diet.
That's fantastic news, as berries are incredibly good for you. Not only are they rich in antioxidants and other plant-based compounds, but many are also decent sources of fiber.
There are also plenty of types to choose from, including some berries that you'll only find through foraging and others that are incredibly rare.
There are a couple of exceptions, though, including blueberries and cranberries. Thankfully, there's no shortage of other options.
Many Other Fruits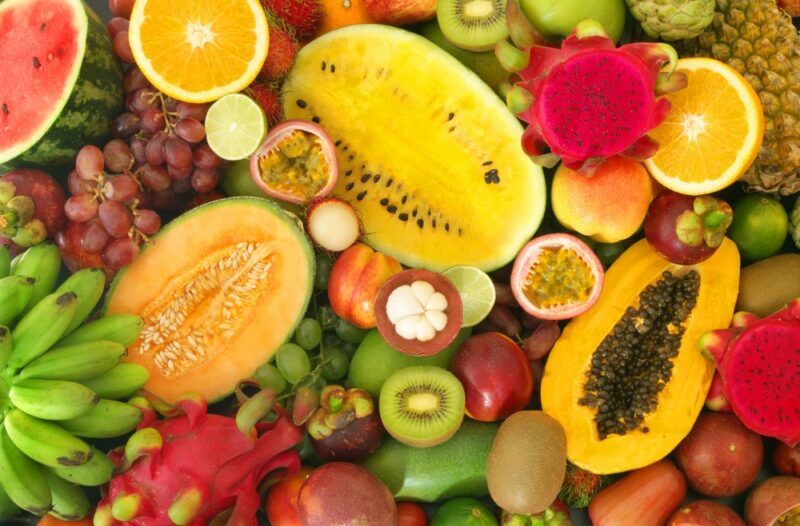 Fruits tend to have an alkaline effect, so most types of fruit are perfect for an alkaline diet. Peaches, pears, pineapple, and tropical fruits are all up for grabs, along with most types of dried fruit.
Glazed and canned fruits aren't ideal though. It's much better to stick to the fresh versions whenever you can.
Millet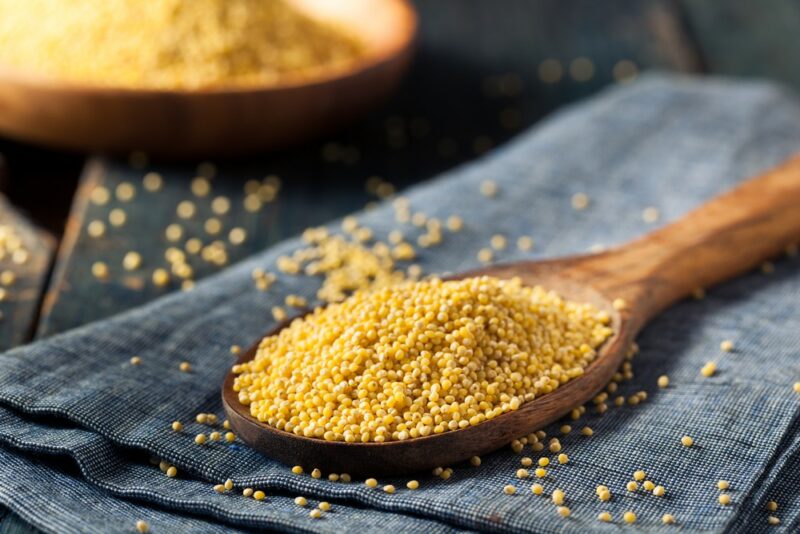 Millet is similar to quinoa in that it's a pseudograin that's gluten free, is a decent source of protein, and provides plenty of fiber.
It's also alkalizing and versatile. The mild flavor helps here, meaning that you can combine millet with plenty of other ingredients and flavors.
It's an easy ingredient to work with, as you can use it just like you'd use quinoa or rice. Or, for a little extra flavor, try toasting millet seeds before cooking them. This intensifies the flavor and gives you a more interesting ingredient.
Amaranth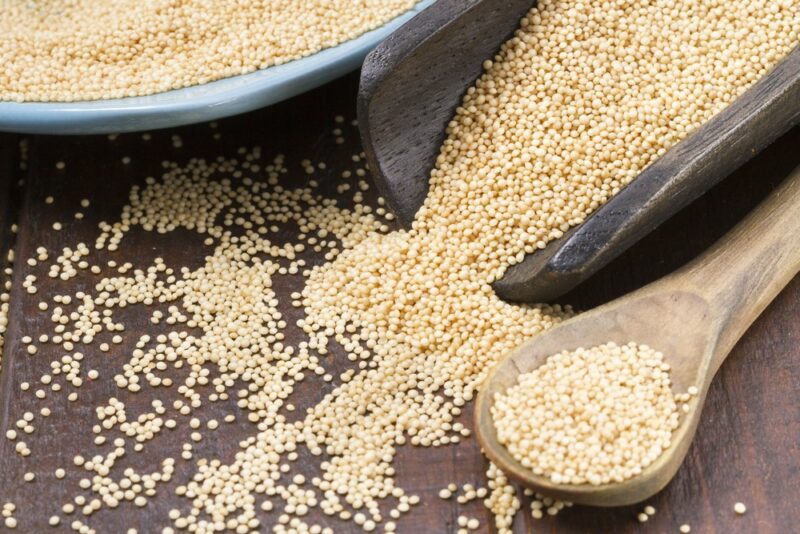 Amaranth follows a similar pattern. Again, it's a naturally alkalizing pseudocereal. It contains some nutrients, although it is more famous for its antioxidant content.
Amaranth has a similar nutty flavor to quinoa, except that it's stronger. The strength of flavor could be perfect if you're having amaranth as a side dish, but might be too much if you want to include it in a complex recipe.
Pumpkin Seeds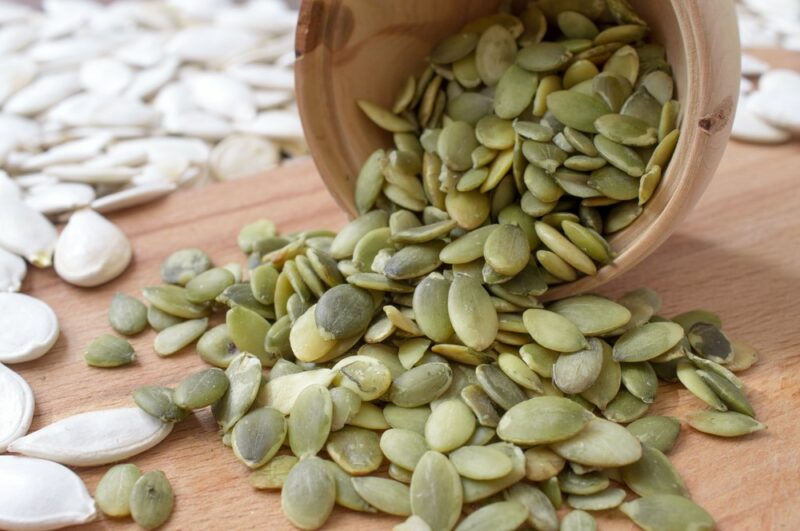 Most types of unsprouted seeds are acid-forming. Pumpkin seeds are one of the few exceptions to that rule. They're actually highly alkaline, which could be more powerful than foods that are only slightly alkaline.
The seeds are also fantastic as an easy-to-eat source of protein. You can simply have them as a snack on the go or find a recipe that relies on them.
Chia Seeds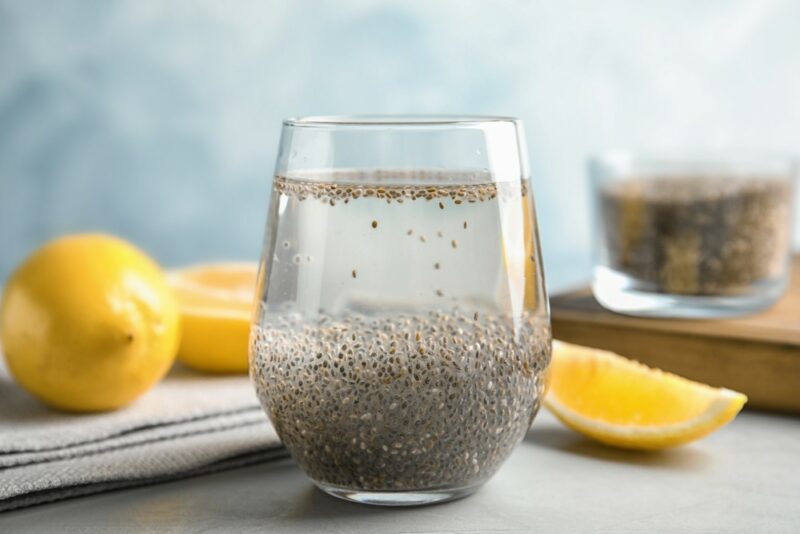 Chia seeds are another excellent addition. These tiny black seeds look boring at first glance, but they swell up when they've been soaked in water for a while.
You can even combine a tablespoon of chia seeds with around 2.5 tablespoons of water to give you a chia egg. This has a similar consistency to a regular egg and can be used as an egg replacement in many recipes.
Most of the time you're soaking chia seeds, rather than using them dry. This is helpful too, as soaking grains and seeds tends to help with digestion and could even decrease their antinutrient content.
Sesame Seeds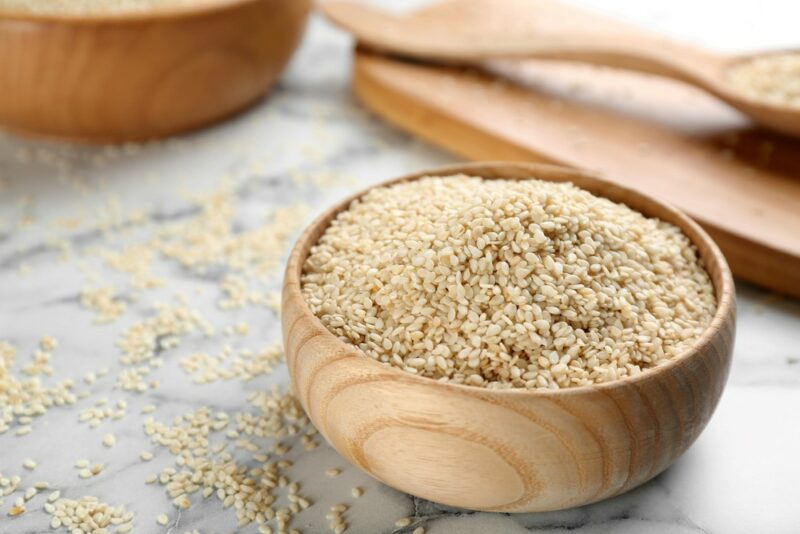 Sesame seeds are the one other type of alkaline seed. This time they're only mildly alkaline, but the effect is still enough to help you hit your targets.
Because the seeds are tiny and don't have much flavor, you probably won't snack on them directly. But, you might scatter them on top of a meal or a smoothie. They're certainly small enough for that.
Beans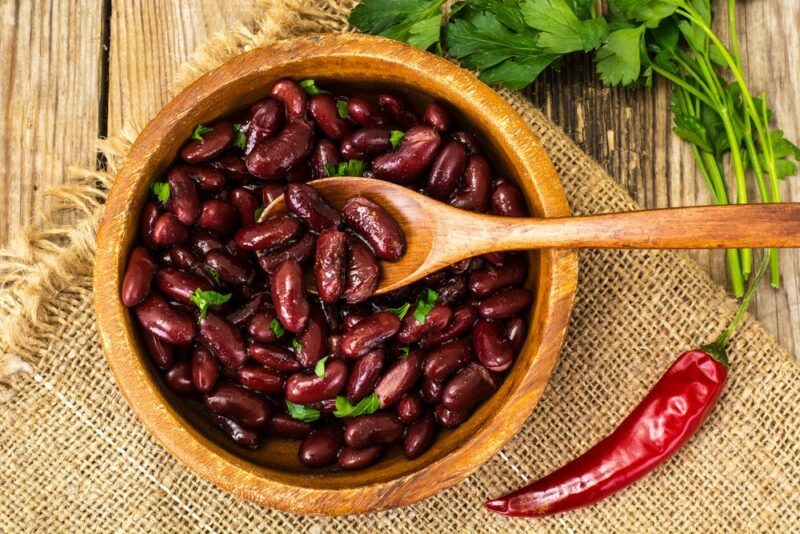 Legumes get hit with no end of controversy. While they are a rich source of nutrients and plant-based protein, there is plenty of debate about their antinutrient content and whether the benefits of legumes outweigh the issues.
There's controversy from the alkaline front too.
Legumes do often feature on lists of alkaline foods, with beans being particularly common. Red beans are often seen as the most powerful choice, with all types of red beans being viable on an alkaline diet.
But, not everyone agrees. Some people claim that legumes like beans are acid-producing instead and should be avoided.
The problem here is that legumes are one of the main sources of protein on a vegan diet. Cutting them out seriously limits your options and could easily compromise your nutrient intake. If you do want to avoid them, you'll need to make sure that you're still getting the nutrients you need.
Chickpeas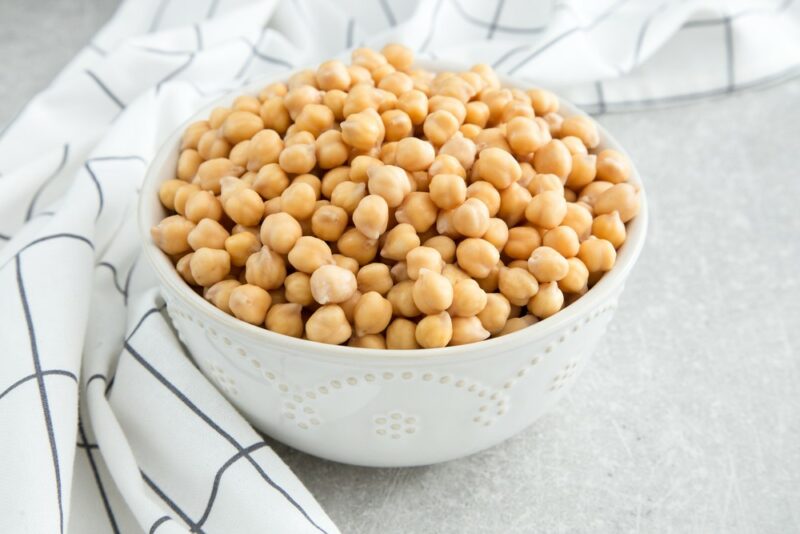 Like beans, chickpeas often fall on the alkaline side of the table (but not always). They're also popular on the Mediterranean diet and are fantastic in hummus.
There are plenty of other ways to use chickpeas too. You could try roasting and seasoning them or perhaps use them in a salad instead. Chickpea soups are delicious as well.
Sea Vegetables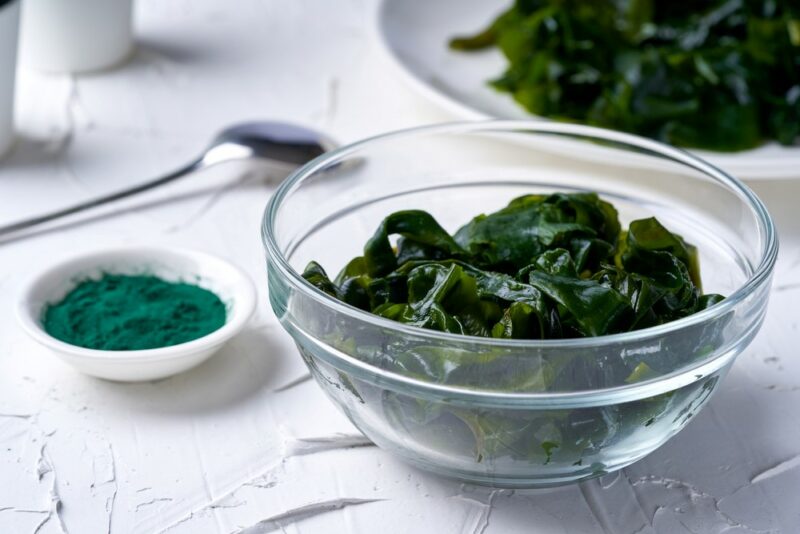 While fish and shellfish tend to be acidic, many sea 'vegetables' are alkaline instead. This includes the various types of seaweed and even algae like spirulina.
This is fantastic news, as spirulina is often seen as a superfood, one that provides you with plenty of healthy compounds. Spirulina also contains a surprising amount of protein, making it even more powerful.
Which Vegan Foods Aren't Alkaline?
Following an alkaline vegan diet is surprisingly easy, as most vegan foods aren't acidic or acid-forming to begin with.
Some grains are an exception though, including rice, wheat, and oats. These can have acid-forming effects, especially if you're consuming them as part of a processed product.
This means you need to get a little creative. For example, you might turn to quinoa or couscous rather than rice. You can use quinoa to create an oatmeal-like dish. This is perfect if you're looking for an alkaline breakfast.
Some other foods are confusing. Corn, most types of nuts and seeds, olives, and even potatoes are sometimes categorized as acid forming, while other times they're seen as being alkaline instead.
As we highlighted earlier, legumes are another debatable area. Whether they're alkaline or acidic entirely depends on who you ask. However, they're still worth eating, as they're likely to be less acidic than meat and you still need a decent amount of protein to stay healthy.
Should You Follow An Alkaline Vegan Diet?
Alkaline diets are heavily debated. There are plenty of passionate advocates for this approach to eating and just as many others who think the whole idea is nonsense.
The jury is still out about which of those perspectives is true. However, if an alkaline vegan diet does provide benefits, most of them probably come from the nutrients that are present, rather than whether a particular food is acidic or alkaline.
If you're curious, you could still experiment with the approach for yourself. After all, many vegan ingredients are already alkaline-forming anyway, so you mightn't have too many changes to make.
Just be sure to pay attention to your nutrient intake. Seriously, an alkaline vegan diet cuts out many different foods, so it's easy to end up lacking in some areas.
Some people take a more moderate approach, where they focus on alkaline-forming foods, but still consume some acidic ones as well. This way, you get most of the benefits of an alkaline diet, without compromising your nutrient intake.