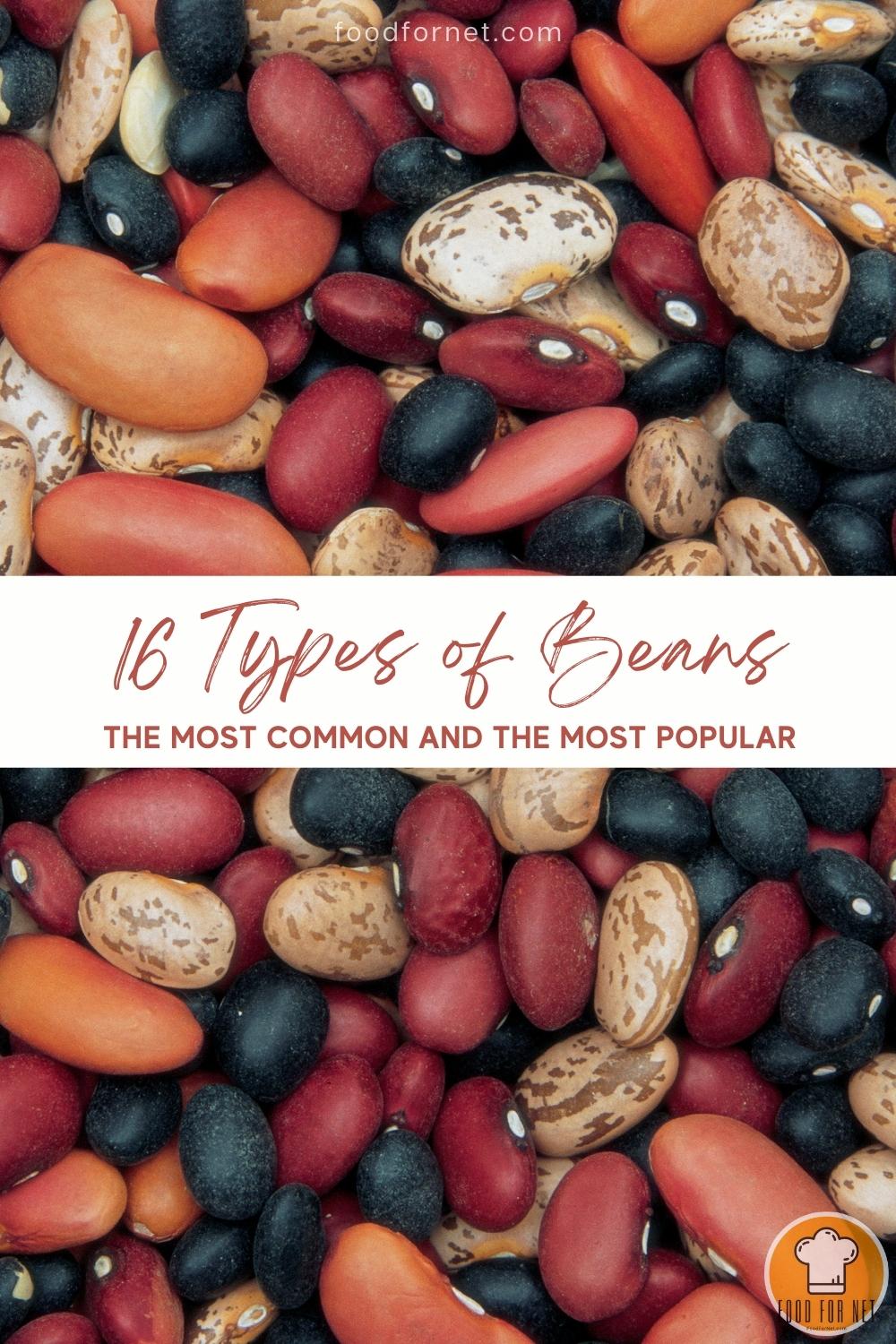 Beans are the edible seeds of plants belonging to the family Fabaceae. They're a popular food both for humans and animals, as well. And with so many types of beans out there, you can pretty much gauge how many bean dishes are out there for the tasting!
From New Orleans' red beans and rice, to India's dal, to France's cassoulet, to Egypt's ful medames – bean's popularity is definitely word wide. Suffice to say there are as many shapes, sizes, and colors of beans as there are bean recipes!
Beans are not just a convenient plant source of protein and dietary fiber, they also boast a number of nutrients, too. Many beans contain folate, iron, thiamin, vitamin K, phosphorus, magnesium, manganese, and potassium. Their health benefits include promoting heart health, stabilizing blood sugar, boosting digestive functions, maintaining and repairing the body, and supporting weight loss.
Aside from the fact that most bean dishes are quite simple to make, add to that the fact that it's nutritious and delicious at the same time, it would seem that incorporating beans into your diet can be a breeze. But first off, let's get to know the different types of beans, shall we?
There are well over 400 varieties out there but here's a list of the 20 most common and popular types of beans.
Types of Beans (With Pictures)
Adzuki beans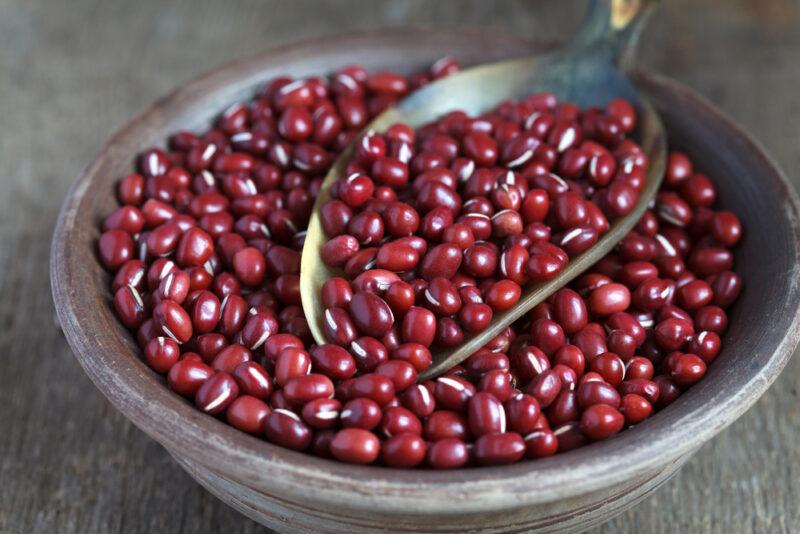 Adzuki beans, also called azuki bean, aduki bean, red mung bean, or simply red beans, have a mild nutty and slightly sweet taste with a somewhat smooth texture with a mealy feel. The most common ones are found in red-purple color but it can actually vary from red to brown, to black, to green, or to a combination of these colors. These beans are categorized into small size (4.2-4.8mm) or big size (over 4.8mm).
In addition to fiber and protein, it's also rich in manganese. They're good for improving digestion, aiding weight loss, and lowering the risk of diabetes and heart disease.
Anasazi beans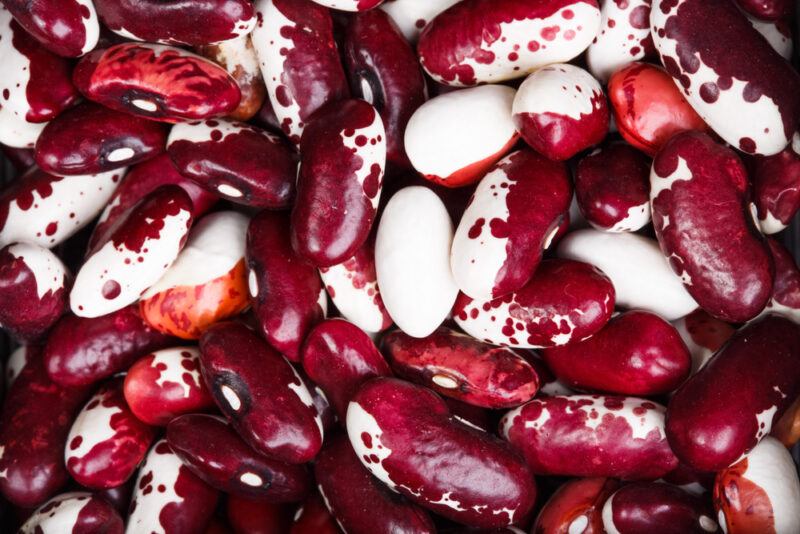 Anasazi beans have an earthy, nutty, and somewhat sweet taste with a texture that can be compared to that of meats. It has a beautiful burgundy color with cream-colored speckles. Their size and shape are similar to pinto beans.
Anasazi beans are also rich in iron on top of their protein and fiber content. It's particularly known for its antibacterial, antifungal, anti-tumor, and immunomodulatory properties.
Black turtle beans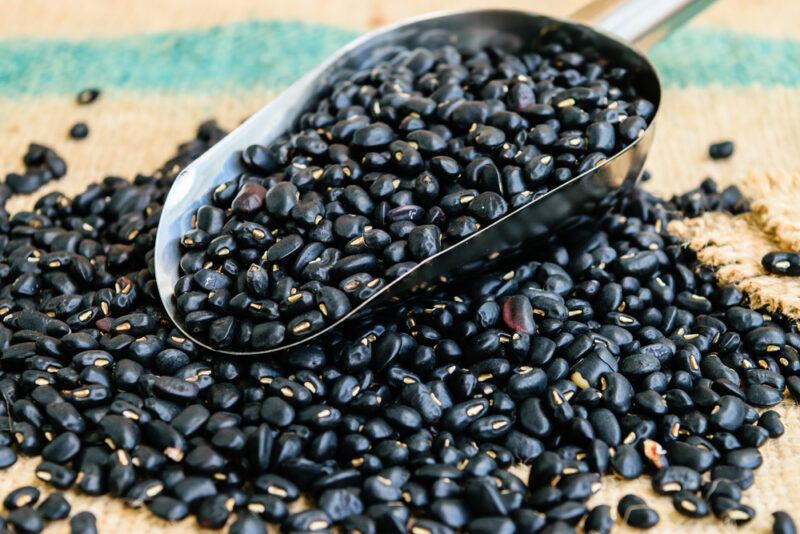 Black turtle beans or simply black beans have a mild and sweet taste and soft texture. They come in shiny black color, small-sized, and oval-shaped. They're called turtle beans because of their hard shell-like appearance.
Black turtle beans will not only give you fiber and protein, but they are also an excellent source of B vitamins and vitamin E. They're good for building and maintaining strong bones, lowering blood pressure, managing diabetes, and maintaining good health.
Black-eyed peas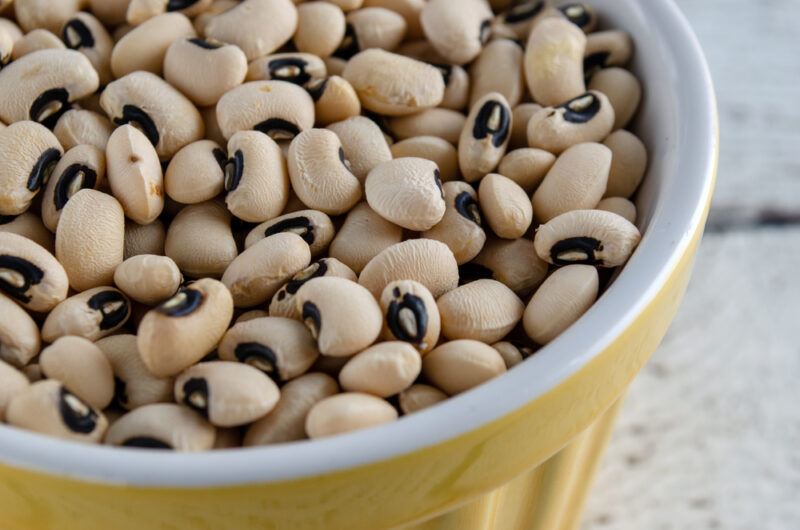 Black-eyed pea, black-eyed bean, or sometimes simply cowpea, has a savory, nutty, and earthy flavor. Its texture can be described as soft but quite dense and firm. These beans have a pale cream color with that distinctive black spot that resembles an eye, hence the name.
Aside from protein and fiber, black-eye peas are especially high in folate, excellent sources of B-complex vitamins, and a rich source of copper and iron. They're good for supporting the health of pregnant women and their babies, boosting the production of blood cells, and decreasing blood pressure.
Borlotti beans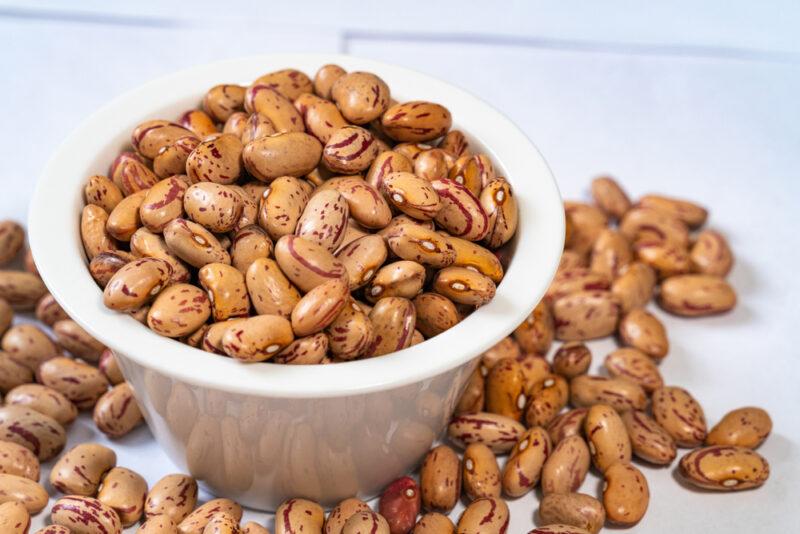 Borlotti bean, also known as cranberry bean, Roman bean, or Romano bean, has a mild flavor that is similar to kidney beans or cannellini beans. It also has a slightly nutty sweetness and a smooth texture. These plump beans have a pinkish-brown color with reddish-brown streaks.
Borlotti beans are particularly rich in calcium and magnesium. It also has a high folate concentration. Its high-quality protein content helps in building muscles while its dietary fiber content helps in improving digestion.
Cannellini beans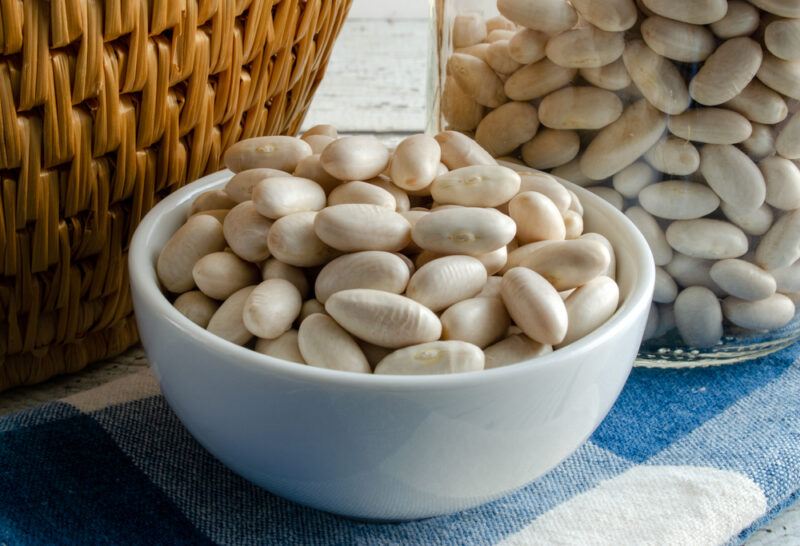 Cannellini beans are sometimes called white kidney beans because of their traditional slightly kidney shape, and well because it's white. These beans have a nutty and earthy flavor with a firm texture or tender flesh. Cannellini beans have a creamy white color.
In addition to its protein and fiber contents, it's also rich in iron and has good amounts of phosphorus, potassium, copper, magnesium, and manganese. It also has antioxidants and anti-inflammatory properties.
Fava beans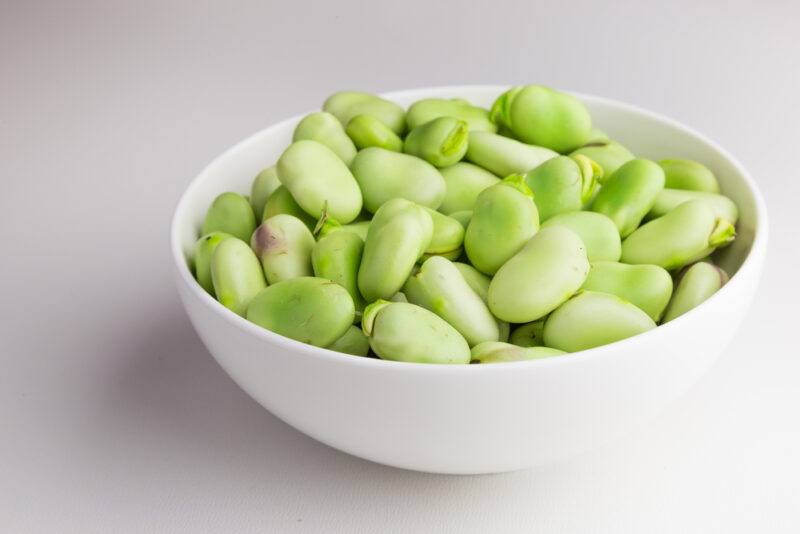 Fava bean, also called broad bean or faba bean, has an earthy, and nutty taste with a hint of sweetness and bitterness. These flat, green, and oval-shaped beans have a soft buttery texture. Dried fava beans come in tan, dark brown, or purple color.
Like most beans, favas are rich in fiber, protein, and folate. They're also good sources of copper, manganese, zinc, iron, calcium, and potassium. Among its many health benefits, fava beans may also prevent arthritis, osteoporosis, and diabetes because of their manganese contents.
Flageolet beans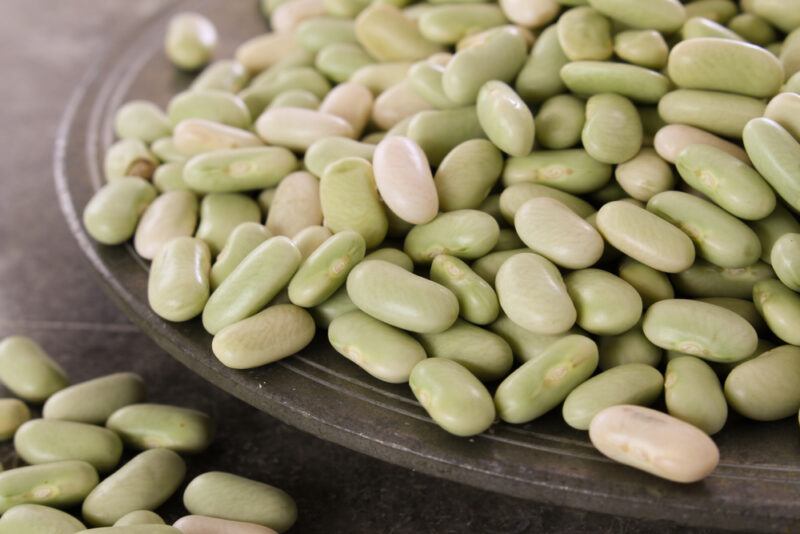 Flageolet beans or fayot beans have a mild and delicate flavor that is somewhat reminiscent of cannellini beans. These kidney-shaped beans have a firm and creamy texture with pale green or ivory white color. It is a variety of common beans that originated in France.
In addition to fiber, protein, and B vitamins, flageolet beans are incredible sources of selenium, copper, iron, manganese, phosphorus, potassium, and zinc. It also contains tryptophan which is an essential amino acid that is a precursor of serotonin compounds. Serotonin helps in calming mood, relieving anxiety, reducing depression, and overcoming insomnia.
Garbanzo beans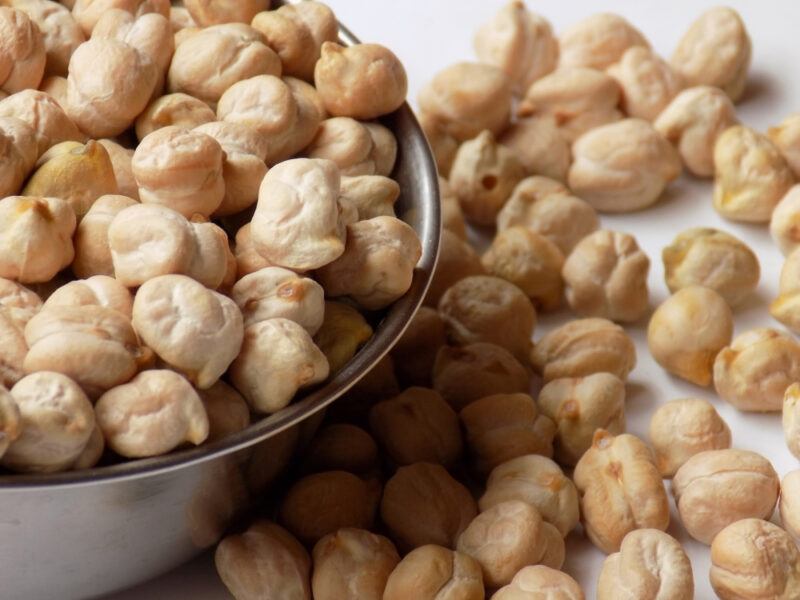 Garbanzo beans or chickpeas have an earthy and somewhat nutty flavor with a slightly grainy but creamy texture. And although you're most familiar with the tan or beige-colored ones, garbanzo beans also come in red, yellow, brown, and dark green colors.
Aside from its fiber and protein contents, garbanzo beans are also great sources of manganese, folate, copper, iron, zinc, and phosphorus. It may help in preventing chronic illnesses like heart disease, type 2 diabetes, and certain types of cancer.
Great Northern beans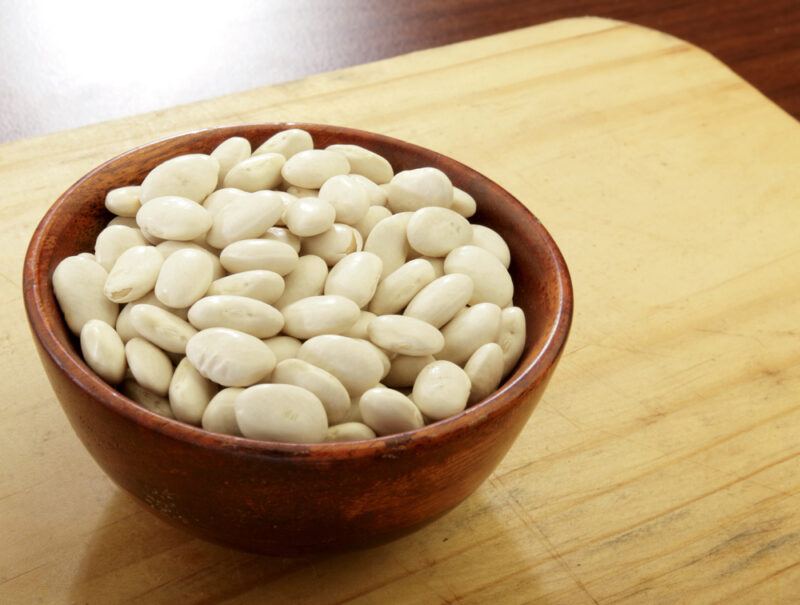 Great Northern beans have a mild nutty taste with a firm texture. These beans are smaller than cannellini beans but are larger than navy beans. These white (sometimes cream-colored) beans actually look like baby lima beans.
Great Northern beans contain high amounts of potassium, magnesium, and zinc in addition to is fiber and protein content. Potassium like fiber, are the two nutrients that Americans usually under-consume. So, adding this to your diet is kind of like a no-brainer, right?
Kidney beans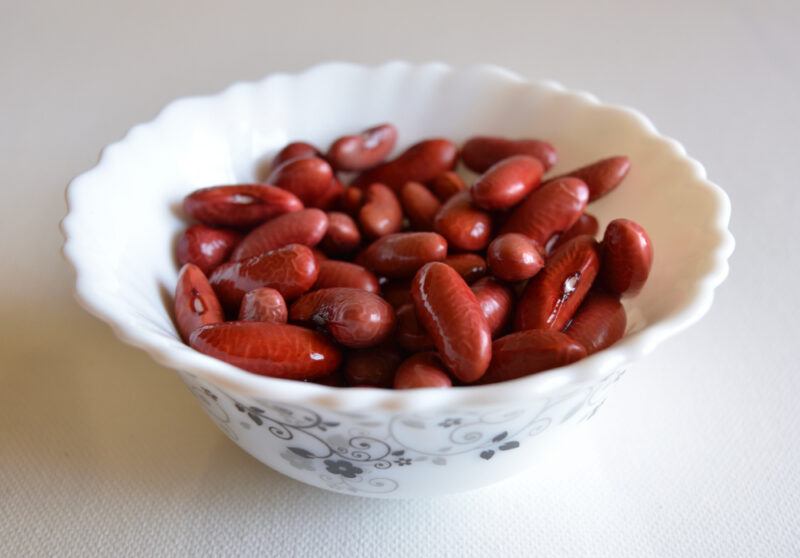 Kidney beans, whose name is due to their red color and shape that resembles human kidney, have a slightly sweet taste with a meaty and dense texture. Its color actually ranges from very light red to very dark red which is sometimes almost purple.
Aside from the usual fiber and protein content of beans, kidney beans are also a rich source of iron and phosphorus. It also contains moderate amounts of copper, thiamin, magnesium, and zinc.
Lima beans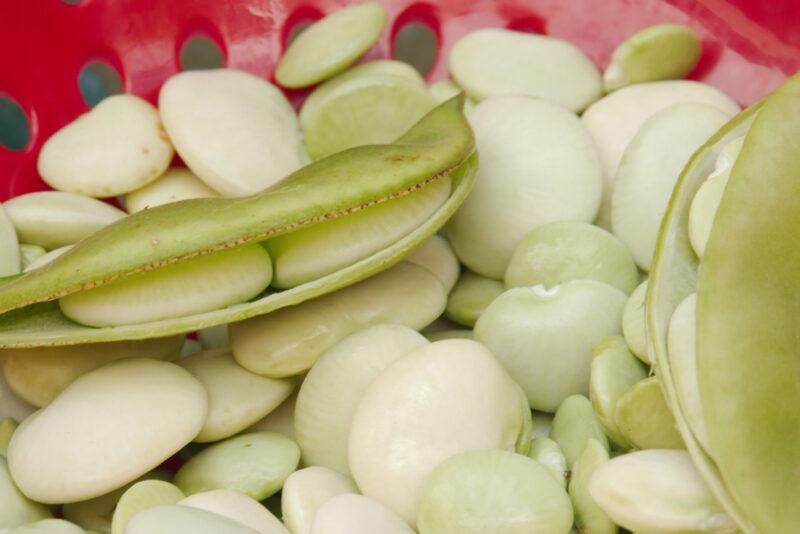 Lima bean, also known as butter bean, double bean, sieva bean, chad bean, wax bean, or Madagascar bean, has a nutty and sweet taste with a smooth and creamy texture. The common ones are cream or light green in color, but there are some varieties that come in purple, brown, white, and black.
Lima beans are also rich in potassium, magnesium, iron, and vitamin C. It also contains vitamin K, vitamin A, zinc, and calcium. All these nutrients along with their fiber and protein contents, make lima beans good for supporting weight loss, managing sugar levels, lowering high blood pressure, and promoting heart health.
Mung beans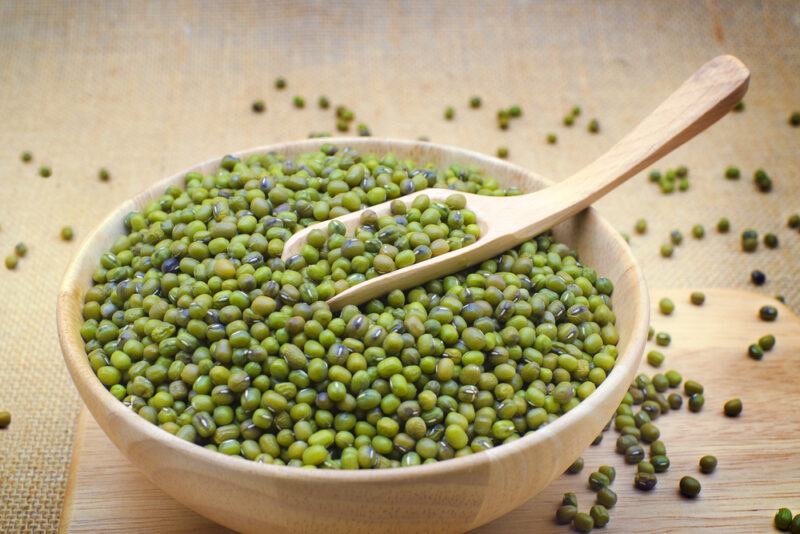 Mung beans, also known as green gram, moong, monggo, or munggo, have a slightly sweet and nutty flavor with a soft texture. These round beans, with a diameter of about 1/8 inch, have a thick outer skin that can be green, brown, or black in color. The flesh inside is golden yellow or mustard in color.
Again, like most beans, mung beans are rich in fiber and protein. It's particularly high in folate which may not only support heart health and reduce the risk of heart disease but is also essential in supporting a healthy pregnancy. A cup of cooked mung beans can actually provide you with about 80% of your daily recommended intake of folate.
Navy beans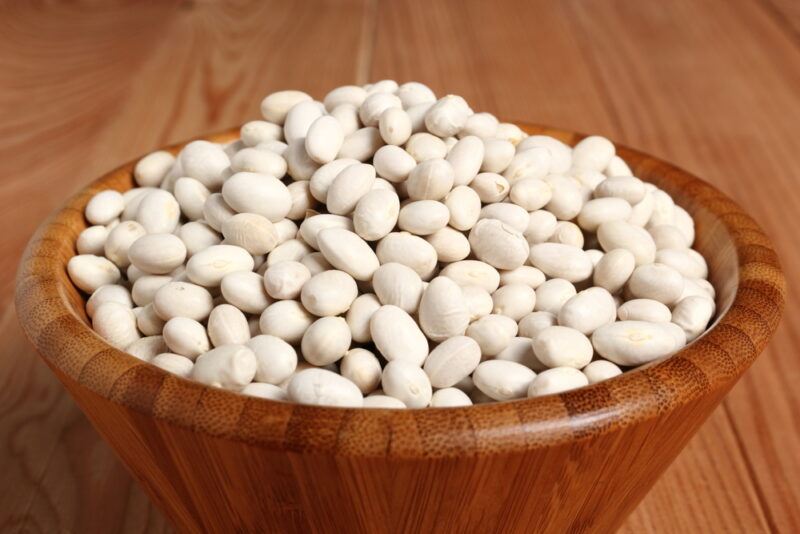 Navy bean, also called haricot, Boston bean, white pea bean, or pea bean, has a fairly mild nutty taste with a soft and velvety texture. These small, oval-shaped, and white-colored beans are quick-cooking.
While beans, in general, contain fiber, navy beans particularly contain the highest-fiber among beans. It's also a great source of B vitamins and minerals. It can help in improving memory and cognition, aiding with diabetes prevention, speeding the healing process, boosting digestion, and supporting heart health.
Pinto beans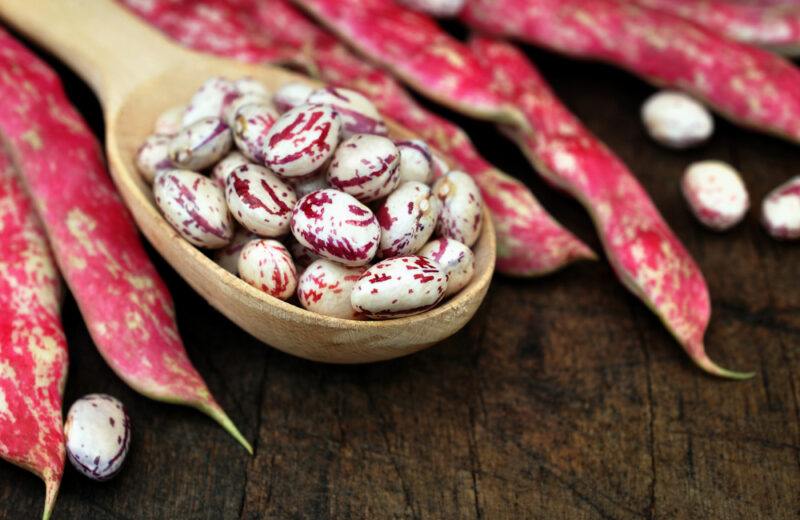 Pinto beans have a nutty and somewhat sweet taste with earthy undertones. It has a much softer and creamier texture compared to kidney beans and red beans. These oval-shaped beans have an off-white color with red speckles when raw. It turns reddish-brown when cooked.
Pinto beans are particularly high in thiamine, iron, potassium, magnesium, and phosphorus. And because it's an excellent source of dietary fiber it aids in improving blood sugar and gut health. Its protein content on the other hand helps in weight loss by keeping you full for longer periods of time.
Soybeans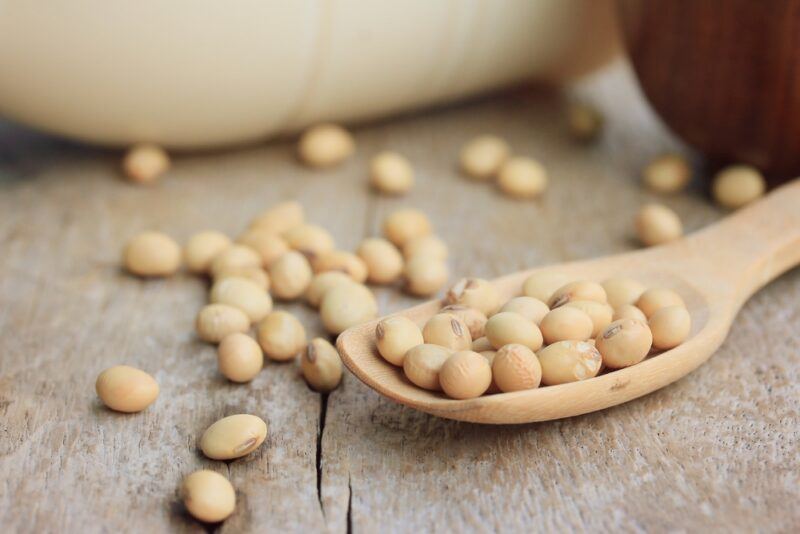 Soybeans or soya beans have a very mild taste, it's quite bland actually so make sure to add some spices or herbs to boost its flavor. Its shape varies from almost spherical to somewhat flat and elongated. They come in three colors: green soybeans which are actually young soybeans called edamame, yellow soybeans which are usually used in making soy milk, tofu, tamari, and tempeh, and black soybeans which are usually found in fermented forms in Asian cuisine.
Soybeans are excellent sources of high-quality protein. It's also rich in vitamin C and folate and is a good source of calcium, iron, magnesium, phosphorus, potassium, and thiamin.
Dry Beans or Canned Beans?
Both surely have their pros and cons but deciding whether to use dry beans or canned beans will basically depend on the following considerations:
Cost. Dried beans are more cost-effective. They're a lot cheaper than their canned counterparts. So, if your family loves eating beans, perhaps you really should go for dried beans. You can make not just double but probably even quadruple the serving of beans from the same price you would buy dried beans instead of canned beans.
Convenience. With canned beans, well, you can just open the can and you're almost pretty set – almost because you do have to rinse them, too. Having said that, canned beans are still by a mile easier to use than dried beans which need a fair amount of time and effort to prepare. Not only do dried beans need pre-soaking – for hours or even overnight, they also need about a couple of hours of boiling to cook.
Nutrition. When it comes to nutrition content, dried beans, and canned beans are about the same. Although it's the sodium content of the latter that puts it to a disadvantage. Canned beans are high in sodium. And yes, draining and rinsing them can reduce the amount of sodium by 40% but the keyword there is reduced.
Taste. Dried beans are tastier than canned beans. For most home cooks, it would probably make no big difference. But for those who really love their beans and are quite a pro around the kitchen – they know, they will know. They can even detect that metallic taste that comes from canned beans. And yes, canned beans can get really salty, too.
Control. You have better control over your beans when it comes to flavor and texture if you're going to cook them yourself. You can add spices or herbs of your own choosing and decide as to how soft you want your beans – mushy or just perfect with a meatier bite. And as for the sodium content, you can definitely control that, too. Canned beans, as we all know by now are quite high in sodium content. You can reduce it though by draining and rinsing them before use. You can also opt for a low-sodium brands of canned beans.