Around 1.5 million people suffer fractures each year because of osteoporosis and other bone diseases. In the United States, the risk is highest among white women aged 50 and older, with around 40% of them experiencing a bone break—usually in their wrists, hips, or spine.
However, bone disease can affect people at any age. It can also be prevented, to a large degree, through healthy lifestyles that include eating an abundance of nutritious foods. The 15 best foods for bones include nutrients that prevent mineral loss from bones, aid in the absorption of calcium, and promote the building of strong, flexible bones.
15 Best Foods For Building Strong, Flexible Bones
Dairy Products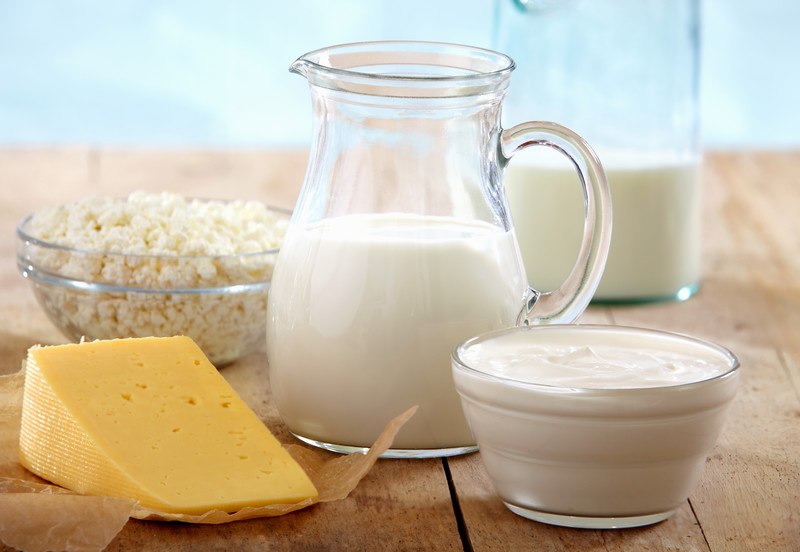 Dairy products are one of the first things people think of when they're looking for foods to help build strong bones. That could be because dairy products are packed with mineral calcium. Calcium strengthens bone tissue and helps keep bones flexible.
Milk, yogurt, and cheese are some of the most well-known dairy products for providing calcium. One cup of skim milk contains 300 mg of calcium. A cup of yogurt contains 450 mg, and an ounce of swiss cheese contains 270 mg.
The daily recommended dose of calcium for adults ages 19-50 is 1000 mg.
Walnuts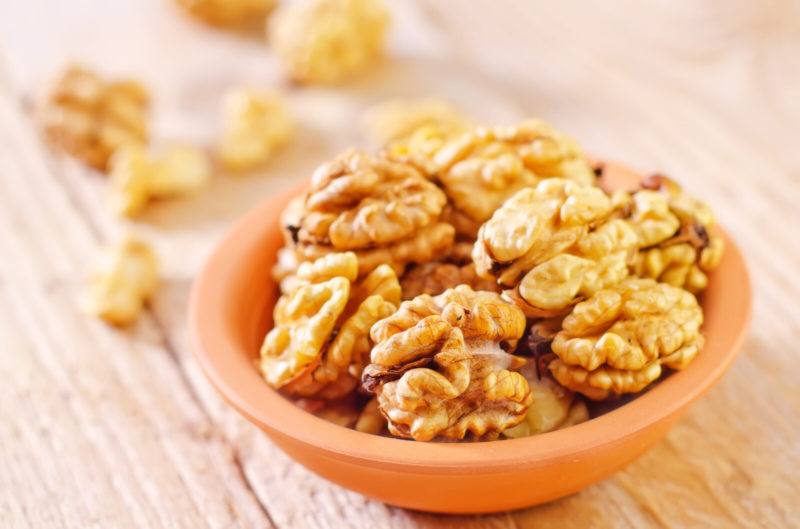 Walnuts are high in several types of minerals, including magnesium, manganese, and copper.
Magnesium has been shown to prevent the bone disease osteoporosis when it's used with both copper and calcium. The copper found in walnuts works with the magnesium, but it's also helpful for maintaining collagen and elastin, which form the basic bone structure. Magnesium plays a part in building bone strength and flexibility because it impacts how calcium is absorbed into bones.
The health benefits of eating walnuts extend beyond strong, healthy bones. The healthy fats and antioxidants in walnuts help improve brain health, prevent heart disease, and reduce the risk of cancer.
Chia Seeds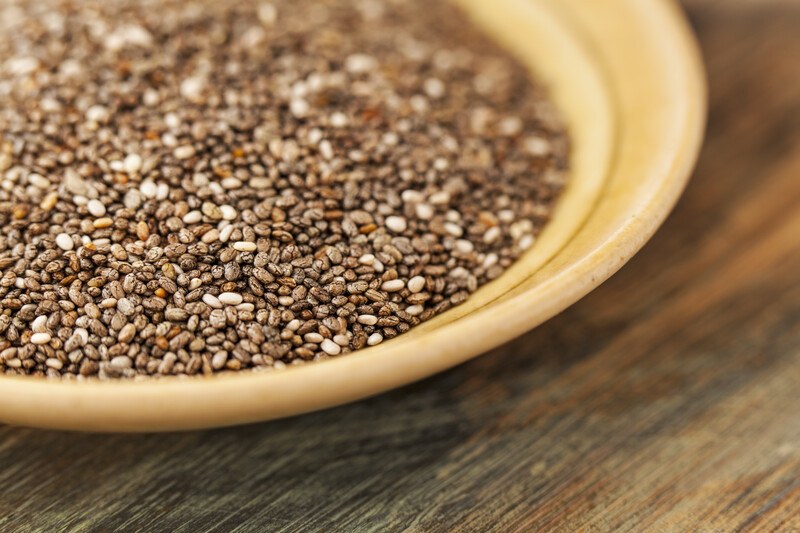 Chia seeds are well known for their high content of omega 3 fatty acids, which are helpful for combatting heart disease and building bone health. Chia seeds are also high in a number of essential minerals. These include magnesium, phosphorous, manganese, and calcium. Just one ounce of chia seeds contains 179 mg of calcium.
One cup of chia seeds (estimated at 16 tablespoons) contains 2,864 mg of calcium. While chia seeds are usually used in increments of one or two tablespoons, it's interesting to note that cup for cup, chia seeds contain around 9.5 times the amount of calcium that a cup of milk contains.
Kale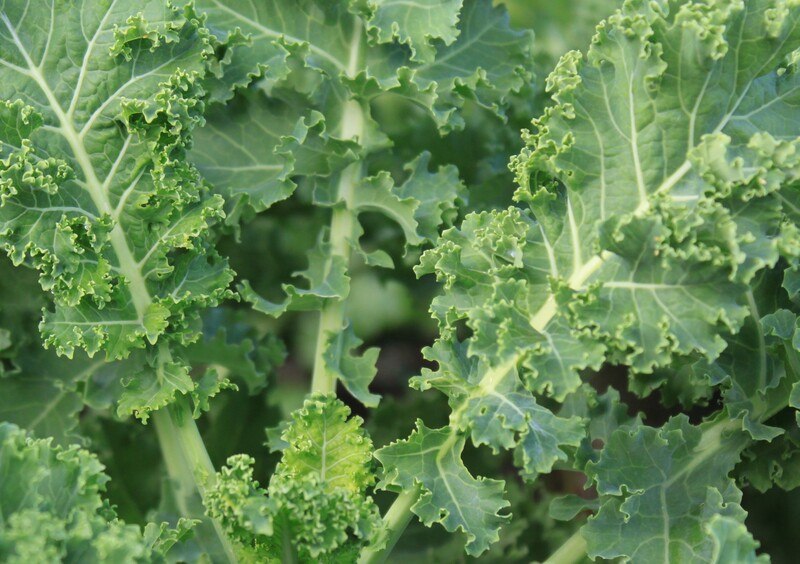 Most leafy greens contain calcium and other minerals that promote bone health. Kale is a leafy-green superfood that really brings this to light.
One cup of cooked kale contains around 15% of the recommended daily dose of calcium, as well as 40% of the recommended daily dose of magnesium and 7% of the recommended dose for phosphorus. Phosphorus works with calcium to help build the bones.
Kale also contains high amounts of vitamin K, which could help prevent bone fractures. A cup of raw, chopped kale contains 499 mcg of vitamin K, which is 4-5 times the recommended daily dose of 90-120 mcg for adults.
Black Beans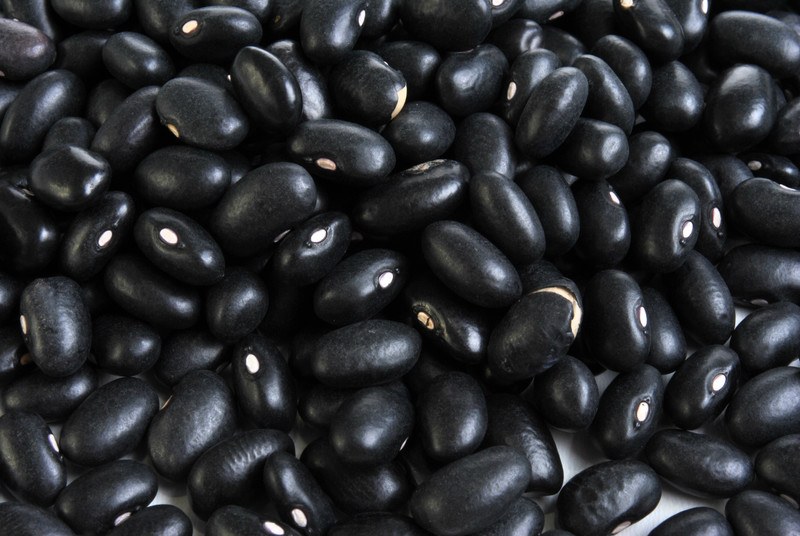 Black beans contain several key minerals that help build strong flexible bones and keep them healthy. These include iron, phosphorus, calcium, selenium, magnesium, manganese, and copper. Calcium, magnesium, and phosphorus form the structure of the bone, while zinc and iron aid in making bones both strong and flexible. It's also one of the zinc-rich foods that keep your immune system strong.
Black beans have other health benefits, as well. They help prevent heart disease, help diabetics manage blood sugar levels, lower blood pressure, promote healthy digestion, and aid in weight loss. Some studies show that selenium from sources like black beans can help fight cancer, as well.
Salmon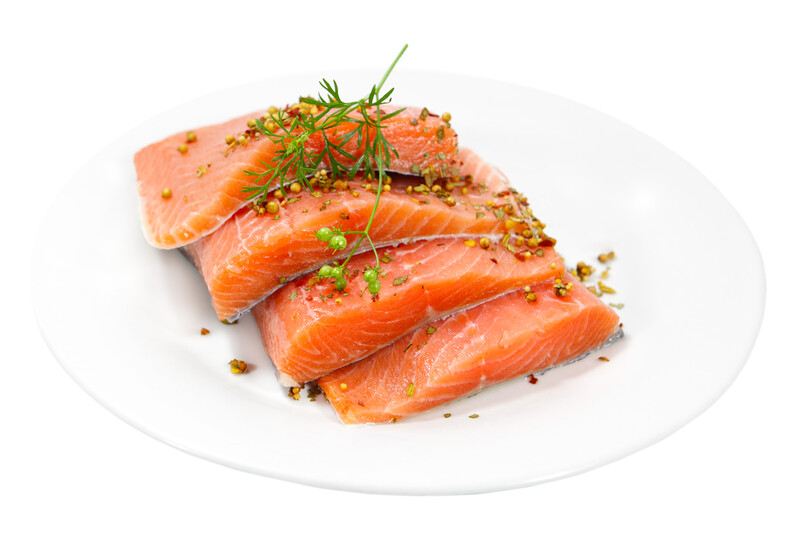 Salmon, sardines, tuna, mackerel, and other fatty fish are high in omega-3 fatty acids and vitamin D. The omega-3 fatty acids are associated with the slow breakdown of bone tissue, increase calcium absorbed from foods, and increase amounts of calcium in the bones.
The vitamin D found in fatty fish plays an important role, as well. Vitamin D is crucial for absorbing enough calcium to keep bones healthy. Getting out in the sun is one of the best ways to get adequate amounts of vitamin D, but foods like salmon and taking supplements can help, too. The recommended daily dose of vitamin D is 400 IU. One three-ounce portion of salmon contains 447 IU of vitamin D.
Meats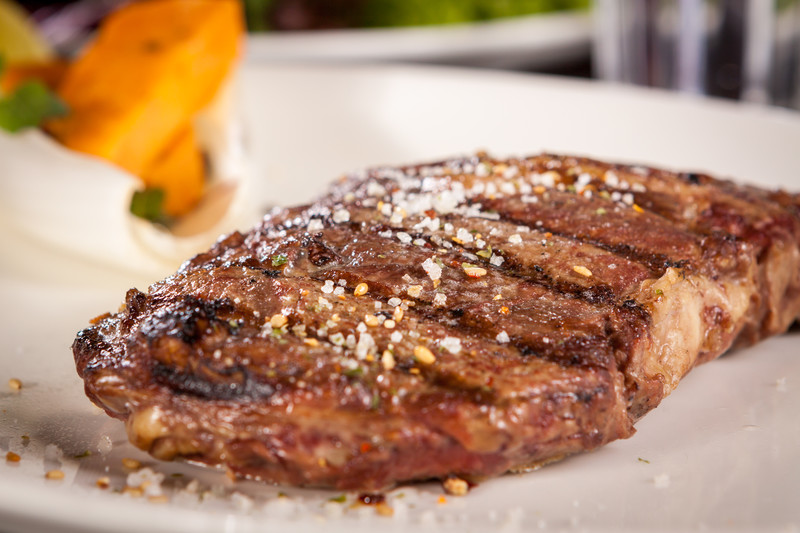 High protein in the diet, like proteins provided from eating meat, has been shown to increase insulin-like growth factor. Insulin-like growth factor increases calcium absorption in the intestines. It also suppresses parathyroid hormone and increases muscle mass. While more research is needed, adequate amounts of protein, when combined with minerals like calcium, contribute to bone health overall.
For bone health, eating more than 108 grams of protein per day could be helpful. Meats are a terrific source of protein. A three-ounce portion of chicken contains 23 grams of protein, while a 6-ounce steak contains 42 grams of protein. Lean beef is one of the best sources of protein available, and it also has high levels of vitamin B12 and iron.
Parsley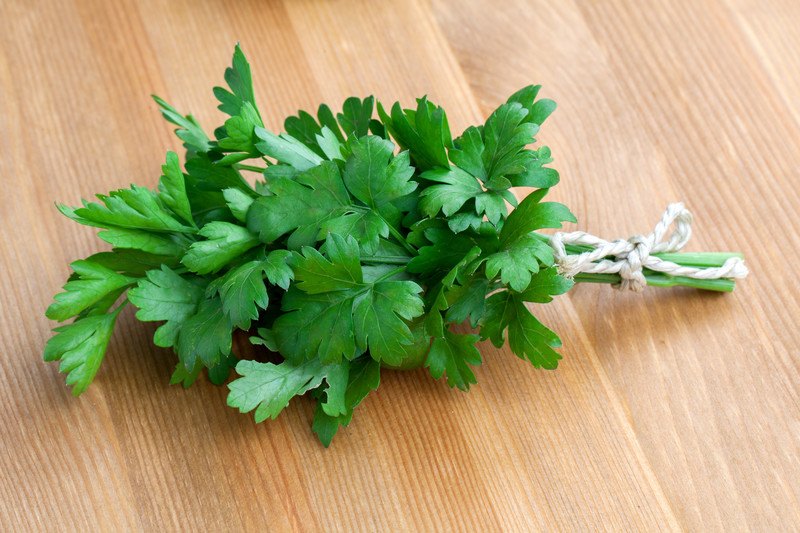 Parsley is high in several minerals and vitamins which are essential for bone health. This food contains vitamin K, magnesium, potassium, and calcium. Just two tablespoons of parsley contain 154% of the recommended daily dose for vitamin K, which could help prevent bone fractures.
It also contains 42mg of potassium, which can help prevent mineral loss in the bones and reduce the risk of osteoporosis. Along with kale and other green leafy vegetables, a diet that includes parsley could contribute to stronger bones and fewer fractures.
The nutrients found in parsley can also help lower blood sugar levels, reduce heart disease risk factors, and promote kidney health.
Kiwi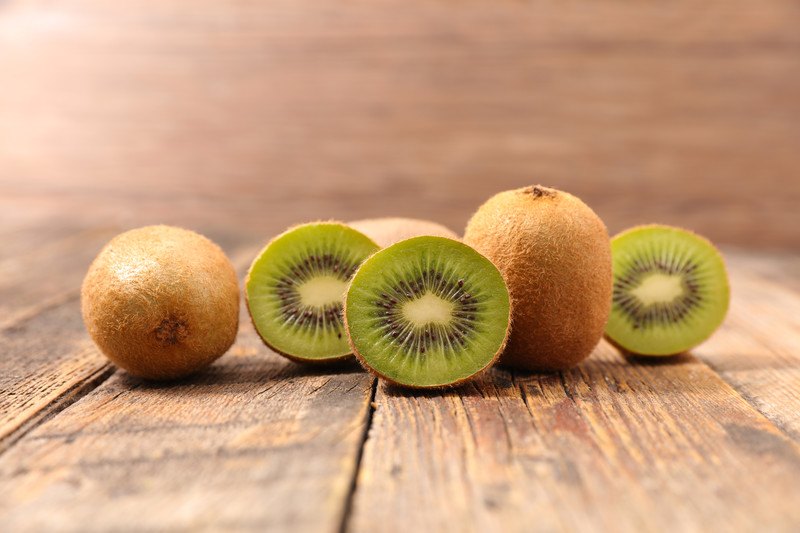 Kiwi fruit is a brown, fuzzy fruit with green flesh and tiny, dark seeds. As far as flavor goes, it blends well with both strawberries and bananas, but it's more than a sweet summer treat. Kiwi fruit is loaded with vitamin K. One cup of raw kiwi has 72.5 mcg of vitamin K, which is around 80% of the recommended daily dose for adult women.
One kiwi fruit also contains about 215 mg of potassium, as well as some protein, calcium, phosphorus, and magnesium. Besides building bone health, the nutrients in kiwi can aid in digestion, help people sleep better, protect vision, and promote healthy skin.
Eggs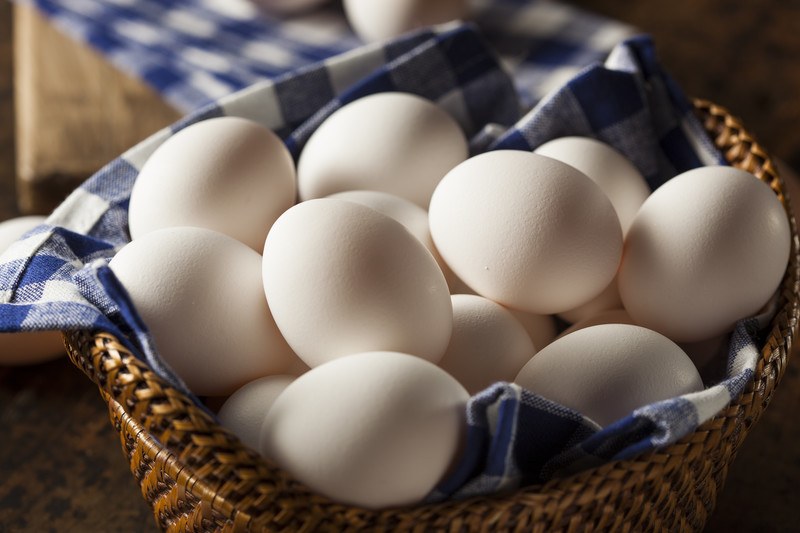 Eggs are a well-known health food for several reasons. They're high in protein, which aids in bone structure as well as promoting muscle and tissue health and providing raw material for a variety of bodily functions.
Eggs are also surprisingly high in vitamin D, so they can help promote the absorption of calcium from food. One large egg contains around 44 IU, or more than 10% of the recommended daily dose of vitamin D.
The nutrients in eggs can also promote brain health, lower blood pressure and boost metabolic activity, aid in weight loss, help prevent heart disease, and help protect the eyes.
Celery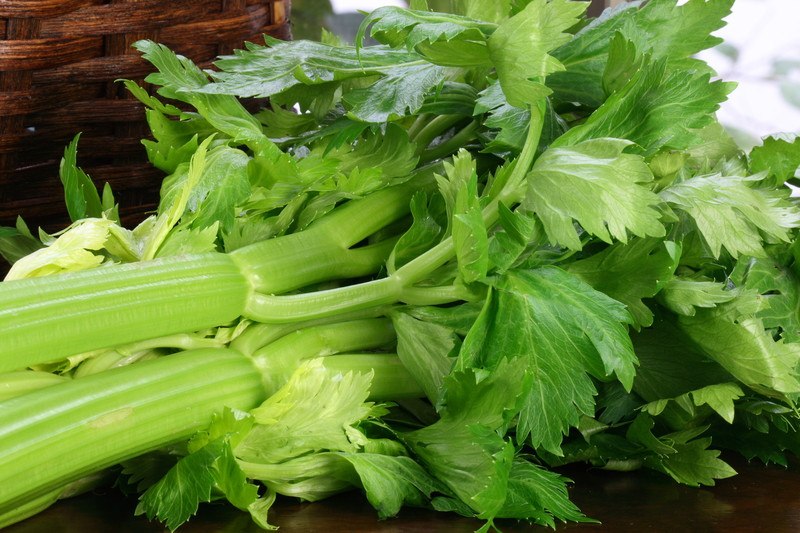 Celery is a vegetable with stalks that are high in silicon, an element that helps build the molecular structure of bones. As an interesting side note, both bones and celery contain 23% sodium.
Celery is also high in vitamin K and calcium, and it contains magnesium, manganese, and boron, which helps control the amount of calcium and magnesium excreted through the urine.
One other interesting impact that celery has on the body is that it has an alkalizing effect. This helps prevent calcium from being pulled from the bones for other purposes in the body.
Asparagus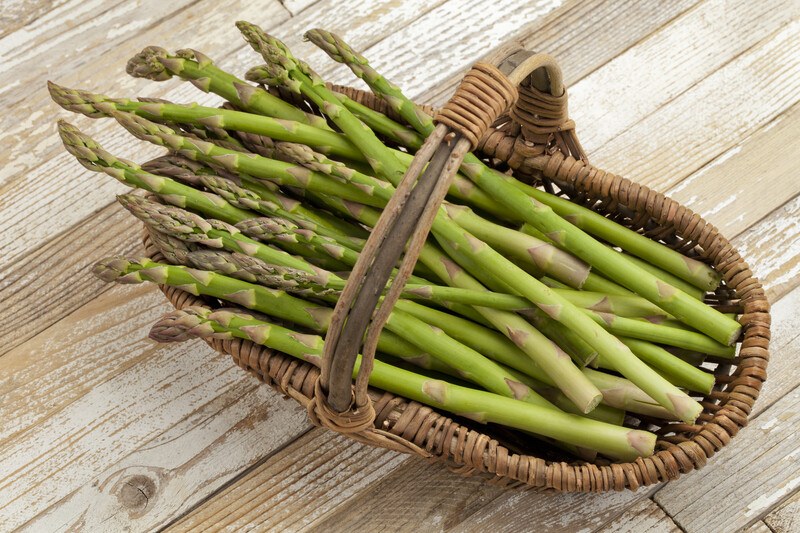 Asparagus is another highly-alkalizing super vegetable. It contains several nutrients that promote bone health, including calcium, phosphorus, iron, and vitamin K. One cup of asparagus contains around 70% of the recommended daily allowance for vitamin K.
Asparagus contains a substance called glutathione, which is a potent antioxidant that can detoxify the liver. This is important for bone health because poor liver function has been linked to osteoporosis. This vegetable contains other antioxidants, too, as well as vitamin D, vitamin C, and several B vitamins.
Pickled Cucumber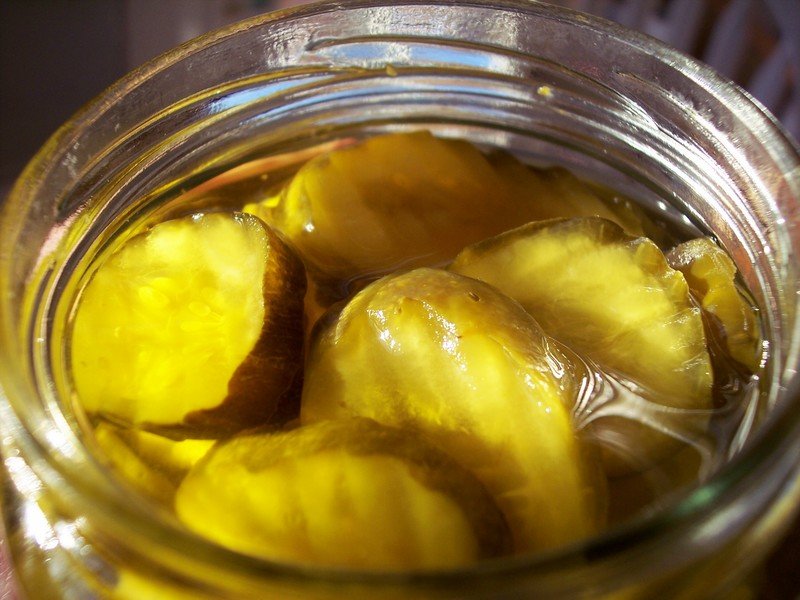 Although generally considered a condiment, pickled cucumbers are a surprisingly nutritious food. One whole dill pickle can contain about 23% of the daily recommended dose for vitamin K, as well as 7% for calcium and 5% for potassium.
It also contains vitamin C, vitamin A, and antioxidants. The nutrients found in pickles can fight heart disease, cancer, and respiratory diseases, as well as contributing to bone health. The vinegar in pickle juice can help balance blood sugar levels and prevent sugar cravings, too.
Natto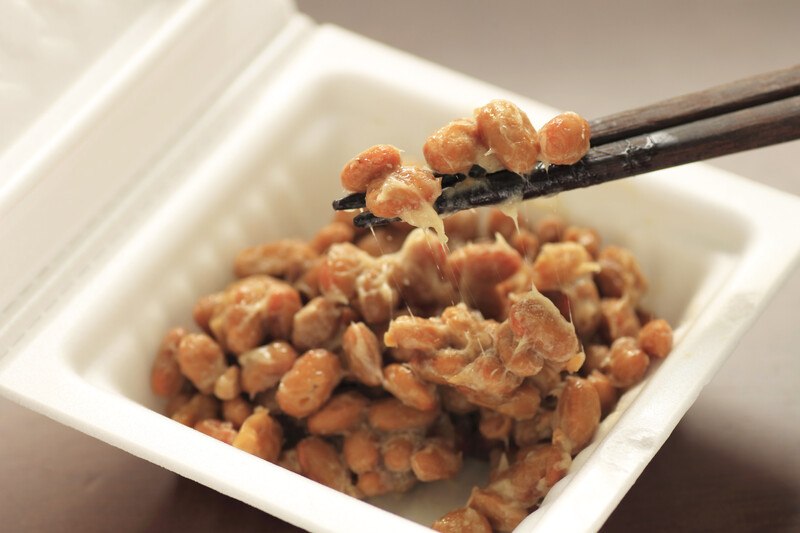 Natto, a Japanese food made from fermented soybeans, has been shown to help prevent osteoporosis in postmenopausal women. This could be because natto contains high levels of a compound called menaquinone-7, a form of vitamin K.
Natto isn't the only food that contains menaquinone-7. It's also found in other fermented foods, such as sauerkraut, kimchi, miso, and cheese.
Orange Juice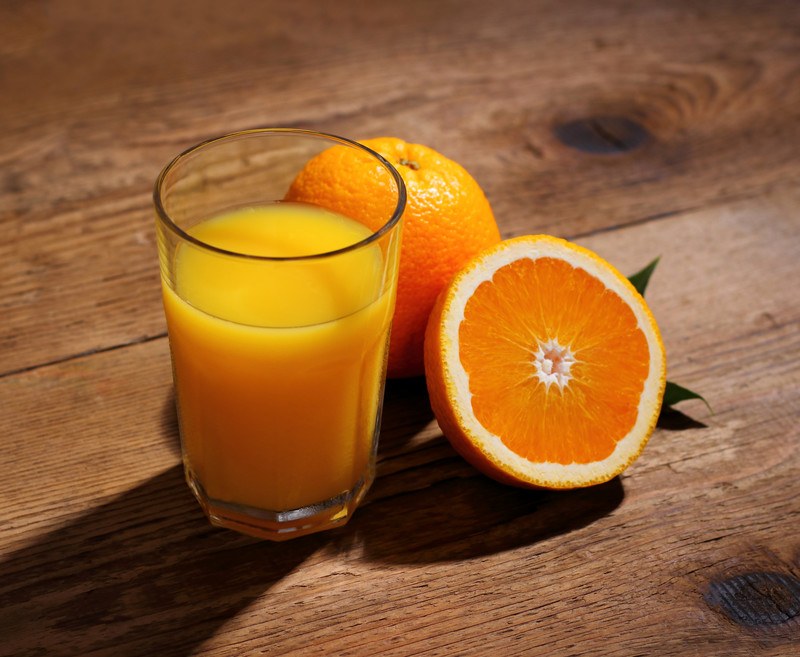 Orange juice may be a surprising choice for bone health, but studies have shown that people who drink orange juice take in more bone health-enhancing nutrients than those who don't. 100% orange juice contains vitamin C, potassium, magnesium, and vitamin D. You can also purchase orange juice that's fortified with calcium.
Orange juice also contains phytonutrients like flavonoids and carotenoids. These compounds are associated with denser bones and a reduced risk for fractures.
Five Delicious Dishes For Building Bone Health
Now that you've read through the list of the top 15 best foods for bones, it's time to put what you've learned to work for you! Better bones are just a few meals away, and you can get started with these fun meal ideas right away.
Smoked Salmon, Asparagus, And Herbed Crème Fraiche
This bone-building meal is a superstar because it combines several of the foods from the list above: salmon, asparagus, parsley, and the dairy product crème Fraiche. It's also delicious for both breakfast and lunch, and it's a simple, easy recipe for building heart health as well as bone health.
Poached Eggs with Asparagus and Orange Juice
This easy breakfast treat requires that your poached eggs are served over steamed asparagus spears rather than over toast. It's a savory switch-up that can benefit your blood sugar and heart as well as your bones. The orange juice is a refreshing addition.
Black Bean Chili
An easy way to get several nutrients for both the heart and the bones is to mix up an easy batch of black bean chili. Cook up your favorite lean beef and mix it in with cooked black beans, canned tomatoes, and chili spices. You can also top it with cheese or sour cream for an extra burst of calcium.
Orange Chia Pudding
Chia puddings contain a lot of fiber, and they can make delicious desserts for people who are trying to eat nutrient-dense foods. You can make a quick orange-chia pudding by soaking chia seeds in orange juice for at least half an hour. If you want a creamier mixture, try adding a little almond milk or coconut milk, as well. You can top the orange chia pudding with fresh fruit, including kiwi slices, for more bone-building nutrients.
Celery With Cream Cheese And Parsley
Celery with cream cheese is an easy stand-by snack. You can make it more delicious and nutritious by mixing parsley, dried onion, and garlic into the cream cheese before spreading it on clean, cut celery stalks.
Related Content