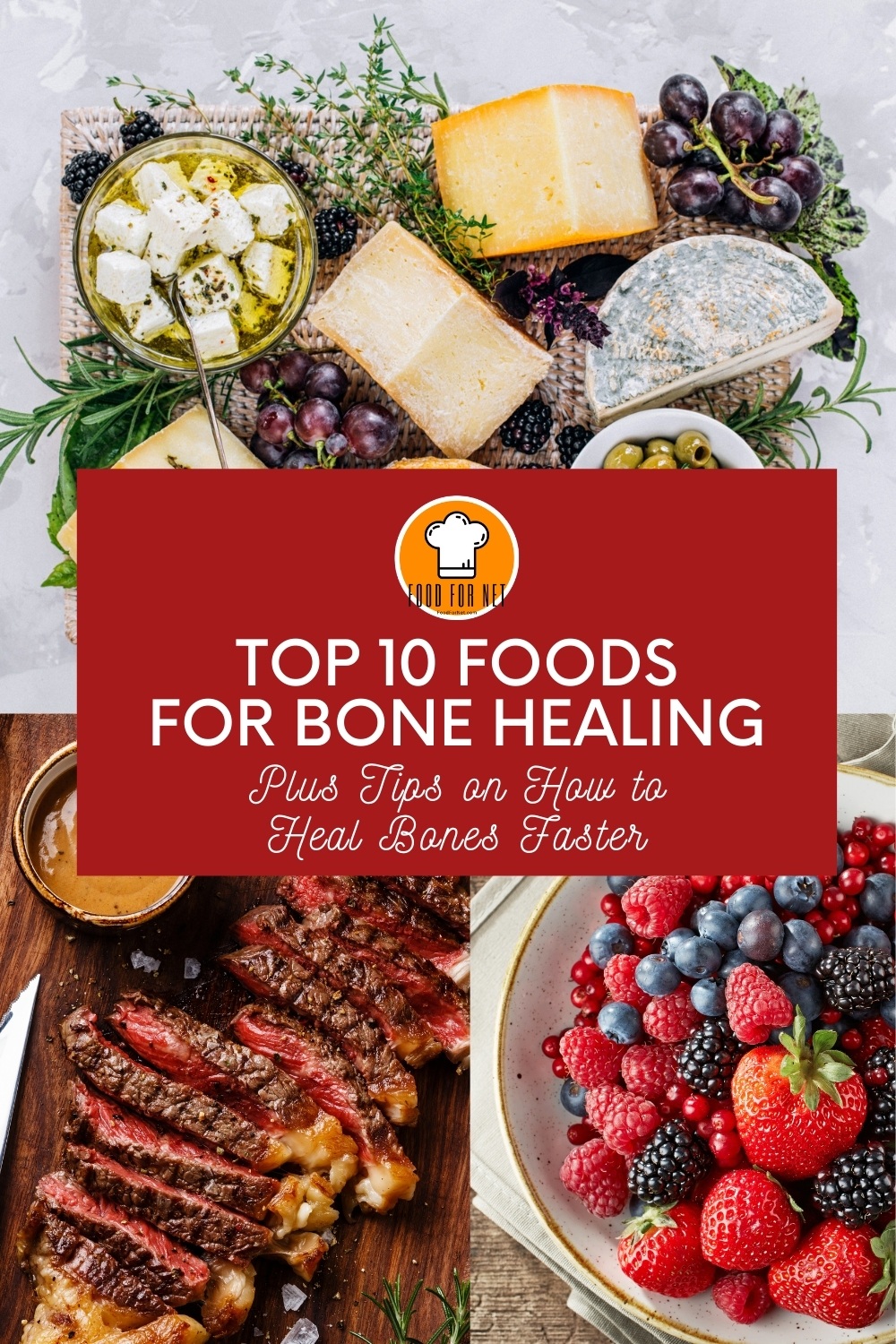 If you have ever experienced a bone fracture or have been diagnosed with one, then you know how long the process of healing can be. A lot of people want to know how to heal broken bones faster. Aside from following the advice of your doctors, incorporating the best foods for bone healing into your diet can also greatly help.
A broken bone is what is called a fracture. It happens when a strong force is applied to the bone. There are several reasons why one would have one, but overall, there are three common causes of bone fractures.
The first is trauma. This can be in the form of car accidents, fights, or falls. The second cause is certain medical conditions that can cause your bone to become weaker. This includes osteoporosis, tumors in bone, and even some types of infection. Last but not least are overuse injuries. This very common in athletes. The repetitive motions they do can at times cause stress to the bone leading to fracture.
There are also many types of fractures. Stress or hairline fracture looks like a crack, and sometimes they are not seen with regular x-rays. Some fractures are called a partial fracture, this happens when the bone is not completely broken. Some fractures are serious enough that it will require surgery to heal.
The most common symptoms of a fracture include swelling and pain in the affected area. This pain gets worse the more you move. Some areas would not function very well, especially when weight is applied to it.
You will need to go to the doctor to confirm a diagnosis that you have a broken bone. Usually, you will need a splint or a cast so that your bone will be immobilized and align naturally.
Getting the proper diet is also important, both for the prevention of a fracture and helping the bones heal. The list that follows includes the best foods for bone healing, with some suggestions on how to add them to your daily diet.
Best Foods for Bone Healing
Meat

One of the most important nutrients that you will need is protein. After all, they are the building blocks of your bones. Most of your bones are made up of proteins.
If you have been diagnosed with a fracture, it is essential that your body should build a new bone, so it is crucial that you get enough protein.
There are many sources of protein and you will see many of them on this list, but one of the best resources is meat. But take note that you cannot just have any meat you want.
For the best animal proteins, go for the leaner cuts, like chicken breast, pork tenderloin, or sirloin. Make sure to only get meat from reputable sources so you are assured of high-quality meats.
While there are many ways to cook them, baking, poaching, and broiling are healthier as they do not add calories and fat to the dish.
Tuna

If you are more into seafood than meat, tuna is the perfect protein to add to your diet. Not only is it a source of protein, but also of vitamin B. Findings have shown that men and women with low vitamin B12 levels have a higher risk of having osteoporosis, which is a bone disease.
Aside from helping to strengthen your bones, tuna also has a lot of added benefits. It is very good for your heart and blood pressure, as they contain omega-3 fatty acids which help to reduce cholesterol in your body.
It can even improve the state of your skin and helps keep you energetic because it can improve your body's metabolism.
While you can easily get canned tuna and add to your salad, why not try tuna dishes that require a little bit more effort? This Slow Cooker Tuna Salpicao recipe might take more than four hours to cook, but you really don't have much to do except prepare the ingredients.
It's perfect for weekends when you can relax and have a glass of wine to cap off the day.
Milk

This simple liquid has been around for thousands of years and has proven to be healthy. We all know that milk is a good source of protein and calcium, but did you know that they also contain nutrients like potassium, vitamin D, and B12?
These are all nutrients that are needed by everyone but are sadly not found in many diets. Milk is also considered a complete protein, meaning it has all the nine essential amino acids in almost equal amounts.
It is also a very versatile ingredient. Most people would associate milk with cereals or cookies, but it can be added to so many dishes. You can add it to your morning coffee or to your smoothies.
You can add to soup to make it richer. You can even make milk cocktails if you want to!
Cheese

Cheese is another good source of calcium and protein. It is also very easy to find and could easily be added to your diet.
You can add them to salads, sandwiches, or eat them as is. They are great for any occasion. The usual go-to cheese is mozzarella, Gouda, Blue Cheese, and Feta.
While these are all good and readily accessible, don't limit your cheese to those that you can get from grocery stores. There are so many types of cheese all over the world and now is the time to try them.
One good way of getting rare and gourmet cheese is through restaurants. But given the situation in the country today, you may want to enjoy them in the comfort of your own home.
You can become part of a Cheese of the Month Club instead. You'll get some hard to find varieties delivered into your own home which you can enjoy immensely.
Broccoli

Dairy is not the only good source of calcium. Cruciferous vegetables, such as broccoli and cauliflower contain a lot of them. It also contains vitamin K, which helps form osteocalcin, a type of protein.
Broccoli should not just be in your diet when you have a bone fracture. It actually also helps to prevent them. People who have vitamin K rich diets are said to have a lower risk of breaking their bones in the future.
This is also good for those who are trying to lose weight because it is considered a good carbohydrate. It is also rich in fiber and can help curb your appetite.
There are many ways to enjoy broccoli aside from the usual stir-fries. Baking and steaming them are great because you don't add too many calories to the dish.
Don't forget to also use the stalks as they are also very nutritious. You can add them to your favorite casserole for that added taste and nutrients.
Eggs

As stated above, your body needs lots of protein when it is recovering from trauma. If you have had surgery, for example, instead of the usual 0.8 grams per kilogram (recommended daily allowance), you will need about 1.5-2 grams per kilogram of body weight.
One egg can have as much as 6.3 grams of protein, which is a great help to achieve your RDA. It's also a good source of iron, which is very much needed when healing from a bone fracture.
If you have iron deficiency, it may develop into anemia and this can significantly slow down the healing process. Any way you have them, whether steamed, fried, scrambled, or in sous vide, eggs are always a good addition to a bone healing diet.
Salmon

Salmon is not just one of the best foods for bone healing, but for any type of healing in general. Packed with nutrients like protein, iron, and omega-3 fatty acids, they have a lot of benefits that you can enjoy.
If you are not familiar with collagen, you should know that it is the most abundant protein found in the body. We always associate collagen with those who want to have healthy and young-looking skin.
But collagen acts as the glue in the body, holding it together. Without enough collagen, our bodies, especially our joints will not have enough strength.
Salmon is one of the best sources of collagen, so be sure to always add it to your diet. But make sure to leave the skin on, as they have a high concentration of Type 1 collagen.
Berries

If your body is recovering from a fracture, make sure to always have berries on hand as a snack. Vitamin C is one of the essential nutrients for healing and they are packed full of them.
They also have a lot of antioxidants that do not only have anti-inflammatory properties but can also help your body's immune system to improve.
Strawberries in particular are very healthy. Just eating 10 of them would already give you more than 100mg of vitamin C. If you are following the keto diet, you'd be glad to know that strawberries are one of the fruits that you can consume.
Bell Pepper

Salmon is not the only source to go to when looking to increase the collagen in your body. Any food that contains a lot of vitamin C helps with collagen production.
Most people think that if you want vitamin C, you eat an orange. But bell peppers, particularly the red ones contain 152 mg of vitamin C. You can add them in stir-fries and pizza. You can also eat them raw or roast them to add to other meals later.
Nuts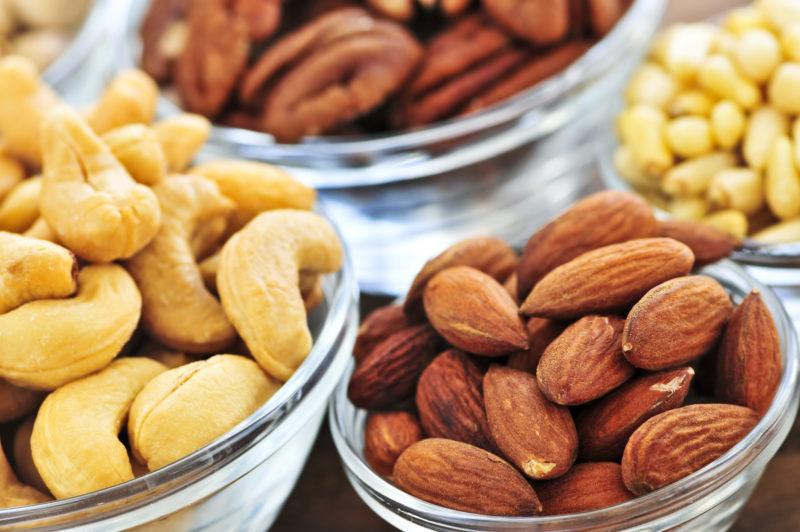 Nuts are a great addition to your diet. They are good sources of protein and healthy fats, not to mention calcium.
Some varieties like hazelnuts and pinenuts are also contained a lot of vitamin E. Vitamin E is needed in the process of healing a broken bone as it is anti-inflammatory. Walnuts, meanwhile contain an omega 3 fatty acid called alpha-linolenic acid which helps with bone formation.
Have them for snacks instead of reaching for your usual chips and other junk foods. They are healthier and will keep you full longer.
How To Heal Bones Faster
It usually takes six to eight weeks for the bone to heal, but there are several factors that can change this. The biggest is age and adults should expect a longer healing process compared to children. Of course, if the fracture is severe, it would also a long road to recovery.
Although we know that the body will be able to repair itself in time, there are some things you can do to help your broken bones to heal faster.
One of that is adding the best foods for bone healing to your diet. It's important to have a balanced diet to make sure that your body gets the needed nutrients to recover. Even when you don't have a fracture, consuming the foods listed above can go a long way in preventing possible fractures.
If you are a smoker, you might also want to refrain from smoking while recovering. We already know that smoking is dangerous to your health but did you know that smoking directly affects your bones?
Smoking causes your blood vessels to be constricted, which leads to interference in the blood flow. The result is that your bones would not be able to heal. Some studies have shown that smokers are most likely to develop delayed bone formation compared to nonsmokers.
Caffeinated drinks should also be avoided, along with salty foods like chips and packaged foods. They increase the loss of calcium, which is one of the essential nutrients for faster bone healing.
Of course, more than anything, it is important to listen to your doctor's advice. You may be asked to stay inactive for a while or go through physical therapy.
While all these may seem tedious, it will greatly help in not just speeding up the healing process, but also making sure that you enjoy the quality of your life even after a bone fracture.
Related Content