We've all heard it again and again. Breastmilk is the best form of nutrition for your babies, especially in the first year of their life. They contain almost if not all the nutrients, vitamins, and minerals that your baby needs to grow and be healthy, especially when you include the best foods for milk production in your diet.
There are so many more benefits of breastfeeding that you and your baby can enjoy. For example, babies who are exclusively breastfed, especially in the first six months of their life are more protected from many diseases, as stated by the American Academy of Pediatrics. These include diarrhea, urinary tract infection, and even type and type 2 diabetes.
There's also less risk of the babies becoming overweight or obese. There is also a different bond between a mother and child due to physical contact during breastfeeding.
But the benefits are not just exclusive for the baby! Even mothers benefit from breastfeeding. Some of these advantages include being able to lose pregnancy weight faster and also a lesser risk for diseases like osteoporosis, ovarian cancer, and breast cancer.
One of the problems that mothers face is the worry of whether they are producing enough milk for their baby. While most breastfeeding experts say that it is uncommon for mothers to have low milk supply, it can still happen.
There are some signs you can watch for to check if your baby is not getting enough milk. This includes signs of dehydration, such as a dry mouth or dark urine. Dirty nappies are also a sign, if you see that you are not changing enough times as you should, this could mean that your milk supply is low. Lastly, check to see if they are not gaining enough weight.
Fortunately, there are many steps one can take including eating foods to increase milk supply. These foods are called galactagogues. They come in many forms, with some mothers buying lactation cookies filled with galactagogues.
Some mothers take them in herbal form, but we have listed down some of the best galactagogues below, so you can easily include them in your diet.
Best Foods for Milk Production
Oatmeal
Barley
Fennel and fenugreek
Papaya
Green-leafy vegetables
Sesame seeds
Salmon
Brown rice
Basil Leaves
Oatmeal

While some people say that there is not enough scientific evidence to support the fact that oats can help with milk production, many mothers say otherwise. Many mothers claim that having oatmeal for breakfast has helped them pump more milk than on days when they eat something else.
This could be because oats are not only full of iron, but they also have a beta-glucan, a fiber that helps with the production of prolactin, which is the hormone that causes breasts to grow and produce milk.
It is easy enough to include oats in your daily diet. You can have oatmeal for breakfast and just add your favorite fruits for additional flavor. If you like to bake, you can easily add them to your muffins and cookies so you can have something to snack on when the craving hits.
Barley

There's a belief by many that beer helps with milk production, but there is no truth to that. In fact, studies have shown that it can inhibit milk production.
It is actually a component of beer that helps increase milk supply. Barley is one of the best foods for milk production because of how rich it is in beta-glucan. And we have already explained above just how important it is in milk production.
You can add your barley to soups and stews. If that is not to your liking, you can check out its byproduct, barley malt. You can use this as a substitute for maple syrup.
Fennel and fenugreek

If you have been researching about breastfeeding prior to being a mother, then you are probably familiar with Mother's Milk Tea, which many take to increase their milk supply. The primary ingredient is fenugreek, which is an herb that has been used in many cultures for many years.
Fennel, meanwhile, is part of the carrot family. Both contain phytoestrogens which can help increase milk supply.
For days when you don't. want to cook, you can easily toss raw fennel with some olive oil and balsamic vinegar, and voila, you will have a refreshing and healthy salad.
For fenugreek, they can be eaten raw but they will need to be soaked first. Many do this as they believe it helps with weight loss.
Other ways to consume them include grinding the seeds to a powder form and sprinkling them onto your main dishes.
Papaya

It might not be that popular in the West, but in many Asian countries, the papaya is considered a galactagogue. It is also rich in many other vitamins and nutrients, such as magnesium, calcium vitamins A, C, and folate.
You can easily add them to your soups and salads. If you are a fan of Thai food, they have a lot of recipes that include papaya. But they are just as good raw so you can just slice them and have them for a midday snack.
Green-leafy vegetables

Green leafy vegetables are always good to eat, regardless of whether you are a breastfeeding mother or not. They are great sources of minerals that will make a person healthy and strong.
Some of the greens you should always include in your diet should be kale, spinach, and mustard greens. You can easily create salads with these ingredients. Or if you are tired of having oatmeal for breakfast all the time, you can make a lactation smoothing these leafy vegetables.
Many people think green leafy vegetables are boring, but that's because the only they know how to eat them is through smoothies and salads! But there are so many creative ways you can cook green leafy vegetables if you just try harder.
It is imperative that you get at least one serving of these vegetables daily so you do need to find ways to incorporate them into your diet.
Sesame Seeds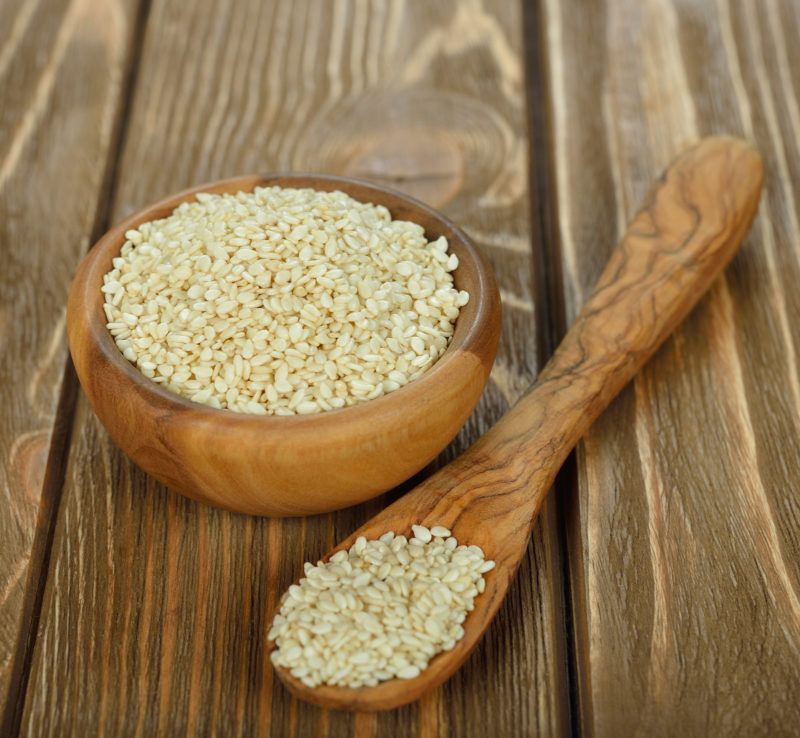 Most people think that you can only get calcium from dairy products, but there are many other sources you can get them from, including sesame seeds.
This might be the reason why it is one of the best foods for milk production. In fact, in some countries like Mexico, sesame seed cakes are very popular food for breastfeeding mothers.
They will not only mothers produce more milk but can also help them recover better.
You can include them in your stir-fries and salads. You can have them raw but toasting them in the pan just adds a depth of flavor that you won't get from raw sesame seeds.
Salmon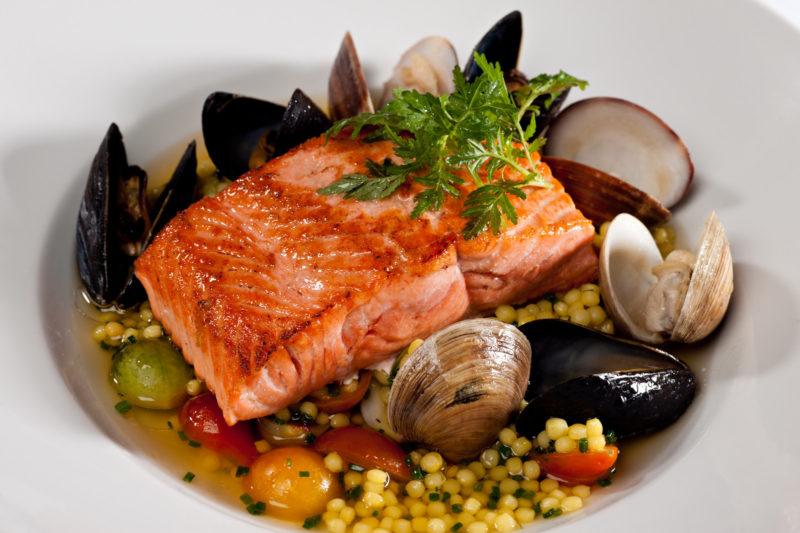 If you're looking for a protein source that will increase your milk supply, salmon should be first on your list. We all know that it is an excellent source of omega-3 fatty acids. But did you know that it also contains a lot of other nutrients?
DHA is needed in order for your baby's nervous system to develop properly and that is something that salmon is abundant in. But this ingredient can even help mothers, as WebMD says that DHA can help also with post-partum depression.
But you also need to be cautious with the amount of salmon you will have. You can't eat it every day as salmon can contain mercury. Although the mercury in salmon is very compared to other fish, you still want to limit your salmon to only two servings per week.
Here's a great salmon recipe that combines this protein with another ingredient that some take to increase their milk supply, asparagus.
Brown rice

If you are looking for another whole grain to add to your diet, you can try brown rice. Just like oats and barley, it is also rich in beta-glucan, making it a perfect addition to your diet.
This is also a healthier alternative to white rice, which by the way, does not have the needed ingredient for breastmilk production.
You can use them in any recipe that requires you to use white rice. So pair it with your main dishes like salmon and the like. But if you are looking for creative use of this ingredient, try this Brown Rice Flour Pizza Dough Recipe and top it with your favorite pizza ingredients.
Basil leaves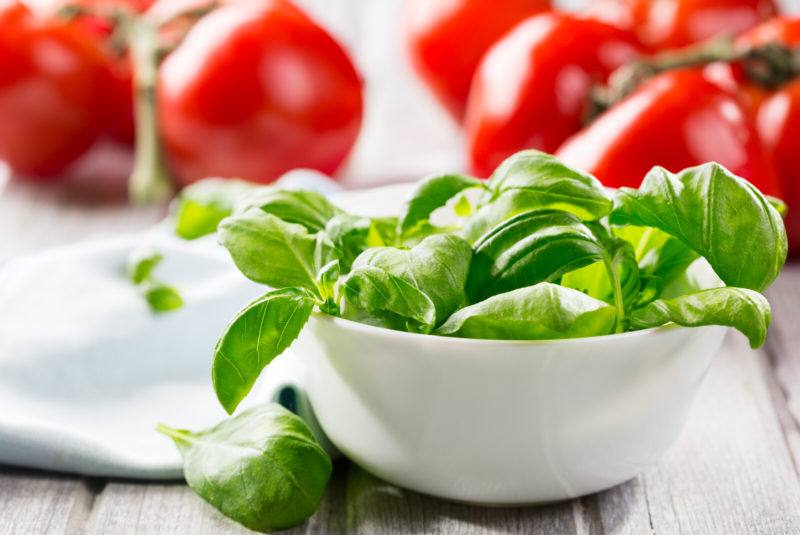 There are certain herbs that must not be consumed while you are breastfeeding. Some of them will decrease your milk supply while others can actually have harmful effects on the baby and the mother.
But basil is completely safe and also useful. This is another herb that has been used for many years by different cultures around the world. It is not only tasty but it also has lots of anti-oxidants.
Another thing that it can do, aside from increasing milk supply, is that it has a calming effect on the mother. You know how important it is to be relaxed while breastfeeding.
There are so many ways to add basil to your daily meals! You can make a big batch of pesto at the beginning of the week. Then you can just take it out and spread it on your toast, you can make pasta and pizza with them too.
If you don't have the time to prepare, making a tea out of basil is simple enough to do. Just make sure that you get your fresh herbs from reliable websites so that you reassured of their quality and safety.
Other Ways to Increase Milk Supply
Aside from eating the best foods for milk production, there are still many things you can do to increase your milk supply. First and foremost, you need to make sure that your baby can feed properly.
The most important thing, especially at the beginning, is that they can latch properly. It would be more comfortable for the mother as there is less risk of sore nipples. Without the proper latch, the milk is not removed properly from the breast, and that will cause the milk supply to dwindle.
To make sure that your baby is latching properly, their mouths must be wide open, with their mouths not just attached to the nipple but also to the areola. The lips should also not be tucked in.
Another practical tip that you can do is to nurse often. If there is not enough demand for the breastmilk, then your breasts will not produce them accordingly. It is the law of supply and demand.
Newborn babies will need to nurse often, and then the gap becomes wider as they grow. Also, when you nurse, offer both breasts to your baby. But. make sure the other side has used up all its milk before you offer the other one.
But take note that breastmilk is digested very quickly, so most babies might be hungry after just a couple of hours. This can be very taxing for the mothers. You can try to pump breastmilk and store them so that your partner can help with the feeding too.
You also need to be relaxed while breastfeeding your baby. The more comfortable you are, the better it will flow.
You can also try to use a breast pump in between feedings to again encourage milk production. You don't need to buy one as you can use your hand to express the milk manually.
Make sure that are also getting enough sleep and rest. Not having enough can really affect your milk production. Try to refrain from driving alcohol and make sure.
While your primary role is to take care of your baby, there's nothing wrong with taking an afternoon off once in a while and pampering yourself. Go have a spa day, or get another mommy friend and have a short coffee date.
These are simple, little things but they can go a long way in taking care of your well-being.