Who doesn't love a good old beef stew dish, right? It's both heartwarming and comforting at the same time – and to be frank, simply delicious. Some of us may even have a secret beef stew seasoning mix and recipes inherited from parents, aunts or even grandparents for that matter. We'll even probably vouch that our beef stew is the best out there.
But what really is the secret to making a great beef stew dish?
For starters, choose the right beef cuts – opt for the ones with the most flavor. This means choosing the ones with marbling of fat and visible connective tissues (don't worry it will actually turn gelatinous and turn your stew richer and thicker). If you're still not comfortable going to your local butcher or grocery store because of Covid, you may want to try frozen meat home delivery options.
Next is to make sure you sear your meat. You want it to caramelized and brown on the outside to develop another depth of flavor in your dish. In order to achieve this, make sure your pan is really hot, and remember not to overcrowd your pan. Do it in batches if needed. Otherwise. you'll just be going to end up boiling your meat.
Another thing, which may seem so obvious but a lot are often tempted to 'cheat' on is slow cooking it. Don't rush, braising is the key. You want those gelatinous connective tissues to break down and the meat fiber to fall apart – and you can't achieve that by boiling your way into it. Just give it time to gently simmer and simply embrace the aroma it fills your house with.
And of course, make sure you use the right beef stew seasoning. The choice of spices to use will vary according to your preferences of course – perhaps something you swear works given that it's from your mom, a combination of spices from two or three recipe ideas you saw online, a spice mix your friend casually gives you (and by casually I meant the friend checking every week if you've tried it already), or maybe something you've accidentally discover through experimentation.
While you may be tempted to opt for the pre-prepared beef stew seasoning mix that can be brought in stores, you can very well try making one yourself. And why not, right? You may even already have the spices needed waiting in your pantry. It's just now a matter of finding the right spice mix. And in case you realized that you need or run out of one or two spices to complete a good beef stew dish, you can simply replenish your spice rack by ordering online.
To help you get started, see our list here of 16 spices for beef stew – plus easy recipe ideas that you can use as guides in concocting your very own beef stew seasoning mix.
Spices for Beef Stew
Garlic Powder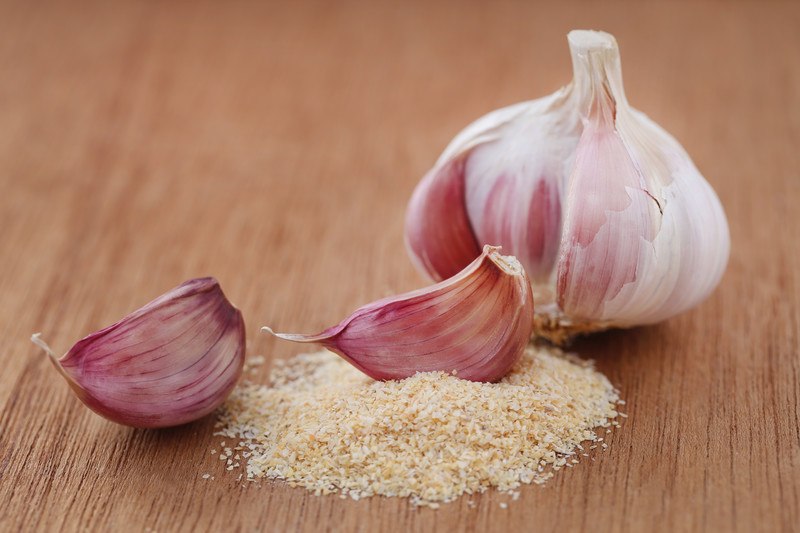 Garlic originated from Asia and one of its byproducts is garlic powder. It is basically the powdered form of dehydrated garlic. It is highly nutritious and contains compounds that help in improving cholesterol levels and reducing high blood pressure.
Garlic powder gives beef stew that hint of pungent spicy flavor – perhaps not as pungent and spicy as the fresh ones but since it's in powdered form, it is much concentrated.
Most dish has garlic on it and beef stew is no exception. Save some time peeling and chopping garlic and use garlic powder instead just like in this Chunky Beef Stew recipe.
Paprika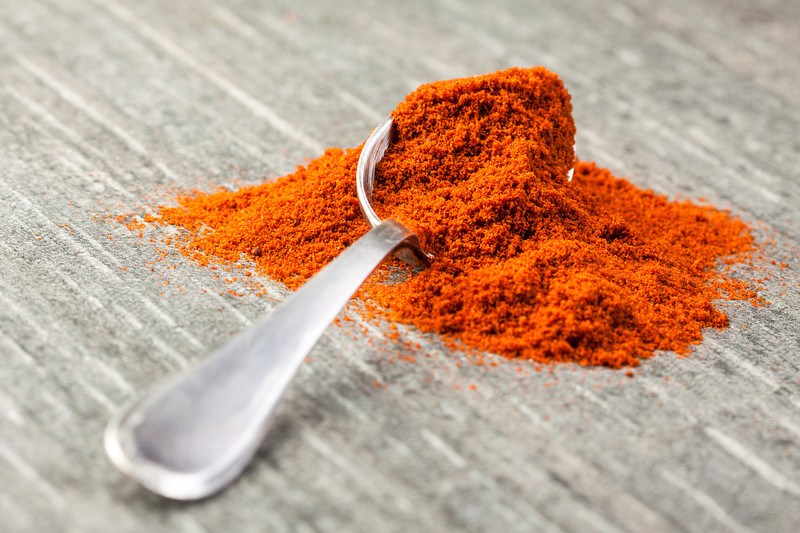 Paprika is the rich red-colored powder that came from grounding the dried fruits of the Capsicum annuum plant. These are from the sweater varieties which are milder and also contain thinner flesh. It contains antibacterial properties and beneficial compounds such as niacin and carotenoid antioxidants. It also has a good amount of Vitamin E.
Paprika in beef stew also adds to its rich color aside from the sweet and somewhat spicy flavor. Smoked paprika is also an option if you want that smoky flavor as well.
Here's a great Hungarian-inspired beef stew dish that uses paprika. The recipe says the cream for drizzling at the end is optional, but I say it's a must-try.
Cayenne Powder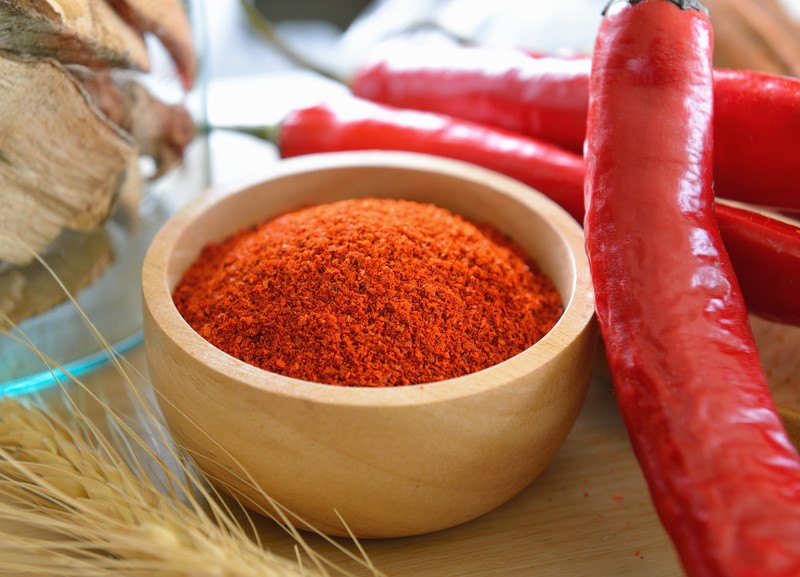 Cayenne powder is another red-colored powder made from dried and ground cayenne pepper. It is a type of Capsicum annuum that is red, skinny, elongated and has a curved tip. Cayenne pepper rates high on the Scoville scale (the method for measuring pepper's heat levels). It's rich in antioxidants like beta carotene, cryptoxanthin, Vitamin C, and more.
When used in beef stew, it gives the dish that earthy spicy taste. Those who prefer their beef stew quite spicy opt for cayenne instead of paprika – or both.
Check out this recipe from Food Network, Emeril's Beef Stew. See their beef stew seasoning mix and see if you can recreate it.
Ground Pepper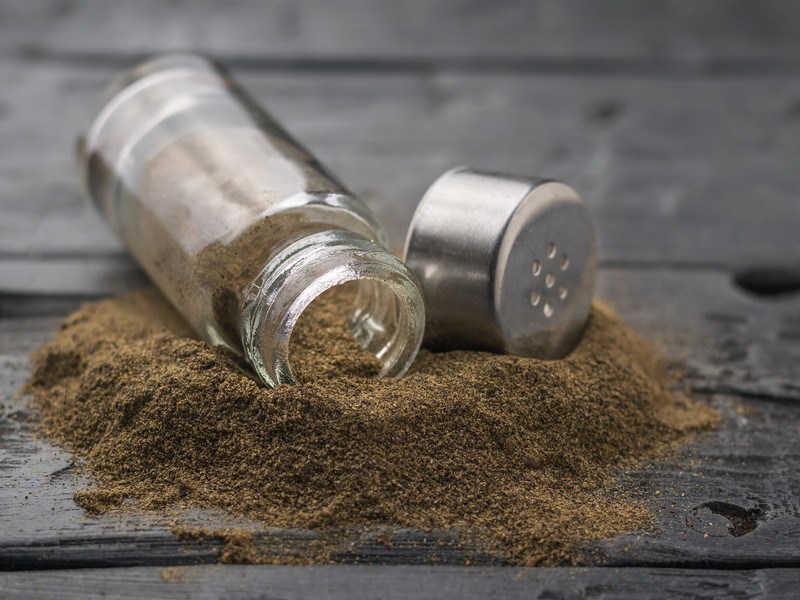 Ground pepper is the powder form of black pepper that belongs to the Piperaceae family. Its spicy heat comes from piperine that comes from the seed itself when it's cracked or ground into powder. It's known to be rich in antioxidants and even has anti-inflammatory properties.
Ground pepper is a good addition to beef stew dishes to give it that woody and somewhat citrusy flavor. It also pairs well with other spices.
Most beef stew recipe at the very least uses ground pepper as seasoning. In fact, for this recipe, Slow cooker Beef and Lentil Stew, salt, and pepper are the only spices used along with some herbs.
Onion Powder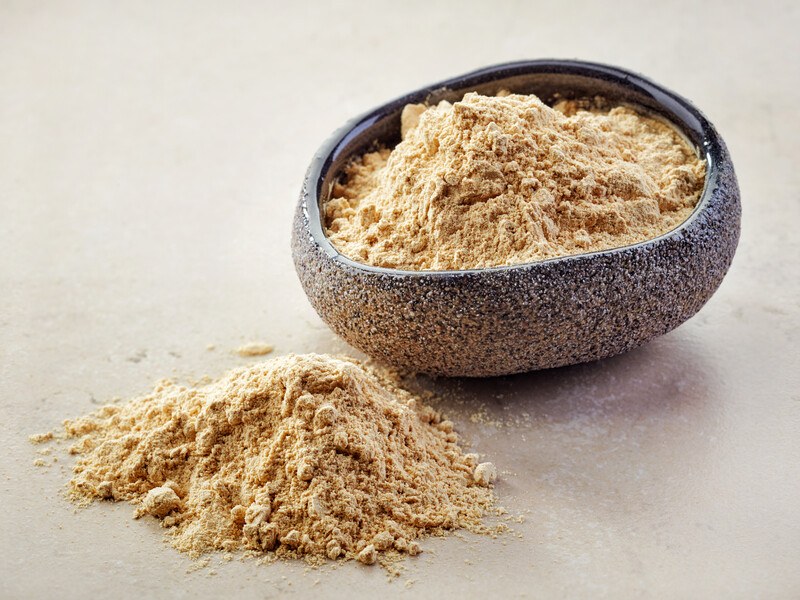 Onion powder is made by grounding dehydrated onion. While it may not exactly taste like the fresh ones it still has the flavor profile of onion. It has a sharp aroma with hints of sweetness. It's also a good source of potassium, magnesium, and calcium.
Though you should note that not all dishes that call for onion can be substituted with onion powder. If you're after the flavor only, sans the texture, then you're all good.
This Hearty Beef Stew recipe doesn't need to wait for cooler weather months to appear on your table. Whatever the season is, this beef stew dish will surely make your day.
Cumin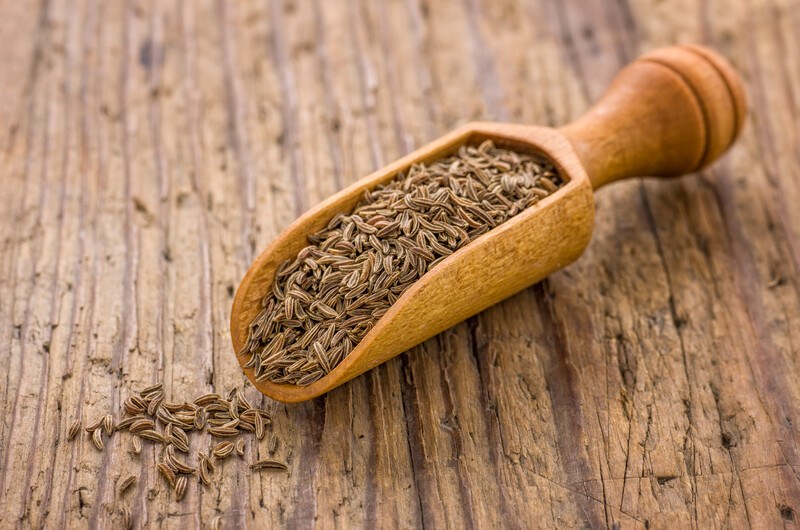 Cumin is the dried seed of a plant belonging to the parsley family called Cuminum cyminum. It appears yellow-brown, oblong, and ridged. It actually resembles caraway seeds. Cumin is high in iron and other beneficial plant compounds that can help promotes digestion, helps with diabetes, and improves blood cholesterol.
Cumin gives the beef stew a distinct earthy flavor and aroma with a slightly hot taste to it. It also pairs well with ground ginger and paprika.
See this beef stew seasoning combo at work with this Spicy Beef Stew with Carrots and Tomatoes dish.
Ground Ginger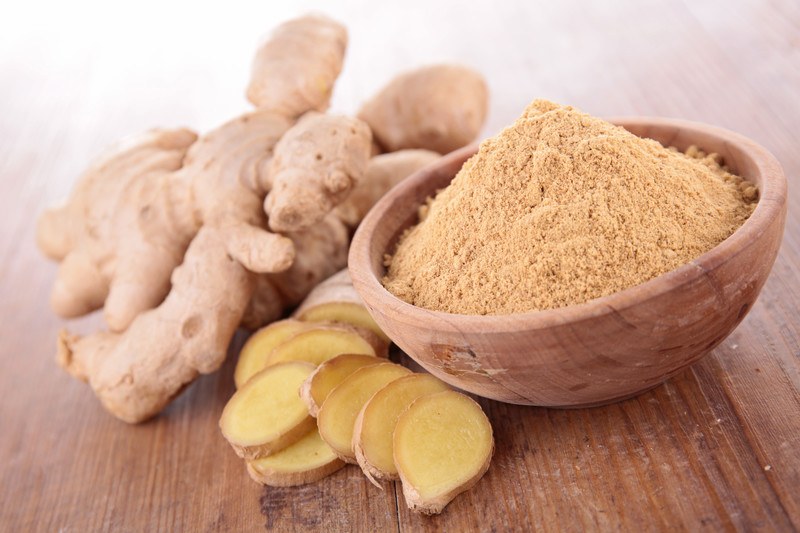 Ground ginger is the powdered form of dried ginger root that belongs to the family Zingiberaceae. It has unique compounds such as gingerol, shogaols, zingiberene, zingerone. It helps in relieving nausea, managing blood sugar, reducing muscle soreness, and even decreasing heavy menstrual bleeding.
Ground ginger's warm and spicy taste with hints of sweetness will give your beef stew a somewhat Asian taste.
A combination of fresh and ground ginger is used in this dish, Gingered Beef Stew, along with salt and pepper for seasoning.
Chili Powder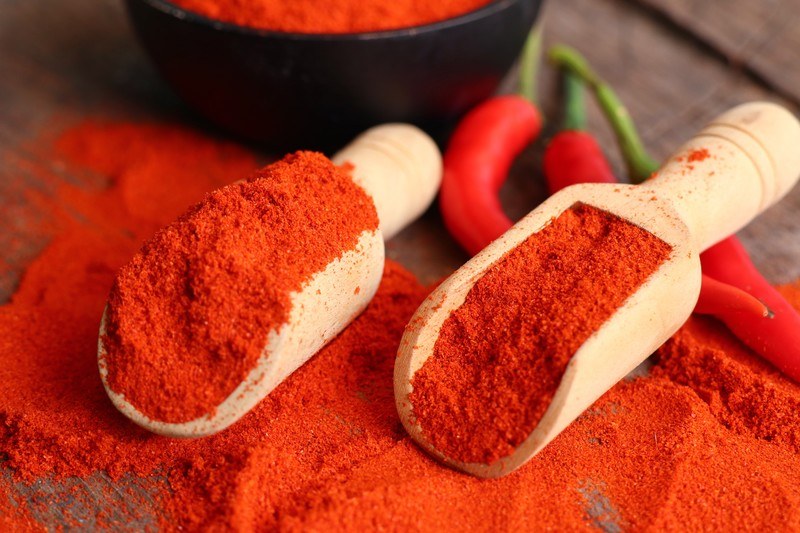 Chili powder is the dried fruit of one or more varieties of chili pepper in ground form. Chili powder blends or chili seasoning mixes contain a blend of chili powder and other spices. Chili powder contains vitamin C, iron, and fiber.
When added to beef stew, it does not only give the dish a spicy kick but also adds to its earthy flavor.
Here's a dish for you to try, Chili Beef Stew with Beans and Corn – it actually tastes like beef and bean chili.
Cinnamon Powder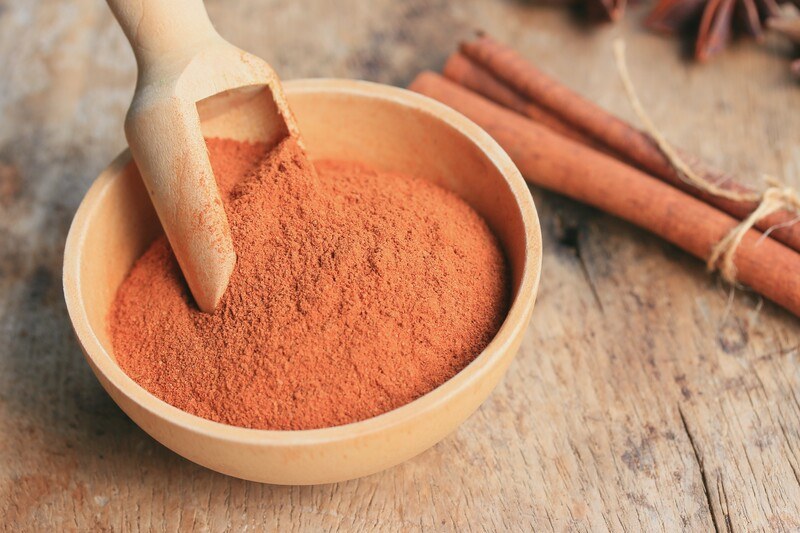 Cinnamon powder is the ground form of a cinnamon stick which is the inner bark of a tree spice belonging to the genus Cinnamomum. It has a stronger scent when in powdered form. Cinnamon has antibacterial and fungal properties and also helps in lowering blood sugar levels.
It's aromatic smell, with a somewhat sweet and woody taste adds another depth of flavor to your beef stew dish.
Cinnamon powder pairs perfectly with cayenne pepper in this recipe Sweet and Spicy Beef Stew. It's cooked in a slow cooker but feel free to do it on your regular stovetop. I also preferred searing the meat first.
Cloves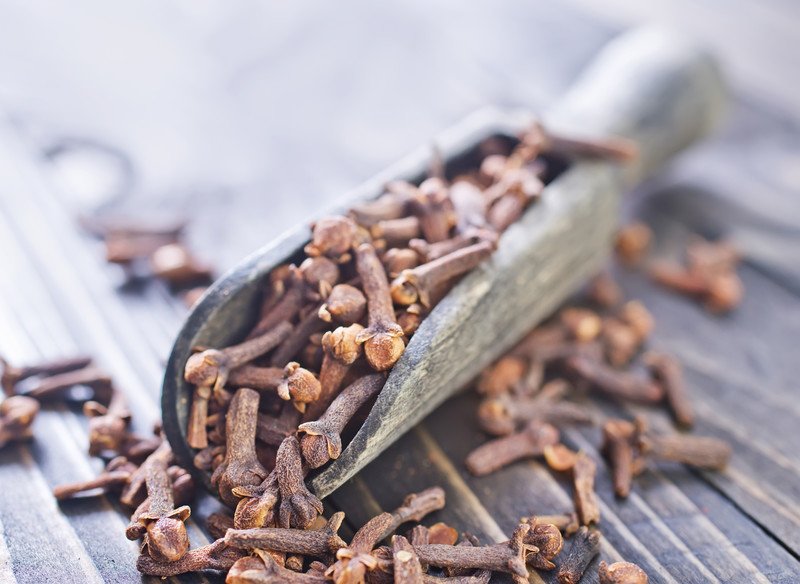 Cloves are actually the flower buds of a tree that belongs to the Myrtle family. It's mainly used in cooking but also has non-culinary uses in other parts of the world. It's a good source of nutrients and antioxidants.
Cloves in beef stew give the dish a somewhat sweet and bitter flavor. Cloves being also astringent with a decent amount of heat can add a layer of flavor to your dish.
This dish, Classic Beef Stew, used the ground form of cloves – so simply ground yours if you have the whole version – or simply substitute the whole cloves.
Fennel Seeds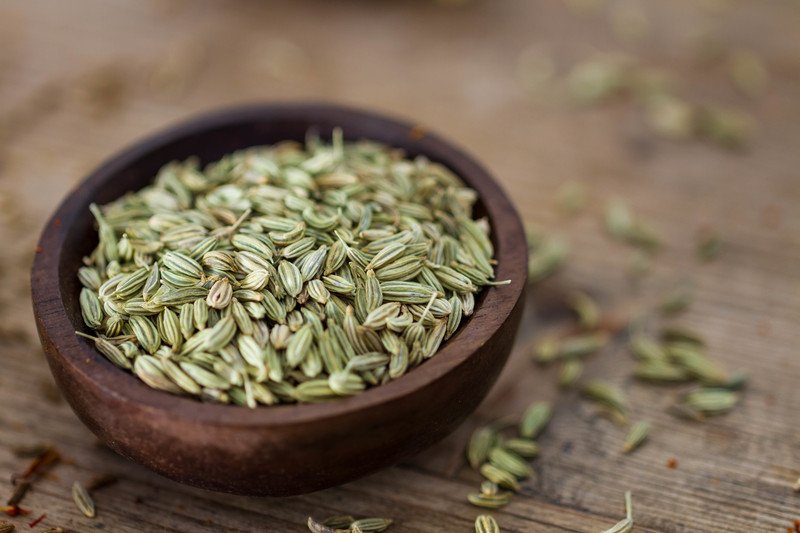 Fennel seeds are derived from a flowering plant species, fennel, which actually belongs to the carrot family. It is rich in antioxidants and nutrients, and may also contain cancer-fighting properties.
It has a licorice-like and slightly sweet taste which compliments a beef stews' richness.
See fennel seeds work with a cinnamon stick and star anise in this wine-laden French stew Boeuf Bourguignon-inspired dish, Braised Beef with Red Wine, Fennel & Cinnamon.
Star Anise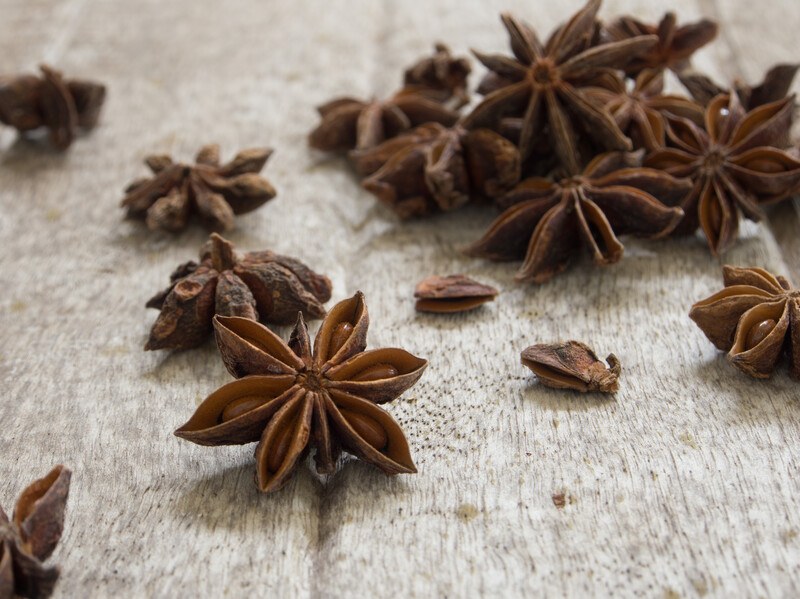 Star Anise as the name suggests is the star-shaped pericarps of the fruit Illicium verum. It closely resembles anise in flavor but interestingly enough, the two spices are not even related. Star anise is rich in antioxidants and Vitamins A and C.
Star Anise in beef stew compliments the other spices with its sweet and licorice-like taste. It also adds a warming and earthy taste to your dish.
Star Anise may not be the star in this dish, Chinese Beef Stew with Potatoes, but it sure made the difference. See the seasoning combo and see if you can recreate it so you can enjoy a succulent and aromatic beef stew.
Five-Spice
Five-spice powder is actually a spice mix that usually contains cloves, star anise, cinnamon, Sichuan pepper, and fennel seeds. It's rich in vitamin A, carotenes, pyridoxine, iron, manganese, and calcium.
Five-spice has a quite distinct licorice-like flavor. It's also sweet with a hint of peppery note. All of these adds to beef stew's warm flavors.
Try this Asian Beef Stew and see how five spice works wonderfully with star anise.
Cardamom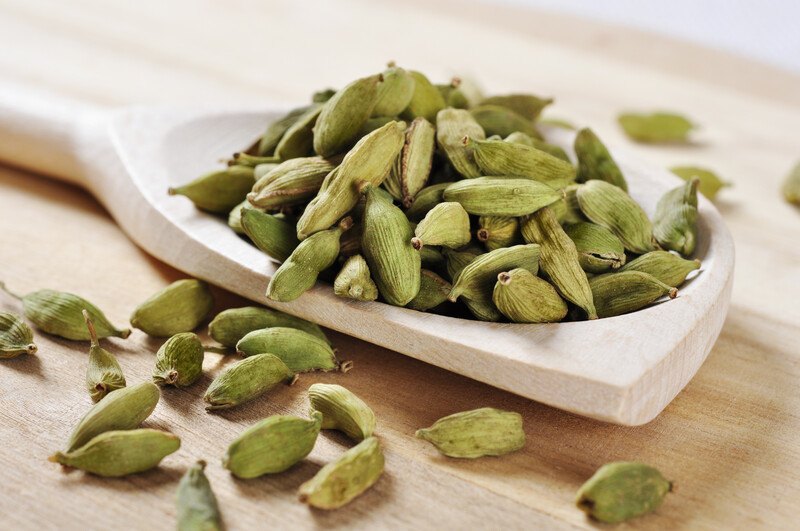 Cardamom is derived from the seeds of several plants belonging to the ginger family. Aside from cooking it is also used for medicinal purposes. It is rich in antioxidants and also contains diuretic properties.
Cardamom has a citrusy, minty, and spicy taste and an intense aromatic and resinous fragrance. Its addition to a beef stew dish absolutely adds another depth of flavor.
If you're looking for a fresh and light beef stew dish, then this Ginger Beef Stew with Cardamom recipe is a must-try.
Garam Masala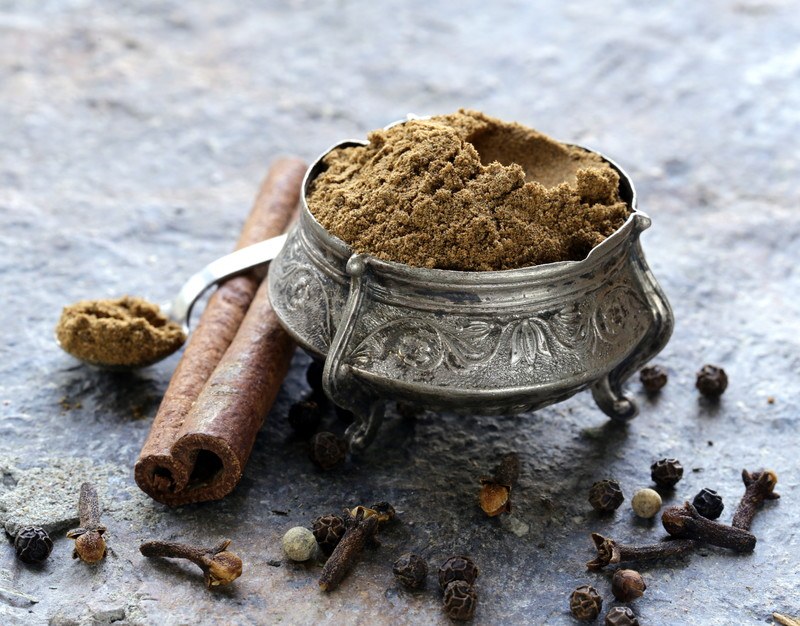 Garam Masala is also a spice blend that is widely used in Indian cuisine. The blend usually includes black and white peppercorns, cloves, fennel seeds, and bay leaves. Although it may appear similar to curry powder, garam masala is spicier, sweeter, and deeper in color. It is also a good source of antioxidants.
Garam Masala in beef stew definitely gives the dish an interesting flavor and color profile.
For an Indian-inspired beef stew, try this dish and see Garam Masala in action.
Sesame Seeds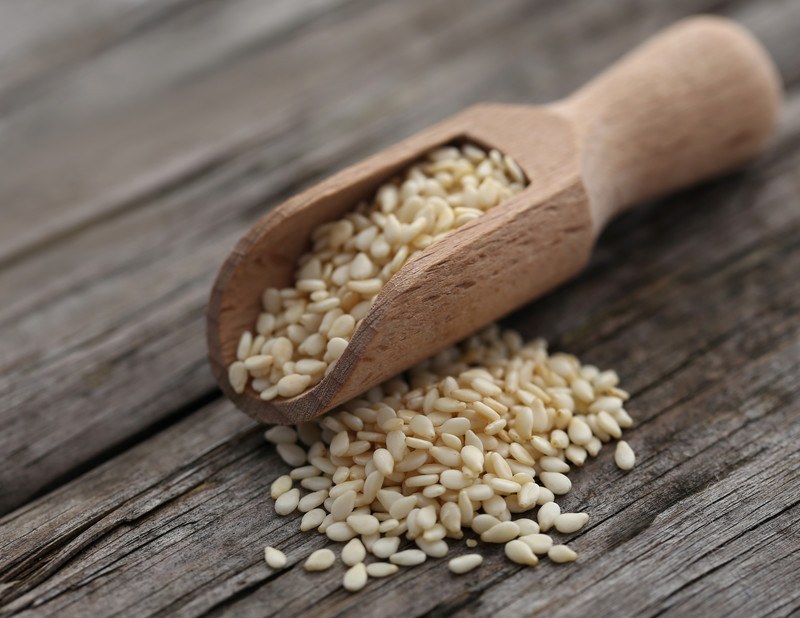 Sesame seeds came from the flowering plant Sesame. It belongs to the genus Sesamum and is one of the oldest oilseed crops in history. It's rich in antioxidants and also a good source of fiber and B vitamins.
Its rich nutty flavor with a hint of sweetness definitely compliments a beef stew dish. Quick tip, dry roast it first on a pan to release more of the flavor and aroma.
Here's a Spicy Korean Beef Stew recipe that uses sesame seeds. If you're craving an Asian-inspired beef stew then this one is a must-try.