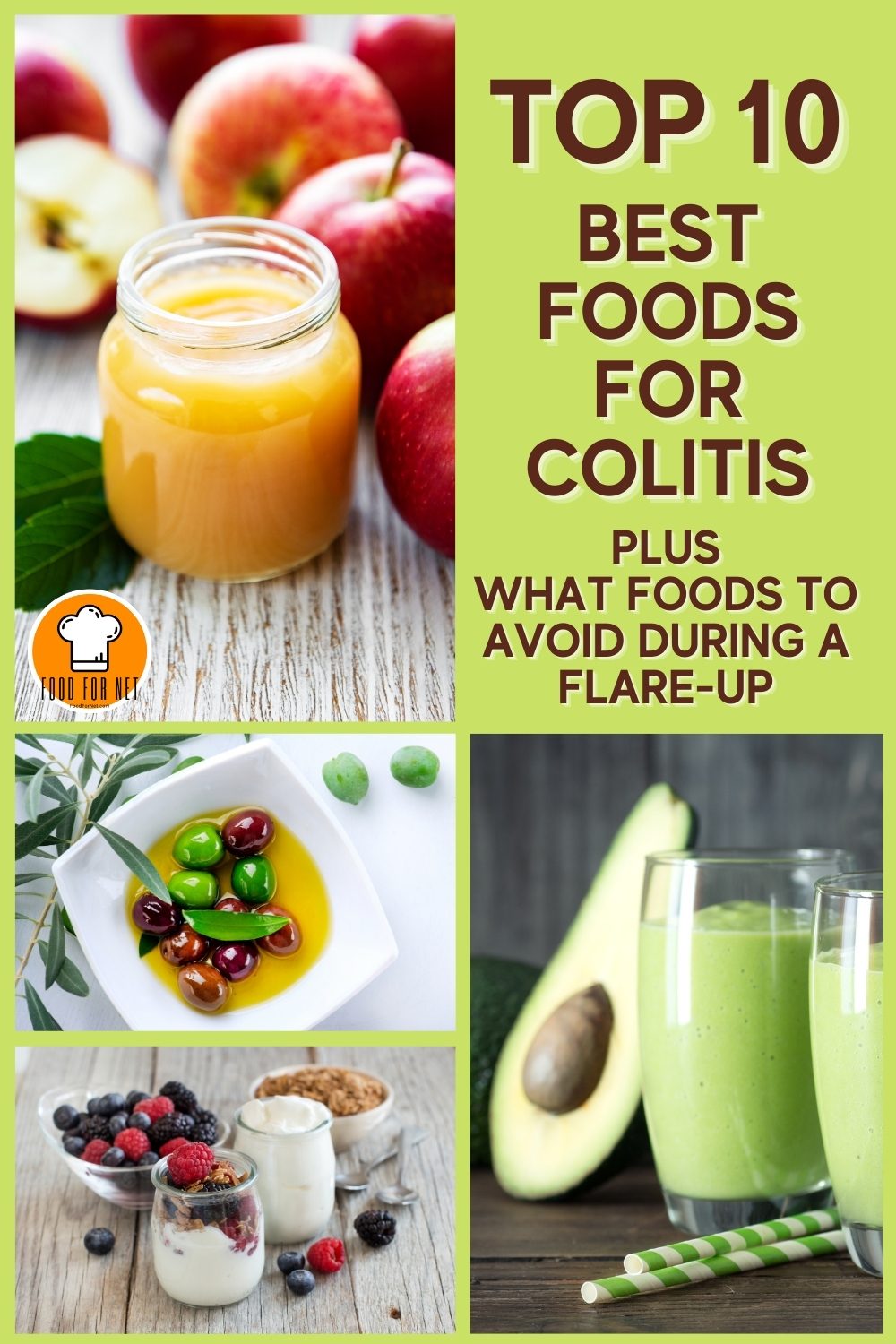 Have you been suffering from stomach cramps, constipation or diarrhea? Perhaps you are feeling fatigued lately and you have been losing weight without planning to. All these could be symptoms of colitis. Knowing the best foods for colitis can help you manage this illness.
Colitis is a digestive disease wherein the tissue lining of the large intestine or colon is inflamed. It is part of a group of illnesses called inflammatory bowel disease. Other diseases under these include Crohn's disease and ulcerative colitis. These diseases can affect 1 of 250 people in the country.
Both Crohn's disease and ulcerative colitis can affect anyone, but they are usually seen in young adults and even teenagers, usually from the age of 15-30. It also tends to run in families, so if a relative has it, there is a higher chance that you may have them too.
While they are both irritable bowel diseases, there are some differences between the two. Ulcerative colitis occurs only in the large intestine while Crohn's disease can affect the whole gastrointestinal tract. The former is also considered chronic and can be a lifelong disease.
If you have been diagnosed with either of the two, don't fret. There are many ways that they can be treated including medication. You can also make lifestyle adjustments to ensure that the quality of your life will not suffer.
The first thing you can do is to adopt a Crohn's disease diet. We have listed the best foods for colitis that you can incorporate into your daily diet.
Best Foods for People with Colitis
Eggs
Avocado
Skinless Chicken Breast
Salmon
Yogurt
Certain Vegetables and Fruits
Olives
Some types of fermented food
Turmeric
Applesauce
Eggs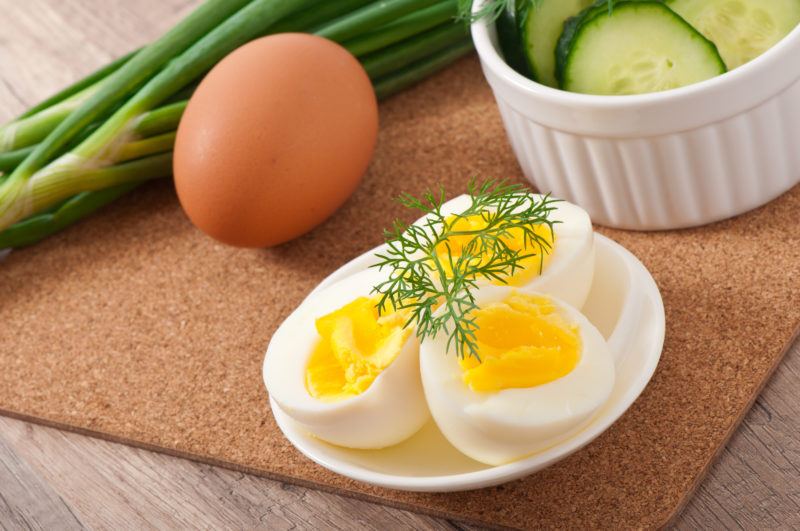 Eggs are perfect for a Crohn's disease diet or colitis diet. Not only do they contain a lot of nutrients, but they are easy to digest. They contain protein, vitamin B, and healthy fats.
They can be prepared in a variety of ways. You can have them fried, steamed, hard-boiled, or scrambled. You can also get creative with your eggs and enjoy them in other ways.
Avocado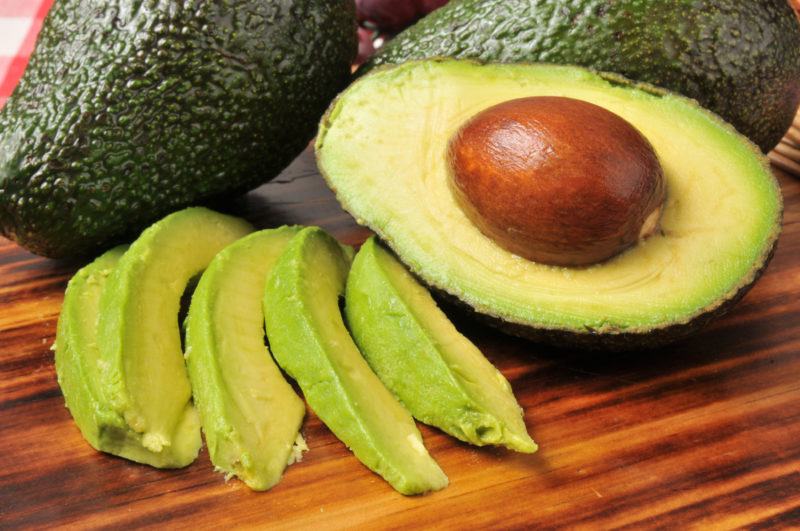 One of the biggest issues for those suffering from ulcerative colitis is malnutrition. Since diarrhea is one of the symptoms of this disease, people who suffer from them lose a lot of fluids and nutrients when their UC is active.
Some people also lose their appetite and do not eat enough. Others, meanwhile, do not eat too much because they want to keep their trips to the restroom to a minimum.
The good news is that avocados can help fight malnutrition. It is rich in both calories and nutrients, so you can gain back the weight you have lost too.
You can add avocados easily to your salad or just mash them and put them on top of your breakfast toast.
Skinless Chicken Breast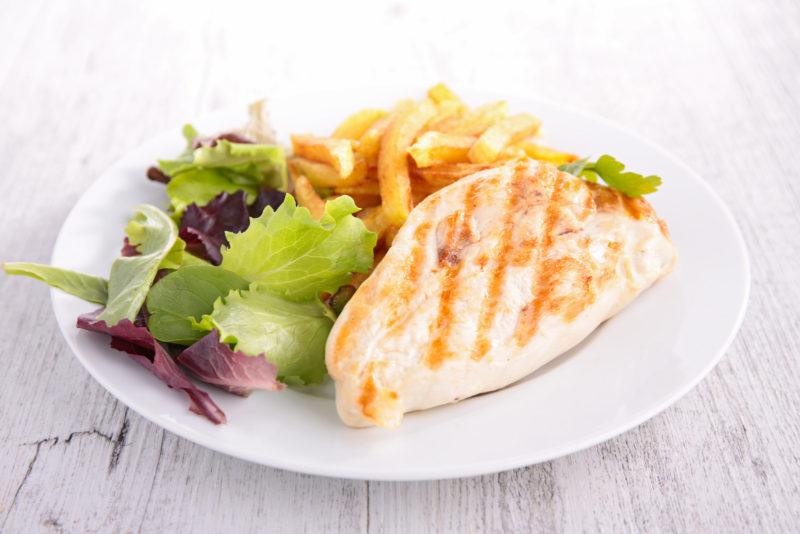 Lean proteins are a must for those with colitis. It's not fatty so it cannot trigger any flare-ups. But it is still a good source of protein.
But some people avoid chicken breast because they tend to become dry during the cooking process. If you want juicy and flavorful chicken, try this Poached Chicken in Tarragon Cream Sauce for your next dinner.
The cook time may seem long but trust when we say this is worth the wait. The meat is juicy and moist, with just the right amount of spice.
Salmon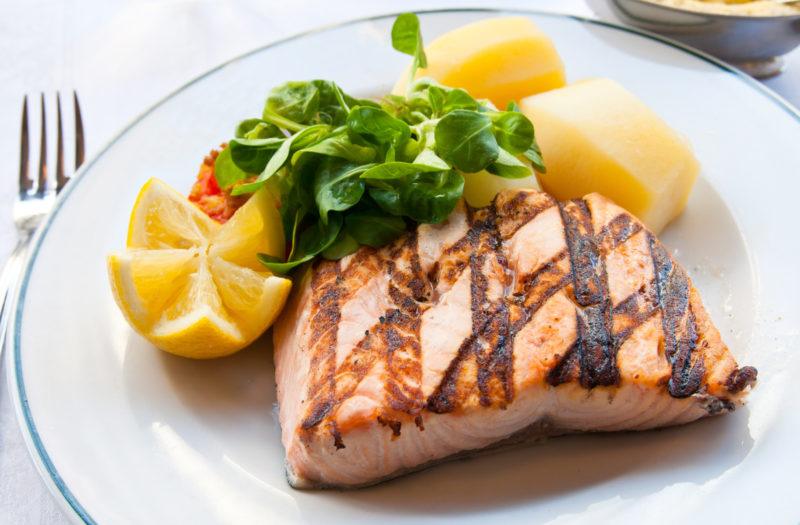 What makes salon one of the best foods for colitis is that it is a good source of omega-3 fatty acids. It might seem confusing because technically, fatty foods are not good for inflammation. But omega-3 is a type of good fat, and it has been proven to help reduce inflammation.
Aside from having anti-inflammatory properties, omega-3 fatty acids also offer other benefits such as reducing the risk of heart attack and stroke and lowering one's blood pressure.
Salmon is a versatile meat and there are many salmon recipes you can try so that you won't have to keep cooking the same recipe over and over again.
If you are not a fan of salmon, other types of fish like herring and mackerel are also good sources. Flax seeds, chia seeds, and walnuts are also rich in them. But remember that walnuts can be had to digest, so include them in your diet when you are in remission.
Yogurt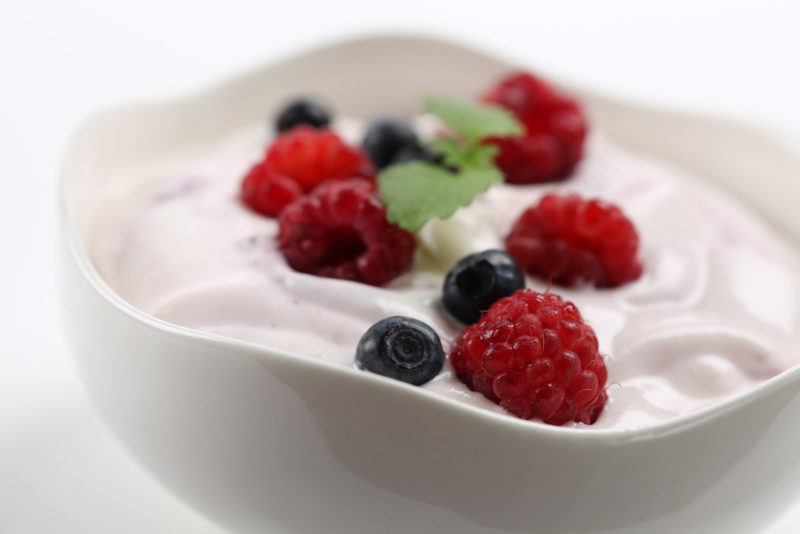 Because colitis and Crohn's disease affect the gastrointestinal tract, you want to eat foods that can promote digestive health. Yogurt, like other types of fermented food, contain probiotics.
The good bacteria contained in yogurt control the symptoms you feel during flare-ups. They can work in several ways to help with your condition. Aside from acting as a barrier against other invasive bacteria, a study shows that they are effective in causing remission and maintaining it too.
What's great about yogurt is that you can combine them with other ingredients to make it taste better. You can add them to your smoothies for a creamier texture. Or you can create a breakfast bowl and top it with some fresh raspberries and strawberries.
When buying, yogurt, go for the plain kind and just add honey or fruits to it to achieve your desired sweetness.
Certain Vegetables and Fruits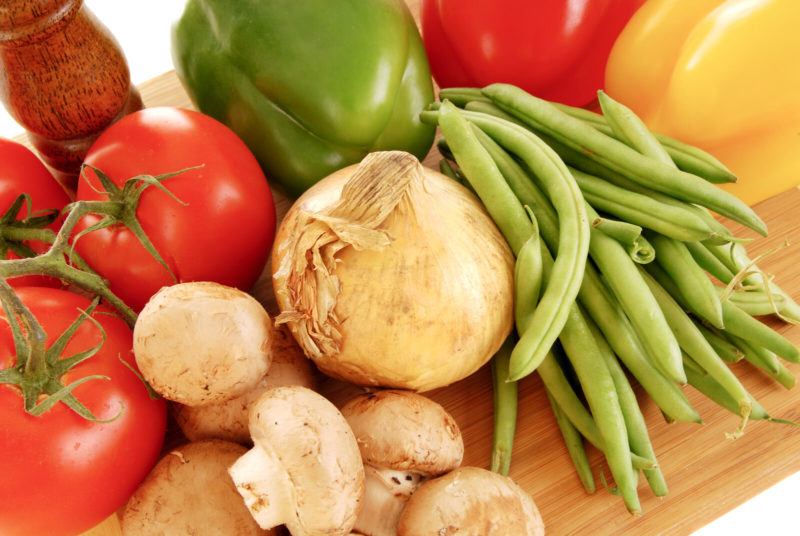 Because fruits and vegetables are rich in fiber, there are only some that can be included. First, make sure that the vegetables and fruits you have chosen do not have any seeds.
Another thing is that they need to be peeled. Uncooked vegetables and fruits should also be avoided. If you will cook them, make sure that they have been cooked until soft. You can have canned vegetables, just check to see that any skin is already gone.
Some fruits you can have include bananas and honeydew melon. For vegetables, cooked squash and potatoes are good examples.
It's important to always include vegetables and fruits in your diet so that your body can have the nutrition that it needs.
Olives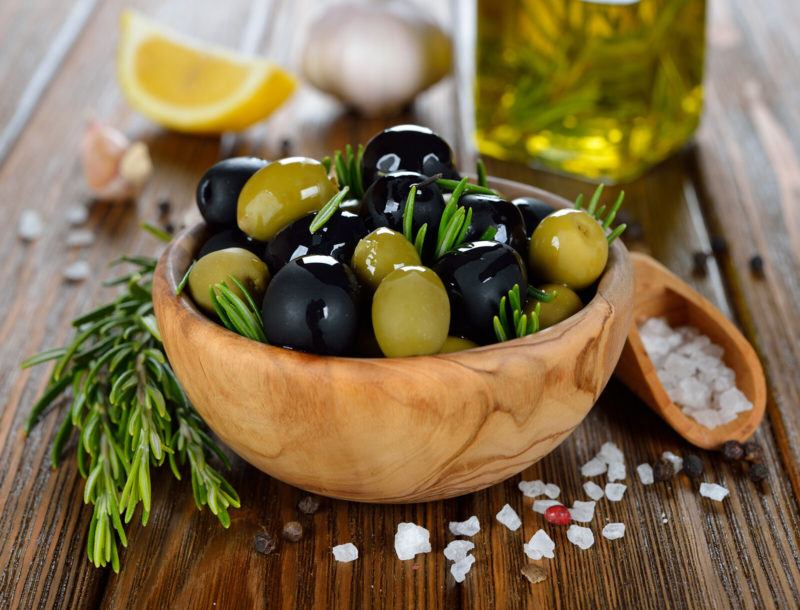 Olives and olive oil can also help people with colitis. Their fruits and leaves have bionephols, so they are loaded with antioxidants. These are anti-inflammatory and can help in treating IBD and ulcerative colitis.
Findings have also shown that people with a diet that are full of oleic acid are less likely to have ulcerative colitis in the future. These are found in olive oil, peanut oil, butter, and grapeseed oil.
Some Types of Fermented Food

If you are not a fan of yogurt, there are still plenty of foods that you can eat that are good sources of probiotics. These include some fermented foods like sauerkraut and kimchi.
If you are familiar with Korean food, you will most likely be familiar with kimchi, which is their version of pickled vegetables. The most common vegetables that are made into kimchi include Napa cabbage and radish. You can try to make your own at home or go to your local Asian store to buy.
It may be an acquired taste for some, but it can be paired with any type of meat.
Turmeric

If you like making curries, then you are familiar with turmeric. This bright-yellow orange spice is not only taste, but it also has many benefits. In fact, there are many cultures that have been using them for medicinal purposes for centuries.
The curcumin found in turmeric has anti-inflammatory properties, making it one of the best foods for colitis. Studies have shown that there is a lesser chance of relapsing for people who regularly include turmeric in their diet.
If you want to keep it simple, just add turmeric to your white rice to give it that added flavor. Another popular way of consuming them is by making turmeric tea.
But there are more ways to enjoy turmeric, such as adding it to your stir-fried dishes or even with your baked goods.
Applesauce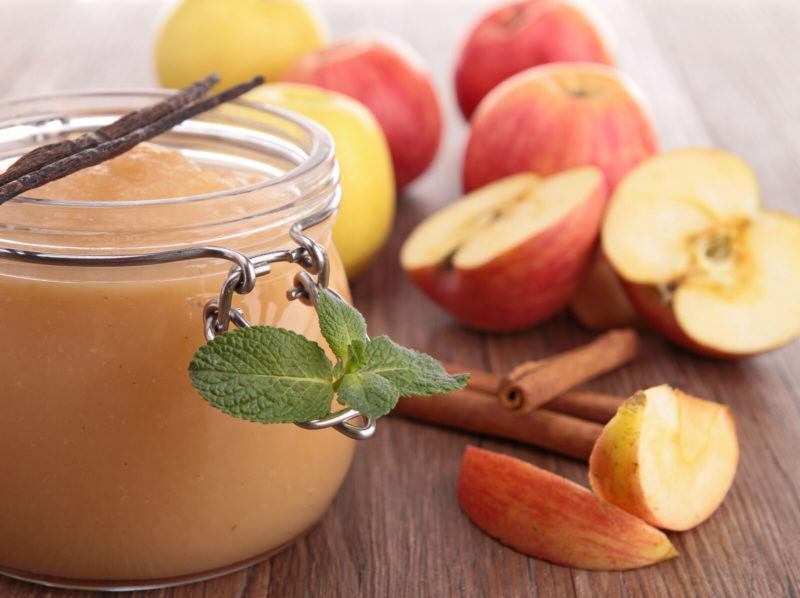 If you are experiencing symptoms of colitis, you want to eat foods that are soft and easy to digest. Applesauce is great because not only is it tasty but it will not cause irritation to your digestive tract.
If you do decide to add applesauce to your diet, make sure to get the unsweetened kind. If it has a lot of sugar, chances are your colon will become more inflamed.
If you have the time, you can make your own as it is quite easy to cook. Just peel and slice your apples once cook them in a little water. When they are soft enough, just puree them in your blender and store properly.
You can have them as is, or you can incorporate them in other recipes, such as this Chocolate Banana Applesauce Cake.
Foods to Avoid During a Flare-up
Now that you know the best foods to eat for colitis, it is also good to know what foods you need to avoid, especially when you are experiencing a flare. Many people go into remission and do not experience any flare-ups in several months, or even years. But flare-ups can still happen anytime so it is important to know how to manage your condition.
Some of the symptoms you may experience during a flare include diarrhea and abdominal pain. While the best thing to do during a flare is to follow your doctor's' instructions, there are still some things you can do.
One of the foods you should not eat during a flare-up is fiber-rich foods. Normally, we think of fiber-rich foods as healthy, but in the case of those suffering from colitis, it is not advisable.
A high-fiber diet will assure that your bowel movement will increase. If this happens, it can actually trigger a flare-up. Some of the foods that are rich in fiber include bread, pasta, and cereals.
Spicy foods should also be avoided, along with dairy, especially if you are lactose intolerant. Nuts and fruits are also not recommended unless they have been peeled (in the case of bananas), or the canned variety.
What you can actually do is to keep a food diary. Doing this will help you identify the foods that are actually triggering your flares. You can them make changes to that there is less chance of a relapse.
One more thing to remember during a flare is to always be hydrated. Your body may be losing a lot of liquid when your colitis is active, so drink plenty of water and other liquids like sports drinks to replenish what you have lost.