Since the onset of COVID-19, any type of respiratory infection has become a cause for alarm. People with the common cold had to be tested to make sure it wasn't the novel coronavirus, and the annual influenza outbreaks were overshadowed by fear of the pandemic.
One friend who has allergies wouldn't go out in public much, even wearing a mask, because going to the store with the sniffles garnered unpleasant stares and unkind comments. If you really got sick, that was worse. Having a cough or a raspy voice due to chest congestion meant that you just stayed home.
One interesting thing that came of the pandemic situation is that more and more people started looking for answers beyond teleconferenced visits with a doctor. Alternative health methods ranging from deep breathing and acupressure to vitamin D supplements and solitary hiking in the sunshine became all the rage.
Part of that interest turned toward herbal remedies. Surprisingly, many of those herbal remedies are also culinary spices, vegetables, and fruits. The best foods for chest congestion are already in our pantries, cupboards, and refrigerators, just waiting for us to discover that their uses extend far beyond their flavors.
Flavorful Foods To Fight Chest Congestion
Onions
Garlic
Cayenne and Chili Peppers
Ginger
Honey
Licorice Root
Lemons
Zinc-rich foods
Pineapple
Apple Cider Vinegar
Cinnamon
Onions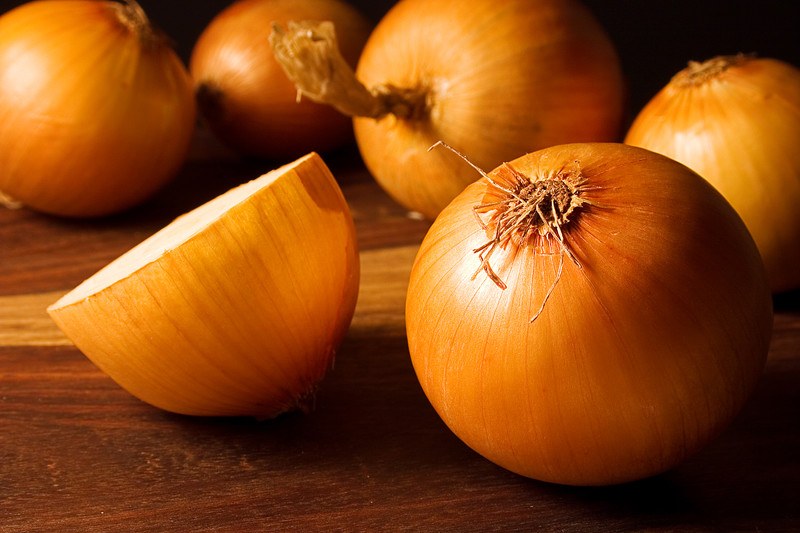 Onions are great for spicing up tacos and salads, and they're delicious in soups, stews, and casseroles, too. They're not just for eating, though. Onions have natural expectorant properties that make them good at fighting chest congestion.
One of the traditional ways of fighting chest congestion is to make a warm poultice out of onions. This is done by slicing an onion and simmering it in water for about ten minutes and then wrapping it in a towel and placing it on the chest of the affected person. After about ten minutes of wearing the poultice, the sick person can usually start coughing more easily and get rid of some of the congestion.
Besides poultices, some people make a syrup out of onions, garlic, lemon, and honey to eat. Taking an extract made from onions can also help break up chest congestion.
Garlic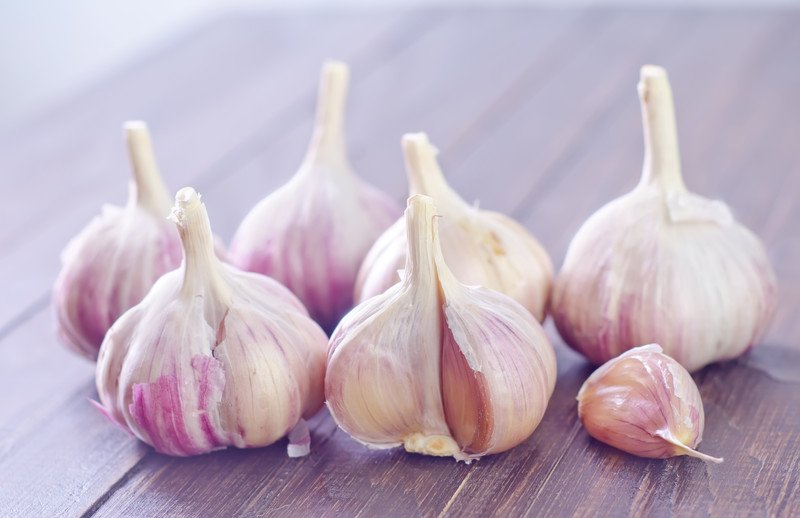 Garlic also has natural expectorant properties that can help break up phlegm and chest congestion. It's also got some great anti-microbial qualities that can help fight the germs responsible for chest congestion. It's been proven to be as effective or more effective at relieving congestion than pharmaceuticals in some cases.
One of garlic's key compounds is a chemical called allicin. Allicin acts as a powerful antibiotic, making garlic effective against viruses, bacteria, and fungi. It also helps reduce inflammation and alleviates asthma. Garlic also naturally boosts the function of the immune system.
Some people take garlic extract to break up congestion, and others are committed to using raw garlic. Raw garlic can be very potent, so it's important to be careful using it with small children. To use raw garlic, peel it and crush it, and then let it sit for about ten minutes to allow the allicin to build up. Then the raw garlic can be added to salads or other foods.
Cayenne and Chili Peppers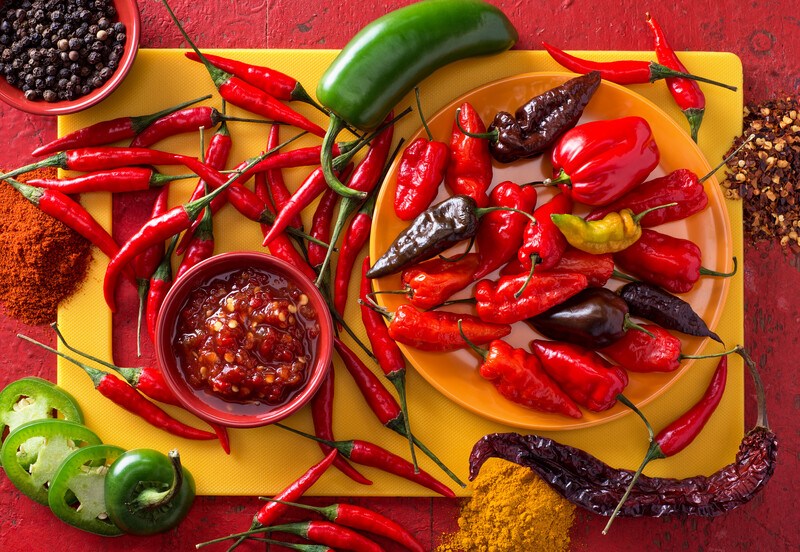 Cayenne peppers and chili peppers contain a compound called capsaicin. Capsaicin thins mucous, which can make it easier to cough up. These peppers especially useful for chest congestion when they're paired with garlic.
Cayenne peppers also help fight germs and prevent illnesses, and they're great for reducing inflammation. They can be added to teas, hot lemon water, or broths to treat cold and flu symptoms. Some people gargle with cayenne pepper to prevent laryngitis.
However, capsaicin compounds are also very hot. People should take care to not accidentally inhale dried, ground cayenne peppers, because the capsaicin can cause burning and short-term coughing, and nasal discharge. Eating foods with cayenne peppers in them could also cause heartburn or an upset stomach in people who aren't used to eating spicy foods.
As a side note, pepper sprays meant for self-defense contain large amounts of capsaicin compounds.
Ginger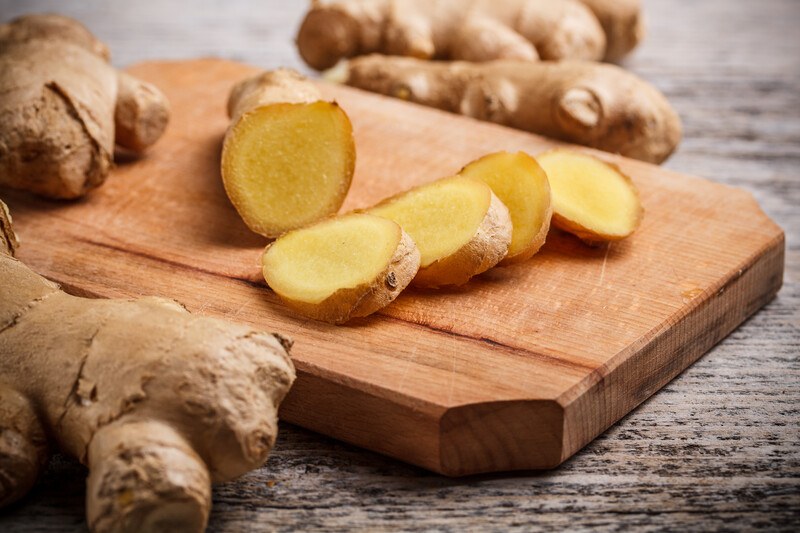 Ginger is a root herb that's well-known for spicing up Asian cuisine, as well as flavoring cakes and cookies like gingerbread. It's got a warm, zesty taste that pairs well with citrus flavors like lemon and orange.
For chest congestion, many people chew raw ginger or drink ginger tea. Its anti-inflammatory properties help remove toxins, and it provides several vitamins and minerals to help fight diseases. Dry, powdered ginger in a spoonful of honey is also known to help reduce the accumulation of mucous. Like onions, ginger can also be made into a wrap or poultice that can be used on the chest.
Make sure you always have ginger in your kitchen – for cooking and for quick congestion relief. You can of course simply order fresh ginger online so you don't run out of supply.
Broth and Chicken Soup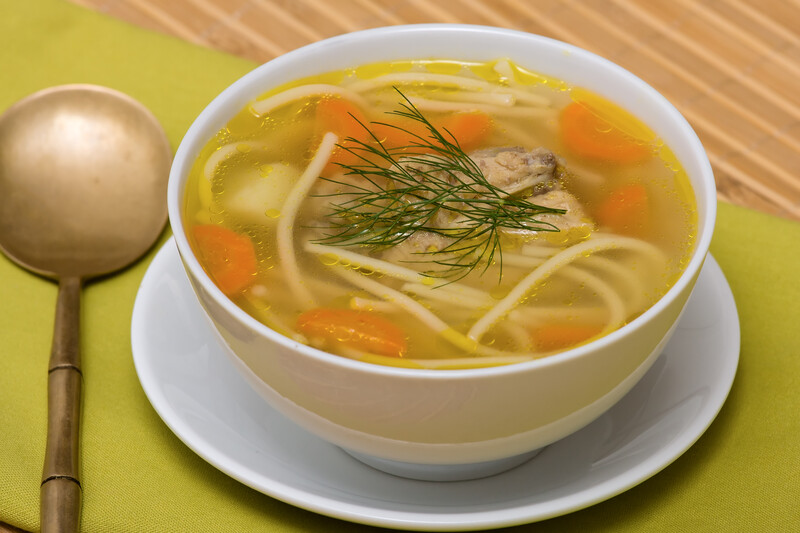 Chicken soup has long been regarded as one of the best home remedies for colds, bronchitis, and the flu. Some theories suggest that because it's hot food, chicken soup can help fight the effects of getting chilled, which is associated with catching colds.
Warm fluids like chicken broth also help thin mucous, and chicken soup has a mild anti-inflammatory effect. Some of this could be due to a compound called carnosine, which is found in foods like chicken.
There's another benefit of chicken soup: it's easy to add other congestion-fighting ingredients to it. Many chicken soup recipes contain onions and garlic, and a few ethnic chicken soups like Lugaw even contain ginger.
Honey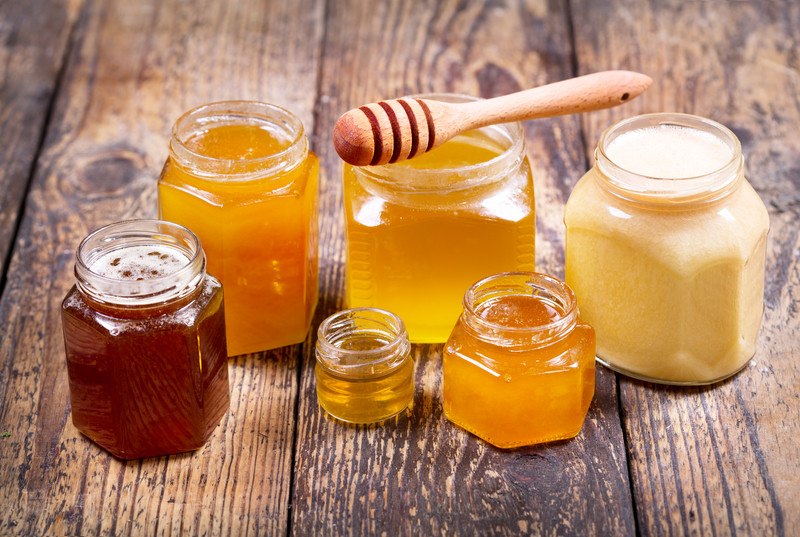 Honey is used in several types of home remedies, and many of them are geared toward lessening chest congestion. For example, many people mix honey and lemon juice in a cup of hot water to create a soothing drink that helps to thin mucous.
Honey is also useful as a syrup that garlic, onion, ginger, or peppers can be mixed into. This type of syrup can be taken by the spoonful or mixed into vegetable dishes.
One theory behind honey's ability to help with chest congestion is that its sweetness increases the production of saliva, which might lubricate the airways. It also helps reduce inflammation and break up mucous, so it pairs well with garlic. If you've got a bad chest cold, a Honey Garlic Chicken dish may be just what you're looking for.
Licorice Root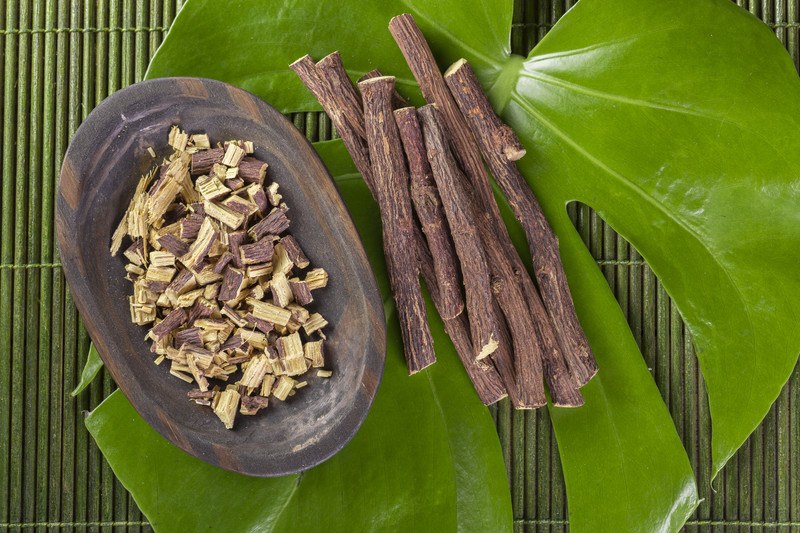 Licorice root comes from the plant of the legume Glycyrrhiza Glabra. It's one of the best foods for clearing mucous and for producing clear, healthy mucous rather than phlegm.
It has a strong, sweet flavor—in fact, its sweetness is 30-50 times stronger than the sweetness of sugar. This sweetness comes from a compound called glycyrrhizin. This root also has around 300 other compounds with medicinal qualities that have mostly antimicrobial and antiviral benefits, so it could help fight the germs causing chest congestion.
Licorice root is usually taken as a tea. Unfortunately, most licorice candies are now flavored with anise rather than licorice root, so they don't help out with chest congestion.
Lemons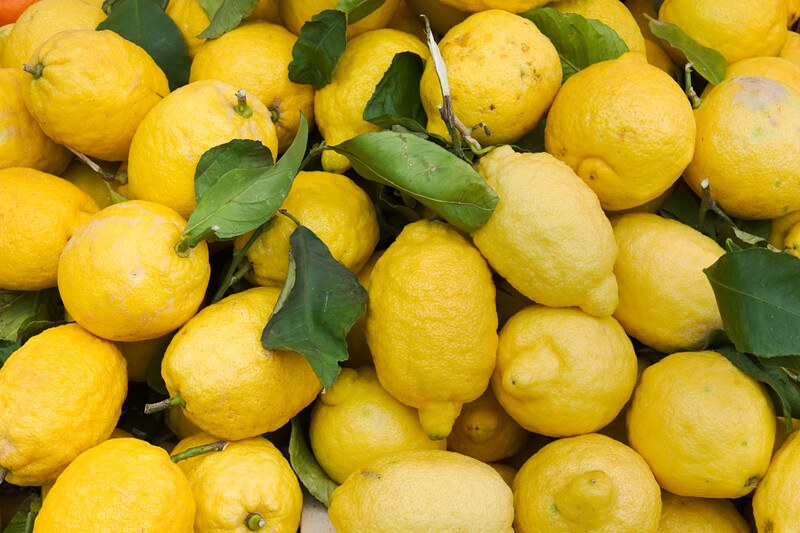 Lemons are packed with vitamin C, which boosts the immune system and helps fight diseases like colds and the flu. Including lemons in the diet could be as simple as squeezing a lemon slice into some water or over a baked fish dish. Lemon has a natural acidity that breaks up mucous, too, so it helps relieve sore throats and congestion.
Hot water with lemon juice and honey in it are one of the best-known home remedies using lemons. It also mixes well with garlic and chicken.
People using steam remedies to break up chest congestion might consider adding lemon oil or fresh lemon rinds to the water, along with eucalyptus oil or peppermint.
Zinc-rich Foods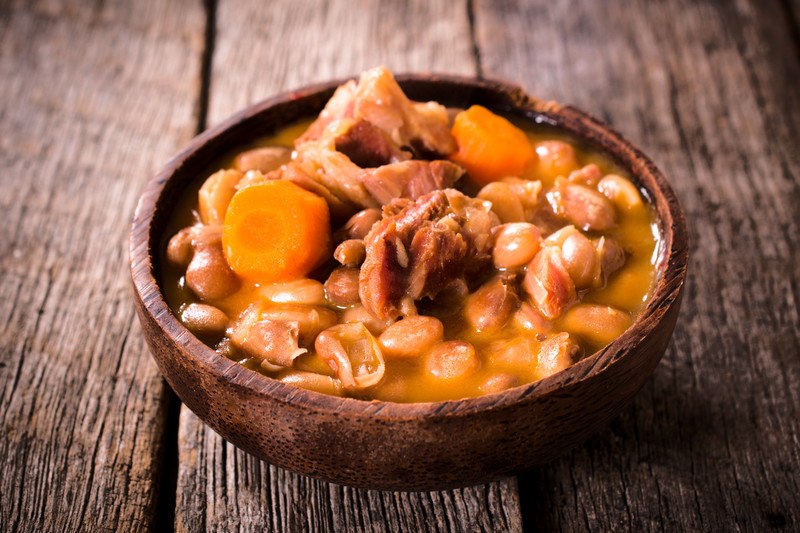 Zinc plays an important role in keeping the immune system healthy enough to fight off the germs that cause colds and congestion. The recommended daily dose is 11 mg for men and 8 mg for women.
Zinc is usually found in protein-rich foods. These include lean meats, poultry, seafood, beans, peas, lentils, nuts, and seeds. Usually, if you're getting enough protein in your diet, you're also getting enough zinc. However, some research suggests that taking zinc supplements when cold symptoms first appear can shorten the length of the cold, which could decrease the buildup of congestion.
For more zinc-rich foods, see our list here.
Pineapple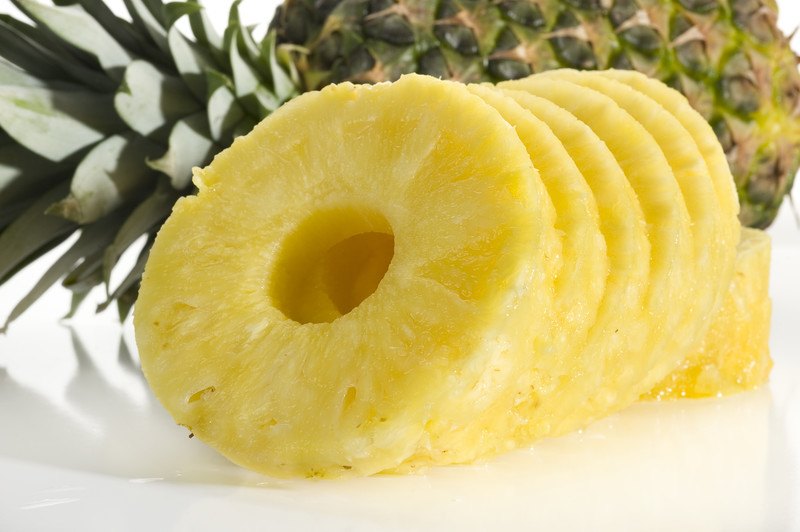 Pineapple contains a set of enzymes called Bromelain that have strong anti-inflammatory properties, and this could ease chest congestion by helping to open the airways. It also has some properties that help it break mucous up and expel it, and it's soothing for sore throats. One study showed that a mixture of pineapple juice, honey, salt, and pepper fixed cough symptoms five times faster than over-the-counter cough syrup.
Drinking pineapple juice could be an easy way to get fluids when you're suffering with chest congestion. It could also be great mixed into hot Asian dishes featuring onions, garlic, and ginger.
Apple Cider Vinegar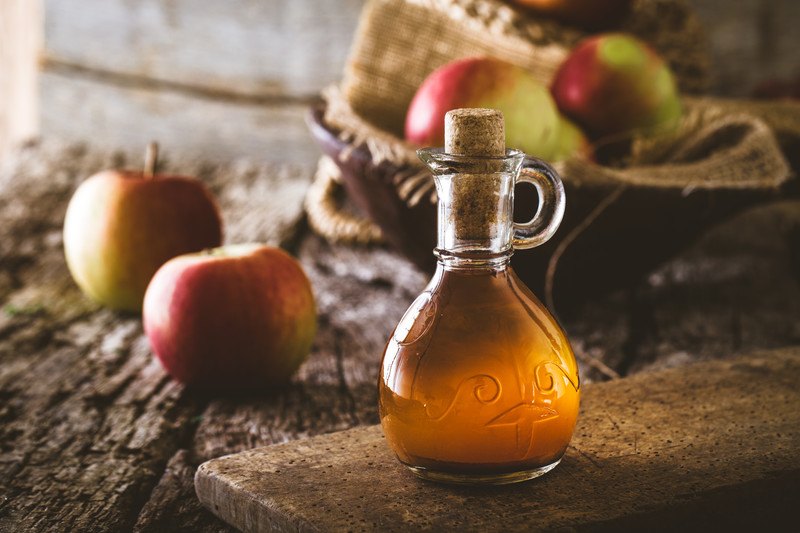 Apple cider vinegar has a number of health-boosting properties ranging from lowering blood sugar to increasing heart health. As far as chest congestion goes, apple cider vinegar has many of the same properties as some of the foods listed above. It's anti-inflammatory, which can help clear the airways. It also helps thin mucous, and it has antimicrobial properties that can help fight the germs causing colds and the flu.
Some people sip on apple cider vinegar diluted in water. Others use it in salad dressings, and you can sometimes find it in pickled products, as well. Apple cider vinegar can also be used for head congestion by rubbing the vinegar on and around the sinuses.
Cinnamon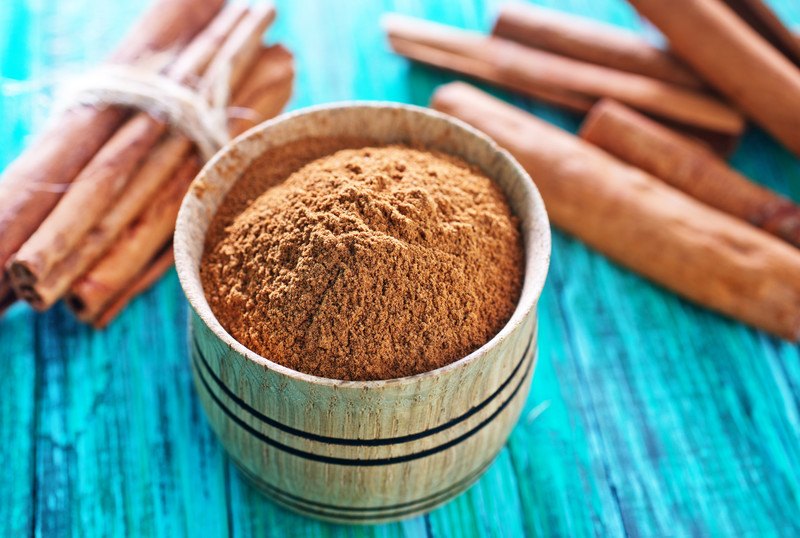 Like apple cider vinegar and garlic, cinnamon has a host of properties. It can help boost immune system functioning, and it can kill viruses, bacteria, and fungi. It's also helpful for keeping the blood sugar under control.
When it comes to chest congestion, cinnamon acts as a warming expectorant. It can actually break up phlegm and help expel it. One great way to get this effect is to make a warm cinnamon-ginger tea. It can be added to hot lemon water, too. Cinnamon can also be mixed into honey, and it can even be taken as a capsule.
Three Easy Meals For Fighting Chest Congestion

Now that you know the basic foods that can help fight chest congestion, do you know how to use them when someone in your household gets sick? Chicken soup is a go-to recipe for many people, but you can spice up the healing process in several ways. Here are three easy meals ideas that combine several of the foods from the list above to get you started.
IDEA #1: Honey-Garlic Chicken with lemon-glazed vegetables and baked apples sprinkled with cinnamon for dessert. This meal combines honey, garlic, lemon, and cinnamon to help warm and thin the mucous and help expel it. If you don't want to make a lemon sauce for your veggies, simply toss them in fresh lemon juice.
IDEA #2: Brew up some Lugaw. This chicken and rice porridge from the Philippines contains chicken, onions, garlic, and ginger for a strong, savory hot meal. Licorice root tea could make a soothing, sweet desert.
IDEA #3: Tacos make great easy meals almost anytime, but they can be especially helpful if you're suffering from chest congestion. Spice them up with more cayenne pepper, chili pepper, garlic, and onions. You could also serve them with pickled red cabbage made with apple cider vinegar or zinc-packed picnic salads made from beans.