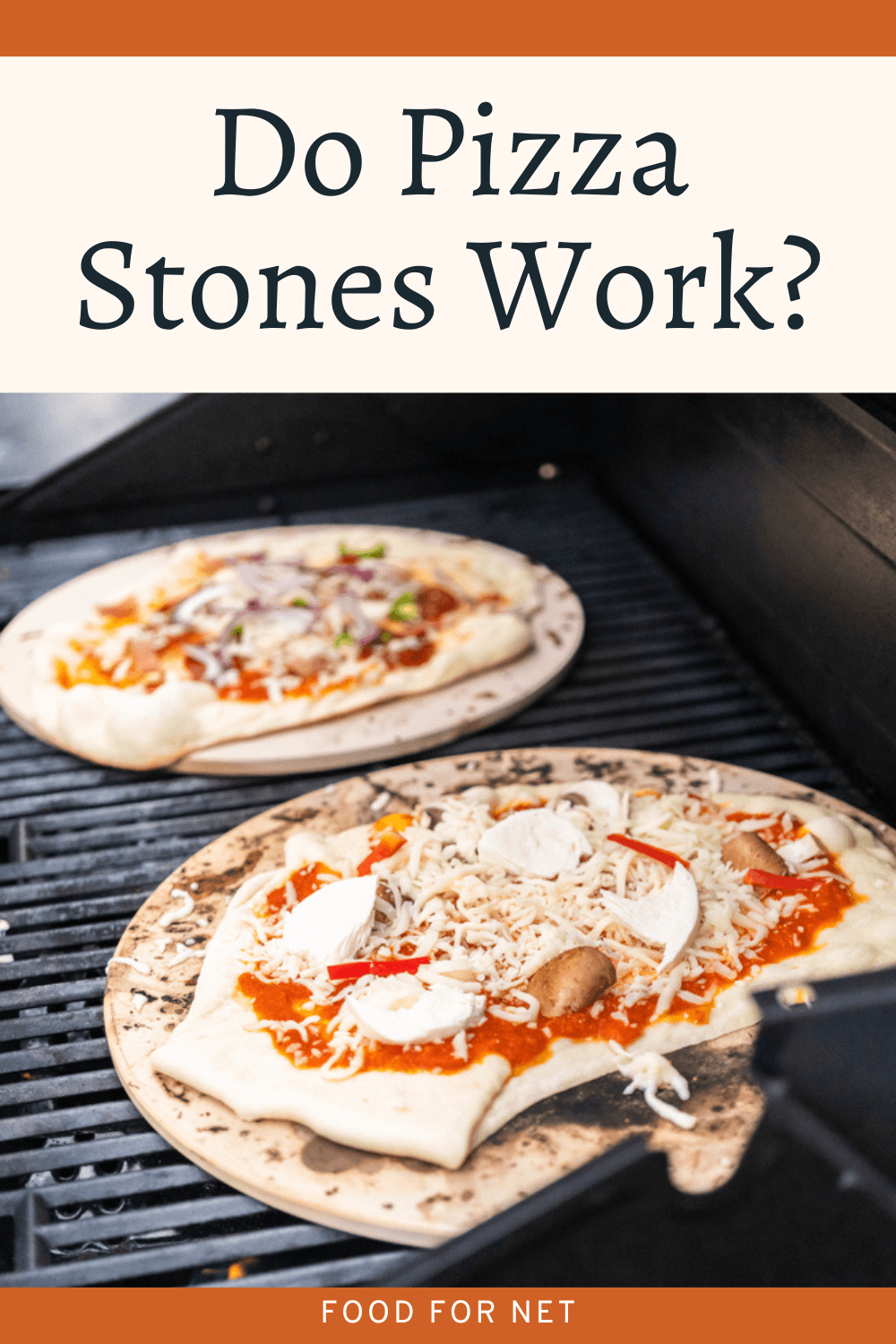 Making pizza in the oven is easy enough. We've all done it from time to time, but the pizza never turns out quite right, does it? Sometimes the crust is soggy or undercooked. Other times the crust is perfect, but some of the toppings are burnt. Pizza stones are often promoted as an ideal solution. They give you a better result than a regular oven and are much less expensive than a full pizza oven. So, do pizza stones work?
To answer that question, we need to talk about what happens when you make pizza in your oven. Part of the problem is the temperature. Regular ovens don't get hot enough fast enough, so you start to overcook the toppings before the base is ready. Precooked bases get around this problem, but they don't taste nearly as good as the real thing.
Pizza stones aim to change the equation. They can reach and maintain higher temperatures than a regular oven, which improves cooking time and leads to a better pizza. They're also more affordable and practical than buying a pizza oven.
At least, that's the theory. There's some debate about whether pizza stones are truly worth the hassle.
P.S. Whether you use a pizza stone or take some other approach, you're going to want some delicious pizza sides to go with your meal.
Do Pizza Stones Work
What Are Pizza Stones?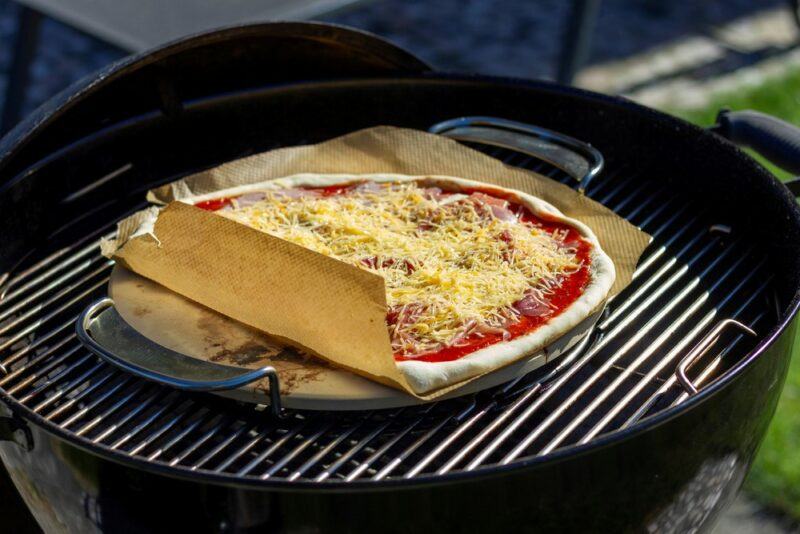 Let's begin with pizza stones themselves and the theory behind them. The name says it all, really. Pizza stones are simply large and flat stones that can be used to cook pizza. They're normally placed on an indirect heat source, like a barbecue grill or in the oven.
The stones are carefully designed to heat up quickly and retain their heat.
This is crucial as your home oven only gets to around 500°F or so. It also rapidly loses temperature whenever you open the door. That includes opening the door to get your pizza in there.
In contrast, true pizza ovens get to temperatures of 1000°F or so. This temperature remains much more consistent, helping pizzas to cook evenly. So, it's not surprising that you can't easily replicate these pizzas in your home oven.
Indeed, regular home cooked pizzas often end up with a soggy base that sometimes isn't even completely cooked. You might also overcook the toppings in the process.
A pizza stone gets much hotter and is heating your pizza from the base. This helps to give your pizza a crispy and fully cooked crust, without burning the toppings.
Many pizza stones also absorb moisture. This reduces the risk of a soggy pizza and helps maintain the right temperature.
Types Of Pizza Stone
Pizza stones are all designed to improve the quality of your pizza. However, their features and effectiveness vary depending on the type you choose.
Ceramic Pizza Stones
These are great entry-level pizza stones, as they're inexpensive and easy to use. Many even have handles for lifting and carrying.
They don't remain as beautiful as they first look though. The oils from your pizza will start to stain the surface. No amount of washing will reverse that process.
Ceramic pizza stones are normally designed for the oven only. They're heat sensitive, so you'll need to start with a cool oven and keep the stone in there as the temperature builds.
These stones are absorbent, so you'll need to be careful about cleaning them. It's best to just remove any debris and then rinse with water. Cleaning products are likely to get partially absorbed into the stone, giving you soapy tasting pizza next time. Who wants that!?
Flametop Ceramic Pizza Stones
These are still ceramic stones. The difference is simply a coating of enamel, which is often colored.
The enamel makes the stones look better and increases their heat resilience. As such, they can often be used on the grill. They're easier to clean too, as you can often use cleaning products and even put them in the dishwasher.
Cordierite Stones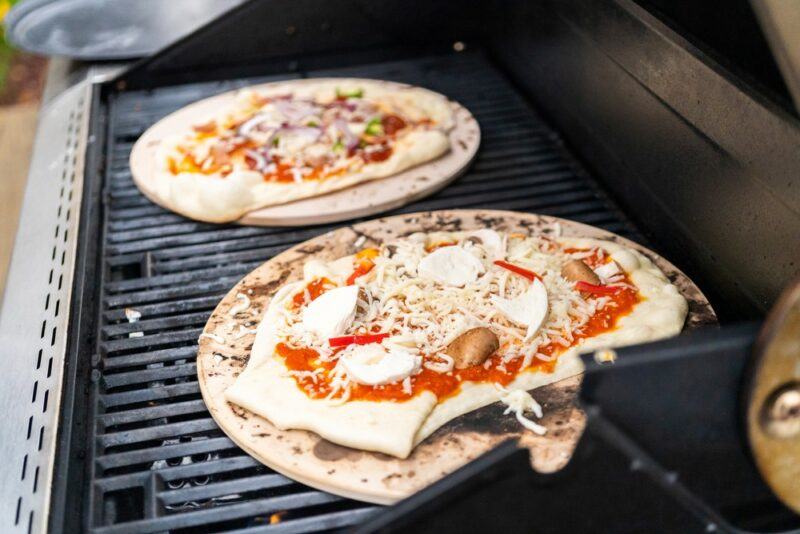 These pizza stones are the next step up. Cordierite itself is a durable mineral that resists temperature changes. As such, cordierite stones are better at handling dramatic shifts in temperature. They're the perfect choice for the grill.
While these are more expensive than most ceramic stones, they're worth the investment for any true pizza lover.
Sometimes cordierite stones go by other names – like thermarite. That is a trademarked term from Cast Elegance that seems to refer to the way they've treated their cordierite.
Island Grillstone
Island Grillstone deserves a special mention. This company uses porous volcanic rock to create grilling stones. According to the marketing, the stones help to retain moisture, flavor, and nutrients, while making the grilling experience less messy.
However, the products aren't designed as pizza stones and don't retain heat in the same way. They're also fairly heavy and crack easily.
While many people love Island Grillstone for regular grilling, the stones don't seem worth it for cooking pizza.
Cast Iron 'Stones'
These products are cheating slightly, as they're made from cast iron rather than stone. Still, the principle is the same and you'll still end up with an amazing pizza.
Cast iron actually works better than a traditional pizza stone in some ways, as it transfers heat faster. It also handles heat better and isn't likely to crack.
One catch is the weight, as cast iron pizza stones are incredibly heavy. You also need to care for the pizza stone carefully, just like you would a regular cast iron skillet.
You can use these stones for other types of cooking too. However, you'll need to be careful, as the high heat can easily burn the base of breads before the interior is cooked.
Pizza Steel
Then there's pizza steel (also called baking steel). These often come in sheet form rather than circular, making them more versatile.
Like cast iron pizza stones, baking steel heats up incredibly fast. This can lead to much better pizza than a traditional pizza stone. However, the steel is heavy and needs to be carefully cared for.
Do They Pizza Stones Actually Work?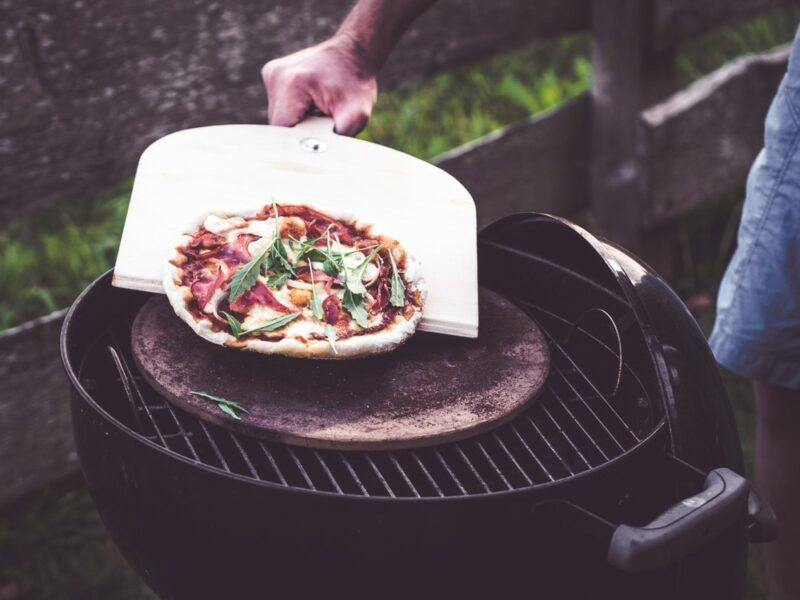 For many people, myself included, pizza stones are amazing. They really can produce better pizza, particularly if you're focused on thin crust pizza, rather than the thicker American crust style.
This difference is important, as thin crust pizzas turn out the best with high heat cooking.
Why so many complaints then? One reason is that pizza stones are quite finicky. You need to let them come to heat and then basically 'recharge' them every so often if you're making many pizzas. There are other important approaches too, which we'll talk about these shortly.
The finicky nature of pizza stones means that it's easy to get them wrong. Some people choose the wrong size for their oven or don't heat their stone up enough before using it.
Such approaches produce inferior pizzas. Some people assume the problem is the pizza stone, write a bad review, and get rid the stone. Honestly though, pizza making is an art – especially if you're using a pizza oven or a pizza stone.
It takes time and patience to get consistently good pizza.
What Are You Looking For?
It's also important to be realistic with your pizza stones.
For one thing, the stones work best if you're trying to make crispy Neapolitan style pizzas. These normally have a thin base and are meant to be crisp. The style is hard to pull off in the oven, but pretty easy when you're using a pizza stone.
Other styles can still work with a pizza stone, especially if you find a good recipe. However, you may notice less of a difference in your pizza if you're working with a thicker crust.
Also, it takes time to master the art of making pizza on your pizza stone. Your initial pizzas mightn't be nearly as good as they could be. Stick with it though. Time, patience, and plenty of experimentation should improve your results.
Finally, remember that this is a pizza stone, not a pizza oven. You're not likely to get the amazing results of professional chefs using authentic pizza ovens. So, notch your expectations down a bit. Your pizzas should be better than anything you make in a regular oven, but not earth shatteringly so.
How To Get The Most Out Of Your Pizza Stone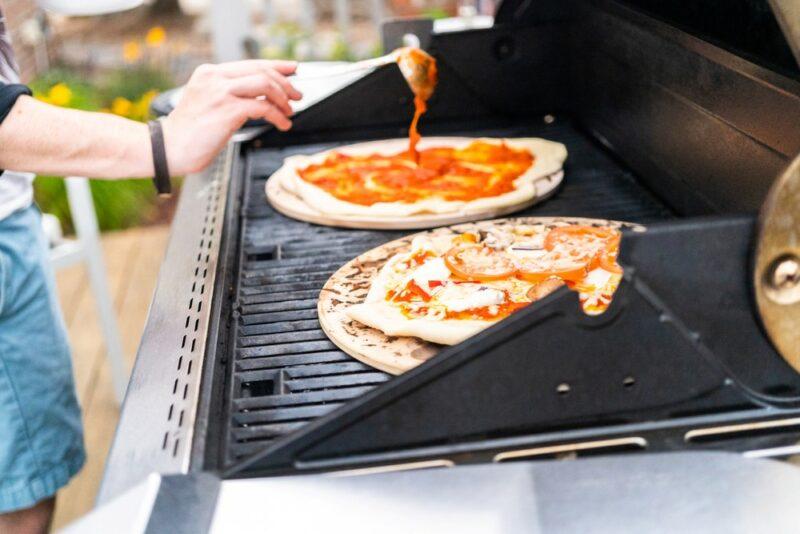 Choose The Right Pizza Stone
First, the stone you choose will make a huge difference to your finished pizza. Some types work well in an oven, but can't tolerate the high temperatures of a grill. Others can be used just as easily on a grill or in an oven.
If you're going to grill with the stone, you'll need a resilient product. Thankfully, some are designed to be used on a grill and will withstand higher temperatures than other types.
You'll need to think about the size of your pizza stone as well. The stone must be able to physically fit in your oven (or on your grill) and also allow enough air flow. The airflow requirement means that the stone can't only just fit. There needs to be plenty of space around it.
Pay particular attention to the depth of your oven versus the stone you're considering, as this is where people often come unstuck.
Interestingly, pizza stones aren't always round. There are also square ones, which work better for some ovens and grills. A few have a raised edge to help keep your pizza in place. This stops you accidentally pushing the pizza off the stone (which is surprisingly easy to do!).
Watch The Temperature
You'll need to take some care with your pizza stone to stop it from cracking.
A key aspect of this is to pay attention to temperature. Direct heat or very high temperatures can easily crack the stone. The same is true if you cool or heat it too fast. Doing everything gradually helps a lot.
Pizza stones designed for the grill should be more resilient than oven-focused ones. If in doubt, look at the manufacturer's instructions. These will tell you what the stone can tolerate and what it can't.
Preheat The Stone
While we're on the topic of temperature – don't forget to preheat the stone. This is an essential step.
By preheating the stone, you're giving the pizza a blast of heat right from the beginning, which helps it to crisp faster.
Understand How To Clean It
Most pizza stones shouldn't be cleaned with soap and water. Doing so will make your pizza taste weird and risks ruining the stone.
Instead, you're mostly using a cloth and scraper to clean the stone, then possibly rinsing it with water. Most manufacturers will provide care instructions for the stone. If there aren't any, try looking online. You should be able to find instructions for similar stones.
Start With A Pizza Stone Recipe
Rather than starting cold with a pizza stone, try relying on a recipe. This means looking for one specifically designed for the type of pizza stone and cooking approach you're taking.
The best recipes won't just tell you how to make the pizza dough. They'll give you plenty of extra details, like how hot to make your grill or oven, how thin to roll the crust, the types of toppings to use, and how to tell when the pizza is ready.
They may give you tips and tricks too, like teaching you how to stop the pizza from sticking to the stone.
Some pizza stone companies will provide recipes when you buy their product. Others may have recipes on their site. Such recipes are ideal, as they're often designed for the exact pizza stone you're using.
Get The Right Equipment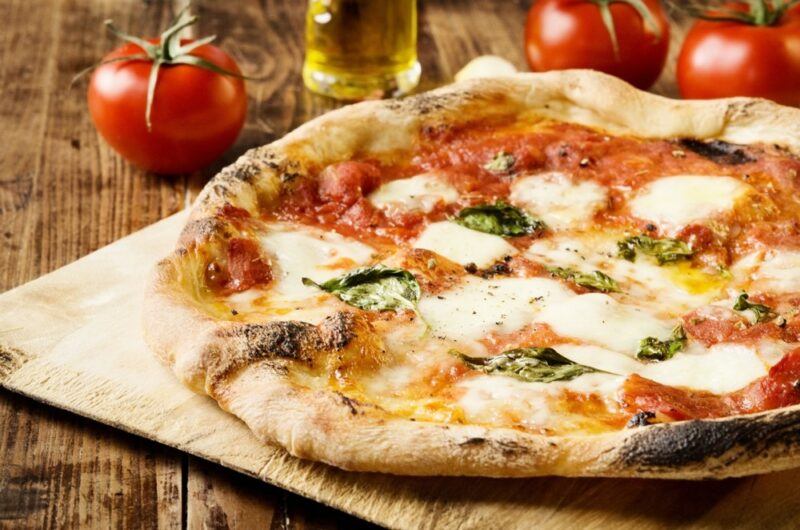 The pizza stone on its own won't be enough. At the very least, you'll need a pizza peel to get the pizza from the stone to the serving platter. Pizza peels aren't expensive, although it takes a little to get the knack of them.
You may also need some brushes to help clean the stone. These help a lot. After all, you can't use soap, which makes the pizza stone tougher to clean.
An infrared thermometer is useful for telling you the temperature of your stone. This helps you know when it needs time to come to temperature and when it's ready.
A thermometer isn't essential. Plenty of home cooks do without out. Still, it's a useful tool, especially if you've never used a pizza stone before.
You Probably Don't Need To Season It
Seasoning a pizza stone involves adding oil to your stone and heating it. The idea is that your stone will naturally accumulate oil over time, so seasoning it gives the stone a head start – giving you better pizzas sooner.
Seasoning is common practice for cast iron pans, but don't break out the oil just yet. Pizza stones are a little different.
Many products aren't just stone. They've been sealed or glazed in some way. That coating doesn't play well with seasoning your pan, often leading to plenty of smoke and awful flavors.
It's best to read the instructions. Many brands will explicitly say you should avoid seasoning the stone. That's all the answer you need, right?
If you find a stone that doesn't warn against seasoning, then you could try the practice. Doing so should reduce the risk of pizza dough sticking to the stone, making it easier to use. Seasoning may also be essential if you're using pizza steel or a cast iron pizza stone.
Final Thoughts
Pizza stones work and they work well. There's also a lot to think about, such as how you clean the stone, being careful with the temperature, and whether you season the stone first.
You'll also need to decide on the type of pizza stone. Ceramic pizza stones are excellent for beginners, but they're not as powerful as other types. Cordierite stones are the best if you're looking for an actual stone, but cast iron and pizza steel 'stones' interesting too. These non-traditional 'stones' are exceptional for transferring heat, even though they are heavy and need to be cared for carefully.
Don't expect to cook amazing pizzas out of the gate. Pizza stones all have a learning curve. It's going to take time, plus plenty of trial and error, to get good pizzas with your stone. After all, every oven and grill is different. Your pizza dough recipe and toppings will influence the outcomes too.
Why not take the time to learn? Experiment with the stone and different recipes until you start to find your way. You won't get there overnight, but learning can be a fantastic experience anyway.