Hennessy is easily the most famous cognac producer, supplying a large portion of all the cognac consumed throughout the world. The company clearly knows what it is doing, as even after more than 250 years, the spirit remains incredibly popular. While Hennessy is often seen as a premium drink, there are still reasons to find the best chasers for Hennessy.
After all, not everyone enjoys drinking spirits on their own. It's often much more enjoyable to follow your shot with a different flavor. The right chaser can even elevate your drinking experience.
For Hennessy, we're looking for a chaser that helps to tone down the strong alcoholic flavor, without drowning out the nuances of the cognac entirely.
Also, having a chaser doesn't mean you need to drink your Hennessy like a shot. You can still sip your Hennessy and simply alternate between sips of Hennessy and sips of your chaser. This is something you can do with whiskey chasers as well (and even tequila chasers!).
The Best Chasers For Hennessy (With Pictures!)
Coca-Cola

Coca-Cola is surprisingly exceptional as a chaser for Hennessy. The rich flavors and sweetness help to calm down some of the strong taste of Hennessy. Even the carbonation works in your favor.
Coke has another great feature too – its caffeine content. The caffeine helps to keep you awake and going, especially at the end of the night, when the late hour and alcohol are really kicking in.
The sugar in Coca-Cola helps a little here too. It won't boost your energy for long, but every little bit helps.
Dr. Pepper

Dr. Pepper is sometimes paired with Hennessy in a cocktail, so why not use it as a chaser instead? The soda has many of the same features as coke, including being sweet and carbonated.
The distinctive flavor of Dr. Pepper just adds to its appeal as a chaser. Don't worry though, Dr. Pepper shouldn't drown out all the nuances of your Hennessy. It adds to them instead, which is why it's such a good ingredient.
Tonic Water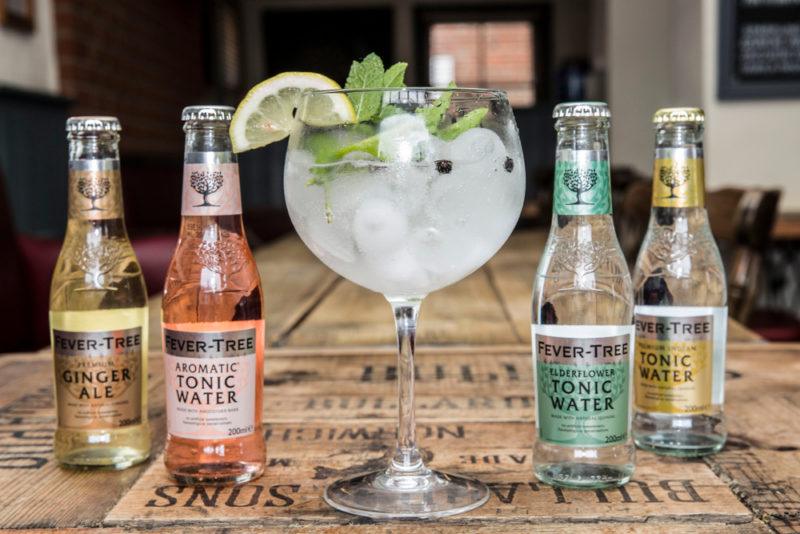 Tonic water is most commonly used as a mixer, often with gin. The soda gets its distinctive bitterness from quinine. There's sugar present too, so it ends up with a sweet-sour balance.
The bitterness works surprisingly well with Hennessy, helping to neutralize some of the intense flavors of the cognac. Of course, tonic water is only a good chaser if you enjoy the flavor.
Like Coca-Cola, tonic water is also carbonated. Carbonated chasers are an excellent contrast to the mouthfeel of Hennessy and other spirits. They're also easy to find.
Sprite

If tonic water is too intense, you could look for a sweet soda instead. Sprite is an excellent choice, as it has plenty of sugar and a mild flavor.
Because of this mildness, Sprite will still reduce the intensity of your Hennessy experience, but there should still be plenty of Hennessy flavors left on your tastebuds.
Ginger Ale

Coca-Cola works well as a chaser, so it's no surprise that ginger ale is a satisfactory choice too. The spice and sweetness from ginger ale nicely mellow the flavor of Hennessy, plus ginger ale also tastes delicious on its own.
In some ways, this is even a better mixer than Coca-Cola, as it doesn't drown out the flavors of Hennessy nearly as much.
There is considerable variation between different ginger ale brands (and homemade ginger ale is different again!). You may need to experiment to find the best type of ginger ale for your preferences. For example, some people prefer sweet ginger ale, while others look for drier expressions.
Ginger Beer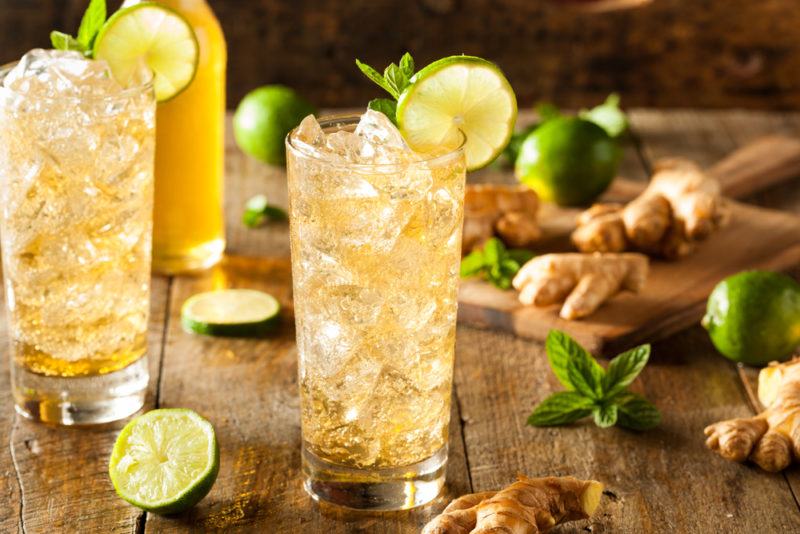 Despite their similarities, ginger beer and ginger ale are different drinks. Ginger beer tends to have a stronger flavor and is a bit spicier, while ginger ale is mild and sweeter. We already know that ginger ale works as a chaser for Hennessy, so ginger beer is a logical choice.
Neither of these two options is really better than the other. It really comes down to what you're looking for. Do you want the mild sweetness of ginger ale, or do you want something more hefty as a chaser?
Iced Tea

Hennessy chasers don't need to be sparkling. Some of the best chasers are still instead, like iced tea. The flavors of your iced tea easily cut through the intensity of Hennessy and also create an interesting contrast of flavors.
Alternating between sips of Hennessy and sips of iced tea is particularly good. You start to get a complex interplay of flavors that make your experience even better.
Of course, the type of iced tea is highly relevant here. An unsweetened iced tea will interplay with Hennessy differently than a sweetened one.
Similarly, flavored iced teas bring extra tones into the mix. Some flavored ones will be perfect, while others may not work at all. You'll need to experiment to find the products you enjoy the best.
Orange Juice

Orange juice is an excellent chaser for most spirits. The refreshing citrus flavors always work well and nicely cut through the intensity of Hennessy.
Just be sure to pay attention to the quality of your orange juice. Seriously. Heavily processed store-bought orange juice just won't cut it. Try squeezing your own fresh orange juice instead or look for some high-quality preservative-free orange juice from the store.
Pineapple Juice

Why limit yourself to orange juice? Plenty of other juices work well with Hennesy too, including pineapple juice. The juice gives you a bright flavor, plenty of sweetness, and a touch of acidity. Those features all work very well after the intensity of your Hennessy.
Quality matters here as well. It really is worth seeking out a good brand or making pineapple juice yourself. Your experience will be distinctly sub-par if you don't do this.
That said, some people find that excess sugar increases their risk of a hangover. If this is the case for you, you might want to skip the juice and look for a different type of Hennessy chaser.
Infused Water

If you're not a fan of sweet drinks, infused water could be the perfect chaser for you. The idea is simple – you're taking regular water and allowing fruit, vegetables, and/or spices to sit in it for a while. The water takes on the flavors of all the ingredients, making it much more interesting.
Infused water is easy to make at home, so you can play around with different ingredients and flavor combinations. Most versions will work well with Hennessy, especially as the flavor from your ingredients is pretty nuanced.
The reason for infused water is simple – water brings out the flavor of most spirits, including Hennessy. So, unlike most of the other chasers, you're not masking many of the flavors of your Hennessy. You're simply cutting out some of the burn.
Soda Water or Plain Water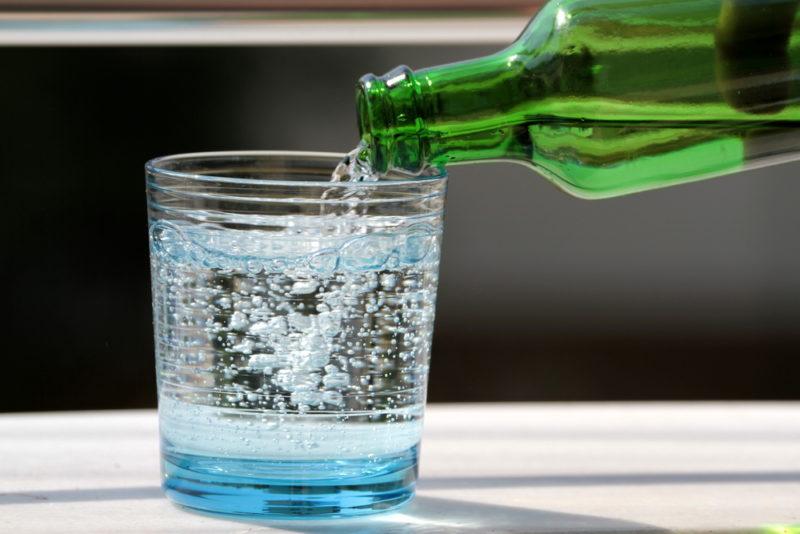 Instead of infusing water, you could simply serve regular water or soda water as a chaser. Both act as a slight palate cleanser, without distracting from the flavors of your Hennessy.
Soda water adds bubbles to the mix, making it even more refreshing. You could even serve the water in a glass with ice and a slice of lime.
Cranberry Juice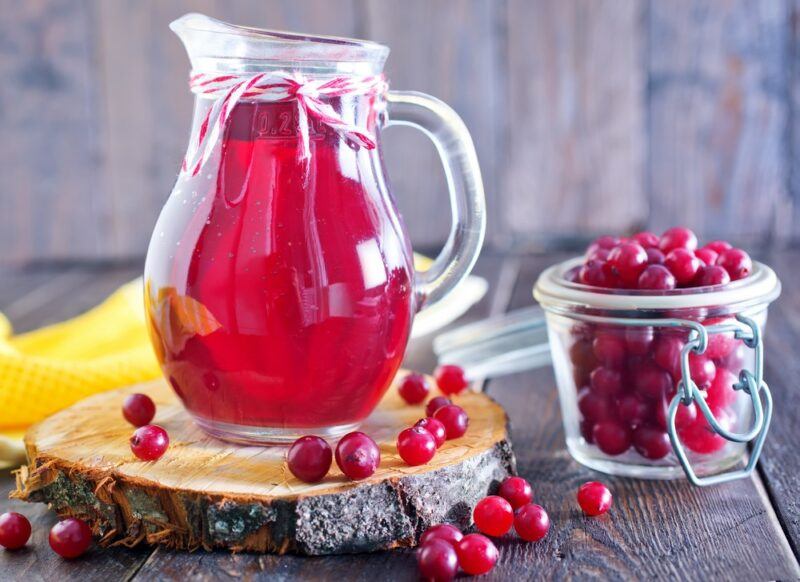 We talked about fresh juices earlier, but there's one other that needs mentioning before we're done – cranberry juice. This juice is most famously served with vodka, either as part of a cocktail or as a chaser. However, cranberry juice works well as a chaser for Hennessy as well.
The sharp flavor of cranberry works well here, giving you a distinctive edge that just isn't found in other chasers. It's also nice to try something a little different.
For this chaser, you'll need to pay attention to the percentage of cranberry juice in your juice, plus the amount of added sugar. Cranberries are pretty tart on their own, so most products mix in other types of juice as well. Some even use added sweeteners too.
Products with a higher percentage of cranberry juice tend to have the best flavor and are also excellent as chasers.
Other Ways To Serve Hennessy
Chasers aren't essential when you're drinking Hennessy. You might want to savor the flavor of the spirit instead, especially if you're drinking one of the more expensive Hennessy expressions. Or, you might want to experience the spirit in another way.
Here are a few options:
Drink it neat. Hennessy is amazing when sipped slowly on its own. This allows you to fully experience all the flavors.
Add a little water. As with whiskey, you can add a little water to your cognac. Doing so releases some of the flavors, making the Hennessy taste even better.
On the rocks. Serving Hennessy on the rocks chills it and slightly dilutes the spirit. The melted ice can release flavors in the Hennessy too. Just keep an eye on the amount of ice, as it's easy to over-dilute your Hennessy, especially if you're drinking it slowly.
In a cocktail. Hennessy also works well in a variety of cognac cocktails. These are great if you find Hennessy too intense on its own. The Hennessy site even has a selection of cocktails, which should all complement the flavor of the cognac.
Final Thoughts
You don't need a chaser with Hennessy in the same way that you need one with poor quality vodka. After all, Hennessy is normally considered an elegant spirit, one that many people love.
Still, chasers can work well with Hennessy in the right situation. They're an easy way to decrease the burn of the cognac, while still allowing you to enjoy the flavors. The trick is to slow things down and take the time to enjoy your Hennessy.
This likely includes sipping the Hennessy and then sipping your chaser, rather than drinking Hennessy like a shot. Seriously. Shooting Hennessy is just a waste.
Frequently Asked Questions
How Much Is A Bottle Of Hennessy?
The price of Hennessy varies dramatically between expressions. Some are inexpensive, perhaps costing less than $50 for a 750 ml bottle or perhaps for a liter. However, some Hennessy expressions are considerably more expensive, with a few costing thousands of dollars per bottle.
What Does Hennessy Taste Like?
Hennessy has familiar brandy flavors, which include plenty of oak and sweet fruits. There are also plenty of floral, fruit, and spice notes to round out the palate. Some aspects of the flavor profile are similar to whiskey, as both are stored in oak barrels, however, Hennessy tends to be fruitier and more aromatic than most whiskeys.
What Is Hennessy Made Of?
Cognacs, like Hennessy, are mostly made using fermented white grape juice. The varieties Colombard, Folle Blanche, and Ugni Blanc are commonly used and contribute to Hennessy's distinctive flavor profile.
How Much Alcohol Is In Hennessy?
Hennessy expressions are generally bottled at 80 proof, which is 40% alcohol by volume (ABV). The main exception is Hennessy Black. This expression contains slightly more alcohol and comes in at 43% ABV instead.
Where Is Hennessy Made?
Because Hennessy is classified as cognac, it must be made in the Cognac region of France. Not surprisingly, the company has its headquarters in this region as well.