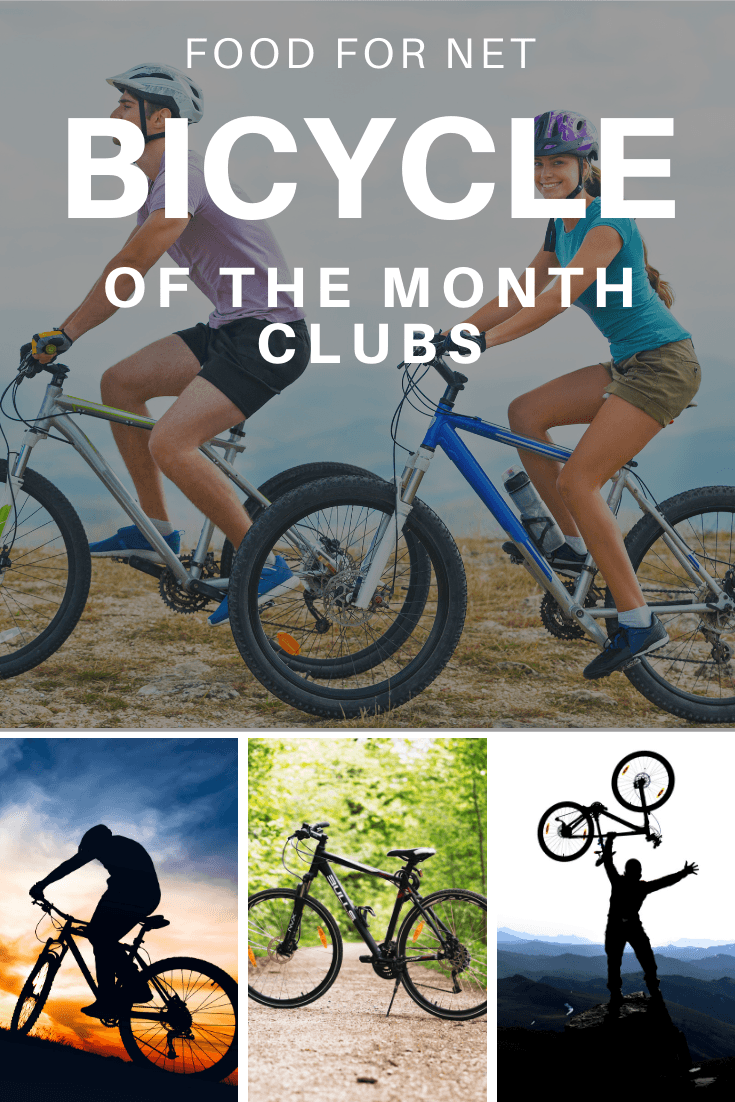 If you love being on your bicycle, then a bicycle of the month club could be perfect – giving you plenty of products. This is true regardless of whether you focus on mountain biking, gentle rides, commuting, or something else.
Did you know that the first bicycle-like invention was created by Karl von Drais, a German Baron, in 1817? His contraption was not called a bicycle and instead went by other names such as hobby-horse, running machine, and velocipede.
Drais's invention looked similar to today's bicycles in that it had two wheels of the same size; however, instead of pedals to propel one forward, you use your feet. Additionally, the front of the frame was far longer than what we expect to see on bicycles today, and the steering mechanism looked more like a wagon handle.
Though the hobby-horse quickly went out of fashion, Drais is still thought of as the "father" of the bicycle.
Bicycles returned to the scene in the 1860s thanks to several inventors across Europe, who added pedals to the front wheel. However, unlike the hobby-horse, this cycle had a tall front wheel and a short back wheel. Also, the newer version was referred to as a bicycle, though after one ride, many nicknamed it the boneshaker.
Finally, in 1885 John Kemp Starley improved on the boneshaker by creating the "safety bicycle," which had two wheels of equal size and a chain drive. Later years would see the addition of brakes and tires.
Over the past couple of centuries, the bicycle has seen several improvements, and even today, engineers are constantly tweaking the various styles to enhance durability, size, speed, and more. Plus, there are now different bikes, like mountain bikes, road bikes, hybrid bikes, folding bikes, cyclocross, and touring bikes.
And as the bicycle has evolved, it has also grown in popularity and availability. In the US alone, there are more than 47 million people who enjoy cycling. Bicycling is a way to commute, a form of exercise, a competitive sport, and a fun hobby.
Regardless of why you enjoy biking, there are enough bicycle subscription boxes that you can easily find one that will meet your needs. Bicycle subscription boxes are the best way to try numerous bicycle products, accessories, apparel, fueling snacks, and recovery nutrition.
And, if you're focused on being outside, there are other interesting options out there too, like golf of the month clubs. You could even complement your experience with a snack subscription.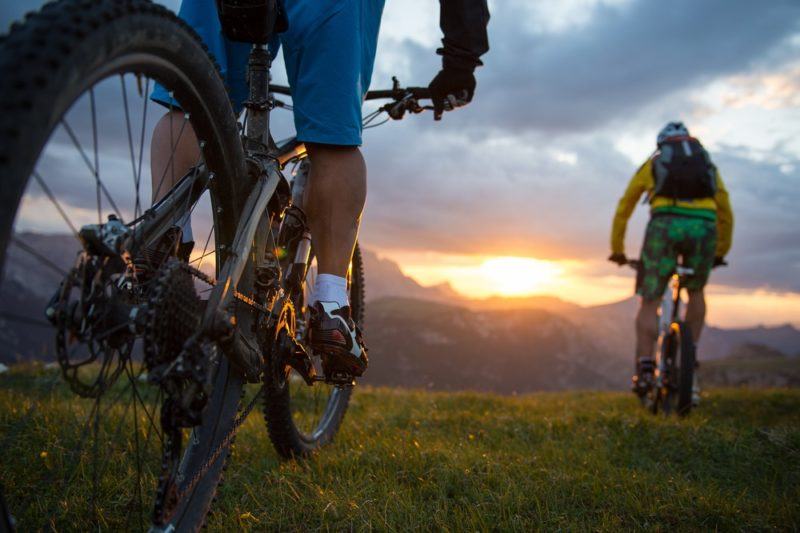 Bicycle of the Month Subscription Boxes
DNA Cycling
Street Team Cycling
The Runner Box
MTB Boxx
Vital MTB Gear Club
DNA Cycling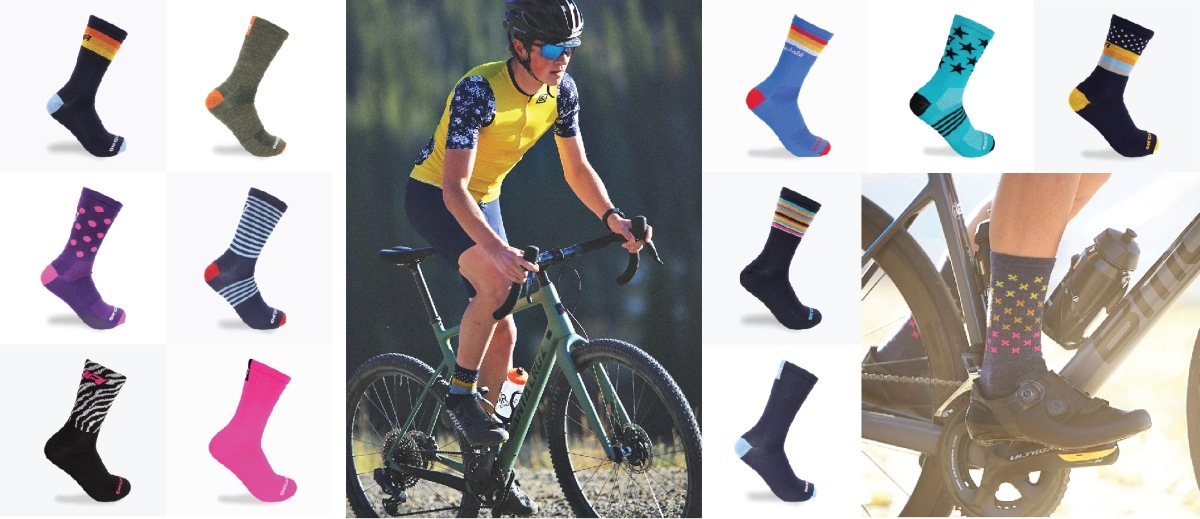 DNA Cycling was founded in 2010 with the goal of helping other cyclists find the best and most comfortable bicycle apparel possible. DNA Cycling only uses the highest grade materials and methods in the industry to create its clothing line.
For example, they use lycra from northern Italy, laser cut trims, and each item is "body-mapped" to give you the best custom fit possible. DNA Cycling offers a full line of cycling clothes for men and women, including:
Jerseys
Shirts
Bibs
Shorts
Outerwear
Socks
Caps
Warmers
You can choose to purchase clothes and accessories from their online store, or you can shop their custom apparel. Also, if you are looking for a fun bicycle subscription option, DNA Cycling offers a sock of the month club.
These DNA socks are not just any socks; these performance socks were designed with bicyclists in mind. They are made to hold up against long rides or an evening out. DNA socks are stylish and fun with a reinforced heel and toe to increase their durability. Plus, they are made to help wick away sweat to keep your feet dry even on the longest rides.
The DNA Cycling Sock of the month club comes in two different sizes, SM/MD or LG/XL. Both are $13 each month. The subscription is a month-to-month flexible membership and can be canceled anytime.
During the first week of each month, DNA Cycling will ship out a new pair of bicycle socks. All of the club's socks are the same premium custom-made socks as you can find on their online store.
Street Team Cycling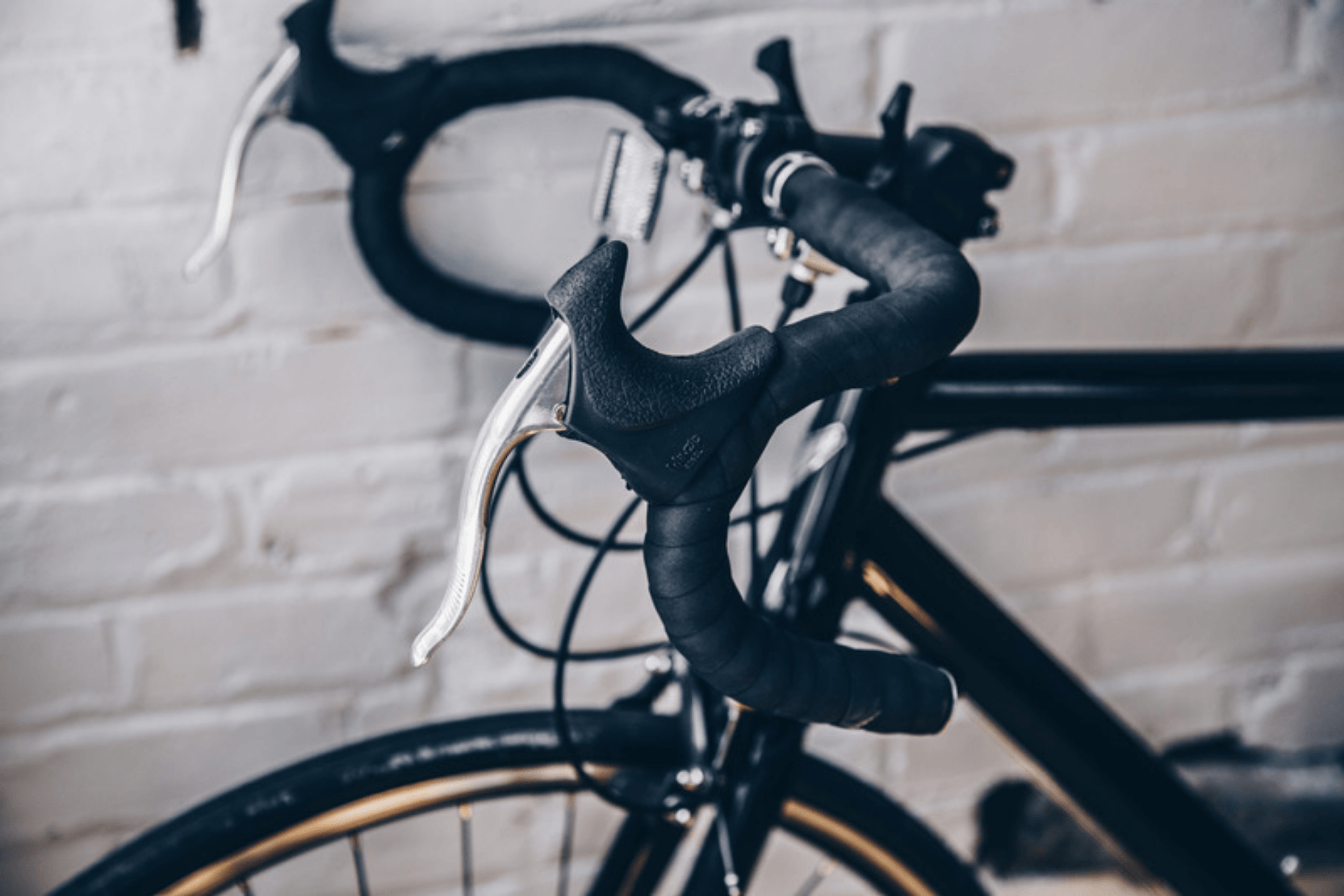 Coleman Milligan founded Street Team Cycling in 2019 with the vision of creating a bicycle subscription box for avid cyclists who spend a great deal of time on their bicycles.
Street Team is a bicycle subscription company and not an online bicycle shop. Their primary focus is to provide you with a convenient way to stay stocked with the tools and equipment needed to keep you on the road.
There are four bicycle subscription options available:
Month-to-month for $45 per month
3 months prepaid for $43.65 per month
6 months prepaid for $42.30 per month
12 months prepaid for $39.60 per month
All of the subscriptions self renew at the end of the term.
The Street Team Cycling subscription box includes high-end apparel, premium tools, nutrition, and equipment to help keep you stocked on everything you need to have you bicycling all year round. The items in the subscription boxes come from companies worldwide, from both large companies and small family-owned businesses.
Some of the previous boxes have contained things like wrenches, t-shirts, bar tape, chain breakers, and snacks.
Boxes ship out on the 7th of each month.
The Runner Box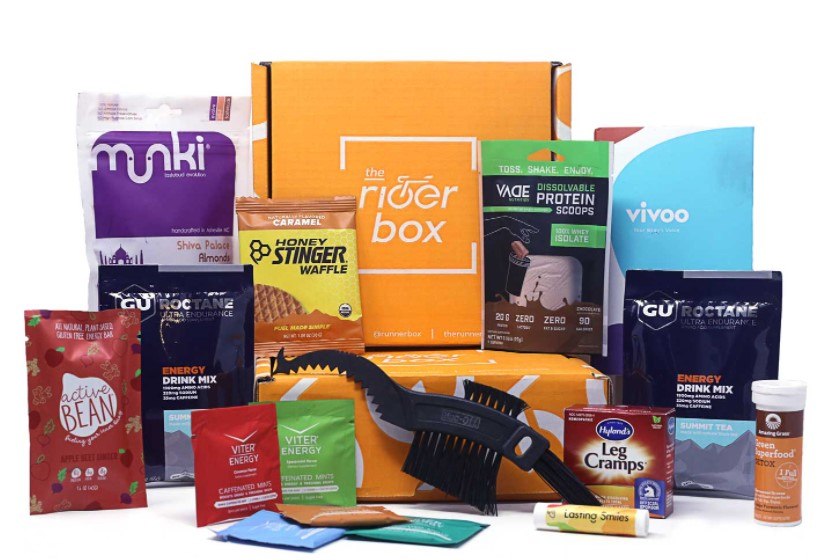 The Runner Box, don't let the name fool you; the Runner Box company specializes in subscription boxes for endurance athletes. The company was founded in 2013, was one of the first athlete subscription boxes.
The Runner Box company is staffed by athletes that understand you would prefer to be out riding instead of wasting time researching and shopping for gear and fuel. Which is why they have done the work for you.
All of The Rider Box items have been extensively researched and tested by the employees of The Runner Box. You can rest assured that your bi-monthly bicycle subscription box includes only the highest-quality cycling products.
The Runner Box company focuses on subscription boxes and does not offer products a la cart. However, the company does sell 4 unique gift boxes for a one-time purchase option:
The Birthday Box
The Runner Love Box
The Runner Gift Box
The Rider Gift Box
The two subscription options available are The Runner Box and The Rider Box.
The Rider Box is available in 3 payment options:
Pay-per-box for $29 per box
6 months prepaid for $27 per box
12 months prepaid for $25 per box
The Rider Box ships immediately after you place your order and is delivered every other month. Each Rider Box includes 10-12 products plus discounts so that you can purchase any of these items again at a discounted rate. Some of the items you might find are:
Fuel for riding
Bicycle accessories and tools
Recovery snacks
Personal care items specific to riding
You will receive products from top and new brands like vivoo, Honey Stinger, VADE, Active Bean, and more. The bicycle subscription boxes are all based on the current season and include different products each month.
Shipping is $3 per Rider Box, which ship using UPS.
MTB Boxx

MTB Boxx is a mountain bike subscription company that offers customized mountain bike subscription product boxes.
MTB Boxx offers three subscription box options 1 month, 6 months, or 12 months. Each box is $99 regardless of which subscription option you choose.
After choosing the subscription duration, you will receive an email that invites you to take a survey of about 25 different questions. The survey will aid the curators at MTB Boxx to know precisely what to put in each box. Plus, if you sign up for the 6- or 12-month option, you will be sent a new survey every 2 months so MTB Boxx can further dial in your preferences.
Each bicycle subscription box contains 5-8 personalized mountain bike products. The products chosen for each of the crates are of the highest quality from top name brands in the mountain biking world. Plus, they will introduce you to some new brands to add to your mountain bike supplies.
Some of the items you might find in your MTB Boxx include:
Apparel
Hydration tools
Body wipes
Koozies
Snacks
Tubeless sealant
The MTB Boxx ships ever other month. The 2021 shipping schedule is:
February 12th
April 13th
June 14th
August 12th
October 12th
December 13th
Shipping is a flat $9 fee.
Vital MTB Gear Club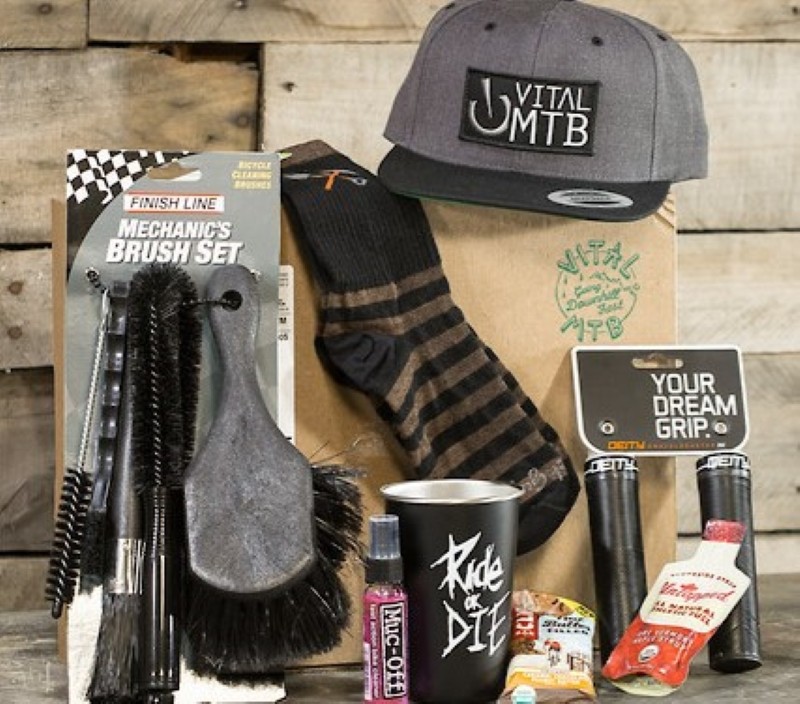 Vital MTB Gear Club wants to help you "Shop Less and Ride More." They are a straightforward men's mountain bike subscription company.
There is only one Vital MTB Gear Club subscription box. Each of the mountain bike subscription boxes includes 6-8 mountain bike products. Some of the common items you might see include fuel to keep you going, chain lube, apparel and accessories, and tools and replacement parts.
When you sign up for their subscription box, they ask 6 quick questions about your size, so the gear they send will be the right fit. These questions focus on sizes for shirts, shoes, your waist, gloves, helmets, and knee pads.
Vital MTB Gear Club is $49.95 and ships every other month. You can update your personal profile throughout the month by accessing your personal account.
Shipping is an additional $5 in the US; international shipping is available for a higher shipping fee. Shipments go out on or near the 10th of the month; the 2021 schedule is:
February 9
April 6
June 8
August 10
October 12
December 5
If in the event you need to cancel, you can do so at any time. Additionally, if you ever receive items that do not fit, you can contact them to see about an exchange.