The first few months of a baby's life, they are reliant on their mother's breastmilk or formula milk to give them the nutrients that their bodies need to grow. As the months go by, they are able to take in finger foods. If you feel that your baby is at that age where they can now add finger foods to their diet, we have listed down some of the best first finger foods for babies you can offer plus more tips on how to get babies started on finger foods.
But first, you may be asking, when can babies eat finger foods? Some parents would start their babies on finger food as early as six months, while others would wait until they are around 7 or even 8 months before they introduce more solid foods.
But even though the time may be different, there are some things you need to look out for before you can have your baby eat finger foods. First, your baby should be able to sit by himself or herself and they should be able to hold their head up too. This is one of the milestones that need to manifest.
How do you ensure the safety of baby finger foods? Of course, the first thing you need to be sure of is that they come from reliable sources. Whether you are getting fresh vegetables or fruits, they need to come from stores that you trust.
If you are doing traditional weaning, you may want to puree the food or cut them up into smaller pieces so that your baby is able to eat them easier. But cutting them too small may cause smaller babies to get frustrated if they cannot grasp them right away, so check to see which size is perfect for their hands.
When introducing finger foods to babies, make sure that they are sitting down. Never ever leave your baby alone when they are eating, so you can watch out for signs of anything untoward happening.
There are more tips you can read down below. Meanwhile, here are the best finger foods for babies plus meals for 1-year-olds that you can prepare.
Best Finger Foods For Babies
Dry cereal and puffs
Bread
Scrambled eggs
Steamed broccoli
Pasta
Steamed fish
Soft Fruits
Cooked and cut-up vegetables
Dry cereal and puffs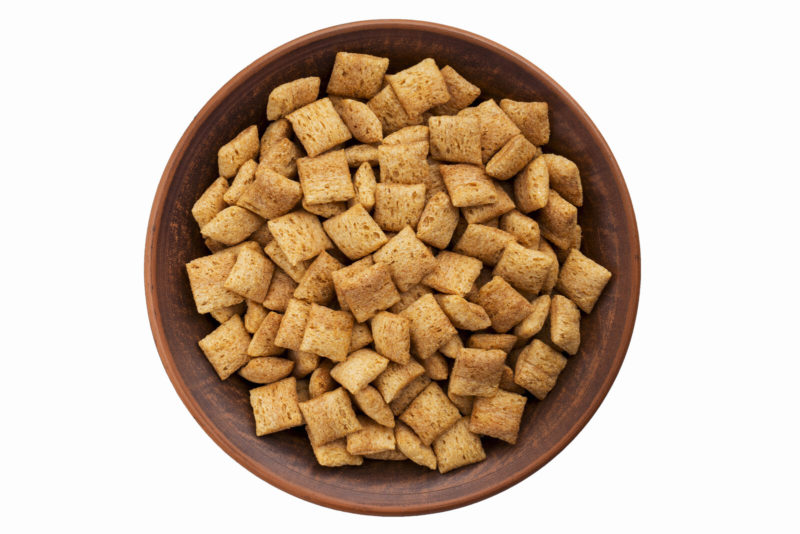 While natural foods are always best for babies, there are times that you can give them cereals and puffs for finger foods. But you need to be meticulous and choose the best options for your babies.
Make sure that they are not loaded with sugar, having only 0-5 grams of sugar. It's important to read the labels so you will know exactly what your baby will be eating. Look for cereals that have whole grain in them. The size should also be big enough so that your babies can get them with their fingers.
Bread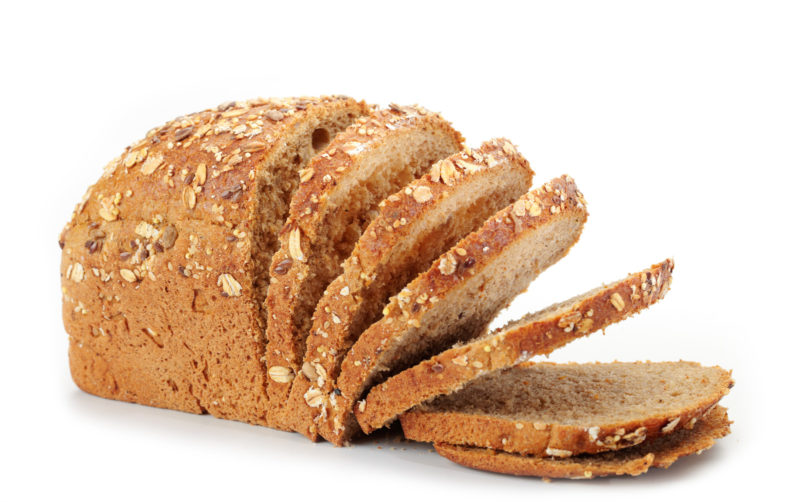 Bread is one of the best finger foods for babies because they are soft and easy to swallow. Look for the varieties that will turn mushy as they chomp on them. There are certain crackers and bread that turn into lumps which can prove to be dangerous.
If your baby is getting tired of just plain bread, then why not prepare some French toast? Of course, you will need to make it more baby-friendly, or else it will be too sweet for your baby. Stick to using whole wheat bread instead of white bread.ANd do not add syrup anymore. But don't be afraid to add some cinnamon to top your toast. Make sure to cut them up into smaller cubes and serve them with some fresh fruits for a full, healthy meal.
Scrambled eggs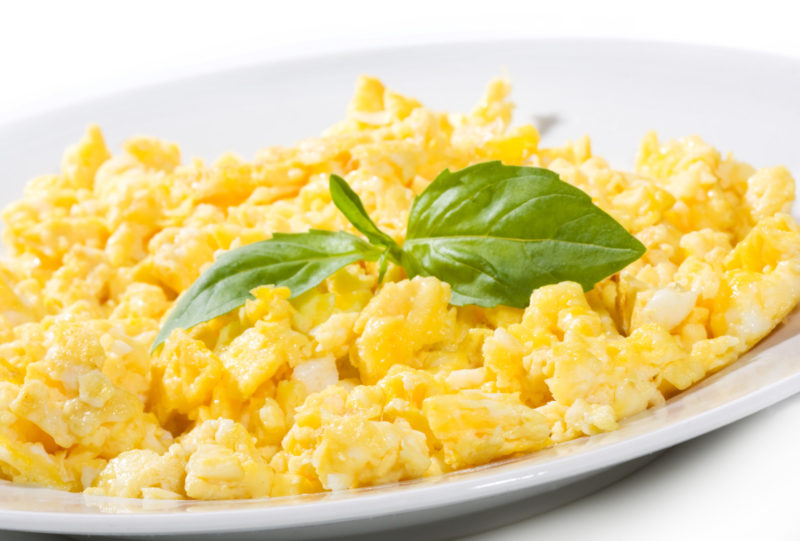 Not many people add dairy to their baby's diet because they are already drinking formula milk or breastmilk. But mommies can easily add eggs and cheese as they are easy to chew and can be easily prepared.
One egg has about 7 calories and six grams of protein in it. Other nutrients include choline, found in the yolk, which is good for your baby's liver.
You can scramble some eggs for your baby and them cutting them into smaller pieces for your baby. If the eggs are too dry, just add some breastmilk or fresh milk to them to make them creamier. Babies can also have hard-boiled eggs cut up into smaller pieces.
As they grow older, you can have them try many more egg recipes.
But make sure that your baby will not have any allergic reaction when they eat eggs. Reactions you should watch out for include some itching around your baby's mouth, diarrhea, and hives.
Steamed broccoli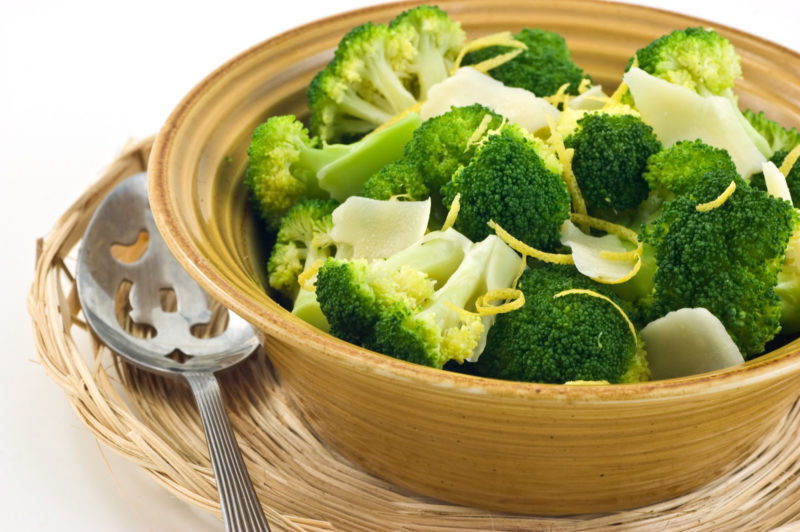 If there is one vegetable that you want to introduce to your baby, it has to be broccolis. But take note that experts suggest they be given when they are around 8 or 9 months old. That is because eating them may cause gas. If your baby has had digestive issues, you may want to hold off giving it to your baby. Consult your pediatrician on when is the perfect time to give it to your child.
Broccoli is very good because not only is full of fiber, but it is also one of the best sources of vitamin C. A cup of steamed broccoli will give you not just vitamin C, but also A, K, E, and folate, not to mention minerals like iron, calcium, and potassium.
The best way to cook broccoli for your baby is to either steam it or cook it in a little bit of olive oil. If doing the latter, make sure again that it is cooked through.
Pasta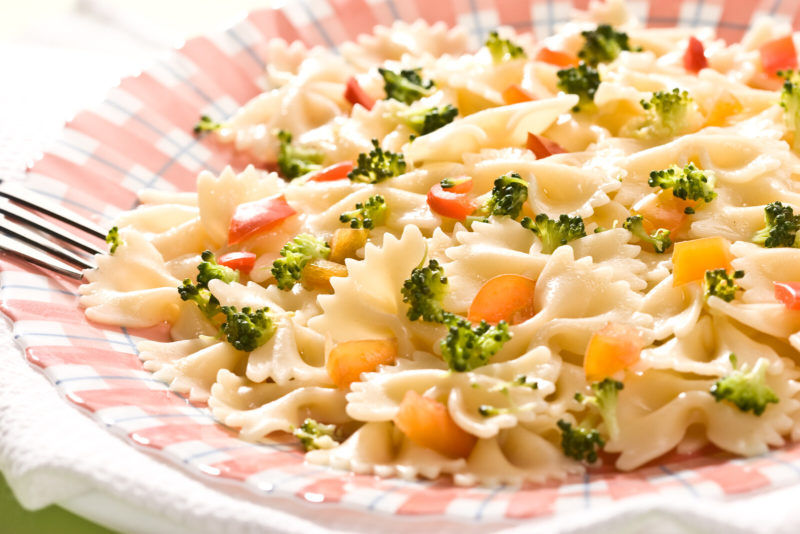 Many households have pasta at least once a week. the great news is that once your baby is ready for solid food, they can already enjoy some pasta too. If you are worried because pasta is full of carbs, don't worry. Babies actually need carbs in their diet because it helps them to grow properly.
Now, this does not mean that you serve pasta to them every day. The same way that you need a balanced diet, the same goes for your baby. When you serve pasta, add some vegetables and protein to make it even better.
Also, you cannot serve al dente pasta to your baby. It has to be cooked through and very easy to mash. Your babies do not have teeth yet so it will need to be soft. You can look for fun and creative shapes like wheels or bows. Don't get pasta that is from all-purpose flour, but choose the ones that are organic and made from whole wheat or rice flour pasta as they have more nutrients.
Steamed fish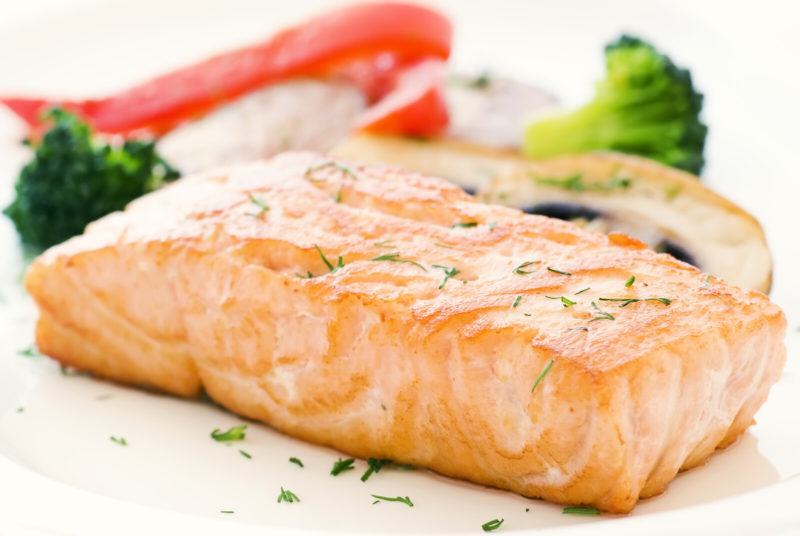 When you feel like your baby has had enough vegetables and fruits, you can introduce meat to them too, and fish is always good food to add as a staple diet for your babies.
There are so many benefits your baby can get from fish. Not only are they a source of protein but also of vitamin D. When you choose fatty fish like salmon or tuna, you are going to get a lot of omega-3, which reduces many diseases like cardiovascular diseases for adults. For babies, WebMD states they can help with cognitive development and growth, and may also help lower asthma risk.
When choosing the first fish your baby will eat, go for the white fish variety first, like cod. Steaming, poaching, or baking them are acceptable modes of cooking. Just make sure that you have taken out every bone from the fish before you cook, Some mothers opt to get canned fish, but these might contain too much sodium, so fresh fish is always better.
This mashed fish recipe is a good meal to introduce your baby to fish. It contains vegetables like potatoes and carrots so your baby is getting a balanced meal.
Soft fruit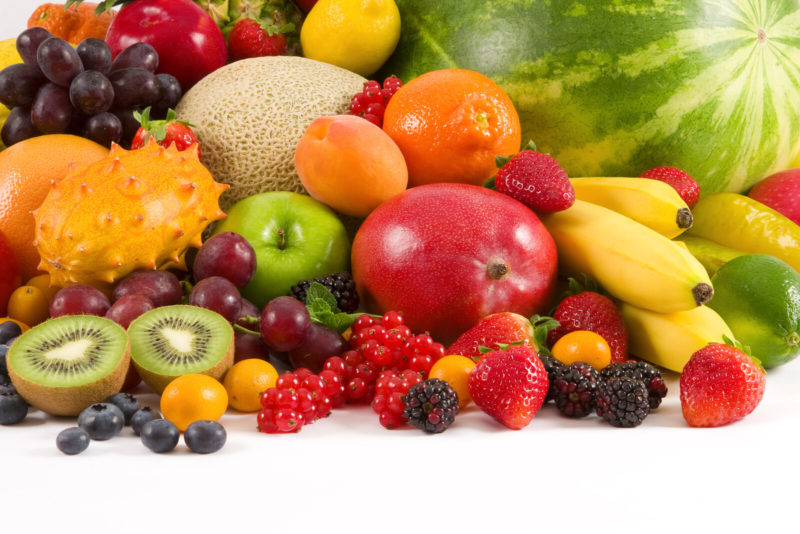 What's great about fruits is that most of them can be eaten by babies. You just need to make sure that they are ripe because if it is not ripe enough, it might be very hard your baby to eat them.
It's also easier for mommies because you do not need to cook fruits at all. You just have to peel them and cut them up in pieces so that your child is able to grasp them with their hands.
You can start by giving blueberries that have been squished. Mangoes and peaches are also good. All types of melon are alright, just make sure that you take out the seeds. As for grapes, cut them in half lengthwise not crosswise, or better yet, just cut them into quarters.
Bananas are great to give to babies, although they may be harder to handle due to how slippery they can be. You can try to leave some of the banana peel on for your child to grasp while eating.
Cooked and cut up vegetables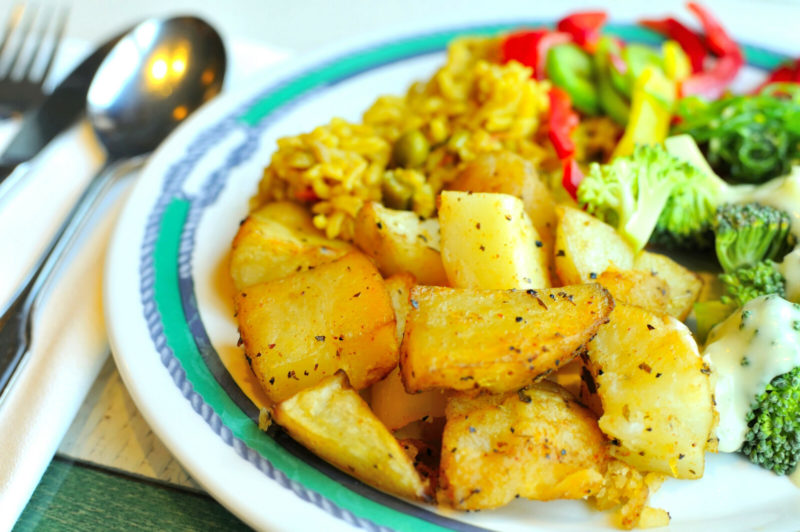 Vegetables are packed with nutrients so you need to always add them to your baby's diet. You just need to make sure that they are prepared correctly and safely.
The thing you need to remember is that the vegetables must be cooked until they are tender. Otherwise, they will just be too hard and your baby will not be able to eat them. Raw baby carrots may look cute, but you should not give them to your baby.
Some vegetables you can give include asparagus that has been cut into bite-size pieces. You can also serve roasted bell peppers or pumpkins. You don't need to cook the vegetables separately unless you are adding too much salt to your dish. Just use whatever vegetables you are preparing for the day.
Other Tips for Feeding Finger Foods to Babies
Know what foods you need to avoid
Now that you know what are the best foods you can give to your baby, it's important that you also know which ones to avoid. If your family has a history of allergies, you need to check that the food you will give will not result in an allergic reaction.
Babies who are not yet one year old should not be given honey as it can lead to botulism poisoning which can be fatal. Small foods like whole nuts and popcorn should be avoided because they can be caught in your child's throat and cause them to choke.
Salty foods, sugary foods, and processed foods must be avoided. These foods may be too much for their digestive system to have. Foods that are too sweet can result in damaged teeth, add to the fact that they do not really contain many nutrients.
Continue to breastfeed or give formula milk
While finger foods, especially the ones on the list above can certainly help babies become healthier, that does not mean that you delete milk from their diet.
Milk, whether breastmilk or formula, goes hand in hand so that your baby can receive optimum nutrients.
Be patient
Introducing babies to finger foods will require time and patience. You may feel frustrated, especially during the first times. Many mommies get overwhelmed especially when babies just play with their foods. It would also be hard ot gauge how much they have eaten if most of the food ends up on the floor or on their clothes.
But don't get this get to you. Just remember that this is part of the process and soon your baby will be able to eat solid foods without you being frustrated.