The popularity of fish oil is hardly surprising. We already know that omega 3 fatty acids are important for health. While fish and shellfish are the ideal sources of those omega 3s, dealing with fresh seafood can be expensive and isn't always appealing. Fish oil can seem like a much easier option, which begs the question, is fish oil good for you?
It's easy to see how it could be. The oil contains all the powerful omega 3 fatty acids from fish – just in a more convenient form. Yet, that isn't the whole story. After all, omega 3s aren't the only thing that we get from fish. There are plenty of other nutrients too.
The differences in nutrients could mean that fish oil isn't as powerful as fresh fish. And, that's just one area to think about. In this post, we're taking a close look at the true benefits and risks of fish oil, including whether the oil truly can improve your health.
Is Fish Oil Good For You?
What Is Fish Oil?
What Are Omega 3 Fatty Acids?
Omega 3 Benefits
The Problems With Fish Oil
Fish Oil Versus Fatty Fish
Alternatives To Fish Oil
How Much Fish Oil Do You Need?
Final Thoughts
What Is Fish Oil?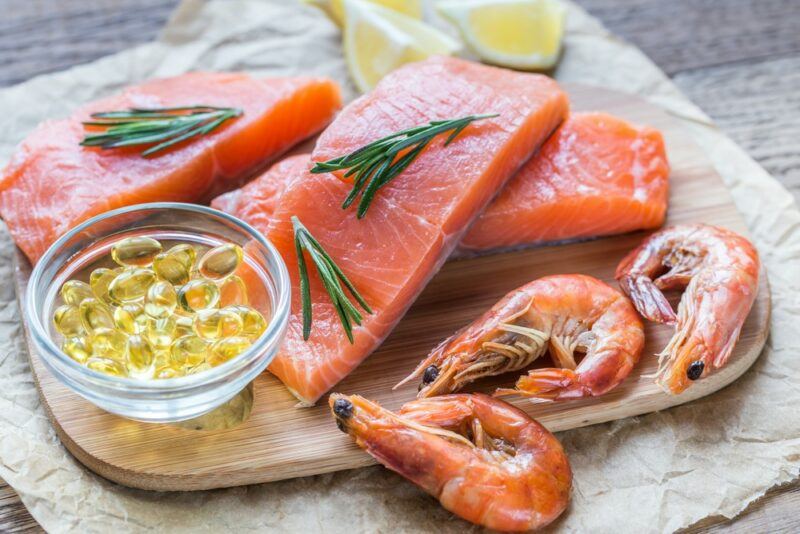 As the name suggests, fish oil is created from fish. It's mostly sold as oil-filled capsules that act as excellent sources of omega 3 fatty acids. However, omega 3 isn't the only type of fat present. Fish oil supplements tend to contain other fats as well. Some vitamin D and vitamin A might be present too.
Most of the time, fish oil is extracted from the tissue of fish, particularly oily fish like salmon and tuna. You'll occasionally see products where the oil comes from fish liver instead.
What Are Omega 3 Fatty Acids?
Omega 3 fatty acids are a type of polyunsaturated fatty acid and have been linked to many different health benefits.
There are various types of omega 3 fatty acids, but there are three that we focus on: eicosapentaenoic acid (EPA), docosahexaenoic acid (DHA), and alpha-linolenic acid (ALA). EPA and DHA are the ones that we find in fish and shellfish, while ALA is more common in plants instead.
ALA is interesting. It's the main source of omega 3s for vegetarians, yet it isn't as powerful as EPA or DHA. Only a fraction of the ALA that people consume is ever converted to EPA or DHA. That's a concerning pattern, as EPA and DHA are the types of omega 3 fatty acids that our bodies use.
Because fish oil comes from fish, it tends to be rich in EPA and DHA – making it ideal for health.
Omega 3 Benefits
The benefits of fish oil are all linked to the omega 3 fatty acids. Some of the most impacts include:
Promoting heart health. Omega 3s are seen as a heart healthy fat. Getting enough of them regularly may decrease your heart disease risk, while also improving a variety of heart disease risk factors, like blood pressure, cholesterol levels, and triglycerides.
Improving brain function. Some theories suggest that low omega 3 levels are a key factor in some mental health problems, like depression. Omega 3 supplements could also be helpful for decreasing the symptoms of some conditions, including bipolar disorder, schizophrenia, depression, and anxiety.
Increasing life length. Some studies have found links between omega 3 consumption and the length of your life. The effect is strongest with fresh fish, but could apply to fish oil supplements as well.
Might promote weight loss. Research is mixed here, but some evidence points to fish oil supplements helping with weight loss. They could even be more powerful than fresh fish simply because they're lower in calories.
Decreases inflammation. While inflammation is an important process, too much of it isn't a good thing. Keeping inflammation in check could be critical for decreasing disease risk. Fish oil supplements and fresh fish can both help in this area, as can other anti-inflammatory foods.
Could decrease joint pain. The anti-inflammatory effects of omega 3s could help to decrease joint pain, especially for rheumatoid arthritis and similar conditions.
The Problems With Fish Oil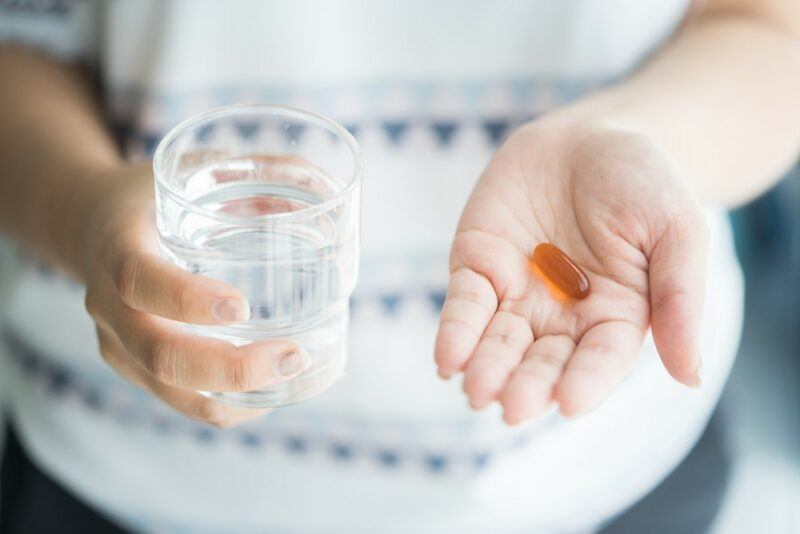 In many ways, fish oil sounds like an excellent idea. It's easier to swallow a few pills every day than to cook fish. Besides, fish oil is less expensive than fresh fish and will keep much longer.
The Supplement Industry
There are some serious issues too, starting with the fact that fish oil is a supplement.
That matters because the supplement industry is seriously underregulated. You can't be certain that the product you buy will meet the claims on its label at all.
This became clear in a 2012 article from Consumer Reports. Lab testing of 15 top-selling brands of fish oil found significant issues in 5 of them, including contamination and problems with the disintegration of the product's capsule.
All of the products in that study did meet their claims for EPA and DHA levels, but that isn't always the case. A study of New Zealand fish oil products found that most contain less EPA and DHA than the label claims and are often highly oxidized. Products like this may not offer many health benefits at all.
While the biggest quality issues were found in New Zealand rather than the United States, there is still clearly cause for concern. After all, you can't tell the quality of fish oil from the label alone.
Your best bet is to rely on independent testing, like the tests that Consumer Reports conducts. But, the batch you buy from could easily be different from the one that they test – so you can never be entirely certain.
Fish Oil Side Effects
Fish oil can cause side effects too. Fishy burps are the most familiar problem, while other issues include heartburn, diarrhea, bad breath, a rash, an upset stomach, and even nose bleeds.
Thankfully, most of these side effects aren't serious. They can also be decreased by taking fish oil during a meal, rather than on its own.
There are, however, some more serious side effects too, ones that you need to watch out for.
An increased risk of bleeding because of how fish oil can affect blood clotting. This effect may lead to nosebleeds, bleeding gums, and similar side effects. The issue with clotting becomes even more significant if you're using a blood thinning medication like Warfarin.
High doses of fish oil may affect blood sugar levels. Studies have found conflicting results here, but this is still something to monitor if you have diabetes.
Fish oil decreases blood pressure too. While this is often an appealing effect, the fish oil may sometimes drop your blood pressure too low. There's also a risk of interaction with blood pressure medication.
May make the symptoms of some conditions worse, including depression, liver disease, bipolar disorder, and diabetes.
There are other medication interactions too, such as interactions with birth control pills and with some weight loss medication.
These side effects make it crucial to talk to your doctor before taking fish oil supplements regularly (or any type of supplement, really). This is even more important if you are on medication or have any type of serious health condition.
Fish Oil Versus Fresh Fish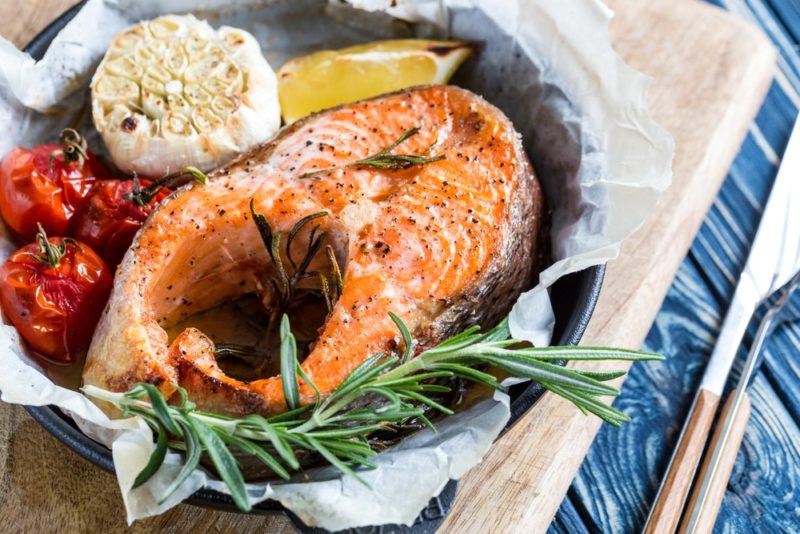 So then, which is better? Should you get your omega 3s from fresh fish or from fish oil instead?
Nutrients
While fish oil contains omega 3 fatty acids and little else, fish is an excellent source of protein, along with nutrients like calcium, phosphorous, zinc, iron, and magnesium. These nutrients are all important for keeping you healthy and making sure that your body functions well.
So, in this area, fish is the clear winner.
Health Benefits
It's easy to think of fresh fish and fish oil as offering roughly the same benefits, but this isn't necessarily true. For example, while researchers have found many links between omega 3 fatty acid consumption and decreased heart disease, fish oil supplements may not have the same effects.
Such a difference could come from the nutrients that you find in fish and not in fish oil. Or, they may be due to something else entirely.
Fish oil hasn't been studied as much as fresh fish either, which leaves some serious gaps in our knowledge. We simply don't know which benefits from fish also apply to fish oil and which ones don't.
Calories
Despite being a supplement, fish oil isn't free from calories. A single capsule often contains around 10 calories (although the amount will vary depending on the brand). This isn't a large amount of calories and is still much less than you get per serving of fish.
Still, it's important to be aware of the calories, as they do add up.
Fish contains many more calories per serving – especially if you're focusing on fatty fish (which have the highest omega 3 content). But, you are getting more nutrients from fish too, including protein, so the higher calorie content won't always be an issue.
Convenience
Fish oil wins here, with ease. What could be simpler than taking a few pills each day?
Shelf Life
Fish oil will often last for months, if not longer.
Fresh fish, on the other hand, is best within a few days of being caught. This short shelf life can be frustrating.
However, you can turn to canned fish and smoked fish too. While those products are more processed than fresh fish, they do last longer and are still an excellent source of omega 3s. Just be cautious with canned tuna, as the mercury content is quite high.
Price
The price of fish and fish oil depends on where you live. Even so, fish oil is almost always much cheaper per serving than fish ever can be.
Flavor
This category depends on what you think about the flavor of fish. If you like fish at all, then it's clearly the best choice for flavor.
Fish oil, on the other hand, either has no flavor or has a gross aftertaste. Some products even give you fishy burps, which isn't appealing in the slightest.
Quality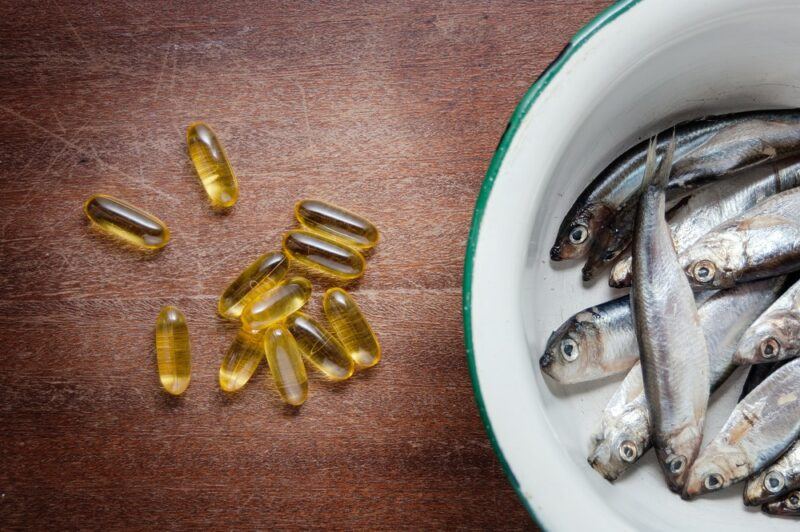 Fish and fish oil both have issues with quality.
Fish is often the most appealing, simply because quality issues are easy to spot and avoid. Focus on fish that was caught the same day that you're buying it and has been kept cool.
If this isn't an option, try looking for companies that deliver fresh fish to you. Many of those companies have excellent processes that retain the quality of the fish even when it is shipped to you.
While fish oil isn't as perishable as fresh fish, it's harder to know whether the oil is high quality or not. Focusing on reliable brands can help, especially those that have been tested by third parties.
Mercury
Mercury content is always something to watch out for when you're buying fish.
The heavy metal accumulates in the flesh of fish. Too much mercury can be a serious health issue, especially for pregnant women and young children.
The worst choices for mercury are long-lived large fish, like tuna, swordfish, northern pike, and shark. Salmon is a popular low mercury choice. Anchovies and herrings are low in mercury too.
Fish oils are an even safer choice, as most such supplements contain no mercury and trace levels of PCBs (another type of contaminant). This could make fish oil better for anyone concerned about mercury levels.
Other Contaminants
Mercury isn't the only issue. There are other contaminants to worry about too, including dioxins, pesticides, and PCBs.
These can all occur to varying levels in fish, depending on the species you choose, where they were harvested, their diet, and many other factors. Companies often select their fishing locations carefully to minimize the risk of contamination. You can also focus on fish like wild Alaskan salmon, Pacific sardines, black cod, and canned salmon, which all have a low risk of contamination.
Still, that risk of contamination remains and you can't tell whether fish is healthy and safe just by looking at it. This can be an issue, especially as some contaminants may increase your risk of cancer or heart disease.
Fish oil can be a better choice, as it avoids most of the contaminants that you find in fish. Plus, high-quality companies test their oils regularly.
However, as we mentioned earlier, the supplement industry does have its issues. You can't be certain of product quality and some contaminants may make their way into the supplement.
Which Should You Choose?
Fresh fish is almost always recommended over fish oil. That's not surprising either, as whole foods are always more powerful than supplements.
After all, you get a host of nutrients with fresh fish, while fish oil just provides omega 3 and nothing else. Some of these other nutrients might be just as important for your health as the omega 3s.
This pattern might be why there's much more evidence for the benefits of fish than fish oil.
That being said, fish oil is useful when you're not getting enough fresh fish. Let's face it, between the price of fish, the fact that it doesn't last long, and the effort involved in cooking it – many of us aren't eating fresh fish regularly enough. If that's the case for you, then fish oil could be helpful.
Alternatives To Fish Oil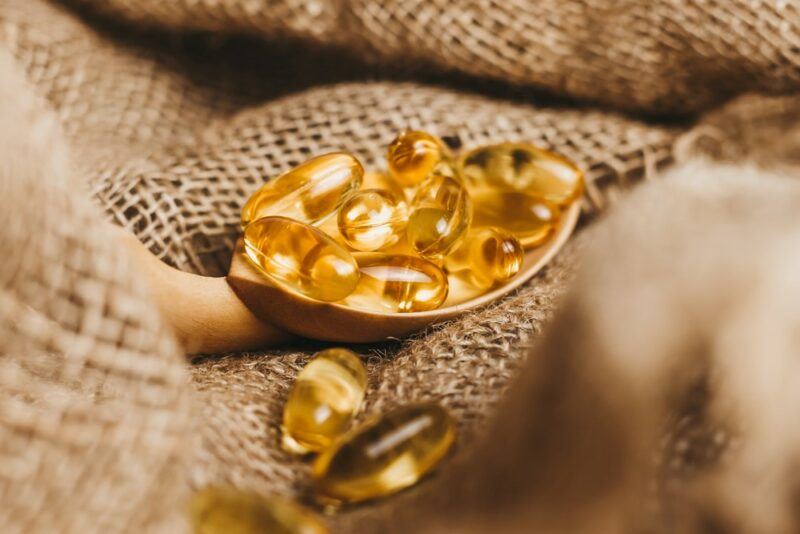 Fish oil isn't the only omega 3 supplement out there. It may not even be the most powerful option.
Krill Oil
Krill is a tiny type of shrimp that whales often use for food – and is also used to create an omega 3 supplement.
Krill oil mightn't sound appealing at first. It hasn't been studied as much as fish oil and has a lower concentration of DHA and EPA.
Still, krill oil is higher in antioxidants and could be more absorbable too. The oil may even be safer because krill are low in the marine food chain, making the chance of contamination low.
Those effects could make krill oil more powerful than fish oil.
Cod Liver Oil
This type of oil is a little different than regular fish oil, as it comes from the livers of cod, while regular fish oil is extracted from the tissue of fatty fish instead.
Cod liver oil still contains the omega 3 fatty acids that you need. It's also surprisingly nutritious, offering a decent amount of vitamin D and vitamin A.
But, while the vitamin A in cod liver oil is helpful, it's also a cause for concern, as you can easily consume too much. If you're using cod liver oil regularly, pay close attention to the vitamin A you get from other foods to make sure you don't consume too much.
Algae-Based Supplements
Some companies create vegan omega 3 supplements by extracting the omega 3 from algae rather than fish. This approach also minimizes contaminants, as the company can grow the algae themselves and closely monitor its environment.
These supplements are powerful, as there are few other ways to get decent levels of DHA and EPA on a vegan diet.
Other Vegan Supplements
Some other vegan products rely partly, or fully, on omega 3s from plants like flaxseed and chia seeds. Purely plant-based supplements avoid the marine environment entirely, which could help reduce the risk of contaminants.
Still… the supplements have their limits too. The biggest problem is that most of them rely heavily on ALA, which our bodies can't use well.
How Much Fish Oil Do You Need?
As with most supplements, recommendations for fish oil levels vary dramatically. Some suggest that between 250 and 500 mg of EPA and DHA per day is effective for adults, while doses of up to 1 g per day may remain safe.
Other recommendations suggest that 3.5 grams of omega 3 may be safe and beneficial.
Higher doses may be safe as well, but these should be used with caution.
Final Thoughts
Fish oil can be powerful. It's one of the easiest ways to increase your omega 3 intake and can be fairly inexpensive too.
However, as you've seen from this post, there are some clear issues with fish oil, including side effects and interactions with medications – not to mention all the challenges of the supplement industry. Those problems don't negate the benefits of fish oil, but they're a reminder that you need to be cautious.
As with other supplements, it's important to pay close attention to your body. Keep an eye out for any serious side effects or unexpected reactions. Keep your doctor in the loop too, so that major problems can be easily avoided.
Frequently Asked Questions
Is Fish Oil A Blood Thinner?
Fish oil does have blood thinning properties. This is one reason why it may help to lower heart disease risk.
However, this effect can be problematic too, especially if you're already taking blood thinning medication. The combination of fish oil and blood thinners could lead to increased bleeding and slow blood clotting.
Does Fish Oil Lower Blood Pressure?
Yes, some studies show that fish oil does indeed decrease blood pressure. The effect may be linked to the dose of fish oil and also how high your blood pressure was.
In particular, people with high blood pressure should see greater reductions than those with low blood pressure. Similarly, high doses of fish oil will have the biggest effects (don't go overboard though).
Is Fish Oil Anti-Inflammatory?
Omega 3 fatty acids are strongly linked to decreased inflammation. This means that fresh fish should lower inflammation, along with fish oil supplements.
Does Fish Oil Expire?
All supplements expire and fish oil has a shorter shelf life than most. In fact, it's best to use your fish oil within 6 months of buying it – even if the label says that it should last longer.
How Long Does It Take Fish Oil To Work?
If you take fish oil daily, it may take anywhere between four weeks and six months to start to see results. You won't see anything sooner, as the omega 3s need time to build up in your body.
It's impossible to get more precise than this, as the time required will be influenced by your current needs and the outcome you're hoping to see.