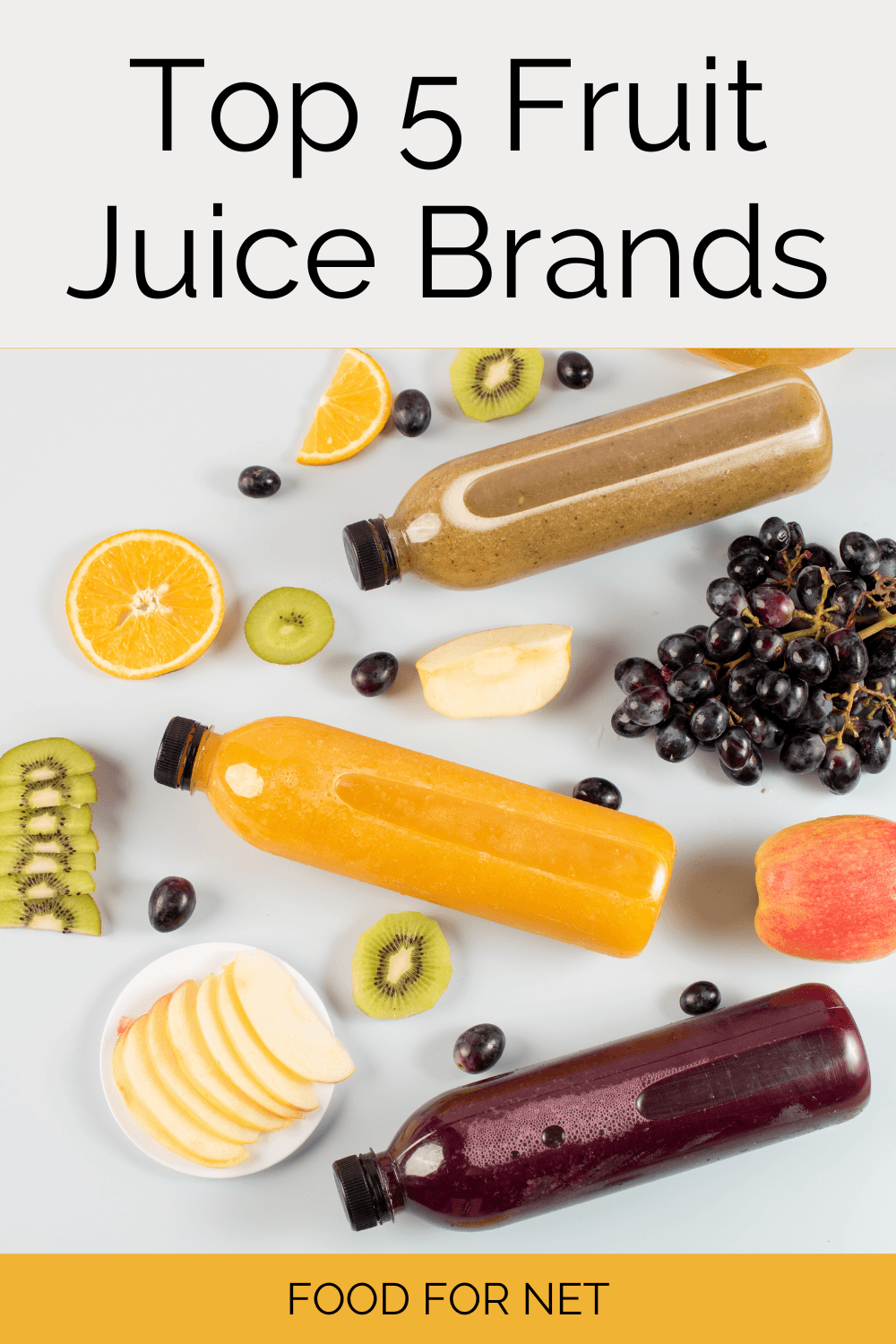 Fruit juice is a staple in many households, for kids and adults alike. It's a popular choice to accompany breakfast and it gets sent in many school lunches. We're not just talking about orange juice either. There are plenty of other fruit juices to enjoy, and the best fruit juice brands bring you a variety of options, with consistently high quality ingredients and flavors.
The problem with many fruit juices, is the incredible sugar content. Even if the product uses some amount of real fruit or real fruit juice, the high levels of sugar and other artificial colors and other ingredients often negate any health benefits that could be present.
The sugary fruit juices found in every grocery store are sweet and delicious, no doubt, and they can make a great treat. But, if anyone is going to enjoy fruit juice regularly, you're much better off finding organic, natural fruit juice that actually came from the fruit instead of a processed powder or concentrate. When the juice is real and not full of colors and sugar, there are many potential benefits.
The best fruit juice brands not only use real fruits for their juice but are also fresh and cold-pressed. Cold processing is a more tedious and time-consuming way of extracting juice, but it's worth it as it's far healthier. The lack of heat means that far more nutrients are preserved in the juice. This is worth both the time and effort if you're juicing yourself, and it's worth the higher prices for real, good-quality, cold-processed juice brands.
The Best Fruit Juice Brands
1. R. W. Knudson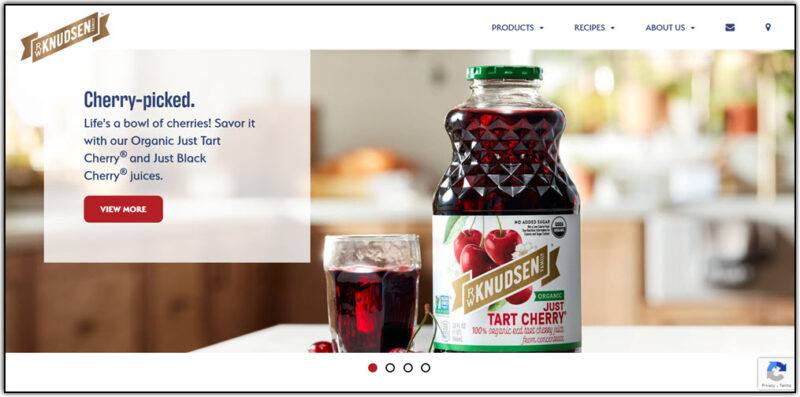 RW Knudson began in 1961 when founder R.W. Knudson was inspired to start bottling fruit juices – but not just any juice. He quickly committed to making the absolute best possible juices with the best ingredients of the best quality. He founded the business on values of integrity, innovation, and variety – all of which the company upholds to this day.
Today, they have an impressive variety of juices available, from single fruits to delicious blends. Their single juice products are unsweetened, undiluted, and 100 percent juice! This not only provides the most nutrients but it gives you the most authentic taste that each particular fruit can provide.
If you want a good blend of juices, they have you covered. Their blends not only provide a wider array of nutrients but the flavor combinations are endless. Some examples include celery apple cucumber, cranberry blueberry, blueberry pomegranate, orange carrot, and many more.
The popular celery apple cucumber juice has only 50 calories per serving, along with 11 grams of carbs, eight grams of sugars but no added sugars, and some calcium and potassium. The ingredients include only water and the juices that make up the recipe – cucumber, celery, and apple, with a hint of lemon in there as well.
2. Apple and Eve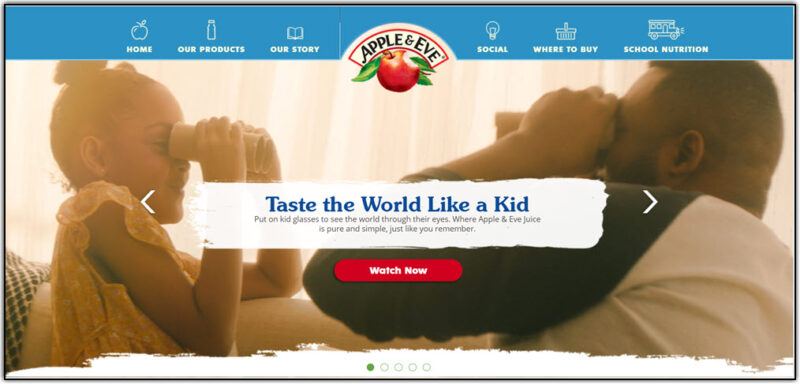 Apple and Eve strive to make delicious and healthy fruit juices that are pure and simple. By keeping this simple and clean, the juices not only taste authentic and delicious, but they're also good for your health. Apple and Eve are also passionate about protecting the planet and work hard to keep their practices and products as sustainable as possible, too.
The company was founded in 1975 by a man named Gordon Crane. It began as a family company, and it's stayed that way. From their family to yours, they want to put the best and healthiest products on your table to nourish all members of the family, of all ages.
They have a fantastic variety of 100 percent juice flavors available, including classics like apple, fruit punch, and cranberry, with some more exotic ones like kiwi and pomegranate thrown in there too. There are also plenty of blends available, and you can get the juices in large cartons or smaller, single-serve bottles depending on what works best for you and your family.
Their classic apple juice has 90 calories per serving with 21 grams of carbs, 20 grams of sugar, and plenty of vitamin C. There are no added sugars, no artificial sweeteners, and it's non-GMO certified.
3. Bolthouse Farms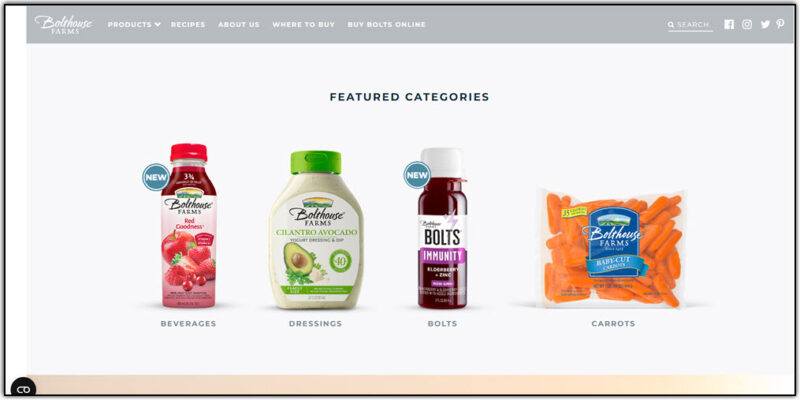 Bolthouse Farms is so committed to quality that they grow many of their own ingredients! This allows them to have full control over every aspect of the process. They focus on everything from soil health to reducing food waste as much as possible.
They have a wide variety of products available, including both fruit and veggie juices. They also have some protein drinks and shakes for those that need a boost, and some healthy coffee-flavored shakes.
They've also created a line of fruit juice "shots" that focus on a specific area of your health. For example, their immunity boosters include vitamin C and turmeric, both of which are known for supporting and boosting immunity. They also have shots for digestion and energy. These are great to have on hand for either regular use or for whenever you need a little boost.
4. Langer's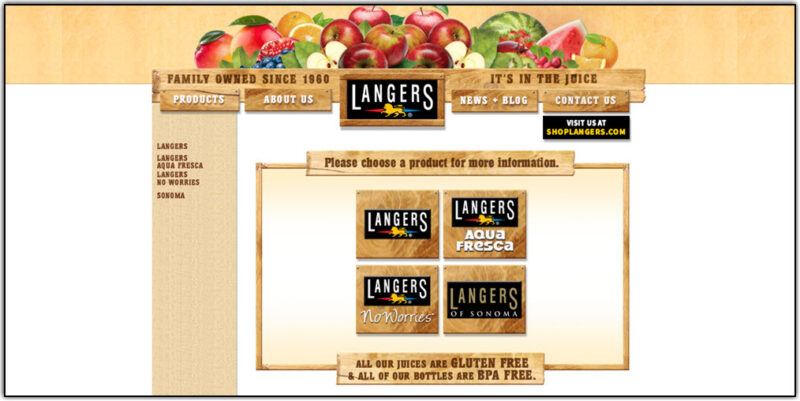 Langer's is another family company that was founded in 1960, but the passion for juice goes back even further. The family talks of how back in their younger days, their father was the "head juicer" of the family and they had fresh juice pretty much every morning. To this day, the family remains heavily involved in every aspect of the process, where they produce extremely healthy and wonderfully delicious juices every day.
They guarantee that all of their juices are gluten-free and every single bottle is BPA-free as well. Their selection includes the classic apple juice, cranberry juice, lemonade, grape juice, and many more. They also have some more exotic and innovative flavors and blends for those feeling more adventurous.
Their classic cranberry juice has 140 calories per serving with 35 grams of carbs and 32 grams of sugar. It's also an excellent source of vitamin C, offering 100 percent of your daily recommended intake.
5. Lakewood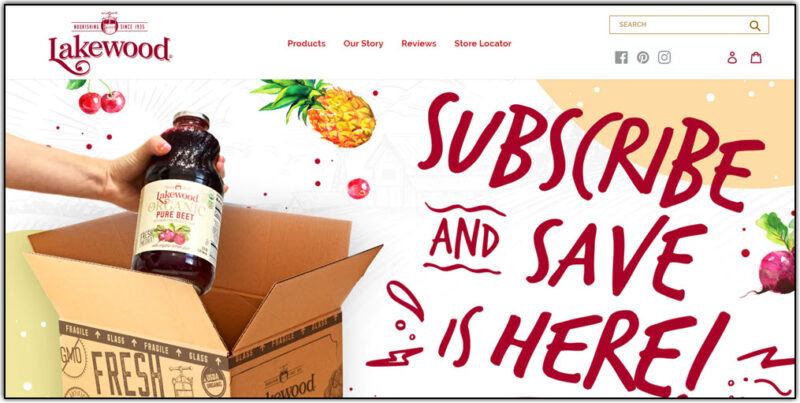 Lakewood began many years ago with a man named Fred Fuhrman. Fred ran a small fresh fruit business in Miami and supported his family by selling and delivering fresh fruit juices to hotels on the Miami beaches. From these humble beginnings came Lakewood. Fred's son took over in the 70s and expanded the business quite a bit.
Under the son, the company created their now trademarked line of fresh pressed, not-from-concentrate juices. The company is still in the family with Fred's grandson now running things and making sure his grandpa's legacy is upheld at every turn.
Their main line of juice is all organic with classic flavors like cranberry, blueberry, orange, apple, and more. Their orange juice is a perfect example of their quality. This juice offers 120 calories per serving, with 28 grams of carbs, 22 grams of sugar, and even two grams of protein. It's free from preservatives, it's kosher certified, and bottled in non-toxic, BPA-free glass.
Making Your Own Fruit Juice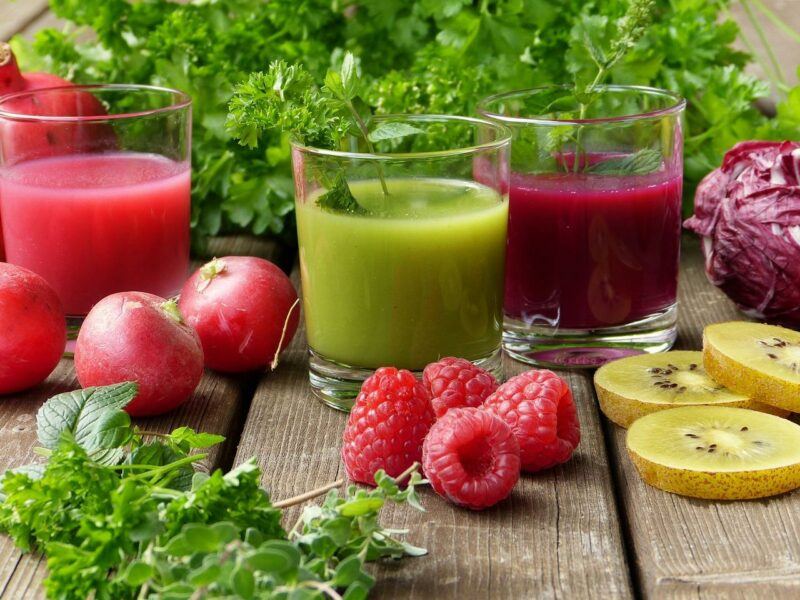 The fruit juice brands listed here are among the best ones out there – they use healthy ingredients and good practices. But, there are many benefits of making your own fruit juice at home! In addition to saving money, fresh juice will always be more potent and contain more nutrients.
You also avoid using additives such as gums, preservatives, or extra sugar. Plus, you're not limited to the flavors they decide to put in stores! When you dive into the world of juicing, you can create an unlimited number of fruit and veggie combinations.
The easiest way to make your own juice is to get a good-quality, cold-pressed juicer. Cold-pressed juices are often a little more expensive than centrifugal juicers, but the retention of nutrients is worth it. Centrifugal juicers are often faster and easier to clean, but the use of heat in the process removes about 30 percent of nutrients, on average.
There are many reasonably priced juicers on Amazon, such as this one, which has many fantastic reviews.
No Juicer? No problem.
If a juicer just isn't in the cards for you, that doesn't mean you can't enjoy the many wonderful benefits of juicing. You just have to get a little creative! You will need a blender, though this is a much more common item in the average household as it's more versatile than a juicer.
The only other thing you need is something to strain the juice out with, like a nut bag or cheesecloth.
The process is pretty simple – start by blending up all your desired ingredients into what is essentially a smoothie. Once it's nice and smooth, you'll strain it. This is where some additional effort is required as you'll want to squeeze out as much juice as possible to avoid waste. You'll usually get even more by straining the pulp a second time to get any extra juice.
Once this is done you can either discard the pulp or save it for future use! Depending on the fruits and veggies you used, the pulp can be repurposed as an ingredient in smoothies or even baked goods like fruitcakes or muffins. Some even use it for a brand new chia pudding recipe!