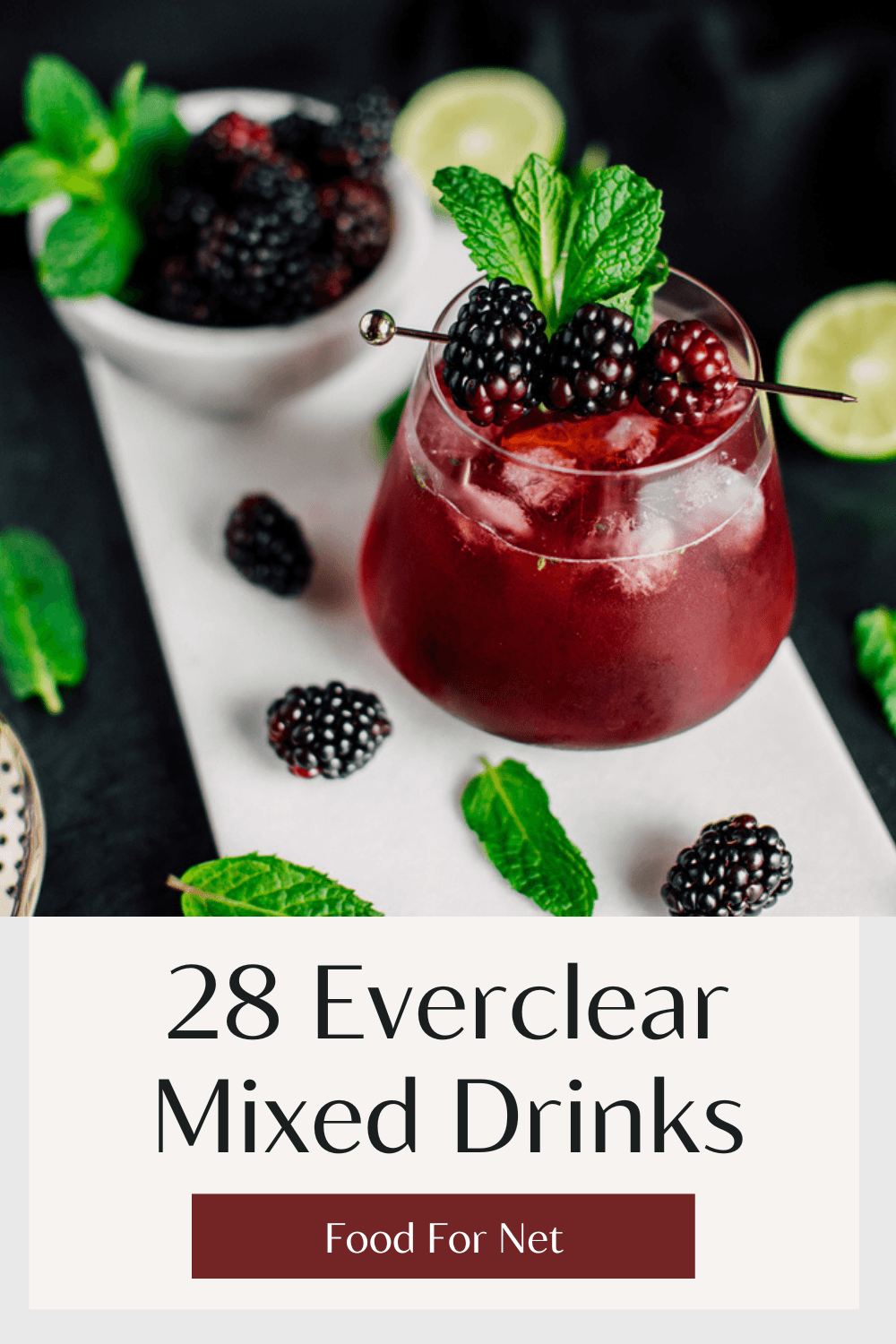 Everclear is notorious, partly because of its high alcohol content. It goes all the way up to 95% ABV (or 190 proof) – a version that is actually illegal in some states. While there are lower proof versions too, these aren't as popular. Which, honestly, isn't surprising. Thankfully, there are plenty of Everclear mixed drinks to tone down the abv, but keep that everclear flavor.
The spirit is also sometimes called unfinished, meaning you shouldn't be drinking it on its own. Nor would you want to, honestly, Everclear is intense enough even when combined with other ingredients.
Most of these cocktails use a variety of ingredients to create something that's enjoyable. You'll probably still notice the Everclear, but at least it's no longer going to punch you in the gut.
Even if you love Everclear, it's something to be incredibly cautious with. It has an exceptionally high alcohol content and is odorless. As such, it's very easy to drink more than you mean to.
The amount you drink may sneak up on you too, where you feel fine for a while and then suddenly get knocked sideways. So, always pay attention to the amount of Everclear in your drink. Be cautious at parties, as some party drinks use decent amounts of the spirit.
Everclear Mixed Drinks (With Pictures!)
Swamp Frog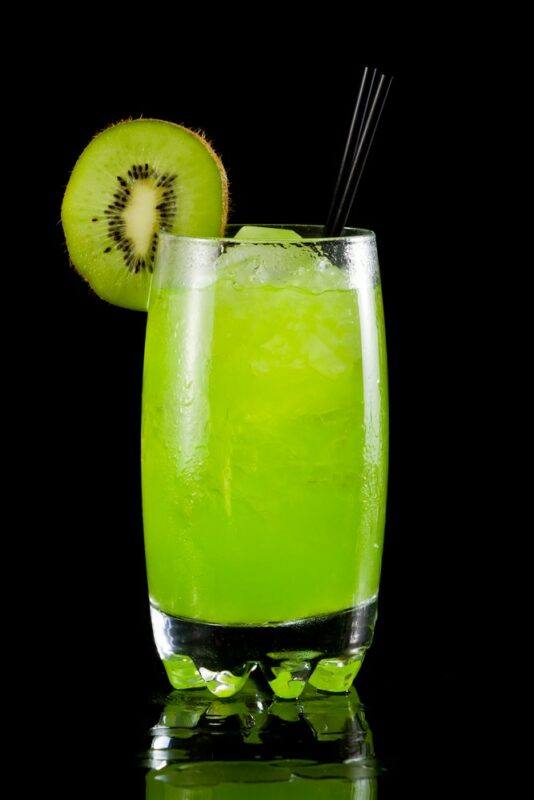 This strong punch would be fantastic at a student party or a 90s event, as it has a vibrant green color and a distinct tart flavor.
There are three main ingredients, used in equal measures: Everclear, vodka, and sour apple pucker. A concentrated lime mixture is also used, along with Mountain Dew.
The combination is intense. Even with the sweetness of Mountain Dew, you end up with a pretty sour drink.
Fire Bomb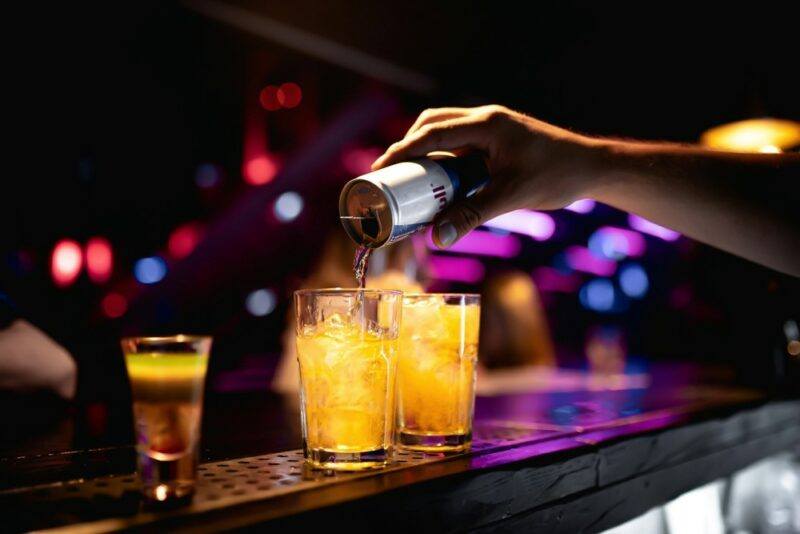 This simple cocktail shouldn't be underestimated. It's basically a Red Bull vodka, except that you're using Everclear instead of vodka. Doing so doesn't change the flavor much, but the Everclear certainly increases the alcohol content.
While this is a fun cocktail, it's also one to be very careful with.
After all, an energy drink and alcohol combination is always a bit dicey. The caffeine masks some of the energy decreasing effects of alcohol, keeping you going for longer. This is useful at a late night party, but could mean that you drink more than you intend to.
So, again, it's important to keep an eye on the amount you consume.
Bee Sage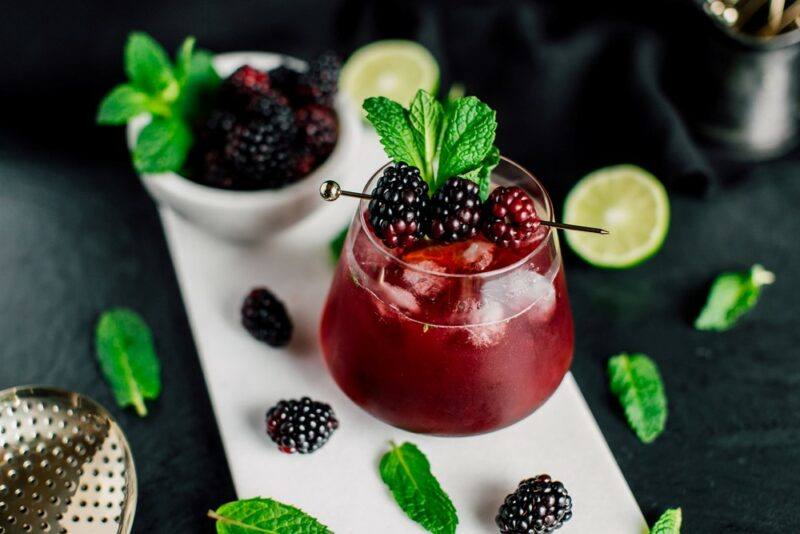 This cocktail shows that you can make fairly refined drinks using Everclear as well. The key feature of the cocktail is first making a blackberry sage infusion with the Everclear.
This infusion is then combined with honey simple syrup and fresh lemon juice to create a variation on the classic sour cocktails.
While infusions take a bit of time and effort, they're a popular way to use Everclear, helping to add flavor and reduce a little of the spirit's intensity.
Bee's Nice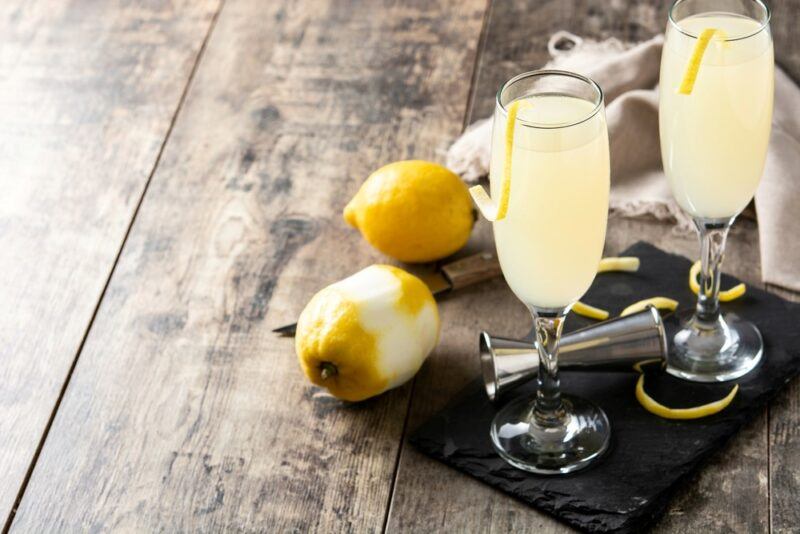 This sweet and bubbly cocktail combines Everclear with lemon juice, honey simple syrup, and prosecco.
The prosecco is a fantastic choice, as this elevates the cocktail from being just another sour to something new entirely. The combination of Everclear and prosecco also makes this a fairly boozy offering.
Land Mine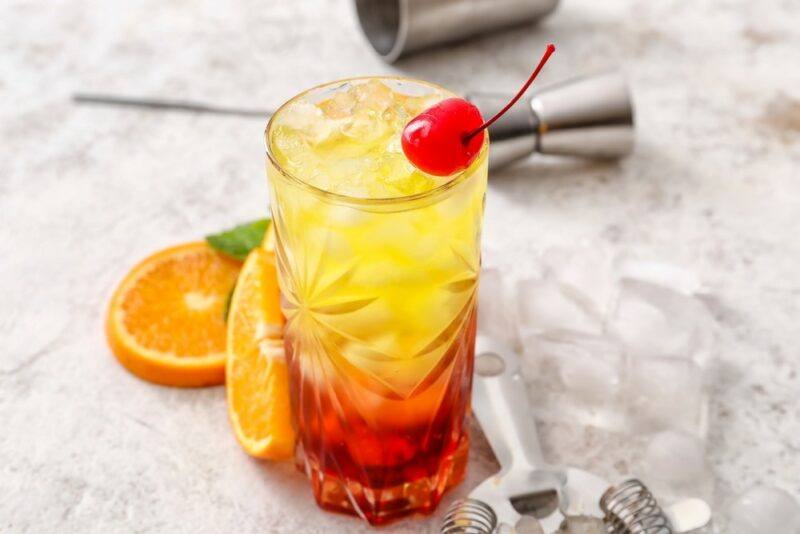 This modern cocktail is fruity, funky, and stronger than you might expect. It starts off with grenadine in the bottom of the glass, which creates a red layer. Then Everclear, orange vodka, sour apple pucker, and crème de banana are added.
Finally, the drink is topped with Red Bull (with the can left in the drink for full effect). The flavors aren't nuanced at all, but that's part of the fun with this cocktail. It would be perfect as a party drink – and really lives up to the 'land mine' name.
Hell's Fury Shot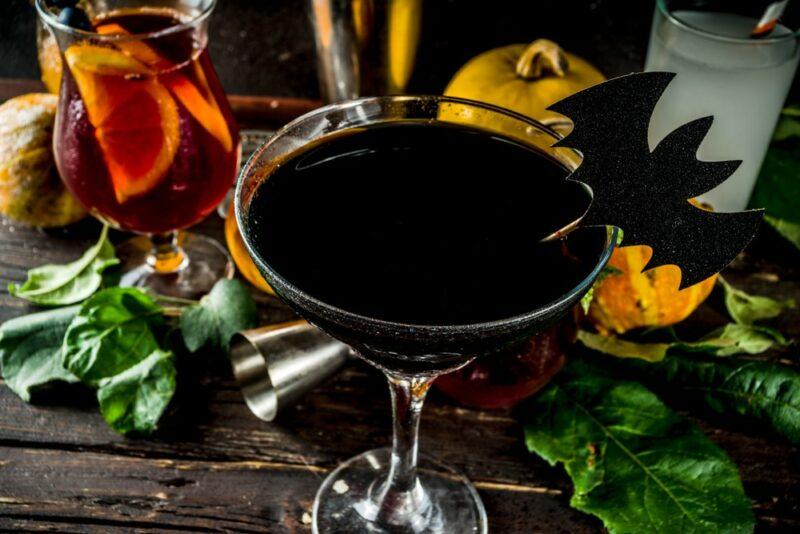 Have you ever seen a drink quite like this? It's a four-ingredient shot, using equal measures of Fireball whisky, Everclear, 151 proof rum, and black absinthe. Few other drinks are as strong as this one.
There's also one extra ingredient in the recipe – a habanero pepper. The habanero means that you're getting a strong spicy kick along with the alcohol. You'll want to drink this shot fast and be careful who you give one to.
Trash Can Punch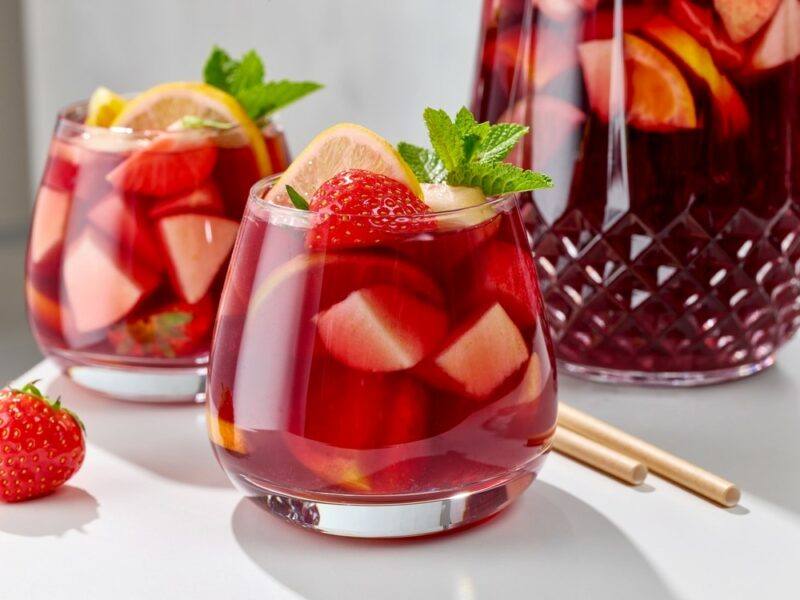 Want a punch recipe with a kick? This is an amazing one to try, as it combines vodka and Everclear with Hawaiian punch and plenty of fruit pieces.
You can tweak the strength by changing the amount of Hawaiian punch included in the mix. Or, you could drop the vodka and only use Everclear. This version would have much more of a kick.
Strawberry Lemonade Party Punch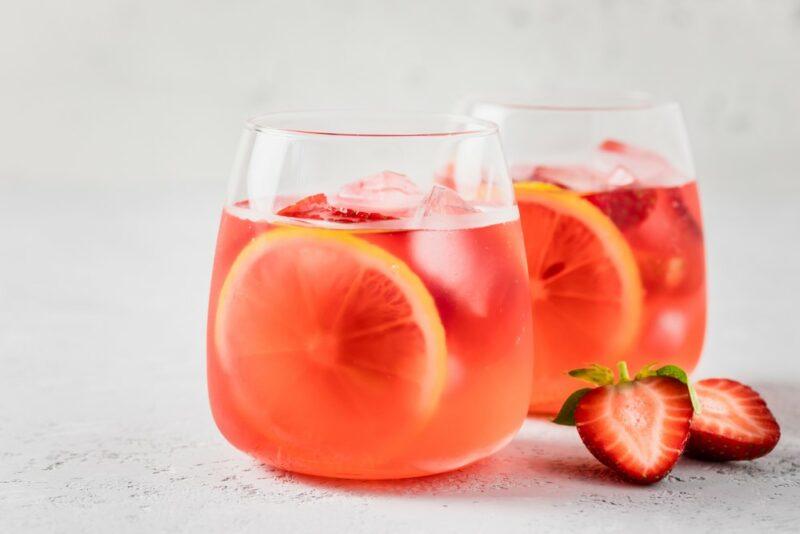 Here's another punch recipe that relies on Everclear. This one is a little different though, as Everclear is the only spirit present. The other ingredients are just lemonade, lemon lime soda, and plenty of fruit.
While the recipe is incredibly simple, this would still be a delicious punch, especially if you blend strawberries into the punch itself.
Using just Everclear is a useful trick too. Doing gives you an inexpensive alcoholic punch. Plus, you only have one type of spirit to worry about, which makes the punch easier to shop for and prepare.
Blue Kool Aid Jungle Juice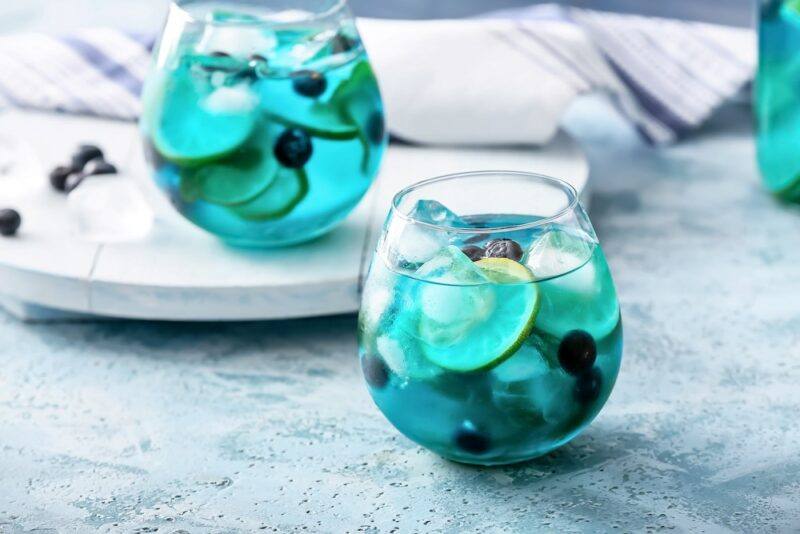 Speaking of party drinks, what about this one? It's a modern creation that gets its color from blue raspberry lemonade Kool Aid, plus a bit of blue Curacao. There's lemonade and lemon lime soda in the mix as well.
Don't let the sweetness of this drink fool you though, as it's surprisingly potent. That's because there are three spirits in the mix – tequila, coconut rum, and Everclear. You're not using much Everclear, but even a small amount boosts your drink dramatically.
Autumn Mead Sangria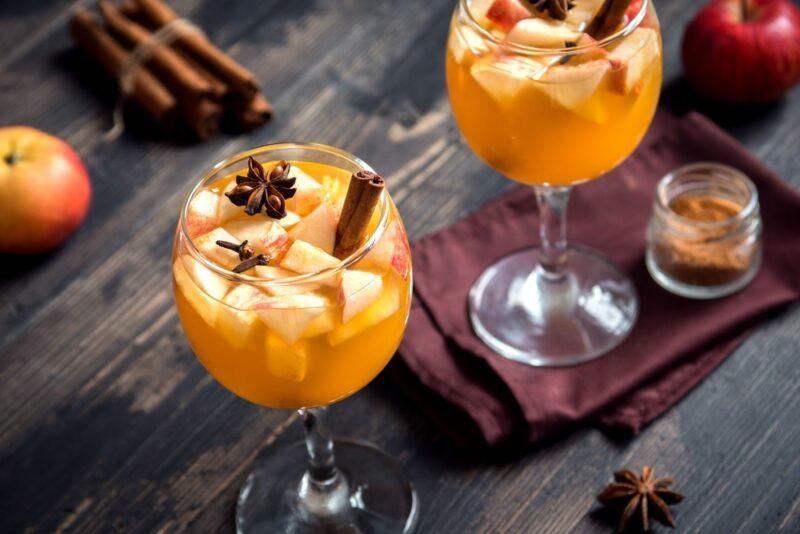 Sangrias are one of the easiest choices for a party. Just throw together red wine, fruit juice, and perhaps some soda, and you have a crowd pleaser that's hard to get wrong.
There's a problem, though – sangrias are boring.
They're made the same way time after time and served at countless events. Why not mix things up?
This autumn mead sangria has a few differences. First, it uses white wine instead of red wine. Second, it adds a decent amount of Everclear, which increases the alcohol content considerably.
The recipe also relies strongly on fall flavors, including cinnamon, apples, and honey. You end up with a delicious party drink that stands out from the crowd.
Fizzy Dog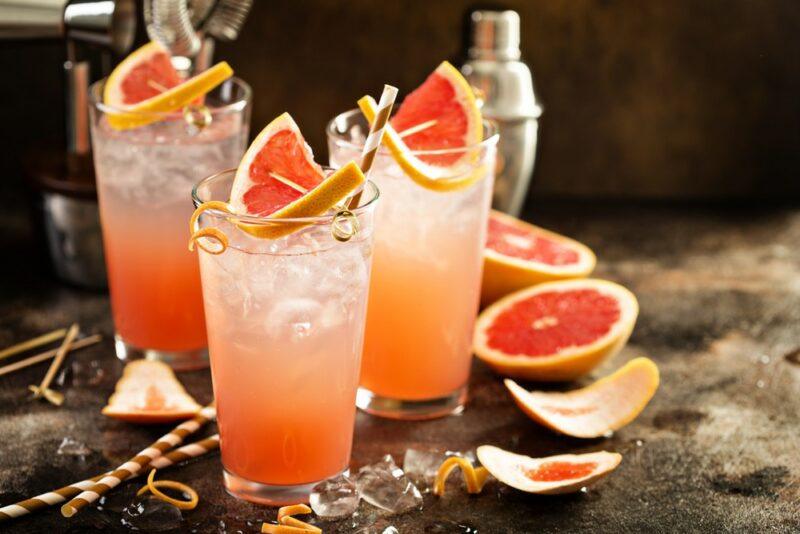 This cocktail is a riff on the Greyhound and salty dog cocktails, which both combine grapefruit juice and gin.
This version is similar, except that you're using Everclear instead of gin. It's also prepared as a tall drink, where you're topping it up with club soda. Finally, a few splashes of bitters are added for extra flavor.
Making a tall drink rather than a short one is a great idea. After all, Everclear is seriously potent.
High Octane White Russian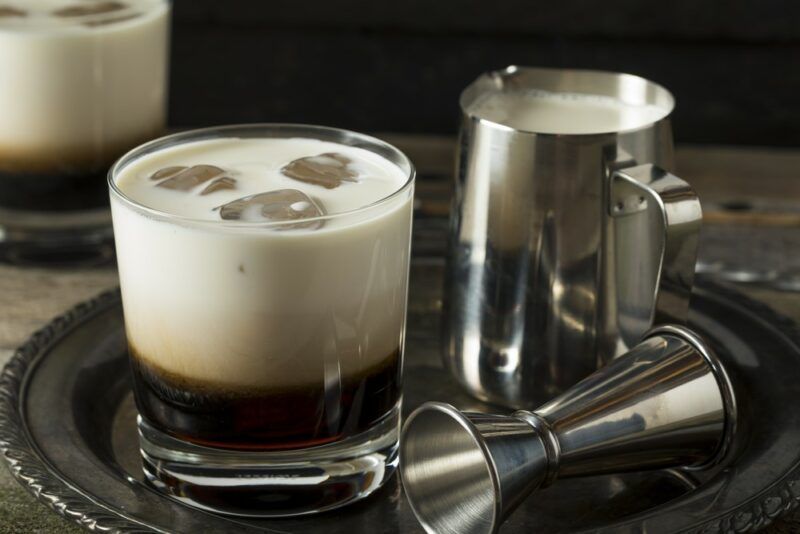 The traditional white Russian combines coffee liqueur with vodka and heavy cream.
A high octane version simply replaces the vodka with Everclear. Doing so increases the alcohol content without changing anything else about the cocktail.
Roasted Cherry Colada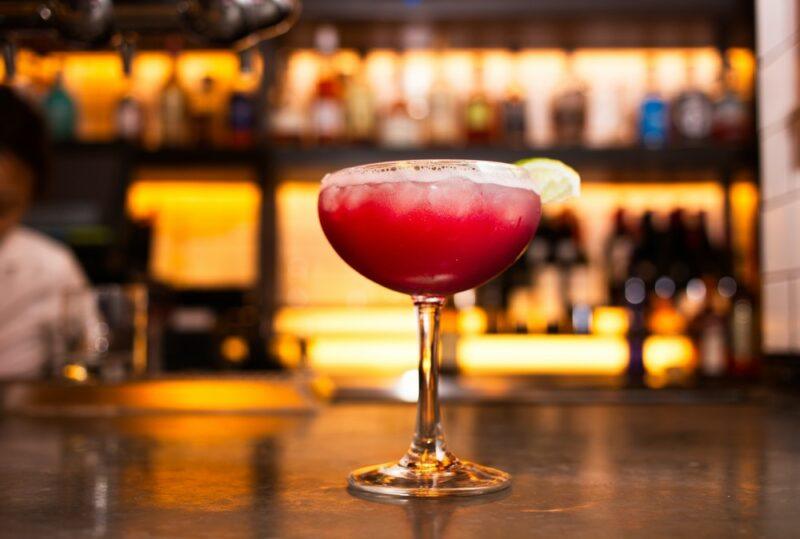 Some Everclear cocktails are familiar and predictable. Then there are ones like the roasted cherry colada that break the mold.
Basically, the cocktail is a riff on a pina colada, except that you're using roasted cherries as an ingredient. The cherries add a rich flavor, especially when you include some bitters as well.
This is a strong drink, as it includes white rum, dark rum, and Everclear. That said, the Everclear isn't used in the cocktail itself. Instead, you fill half a cherry with the spirit, place it carefully on top of the drink – then light it.
Chocolate Moonshine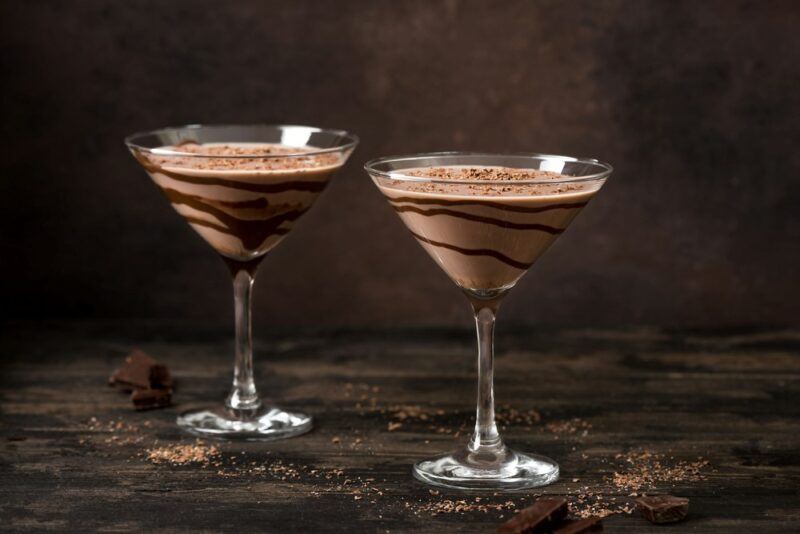 This is the first of many Everclear drinks that riff on the idea of moonshine. While Everclear isn't actually moonshine, it is a good legal alternative (also, there are many moonshine cocktails, most of which can be made using Everclear).
This particular cocktail would be perfect for dessert, as it relies on real dark chocolate, heavy cream, and plenty of sugar. The Everclear provides the alcohol content. You end up with a delicious drink that contains more alcohol than a traditional chocolate martini.
Apple Pie Moonshine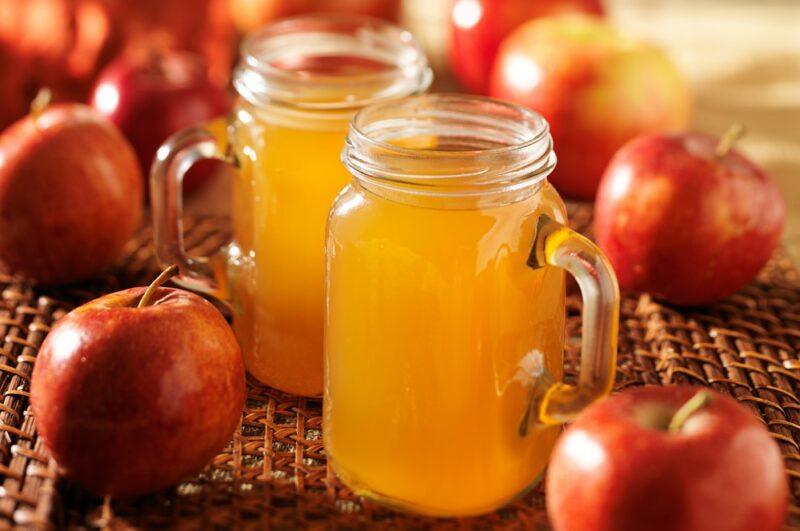 This cocktail is an easy way to make your Everclear drinkable on its own. You could also include the apple pie moonshine as part of any fall-themed cocktail.
The drink is easy to prepare, taking just a couple of minutes to mix everything, then an hour to cook it all together. However, you'll need to plan in advance, as you're meant to leave it for eight weeks to allow the flavors to fully blend. If you wait the whole time, then you get a surprisingly mellow drink that's still potent.
The eight weeks is just if you're using 190 or 189 proof Everclear. If you're using a lower proof version, you can decrease the waiting time.
Pineapple Moonshine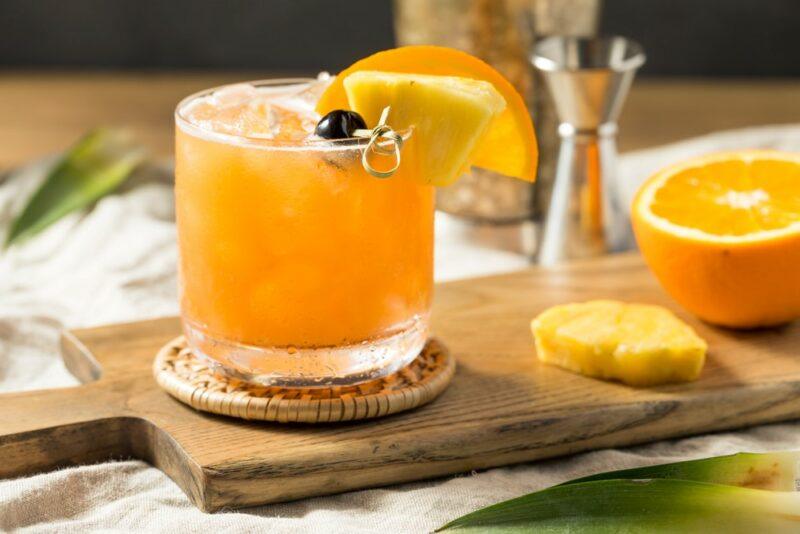 Here's another flavored 'moonshine' idea. This one focuses on pineapple rather than apple pie, but the principle is the same.
The recipe is as simple as combining Everclear with canned pineapple juice and plenty of sugar. The ingredients are cooked together on the stovetop or in a slow cooker, then stored in jars.
You can make a more complex twist too, by including cream of coconut, orange juice, and orange zest. Doing so gives your 'moonshine' a tropical theme.
Once again, leaving your drink to sit for weeks makes it taste better, as the flavors mellow out. However, doing so isn't essential. If you don't mind the intensity of Everclear, you could easily drink this as soon as it has been cooked and cooled.
Instant Pot Root Beer Moonshine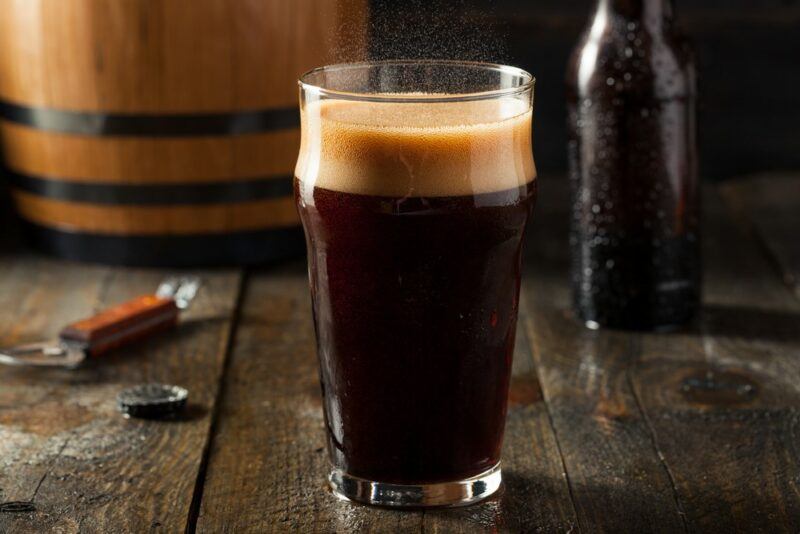 Here's one more recipe that follows the infused moonshine idea. This time you're making the Everclear taste like root beer.
Root beer extract is the main ingredient for doing so. You'll also need plenty of sugar, water, and vanilla extract.
As the title suggests, an Instant Pot is the perfect tool for preparing your moonshine. Not only does this help to dissolve everything and infuse the flavors, but it's also a hands-off process.
Grand Finale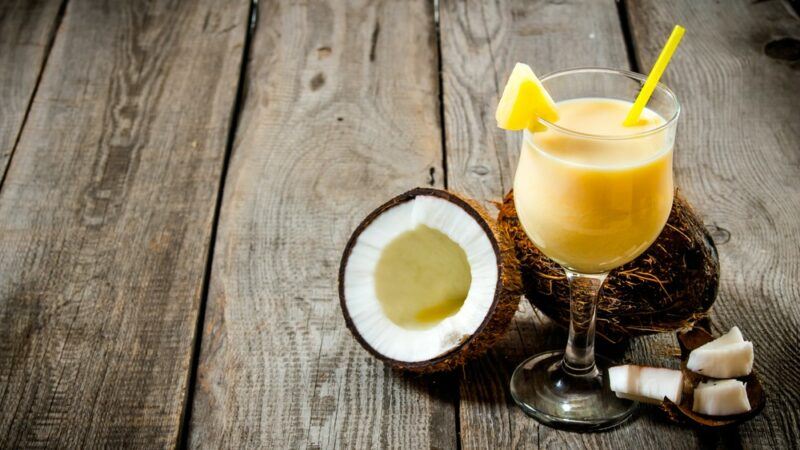 This cocktail is unexpected, but also quite delicious. You simply combine coconut milk, pineapple juice, and Everclear, then top the cocktail up with orange soda.
It's crucial to mix the ingredients together thoroughly to stop the coconut milk from clumping. You can even use a blender.
For that matter, blending this cocktail with ice would give you a delicious slushie-like cocktail.
Imperius Cocktail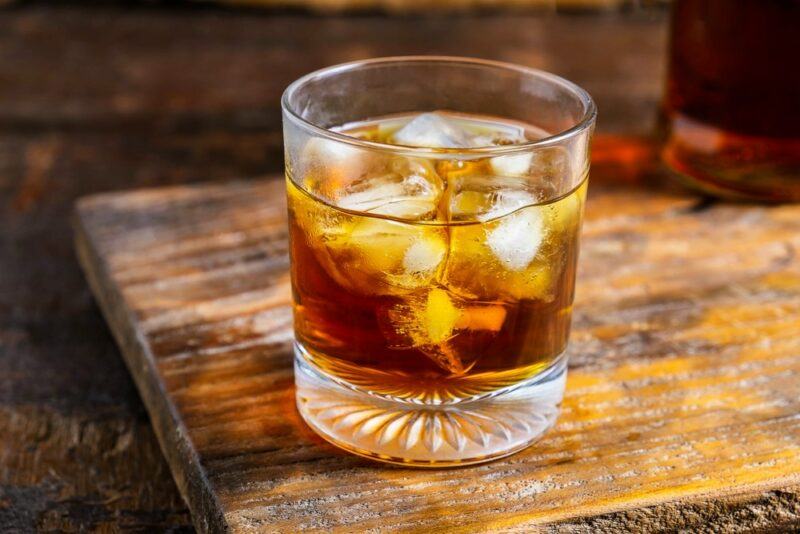 This is an intense cocktail. It combines equal measures of Everclear, vodka, and Scotch whiskey. It's best consumed as a shot, as it's going to burn.
Still, if you're looking for something strong – few drinks can top this one.
Everbeer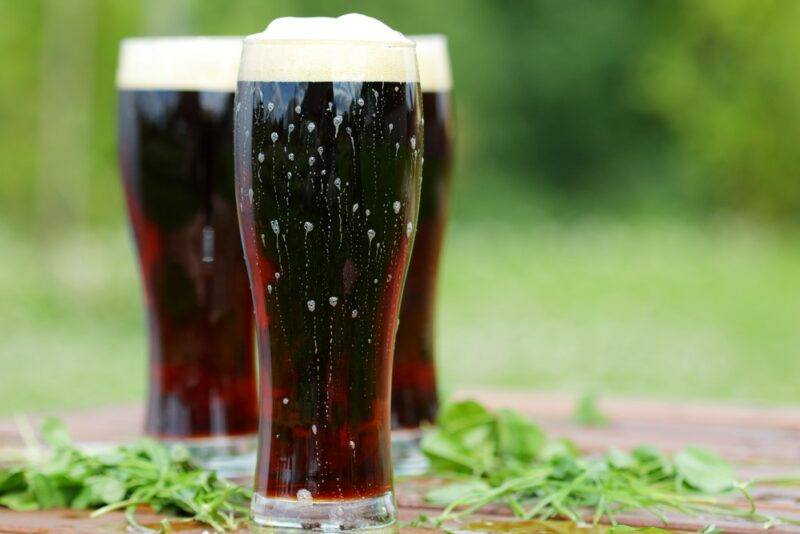 Here's a simple two ingredient cocktail. It still packs a punch though, especially if you use 190 proof Everclear.
To make it, you simply combine a shot of Everclear with a mug of root beer. The root beer helps to balance out most of the flavors of your Everclear – and it's an ingredient you should already have at home.
For something even more alcoholic, you could combine Everclear with regular beer instead. The flavor profile wouldn't be the same. But, who knows? You might even prefer this version.
Cherry Vanilla Ice Cream Punch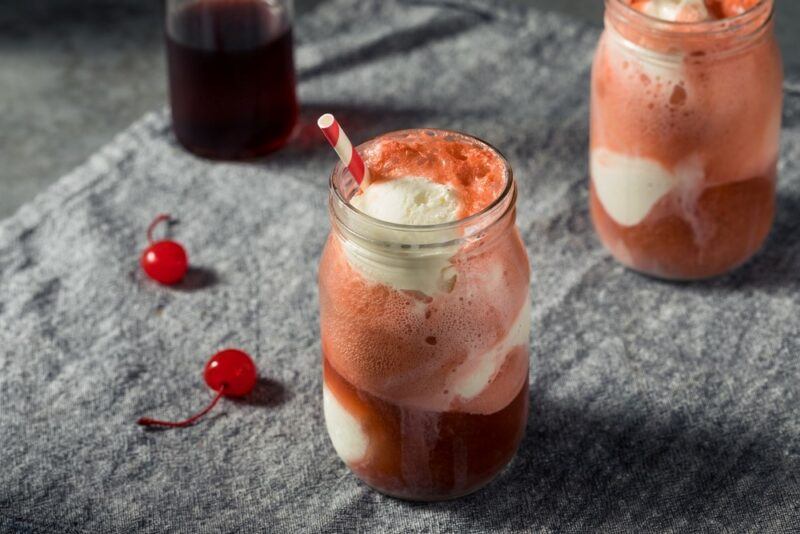 Party punches get familiar and boring fast. This one is different because it's basically an ice cream float in the form of a giant punch.
We can't forget about the Everclear either. This is what gives the punch its kick.
The punch is also surprisingly easy to make for yourself. There are only four main ingredients: tart cherry juice, cream soda, Everclear, and ice cream. You can throw some cherries and mint leaves on top as a garnish, but that's it.
Don't worry if the room is warm and your ice cream starts to melt. The melted ice cream just gives you a creamy drink that still tastes delicious.
Pumpkin Pie Punch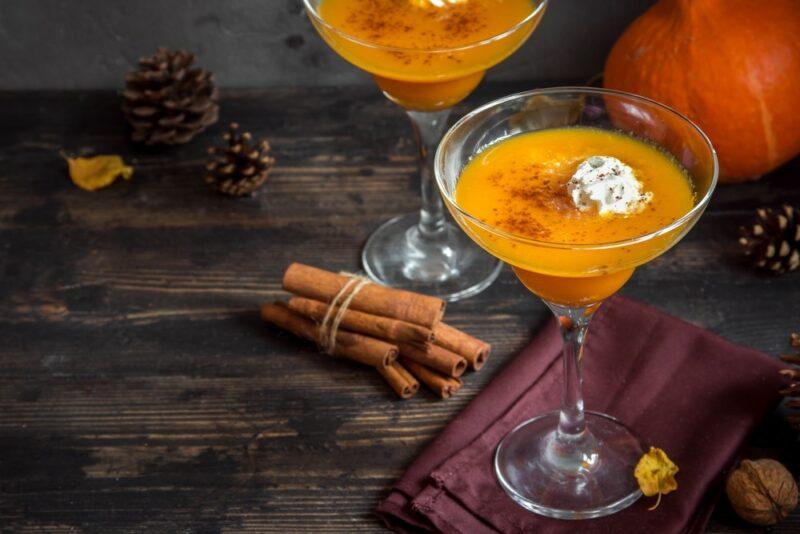 If you're a fan of fall, what about a pumpkin punch? This time you're using apple cider, pumpkin puree, and pumpkin pie spice.
Cream soda makes an appearance again as well, helping to dilute the drink and give it a bit of fizz. Then there's the Everclear. This provides the alcoholic kick to your punch.
You could also add vanilla vodka to complement the other flavors and make the punch even stronger.
Basilcello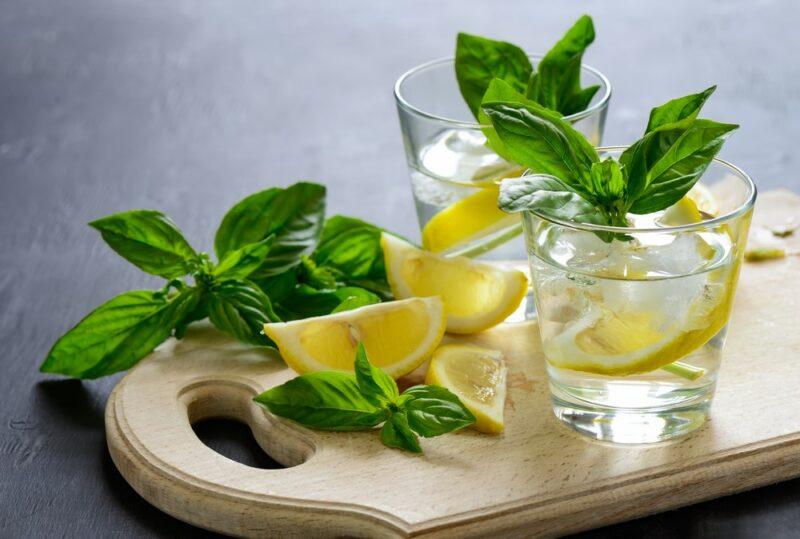 This one isn't really a cocktail. Instead, the idea is similar to limoncello, which is a citrus-infused liqueur. This time, though, you're infusing Everclear with basil.
The only other ingredients you need are simple syrup and a little citric acid. The citric acid provides just enough flavor contrast.
The basilcello could be included in cocktails, but is also delicious on its own. It works particularly well as a palate cleanser or something to sip after your evening's meal.
Green Monster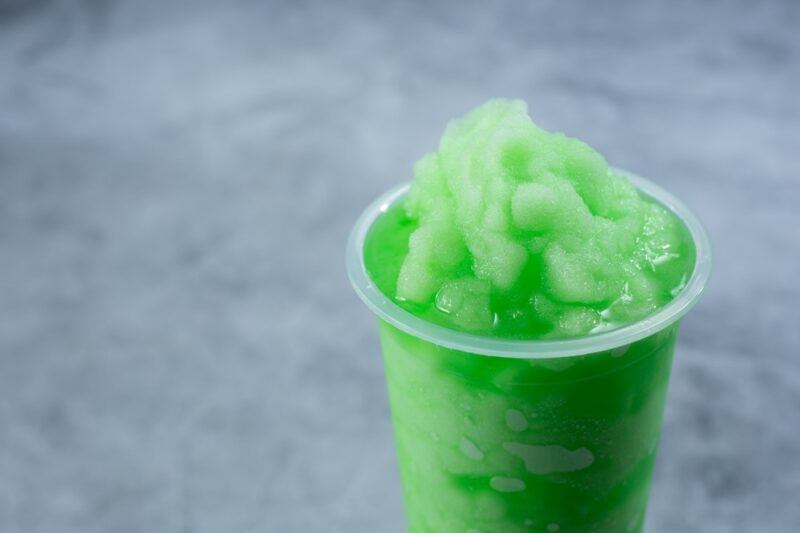 This cocktail almost sounds like a 90s drink, as it relies on apple vodka, sour apple pucker, and sour apple martini mix. These ingredients, plus the Everclear, give you a strong flavor and decent alcohol hit all at once.
While the ingredients could be simply mixed together and served, the cocktail is much better if you blend it together with ice. This gives you a slushie that's fun to drink and looks fantastic in the cup.
Goldsmith's Daughter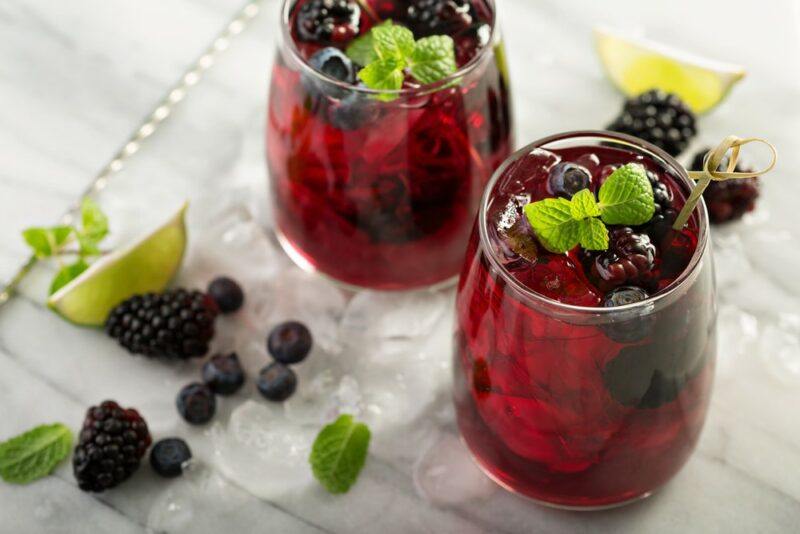 Here's a surprisingly nuanced take on Everclear. This time, you're getting plenty of flavor from blackberries and mint, plus some contrast from lime juice and homemade lemon sherbet.
Some Irish whiskey is added to the recipe as well. The whiskey doesn't just add to the alcohol content. It also provides a richer flavor that helps to balance out the Everclear.
The bright color of the cocktail also makes it a stunning choice to serve guests.
Boozy Cherry Limeade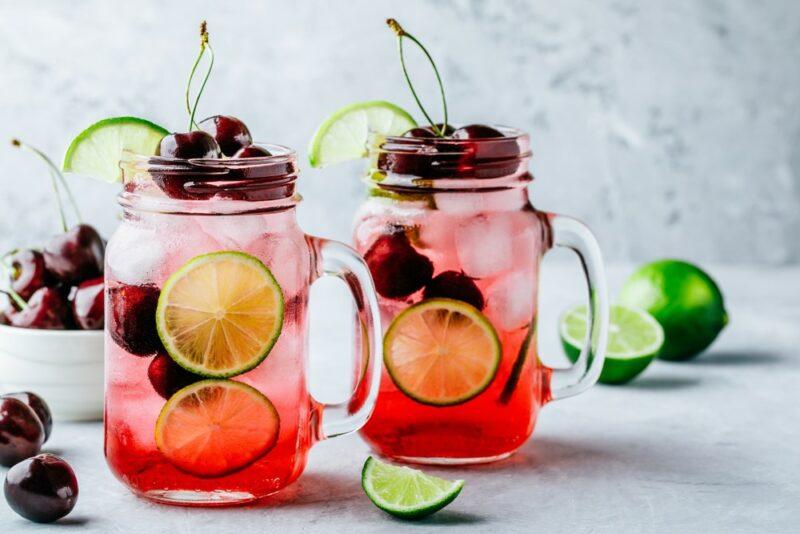 This recipe relies on limecello, cherry syrup, and lemon lime soda to give you the cherry, lemon, and lime balance.
It's not as simple as it seems though, as you need to first make your own limecello using Everclear. Doing so involves allowing the fruit to soak in the Everclear, often for a few months. When you do so, the flavors from the fruit infuse into the spirit.
Loretta's Punch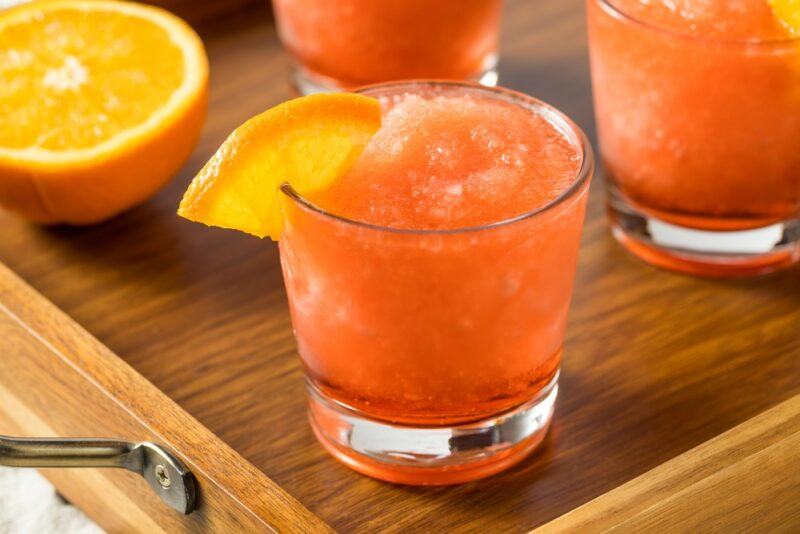 This boozy punch is best served as a slushie. For alcohol, it combines Everclear with white rum and KINKY Pink liqueur. Then you have fruit punch, lemon juice, and lime juice.
The fruit juices provide the punch with plenty of flavor and help to mask the intensity of the alcohol. You can even blend a seedless orange and some strawberries to make things more complex still.
Kool Aid Nutcracker
This final cocktail is fun and easy. All you're doing is preparing double strength Kool Aid, then mixing it together with ice and Everclear. You end up with a slushie drink that looks like it belongs in the 90s.
It's not a nuanced drink – at all. Still, who needs refined flavors all the time? Why not cut loose once in a while?