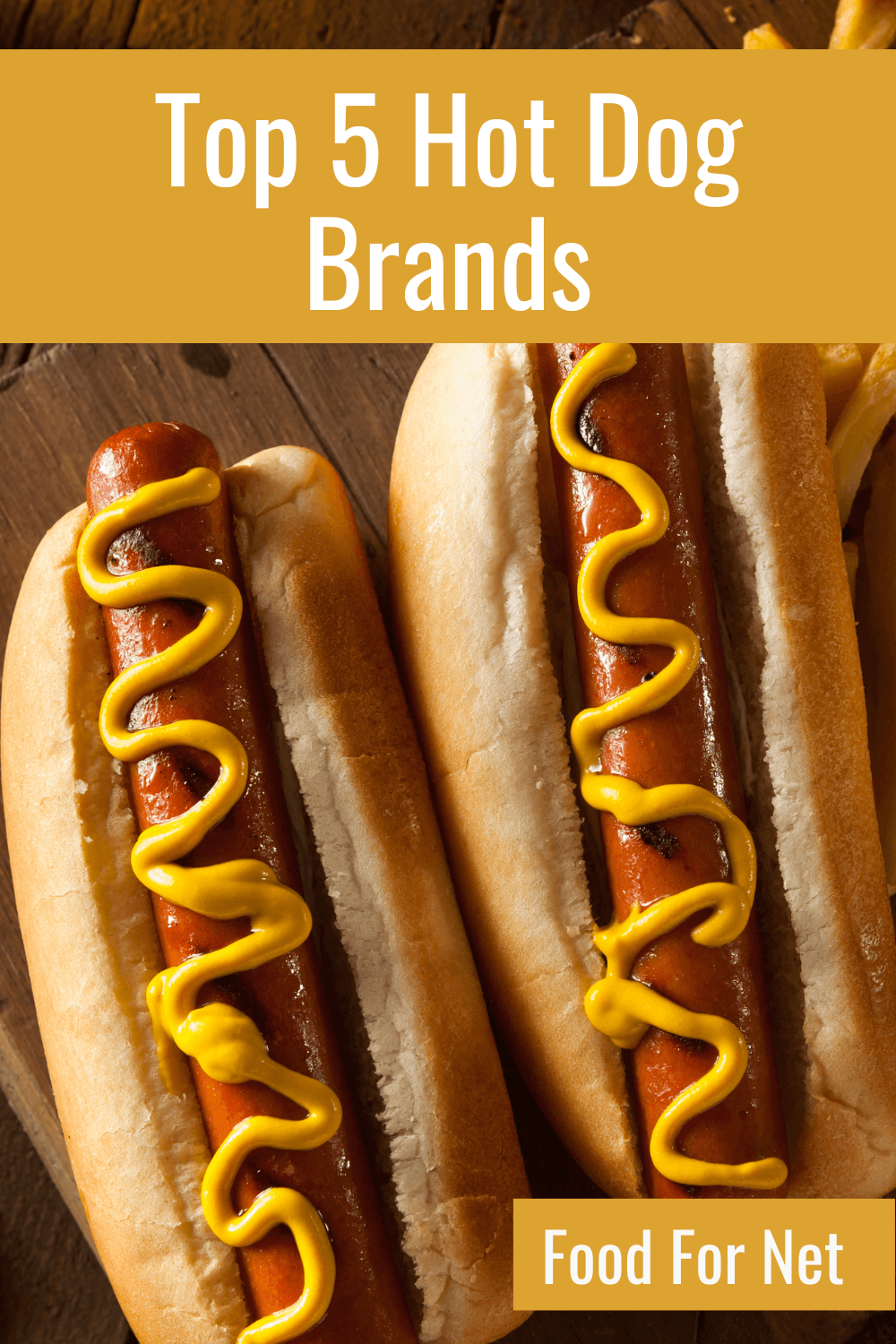 Hot dogs are a quick, easy, and delicious food that's great for a snack or as part of a full meal. They're also nice and versatile – you can get all kinds of different buns and add whatever toppings and condiments you want. Sometimes plain ketchup is all you need, or you can go all out and pile on all your favorites! The best hot dog brands bring you classic flavor, with high quality ingredients.
The problem with hot dogs, is that they are notorious for being some of the unhealthiest meat options out there. Getting them into their long, slim shape requires quite a bit of processing, and they're often packaged with all kinds of preservatives to help them survive on the store shelves. They're sure tasty, but eating the wrong hot dogs on a regular basis for a long time may end up having some repercussions on your health.
The good news is that not all hot dogs are made the same! Some of the best hot dog brands really do care about health and taste at the same time. These brands use only the best quality meat and are much more conscious of ethics and sustainability. The other issue with the overprocessed, commercialized hot dog meat is that it often comes from cruelly raised animals. Ethics aside, the meat from healthy, well-fed, pasture-raised animals is often healthier and tastier anyway.
The following brands are some of the best ones out there, in terms of health, taste, and sustainability. Living a healthier life doesn't mean you must give up your hot dogs – all it means is you must shop more intentionally!
The Best Hot Dog Brands
1. Applegate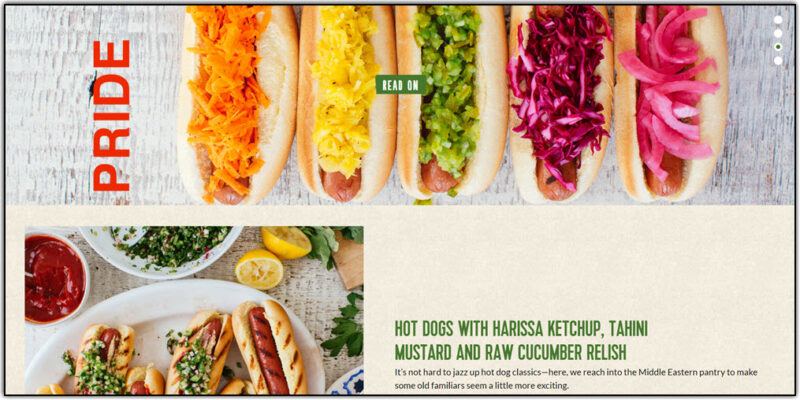 Applegate is passionate about producing good-quality, natural, and organic meat. They believe that meat is healthy and wholesome when it's created properly – without hormones, without unnatural additives, and without cruelty. They have a huge range of meats available, all of which uphold these important ideals.
Their hot dogs come in several different varieties, including beef, chicken, and turkey. Each has a different flavor but they're all equally well-made and equally good for you! The organic uncured hot beef hot dog is 100 percent grass-fed and free from casein, dairy, gluten, and sugar. Each hot dog contains 100 calories with eight grams of fat, no carbs, and seven grams of protein. It has a small amount of iron and potassium, as well.
In addition to hot dogs, they also have delicious sausages, turkey, chicken, beef, deli meat, meatballs, cheese, bacon, and more!
2. Field Roast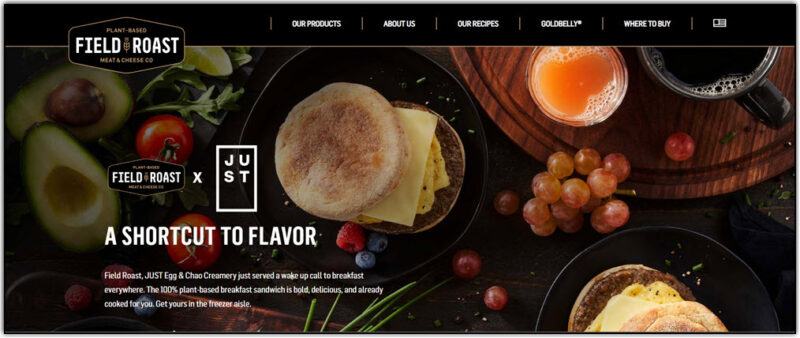 Field Roast is widely known for its premium-quality plant-based meat options, including sausages and hot dogs! There are many people out there who either don't or can't eat meat for various reasons, so it's always good to have a healthy and delicious plant-based option available.
The hot dogs have a natural hardwood smoked flavor, crafted with spices like garlic, black pepper, and paprika. Other ingredients include brown rice protein, faba bean protein, onion powder, cherry powder, and more.
Each dog has 110 calories per serving with seven grams of fat, seven grams of carbs, one gram of fiber, and five grams of protein. While they have a fantastic flavor on their own, there are endless things you can do with a good hot dog. If you're looking for something new and interesting to try, Field Roast has some recipes ready for you right on the website, including different topping variations and some fun, new ways to cook and prepare your hot dogs.
3. Teton Waters Ranch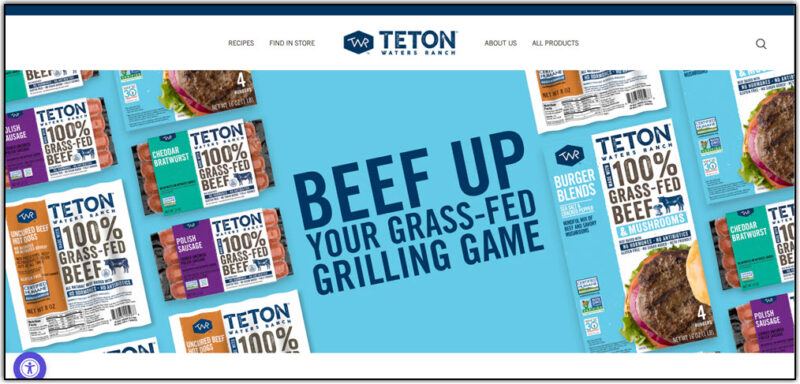 Teton Waters Ranch began with a passion for the environment. They experimented with regenerative agriculture to restore some land. This eventually evolved into a proper farm where they produce premium-quality, grass-fed and finished beef that's about as healthy as beef can get.
Their amazing hot dogs are only part of their selection. They have three different types – the classic hot dug, bun-length dogs, and smoked cocktail sausages. The classic hot dogs contain 110 calories each with nine grams of fat, no carbs, no sugar, and six grams of protein. The only ingredients are their grass-fed beef, water, and a selection of spices for extraordinary flavor.
Other products made with their top-notch beef include summer sausages, rope sausages, breakfast sausages, burger blends, and more.
4. Organic Prairie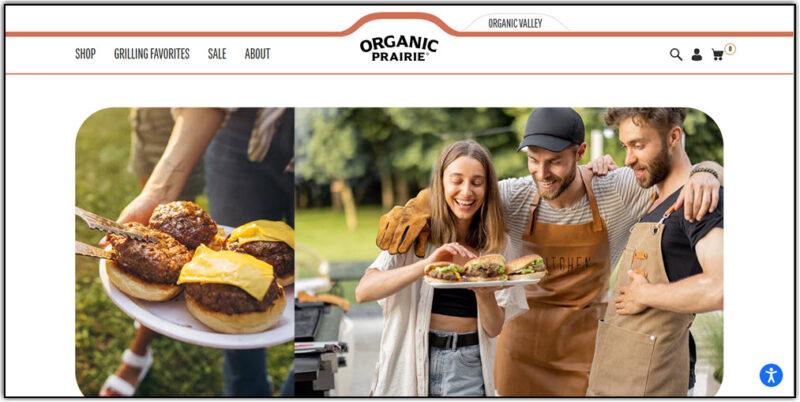 Organic Prairie represents a co-op of independent, organic family farms that work together to create amazing, healthy, clean meat. There is no involvement with factory farming or large, commercialized meat production. They strongly believe that meat should be simple and pure, and thus, they use no artificial hormones, antibiotics, feed treated with pesticides, or anything unhealthy or unnatural.
They have a few different sausages available, but the Italian sausages are always a hit and make the best hot dogs. They use an amazing blend of seasonings and spices on these to create a unique and mouthwatering flavor. They offer them up pre-cooked, meaning they're ready for the grill or however you prefer to cook your dogs.
Each sausage contains 230 calories, 17 grams of fat, one gram of carbs, no sugar, and 16 grams of protein. It also offers moderate amounts of vitamin D, calcium, iron, and potassium.
If you love their Italian sausages, they have a plethora of other products to choose from that are just as great. This includes steaks, bacon, deli slices, ribs, burgers, and so much more.
5. Niman Ranch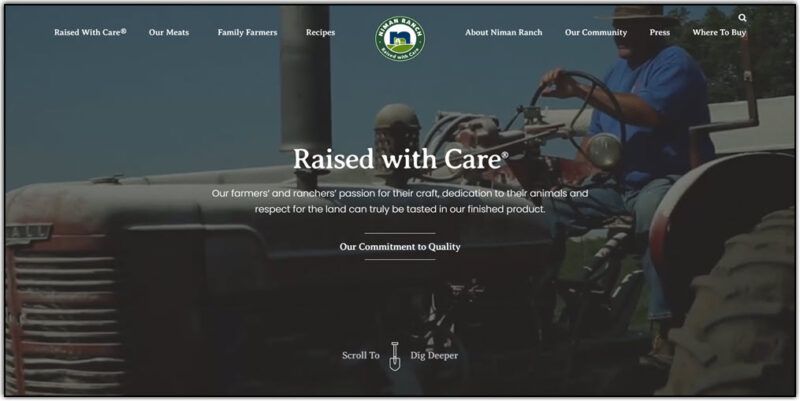 Niman Ranch works with a network of family farmers around the United States, working only with ones that raise their livestock humanely and with sustainability in mind. This results in a wide selection of incredibly clean, healthy, and nutritious meat that tastes amazing.
Among many options are delicious hot dogs that are made with all-natural pork and beef, contain no filler or by-products, and are gluten-free. They have a few different options to choose from, including jumbo beef, uncured beef, uncured pork and beef, and their fearless franks which are smoked over hickory wood to produce a deep, fresh, and unique flavor.
The uncured beef franks contain 170 calories per dog with 13 grams of fat, one gram of carbs, no sugar, and 12 grams of protein. They also have some calcium and a solid dose of iron.
In addition to hot dogs, they also offer fresh beef, fresh pork, and even fresh lamb. They have bacon, ham, deli meat, sausages, and snacks. They also have their very own craft beer collection – which includes a selection of meats that are flavored with a series of craft beers!
The Importance of Grass-Fed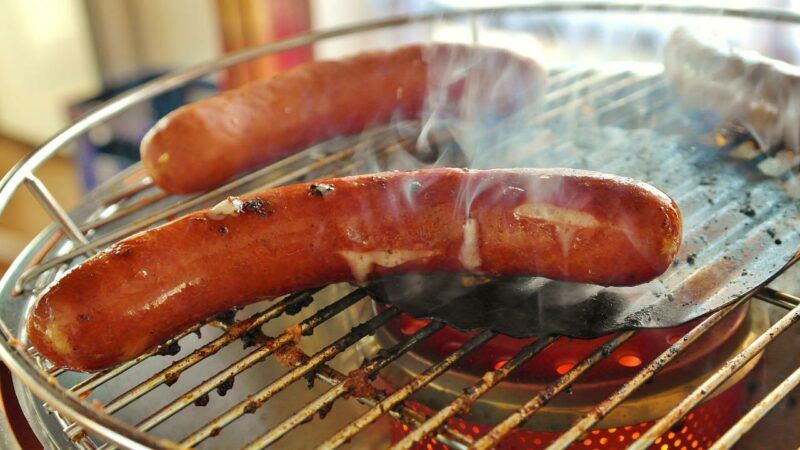 The term "grass-fed" is thrown around a lot these days and has become a bit of a buzzword. It's generally accepted and recognized as a good thing, but why? The importance here is two-fold.
Better Meat
When animals are truly grass-fed and grass-finished, the meat is healthier. Specifically, it has a lower total fat content and contains higher levels of heart-healthy omega-3 fatty acids and omega-6 fatty acids. It's also higher in antioxidants and vitamins, especially vitamin E.
Grass-fed beef not only contains a better nutrient profile but also lacks the bad stuff. Too often, animals fed an exclusive grain diet are also given hormones and antibiotics which are not good for you when you consume the meat later on.
Ultimately, it's important that you pay attention to all labels and even look further into how each brand and/or farm is handling and caring for their animals. The way an animal lives and is fed is crucial to the resulting meat and what it does for you. If a farm isn't transparent about their animals, avoid them!
Animal Welfare
Another important factor is the welfare of the animals. Too many animals live in pain and misery while they wait to be slaughtered for our consumption. This includes being confined to stalls or cages, never seeing the sun, and never stepping foot on the grass to graze and enjoy themselves.
Grass-fed beef is shown to be much healthier for us once it hits our plate, but it's healthier for the animals in their lifetime, too. Being able to roam and graze is a natural part of life for most animals, and a farm that allows this to their animals is one that cares.
Unfortunately though, doing it this way is generally more expensive, which is why so many resort to limiting the lives and experiences of their animals for their own gain. But in the end, this hurts their customers as the product is unhealthy.
Things are changing, though, and more farmers are stepping up and working together to offer fair, sustainable, ethical, and healthy meat. As customers, we can vote with our wallets, so to speak, and choose to support the farms that are doing things the right way – for our sake as well as the animals!