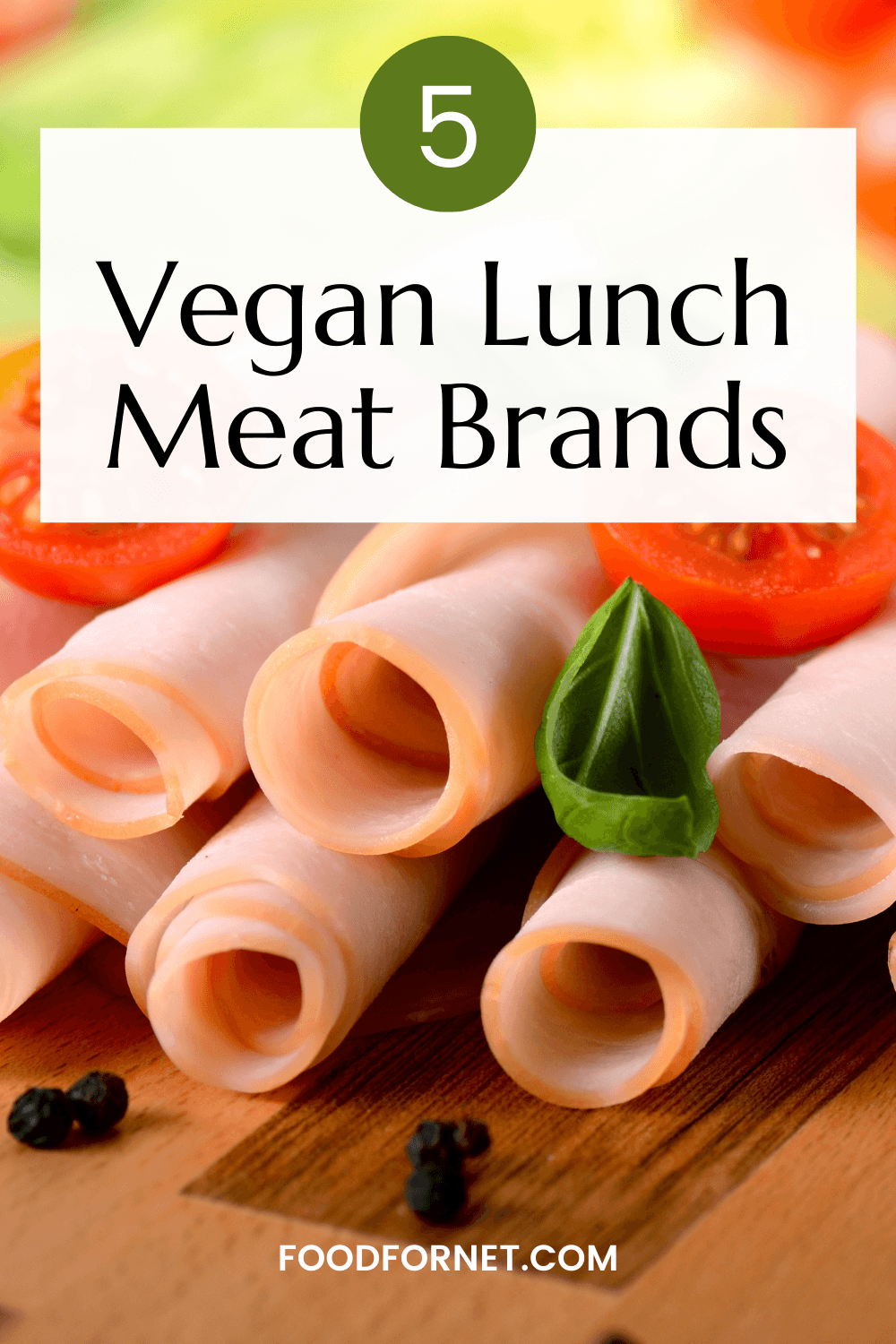 When it comes to convenient, on-the-go meals, sandwiches are a go-to. They're fairly quick and easy to make, easy to transport, and keep well in a cooler as long as they stay cold. They also tend to please just about everyone with the wide variety of things you can put on a sandwich, like different proteins, veggies, and greens. Vegan lunch meat tries to add a new option to the list.
The issue with most "sandwich" meat, or deli slices, is that although they are derived from meat, many are so processed and preserved that they often become unhealthy. And this is besides the fact that they are, of course, not vegetarian or vegan friendly. If you don't eat meat, the lack of sandwich options can become discouraging, especially if you love a good, classic club sandwich.
If you find that you're missing both the convenience and abundant flavor of a meat-filled sandwich, you'll appreciate some of the best vegan lunch meat brands listed here. These companies produce healthy, good-quality, and great-tasting meatless alternatives to classic deli slices. The ingredients are entirely plant-based and filled with real, quality protein and other nutrients to help fuel your body and keep you going without sacrificing the flavor you're after.
The Best Vegan Lunch Meat Brands
1. Tofurky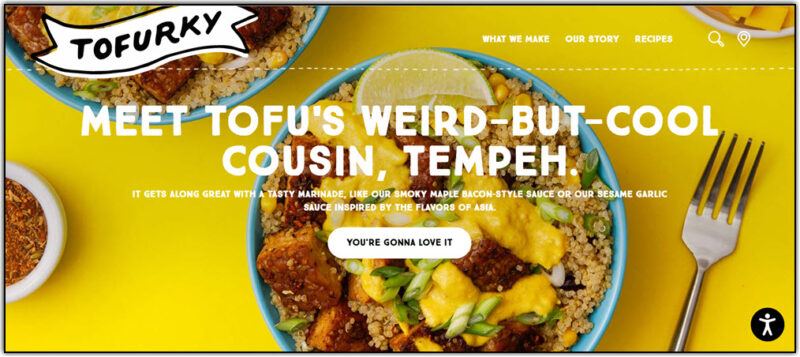 Tofurky is a well-known and well-loved brand of delicious, plant-based meat alternatives. They have much to offer in their range of products, and their deli slice selection is particularly impressive.
They have several different flavors to choose from, including roast beef, Italian, bologna, hickory-smoked, peppered, oven-roasted, and smoked ham. At least one of these options is suitable for almost any sandwich you can think of! They suggest a simple recipe of some slices, mustard, mayo, lettuce, and bread, but of course, you can get creative and add whatever you want.
Each flavor is made with slightly different ingredients to achieve the desired taste, but the smoked ham is a good example of what you can expect. The ingredients include tofu, water, and canola oil as the base with a small amount of garlic, sea salt, cane sugar, natural smoke flavor, oat fiber, and a variety of spices.
A serving size is five slices, which contain only 100 calories. There are also 3.5 grams of fat, four grams of carbs, one gram of fiber, and 13 grams of protein. There is also a bit of calcium, iron, and potassium. The slices are very simple to prepare – if you want them cold then no prep is needed at all! They can also be heated up if you prefer them warm – but they're ready to go either way.
2. Field Roast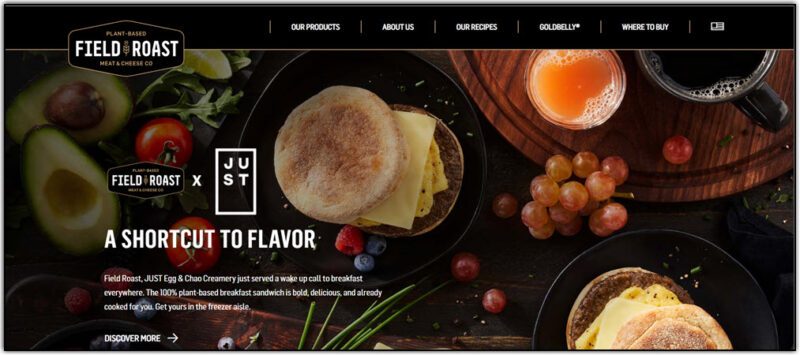 Field Roast is another company with a wide range of plant-based products, specializing in meat and cheese alternatives. Their deli slices are carefully crafted and available in three amazing, robust flavors including mushroom and balsamic, lentil and sage, and smoked tomato. Their slices are perfect for sandwiches, appetizer creations, or even a plant-based vegan pizza!
The smoked tomato flavor contains 120 calories per serving, which is three slices. A serving also has 3.5 grams of fat, six grams of carbs, three grams of fiber, and 15 grams of protein.
The ingredients include filtered water, tomato paste, safflower oil, garlic, barley malt extract, sea salt, paprika, lentils, wheat flakes, some natural smoke flavor, and other spices.
If you want to mix things up a bit and go beyond a regular sandwich, they do have a few recipes posted on the product page that you can try out, promising bold and delicious flavors when prepared correctly. The slices are also non-GMO verified and made by a certified carbon neutral company – in addition to being vegan friendly.
Field Roast also offers things like sausages, burgers, hot dogs, pepperoni, and more, all made with the same careful processes and amazingly vibrant flavors. They also have a range of cheese – shreds, slices, dips, blocks, and more. They're the perfect resource for a fully plant-based favorite like pizza.
3. Lightlife


Lightlife offers a full range of plant-based proteins, which they promise are made only with ingredients you know and recognize – meaning there are no fillers or artificial additives. Their range includes classics like burgers and dogs as well as ground meat, sausages, chicken, and of course, their deli slices.
They have three different kinds to choose from – bologna, ham, and turkey. Each of these is made to replicate the meat they're named after to make a perfectly tasty sandwich that you'd never know doesn't contain real meat.
A serving of the turkey flavor is four slices and contains 100 calories. Each serving also has only three grams of fat, three grams of carbs, one gram of fiber, and 14 grams of protein. The ingredients include soy protein isolate, water, soybean oil, tapioca starch, garlic, bean flour, and rice bran. The others will have slightly different ingredients to achieve their specific flavor, but as you can see – there's nothing complicated here and nothing harmful.
4. Yves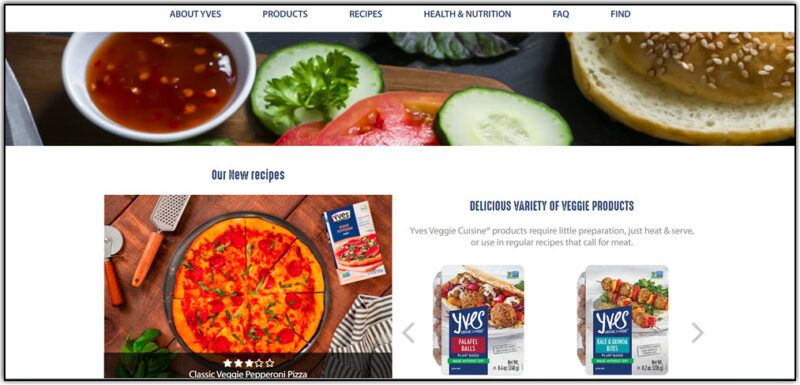 Yves has a great selection of deli slices, with flavors including bologna, ham, turkey, salami, and pepperoni. Things like ham and turkey are classics with plenty of alternative options out there, but salami is a little harder to find so it's nice that they've included this one.
Their slices are low fat and contain no trans fat or cholesterol, so you can always feel good about enjoying them. Turkey is a great example with only 80 calories per serving (which is five slices) – this is lower than average and perfect for those trying to limit calories!
A serving also contains only one gram of fat, four grams of carbs, and 13 grams of protein. It also has a solid amount of iron and B12, about 20% of the daily recommended amount of each.
The ingredients are pretty solid, with things like tofu and wheat starch in the base with a small amount of organic cane sugar, natural flavor, sea salt, onion and garlic powders, rice flour, and ground mustard seed.
5. Sweet Earth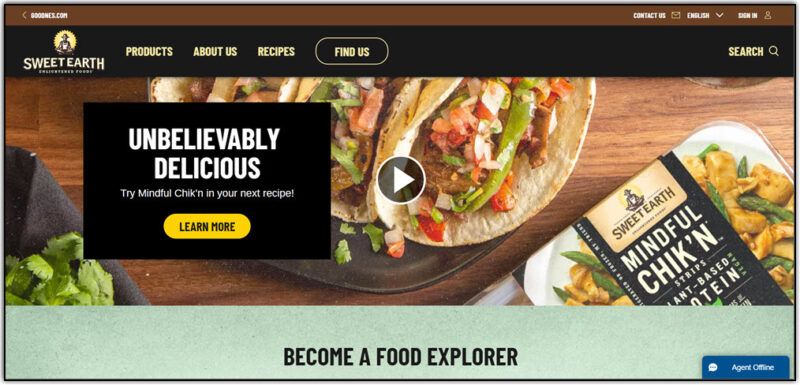 Sweet Earth has perhaps the widest range of plant-based alternatives, with things like bacon, vegan bowls, burritos, and pizza among the available choices as well as classics like burgers, dogs, grounds, chicken, and deli slices. They've got you covered for breakfast, lunch, dinner, and even everything in between!
Their vegan deli slices come in two styles – ham and pepperoni. More specifically, they've got applewood smoked ham and Italian-style pepperoni. The pepperoni slices are delicious and ready to go with very little prep on your part. You can easily add them to a pizza or sandwich and enjoy them right away!
Each serving of these slices contains 110 calories, with four slices per serving. A serving contains only two grams of fat, no cholesterol, nine grams of carbs, one gram of fiber, and only one gram of sugar with 15 grams of protein. Ingredients include apple cider vinegar, chickpeas, dried garlic, and a bunch of spices and natural flavors.
Homemade Plant-Based Deli Slices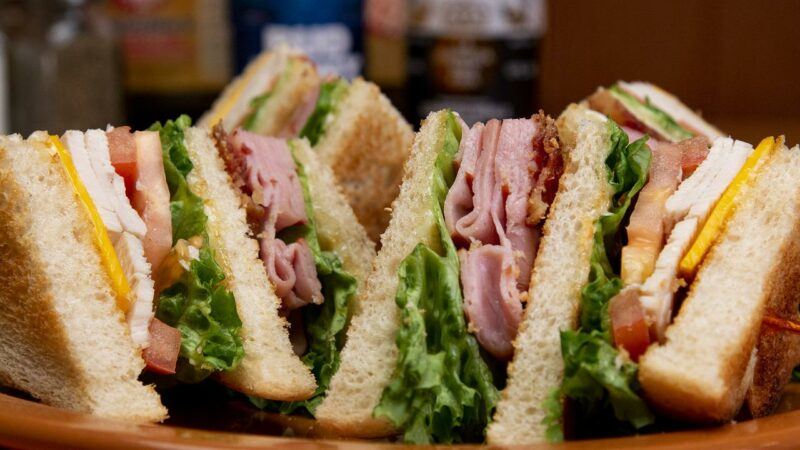 There is no denying the ultimate convenience of deli slices – whether you're getting "actual" meat or one of these fantastic replacements. The ones listed here are wonderful options with plenty of nutrition and natural ingredients.
But, there are still benefits to going DIY if you can. This way, you control what goes in, and how it's made, and you can make as much or as little as you want to avoid letting it go bad!
Believe it or not, you can even make your own plant-based deli meat slices. This is, of course, more effort than buying them in the store but if you've got the time, the effort is worth it.
This recipe is a great place to start. There is a long list of required ingredients but most are pretty easy to obtain. The tougher ones may not be available in stores but should be easily found online! Wherever you go for your ingredients you'll need things like tofu, tomato paste, tamari, nutritional yeast, a bunch of spices, and a few others.
Every ingredient on the list contains plenty of nutrients for a powerful, super-healthy addition to any sandwich that you can feel great about making and eating. Especially nutritious is the nutritional yeast which includes many vitamins and minerals such as a high amount of vitamin B12. Many people following a plant-based diet are deficient in B12. This is easily solved with a supplement or perhaps injections, but with things like nutritional yeast, you can meet your B12 needs from food.
The recipe yields a "log" of meat, from which you can cut your own slices. This is perfect because you can cut them as thick or thin as you want depending on what you're using them for. The most obvious use is on sandwiches or wraps, but it's also great for pizzas, breakfast, and more.