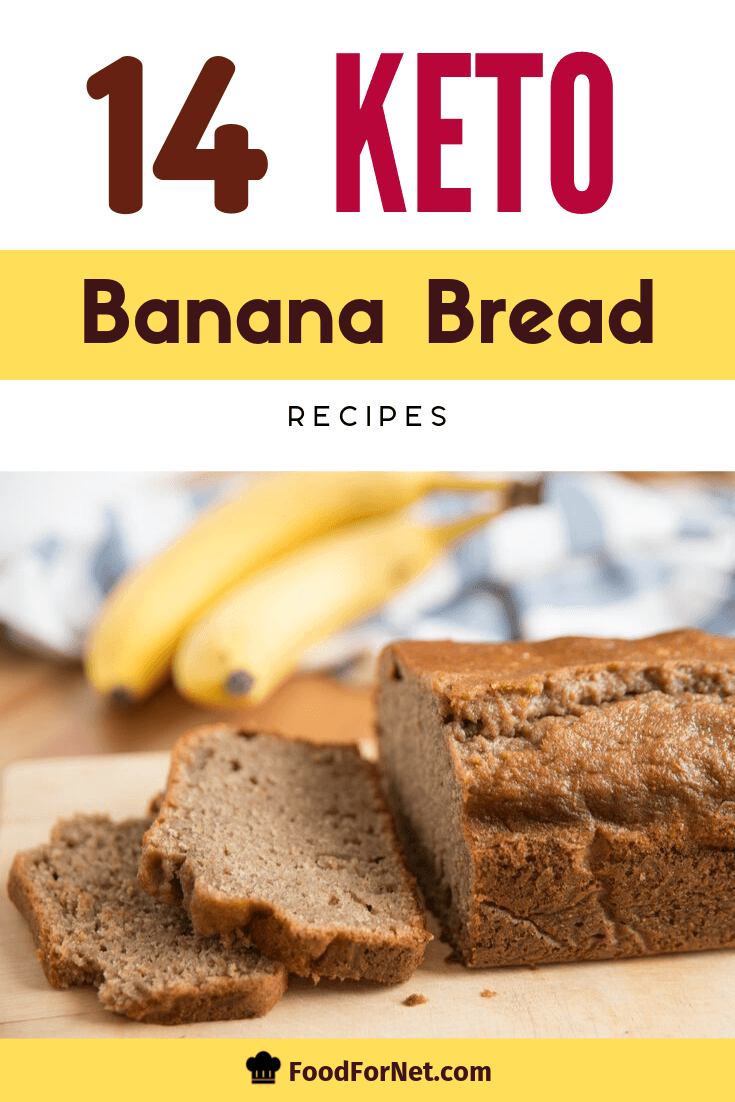 Banana bread sounds like one of those recipes that shouldn't be possible on a keto diet. After all, bananas are high in carbs.
While you can use bananas in keto recipes, their carb content means that you have limited flexibility. Despite that limitation, there are quite a few keto banana bread recipes out there, which we're highlighting in this list.
Most of the recipes featured follow the same general pattern. They try to mimic the flavor and texture of traditional banana bread, while relying on keto ingredients and banana extract.
The focus on banana extract might sound a bit like cheating, but the finished recipes really do taste like banana bread. Some authors even mention that their taste testers couldn't tell the difference.
Even so, there are some recipes here that use real bananas too. These are often a little higher in carb content, but the bread remains keto friendly. The finished flavor would be well worth the extra carbs anyway. Regardless of which style you prefer, you're bound to find a new bread recipe to try on this list.
Keto Banana Bread Recipes
PS. Check out our keto zucchini bread recipes for another unusual ingredient option.
PPS. If you like the idea of fruit in your bread, blueberry bread is an interesting choice.
Banana Walnut Bread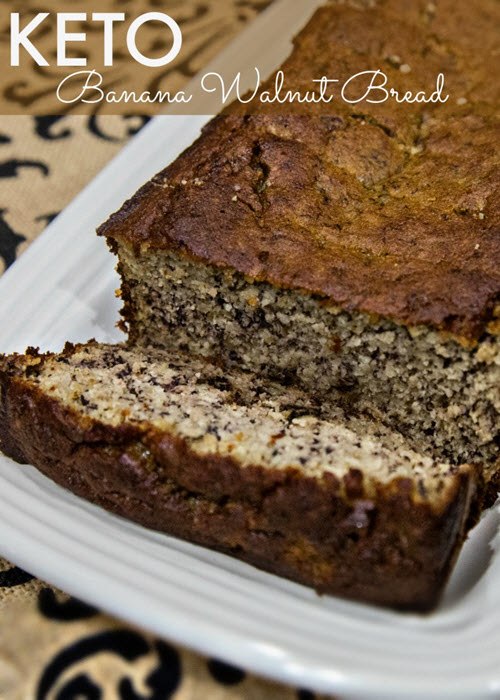 To kick off our list, here is a recipe from the site ketosizeme.com. It contains 11 net grams of carbs per serving, which is more than most other recipes. The carb content comes from the fact that this recipe does actually contain bananas. As Shasta mentions, the carb content is on the high end of the keto scale. You could probably still have the bread, but you'd need to be careful about what else you eat on the same day.
Still, the bread would be completely worth the carb content. The flavor of banana bread is amazing. This recipe gets closer to the real thing than any bread that relies on banana extract.
Grain Free Banana Bread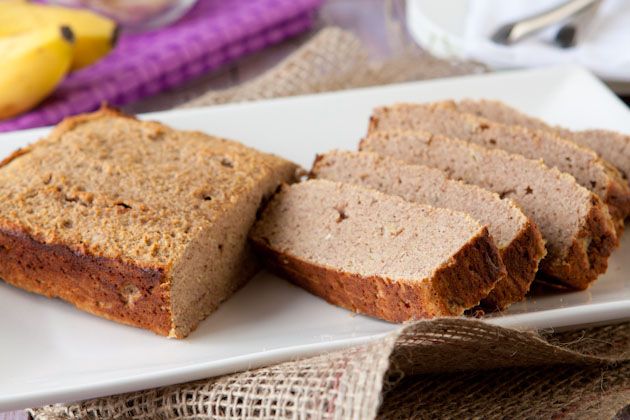 This recipe, from healthfulpursuit.com, is a second example that uses bananas. You're using fewer bananas, so the carb content is lower. This time each serving contains six net grams of carbs. That carb count is still pretty high for a keto bread recipes, but it's much more appealing than the previous example.
Incredible 'Banana' Bread

This bread is the first recipe that uses banana extract rather than bananas. Paola, from gnom-gnom.com, mentions that it is pretty difficult to tell that there aren't any bananas present. The use of banana extract pays off too. The recipe just contains two net grams of carbs per serving. You'd be hard pressed to find a banana bread recipe that does better.
Banana Bread Recipe With Almond Flour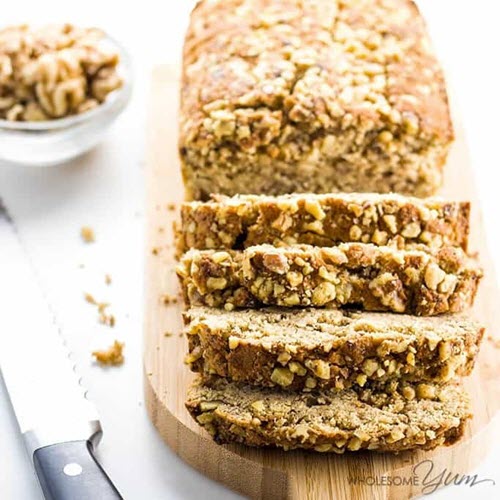 Here's another banana extract recipe. This one comes from the site wholesomeyum.com. The recipe uses a combination of almond flour and coconut flour to create the desired texture. It also ends up being suitable for paleo and gluten free diets, as well as for keto. Maya provides plenty of tips for making the bread, including ingredient substitutions that you can consider and ways to improve the texture even further.
Keto Banana Bread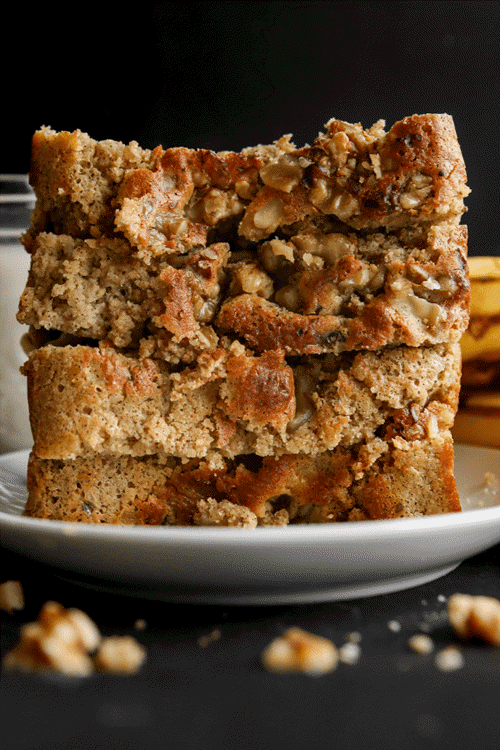 This banana bread recipe comes from thedietchefs.com. It uses banana extract for the banana flavor, along with erythritol and calorie-free maple syrup to provide sweetness. There are a few unusual ingredients included in the mix too. These contribute to the flavor and texture of the finished bread. You'll have to check out the recipe for yourself to find out what they are.
Banana Bread Muffins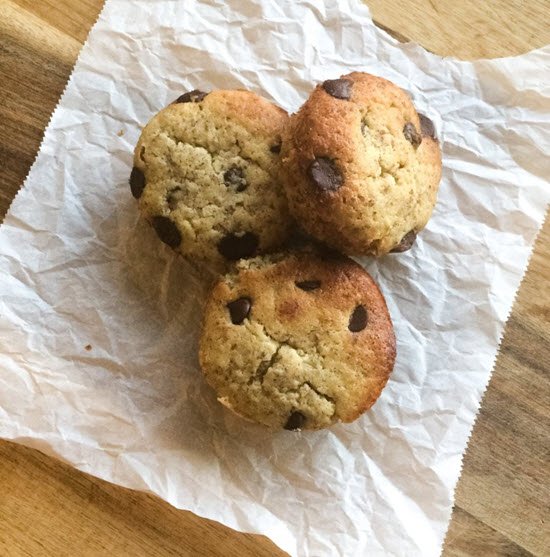 Sabra from thismomsmenu.com offers this banana bread recipe for you to try. She uses a muffin pan to create smaller servings, but the taste and texture is still that of bread. Sabra mentions that she initially tried the recipe with banana extract, which created a flavor that was too artificial. As such, her final recipe uses just one medium banana. This choice provides the desired banana flavor, without adding in very many carbs.
Low Carb Banana Bread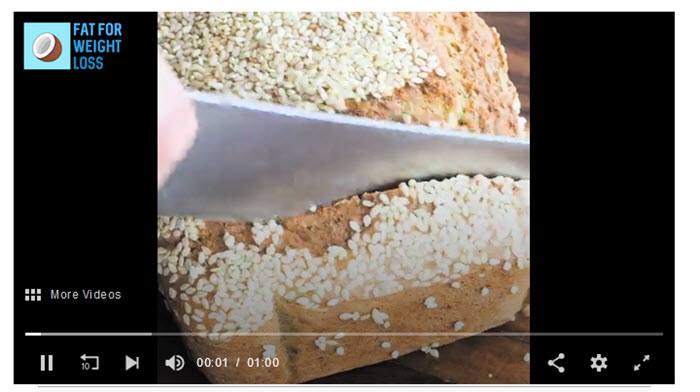 Here's another recipe that aims to mimic conventional banana bread. It uses banana extract to do so. You're making 13 servings each time, which each contain four grams of carbs. The recipe contains some interesting ingredients too, including chia seeds and sunflower seeds.
On a side note, Aaron (from fatforweightloss.com.au) mentions that bananas aren't allowed on a keto diet. That's not strictly true. Keto doesn't have prohibited ingredients in that sense. You can still have ingredients like bananas, as long as you use them in a way that doesn't go over your macros. The recipes in this list that use real bananas are an example of that pattern.
Zucchini Banana Bread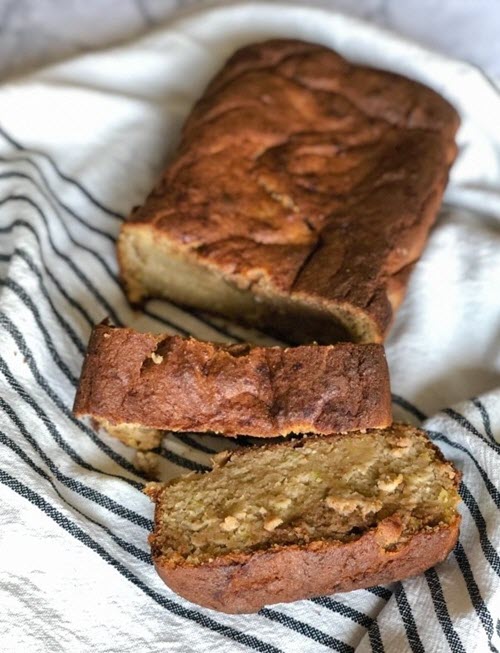 Kasey from buttertogetherkitchen.com offers a more unusual style of banana bread to try. This one uses zucchini as well. You're not going to taste the zucchini much, but it does add to the moisture and the texture of the finished bread. Another advantage is that this recipe uses fewer eggs than many other keto bread choices. This is a fantastic feature if you feel that keto breads are often too eggy.
Chocolate Chip Banana Bread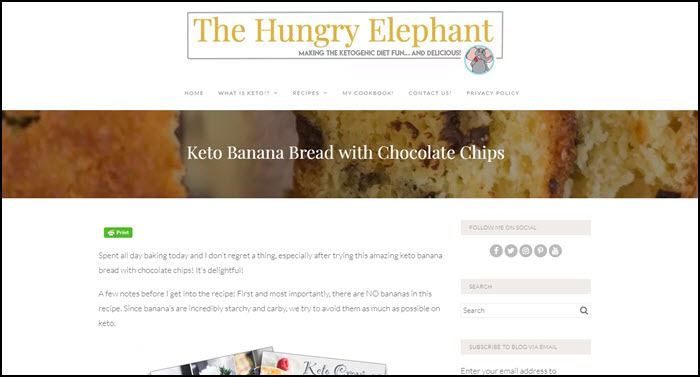 Why have regular banana bread when you can try chocolate chip banana bread instead? This recipe from thehungryelephant.ca is a great way to do just that. It is another one that uses banana extract. Despite the addition of chocolate, the carb content of this recipe remains low. Each serving just contains 2.7 net grams of carbs. You're even getting some polyphenols from the chocolate, which may help improve your health.
Banana Walnut Bread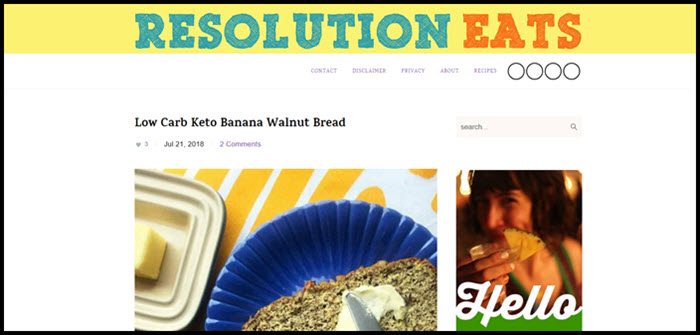 Here's a recipe from Emily at resolutioneats.com. While the recipe does use banana extract again, it is also slightly unusual, as Emily uses yellow squash to provide some of the texture that banana bread traditionally offers. Each serving of the bread contains four net grams of carbs, along with ten grams of protein. The high protein content makes this bread more filling than many other options.
Banana Bread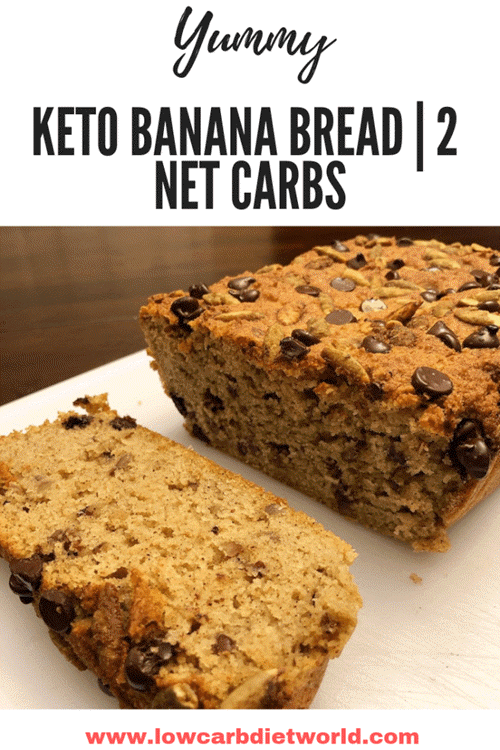 Here's an exceptionally low carb banana bread recipe. It comes from the site lowcarbdietworld.com and only contains two grams of net carbs per serving. It is also one of the simplest recipes on this list, one that doesn't rely on many unusual ingredients. Despite the image, walnuts and chocolate chips aren't included in the recipe. You would need to add these in yourself if you want them. Make sure to account for the carb content if you choose to use either option.
Keto Chocolate Chip Banana Bread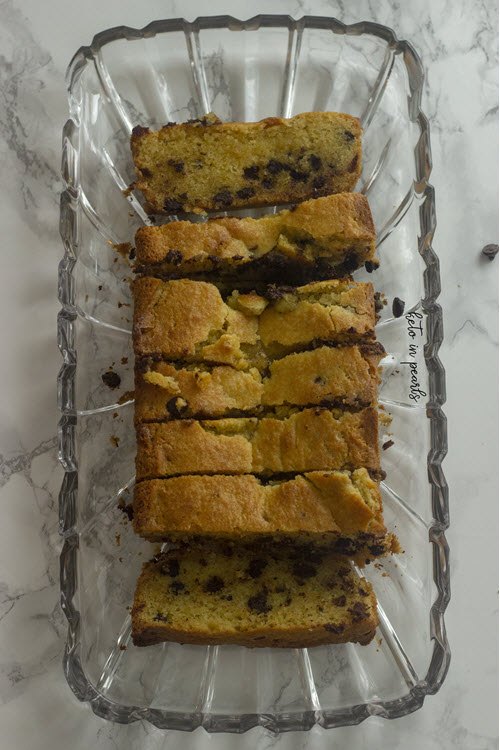 This recipe, from ketoinpearls.com, follows a similar style as the previous one, but actually includes the chocolate chips in the recipe. The bread contains four net grams of carbs per slice. Anna mentions that she cut the slices pretty thick to make them similar to regular banana bread. She ended up with eight slices, but you could potentially double the slice number if you chose to. Doing so would decrease the net carb content per slice.
The Best Low Carb Banana Bread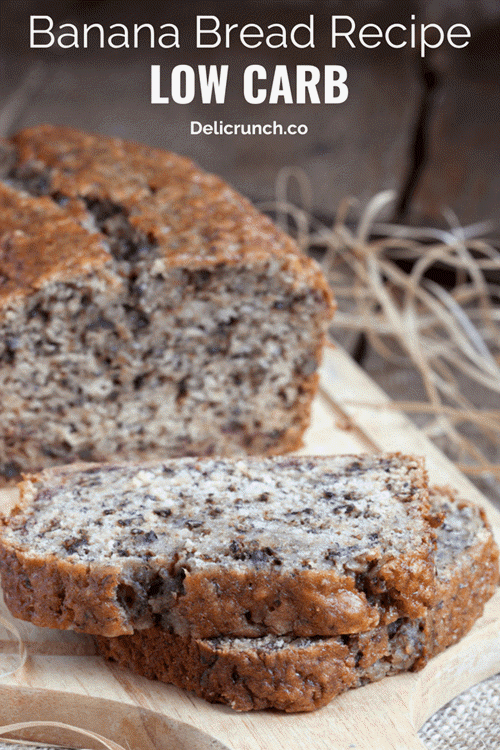 If you want a recipe that uses real bananas, this one from delicrunch.co is a good option. If you follow the recipe precisely, you end up with 11 net grams of carbs per serving. The carb content is so high because the recipe uses three whole bananas. Sam mentions that you could change the number of bananas. He even gives an alternative baking time if you plan to use a single banana.
Keto Banana Bread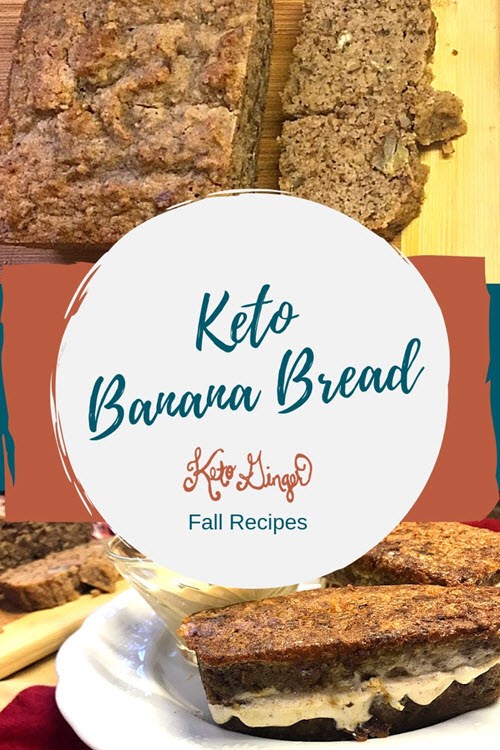 This final banana bread recipe comes from the site ketoginger.com. Eric takes a slightly unusual approach of using pecans chopped in two different sizes. The approach provides some texture variation, but you could just chop the pecans based on your own preferences. Another interesting aspect is the extracts. The recipe uses three different types of extracts. These all have an influence on the final flavor and create a very interesting type of banana bread.