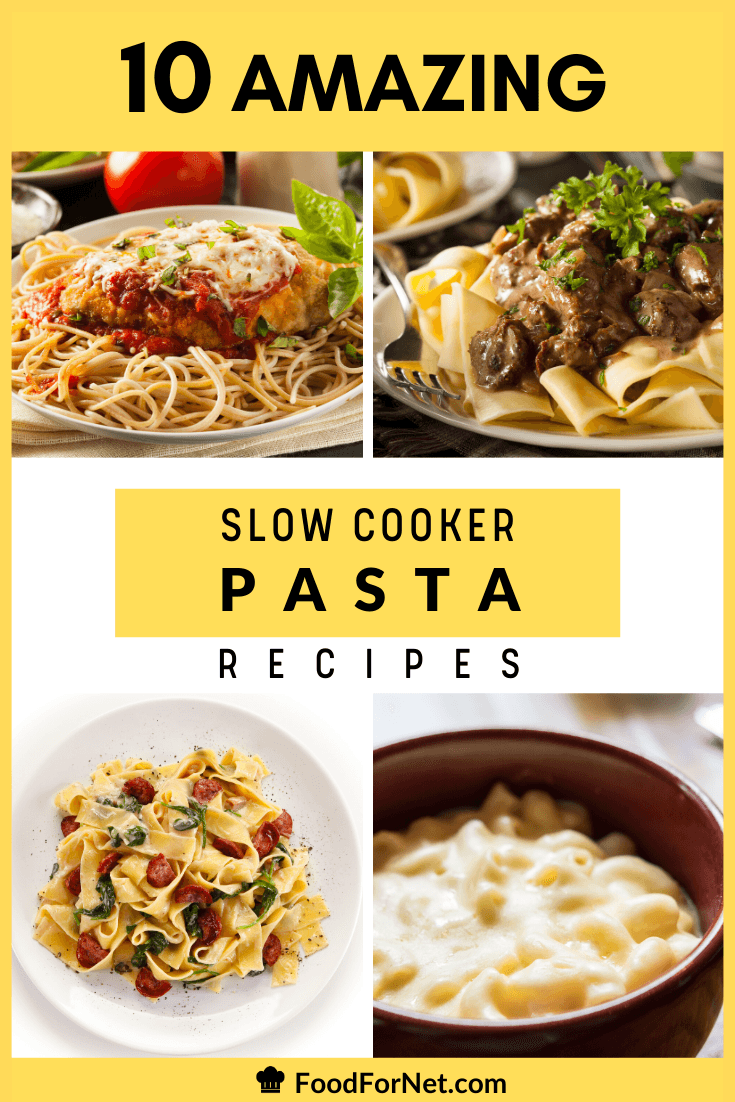 Pasta is a great option for many situations, either as a meal in itself or as a side dish. But, cooking pasta in a slow cooker isn't always the easiest task. In many cases, you can end up with a mushy mess that simply cannot be salvaged. To make matters worse, there is considerable variation between different types of pasta, including differences in shape, texture and cooking time. So we decided to rise up to the challenge, and created these 10 slow cooker pasta recipes!
Still, even with those challenges, making pasta dishes in the slow cooker isn't impossible, not by any means. Instead, there are many good recipes out there that let you take advantage of this technique and create wonderful meals.
This list highlights ten such choices, across a range of styles. Most of them are recipes that were developed specifically for this site, while a couple come from other food blogs. But, regardless of the source and type, these are all great options for making pasta dishes in your slow cooker.
Amazing Slow Cooker Pasta Recipes
10. Ziti with Minced Beef Bourguignonne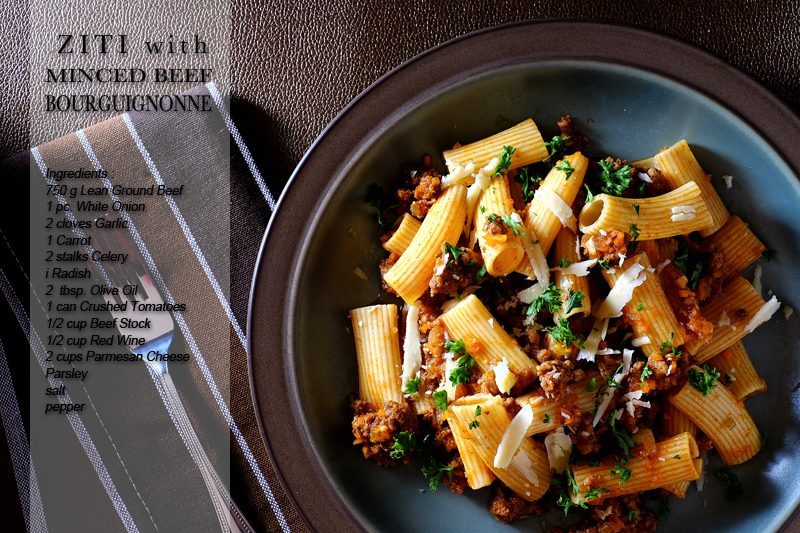 Even though it may be a mouthful to say, this Ziti with Minced Beef Bourguignonne is a classic dish with the combination of meat and cheese that so many of us love. As the title suggests, I made the recipe using minced beef but you could also use chunks of beef if you don't mind cooking it for longer.
The end result looks particularly great on the plate and makes it seem like the dish was complicated or difficult. Nothing could be further from the truth though and this recipe is extremely easy to make.
9. Slow Cooker Beef Stroganoff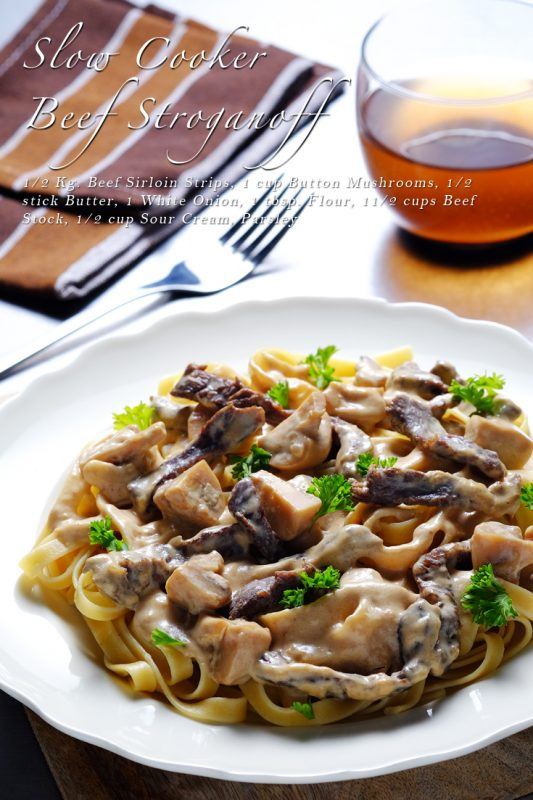 Technically speaking, this Slow Cooker Beef Stroganoff could be served over rice just as easily as pasta. But, there is something about the flavors in stroganoff that make it particularly good with pasta, which is precisely why it is included in this list.
Regardless of what you serve it with, the meal offers a perfect balance of meaty and creamy flavors, making it a good choice for even the fussiest of eaters. It also uses fairly common ingredients, most of which you may already have around the house.
8. Crab Aglio E Olio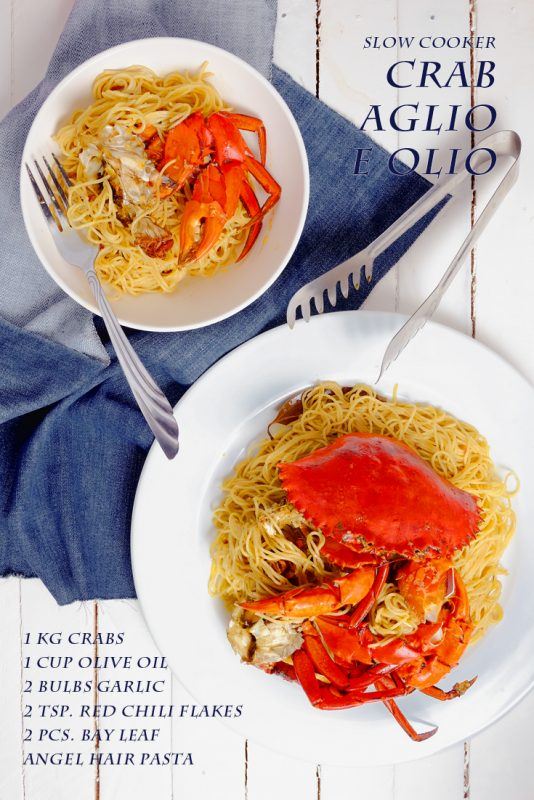 When prepared in the slow cooker, Crab Aglio E Olio is a great dish for people who love eating crabs and those (like myself) who are mostly just interested in the flavor. Cooking the dish this way infuses the aglio e olio sauce with all of the complexity of the crab meat, along with the other ingredients that get added in.
At the same time, the recipe is surprisingly simple to prepare once you've dealt with the crabs themselves. The end result is a great way to impress friends and family, especially if you know people who thoroughly enjoy eating crab.
7. Slow Cooker Chicken Parmesan Pasta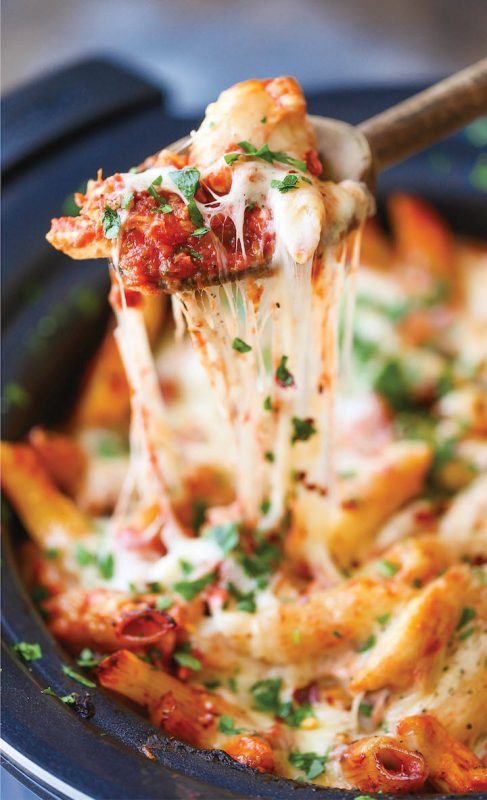 I'm always on the lookout for recipes that are fun to make and look great on the plate, and this option from damndelicious.net fits into both of those categories. The dish itself has strong Italian origins, which is particularly evident from the flavors, along with the colors of the finished dish.
At the same time, the meal manages to be surprisingly simple, while also having a complex flavor base. That combination would make it a great dish for picky eaters and also for people who enjoy interesting meals. For that matter, this could be a perfect dish for a potluck dinner, simply because most people would love it.
6. Slow Cooker Clam Puttanesca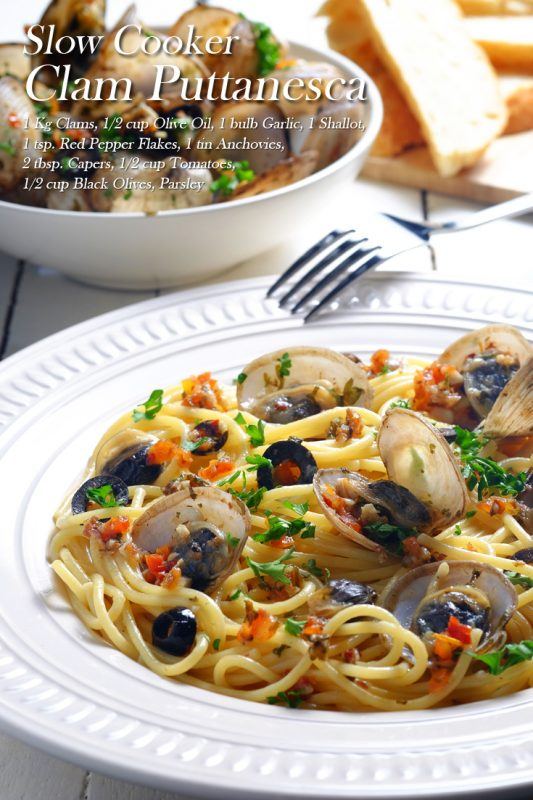 Seafood and pasta simply go together and this is particularly true in dishes like this Slow Cooker Clam Puttanesca. More than that, the recipe offers a fail-free way to cook clams, even if you've never tried to do so before. I particularly loved the way that this recipe turned out and the end result is a simple and delicate dish that highlights the taste of the clams, without drowning them out.
Now, of course, you don't have to serve clam puttanesca with pasta. It is also appealing over rice. But, pasta is a natural complement to the dish and works exceptionally well with the flavors.
5. Tuna and Portobello Casserole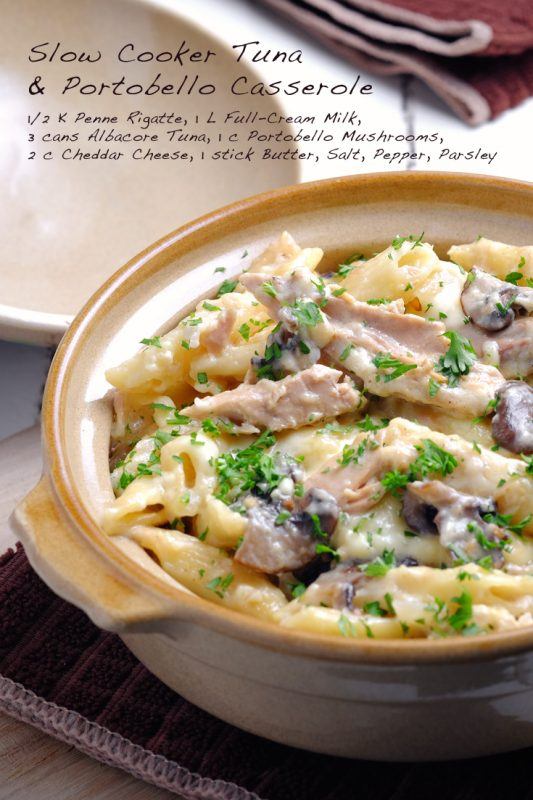 If you're looking for a simple slow cooker dinner, then you can't go past this Tuna and Portobello Casserole. It is a creamy and flavor-filled dish that also manages to be great for fussy eaters.
The recipe is one that involves dry pasta, so you're cooking the pasta in the slow cooker along with everything else. Don't worry about the idea too much though, as the pasta does turn out perfect. For example, I ended up with al dente pasta after the 80 minutes cooking time was complete.
4. Lasagna with Dark Lager Sautéed Beef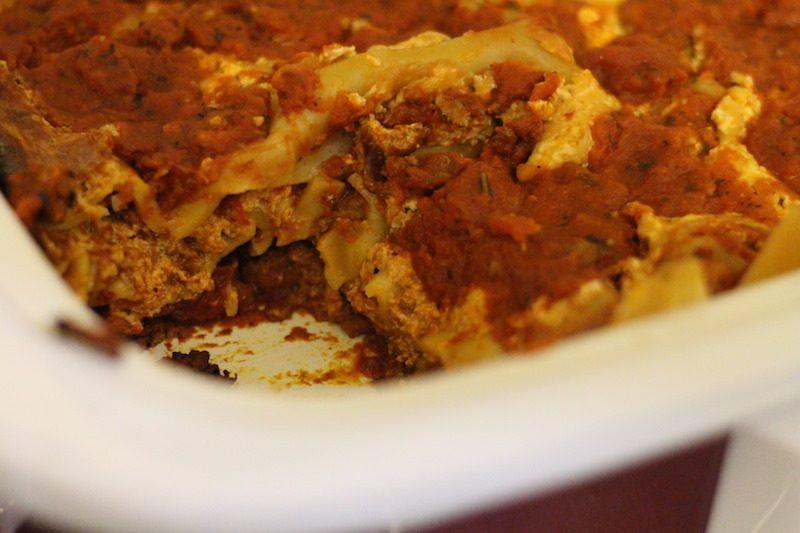 Lasagna can often be a frustrating dish because of the layers but it doesn't have to be, especially if you're making it in the slow cooker. For that matter, this Lasagna With Dark Lager Sautéed Beef is a particularly impressive and flavorful dish but it is very simple to actually make.
The prep time for the dish is just 20 minutes and then you can leave it to do its own thing. The end result is a perfect meal to serve a hungry family and it would make a great choice for potluck dinners as well. When I made this, I used a rectangle slow cooker, specifically designed for casseroles. However, the dish still works well in more conventional slow cookers.
3. Slow Cooker Sausage Risoni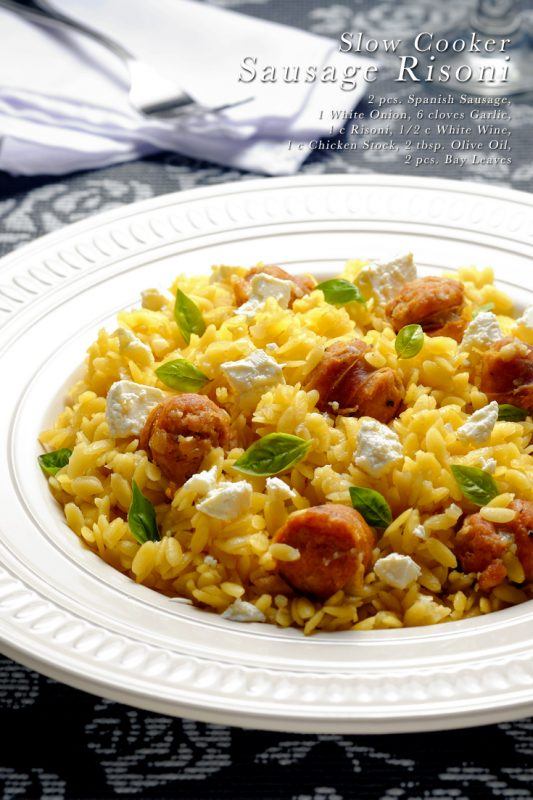 It may look like rice, but risoni is a fun type of pasta to play around with, especially in dishes like this Slow Cooker Sausage Risoni. The recipe itself was originally inspired by Spanish sausages that I had sitting around, although you could actually make it with any type of protein – including vegan alternatives. There is also considerable flexibility in how you serve the dish and you could choose to make it a hot dinner or a salad.
Now, this is a recipe that involves some work outside of the slow cooker first and the amount varies depending on what meat you're using. But, don't let this put you off because the prep is straightforward. Besides that, the end result truly is worth it.
2. Chicken Cacciatore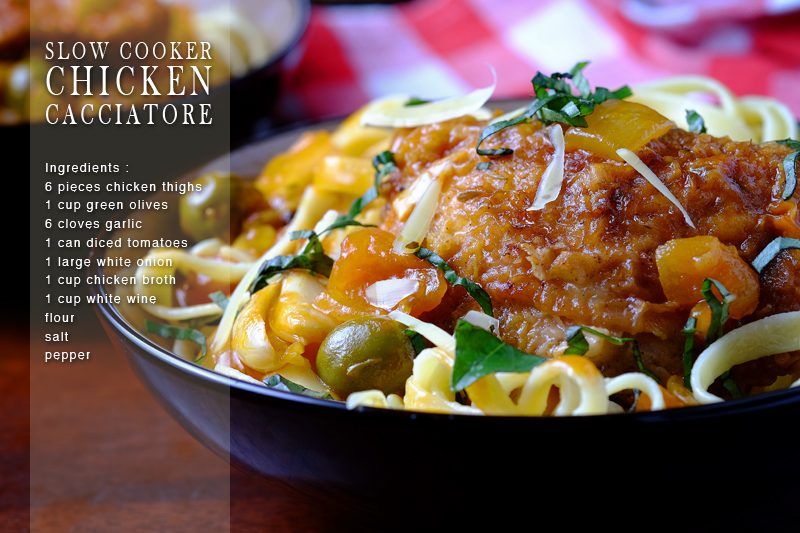 This Slow Cooker Chicken Cacciatore is a simple and fast pasta dish that also brings some unusual flavors to the table. This is partly because the dish is Italian-inspired and many of those key flavors show up in the finished dish. I particularly love the inclusion of olives but you could choose to leave them out if you're not a big fan.
The other fun thing about the recipe is simply the colors. Many pasta dishes end up looking fairly drab, but that isn't the case here at all. Instead, the meal stands out and looks great on the plate.
1. Slow Cooker Mac and Cheese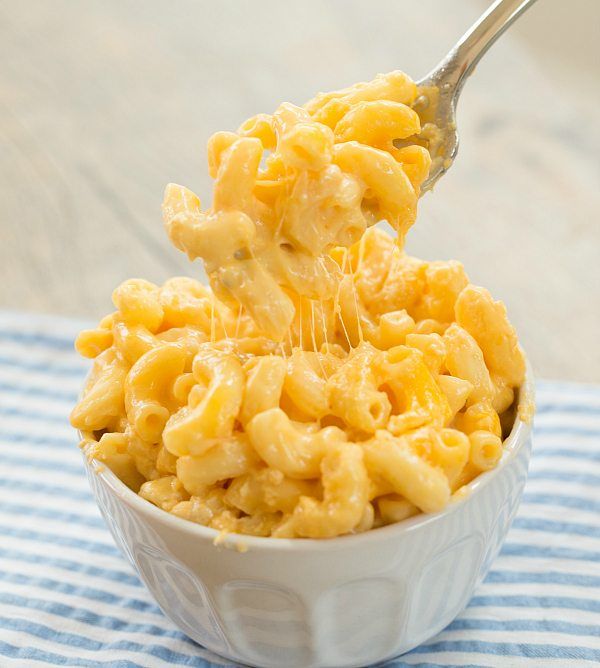 This list has featured a range of dishes, including many complex flavors and ideas. But, I wanted to finish it off with a considerably simpler recipe from browneyedbaker.com. Personally, I love unique food and always look for more dishes to add to my repertoire. But, there is something to be said for simple comfort food as well, which is precisely what this recipe is.
There is no shortage of macaroni and cheese recipes online, including hundreds of different options for the slow cooker. But, I particularly love this one because it is easy to get right every single time. After all, pasta in the slow cooker can be tricky but recipes like this make the idea a breeze.
You could also ramp this recipe up a little by mixing in steak. That combination might sound surprising, but steak and pasta dishes do taste amazing. Plus, the steak makes the meal much more filling than mac and cheese on its own.